After going to over 30 Celcius in Death Valley we were excited to see how the weather is going to be in Sequoia Nationalpark. We were expecting some snow and at least really really cold weather, arriving there with 15-20 Celcius, no snow at all and blue sky. Our squad that weekend was a swedish, norwegian, polish, danish and austrian girl and us girls coming from countries with mountains were a bit disappointed of not seeing snow 😀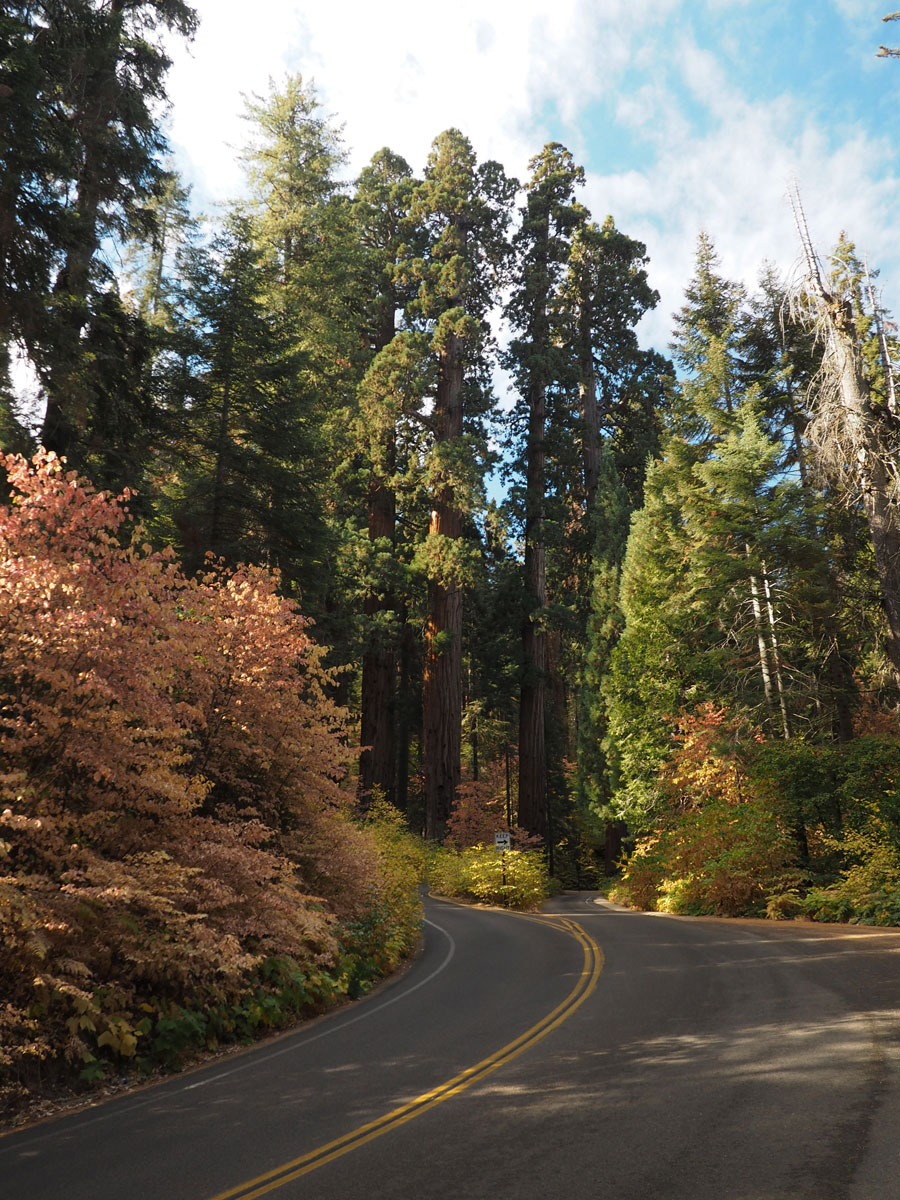 Giant sequoias / Redwoods
The Sequoia Nationalpark is famous for its huge Redwood trees. Those trees are growing at a height of around 1200 to 2400 meters on the western side of the Sierra Nevada. There's not that much more to see than the trees (and the mountains of course), but the huge trees are incredible! One of the biggest (called General Sherman Tree) has a diameter of 10 meters and it's 84 meters tall.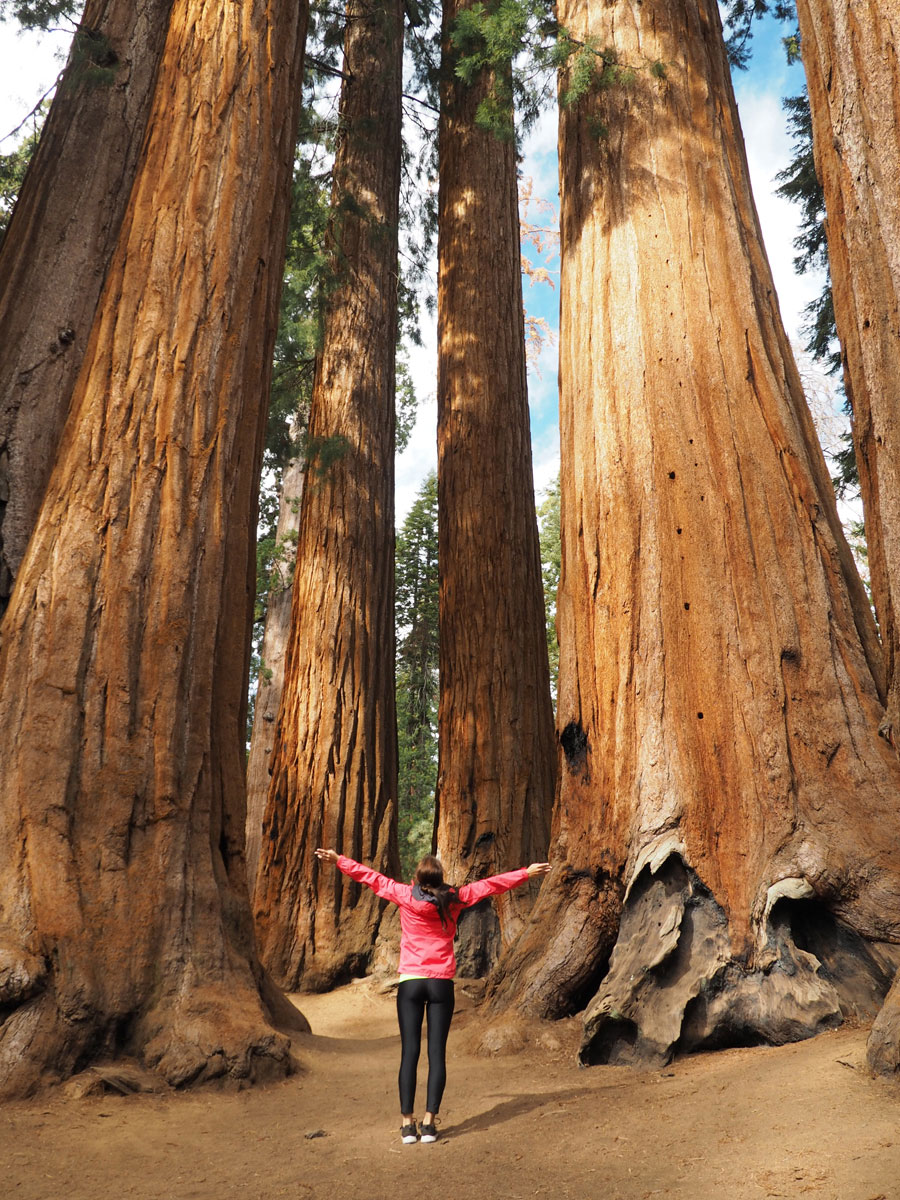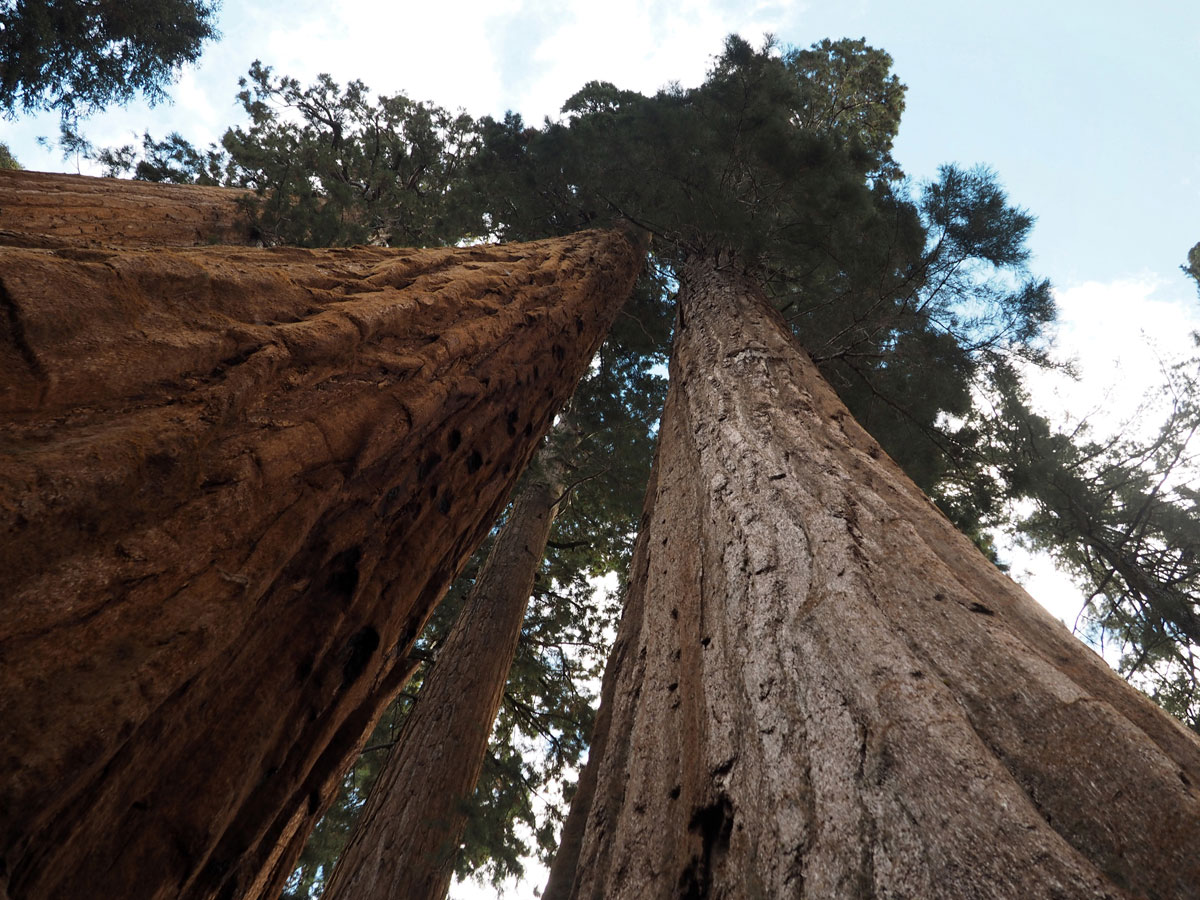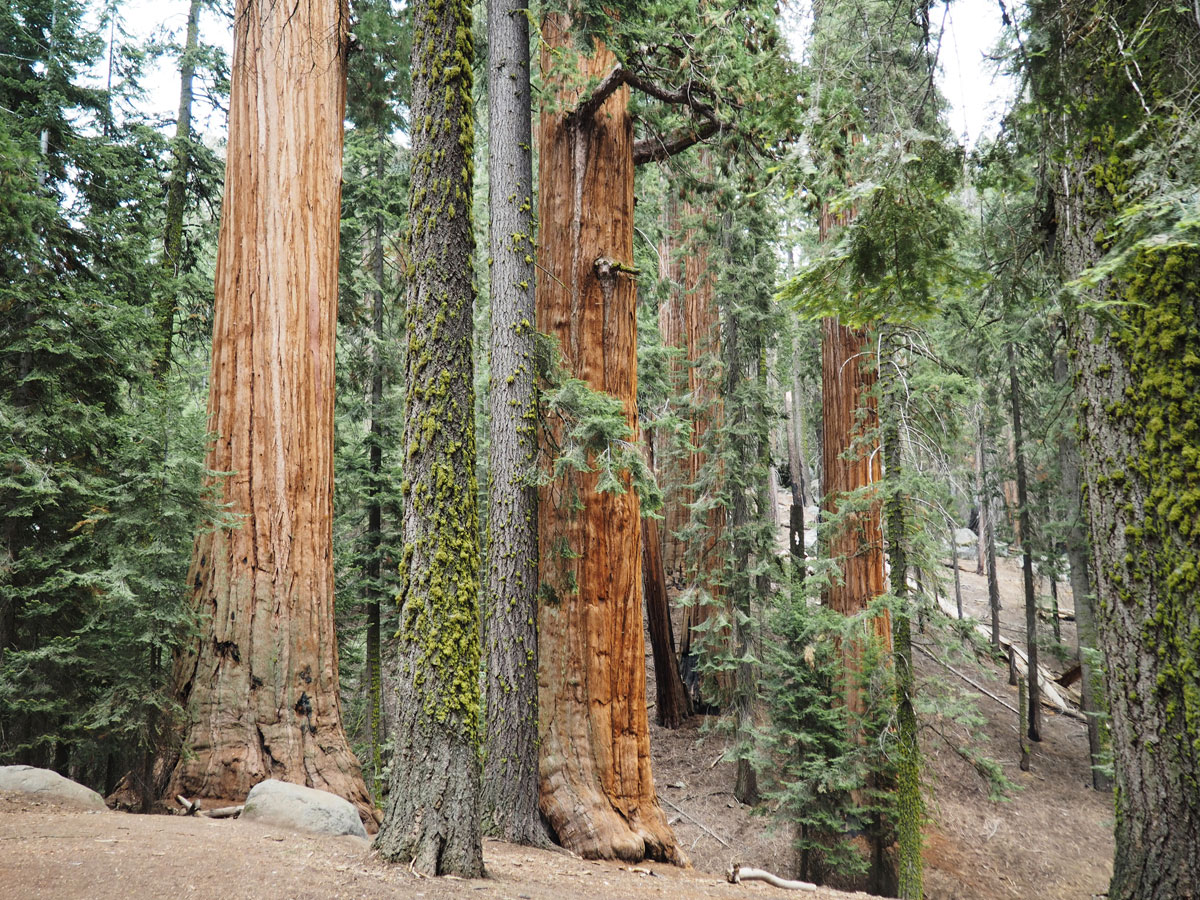 Tunnel Log
Pretty famous for the Sequoia Nationalpark is also the Tunnel log, a hole that got digged into a tree, after it fell many years ago (if my information is right, 1937?). You can drive through that hole, which we for sure did and when we were taking pictures a sheriff passed by and he did not like what we were doing, because one of the girls was sitting on the window of the car 😀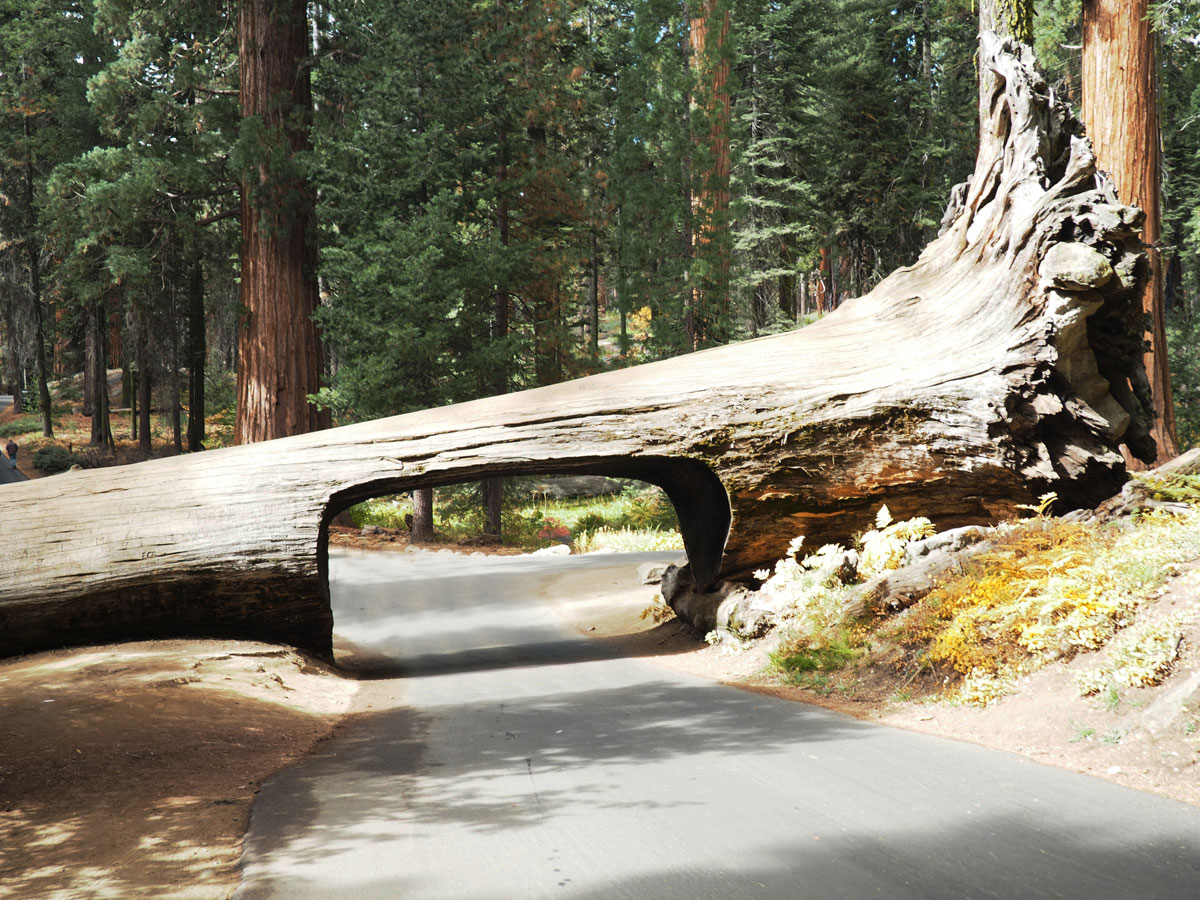 Moro Rock
From the top of Moro Rock you should have a nice view on the Nationalpark. We were going up there, but the odds were not in our favor, because a huge fog cloud made its way up to the Rock when we started climbing it. You have to walk 400 steps to the top, which we did, and after 5 minutes on top, the view was clearing up a bit and we were able to see what's underneath. To be honest, the view from the Yosemite the weekend before was definitely more stunning because there are more mountains over there, but still, it was a nice view.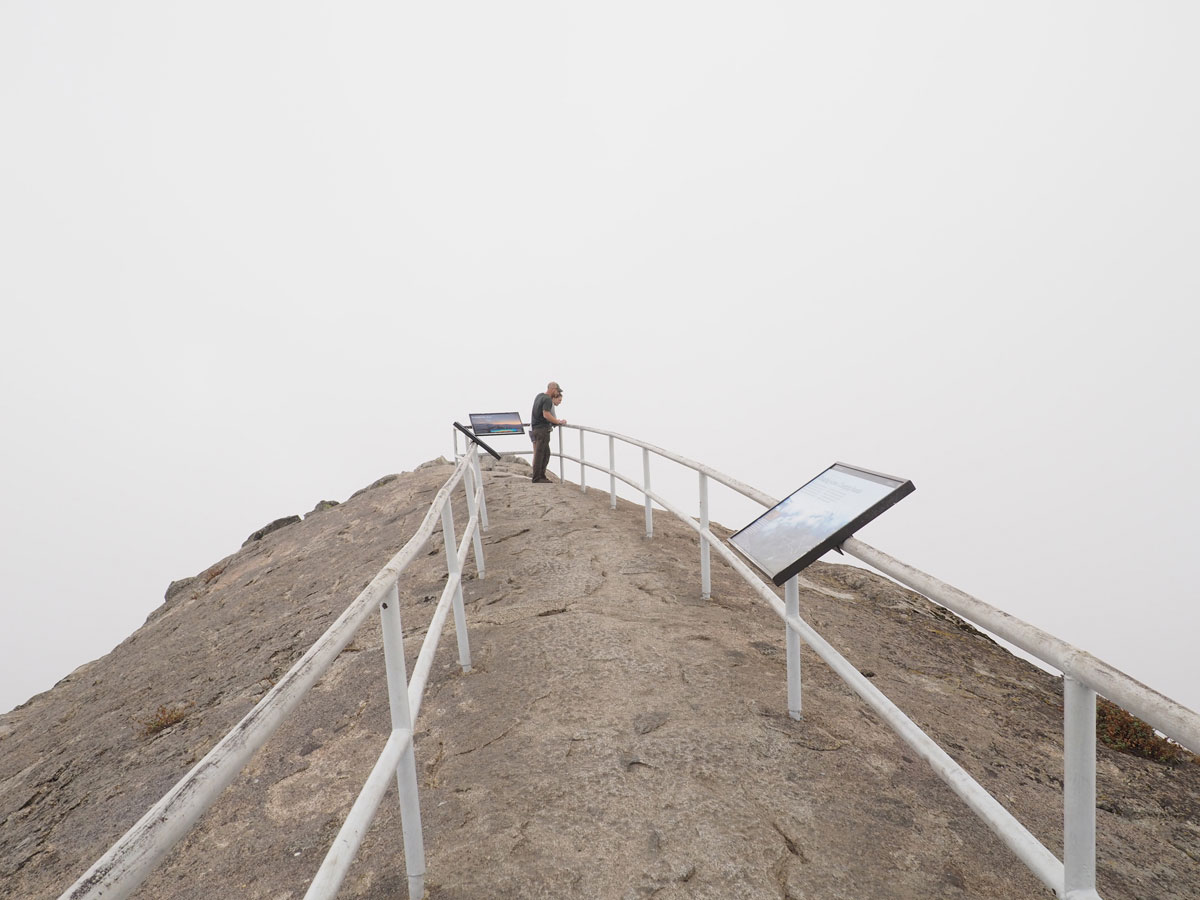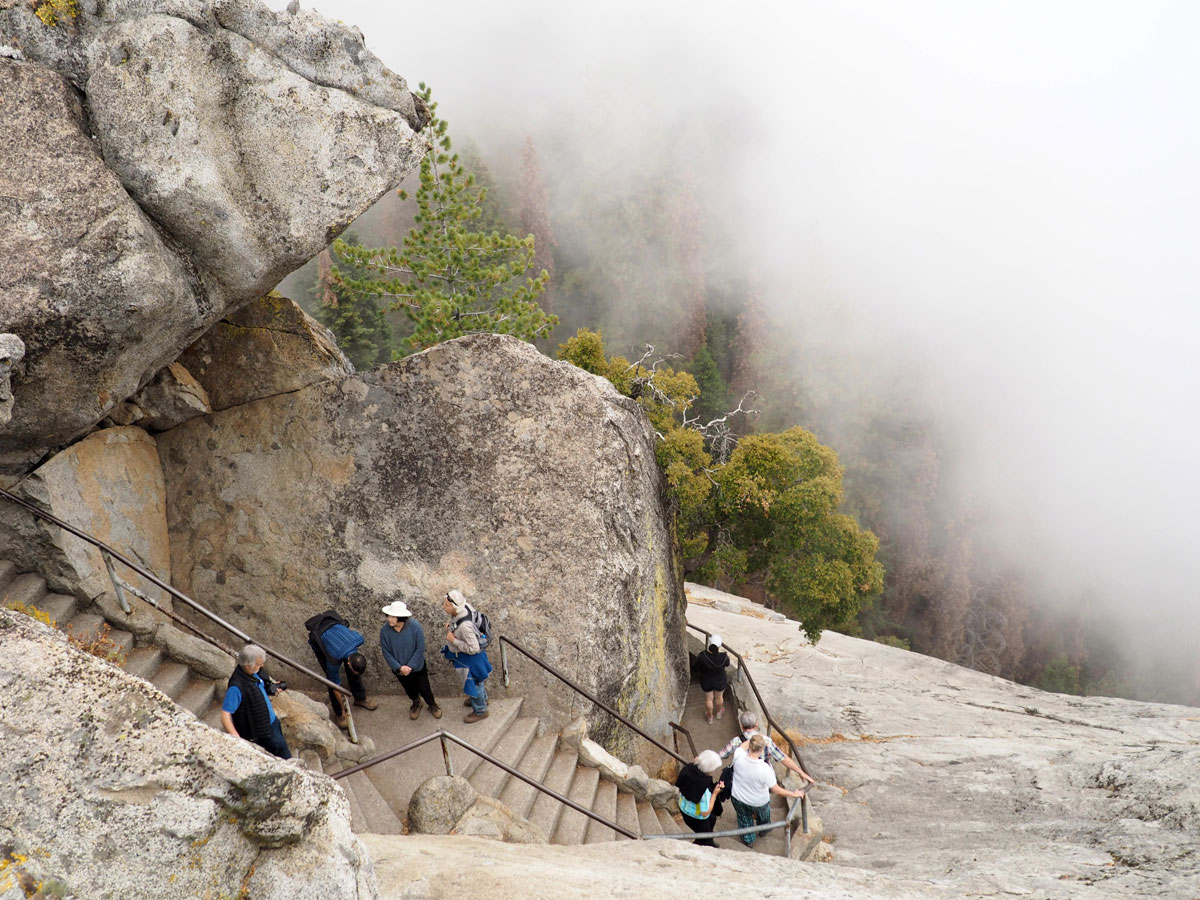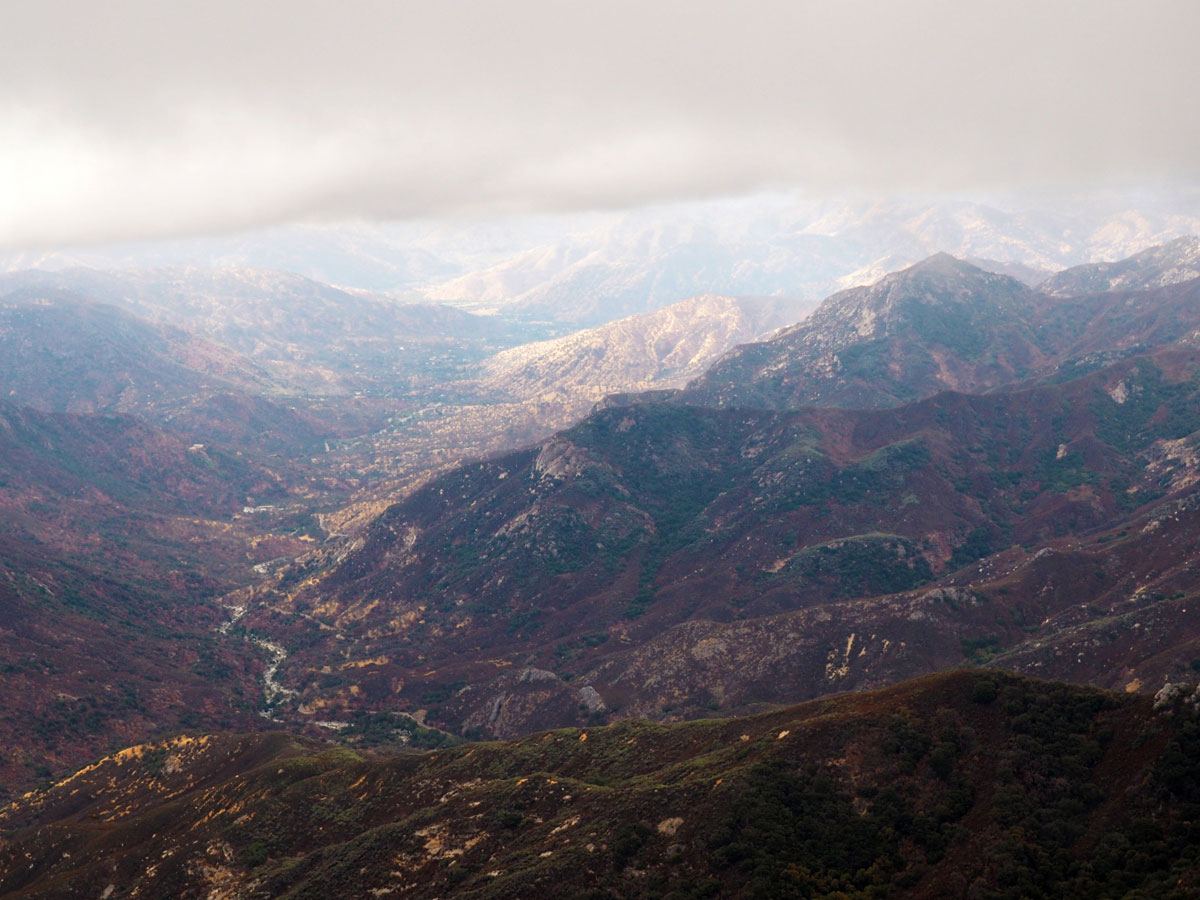 Other places worth seeing
We did not go to see the Crystal Cave, which sounds amazing as well, but you will have to book the tickets in advance and it will also take some time visiting the caves. As we were already running out of time and we still had a long way to drive home to LA, we did also not go to the Kings Canyon, which is connected to the Sequoia Nationalpark. Don't mix it up with the Kings Canyon in Australia , because if you're googling for Kings Canyon, you will most likely find pictures of this one (and it's amazing, one of the best Canyons i've ever seen!!)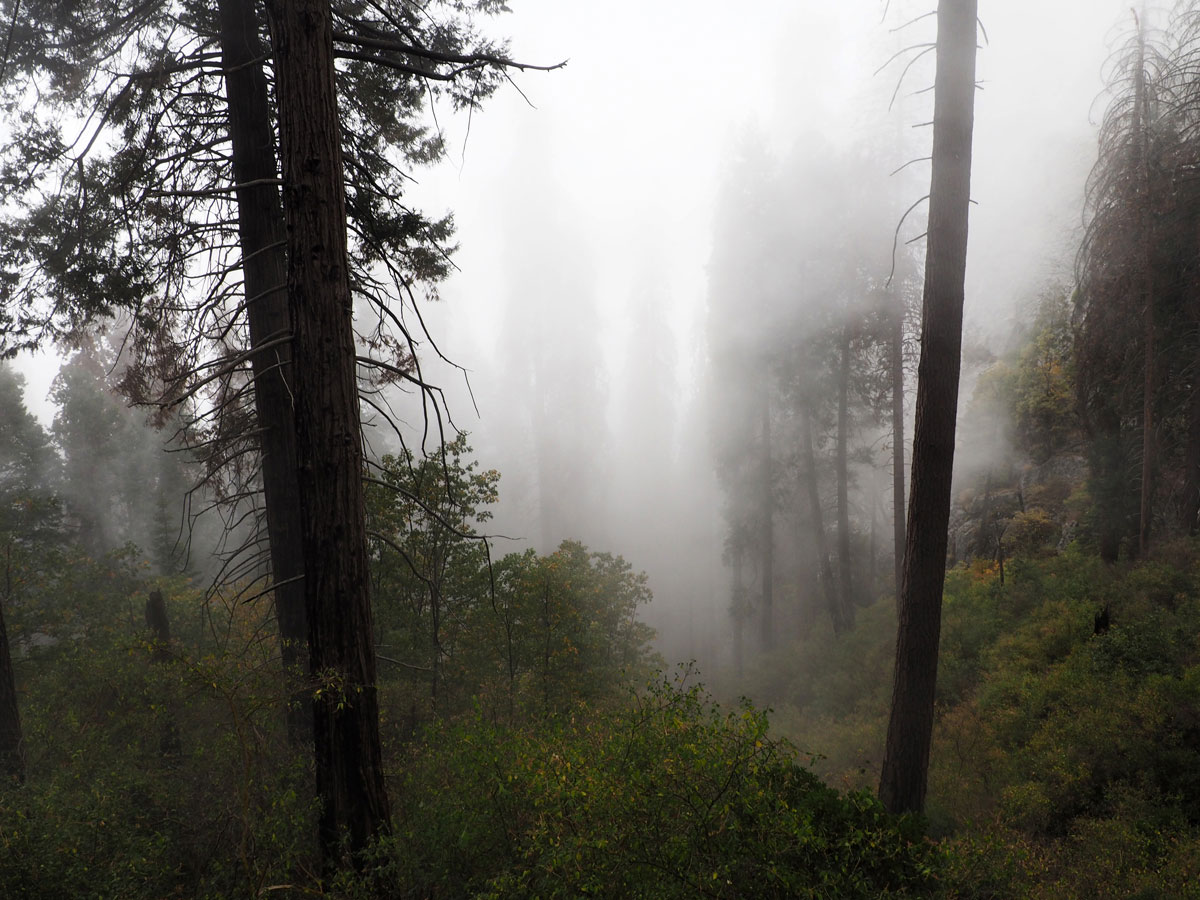 Getting there
The Sequoia Nationalpark is next to the Death Valley, with the only problem, that there is no direct access there. So you have to go 6 hours to get from one park to the other, driving a lot of miles down to LA and then up again. We were sleeping halfway at a camping spot in Tehachapi.
I like driving a curvy road as long as i am the driver, so i really enjoyed driving up the road to the Sequoia Nationalpark, because it's really windy. Going back to LA was a bit annoying and tiring though, because we were always having cars in front of us being scared of driving that windy road and just hitting the brakes all the time. After coming down that road, we had to change drivers, because i wouldn't have been able to drive 10 more minutes, i was so tired. If you are scared of driving curves, just make sure you feel safe and don't rush yourself. And if somebody wants you to drive faster, maybe use one of the parking lots to take a break and to let him overtake you 🙂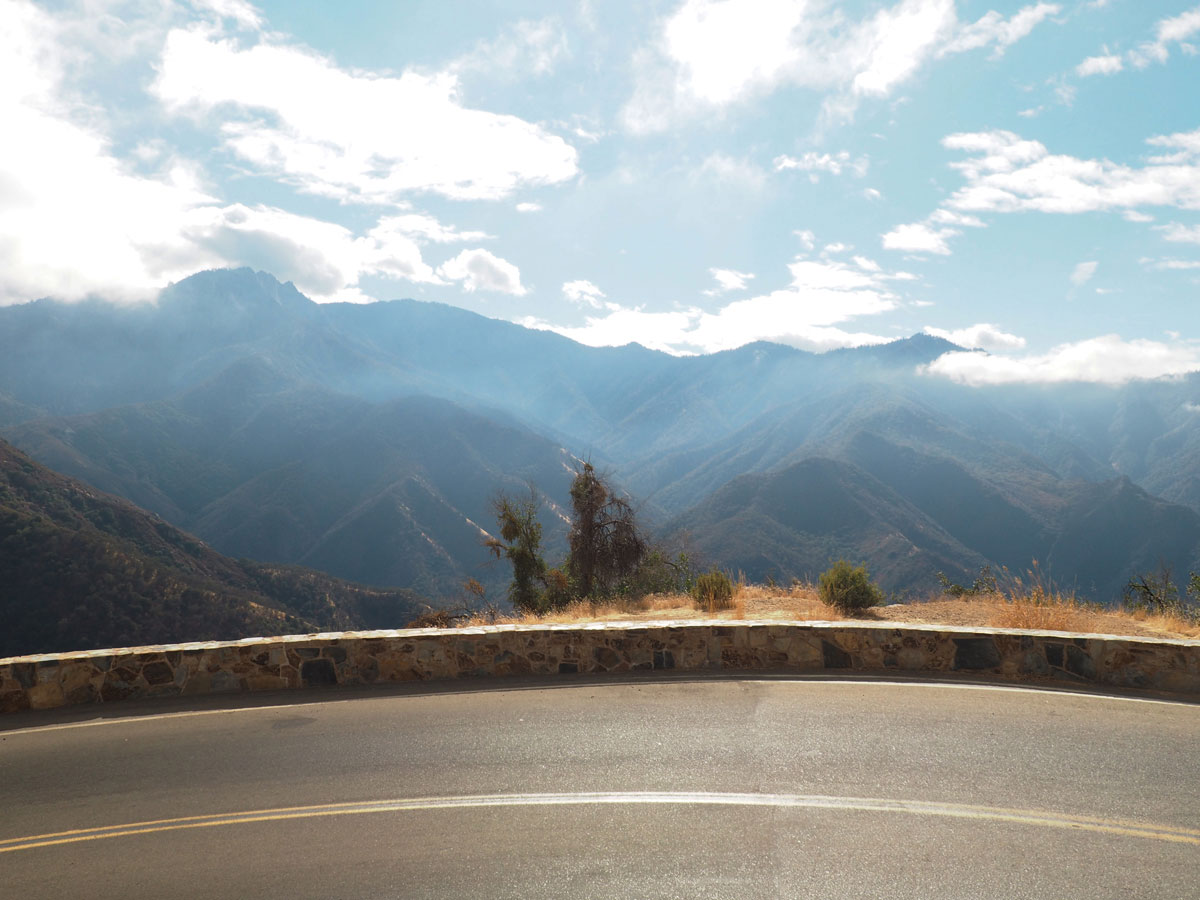 Merken