I've already been writing a blogpost about our hike to the Half Dome in Yosemite Nationalpark, but as we've not only been to the Half Dome, but also to the other beautiful places in Yosemite Nationalpark, here's a blogpost of all those places.
Tunnel View
If you want to enjoy best view on the valley, specially on the Half Dome and El Capitan, you have to go to Tunnel View. We were also enjoying a stunning pink sunset there.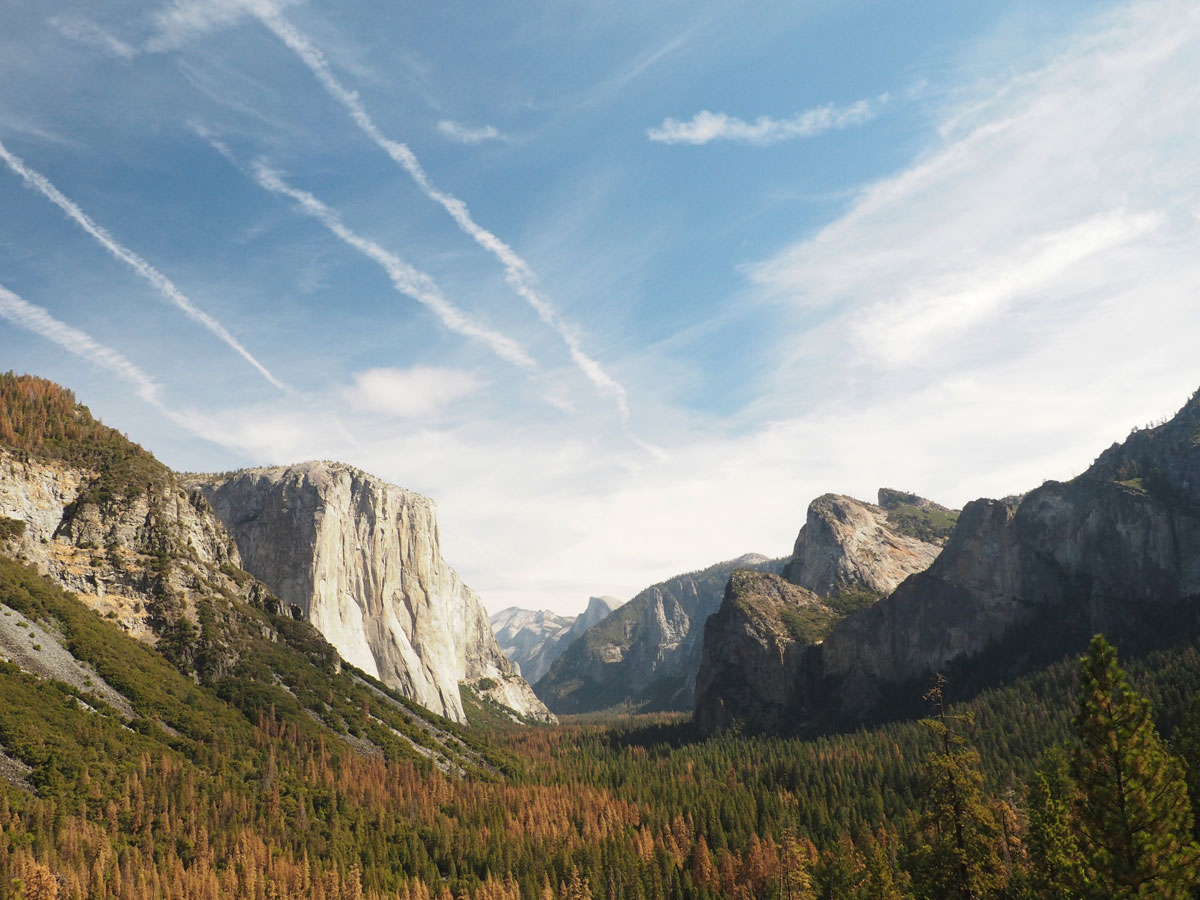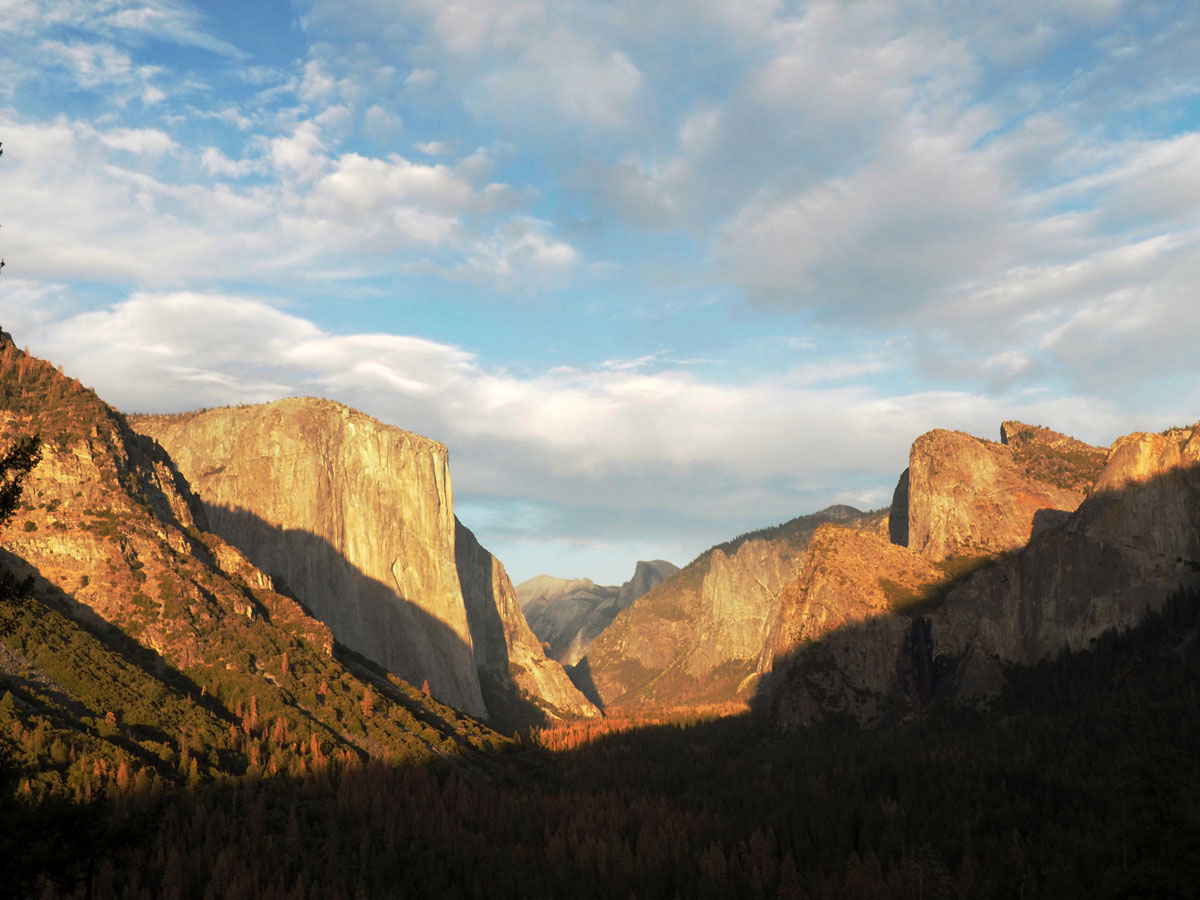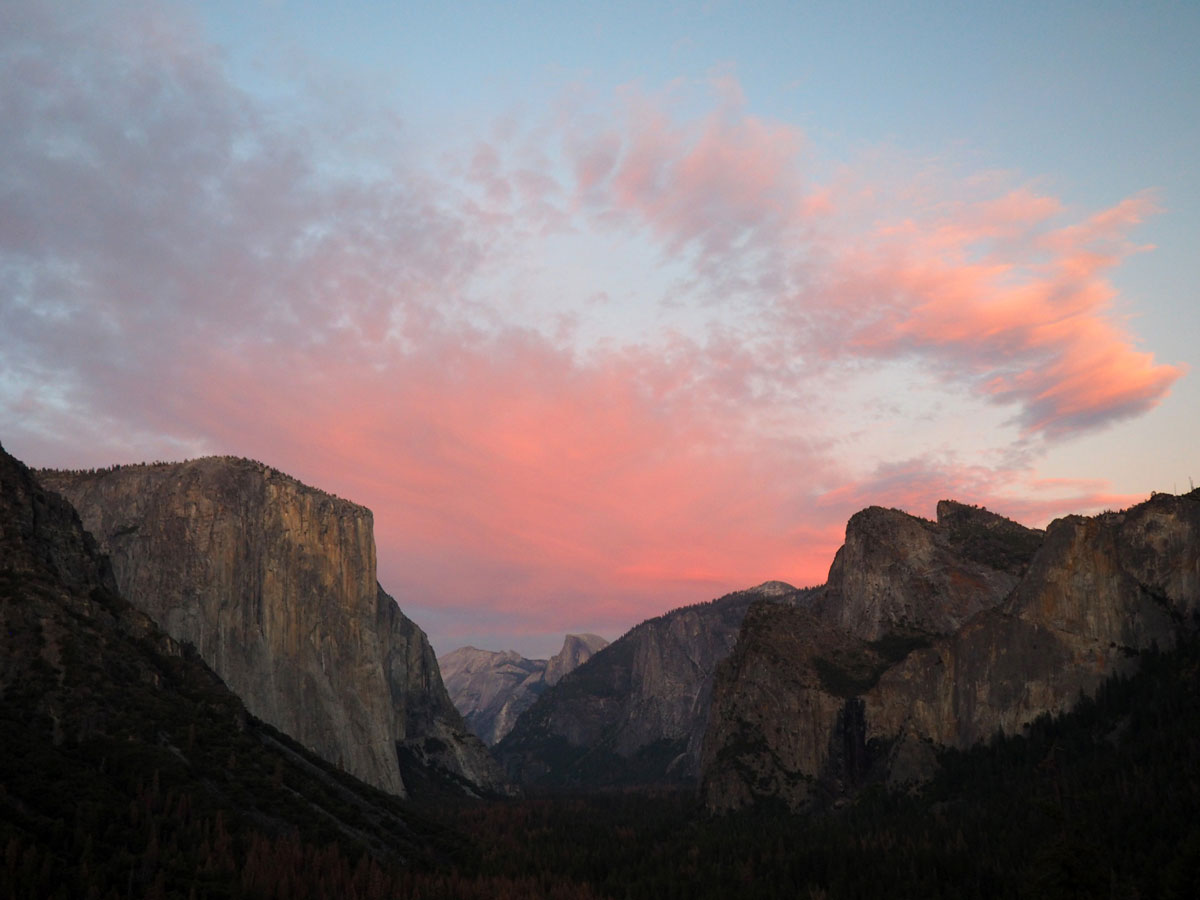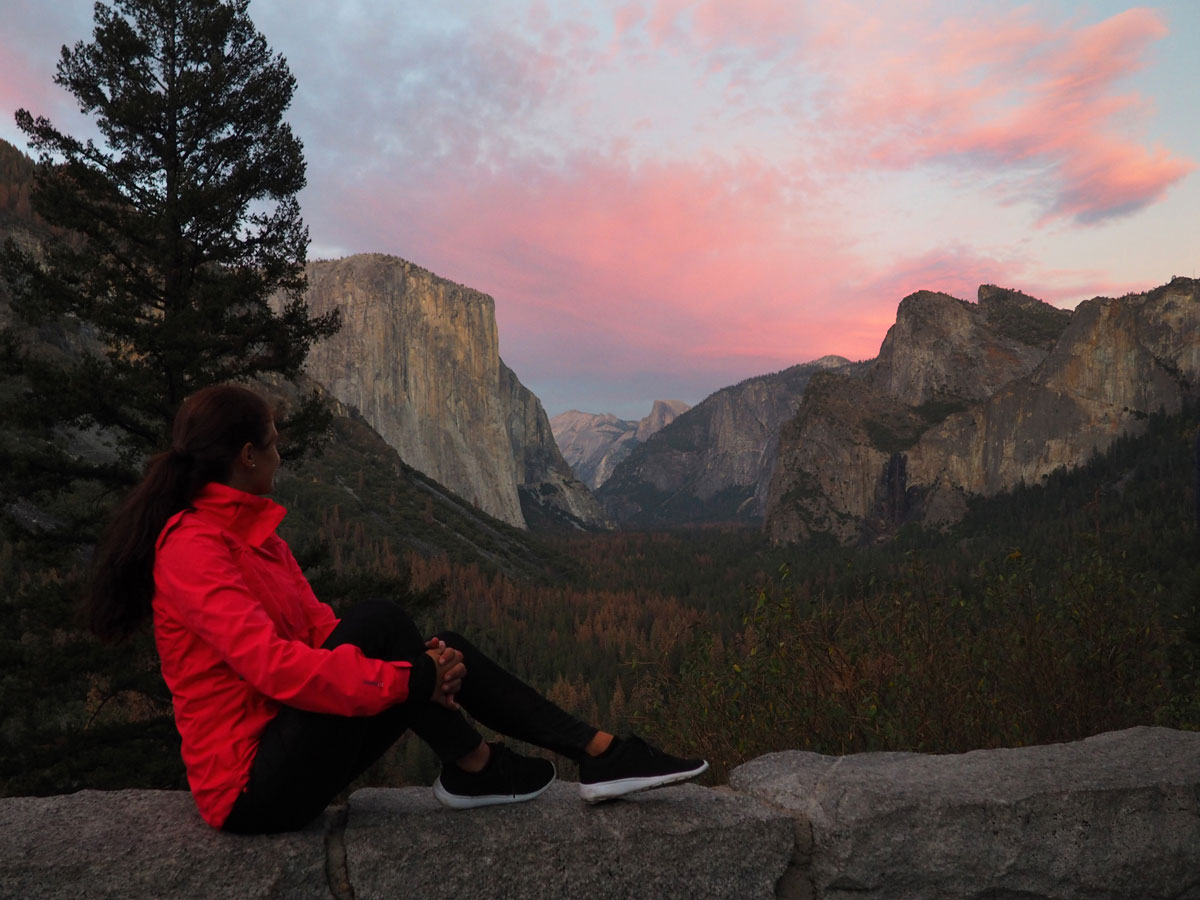 Glacier Point
This is one of the most picturesque spots in the Nationalpark, showing off with an amazing view to the Half Dome. From there you can also see the trail that we've been walking on the day before and we found out that it looks like a pretty long hike. You can also see people walking on the Half Dome if you have a look through the binoculars. And if you're a bit of a child (as i am), just take a picture leaning on the Dome 😀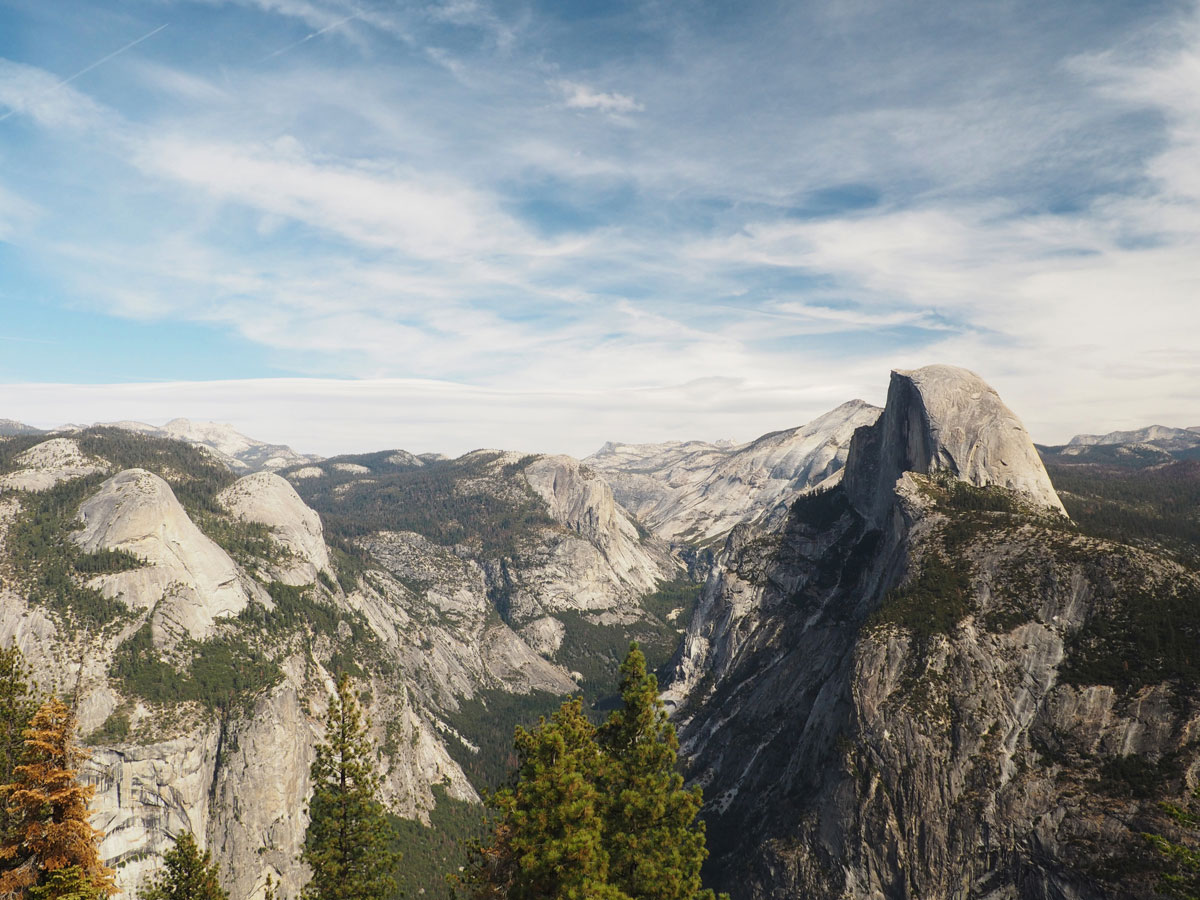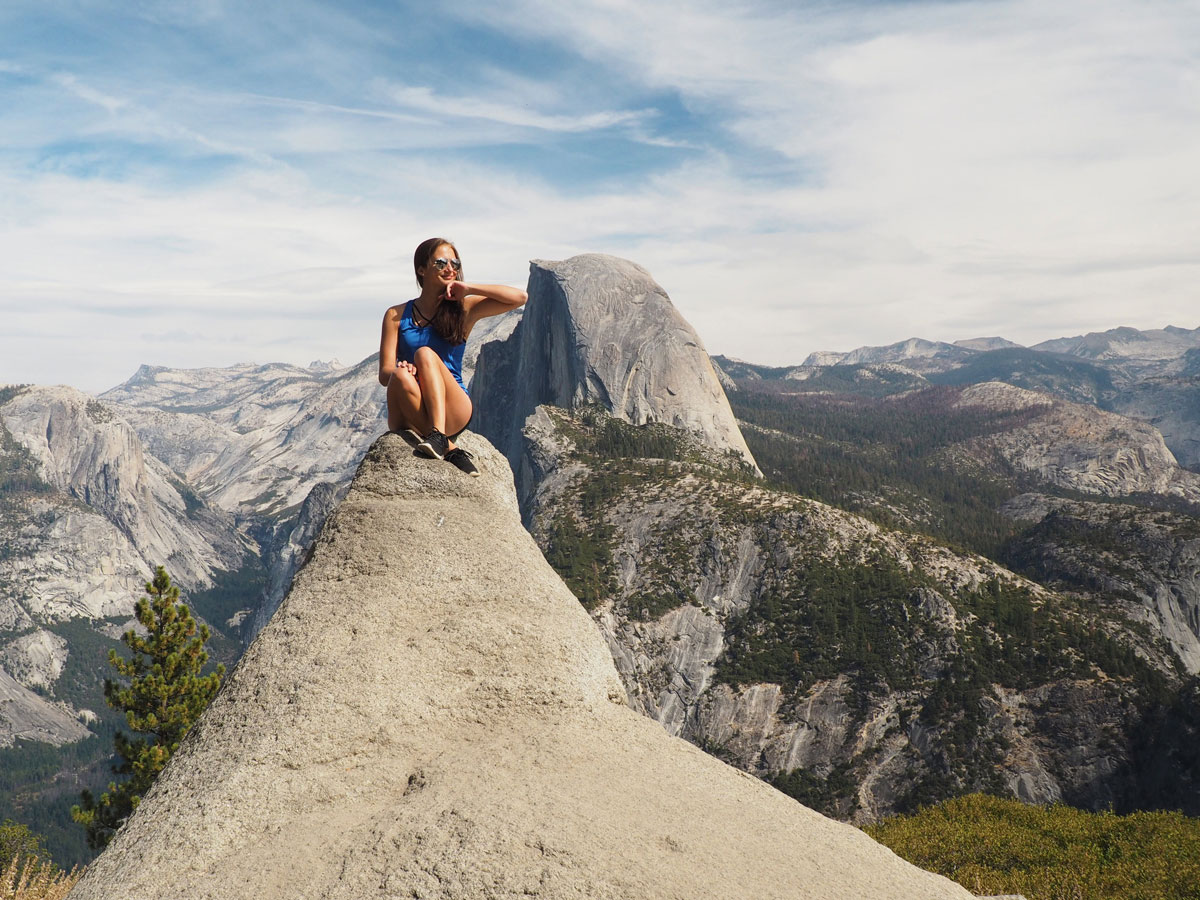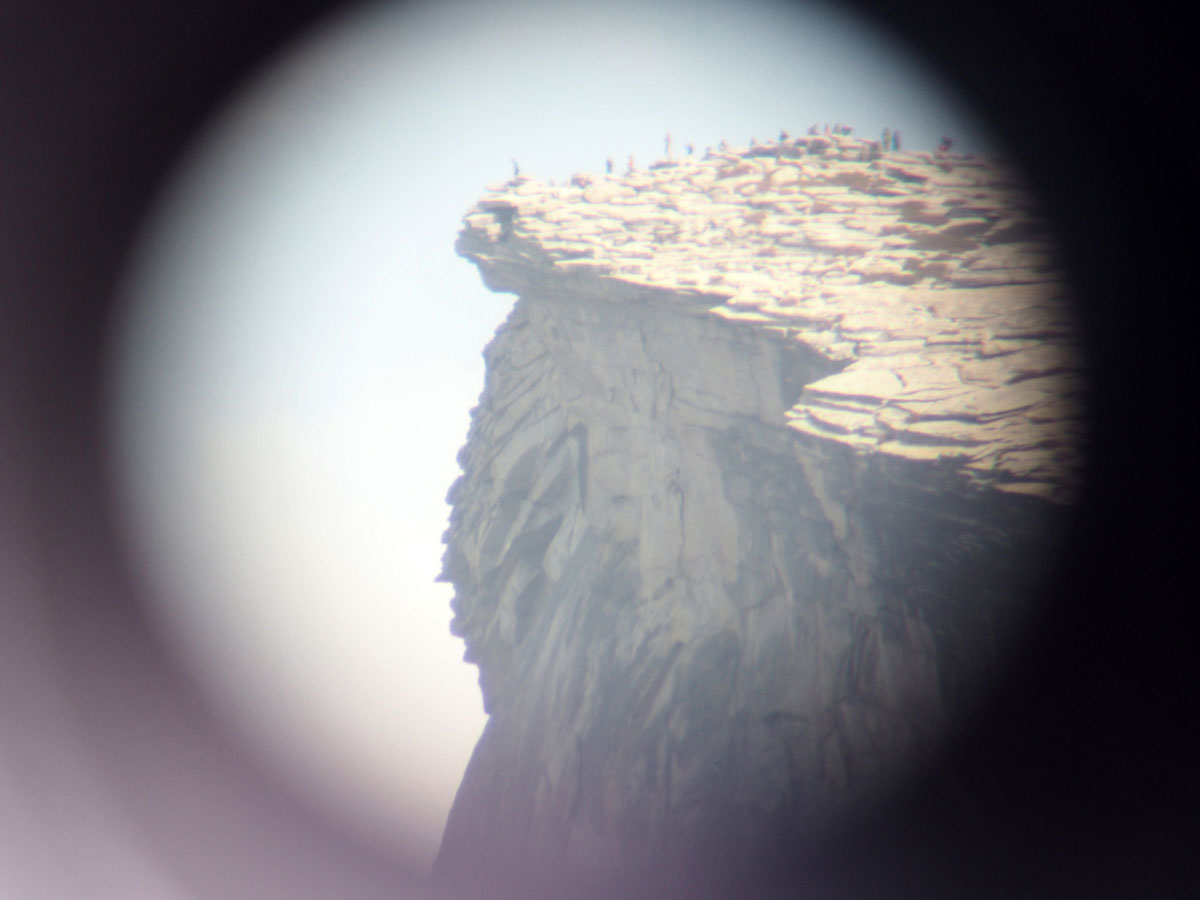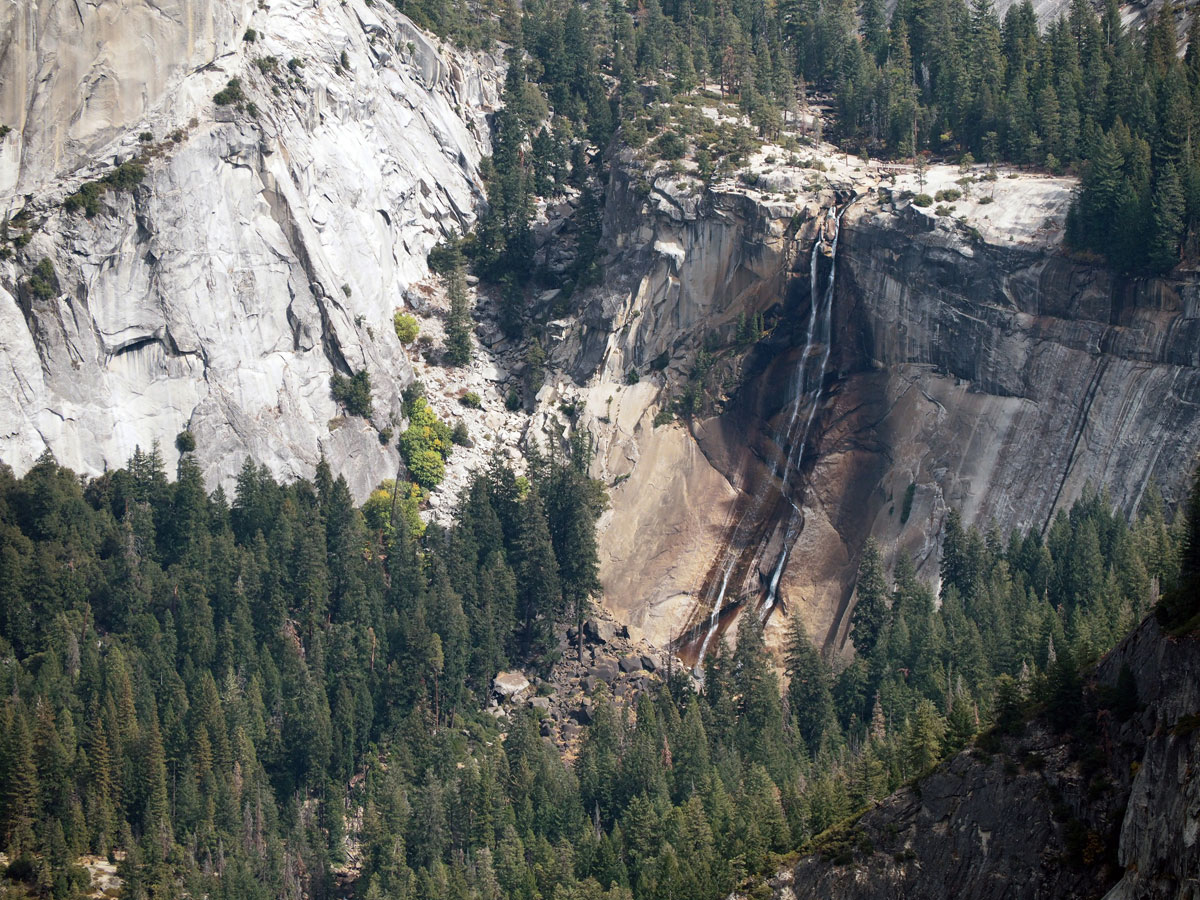 Taft Point
If you want to see steep cliffs and you don't want to walk too long for that (3km roundtrip), you can go to Taft Point. The view is fantastic, but pay attention to where you're stepping at, because the cliffs are not fenced in and sometimes you might just end up standing in front of a cliff. If you're brave enough, you can lie down on the floor and crawl to the end of the cliff to have a look down – make sure to put down your sunglasses first and make sure you're safe and not falling. It's not worth the picture. You will also have a pretty descent view on the El Capitan from this place.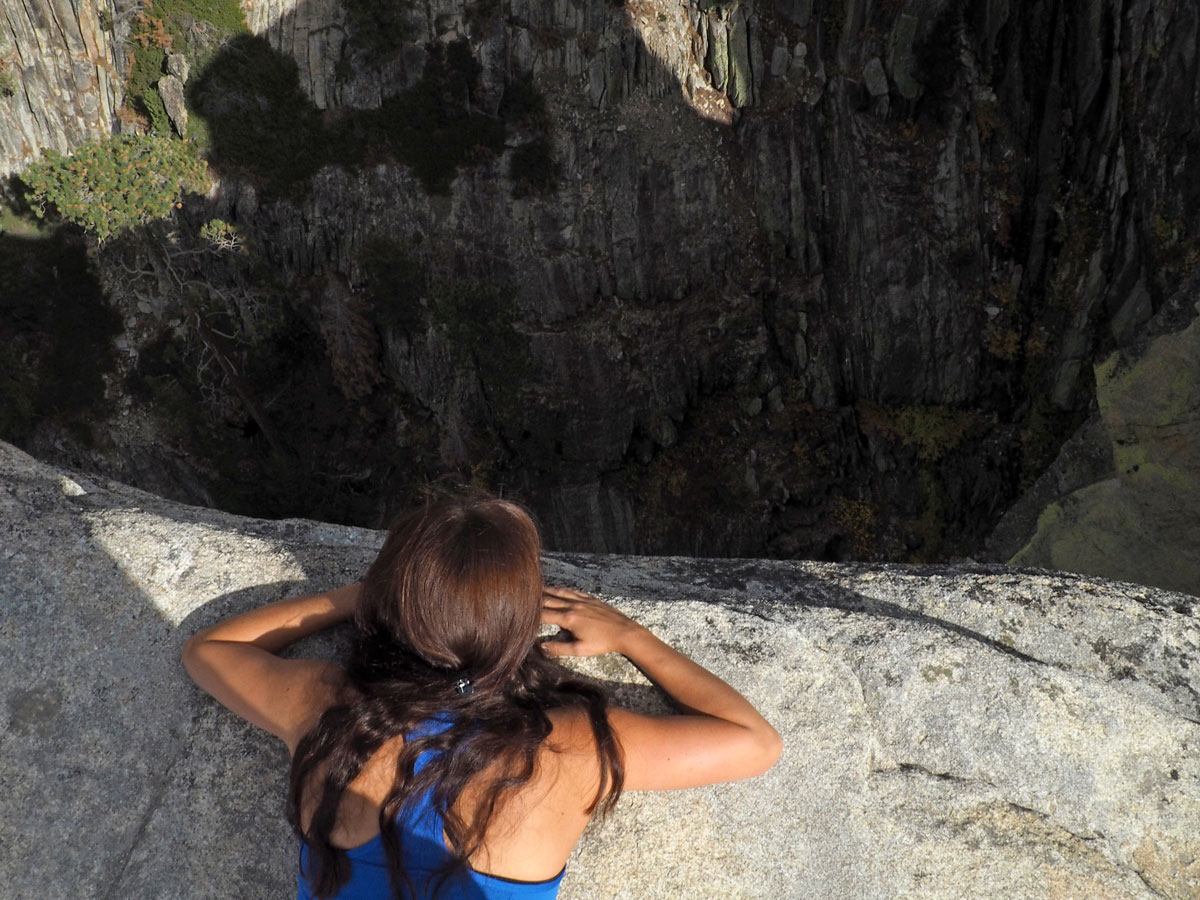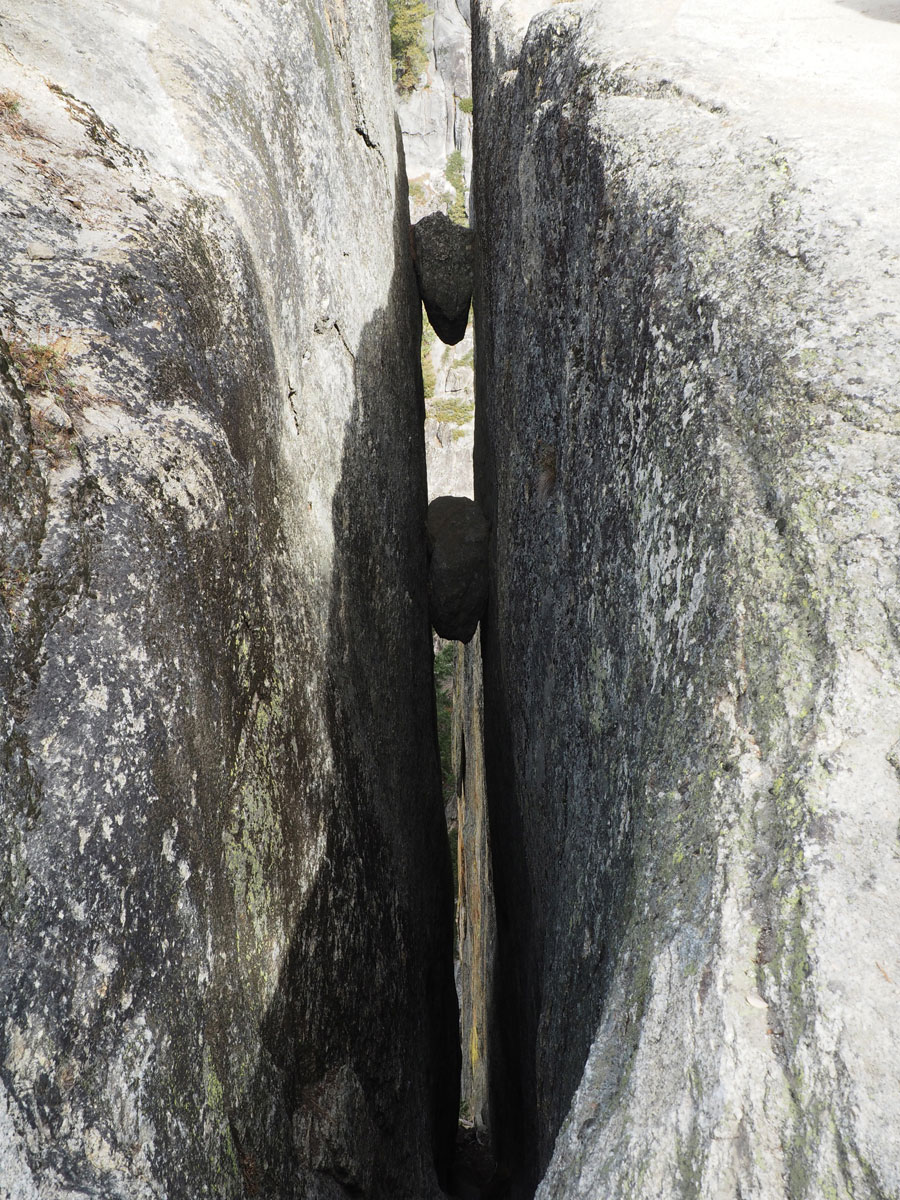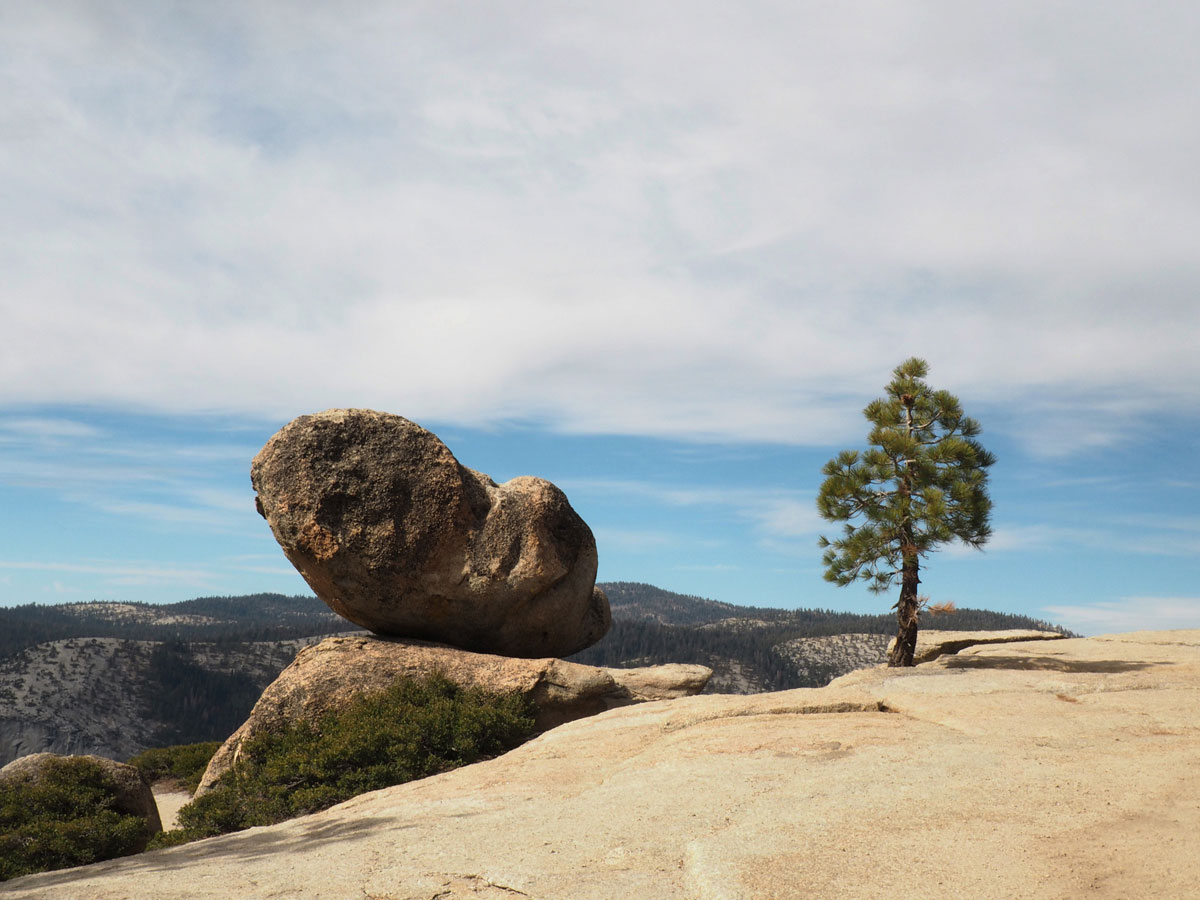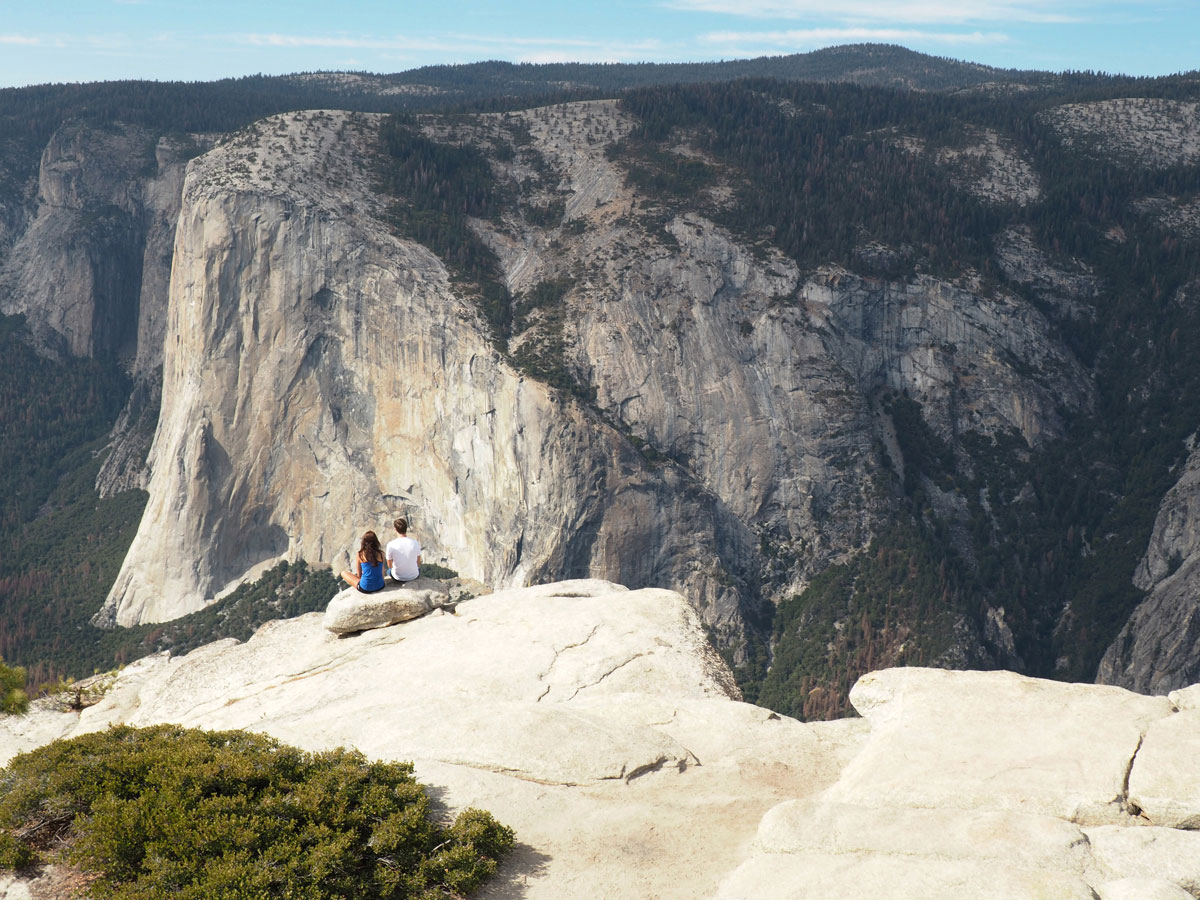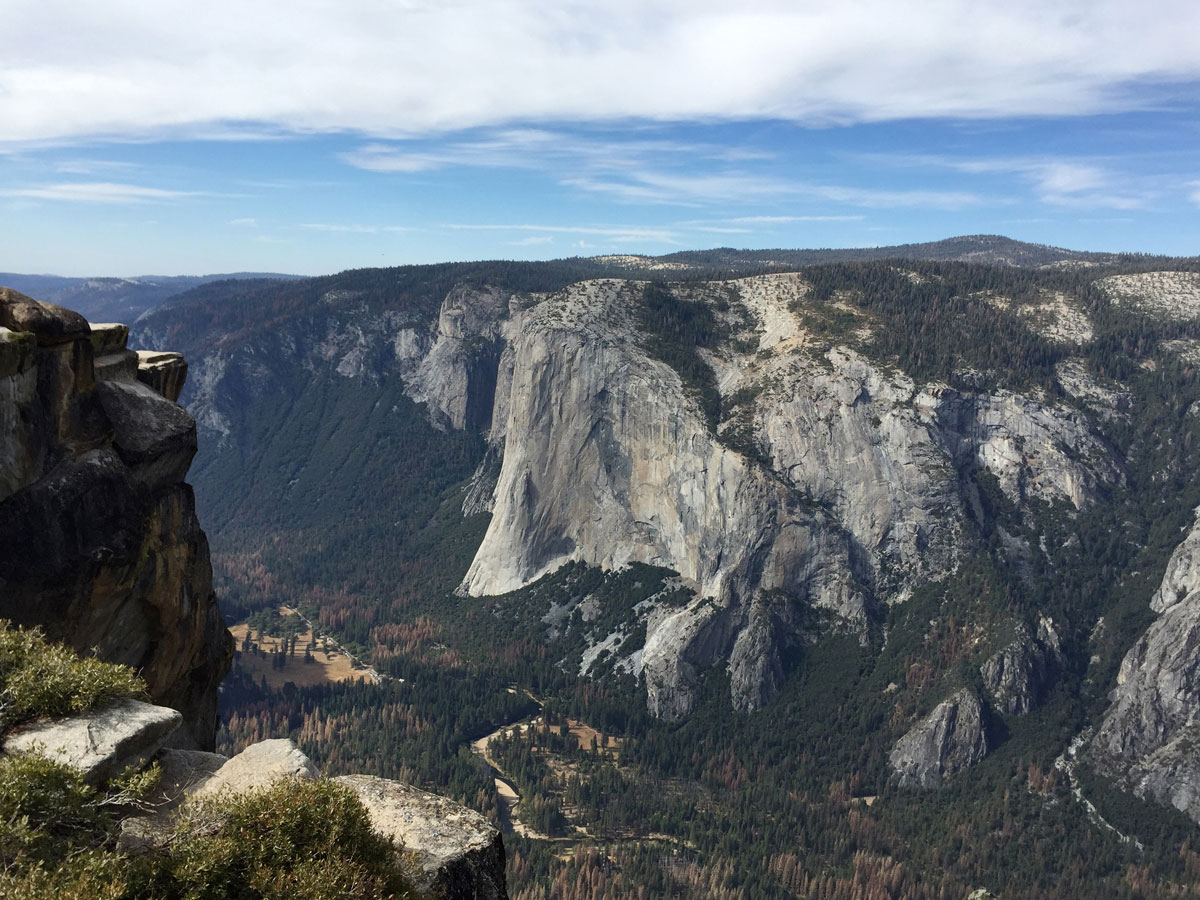 Tuolumne Meadows, Tenaya Lake und Tioga Pass
I got the recommendation to go to Tuolumne Meadows, but we did not know that you have to walk/hike there and our time until it was getting dark was already limited. So we decided to just move on and drive back to LA via the Tioga Pass where we had the most amazing sunset ever! I had to desaturate the pictures a bit, because it just looks so fake that you would not believe it was real anyway 😀 Mt. Dana and Tioga Pass are very beautiful, also the view to the Nationalpark some miles before arriving at Tuolumne Meadows and the Tenaya Lake.