This post is also available in: Deutsch
Have you ever seen those picturesque white cliffs in movies? Yes? If you want to see them in real life it's not even that difficult.
The white cliffs of Dover are pretty famous, because when you're arriving in England by ferry, they're the first thing that you'll see out of nowhere. You can find white cliffs everywhere around the coastal area in the southern area of england. After some research i found out that the most picturesque place is the Seven Sisters area between Seaford and Eastbourne and it's easy getting there by train from London.
Beachy Head and Seven Sisters
The Seven Sisters and Beachy Head might not be as famous as the cliffs of Dover but if you're not coming by boat, they might be even better to have a glimpse at.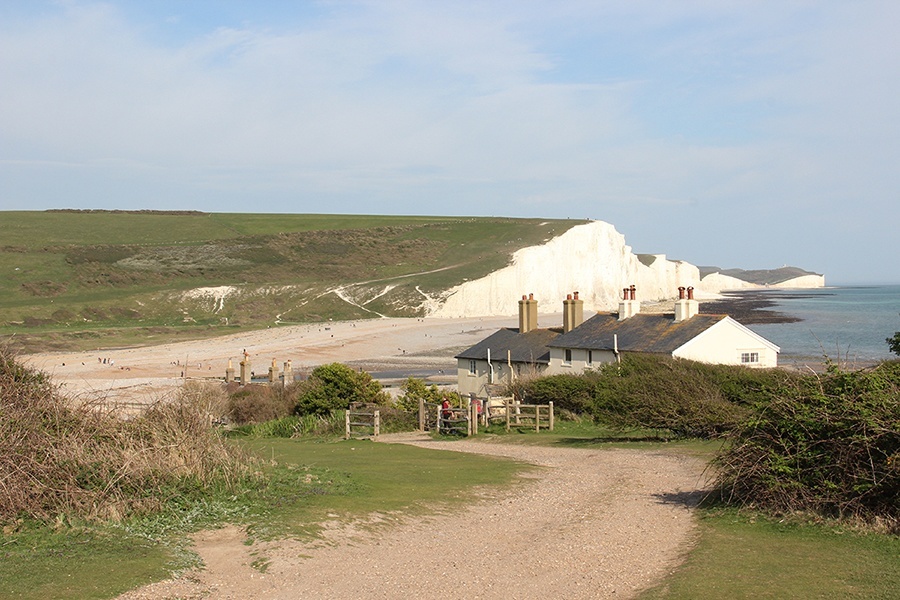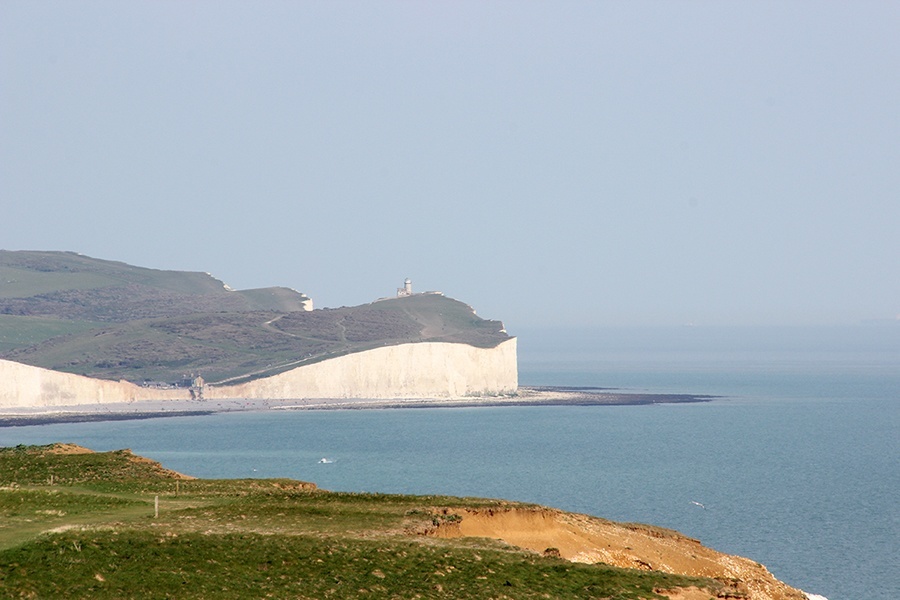 Getting there:
From Brighton you can take the bus going to Eastbourne (Coaster bus number 12 – details), which is stopping at some different stops next to the coast. The drive should take around 30-45 minutes, the ticket is 5 pound for a day. If you're buying the ticket at the trainstation, you'll also find some information about the busses (and a map). The white cliffs start right after the town Seaford, the Seven Sisters can be found some kilometres later (busstops for Seven Sisters: Cuckmere Inn/Seven Sisters County Park and just take a 20 minutes walk to the coast and the cliffs. Alternative: Busstop Beachy Head). You can also get off in Seaford – walking all the way to the Seven Sisters.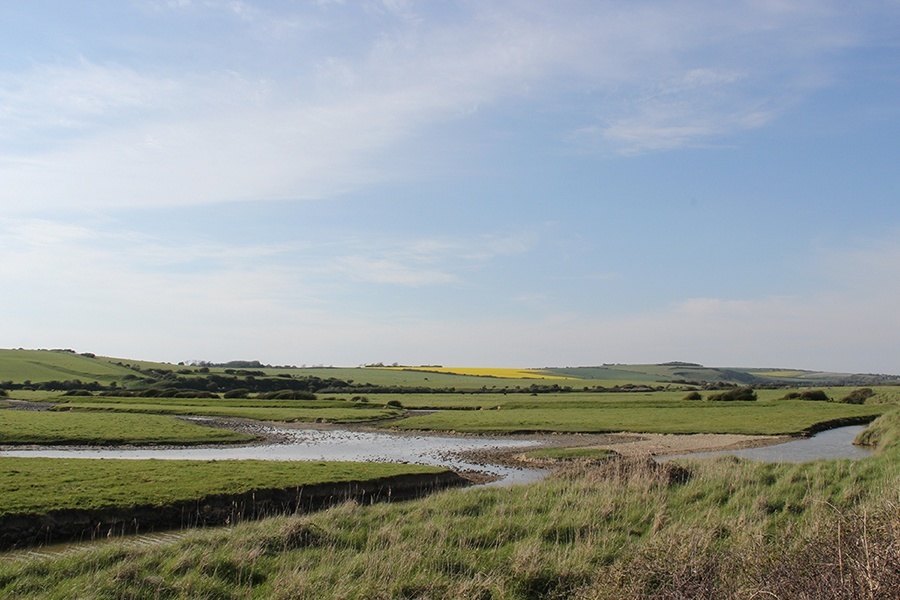 Brighton, Seaford & Seven Sisters – Daytrip from London
We've decided getting of at Seaford and walking all the way to the Seven Sisters. The walk there is beautiful and easy and you'll see yourself being amazed by the stunning nature. I can totally recommend the walk up there. As it was already getting late, we didn't take the walk "up" the Seven Sisters but it was fine – we were having an amazing view to the cliffs most of the time, so we didn't really mind about not getting up the Seven Sisters. The pictures here were taken in the area around Seaford where we started.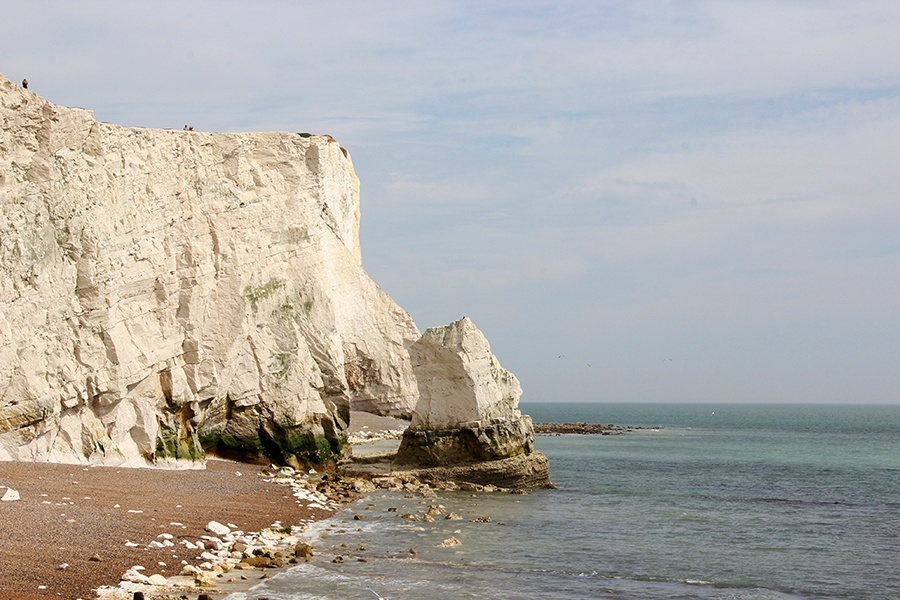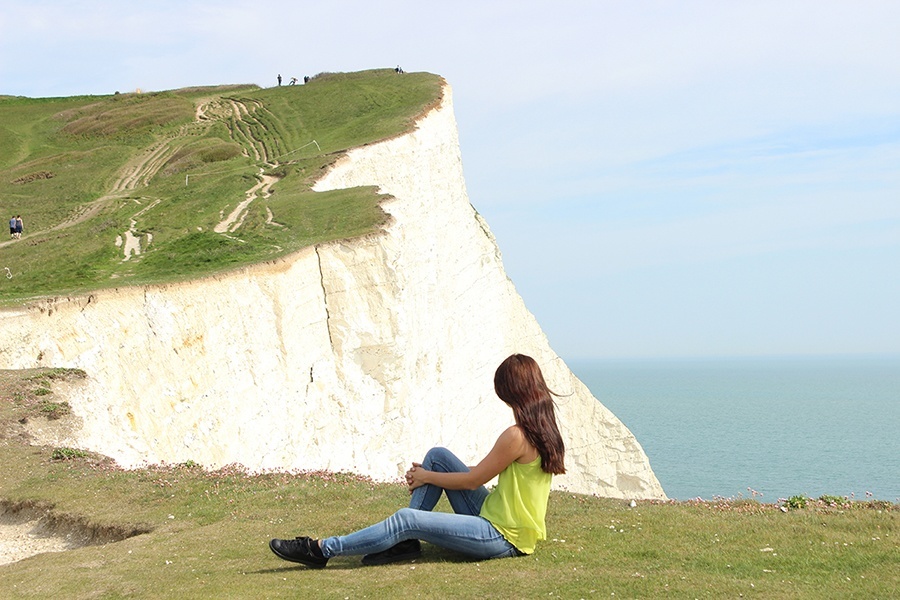 Seaford
Seaford itself is not worth seeing at all, i've never seen such an "ugly" town in GB. Seaford offers a beach, which literally has nothing to do with the beaches i would love to go swimming – the beach itself was not made of sand but of big stones. Next to the beach you can find some cute colorful beach huts – the best & most colorful thing about Seaford.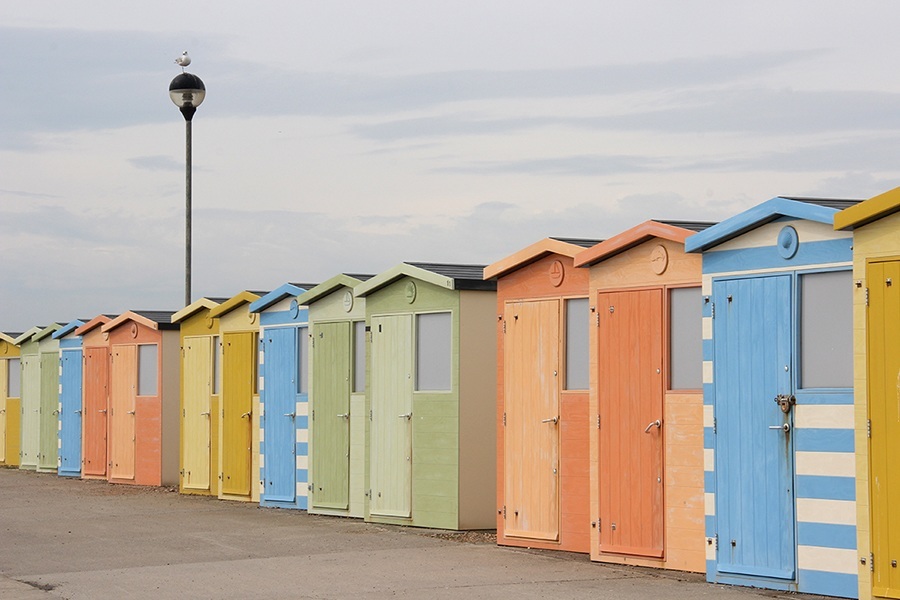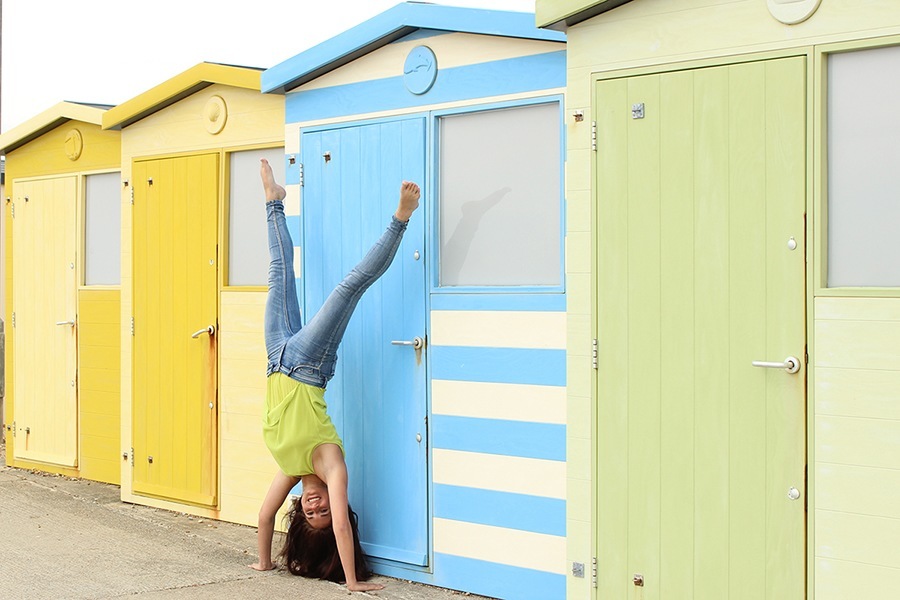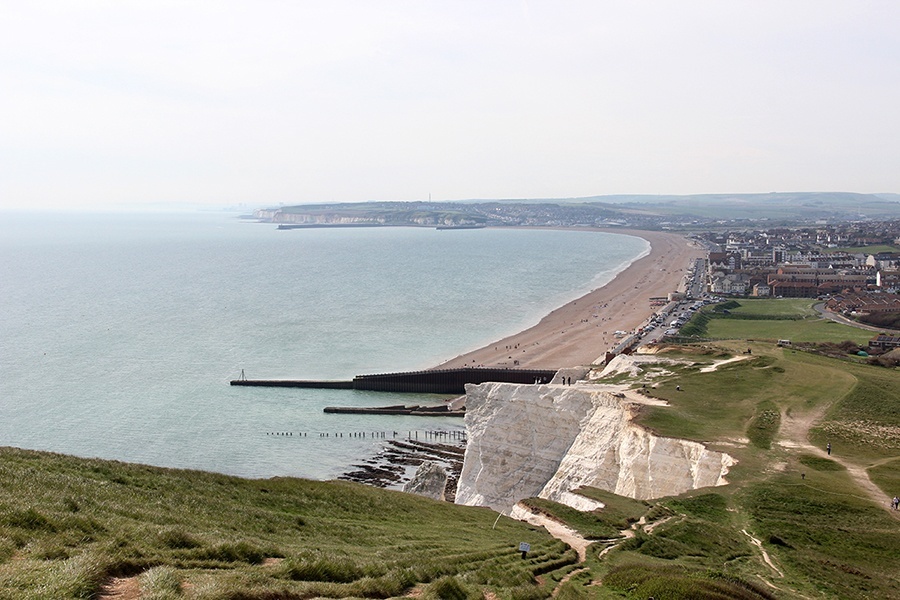 Brighton
I've been to Brighton before and i really loved the seaside town, even though i was there in winter. Now in May i found out that the city is even more amazing in summer. All the people from all over England make their way down to Brighton: chilling on the beach, playing and having fun on the pier and getting one (or two) drinks in & outside the bars and pubs. If you're ever going to Brighton, make sure that you have a look at the Royal pavilion, which is kind of impressive.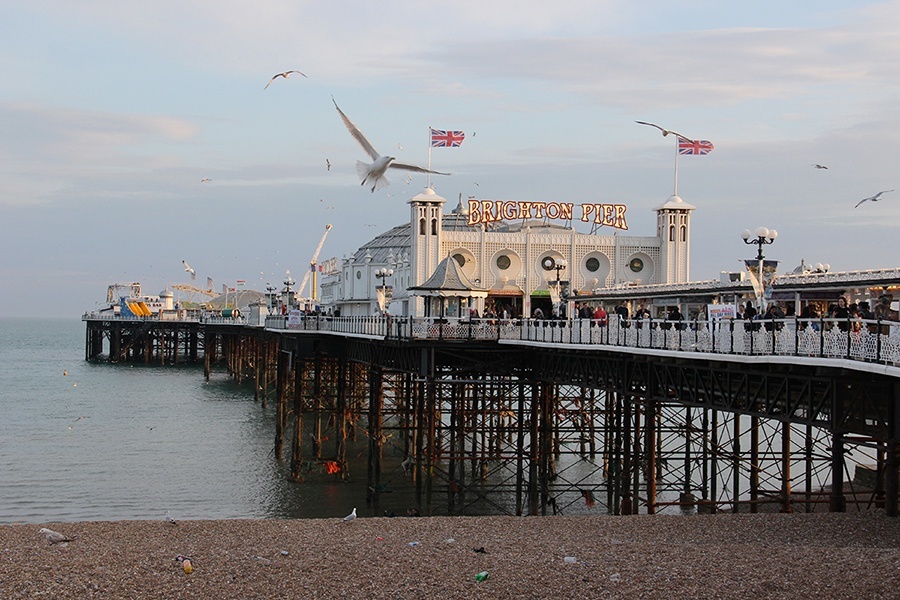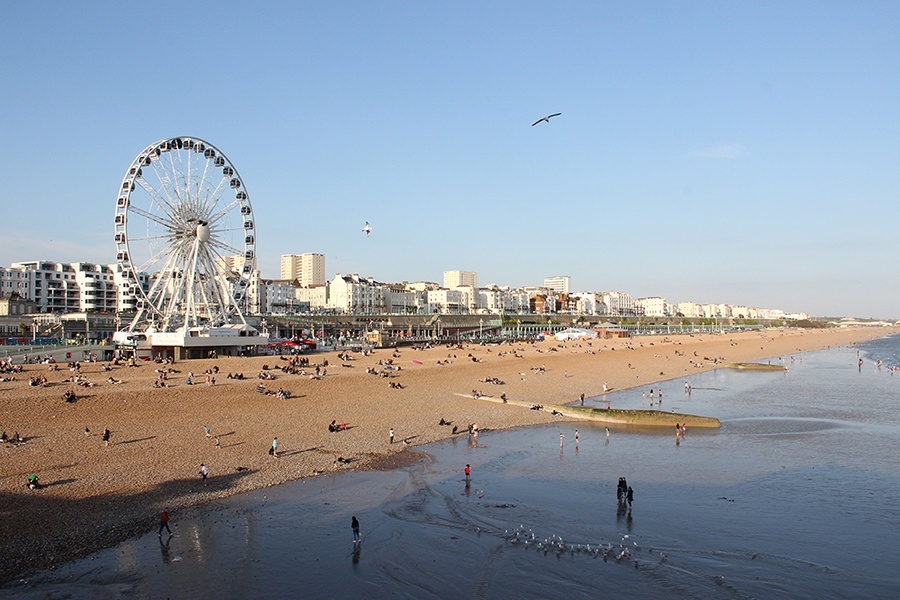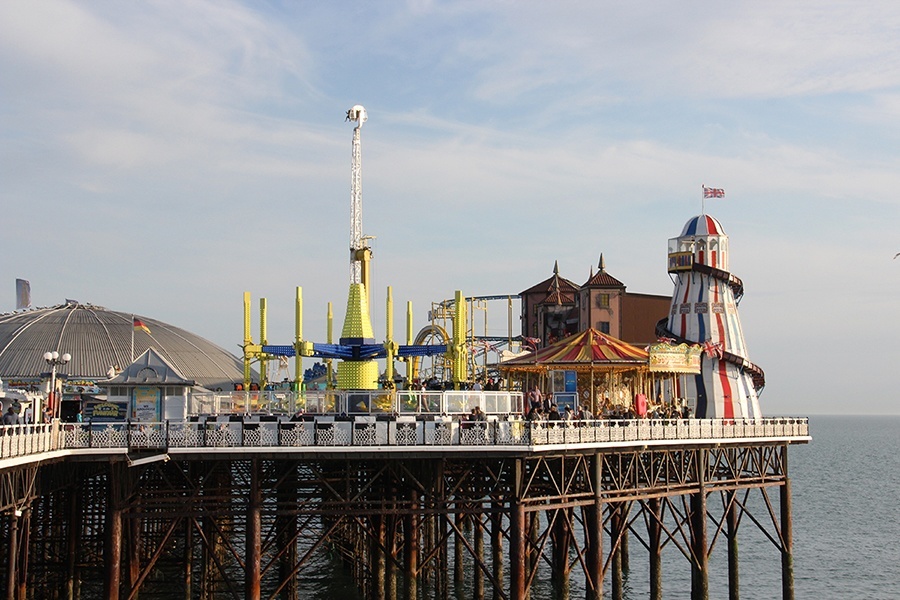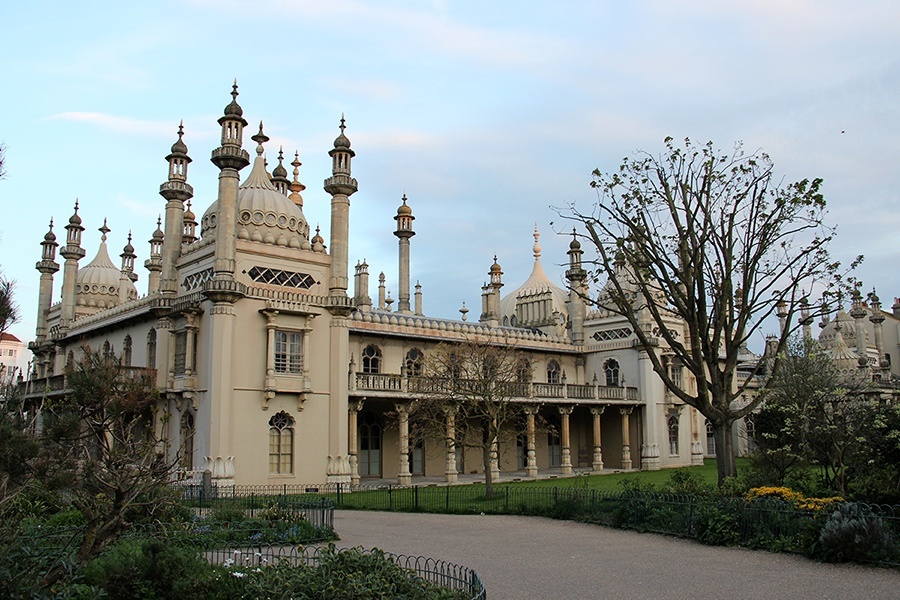 Our journey getting there
Chaotic: I have to admit that getting to Seaford was a bit of a journey – first of all we had to get to London (from Hatfield, where i visited my friend), then we had a one hour train ride to Brighton and from there it should've been easy getting to Seaford by bus which takes half an hour. Due to a festival being held in Brighton, the bus ride was around 2 hours, because of the heavy traffic.
There are also organised walking tours around England. #ad
Tip: If you're going there – go there during the week, so you're not getting stuck in the crazy weekend traffic.