Driving from San Francisco to Los Angeles you can choose between two streets. Either you're taking the faster route on the landside, or you are driving down the Highway 1, the coastal highway. Highway 1 is not the easiest way to drive on because of all the curves you have to pass, but it's the most beautiful one.
Facts: Highway 1
A friend of mine recommended it to me the first place and now, after living in LA for a short amount of time, I've been lucky to drive down that highway 3 times already and I always loved it. I can recommend going from north to south (San Fran to LA), because it'll be the easiest to stop at the lookouts and you will have the best view on the coast, because you're driving next to it. On the other side of the road you'll always have cars blocking the view. Driving all the way down takes some time, you need at least one stop on the way. Accommodations are easy to find at Big Sur and San Simeon.
News: Closing of the Pfeiffer State Park. Last winter a bridge was demolished after a storm, so they had to close down the park and replace the bridge with a new one. I've heard that it's going to be closed until the end of 2017.
Santa Cruz
I've never been to Santa Cruz, because my time has always been limited, but I've heard that it's a lovely place to relax, specially on the beach
Monterey
Monterey is a cute little town with a nice pier and some colorful houses. You'll also find some sealions next to the pier and the pier is full of life. You can also find some seafood in this town.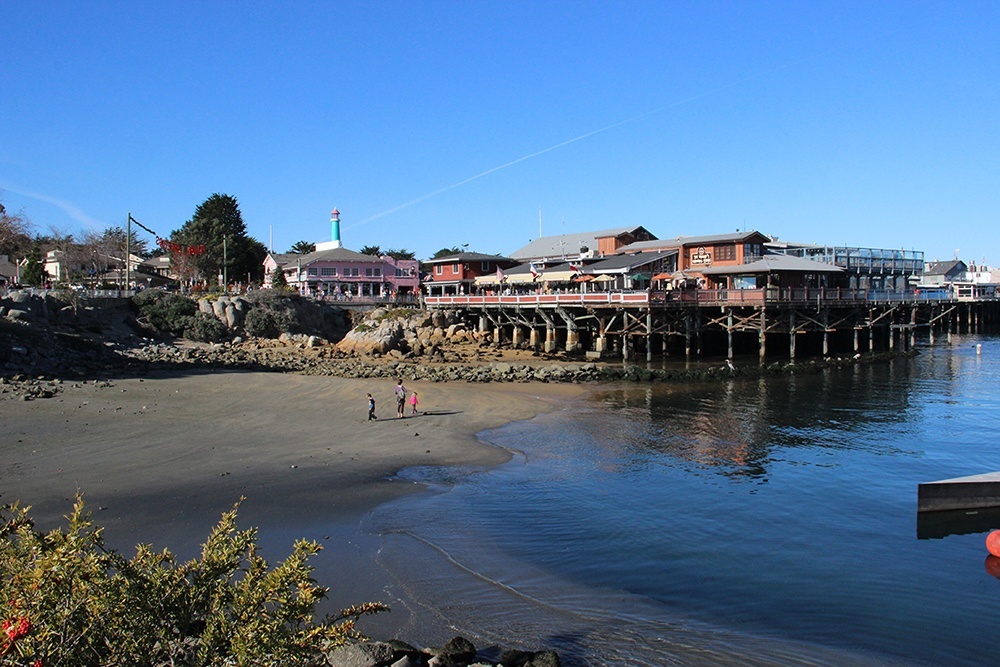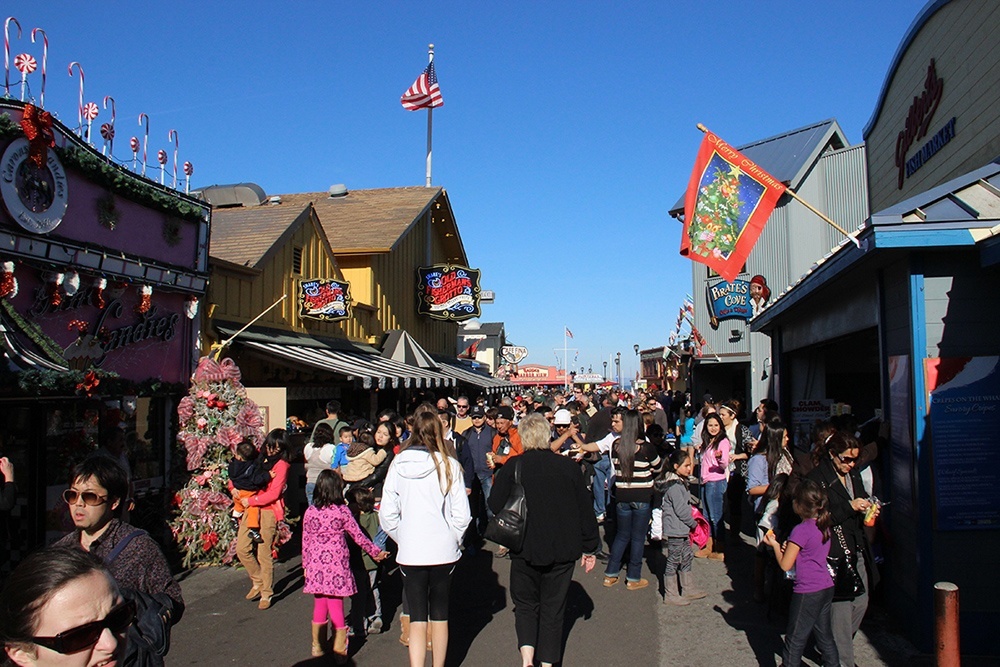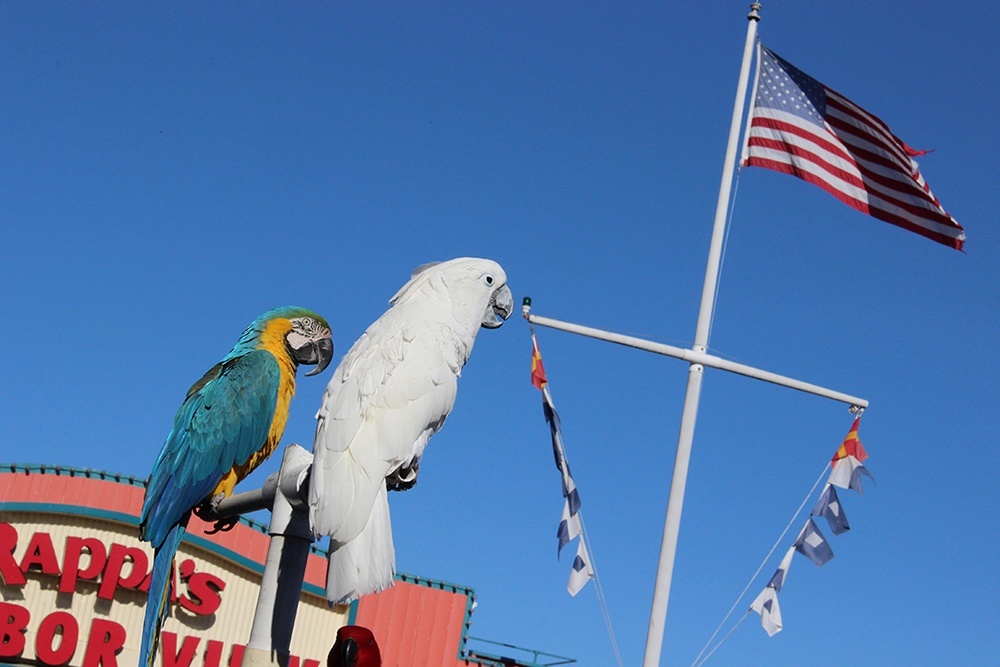 17-Mile-Drive
The 17-mile-drive is not far from Monterey and it was lovely to see, but on the other hand it took way longer than expected and in the end our time got pretty limited. If you don't have enough time, leave it, if you do have time, you can go there and even hike for a bit and go swimming. The 17-mile-drive is well known for the "Lone Cypress", a cypress on a rock. It's not natural at all any longer, because it has to be kept straight by ropes, but anyway.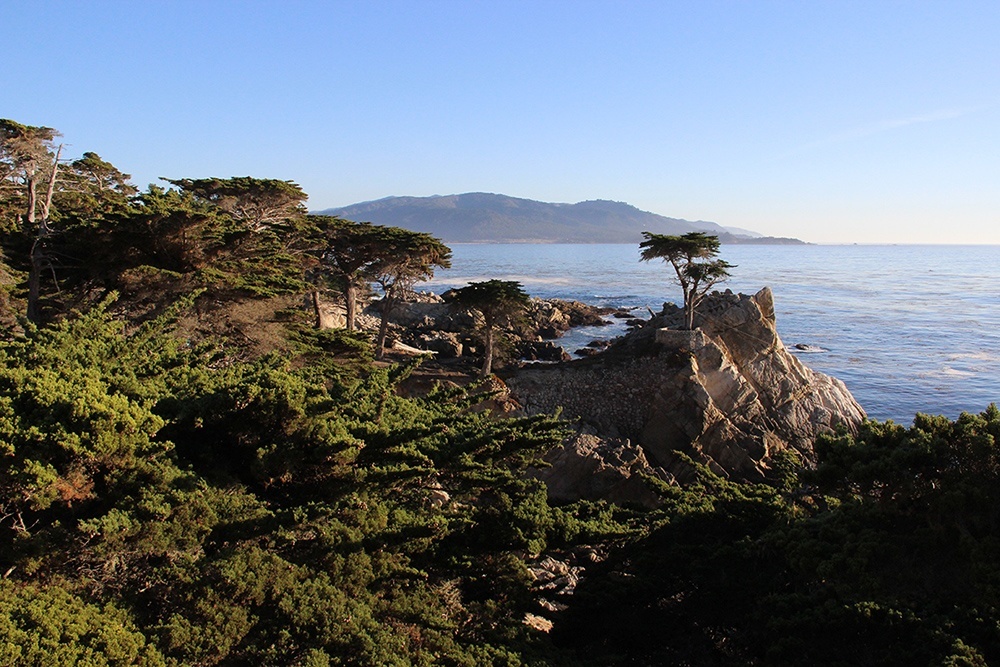 Carmel-by-the-sea
A beautiful little town with a very charming beach is Carmel-by-the-sea. I've only been there in winter, so I never went for a swim, but it's nice to walk around on the beautiful sand. The sand is pretty light and that's why it's called one of the most beautiful beaches in California. Thank you Andreas for the picture!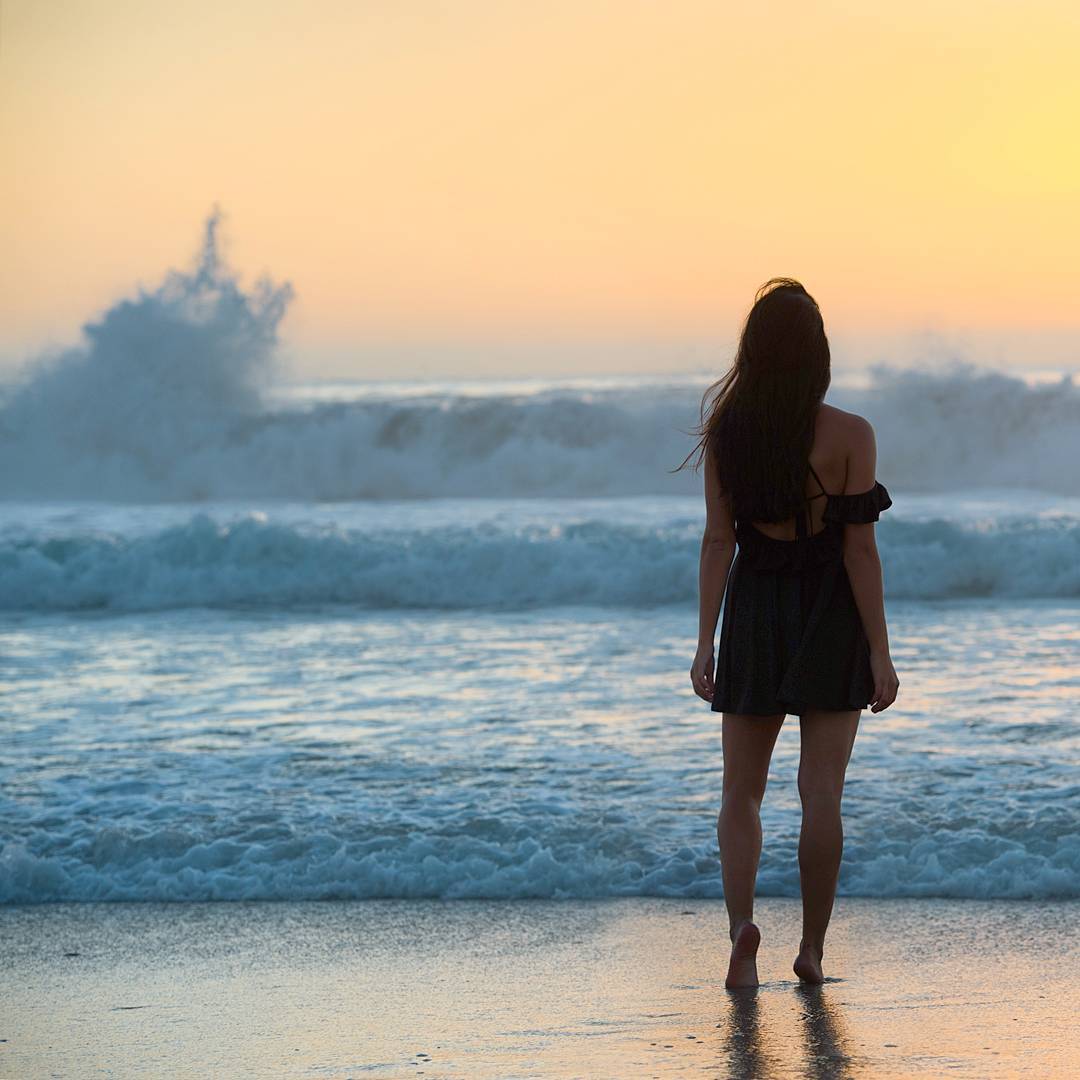 Big Sur
The most famous part on Highway 1 is Big Sur. In this area, the street gets really windy, which can be pretty exhausting for other people in the car, but the view is worth it. You're passing some nice looking bridges, such as Rocky Creek Bridge and Bixby Creek Bridge. Photographers: If you have a wide angle lense, bring it.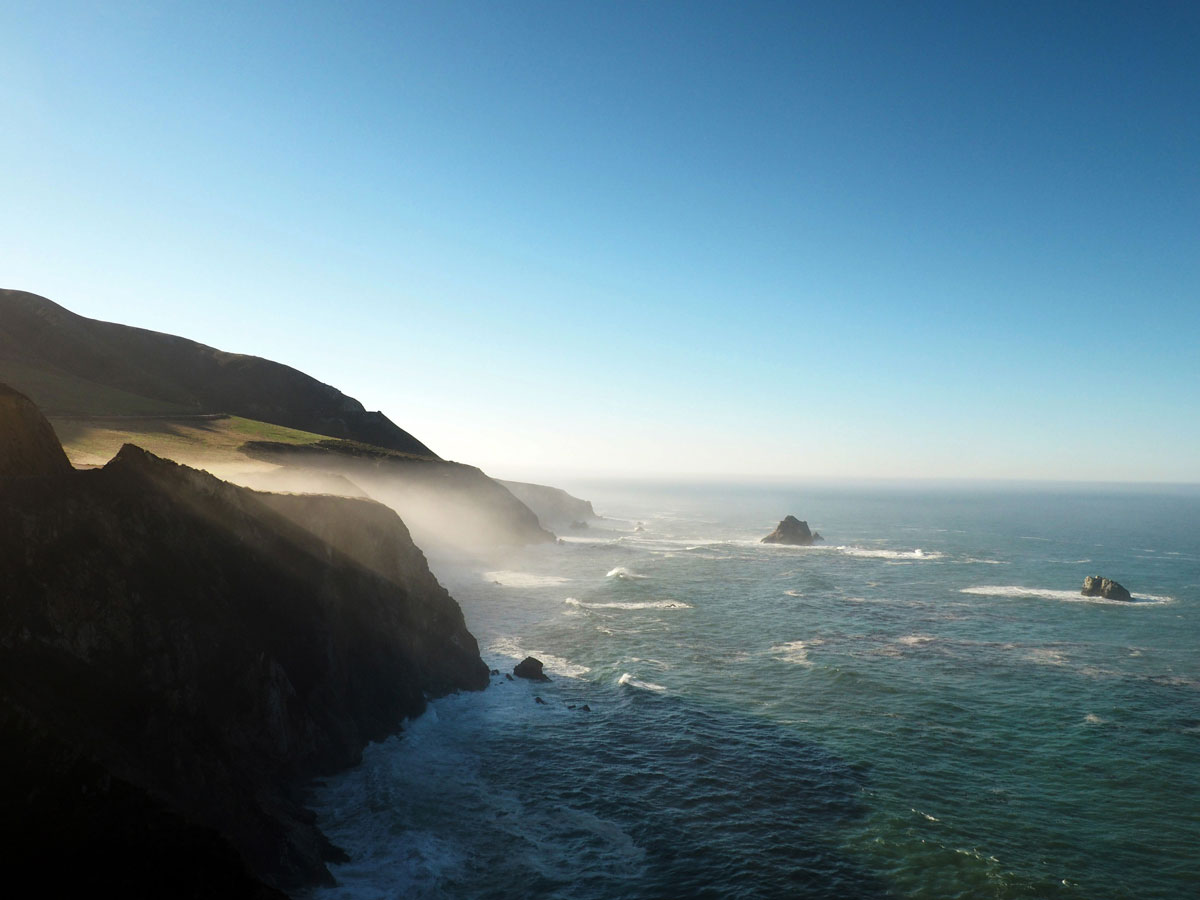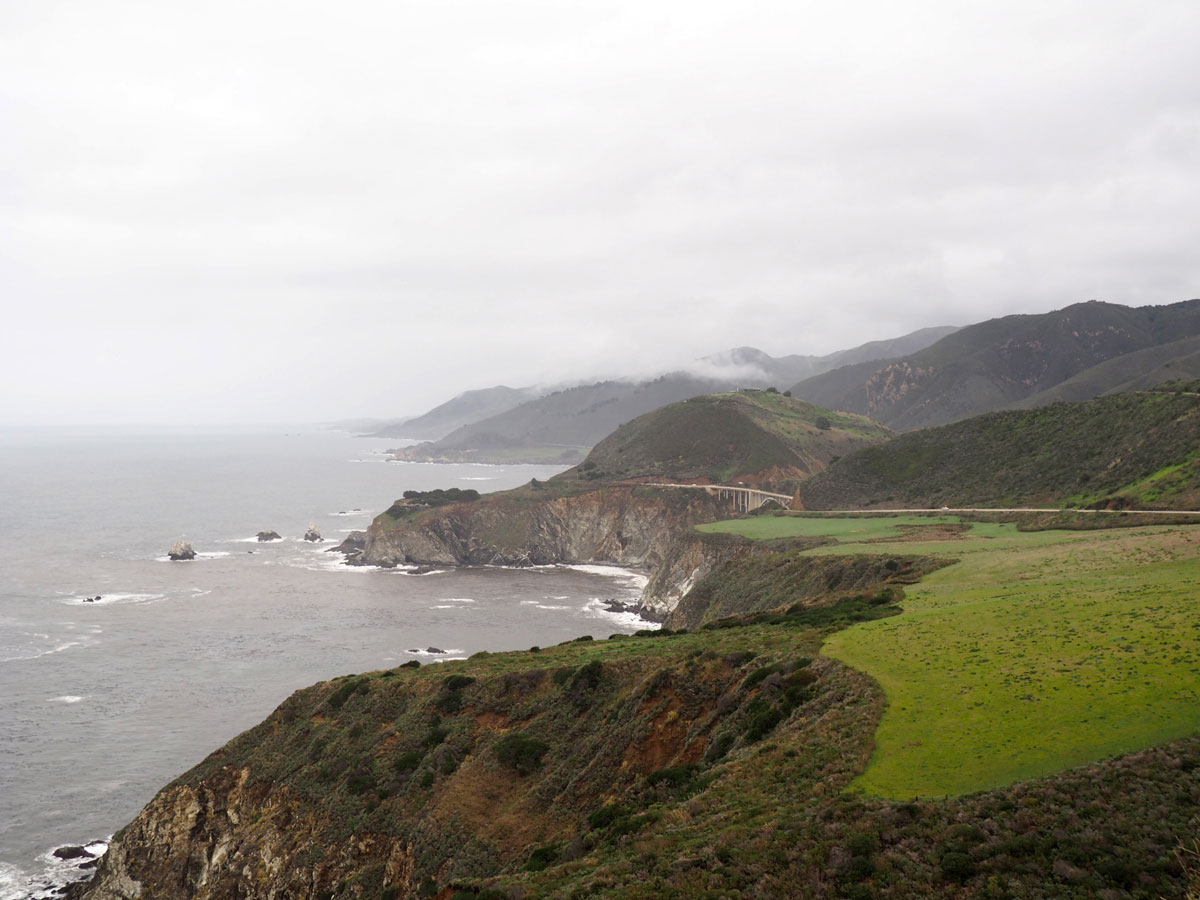 Mc Way Falls
In Pfeiffer State Park (which is closed until End of 2017, make sure you find information first) there's another highlight of Highway 1, the waterfall Mc Way Falls. Photographers: I would recommend going there in the afternoon, because the light is going to be better.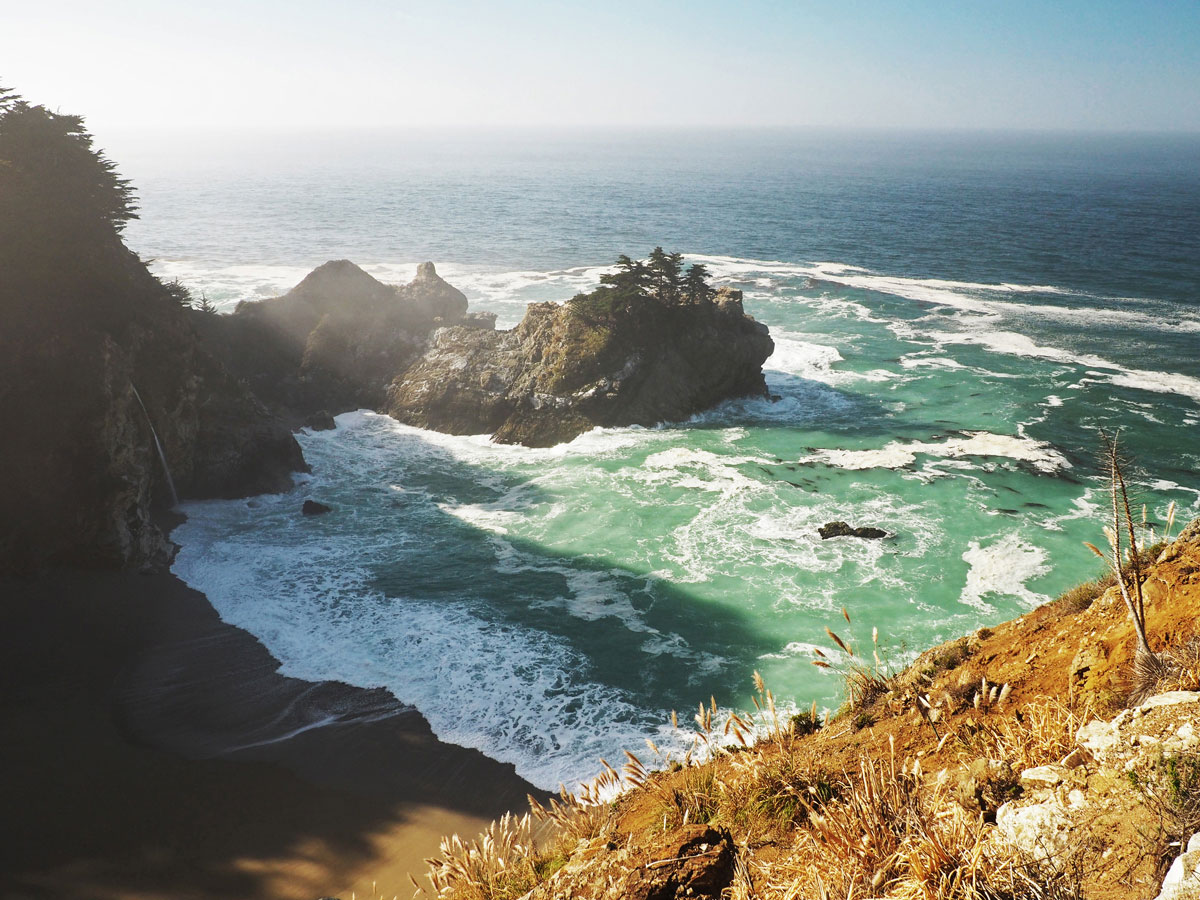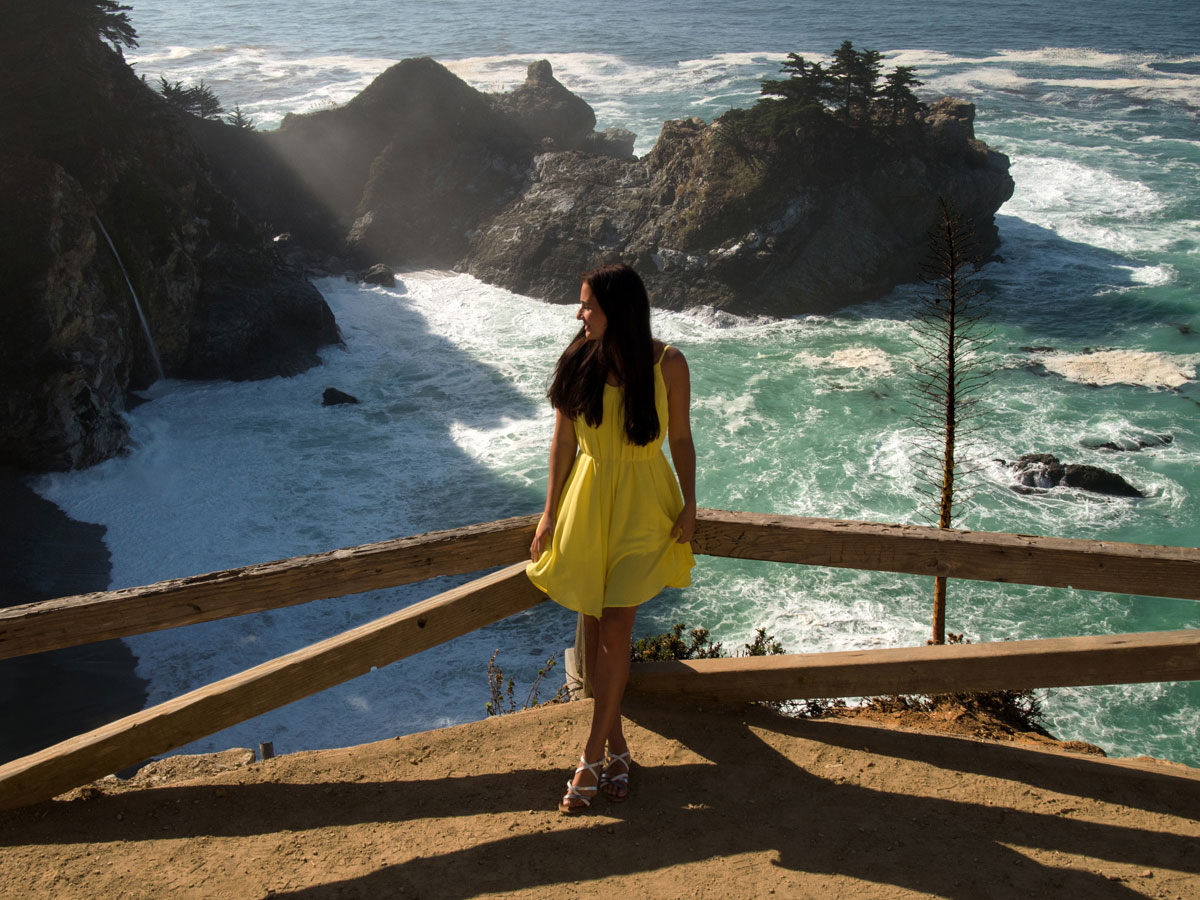 Santa Barbara
Santa Barbara is another cute little town with a lot of spanish looking buildings and a nice beach with a very short pier. Worth a quick stop!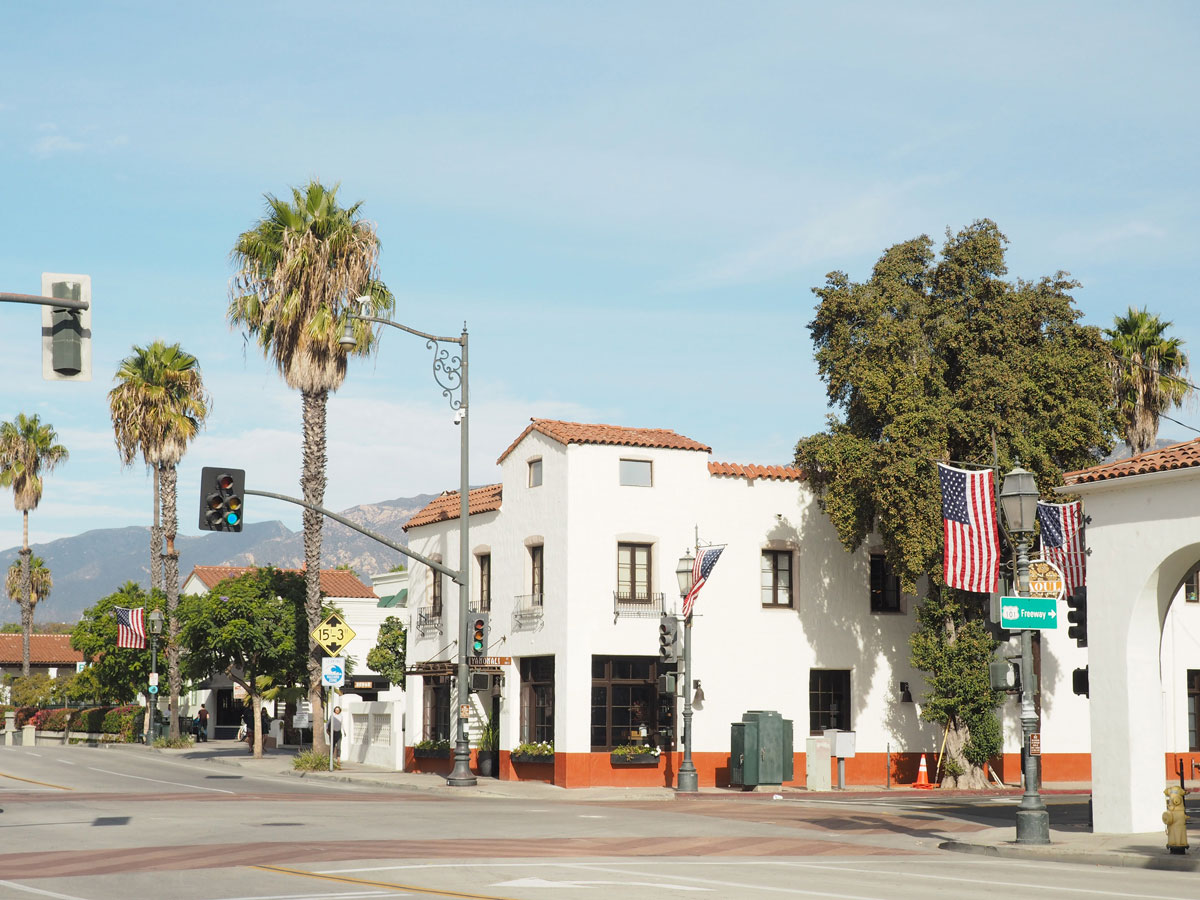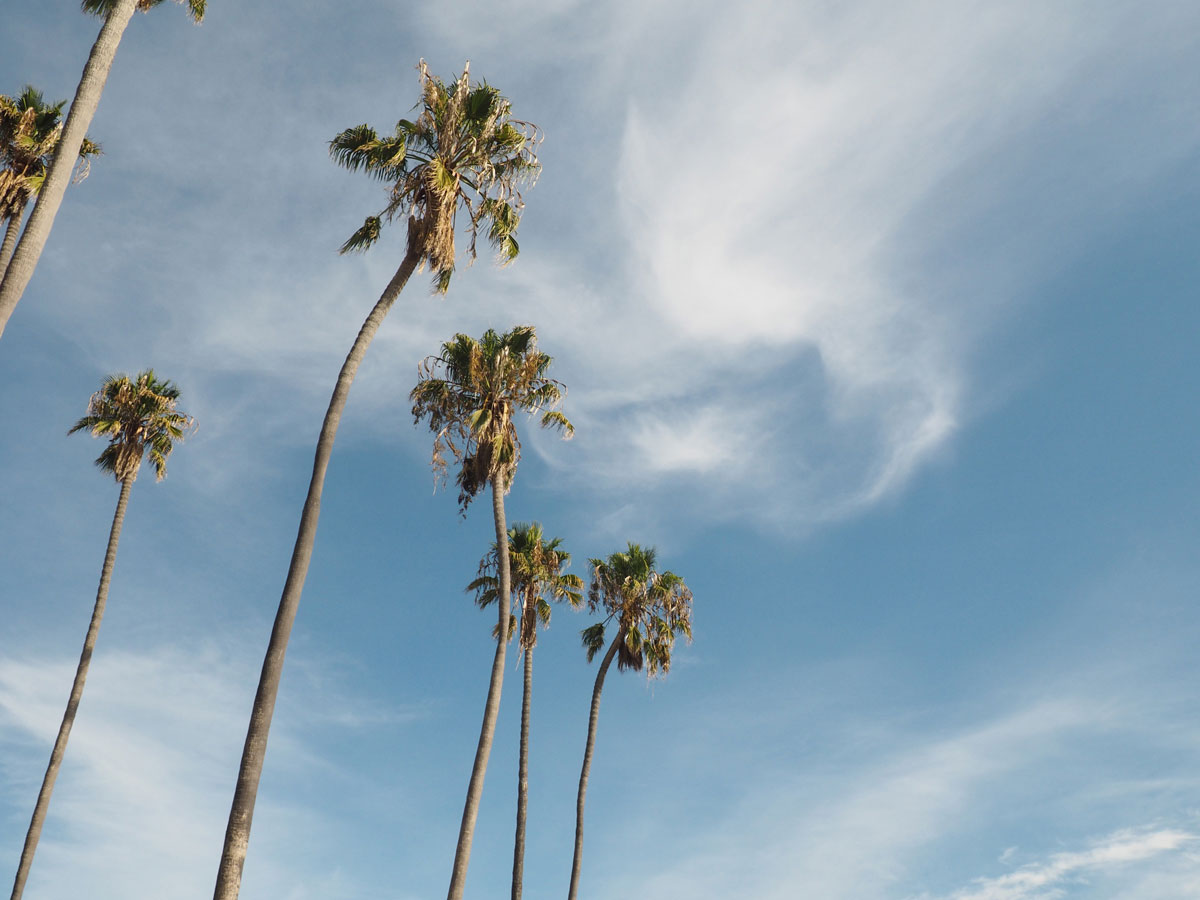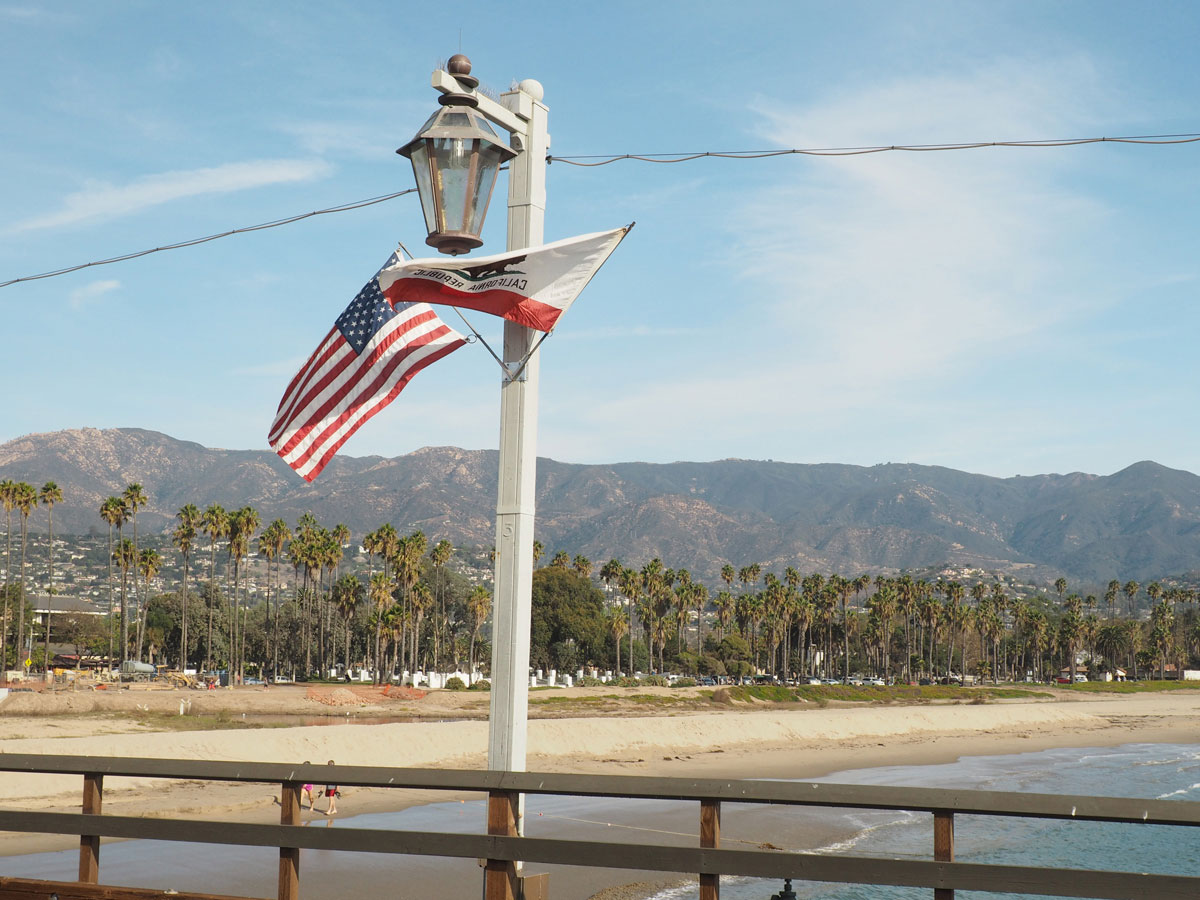 Not on Highway 1, but worth it: Solvang
Somewhere in the mountains there's a small town built by danish people called Solvang. Danish Pastries, danish looking houses, you'll find everything there. Even some german stuff such as Dirndl and Lederhosn.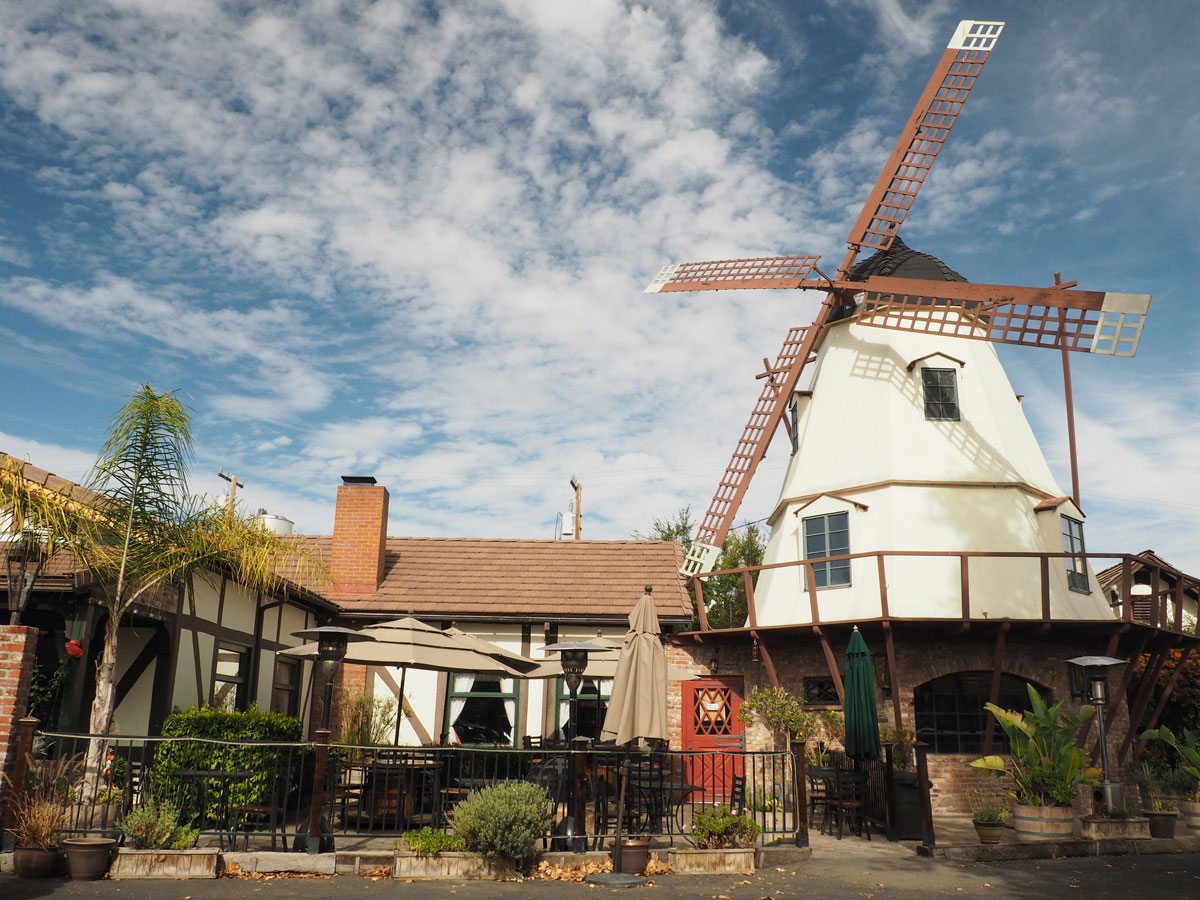 Malibu
After passing Oxnard, a town not far from Los Angeles, Highway 1 is officially called Pacific Coast Highway. You're driving next to the sea most of the time, passing all the beaches in Malibu, also my favorite one – El Matador Beach (read more about it here).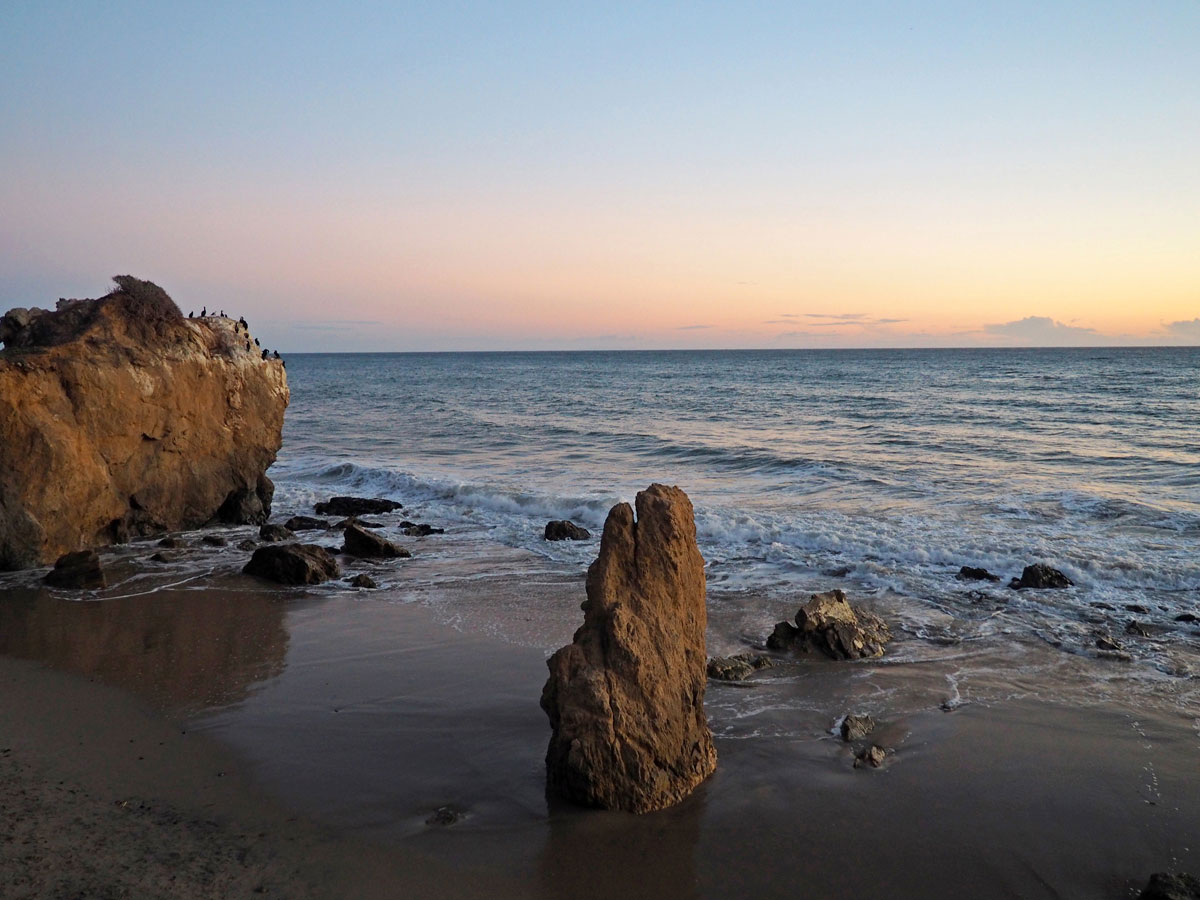 Santa Monica, Venice Beach, Manhattan Beach
After Malibu you've finally reached Los Angeles and you're going to pass Santa Monica, Venice Beach, Hermosa Beach and many others. I've been writing a lot about Los Angeles, make sure to get some information at my other blogposts.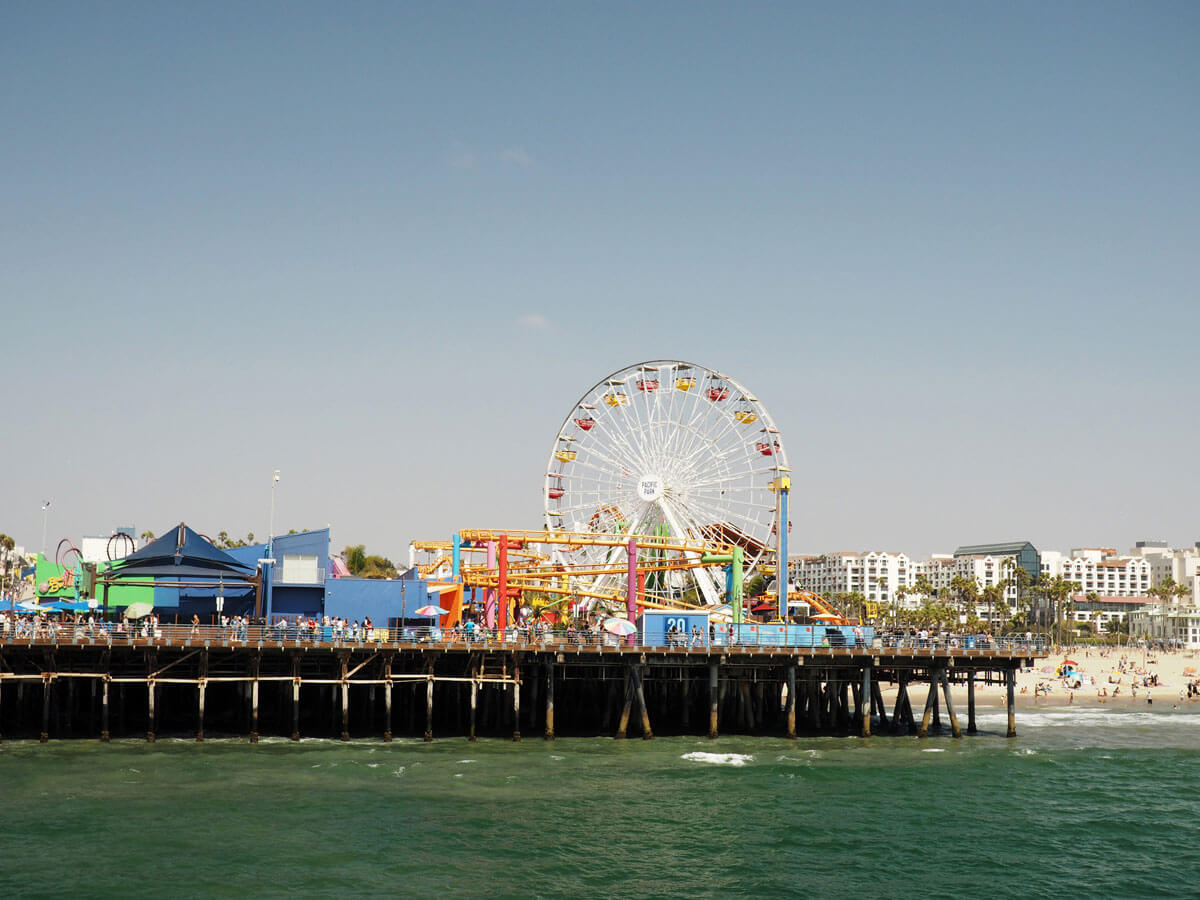 San Diego
Last but not least – The official end of Highway 1 is San Diego. If you have time, make sure you're stopping there for at least a day or two, because San Diego ist one of the most beautiful cities in California. Read more about it here and here.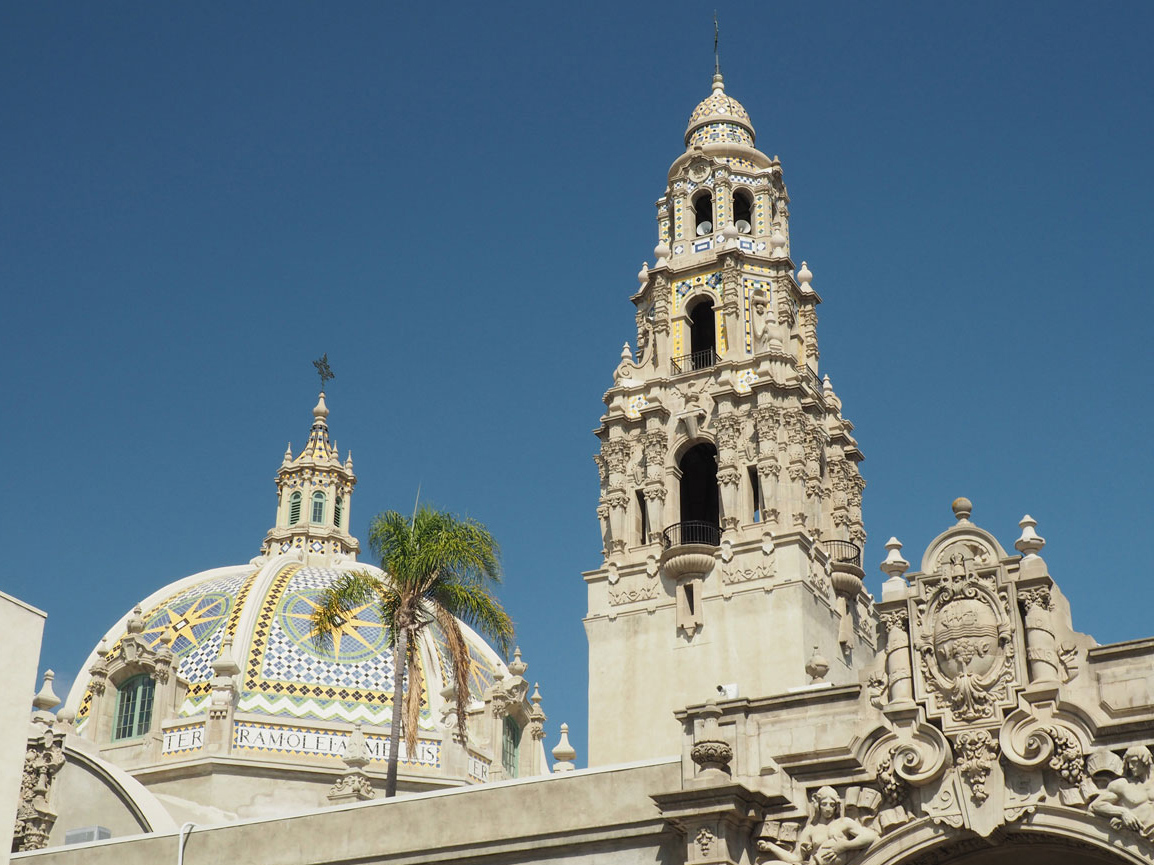 Merken