If you've ever been to Los Angeles and were searching for the Hollywood Sign, you might have noticed that it is difficult to get a good glimpse on it.
If you are feeling like getting a nice view on the Hollywood Sign, you will have to work for it – by hiking there. If you don't need to see the Hollywood Sign, i can still tell you that the hike is moderate, fun and you have a fantastic view on Los Angeles.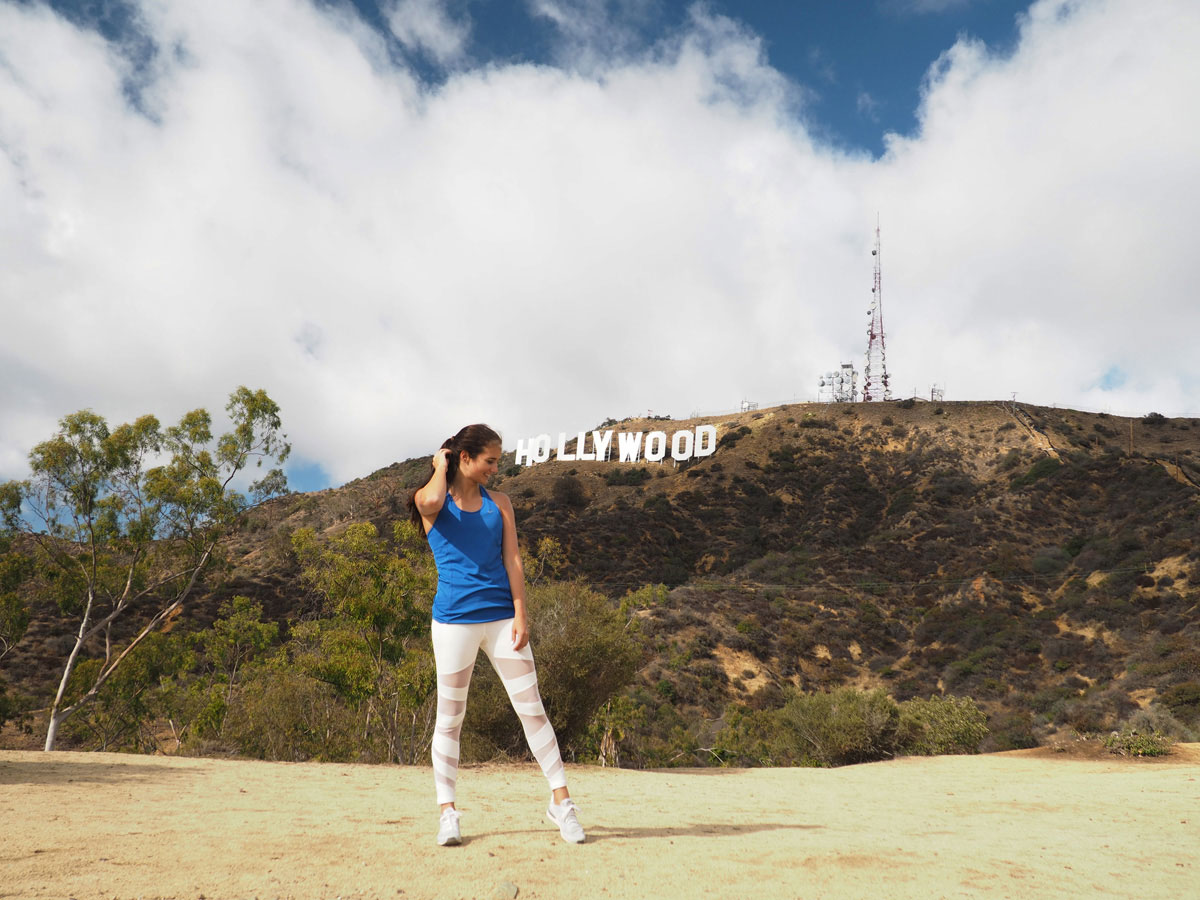 Parking at the Hollywood Sign Hike – Beachwood Drive
Parking at the starting point of the hike is not that easy to be honest. I would recommend going to the Beachwood Drive and searching for parking there. In case you see signs that are telling you that there won't be parking afterwards, I can tell you that those signs are right – there is no parking afterwards. As there are a lot of parking spots only for residents on the weekend, you might need some time, finding one. Just make sure you're standing somewhere where it's allowed, because you don't want to get a ticket, neither do you want to be towed away.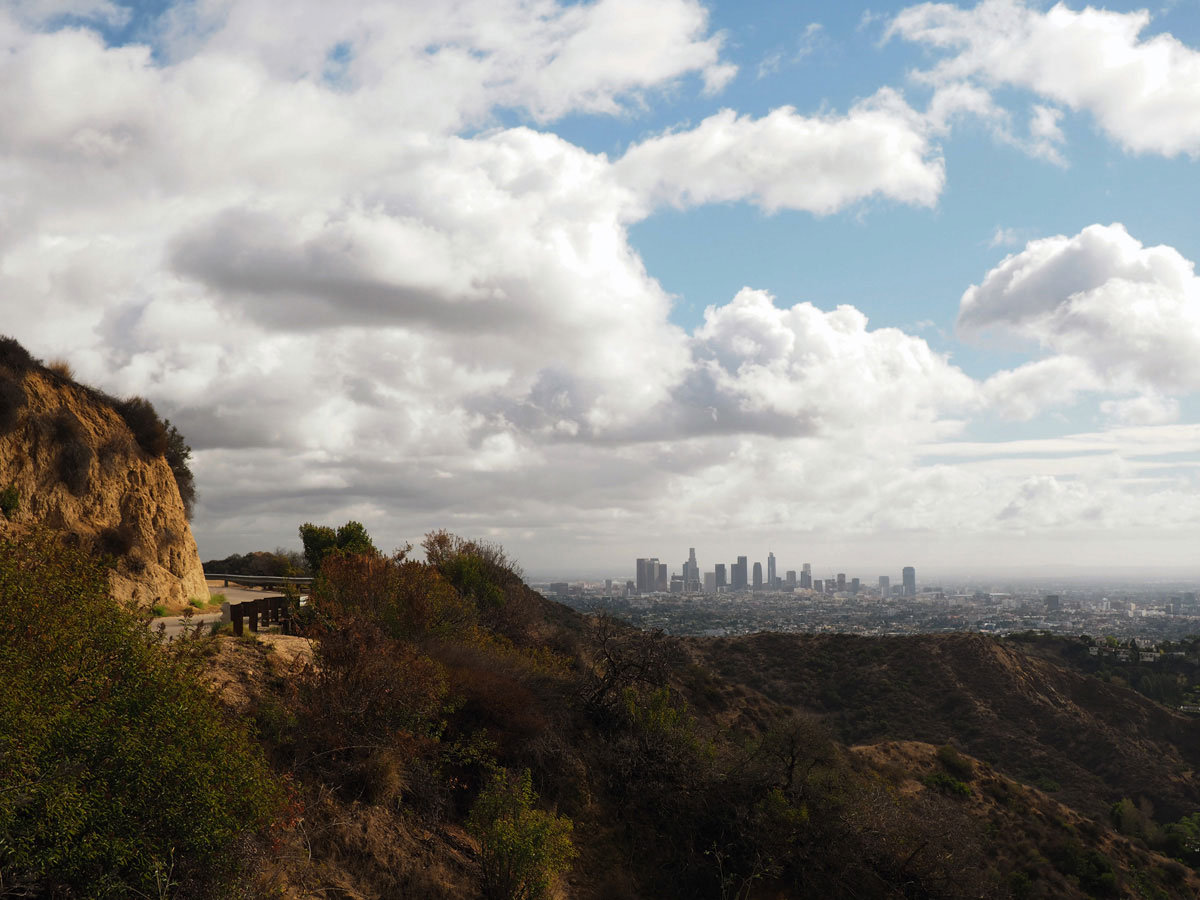 The trail to the Hollywood Sign – Starting at Beachwood Drive
Starting at Beachwood drive, which is a residential street, you will just walk along this street for some minutes. On the way you will find a shop on the left handside – make sure to buy water there, because that's the last stop to get anything. After around 10 minutes you'll find yourself facing a fence which looks like it's closed. Just go through the door on the left handside, this one is opened for passengers. After some meters there will be a crossing, you will have to turn right here. This part was the steepest part of the hike, from there on, you will go walking on an easy way up to the Hollywood Sign. After another 15 minutes (maybe) you will find yourself on a crossing again. If you turn left, you will end up at the bottom of the Hollywood Sign, if you turn right, you will end up at the top. You don't have to choose one, you can also do both (highly recommended if you have time!), because you will be coming down the same way as going up anyway.
Duration: Depending on where you're finding your parking it will take around one hour to get up. I usually calculate around 2 1/2 – 3 hours, specially because i don't want to hurry when taking pictures.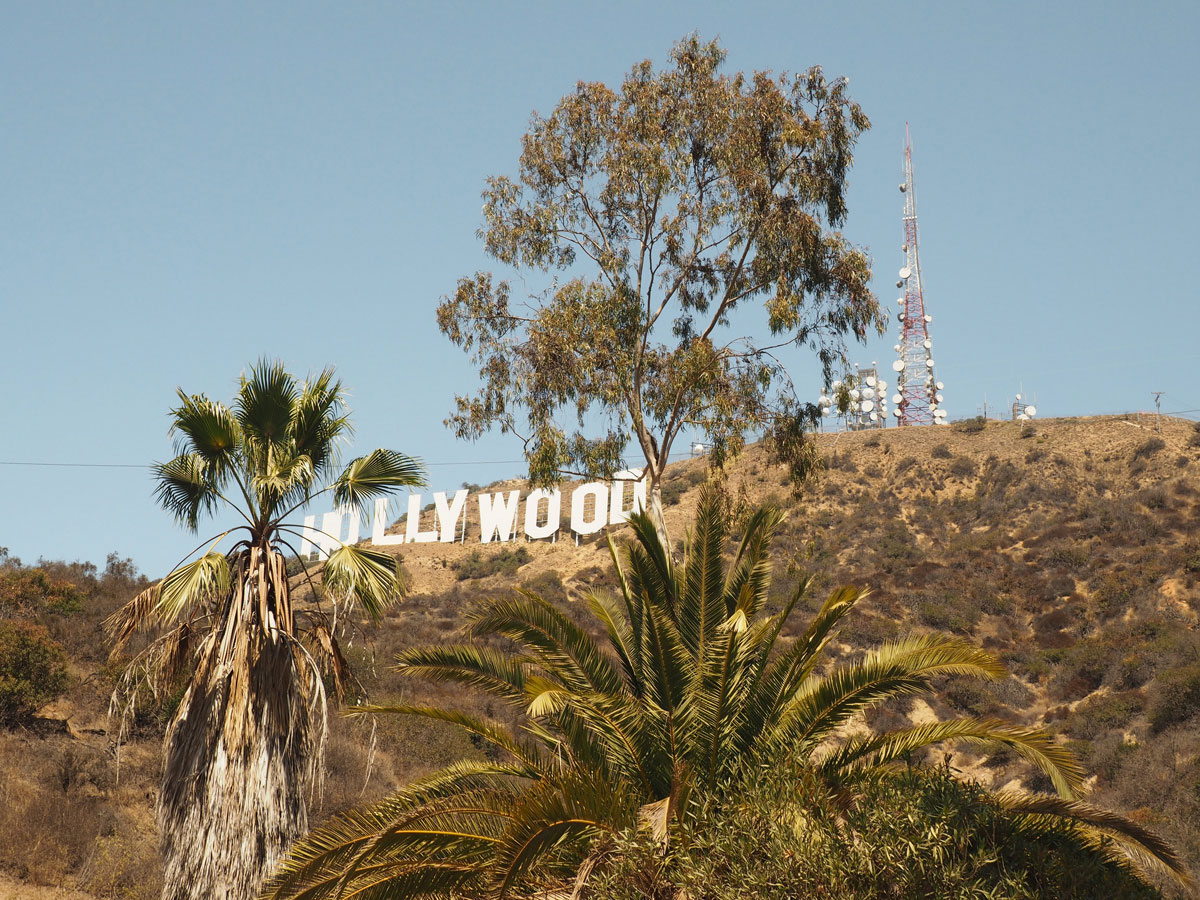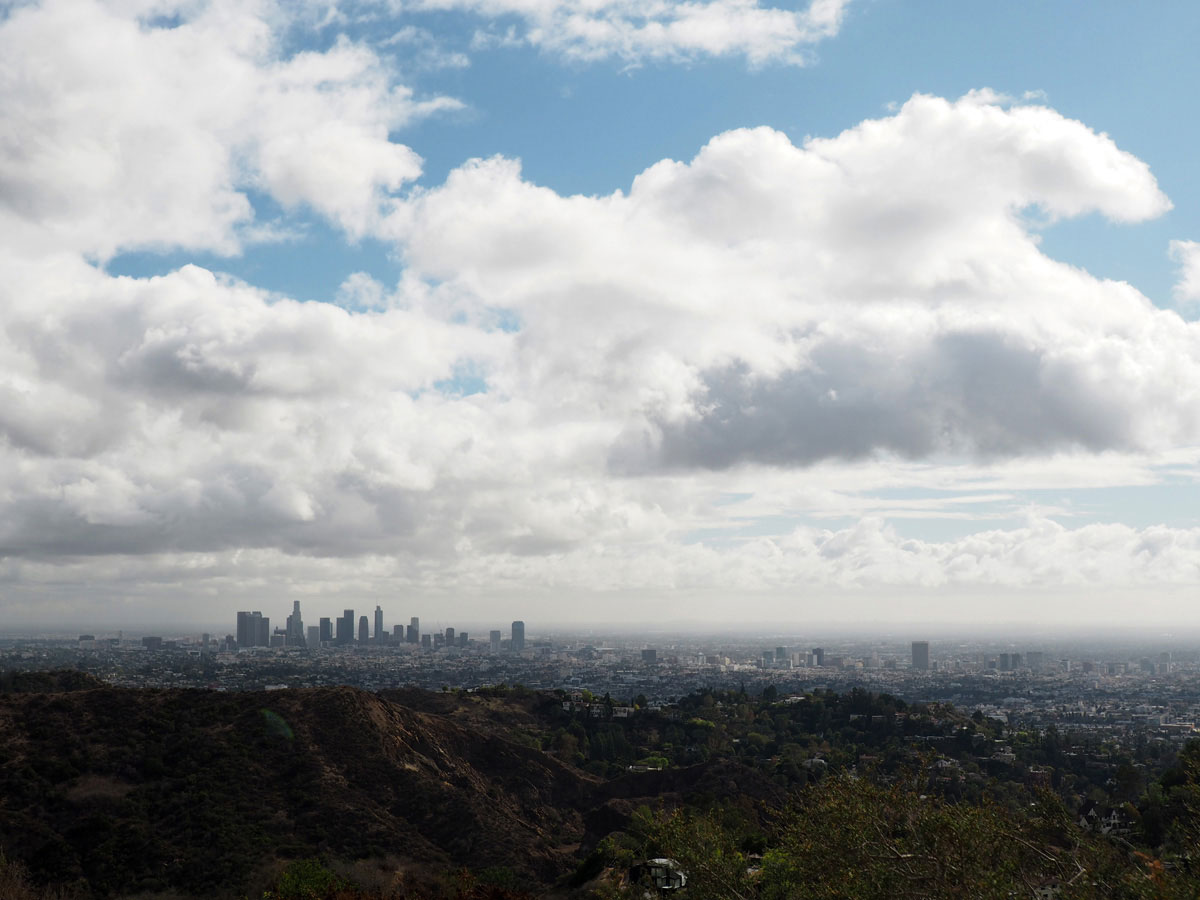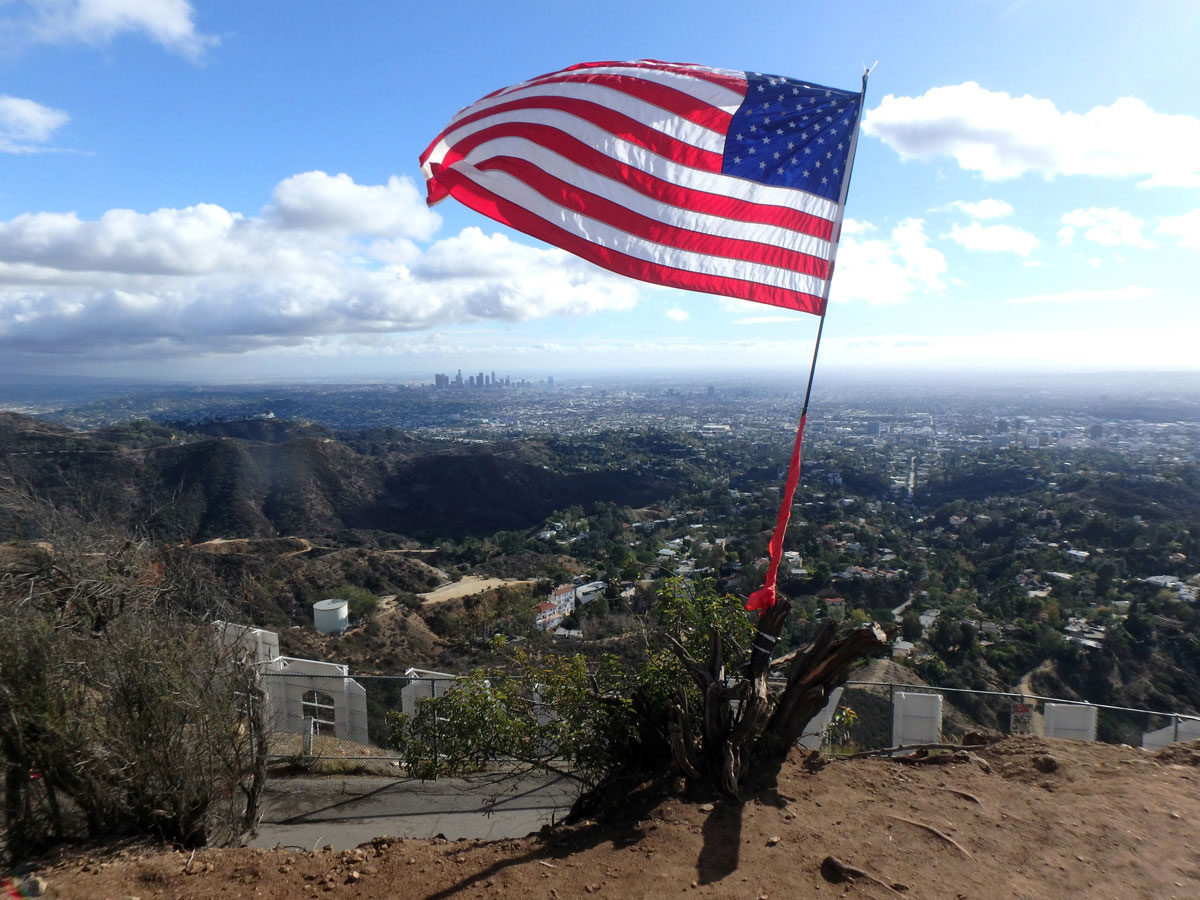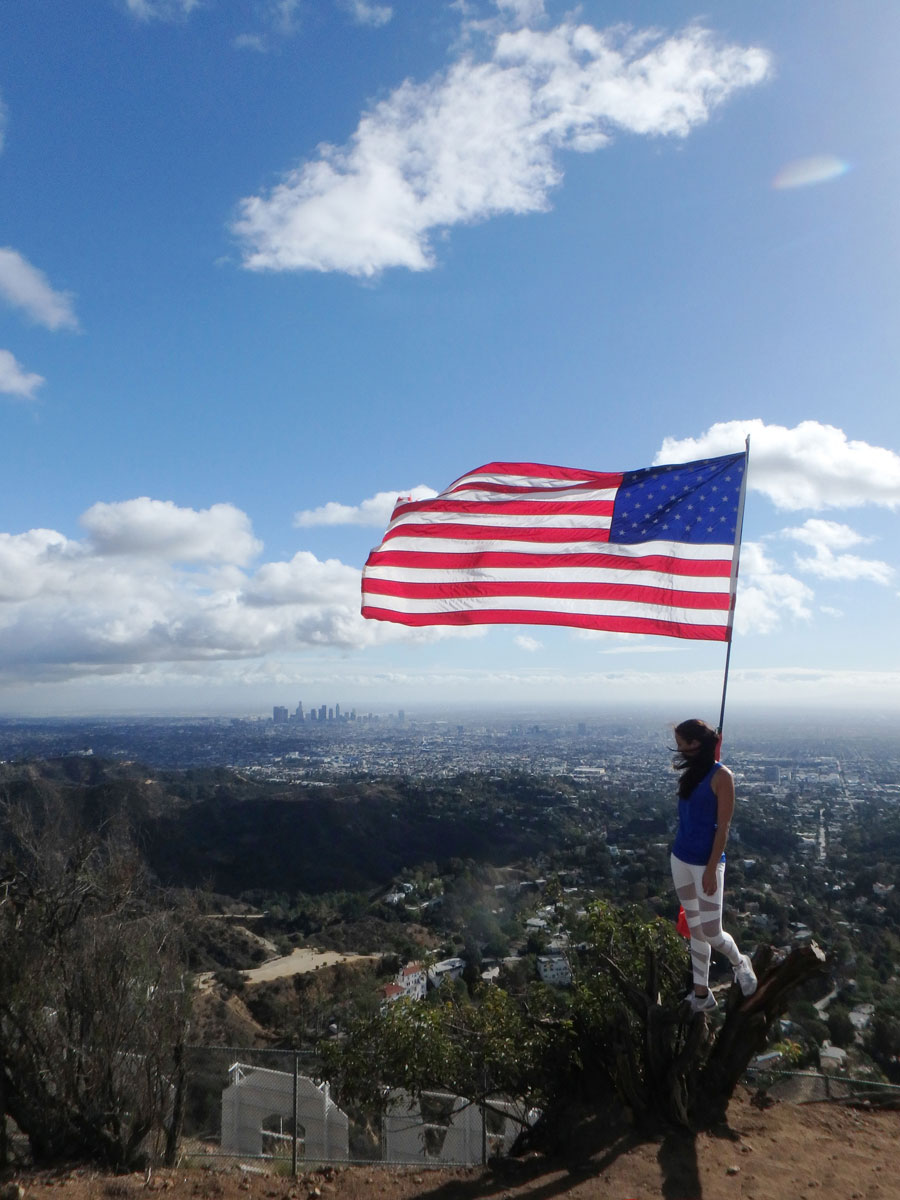 Alternatives to Beachwood Drive Trail
There are other starting points to walk up to the Hollywood Sign, such as Griffith Observatory. The Griffith Observatory hike takes longer, so you have to bring a lot of time and some food, but it's a really easy walk on a flat terrain all the time. Plus you can first visit the Griffith Observatory and start from there. Just keep in mind that it takes around 2 hours one direction. To be honest, I don't know about the other 2 trails that I have heard of as I have never been doing them.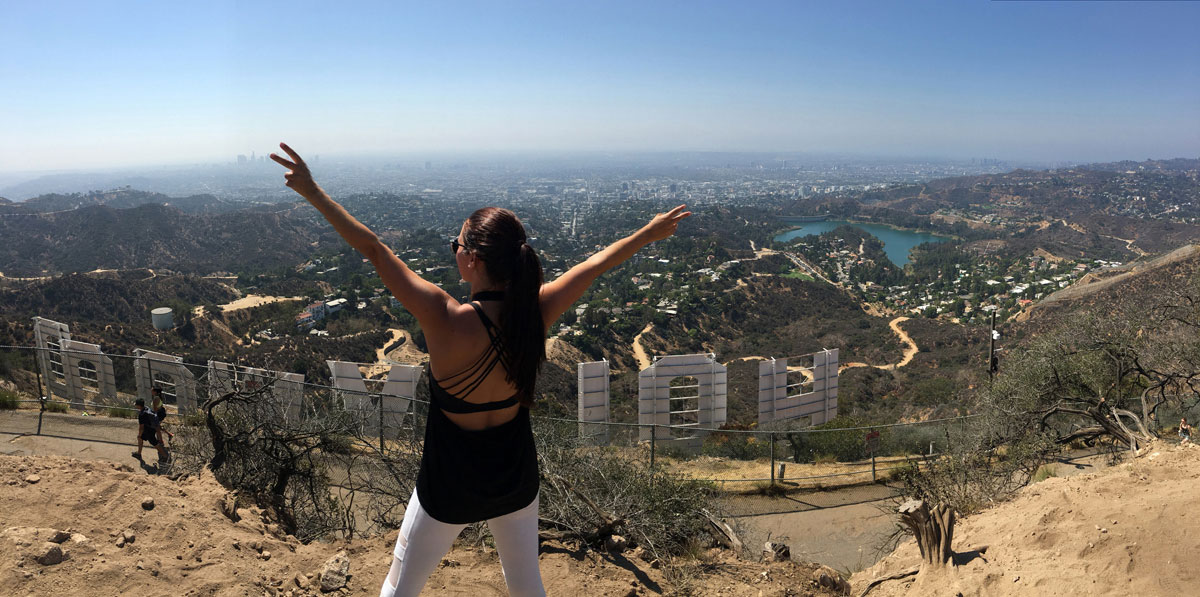 Merken
Merken