Many years ago some filmmakers discovered the Monument Valley as a background for several western movies. A lot of years before the filmmakers finding out about the beauty of Monument Valley, the Indian culture called this place home. And due to them having their reservation area around Monument Valley, the Navajo Indians are still living there, some in the traditional ways. I liked finding out about their culture and the fact that the Ma'saani (grandmum) is the head of the family was pretty amusing for me (I guess my grandmother would love that :P).
Monument Valley is located on the border of Utah and Arizona. I have been there for the first time now and I really liked it. It's one of those places, you've seen several times before (in the movies), but in nature it's even more pretty, although you might not stroll over the guy on the horse.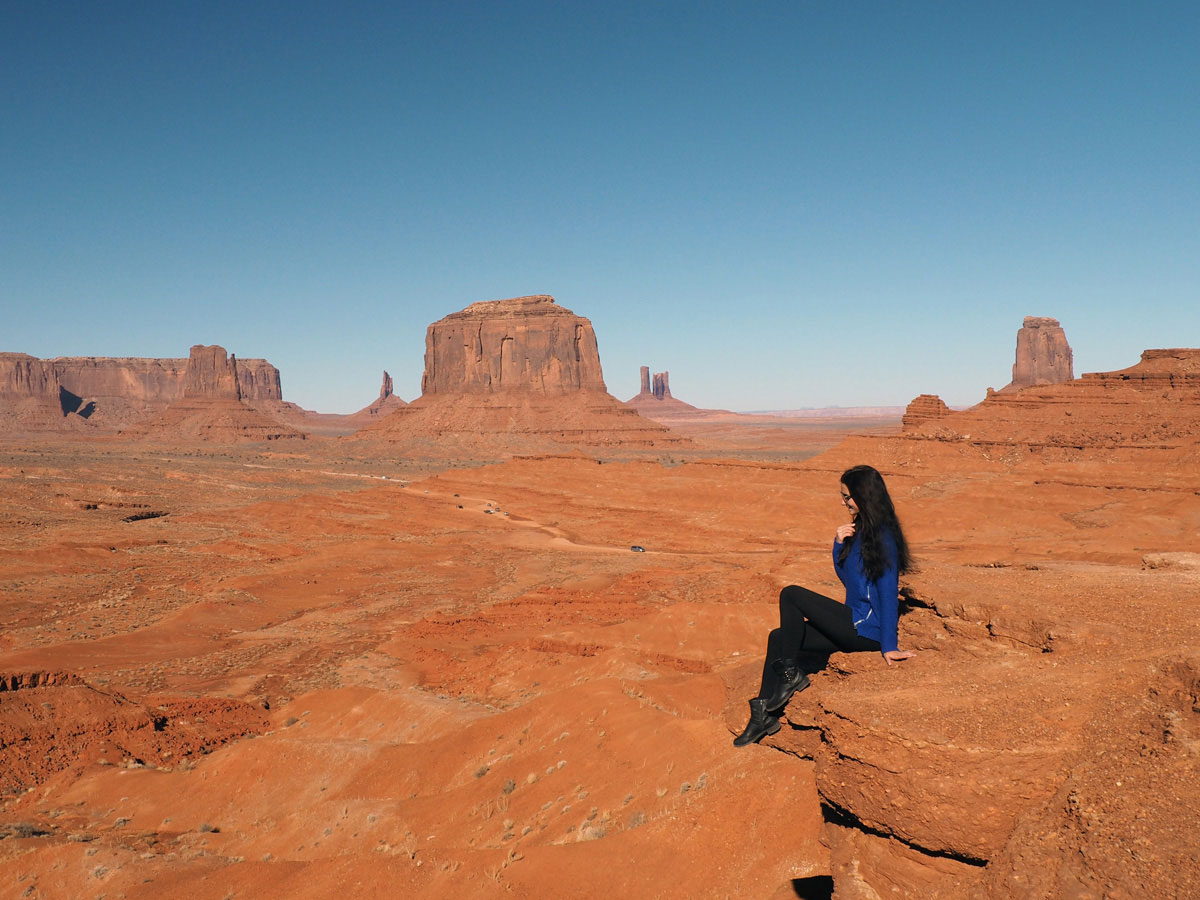 Going there & Going around
The Monument Valley is pretty far from everything. We were coming from the Grand Canyon, driving up there, which is north-east direction, before we were making our way to Page and Lake Powell, which is west of the Monument Valley and slightly south of it.
If you don't want to only go there to take the typical tourist picture, but you also want to go through the valley, you have to go on a very bumpy dirt road. If you're not sure about your driving skills, scared of getting a flat tire, or going there with your supernice sportscar, you might think about going on a guided tour with the Navajo Indians. We have been driving on this crazy road, returning to the visitor center pretty happy about our still working tires, specially because we wouldn't even have had a spare wheel in the car. I can also totally recommend the visitor center, where you can learn a lot about the native american culture, which I have not known before.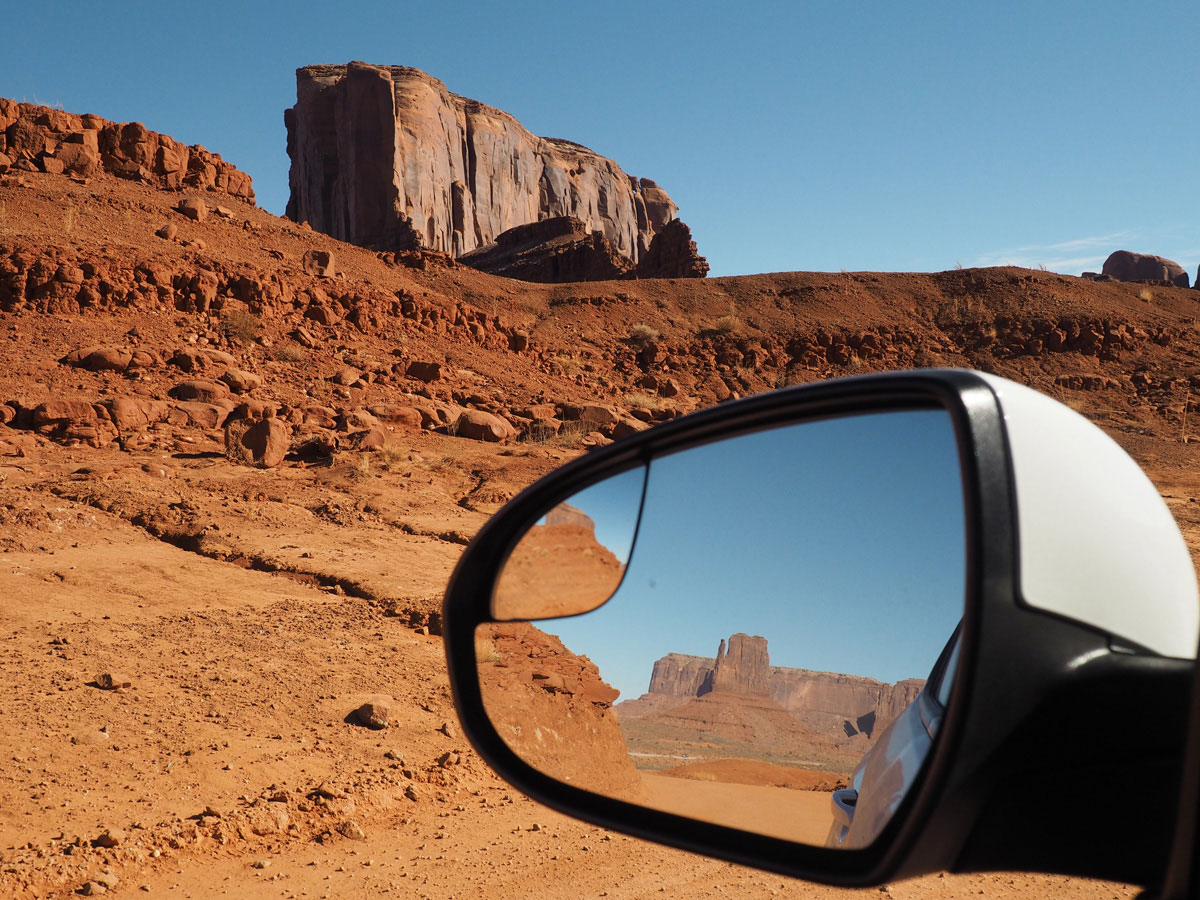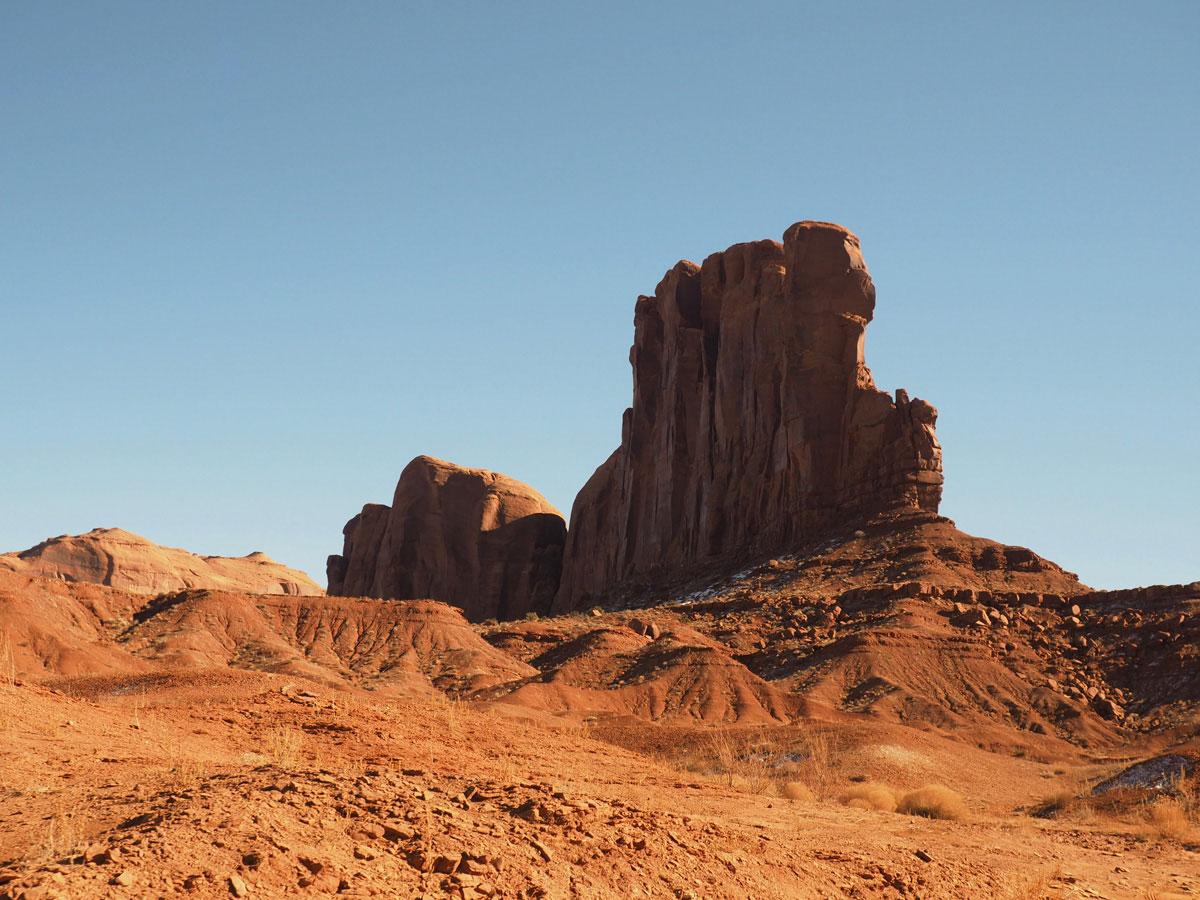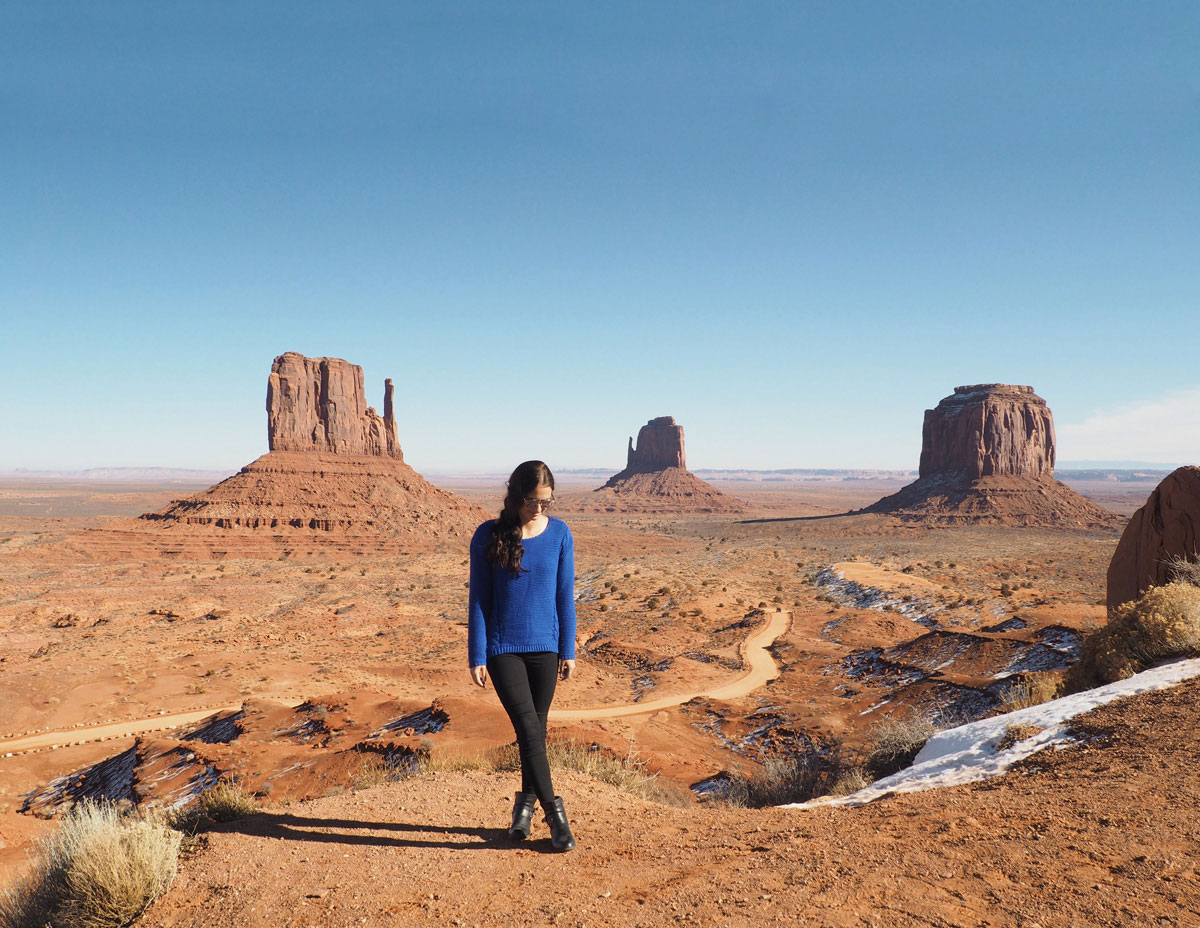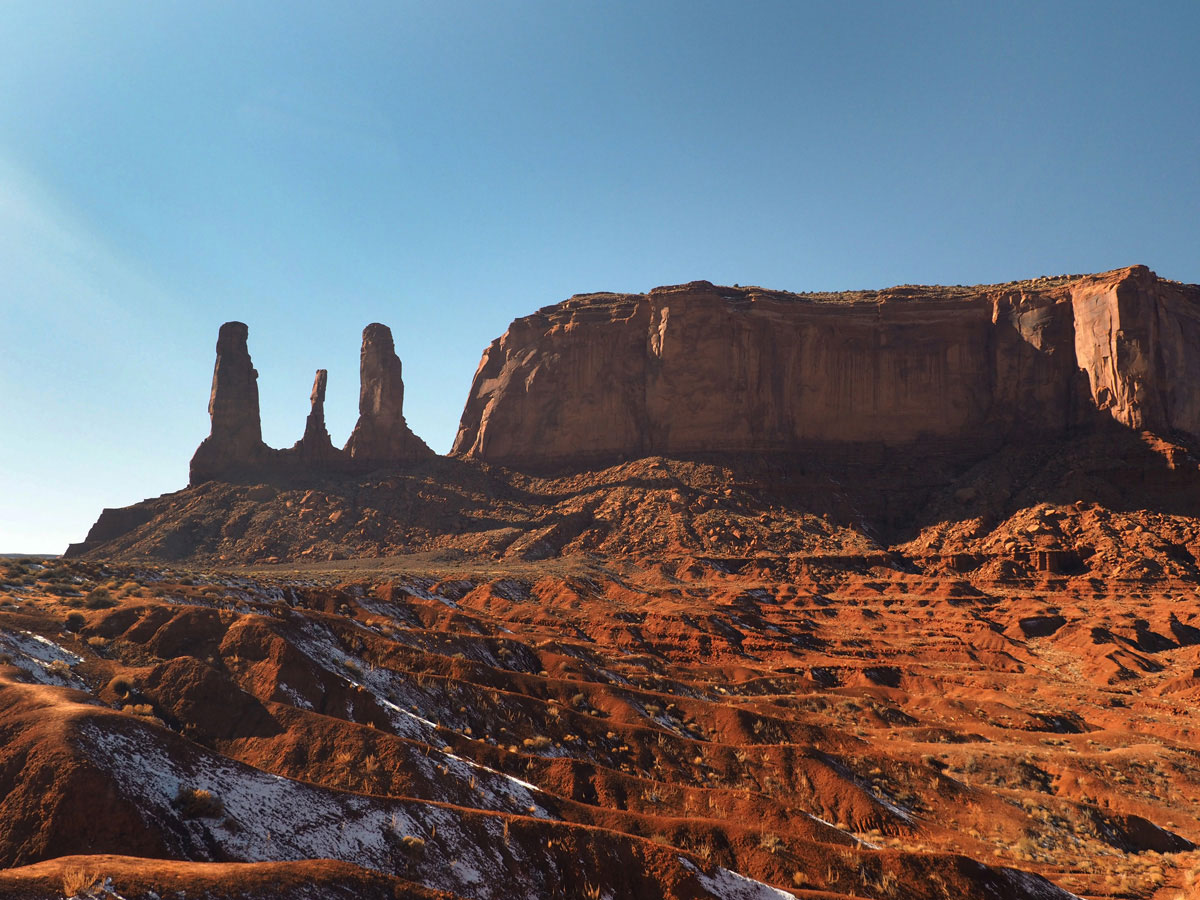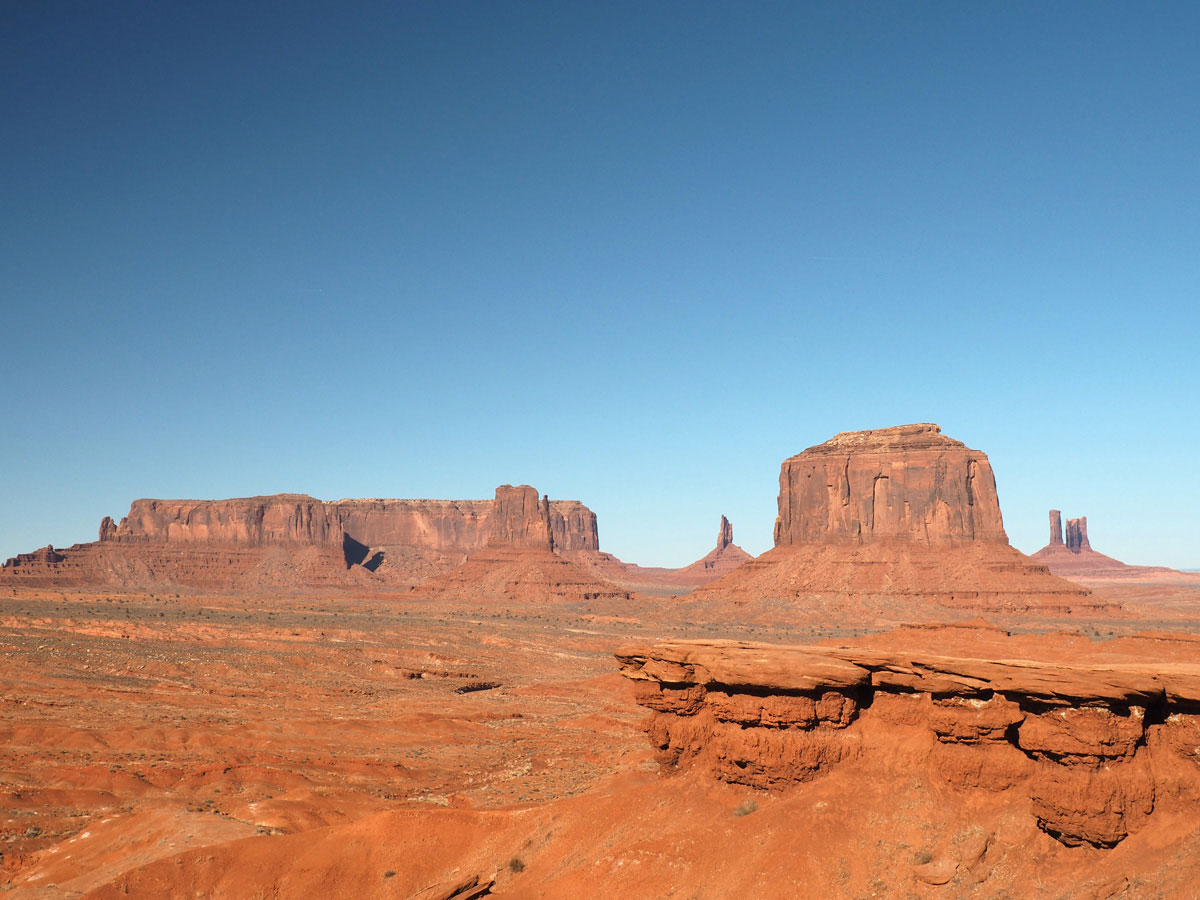 Merken