Downtown LA is an area in Los Angeles where tourists probably would not go if they're having limited time. Compared to other areas in LA (Beaches, Hollywood) Downtown LA is not that spectacular, but still, there are quite a few pretty cool things to see.
Office Buildings, City Hall and the view from the top
If you are expecting a lot of skyscrapers in LA, as it is in New York or Downtown San Francisco, you might be disappointed. There are only a few taller office buildings, which you cannot even call skyscrapers. Therefore the view from one of the towers is not that interesting as in other bigger cities. If you still want to go on one of the towers, there is the Oue Skyspace, which is highly overpriced (seriously, 30 Dollar for a view of Downtown LA, come on?), but they're having a short and also overpriced slide on the outside of the building.
Alternatively if you're free during the week, you can go to the Los Angeles City Hall and from there the view is fantastic (plus it's for free).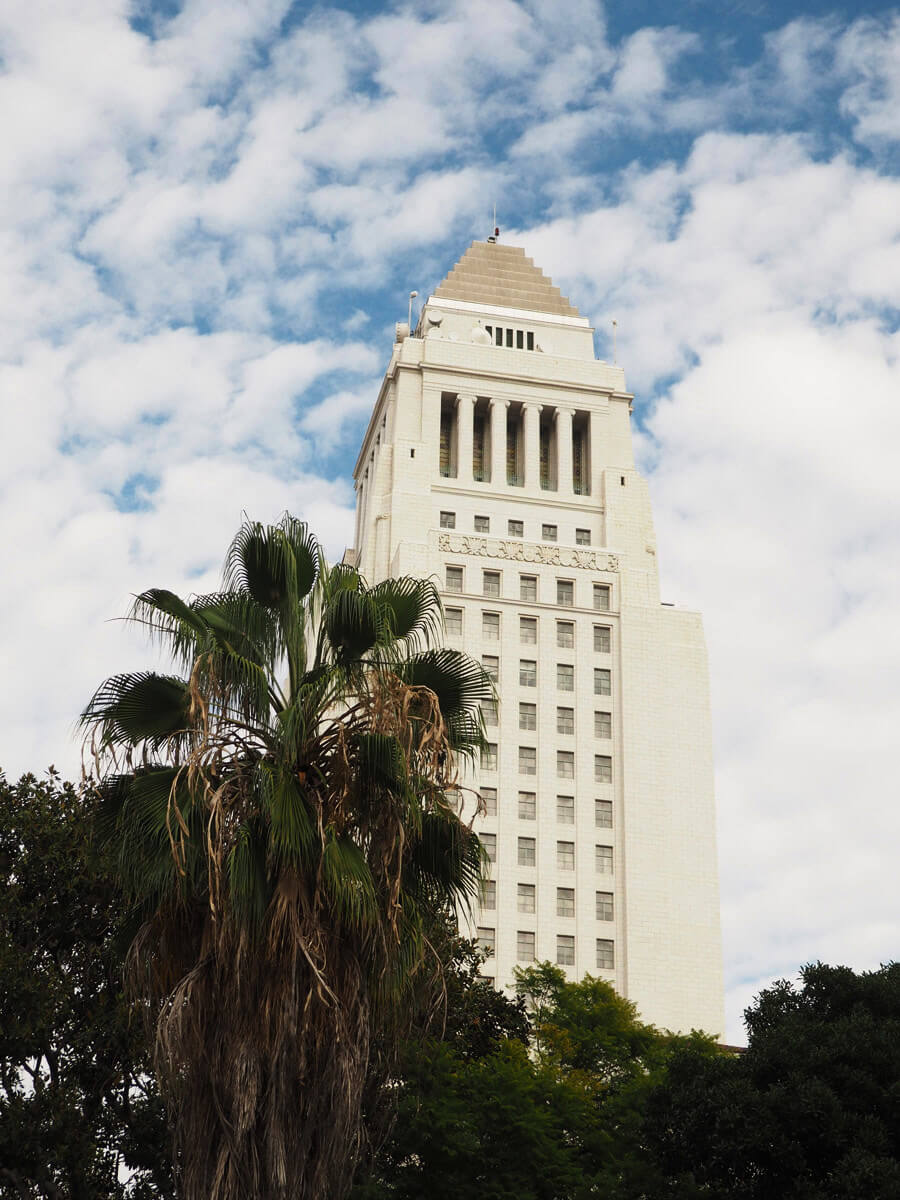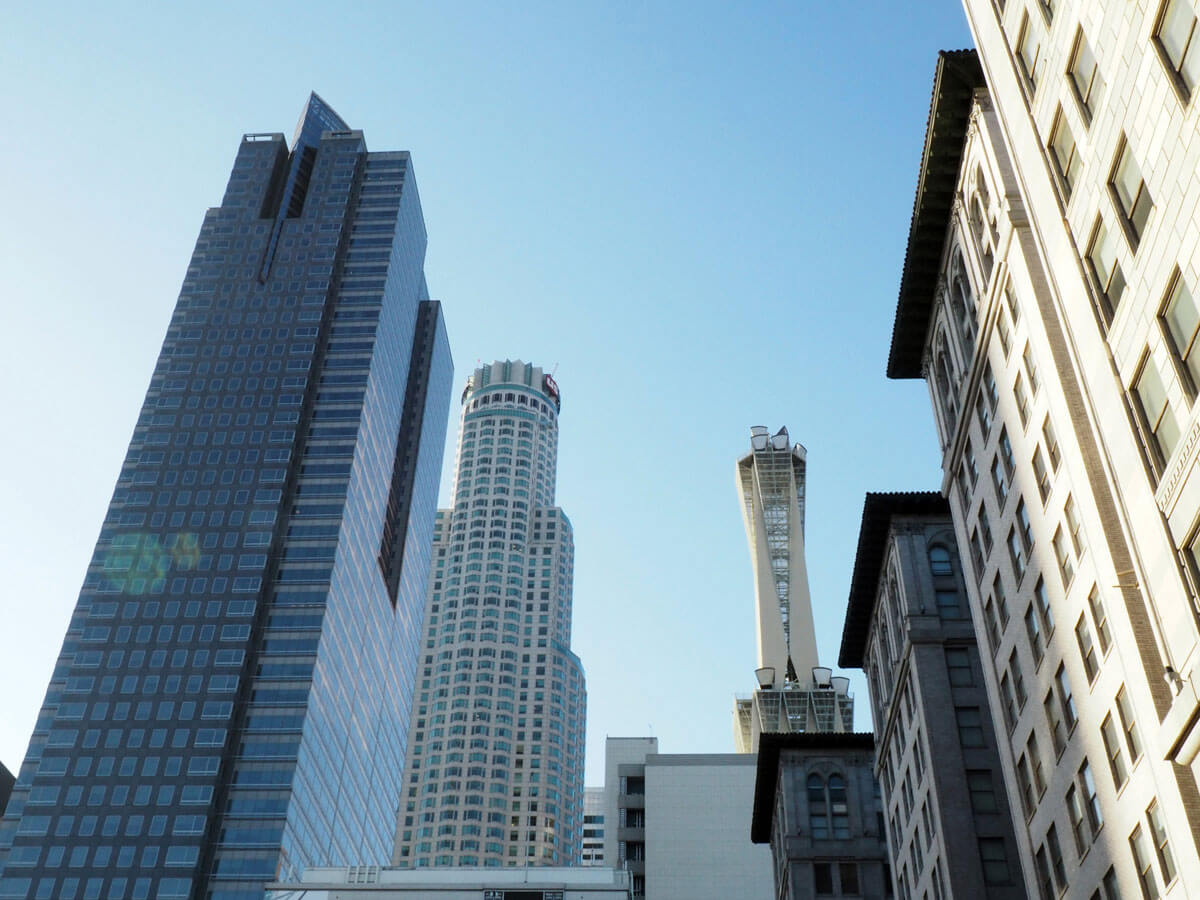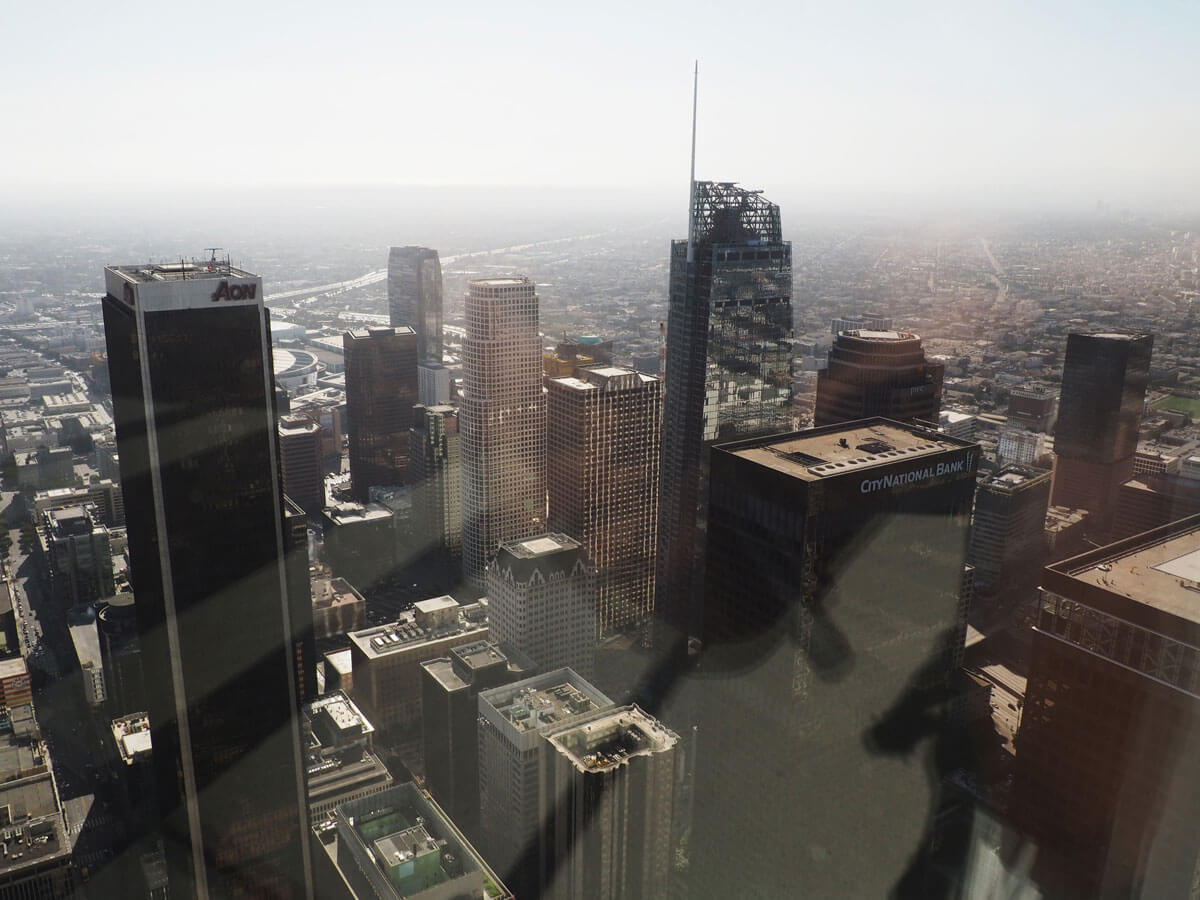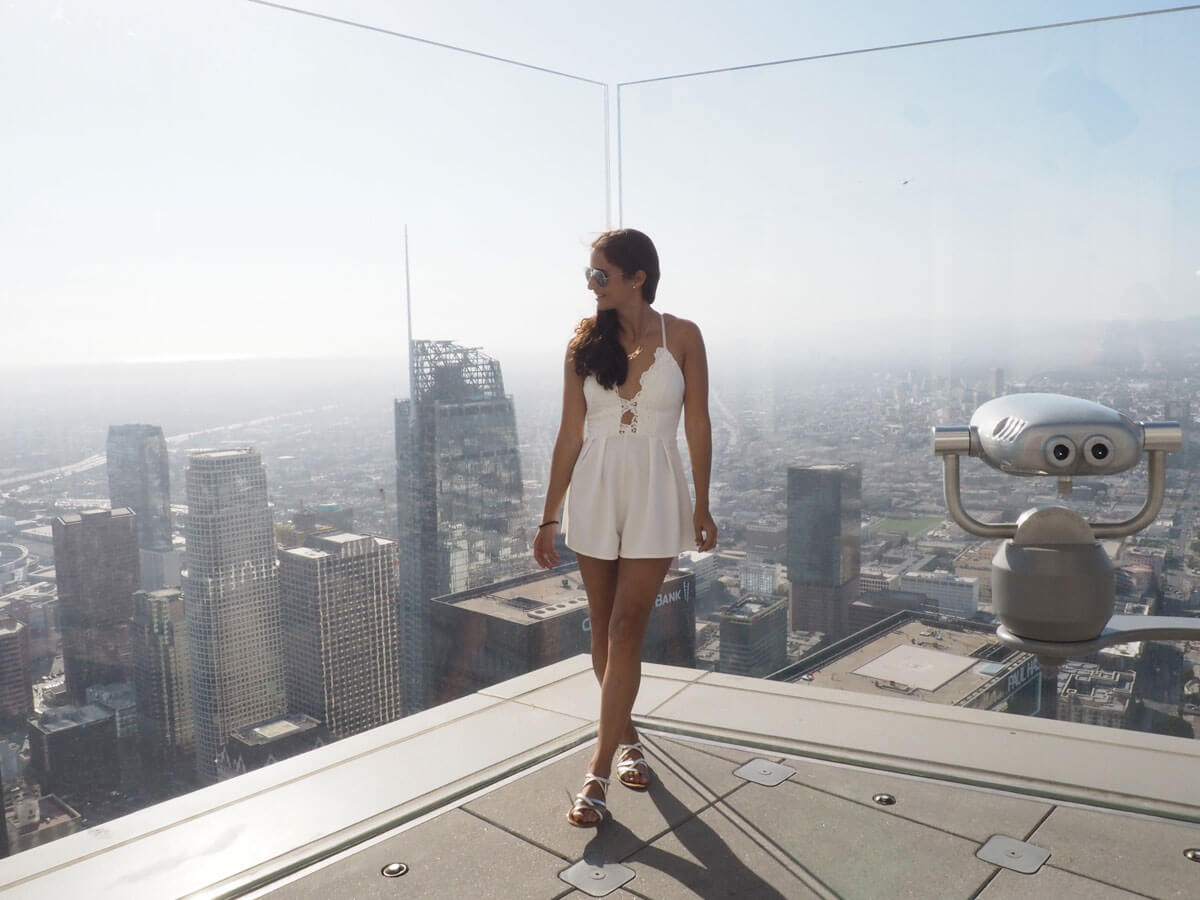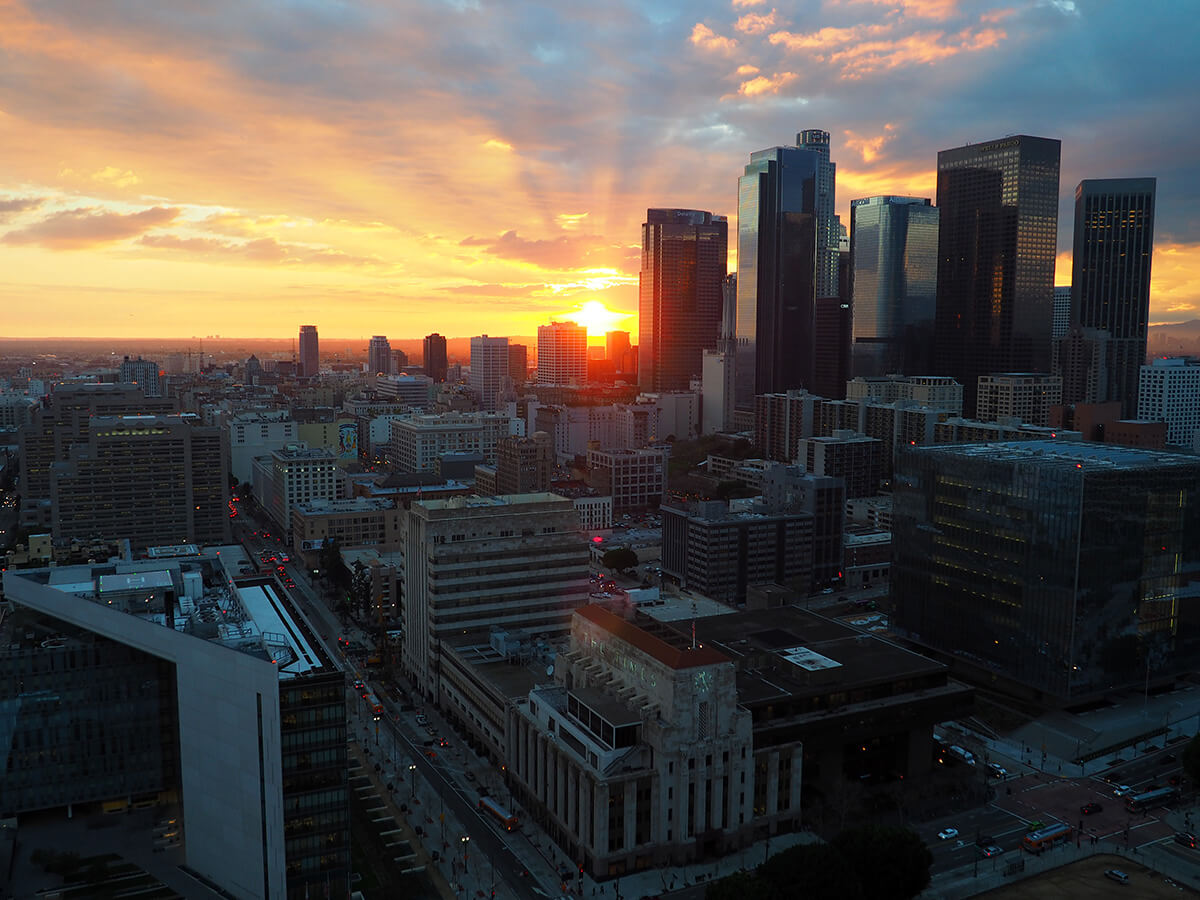 Grand Central Market & Angels Flight
If you feel like getting some international food, you can go to the Grand Central Market and get some mexican, indian, italian, spanish or whatever you feel like. Next to the Grand Central Market is a historical train – the Angels Flight.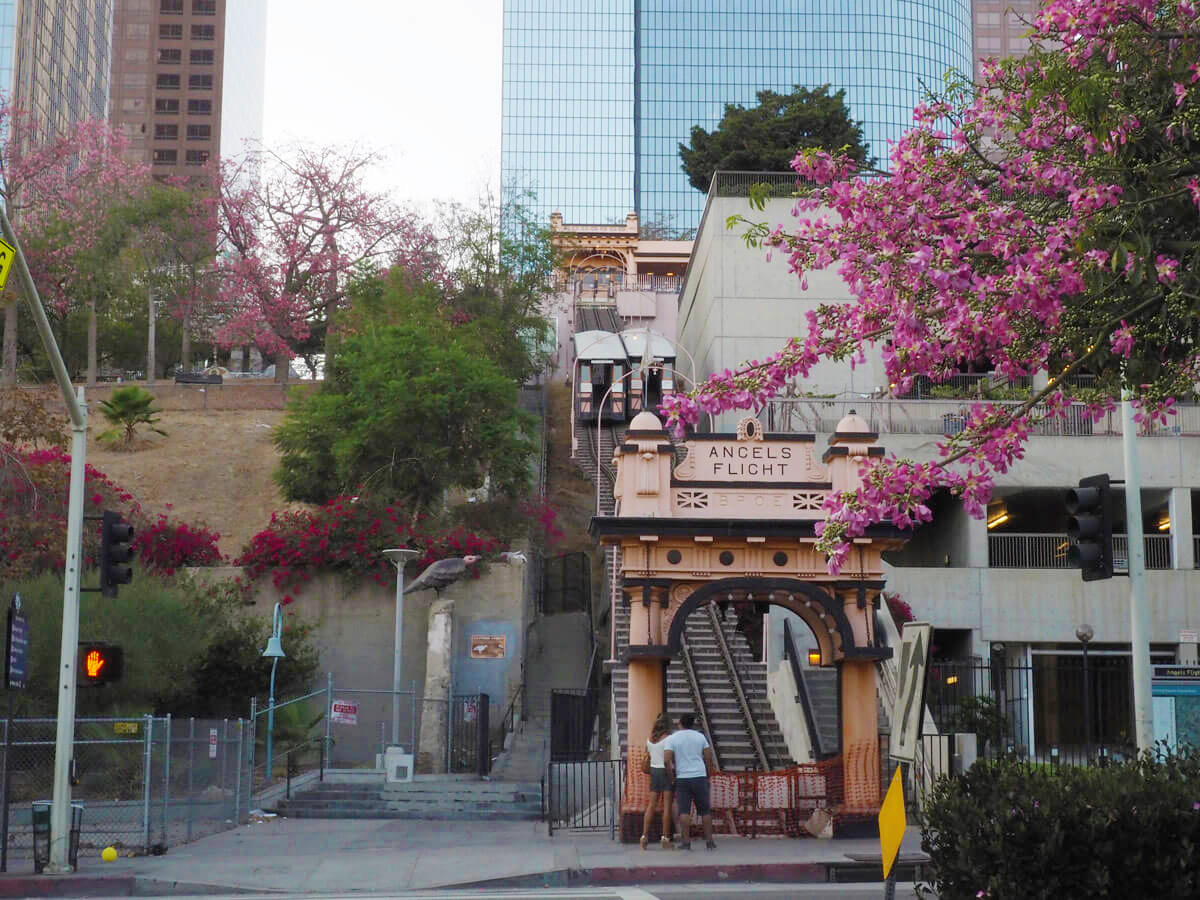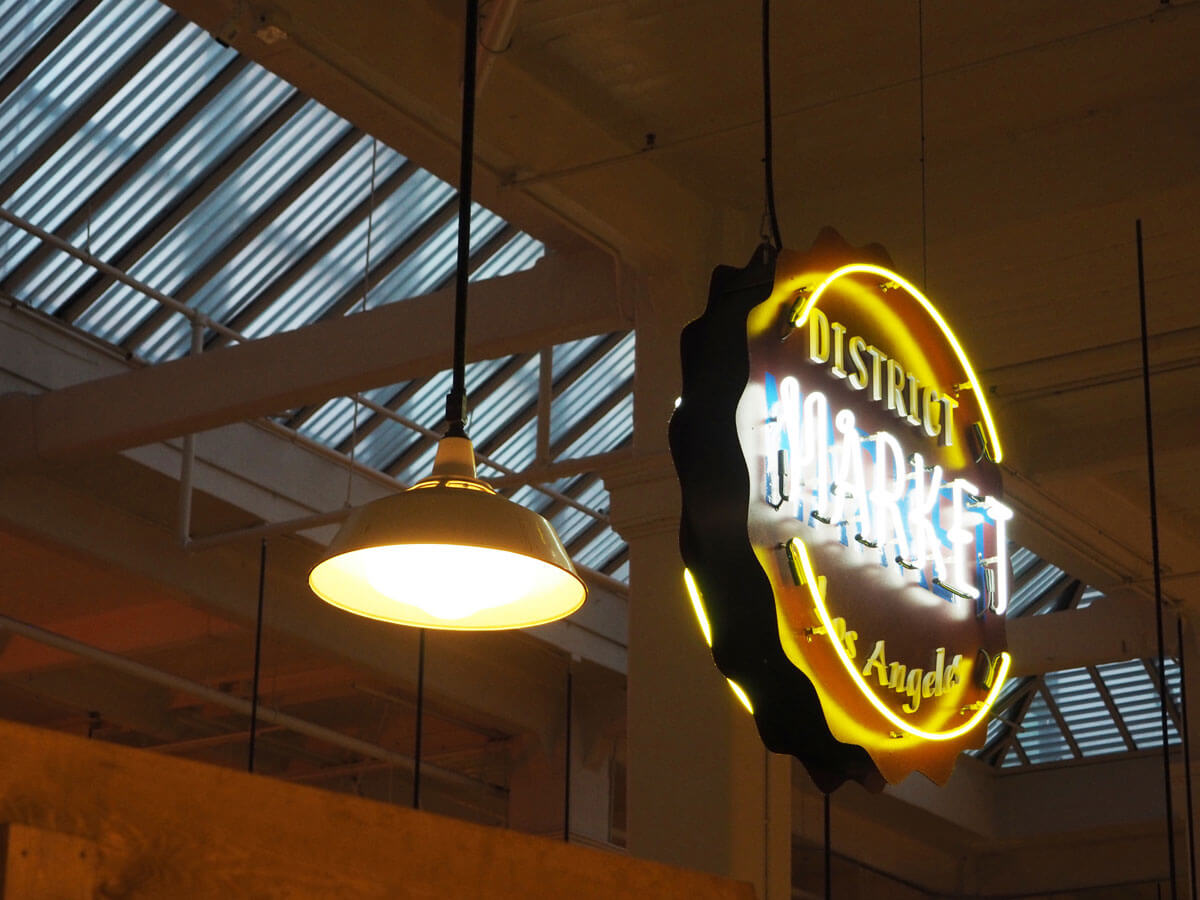 Walt Disney Concert Hall
The Walt Disney Concert Hall is one of the best architectural and scurril buildings that you can find in LA. I really like buildings like that, so this one was definitely on the list. If you're interested, you can also watch a concert there. The Walt Disney Concert Hall is home to the LA Philharmonic.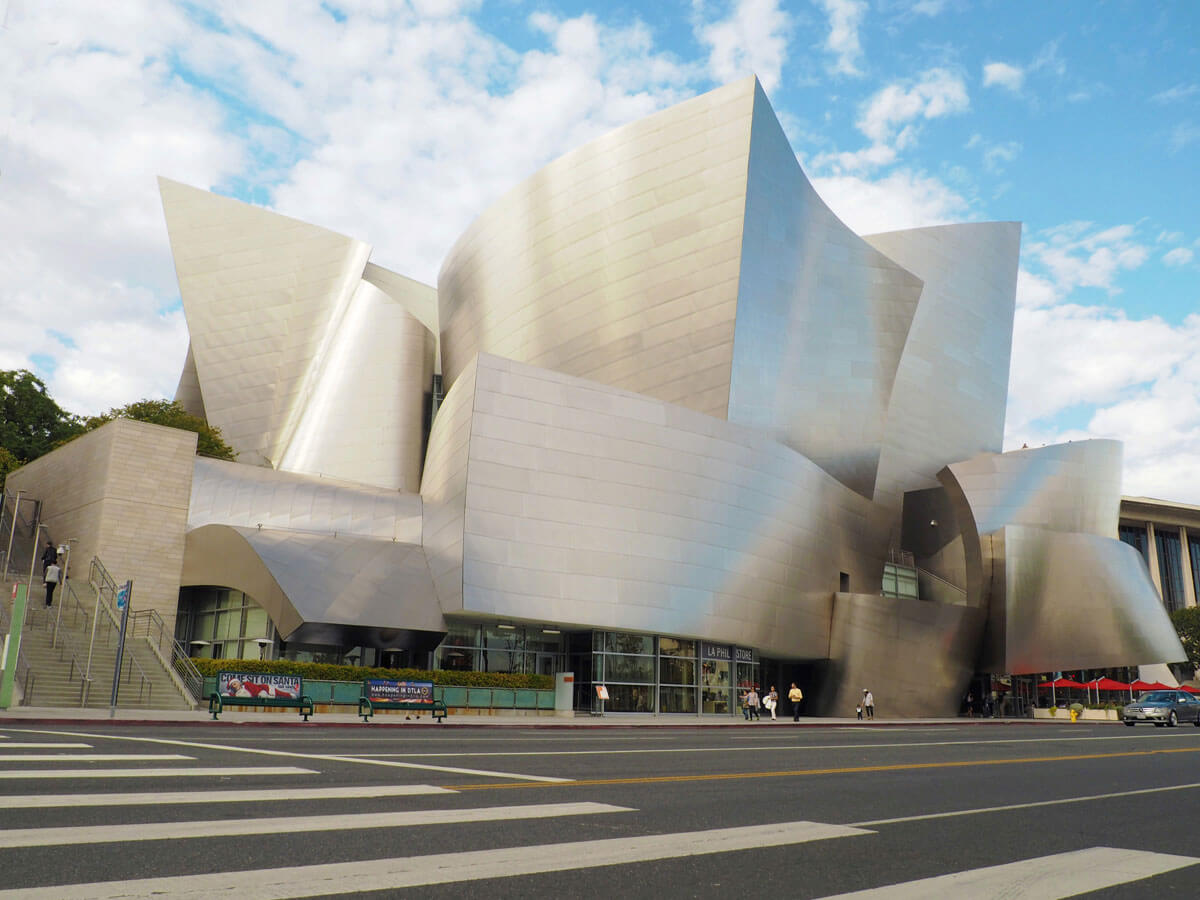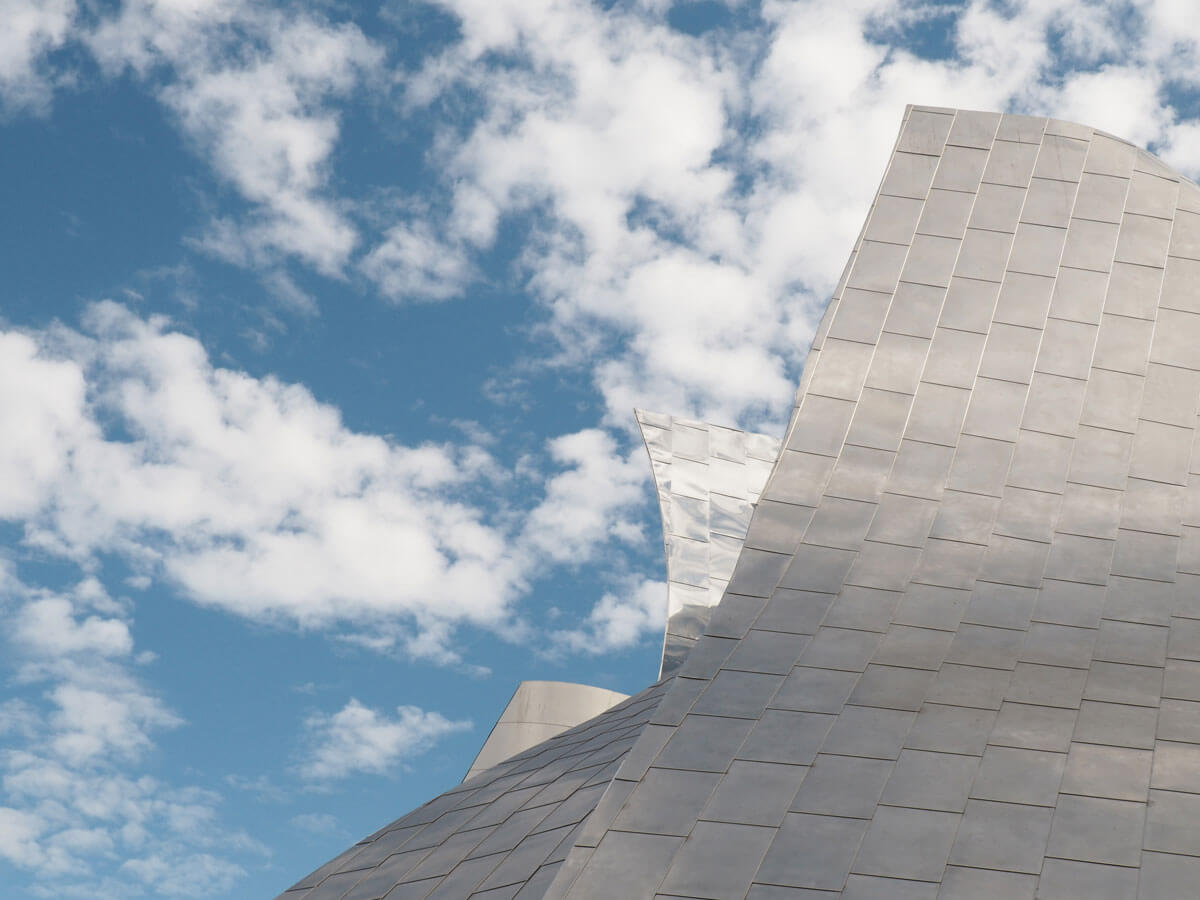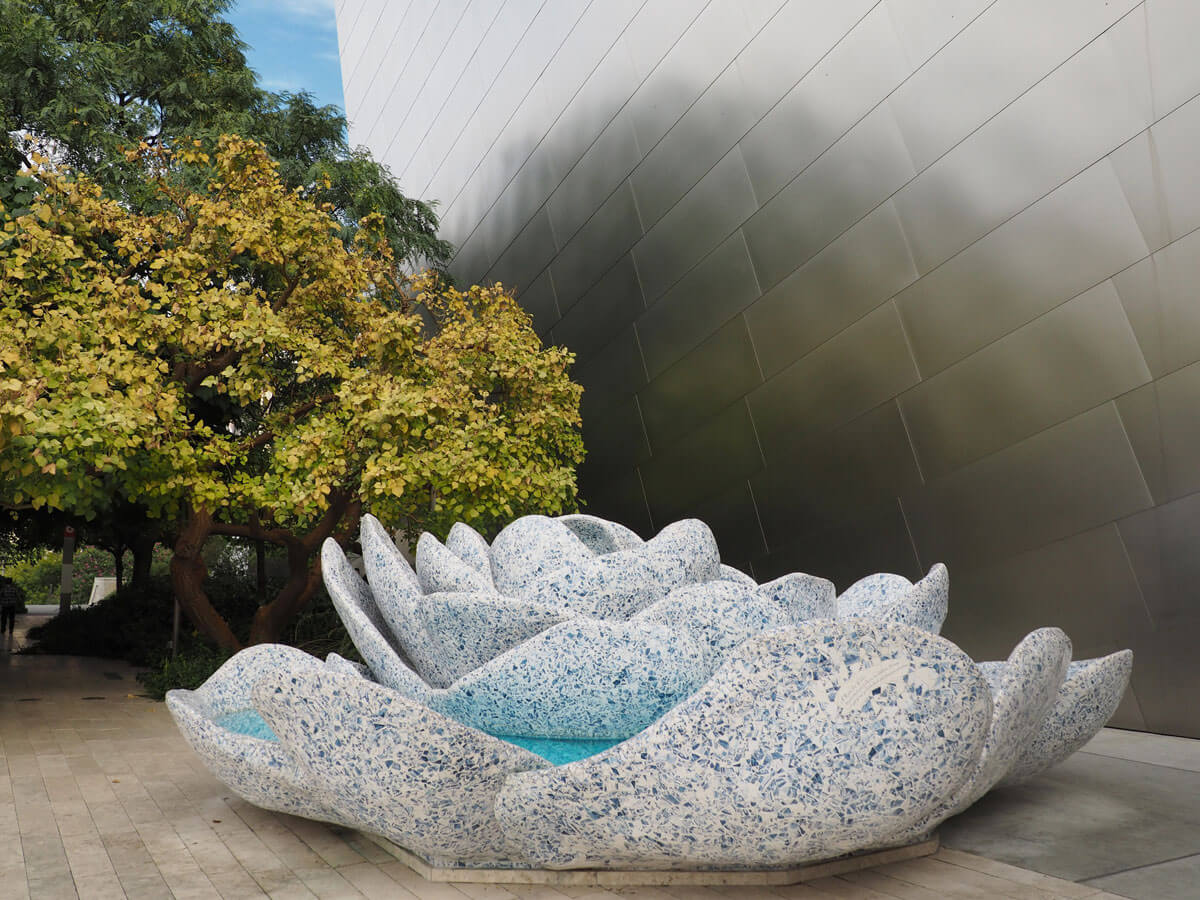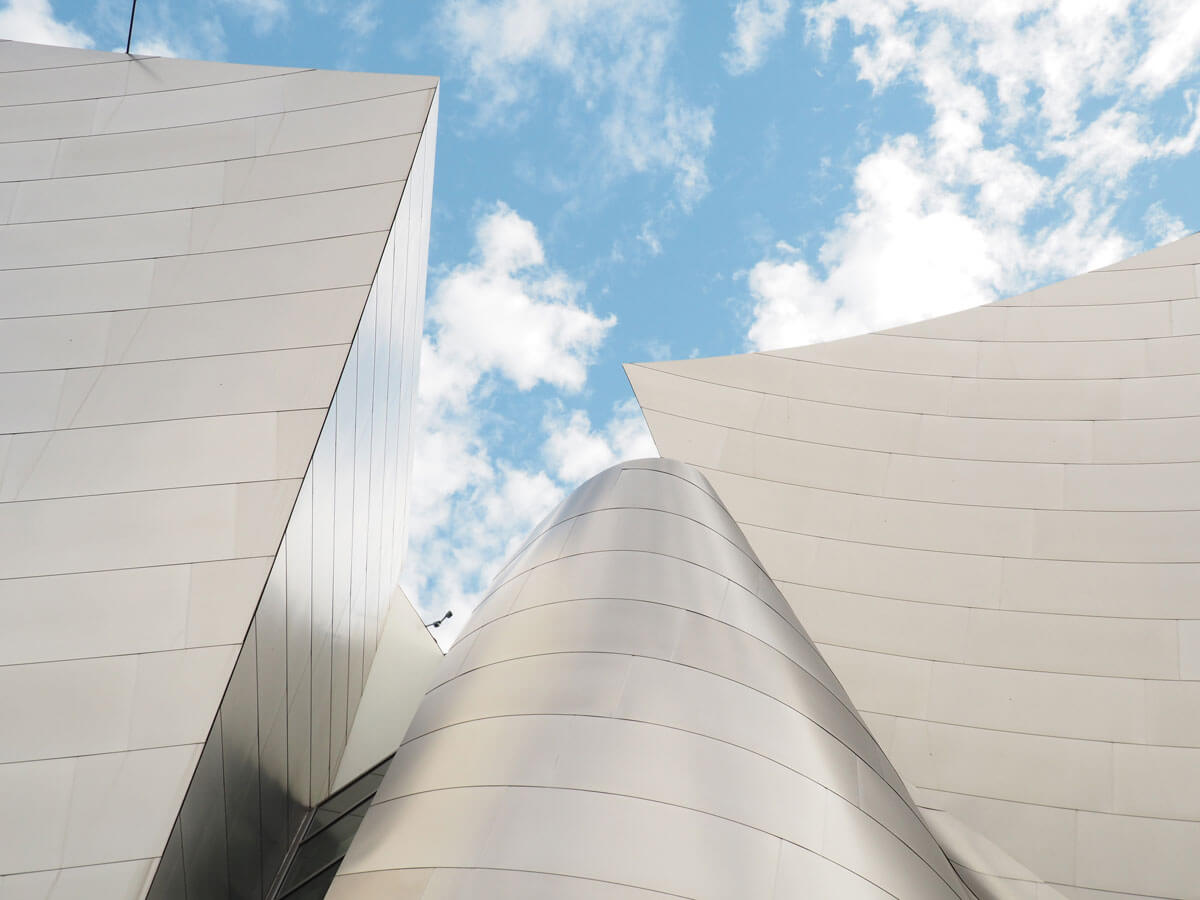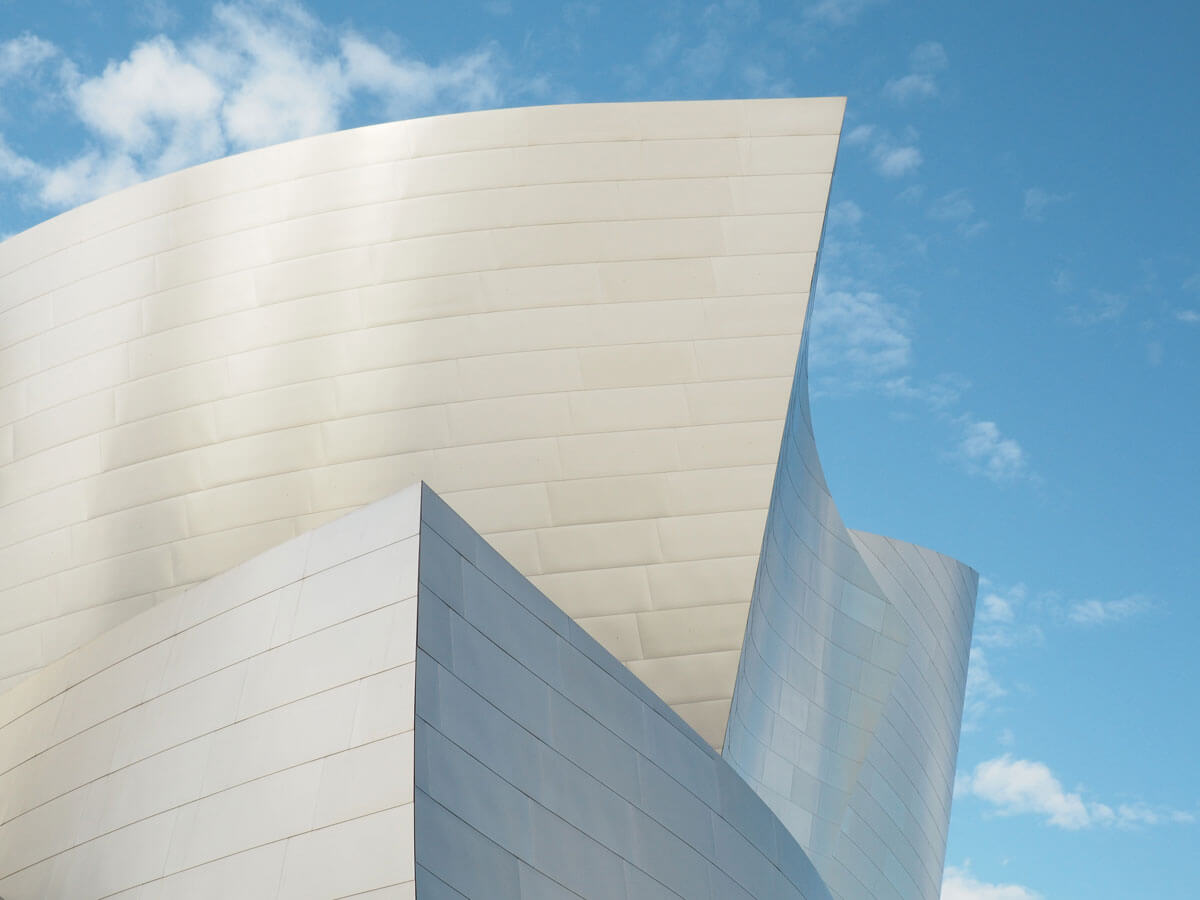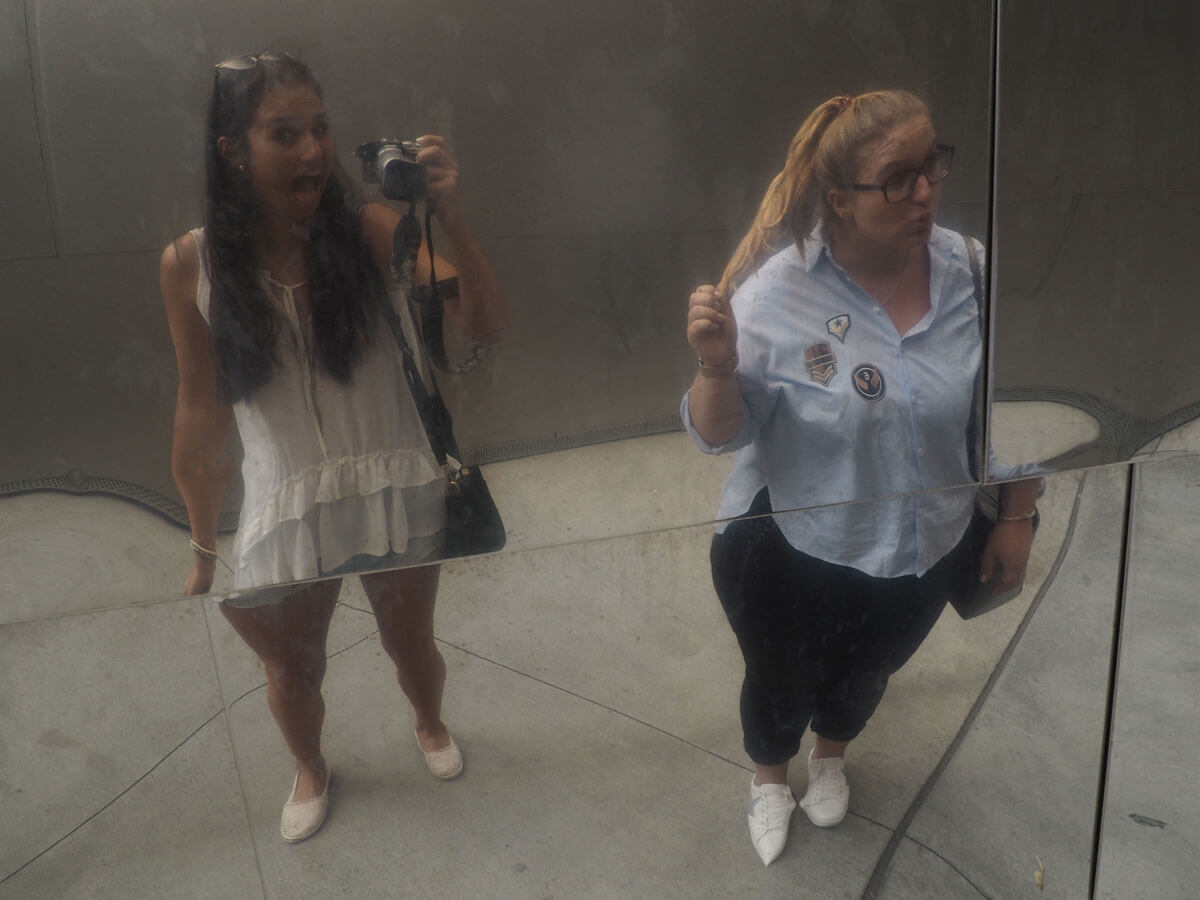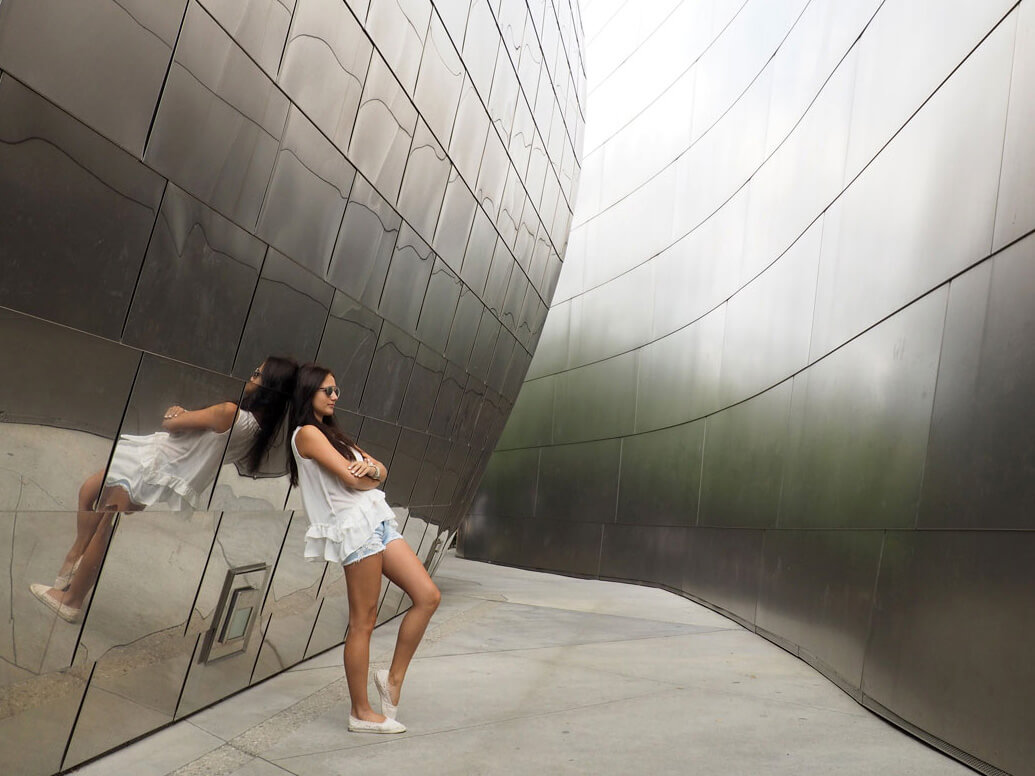 The last bookstore
Flying books, upside down – a paradise for bookworms (like me). I was feeling like i'm walking into the library of Harry Potter. It was a nice walk through this bookstore, but you won't need to plan too much time for it as the funny area is not that big.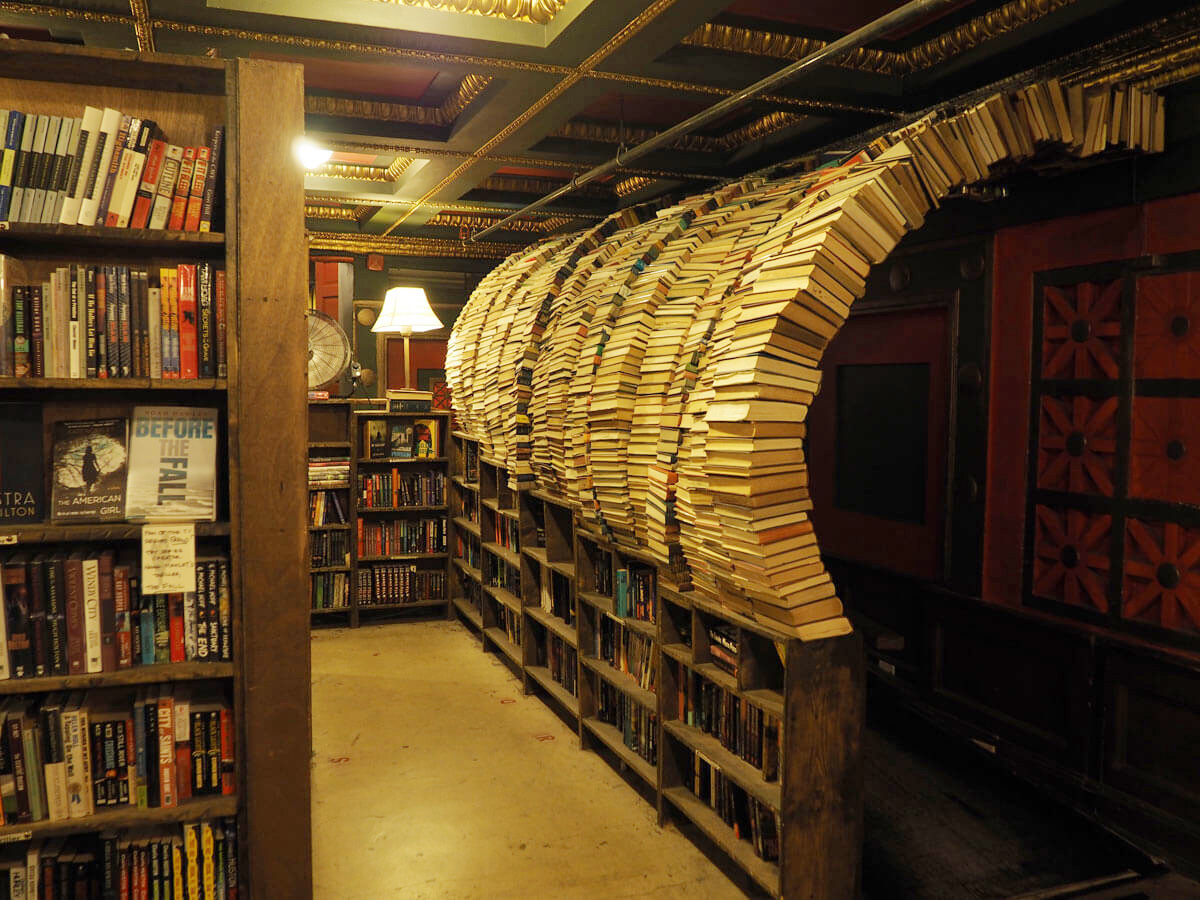 Arts District
As i've been writing in one of my previous articles, you can find a lot of nice murals in the Arts District next to Downtown. Also there are a lot of cute coffee places, shops with vintage and Hipster clothes and the Los Angeles City Brewery. If you're in Downtown LA, you should definitely go to the Arts District for a quick stop. But be aware that in some of the streets next to the Arts District there are homeless sleeping on the street, so make sure, you know where you're going so you're not getting into an area you don't want to get to. And be aware that some streets are really cute and colorful, but there are also a lot of really shabby streets, where nobody ever did any restauration on the buildings.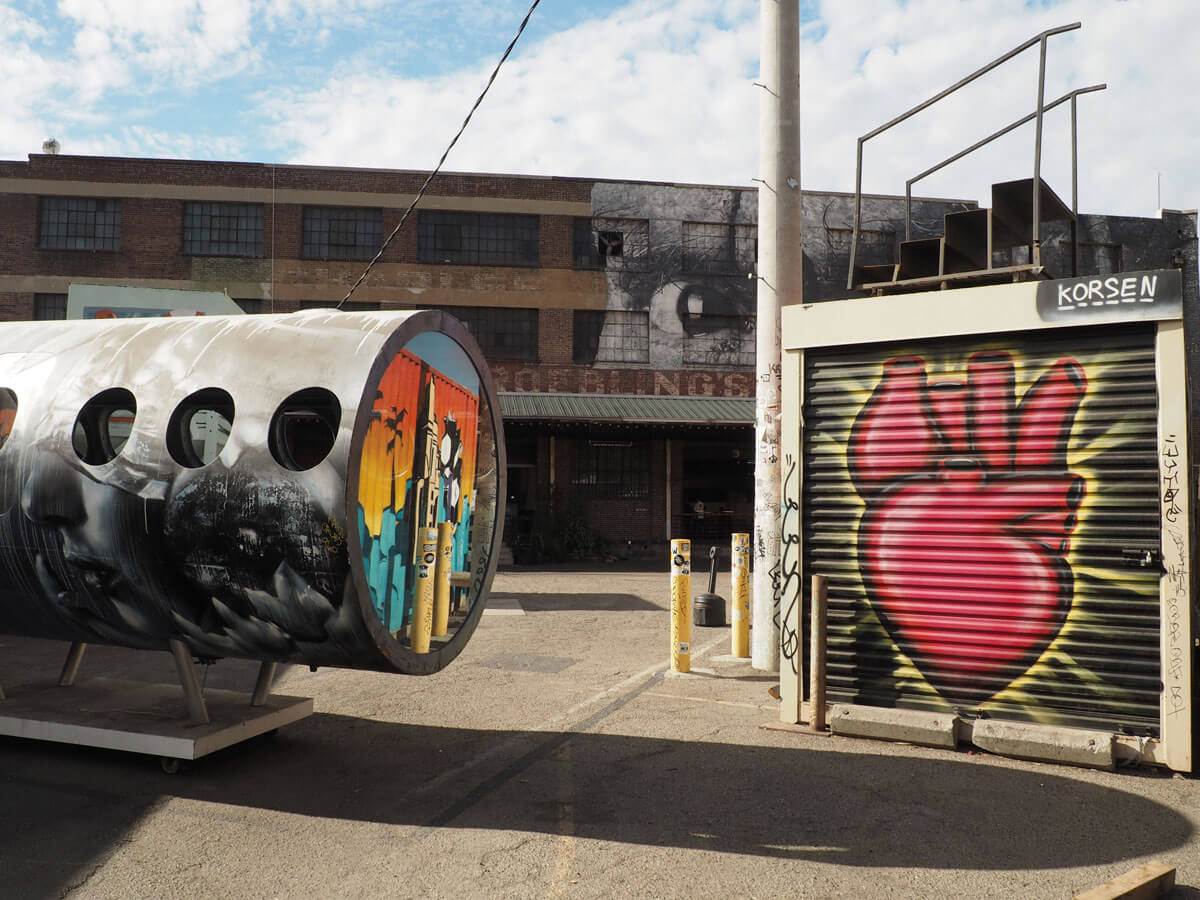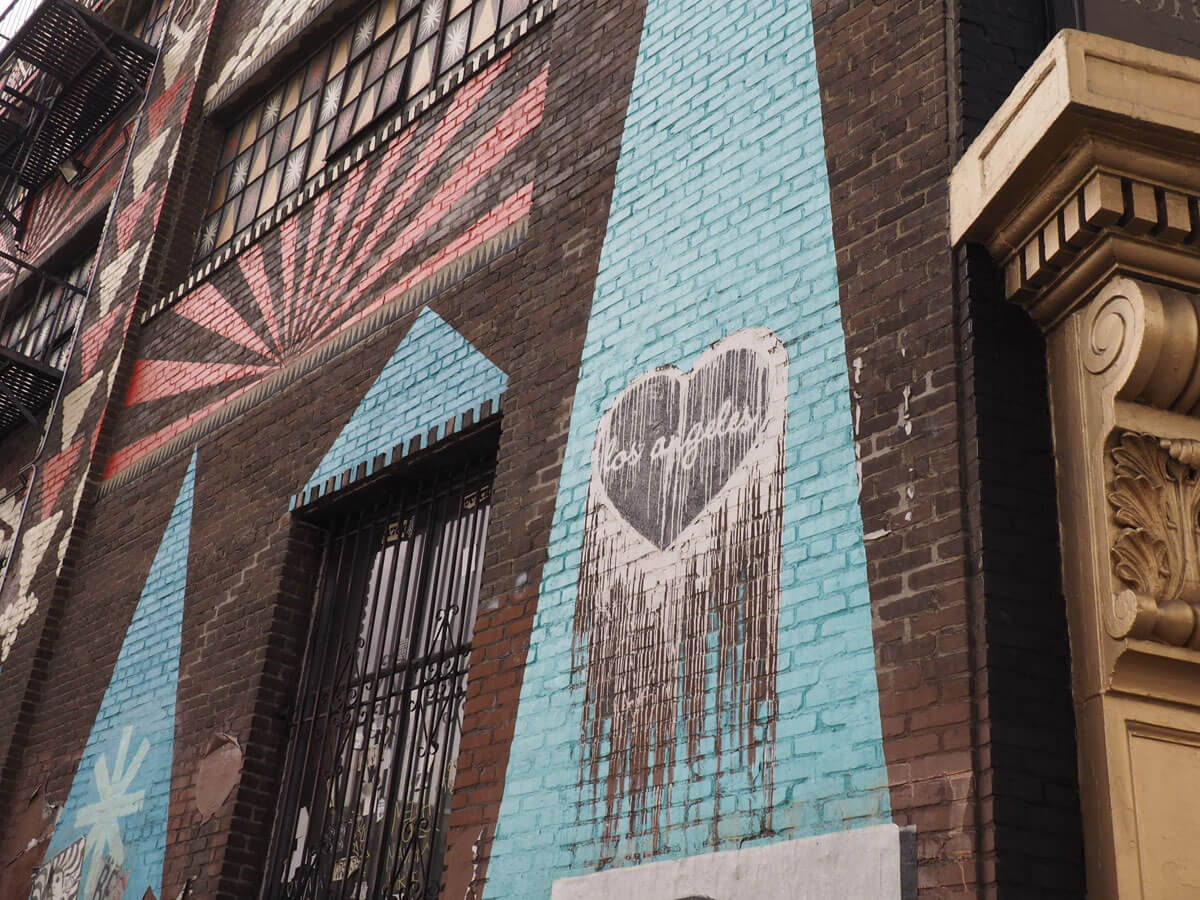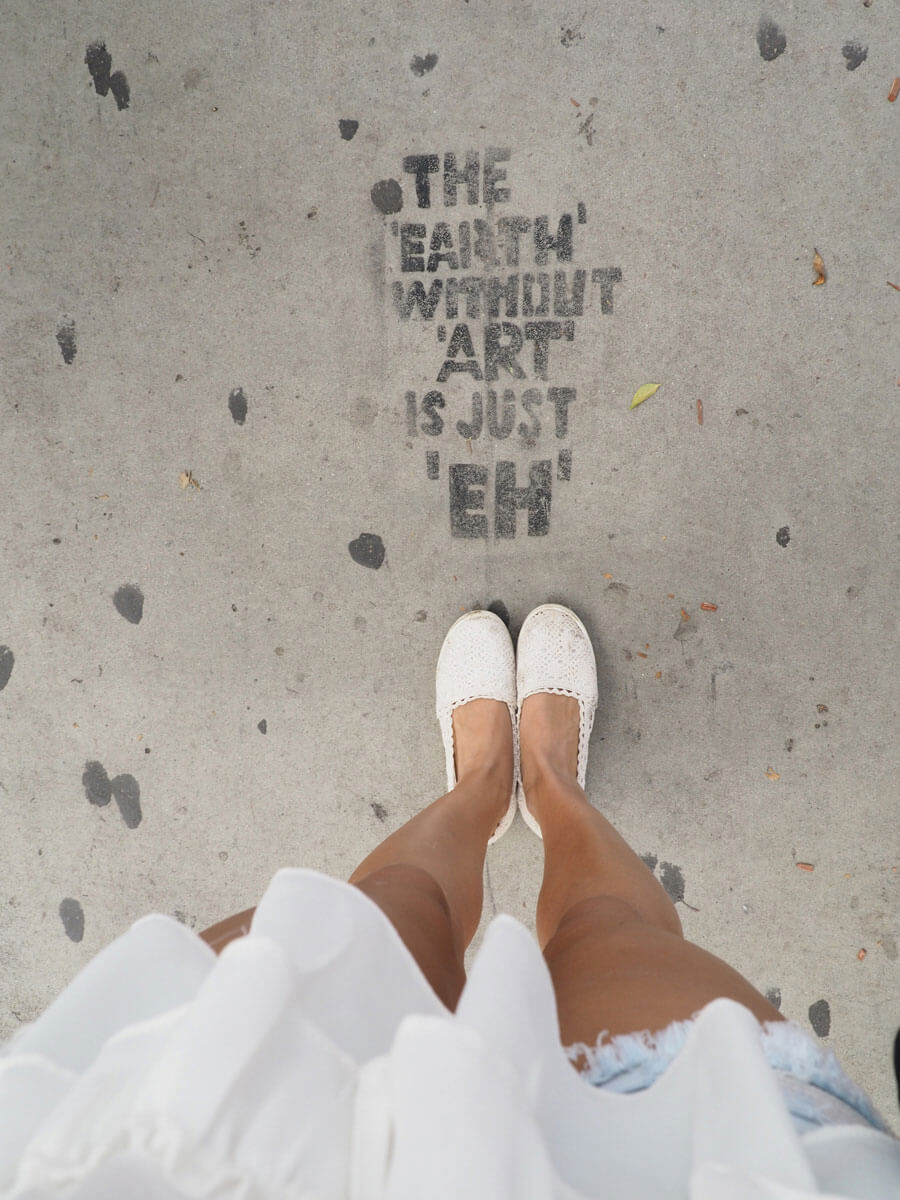 Little Tokyo
Inbetween the Arts District and all the skyscrapers you can find Little Tokyo. I would totally sign the "Little" part in it, but it's just too cute to miss out. And they're having a delicious bakery and other asian food.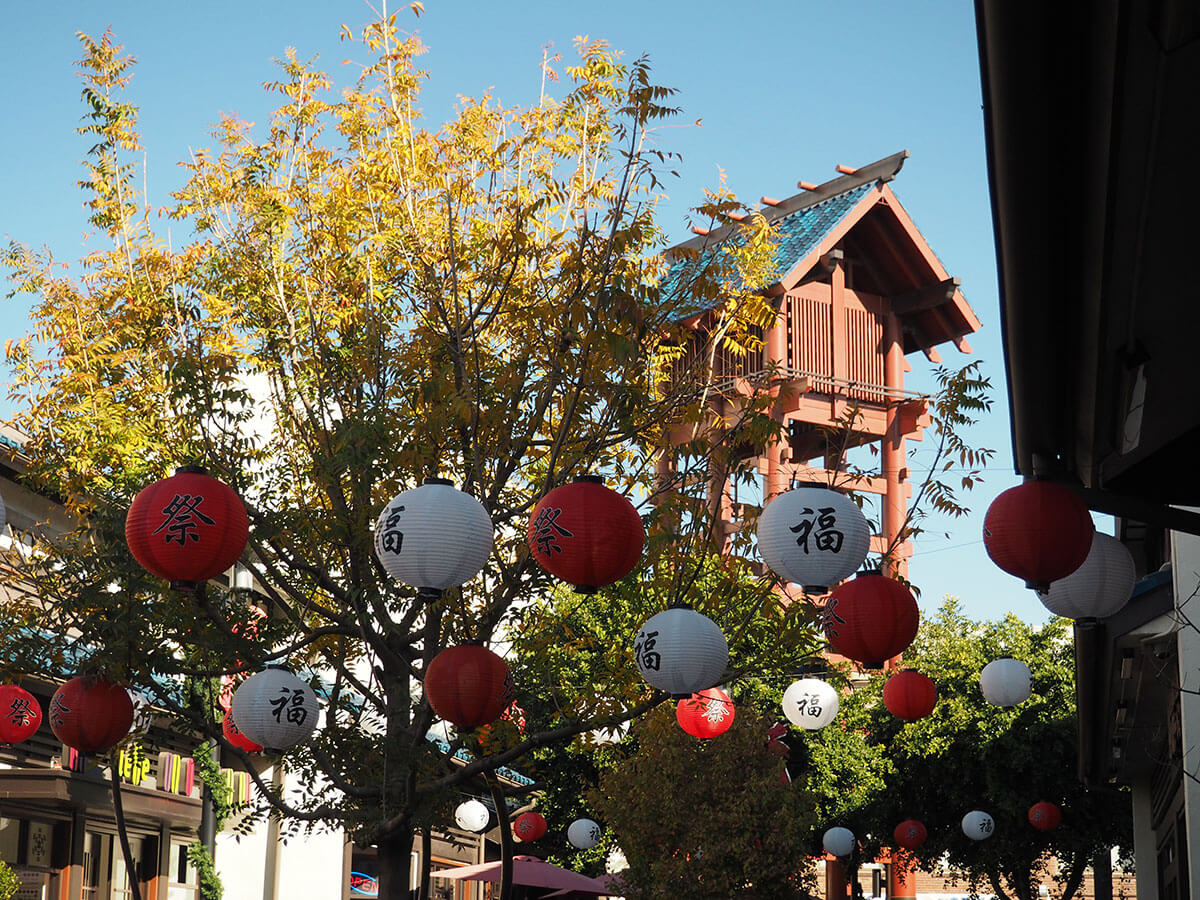 Getting around Downtown LA
In LA you're driving everywhere by car and also to Downtown you should just take the car. The parking is pretty cheap, at least on the weekend (I don't know how much parking is during the week when people are about to work there). We were only paying 10 Dollar on the weekend for a parking spot for the whole day. In the Arts District parking is for free. In Downtown you can walk around, none of the things that i mentioned are far from each other. Only the Arts District is a bit further, so you would want to drive there.
Surrounding Downtown LA
Some of the surrounding areas in Downtown LA are a bit sketchy. If you're taking one street wrong, you might end up in a street where people are living in tents on the street. In general there are a lot of homeless in Downtown LA and also in the Arts District you might find some streets that look a bit old and shabby.
Merken
Merken