When I was doing my roadtrip in Western America some years ago, we had to cut off some of the places to visit due to time reasons and weather conditions, including the Bryce Canyon. After coming home I was a bit disappointed that we were cutting off this place, so it was one of the things I had on top of my To-See List for my Westcoast trip this year.
Bryce Canyon and our panicking because of the weather conditions
As the Bryce Canyon is a high mountain, the chance of having snow in December, January and February is likely 100% and actually some people are recommending the Bryce Canyon with snow.
Some days before our arrival I was checking the weather forecast and started panicking. They were predicting snowfall excactly on the day we would be there. Although we were having all weather tires, we did not have any snow chains and having a look at a Canyon when it's snowing did not sound too convenient and fun either. I tried to change our travelroute, but it was not working out at all, so we were deciding to just give it a try and hope for the best. In the end it turned out perfect.
Shiny blue sky and shining eyes from my family and me – simply perfect experience.
Visiting the Bryce Canyon – the spots to go to
I think Bryce Canyon is one of the most beautiful natural wonders I've ever seen, but you won't need that much time if you're not about to hike.
We were starting at Sunset Point, walking down to Sunrise Point. Those two were my most favorites. Afterwards, we were making our way by car to the Inspirational Point and the Bryce Point. I would totally recommend visiting those 4 spots as they're the most beautiful. We did see some hikers at Sunset and Sunrise Point, but if you want to hike there in Winter, make sure to bring some winter walking shoes with spikes – my blue spots after falling down can totally tell you a story about that.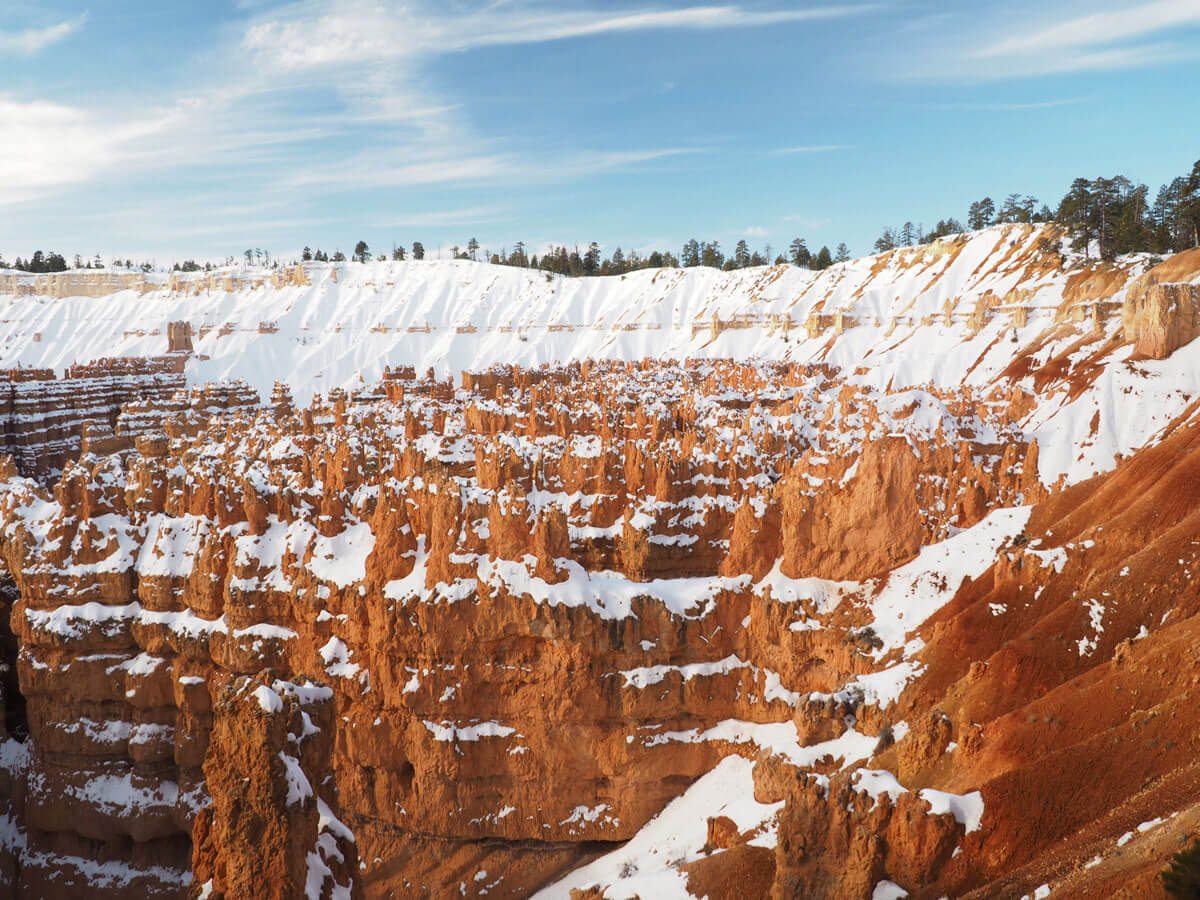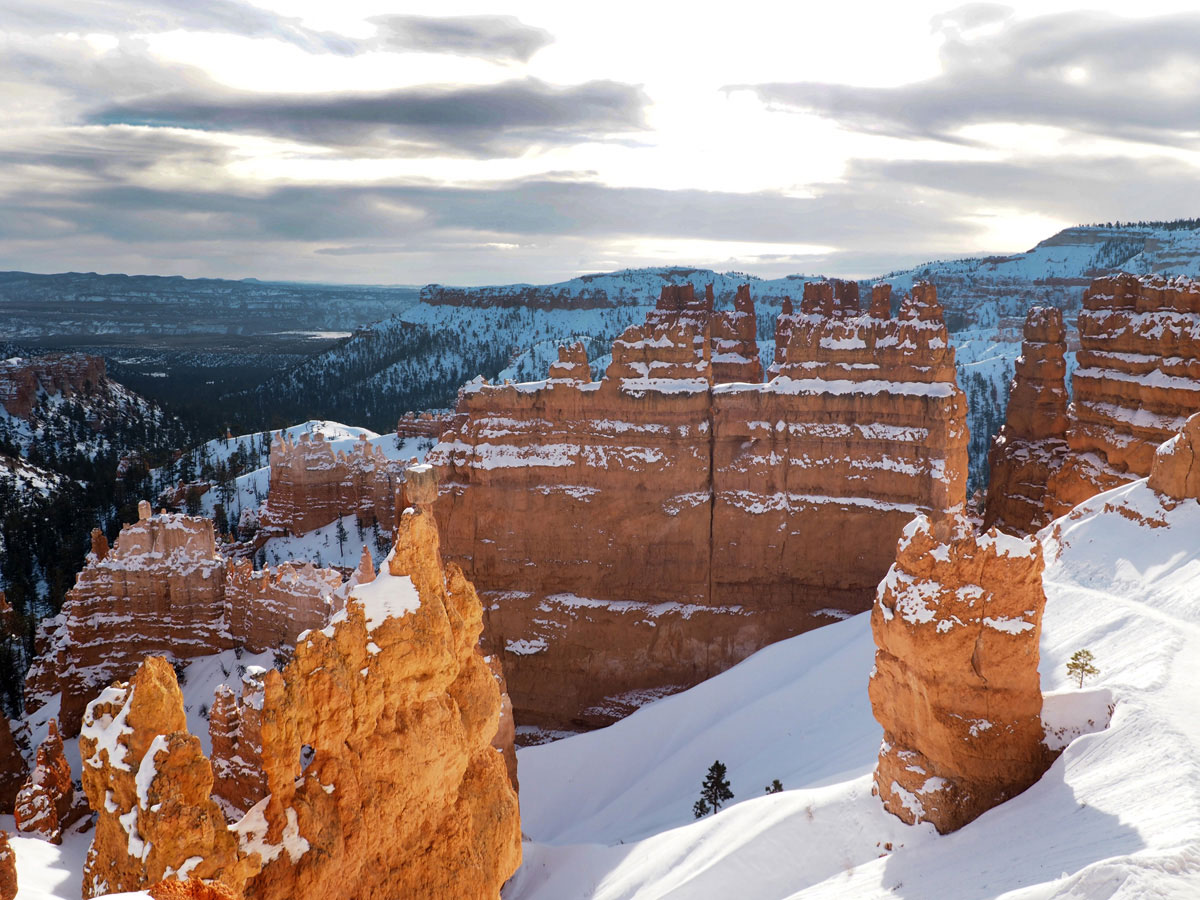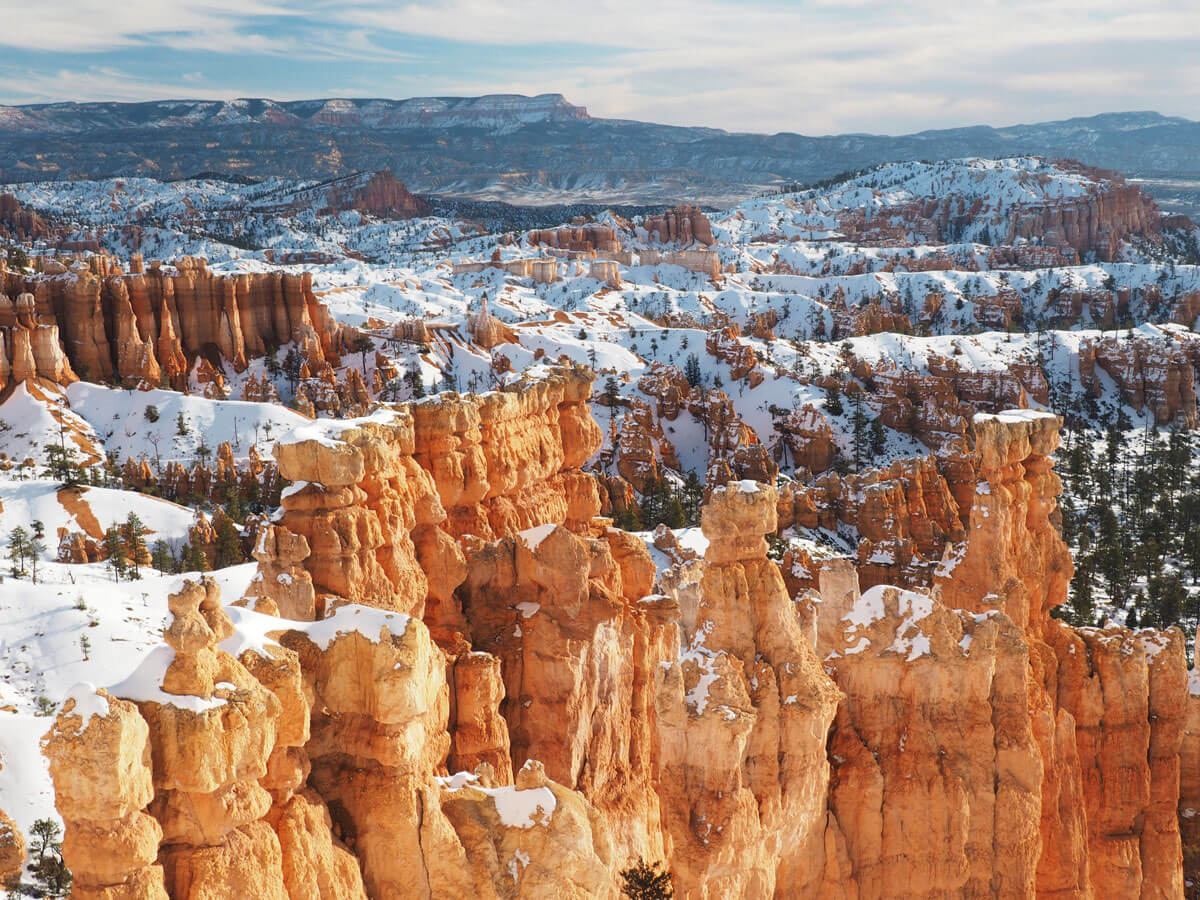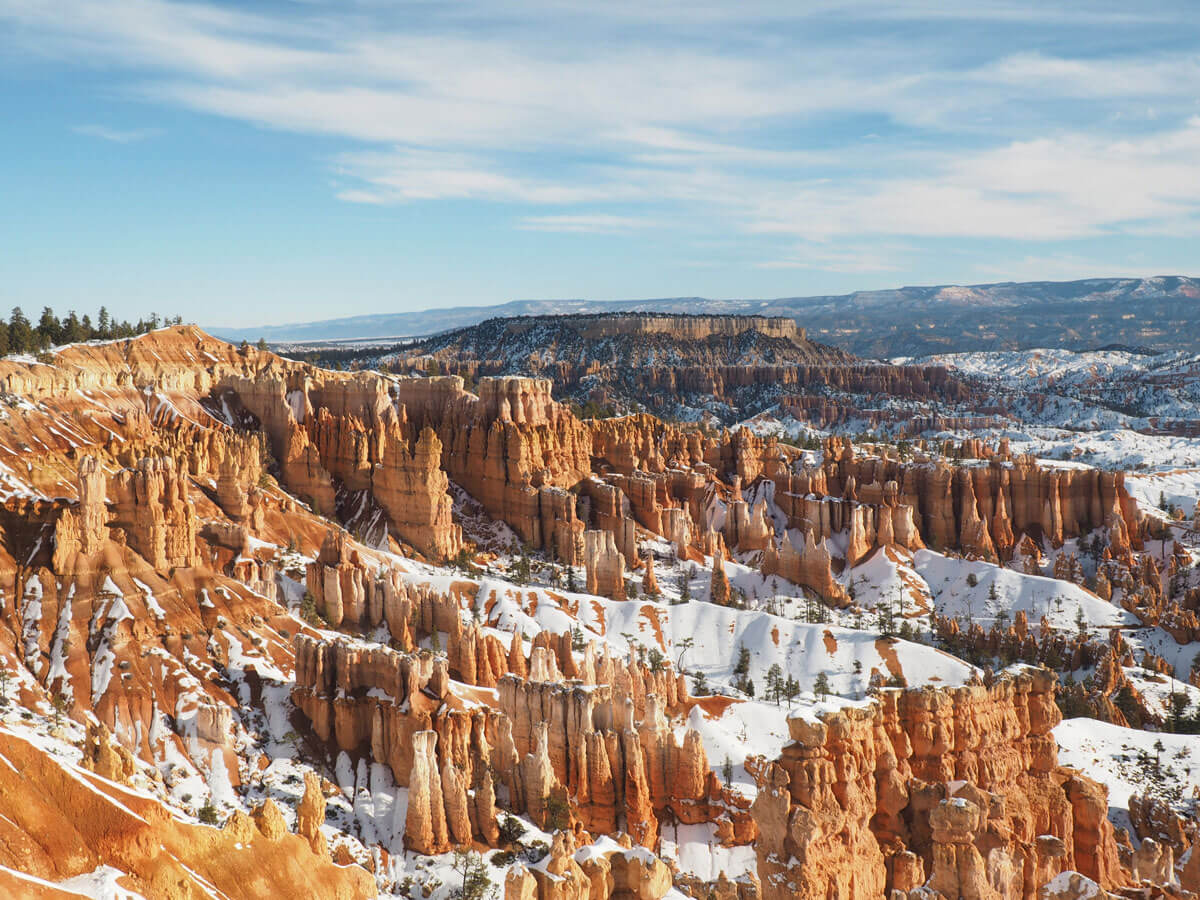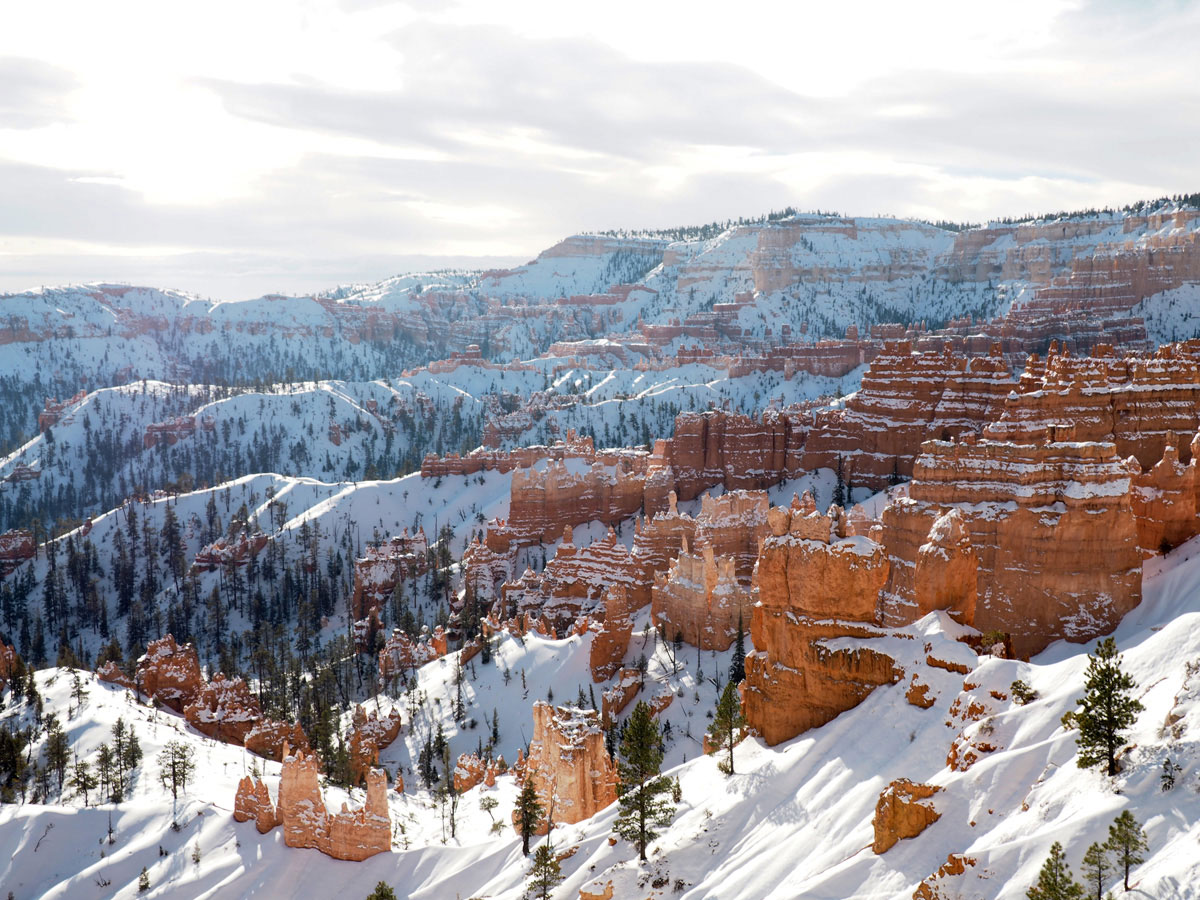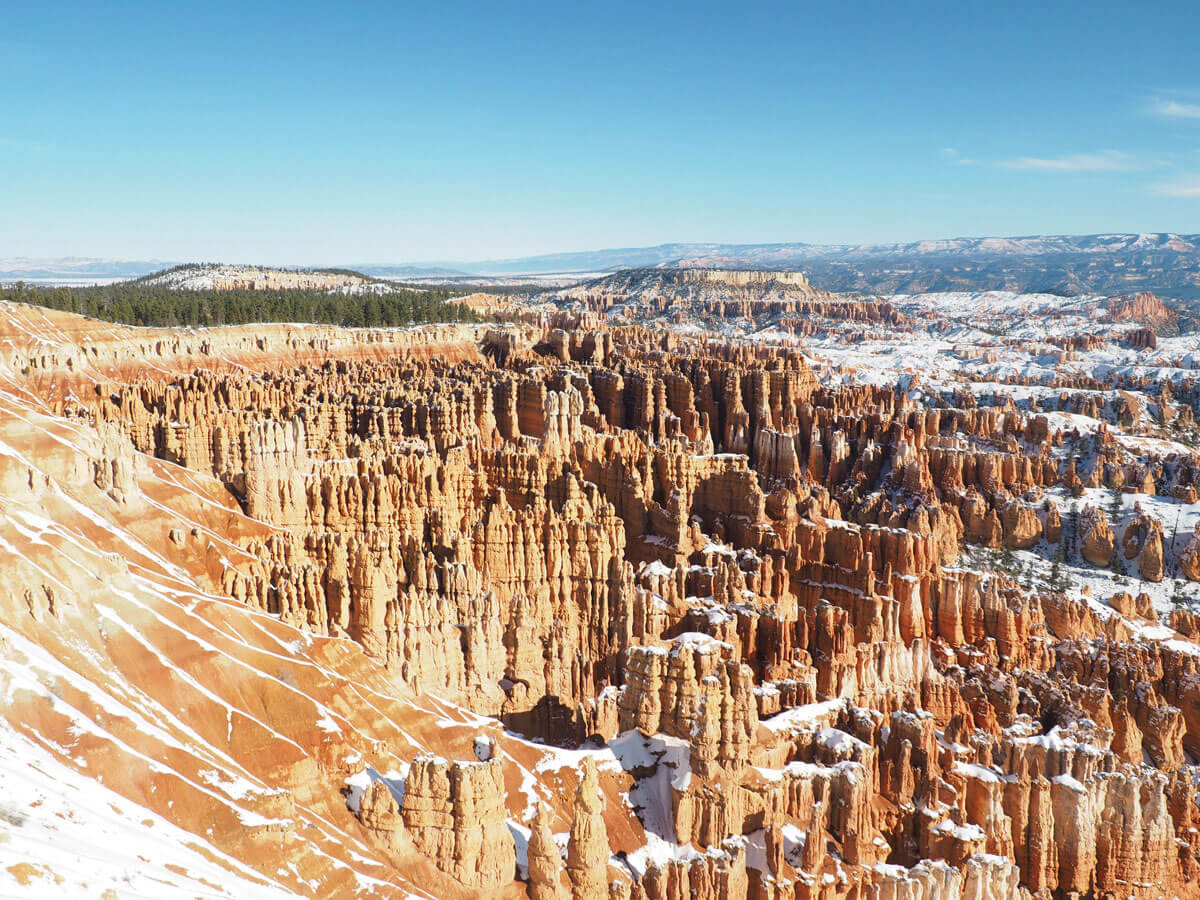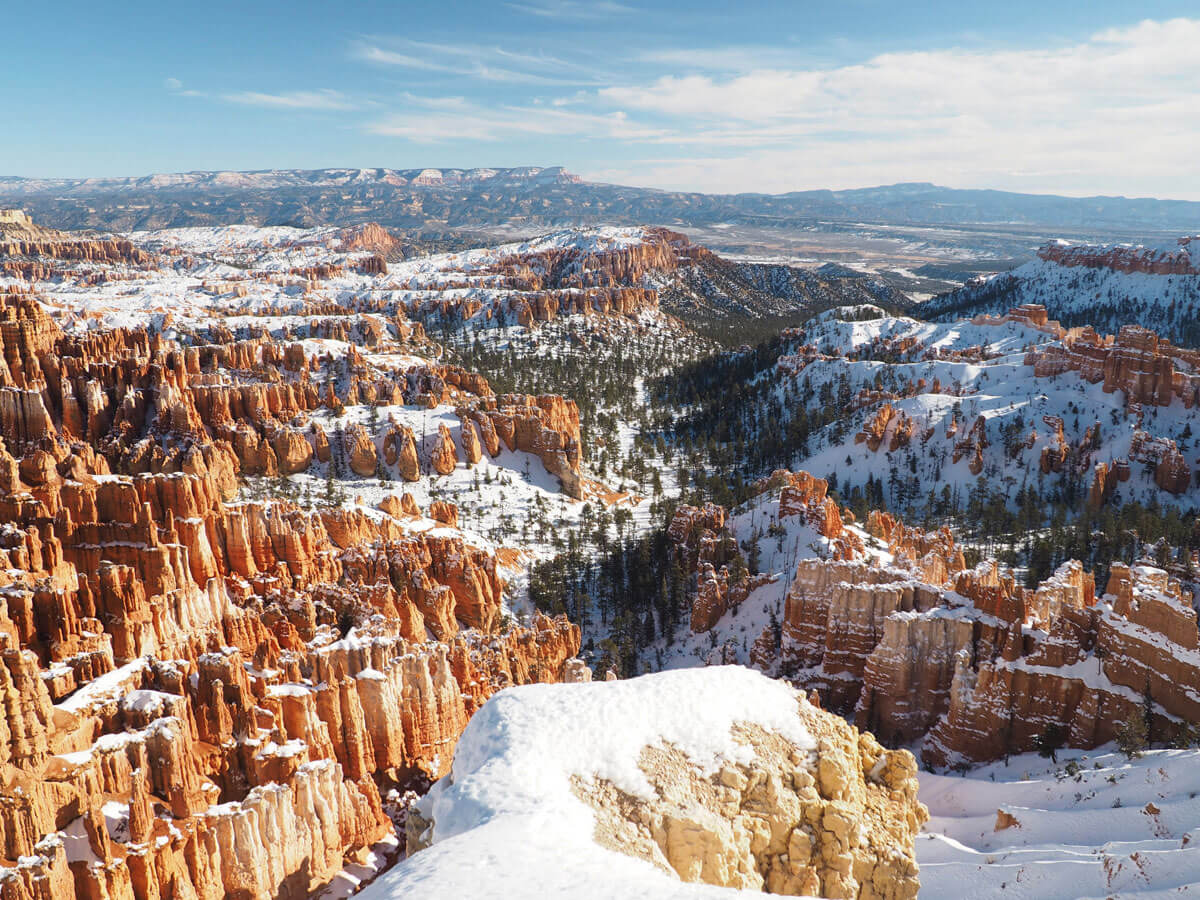 After all those beautiful sights, we made our way down to the Natural Bridge, which is pretty impressive and to the Rainbow Valley, which you can skip, if you don't have that much time.
Have you ever been to Bryce Canyon and yes, how did you like it? I'm always happy about your comments. 🙂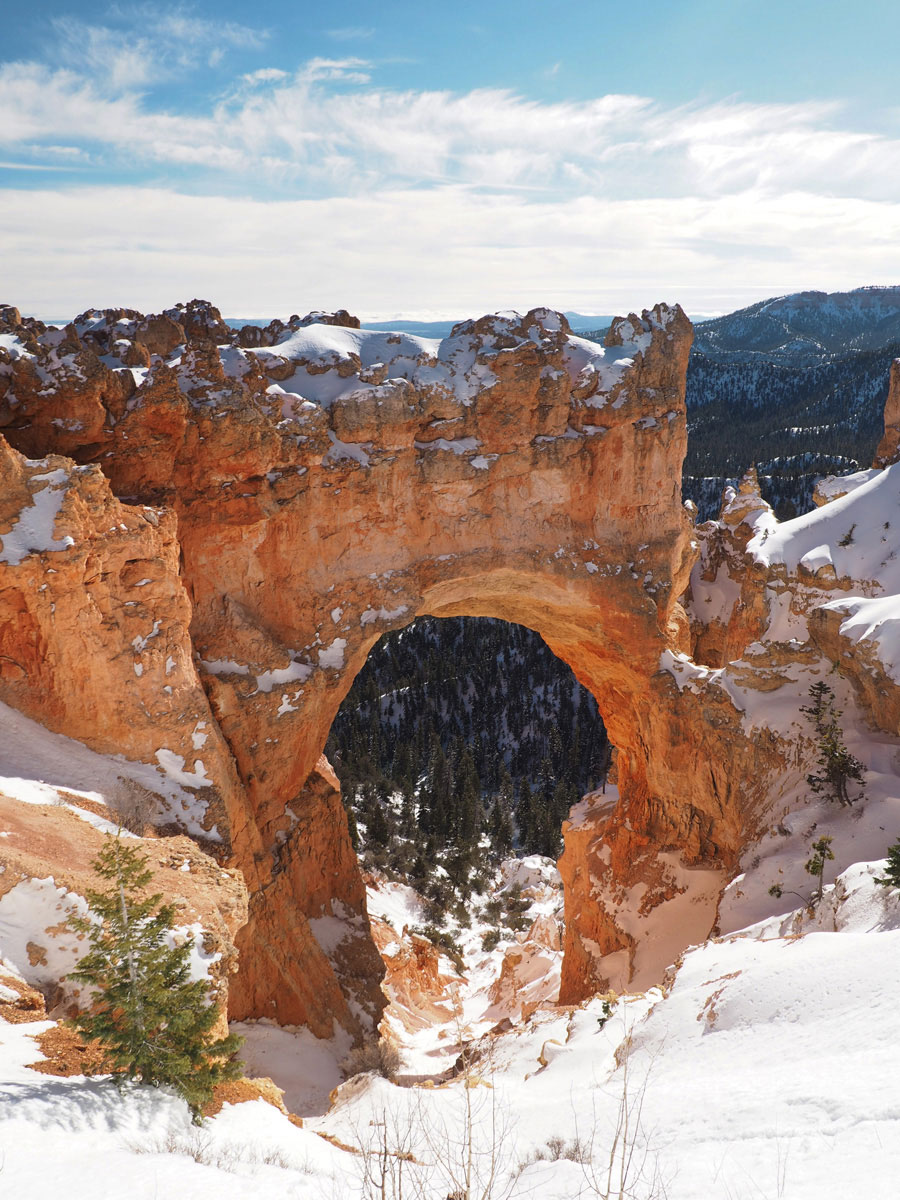 Merken
Merken