Learning how to surf… this has been on my bucketlist for so long. I was always hoping for fulfilling my dream, but somehow it never worked out. In California, Daniel, an American living in Hermosa beach, fulfilled my dream of riding the perfect wave. I met him in one of the aupair Facebook groups that i joined for meeting new people over here. Good that i like meeting new people, because we were having an amazing weekend.
Surflesson
We were starting with some basic lessons on the beach. I felt like a stranded whale and i'm sure i looked like one when i was lying on my surfboard and paddling on the beach. Also getting up and down the board has to be trained before you're going into the water for the first time. So i got up and down on the beach, already craving for standing on the board in the water. After a while i was allowed to take my board and go into the freezing water. The first wave came and me and my board started falling down. 1:0 for the waves. After finally getting over the shore, we made it to the open water and i could show my paddling skills in there. Good that i've been a swimmer for some years, so that was a pretty easy part for me. After paddling for a while, i learned how to watch the waves and turn around on the board, which is not that easy as it may look like. And then finally Daniel told me to lie down on the board and when a wave was rolling in, he started shouting that i should start paddling and stand up. I tried – and i failed. My paddling was fine, then i tried to get up and landed in the water immediately. After getting up on the board again, we were trying a second time with Daniel pushing my board. I got on one leg and hit the water again. But on my third try, i managed to get up for a second before falling down. I was surprised and happy, feeling like the real surfqueen after getting up on my board for the first time 😀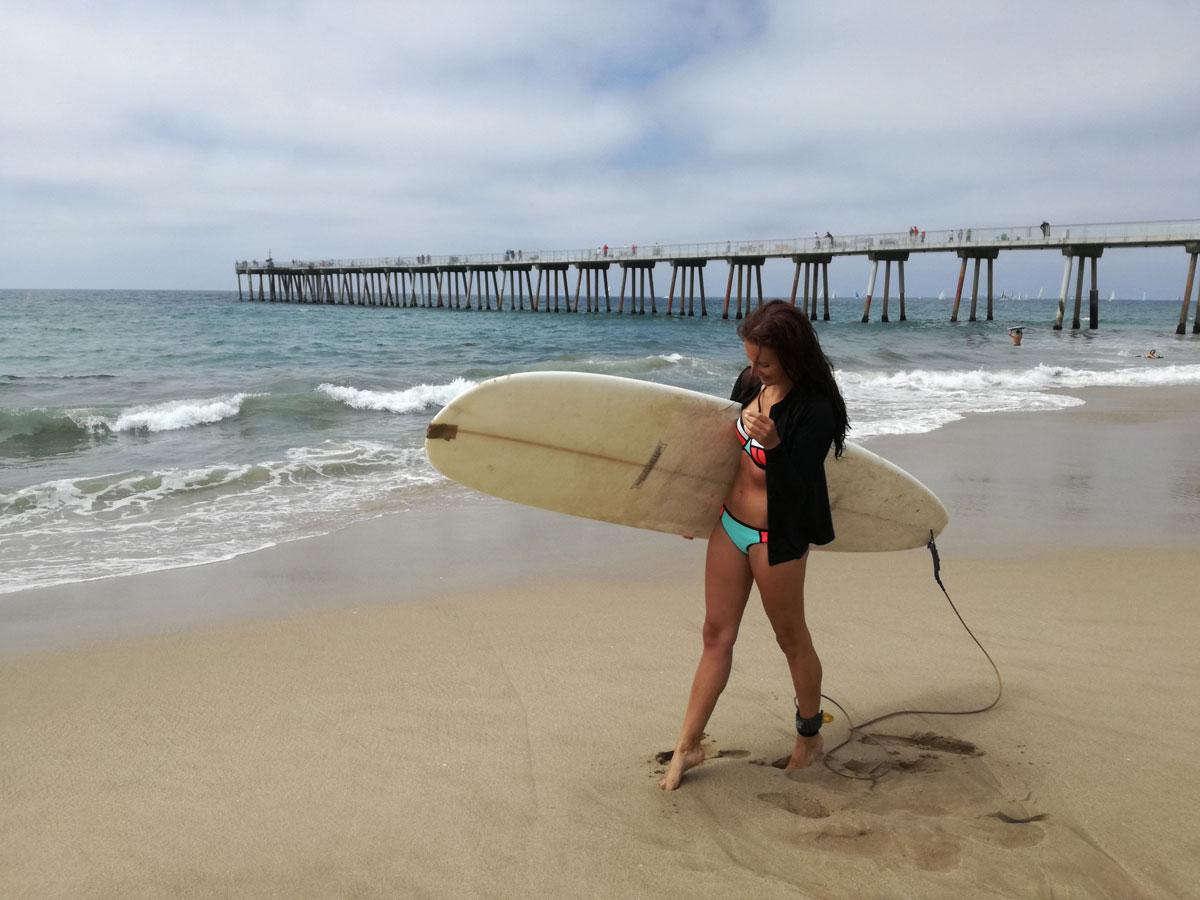 The desaster with my underwatercamera
I really loved surfing and after a while i found out, how to do better in it. After a short break on the beach and some poser pictures, we got into the water again – taking my underwatercamera with me, to take some cool pictures. I'm sure we were taking some really cool pictures, but now the fish can have a look at them, because a wave was coming and suddenly the camera was gone. Daniel still had the sling on his arm, but the metal between the sling and the camera broke off. We couldn't find the camera, because the water isn't that clear over here and the waves were breaking all the time. What a pity. The good thing is, that i've already had it for a couple of years, but anyway, it's really sad that it's gone, because i really liked the camera.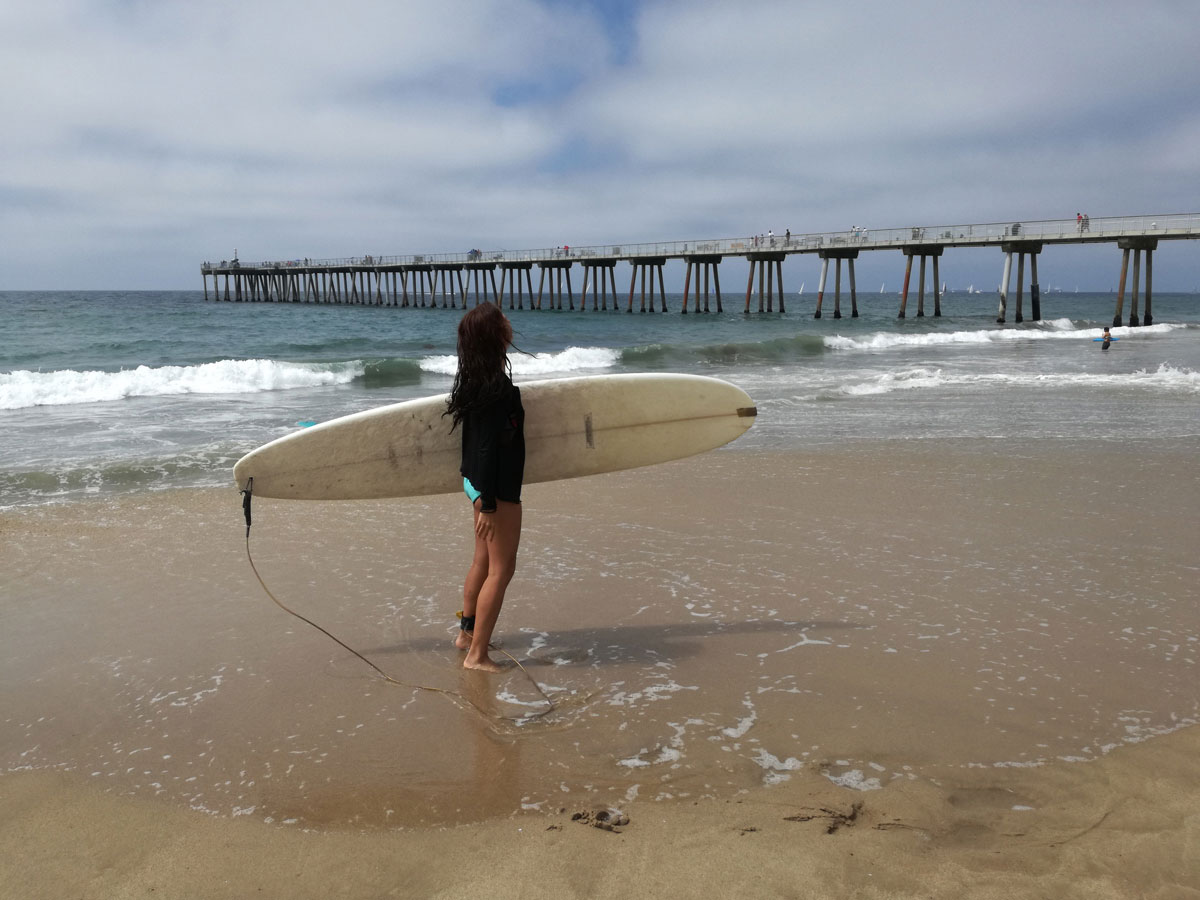 Beaches Hermosa, Manhattan and Redondo
In Los Angeles are a couple of beaches, all being unique. Hermosa Beach is one of the beaches in the south and pretty chilled with some small restaurants, bars, cool surfspots and amazing sand. Also the angel wings from Colette Miller are there. Daniel was also showing me the surrounding beaches, such as Manhattan Beach, which is north of Hermosa. In Manhattan Beach there are more people on the beach and the Pier area, there are a lot of shops and also some tourists.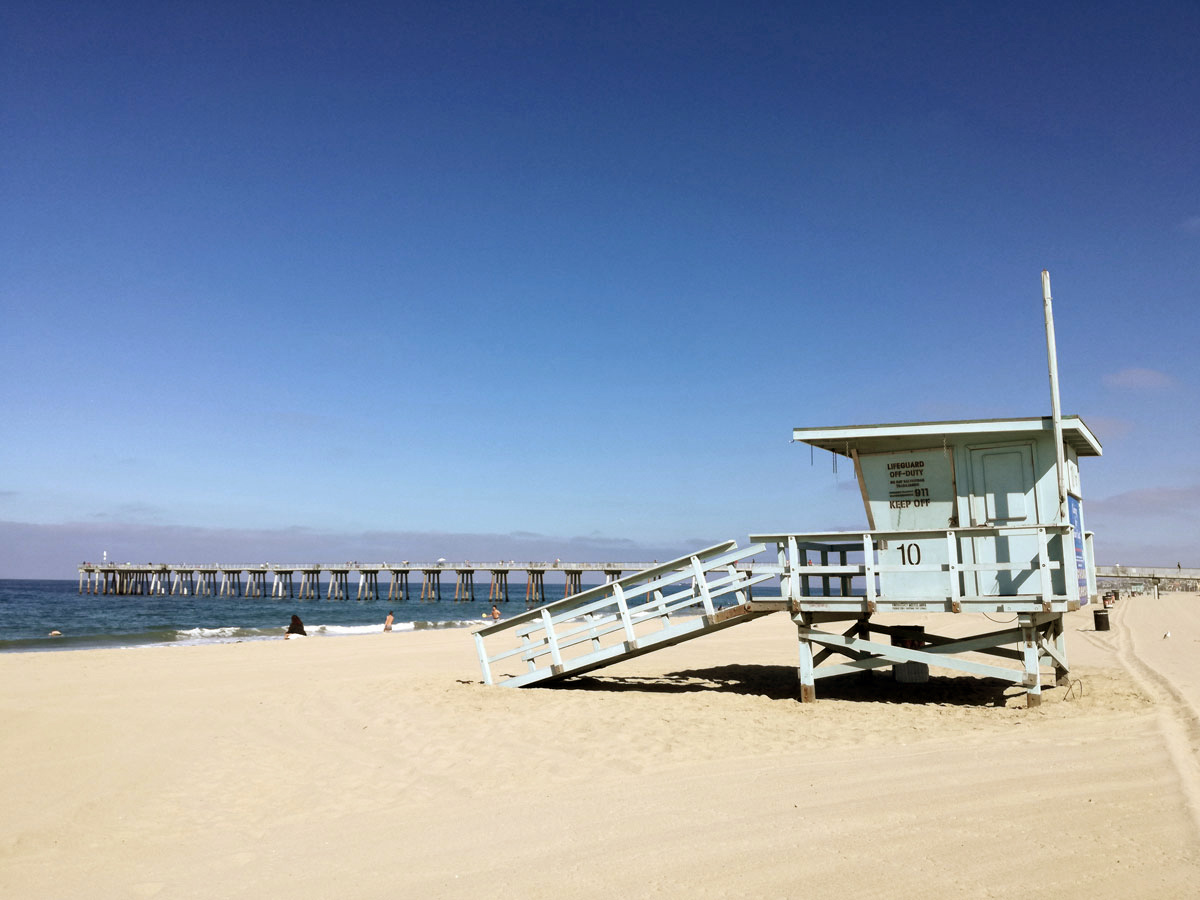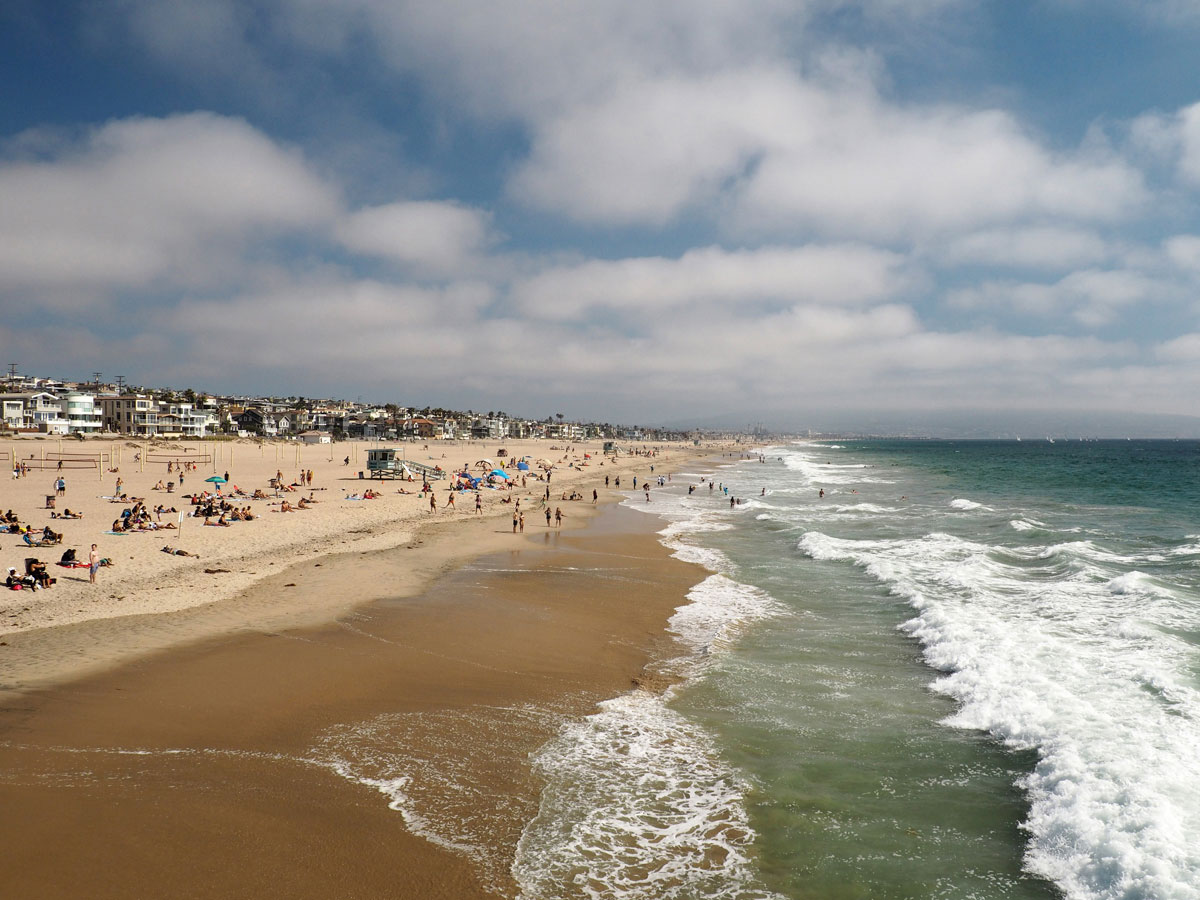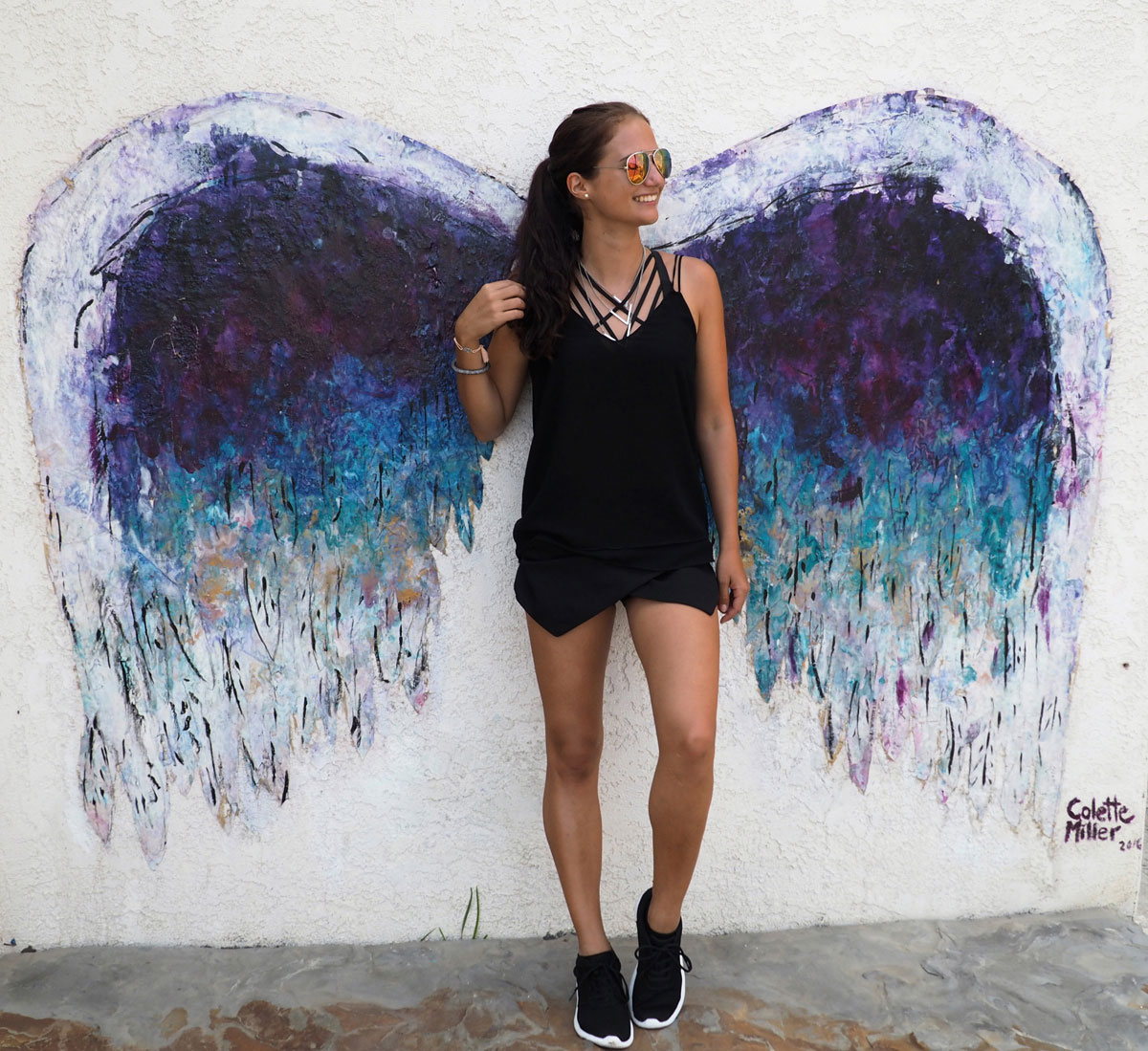 South of Hermosa is Redondo, which is some kind of a fishermen area. On the pier you can find a lot of fishrestaurants, all decorated really cute. Afterwards we were also going to some cliffs some kilometres south, where the waves are breaking in the ocean and surfers area trying to find the perfect wave in there.
The perfect wave
On sunday morning we went surfing again and i was able to catch some good waves. I really loved it, i was just feeling happy when i was trying to get on another wave. After a while i hurt my ankle when i was jumping down the board and as i did not really want to hurt myself, i stopped surfing.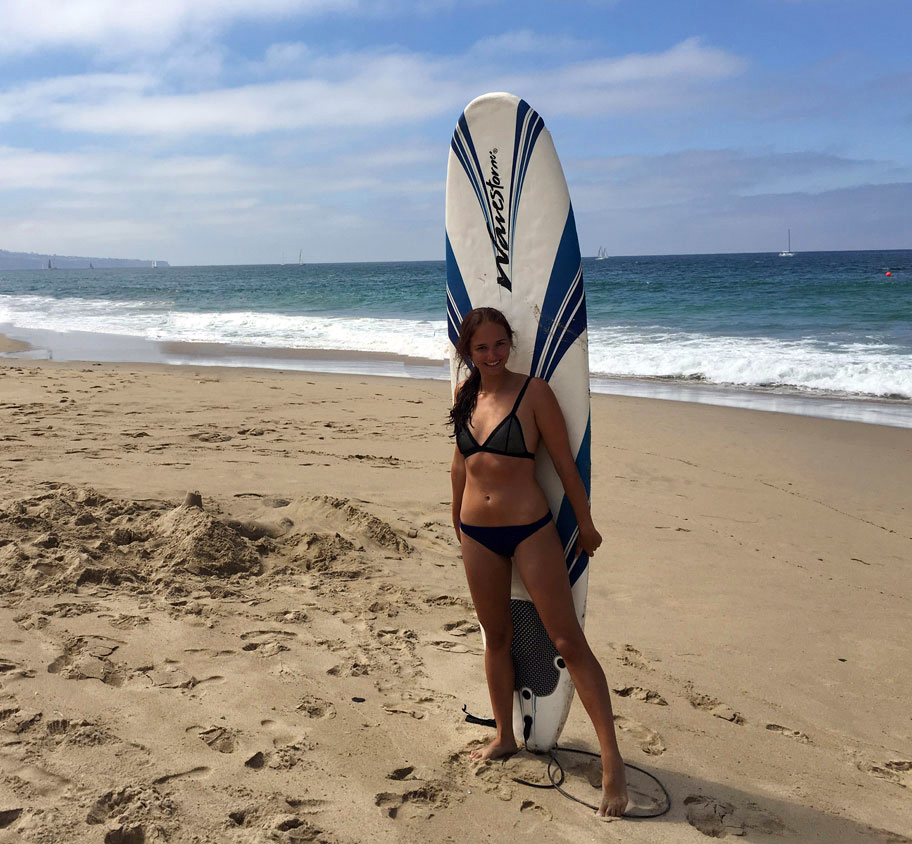 Bikeride from Hermosa to Venice Beach
12.5miles or 20km is the distance from Hermosa to Venice beach, so you can make it by bike in a day. As we finished surfing in the morning, we decided to go for the bikeride and see how far we will come. You're always biking next to the beaches, passing the airport and the cute town Fisherman's Village in Marina del Ray until we ended up in Venice Beach. Venice is a bit crazy with the Muscle Beach, where Arnold Schwarzenegger was training in his best times, all the crazy people on the skateboard, the music, the shops and everything else. I really like watching the people in Venice, seeing some good graffiti and watching the skateboarders doing their tricks. I've also been there on my first weekend (read more about it here)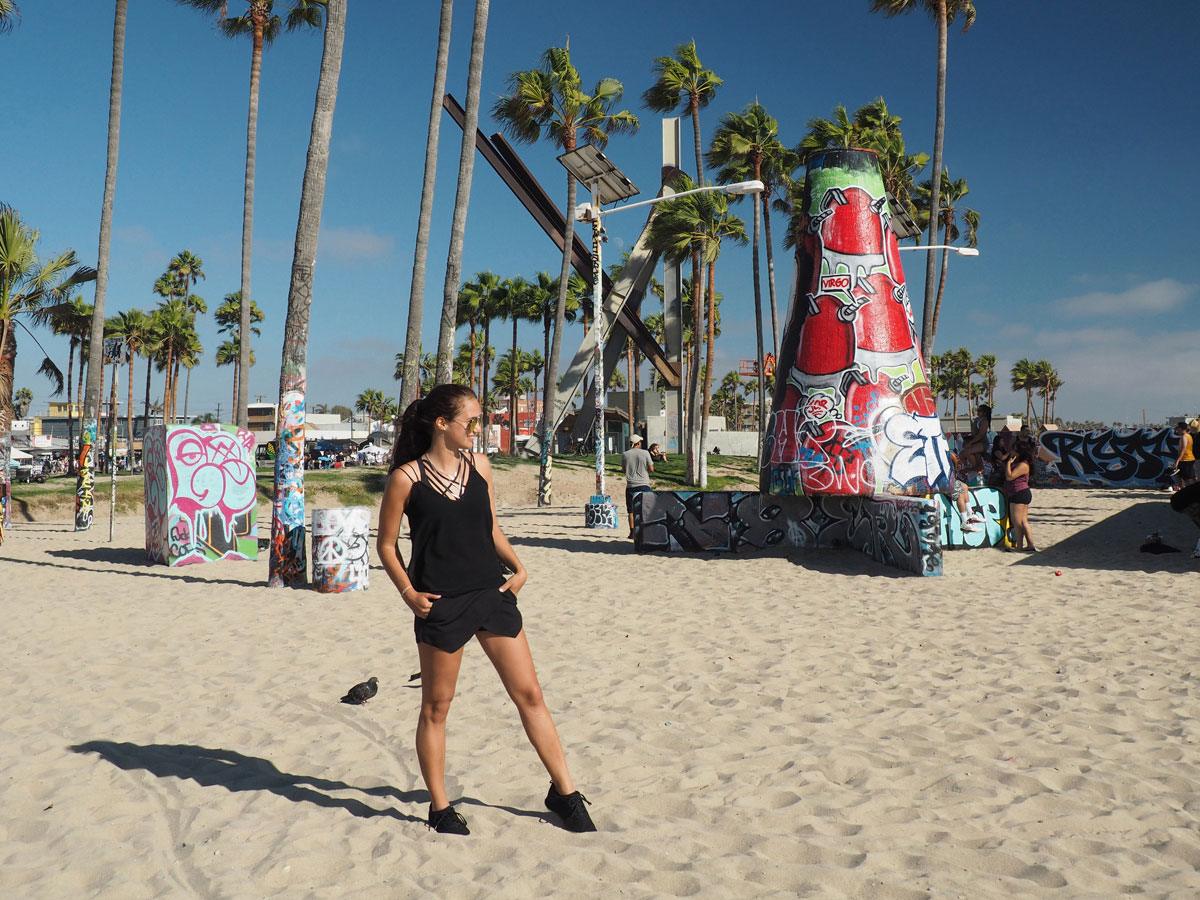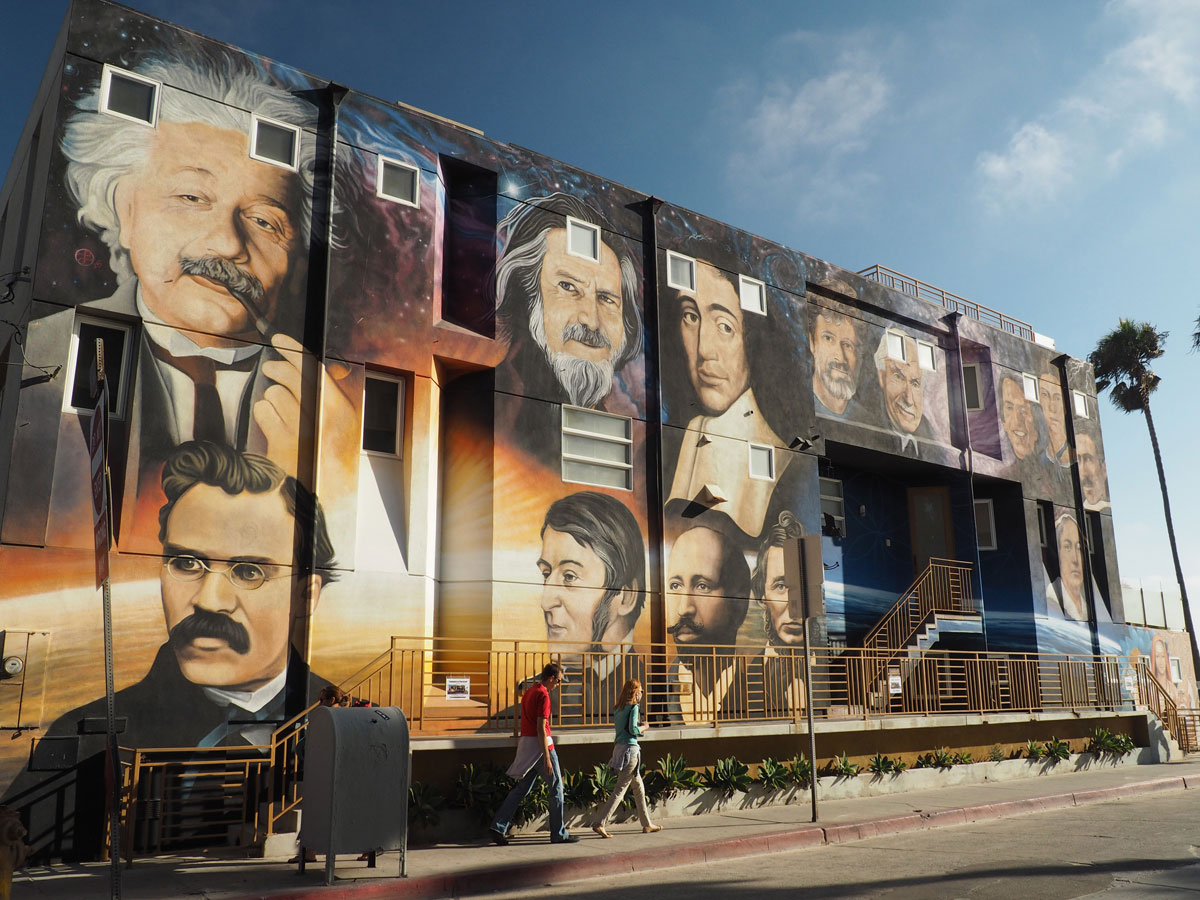 If you're searching for a restaurant, i can recommend the C&O Trattoria. The food is delicious, the staff is really nice and the location is pretty neat. Try the bread, it's amazing!
Sunset on the beach
In the evening we were riding our bike back to Hermosa beach and we really had an amazing sunset on the way, around Manhattan Beach. We were also watching the surfers that were still trying to catch the perfect wave. My ankle was still not feeling good, so we were making our way back to Daniels apartment. This weekend i'll be spending in San Francisco – i'll keep you updated on Instagram, Facebook and later on on my blog as well 🙂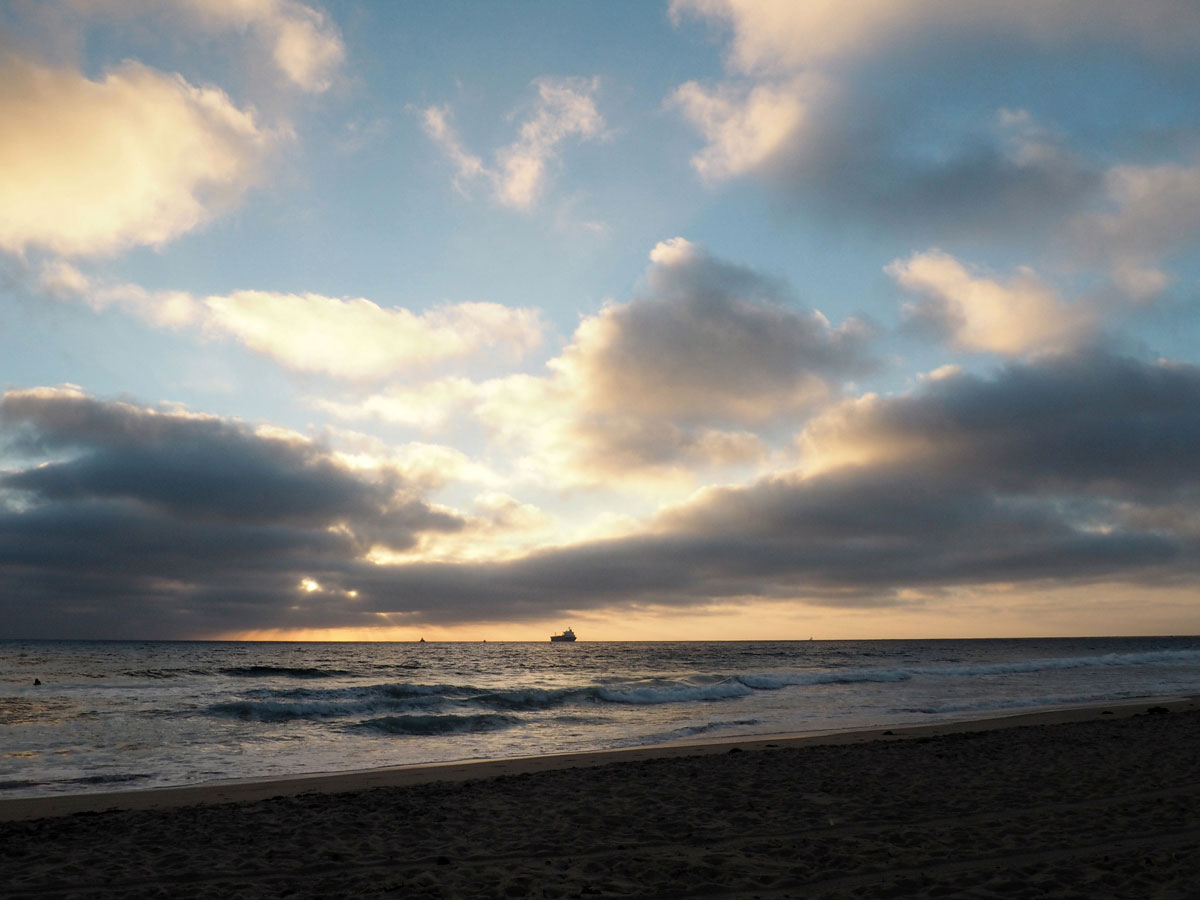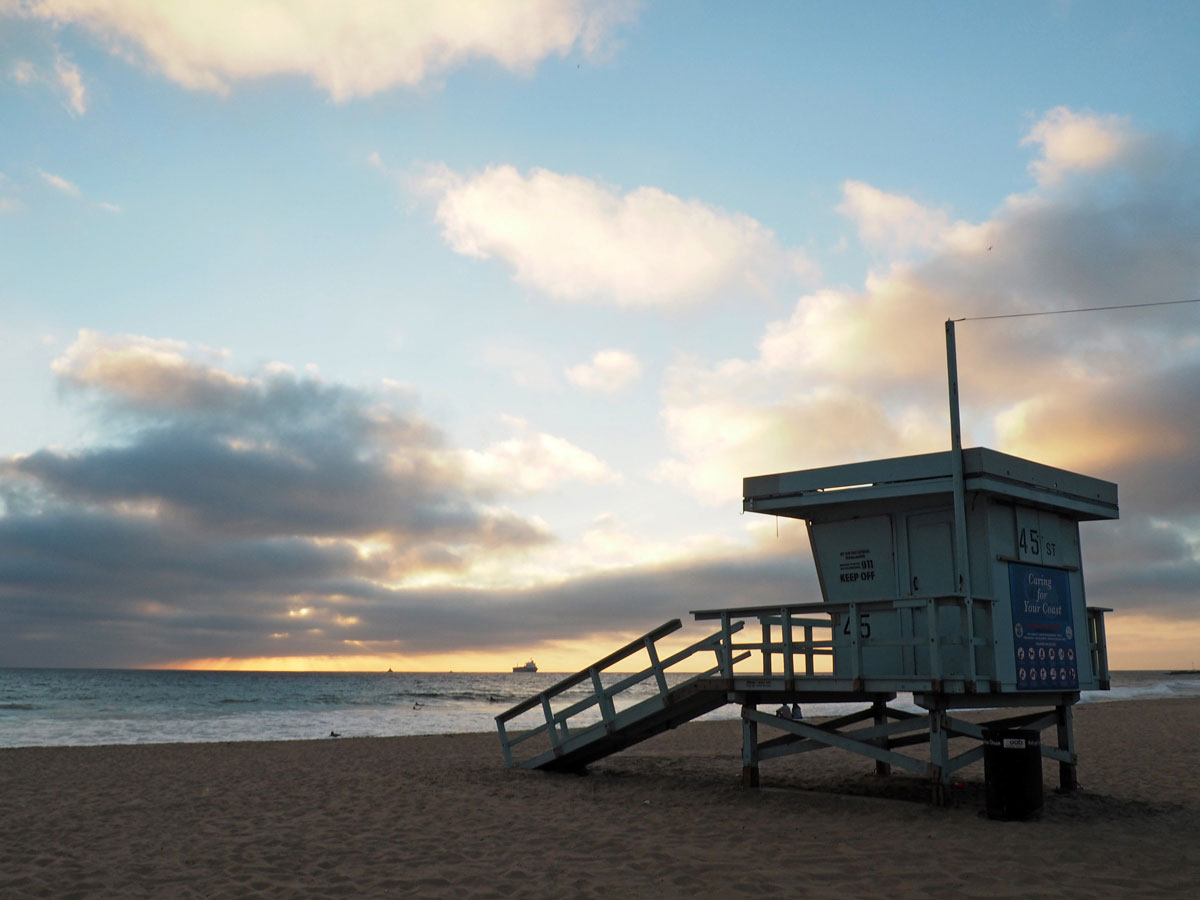 Merken