Angels Landing is the most famous and also a very dangerous hike in the beautiful Zion nationalpark. The view that you will get on that hike is amazing, but it also takes some time and effort to get to it.
A place so high that only angels can land
100 years ago a group of hikers were saying that only angels could land on the mountain, this is were the name is coming from. Some years later, somebody had the idea to put up cables for making it easier to climb up the small ridge of the mountain and from then on not only angels were able to get to the top.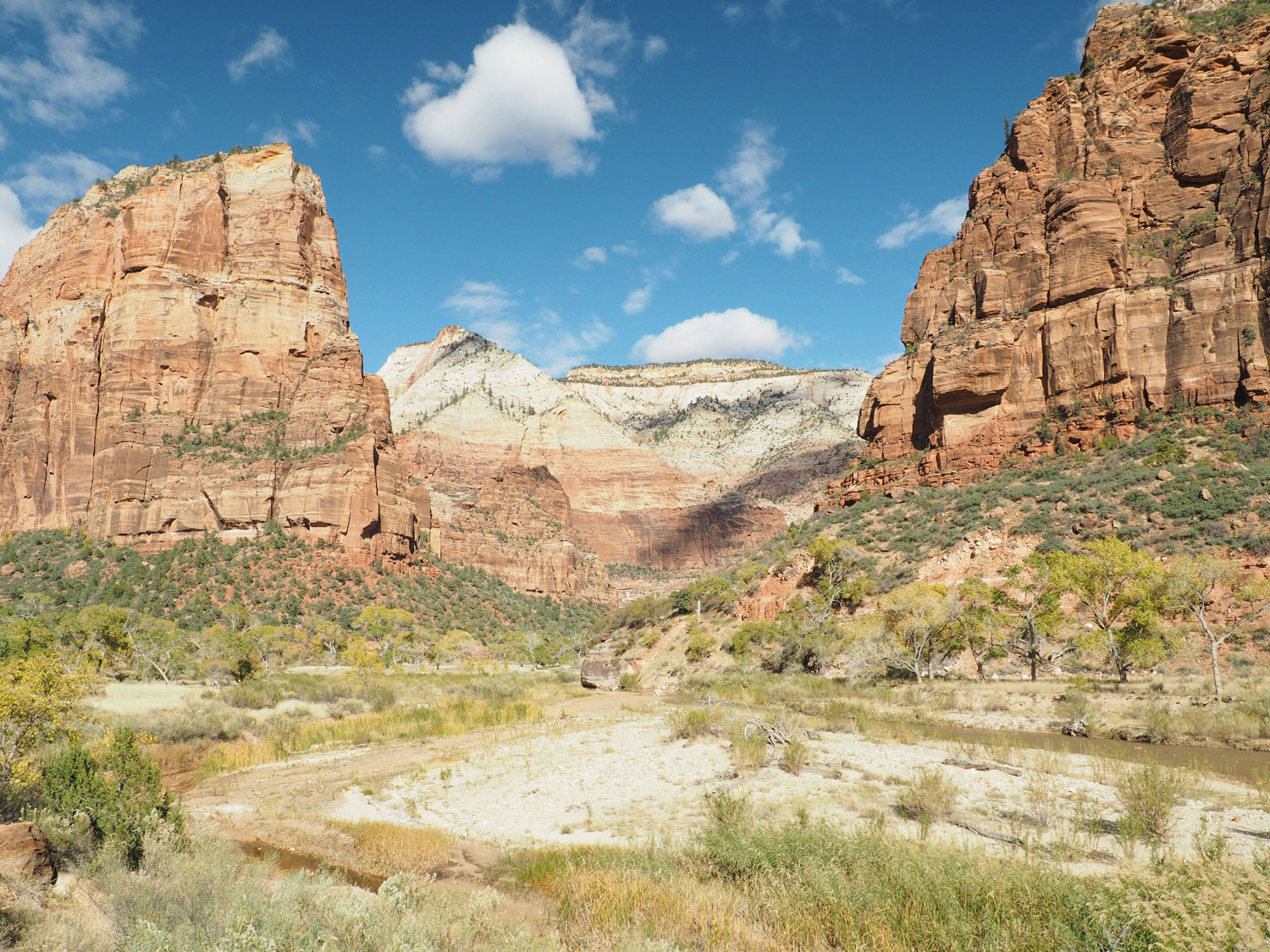 The hike
The beginning of the hike is really easy, you are walking in a flat terraine towards the mountain. After a while it starts being more like a hike, walking up the mountain until you're coming to a canyon. The canyon is really beautiful and you just walk straight and up again. When you're getting out of the canyon, you'll be at a plateau, thinking that you've made it – and that's where it just begins.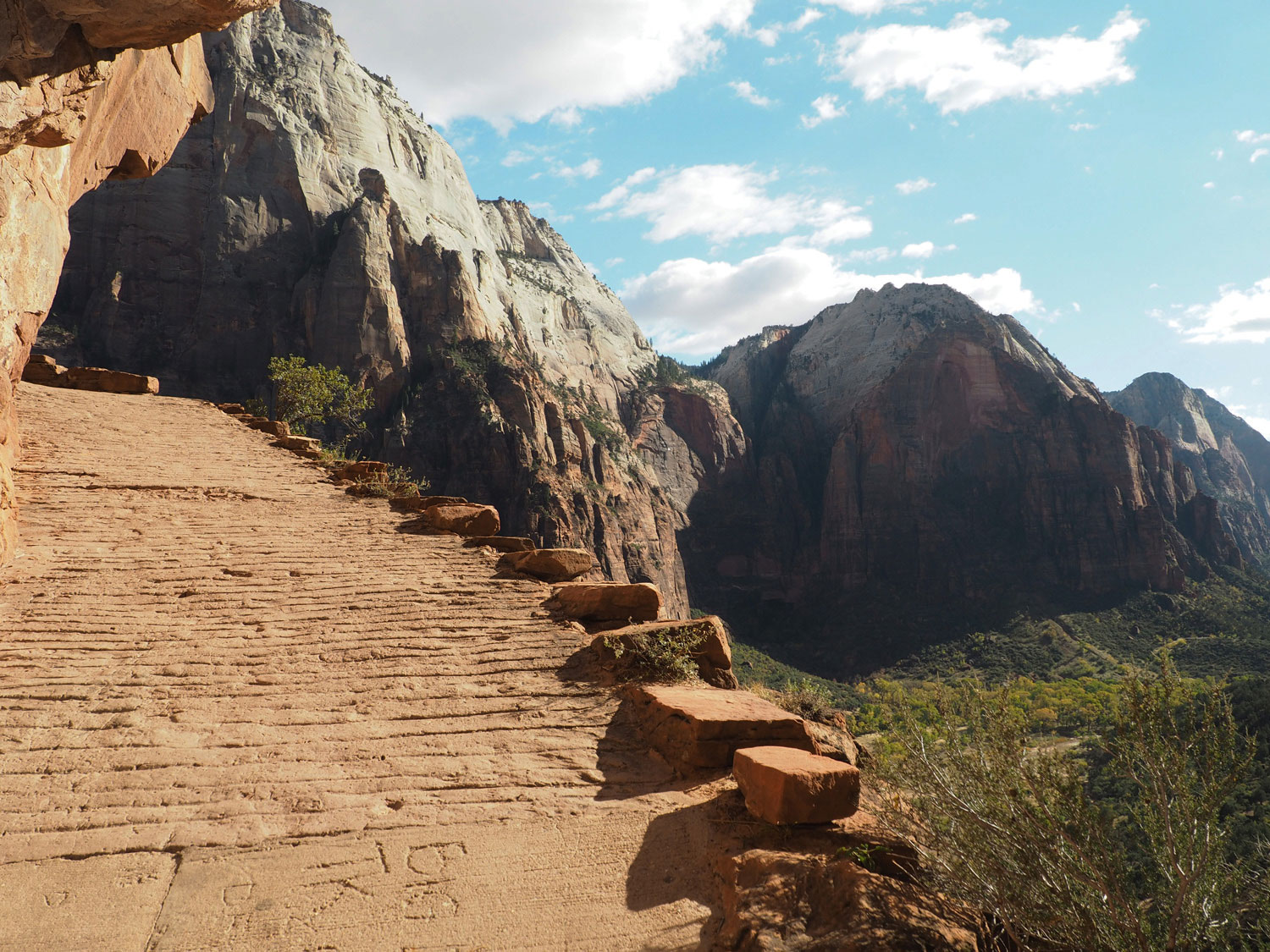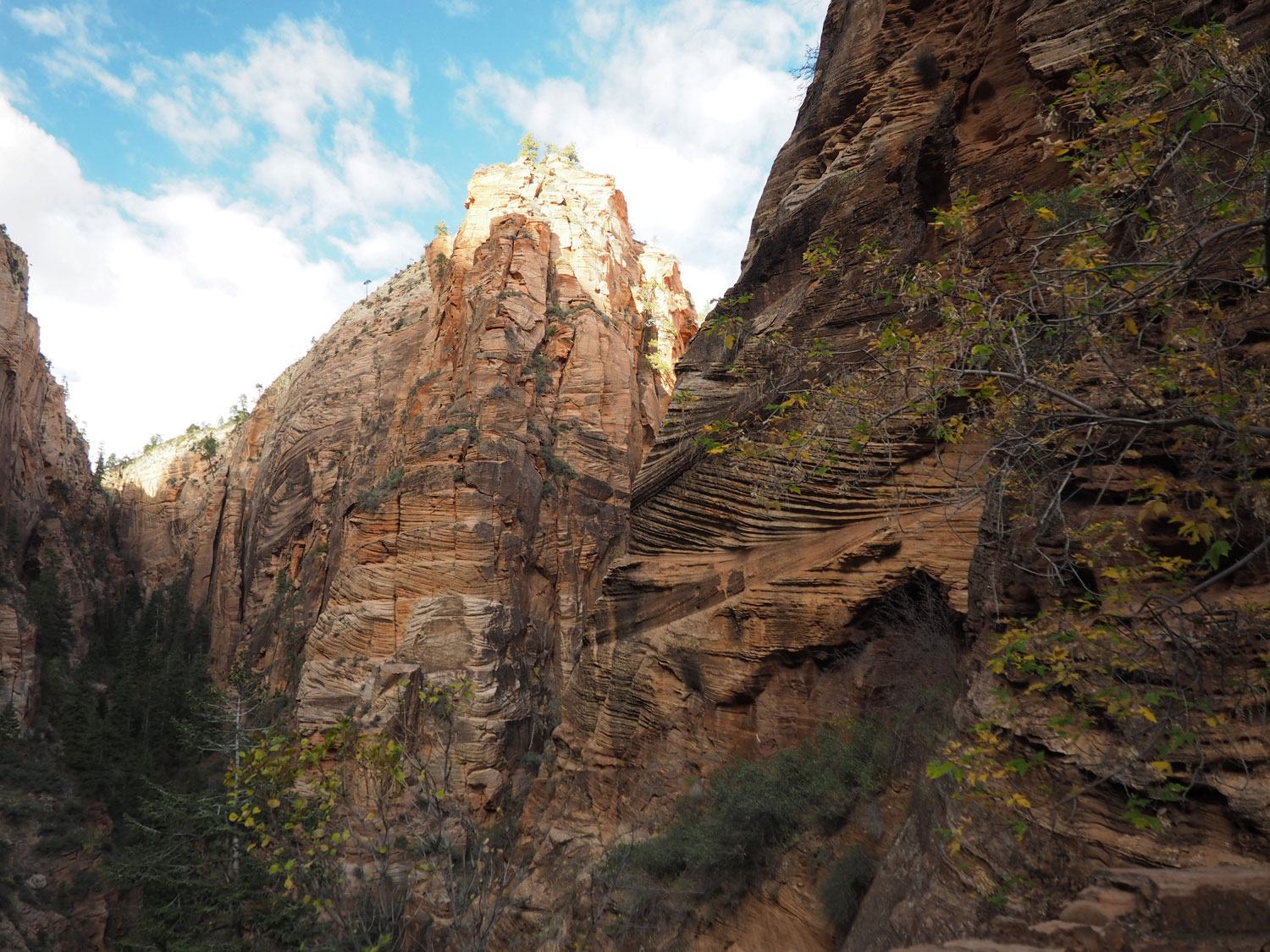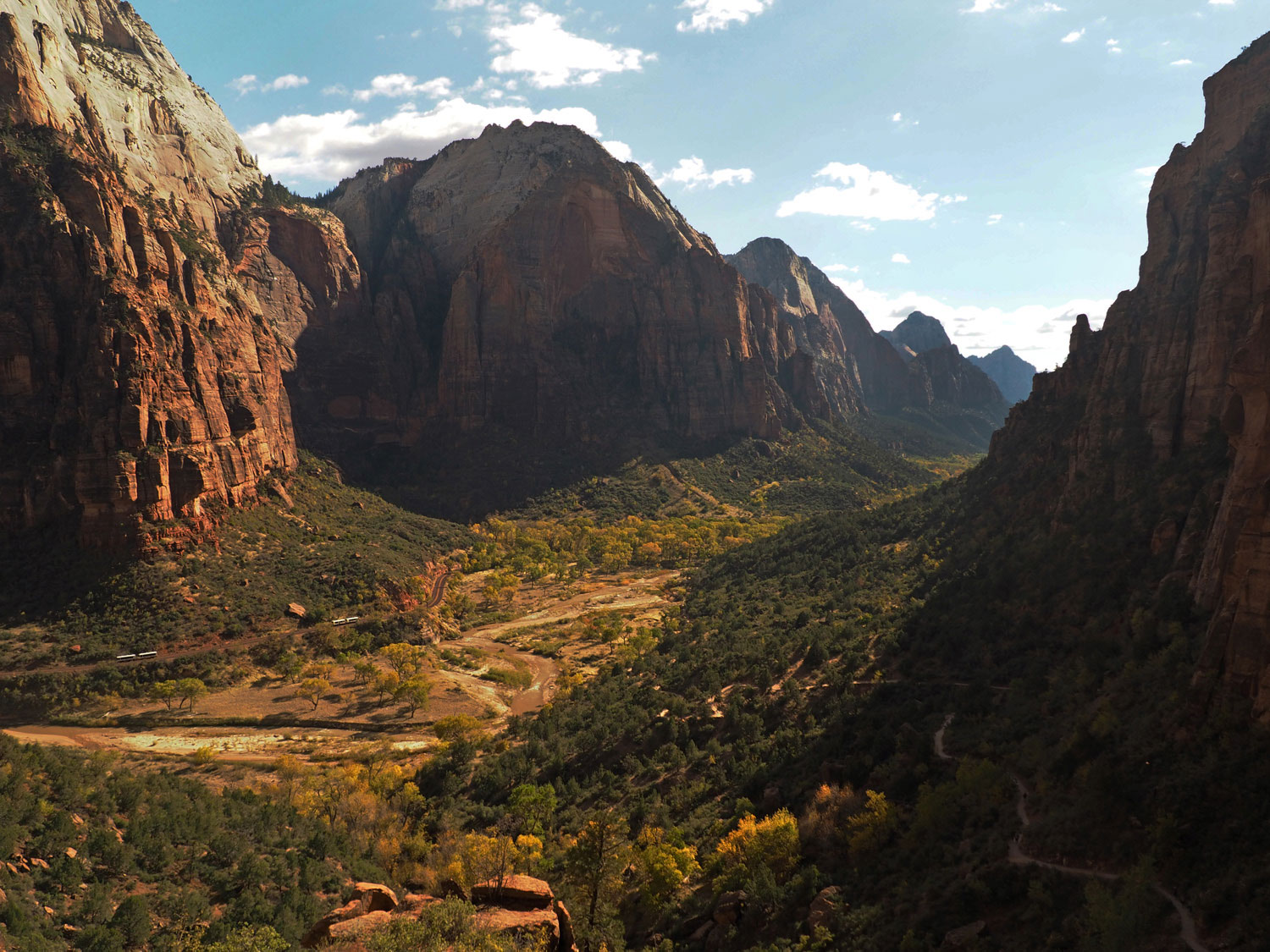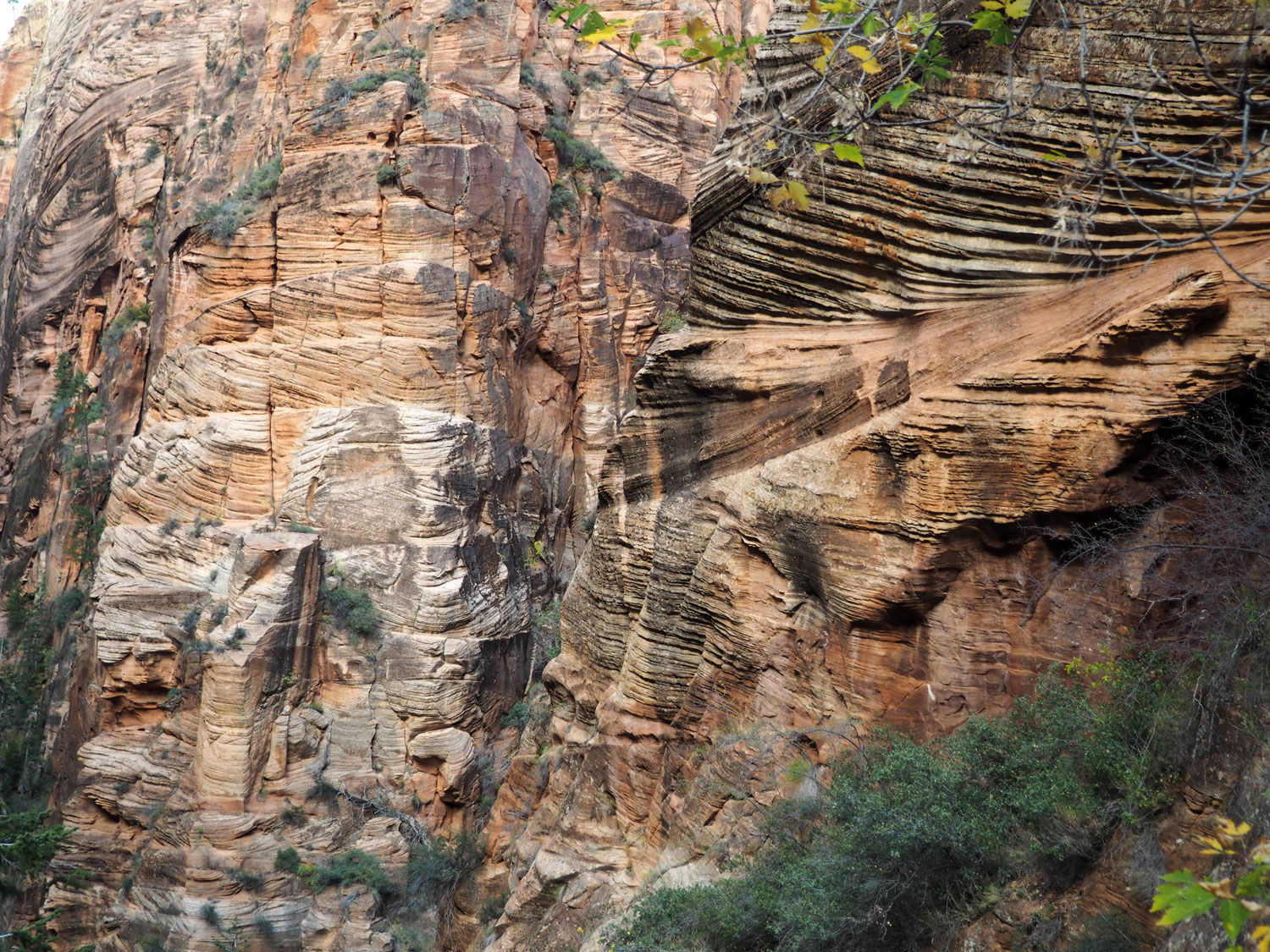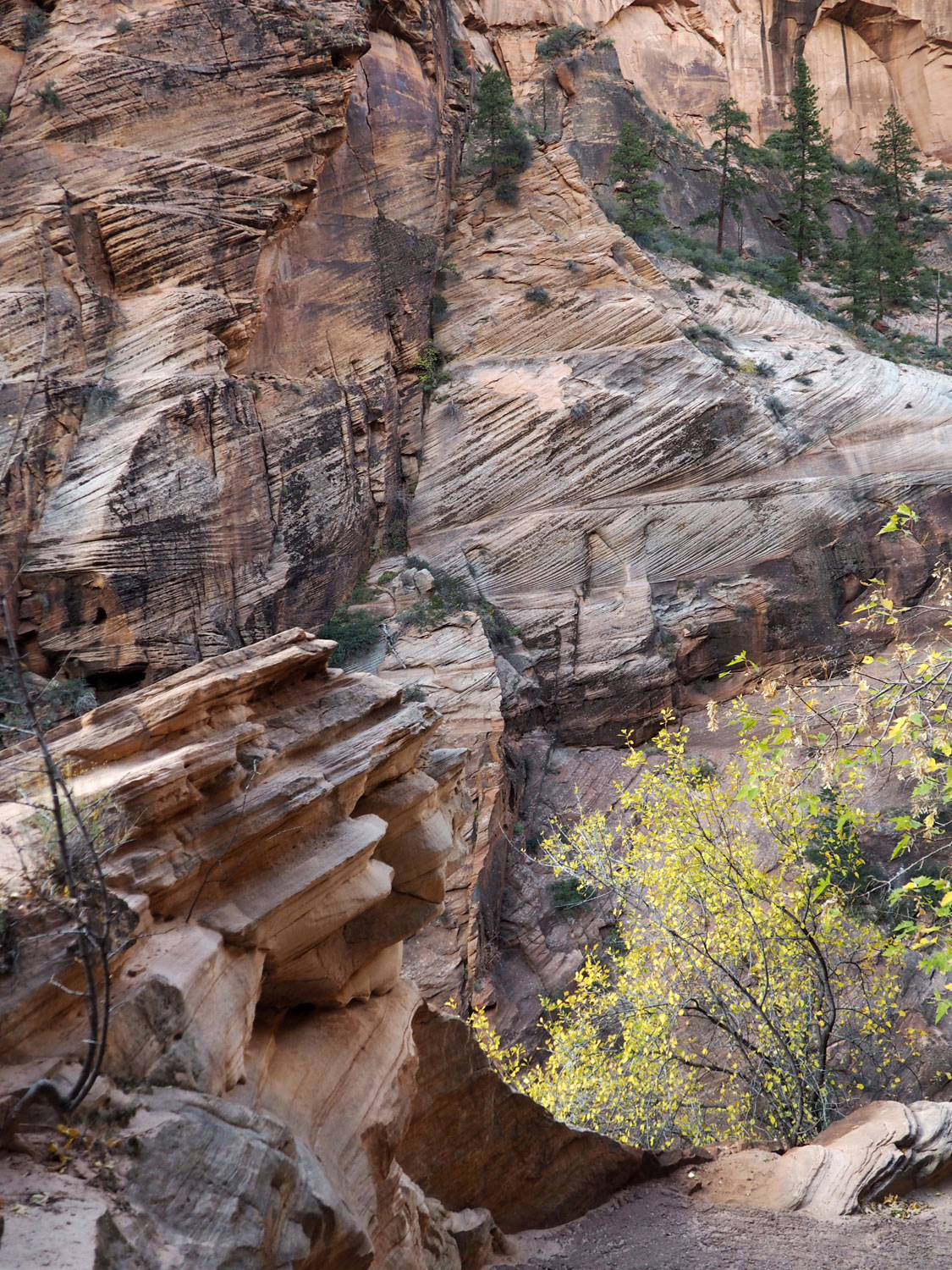 After watching those cute chipmunks and taking some pictures for a while, we were motivated to start hiking again and we thought it would only take another 10 minutes, because what was left was only half a mile. We had to find out that we were wrong – this 0.5 mile is the hardest part of the whole hike, because you have to walk up those cables. It's not as hard as the hike to the top of the Half Dome was, but you shouldn't slip away here either, because there's nothing that could catch you. Be sure to wear some proper shoes! My hiking boots were completely wet from the morning, so i was wearing some other shoes and i totally regret it.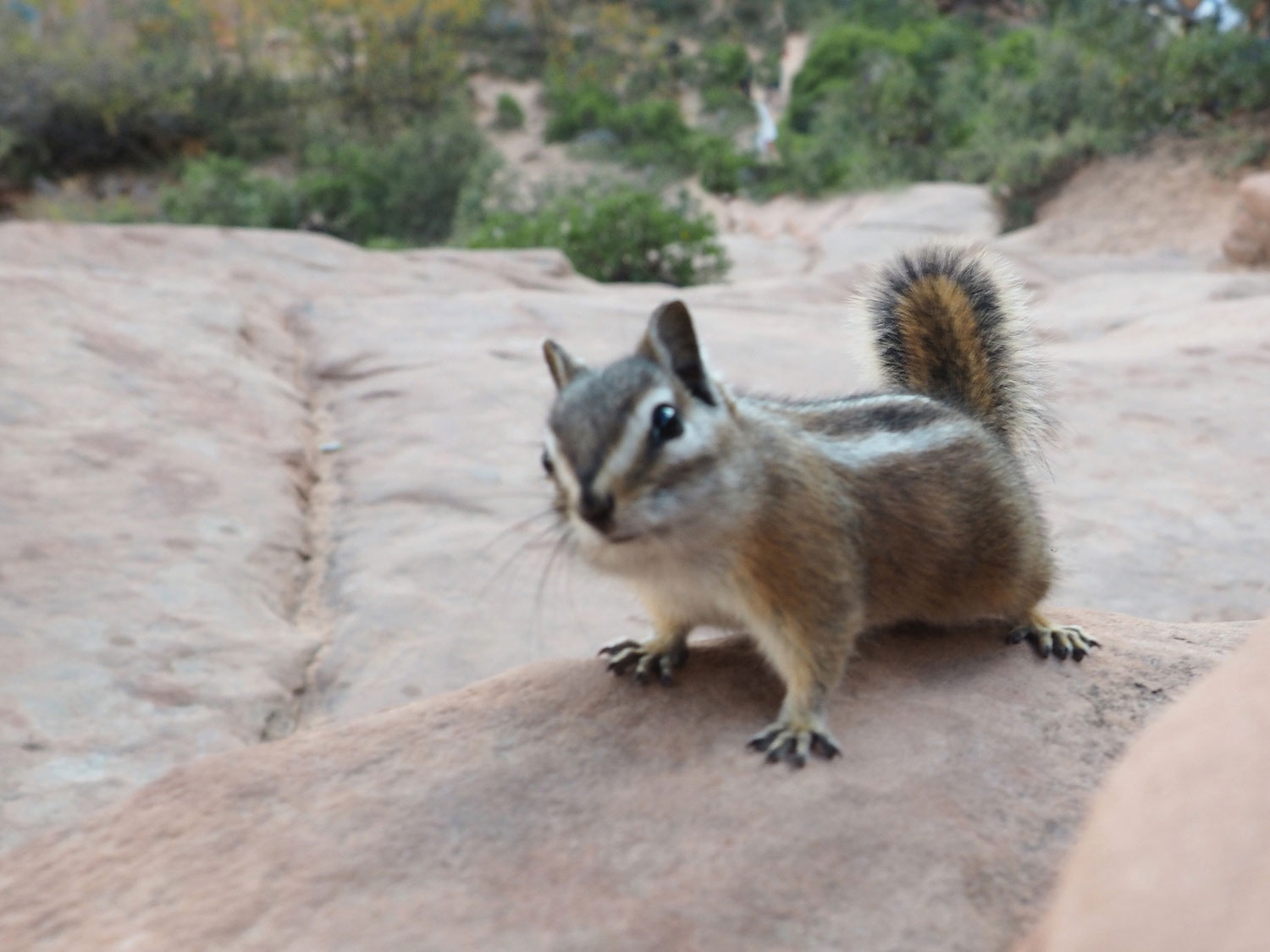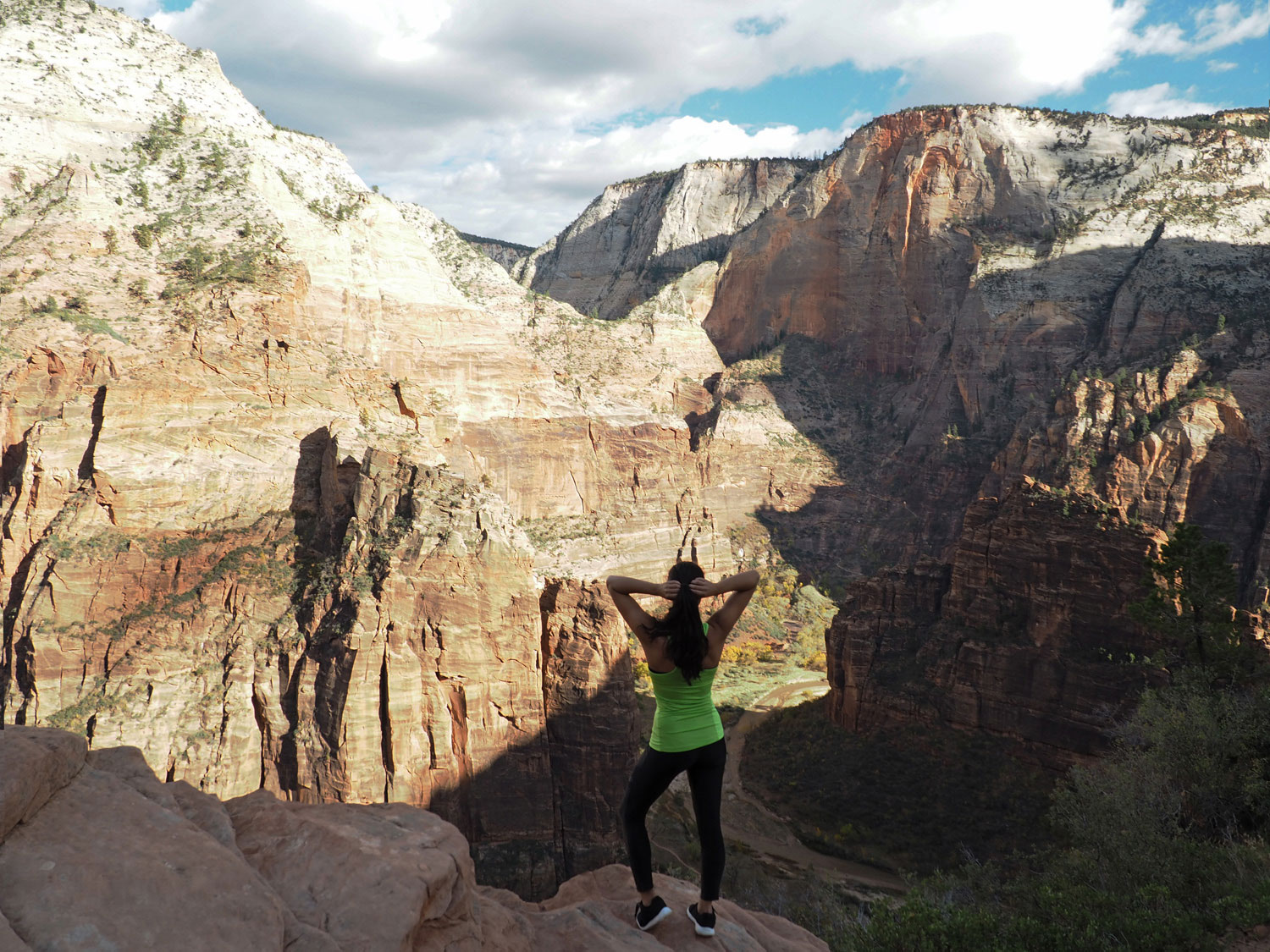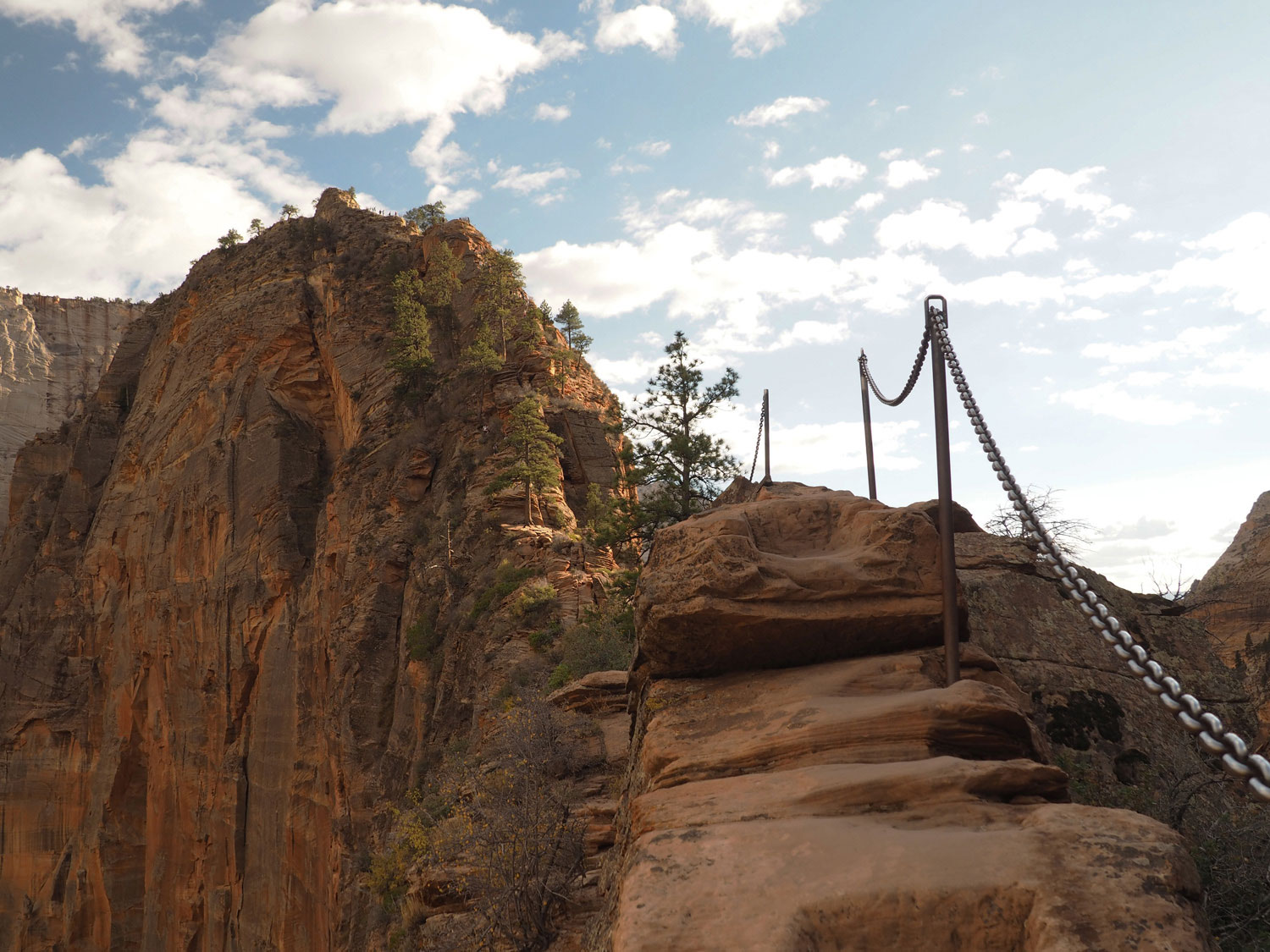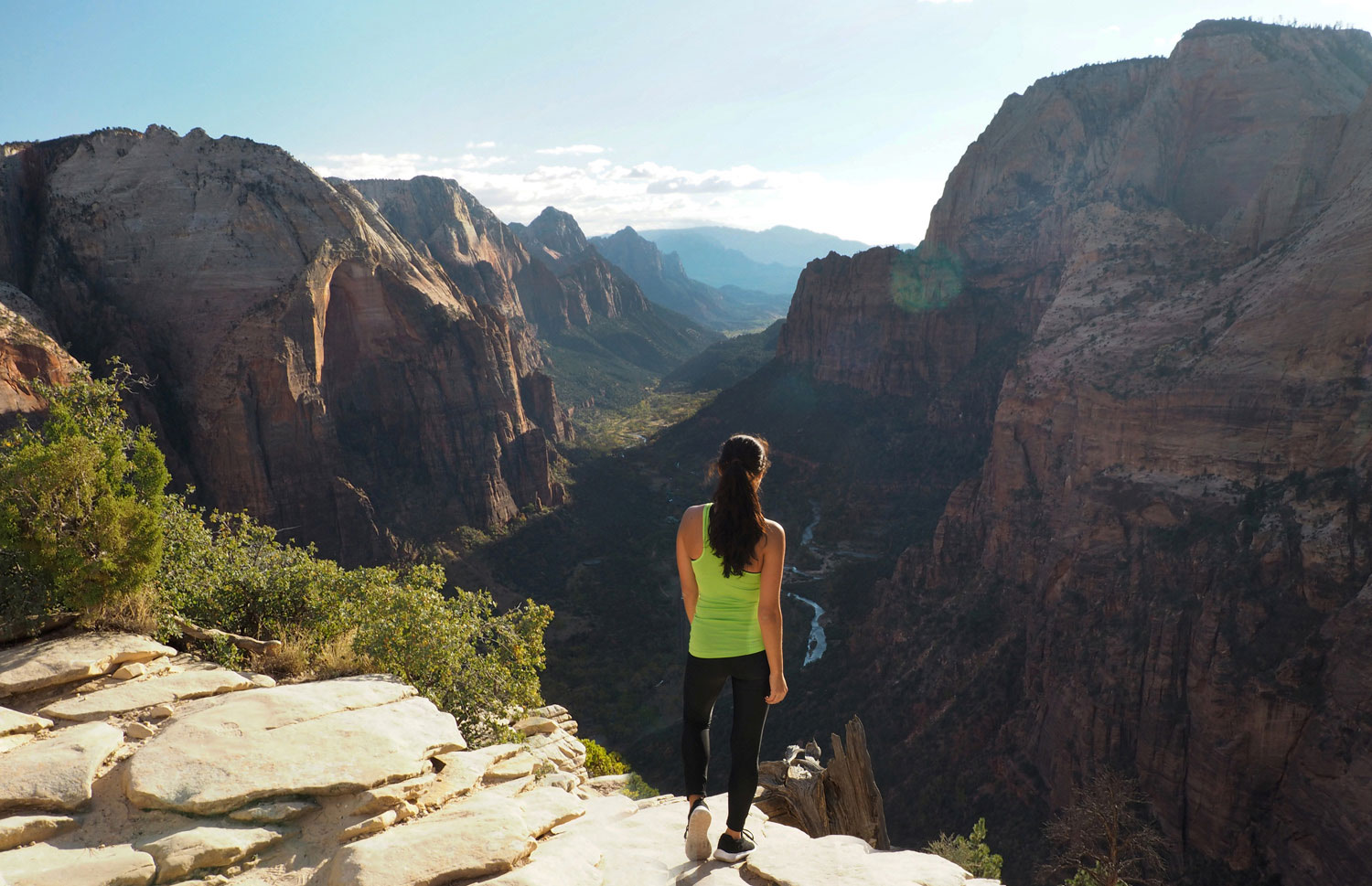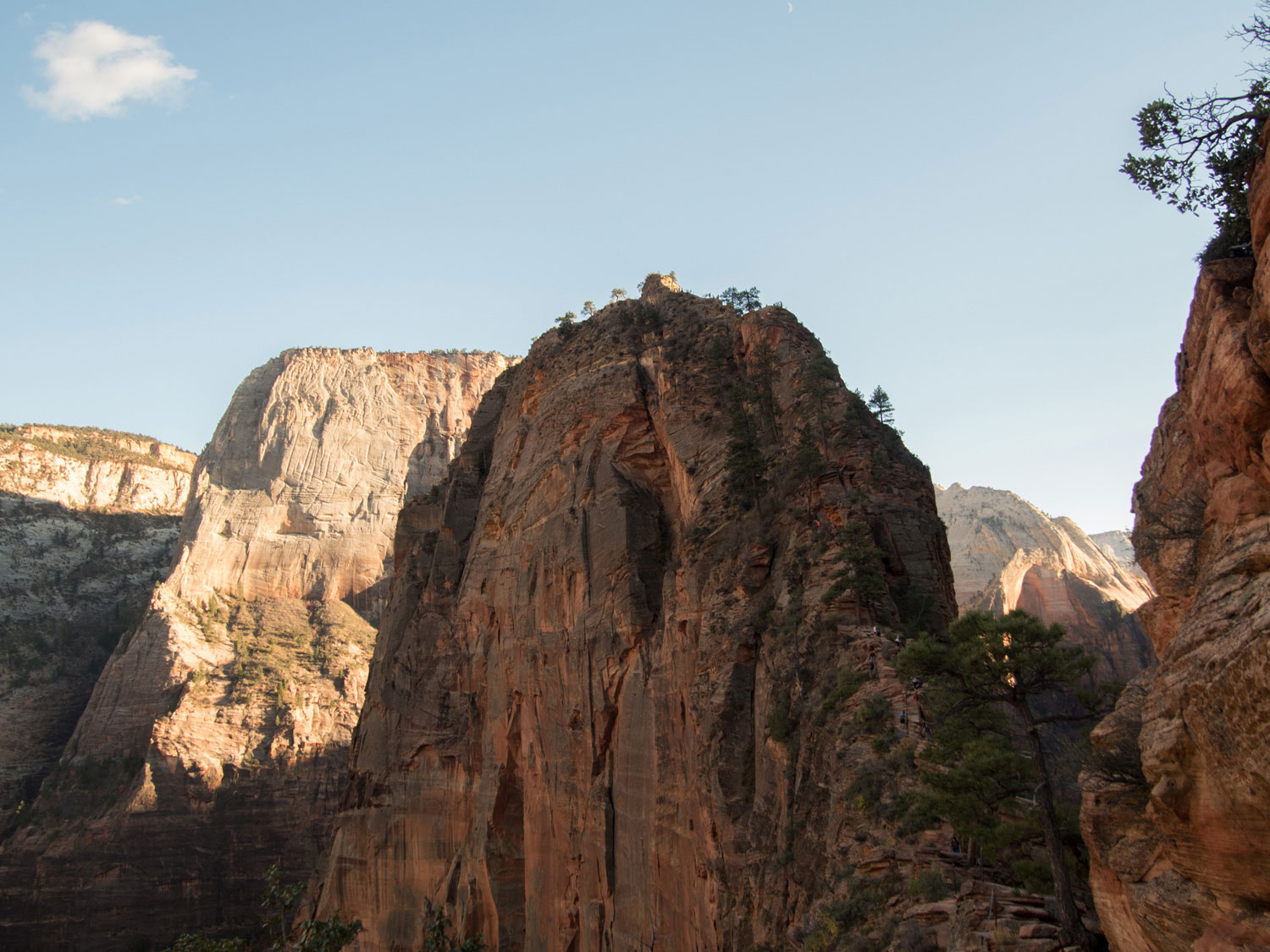 How long does it take?
On the internet we've read that it takes 5 hours for the roundtrip. At the sign there it said that it should take 4 hours. In the end it took us 3 hours to complete the roundtrip, but we have to admit, that we were going really fast in the beginning, because we were afraid of missing the last bus back to the visitorcenter.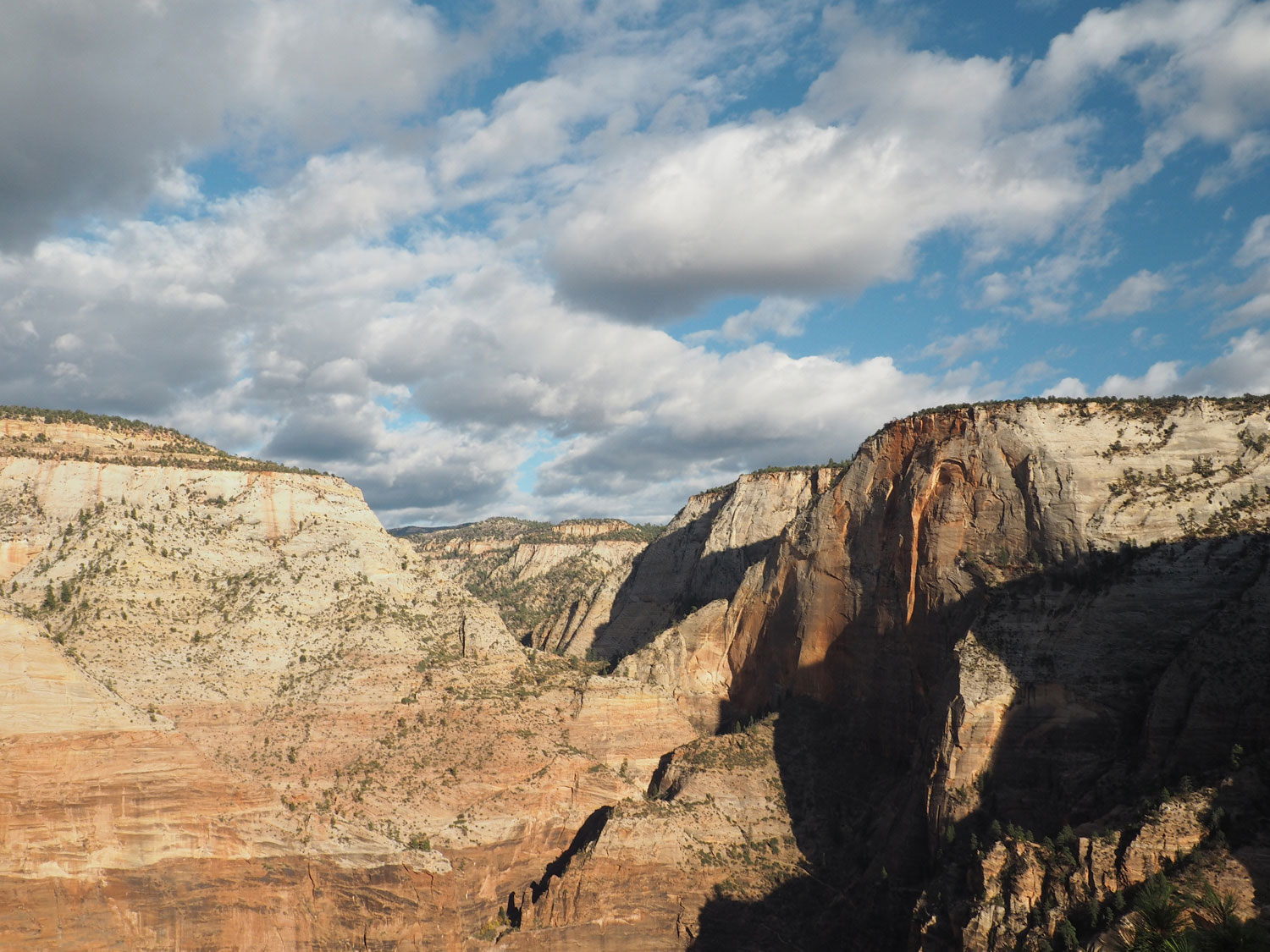 Getting to the Angels Landing
In the Zion Nationalpark cars are only allowed until the Visitorcenter and to the Overview point of the park, so you have to get into a bus to visit all the other beautiful places. The busride takes around 20 minutes to the trailstart. Make sure to find out when the last bus is leaving, otherwise you might be stuck in the middle of nowhere and have to walk around 6km.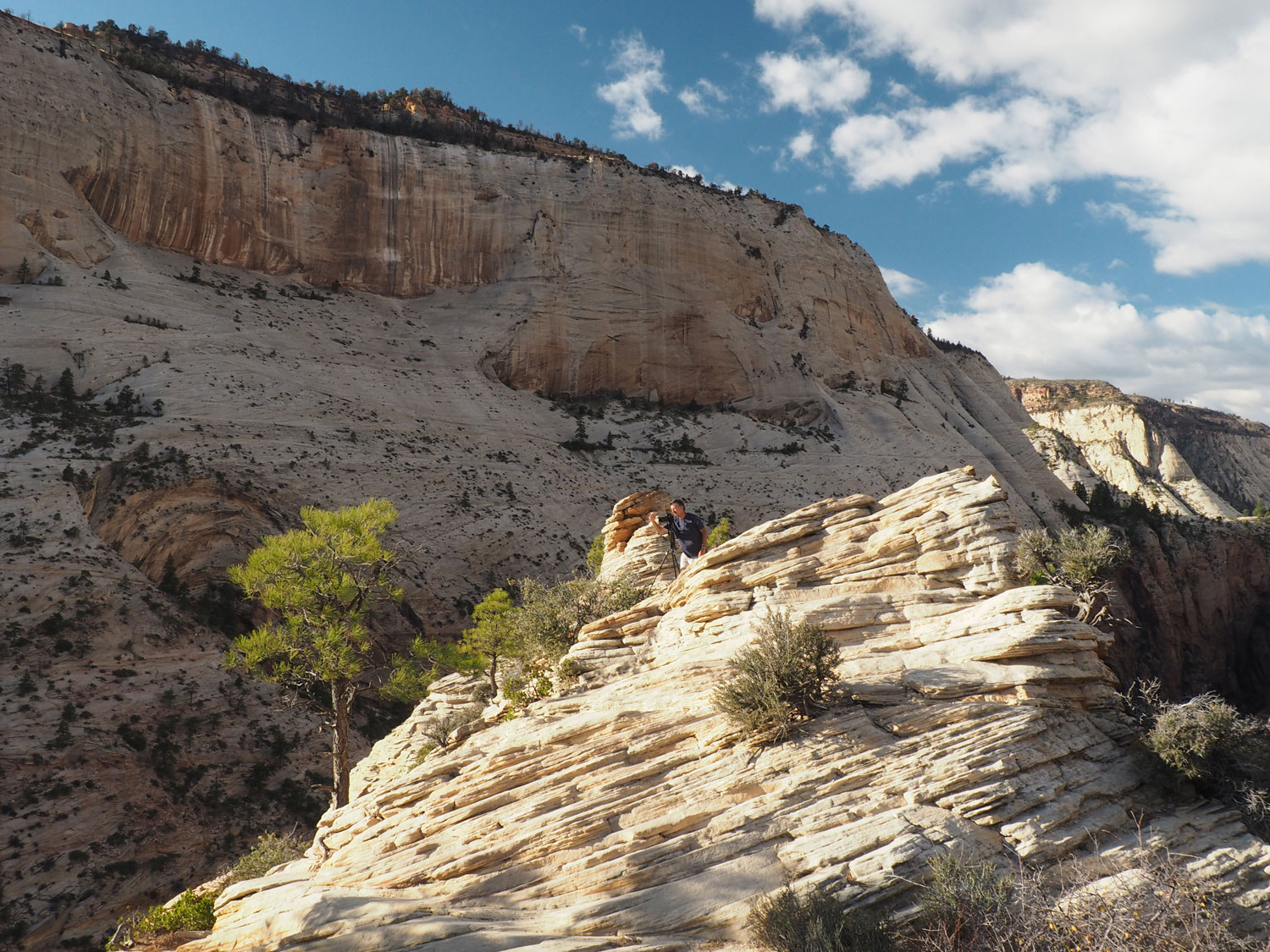 Merken