I have been doing a lot of crazy things in my life, but hiking in a river has not been on my list ever. Sometimes when I was doing hikes I had to cross the river, but not really walk in it for some miles, like you're doing it at The Narrows in the Zion Nationalpark.
To be honest, in the beginning I was a bit skeptical about that hike, because i couldn't really believe that you have to walk in the water for having a nice view, but in the end my cold and wet feet were totally worth it!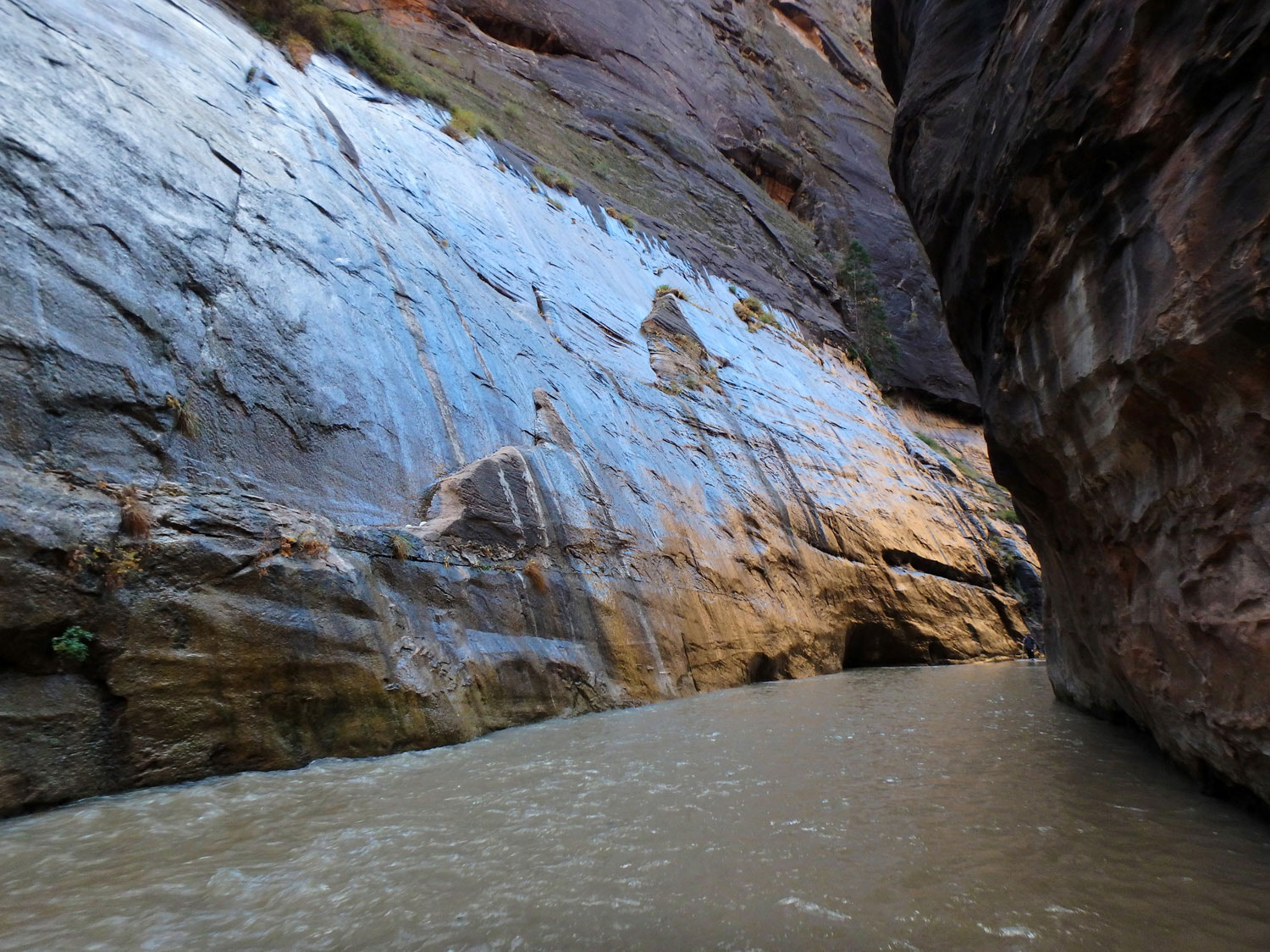 The Narrows – The hike
The hike starts with an easy walk next to the river for around 20-30 minutes until you're arriving at the starting point of the hike in the river. This walk down to the river entrance is also really beautiful!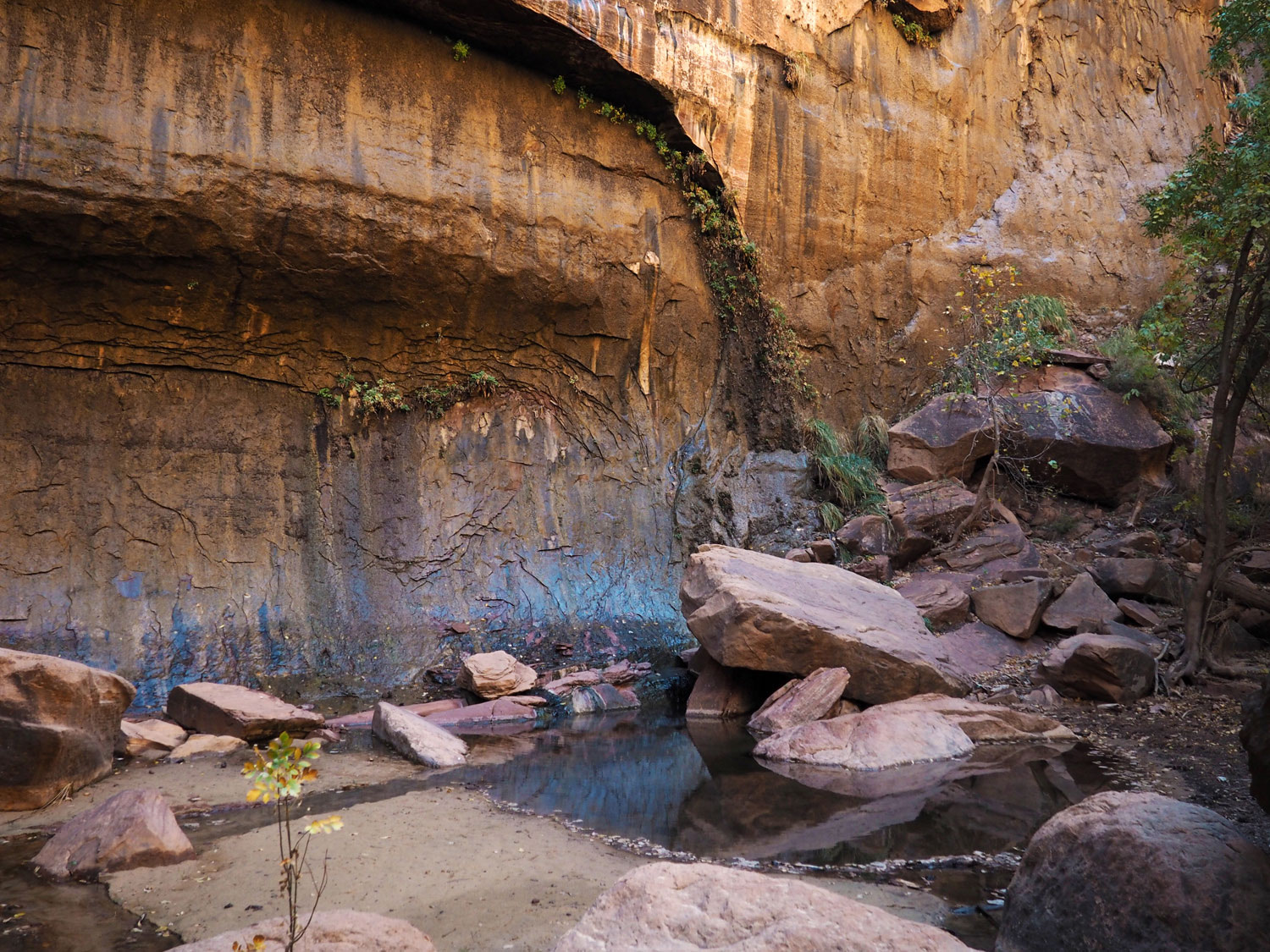 After entering the riverwalk, you are walking in shallow water for some meters until you're starting to realize that the water is getting deeper. The beginning of the hike is probably the most difficult part, because there are no sandbanks to step onto and walk on them. Here you also have to be careful, sometimes the sand in the water is blown away, so it can happen that you're taking a step and sinking into the water really deep. Be prepared for that! In the river there are a lot of rocks, so be careful to not slip on them and don't hurt your feet by hitting those rocks.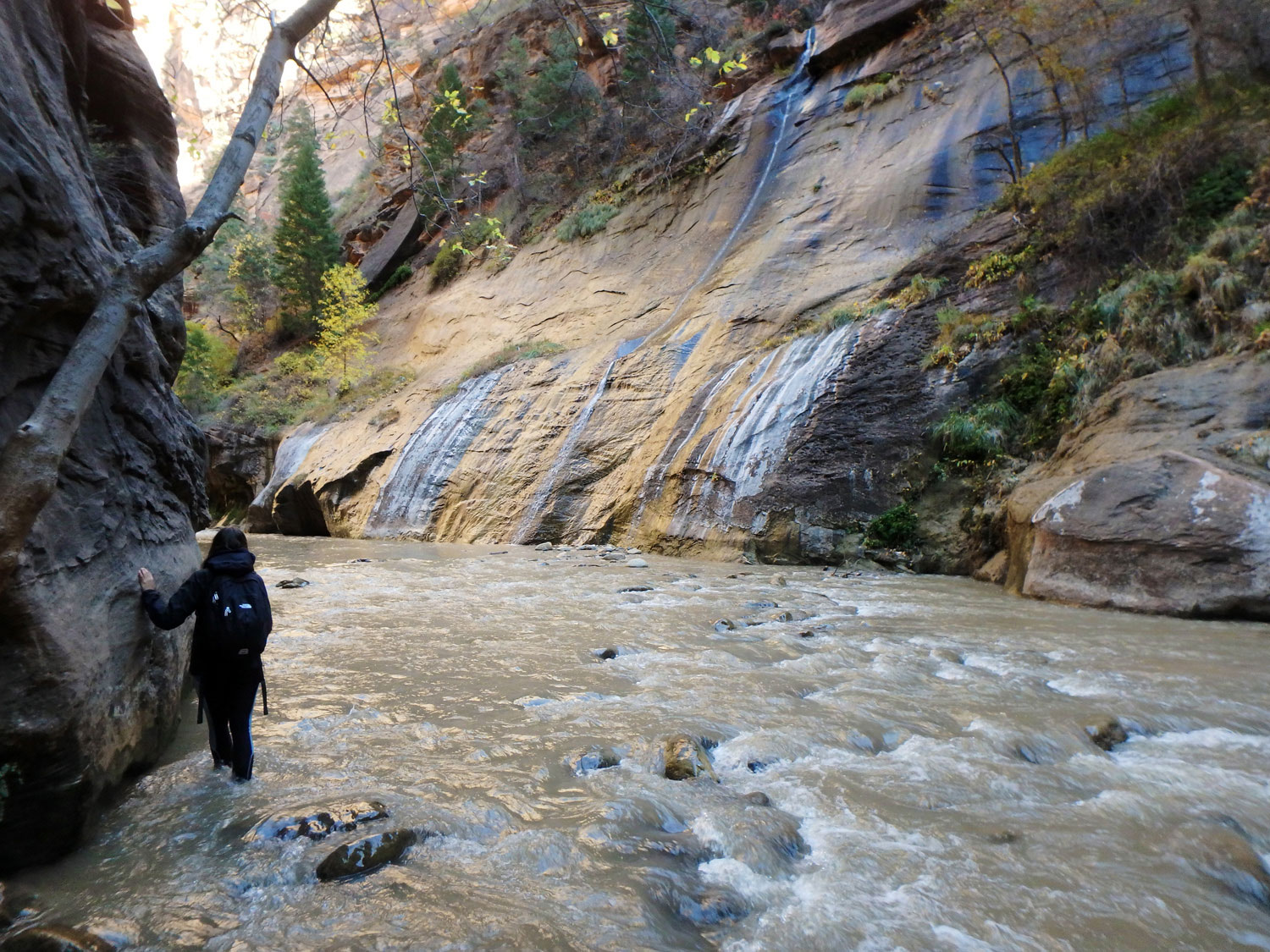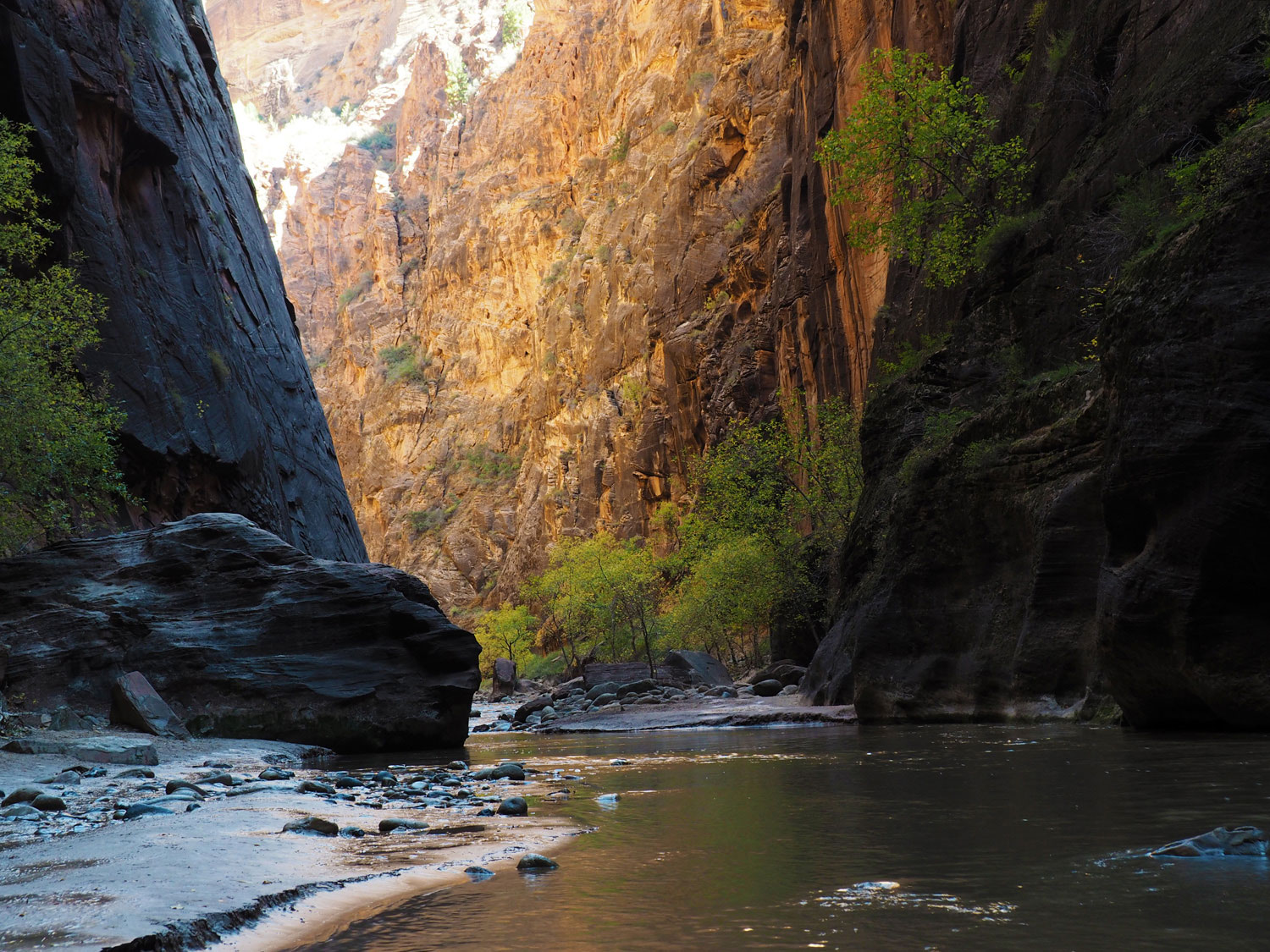 In the first few turns the canyon is changing a lot. The further you get into the canyon, the more spectacular and beautiful it gets. We were walking from sandbank to sandbank to not get stuck in the water and to be able to walk faster. Otherwise you might get into knee- or hipdeep water and this can be a bit scary too. One time we were deciding to take a different route, because it looked easier and after a while we were ending up being stuck in hipdeep water, with wet backpack and jacket.
If you're bringing a lot of time and feeling warm walking in the 10 degree warm water, you can walk along The Narrows for 16 miles (I think this is return though). We were turning around after 1 1/2 hours because we were starting to feel cold and also the canyon did not change that much after a while. After returning from the hike, we were hurrying up to get into the next bus, so we were also able to do the Angels Landing hike on the afternoon.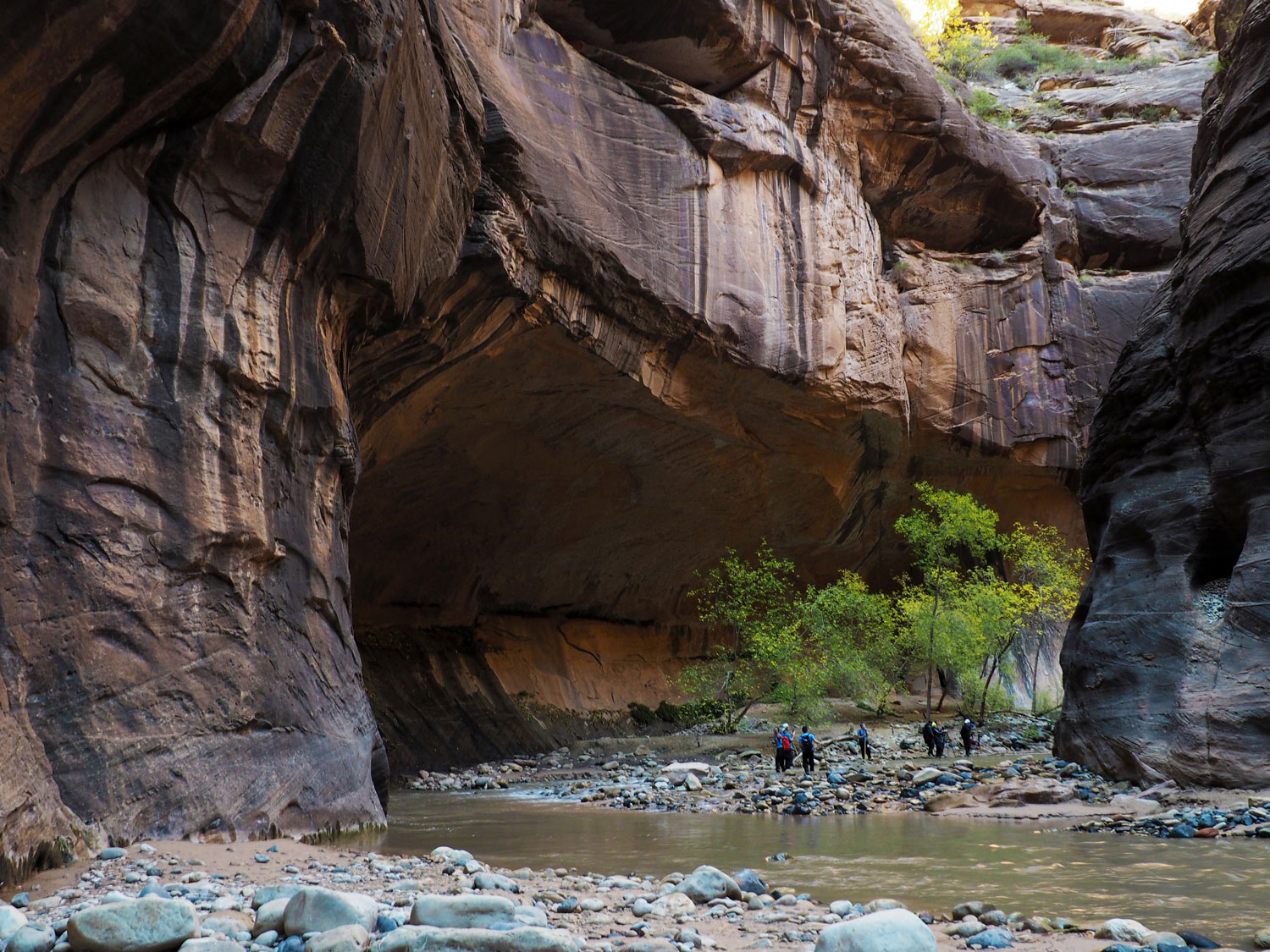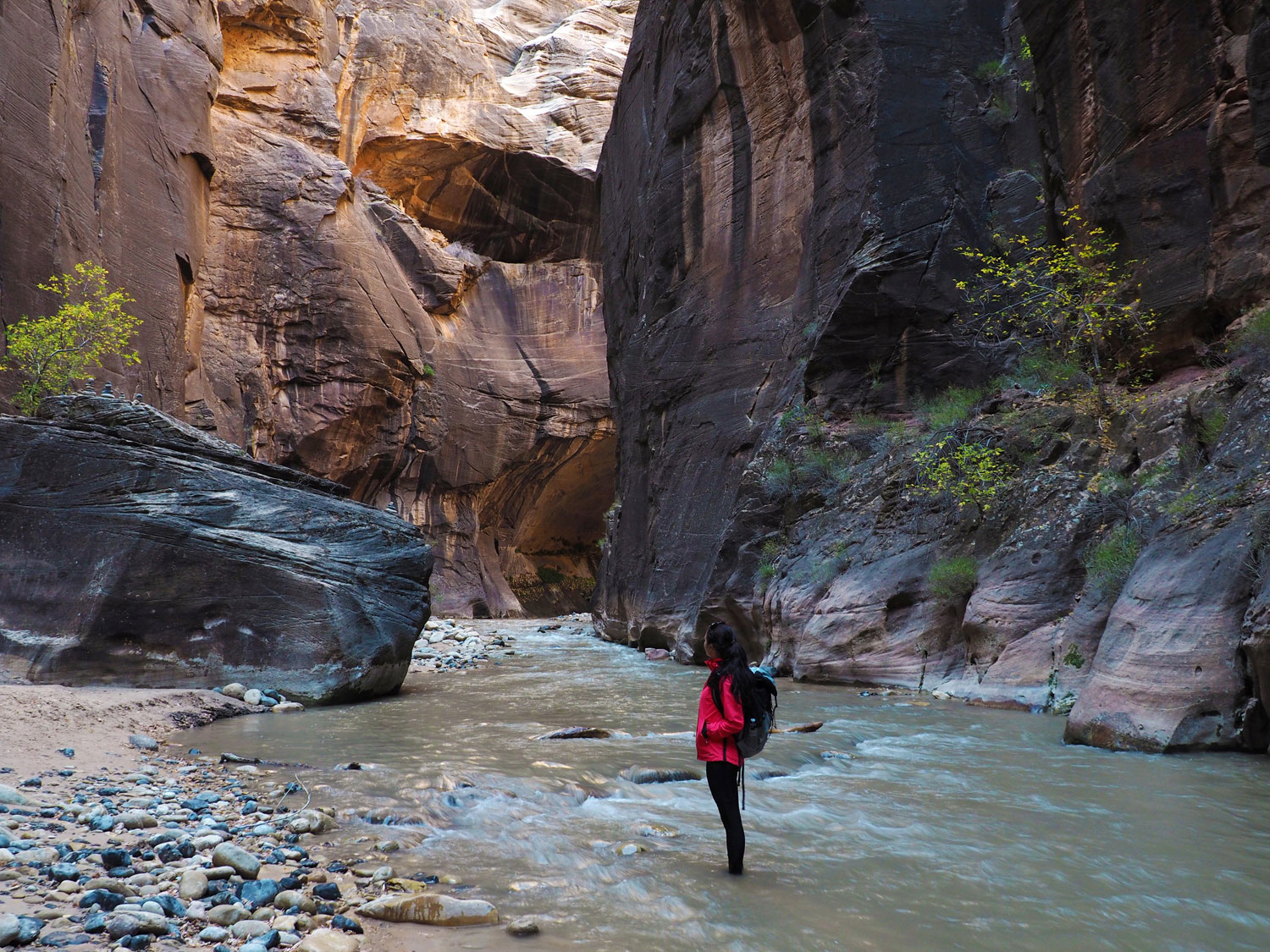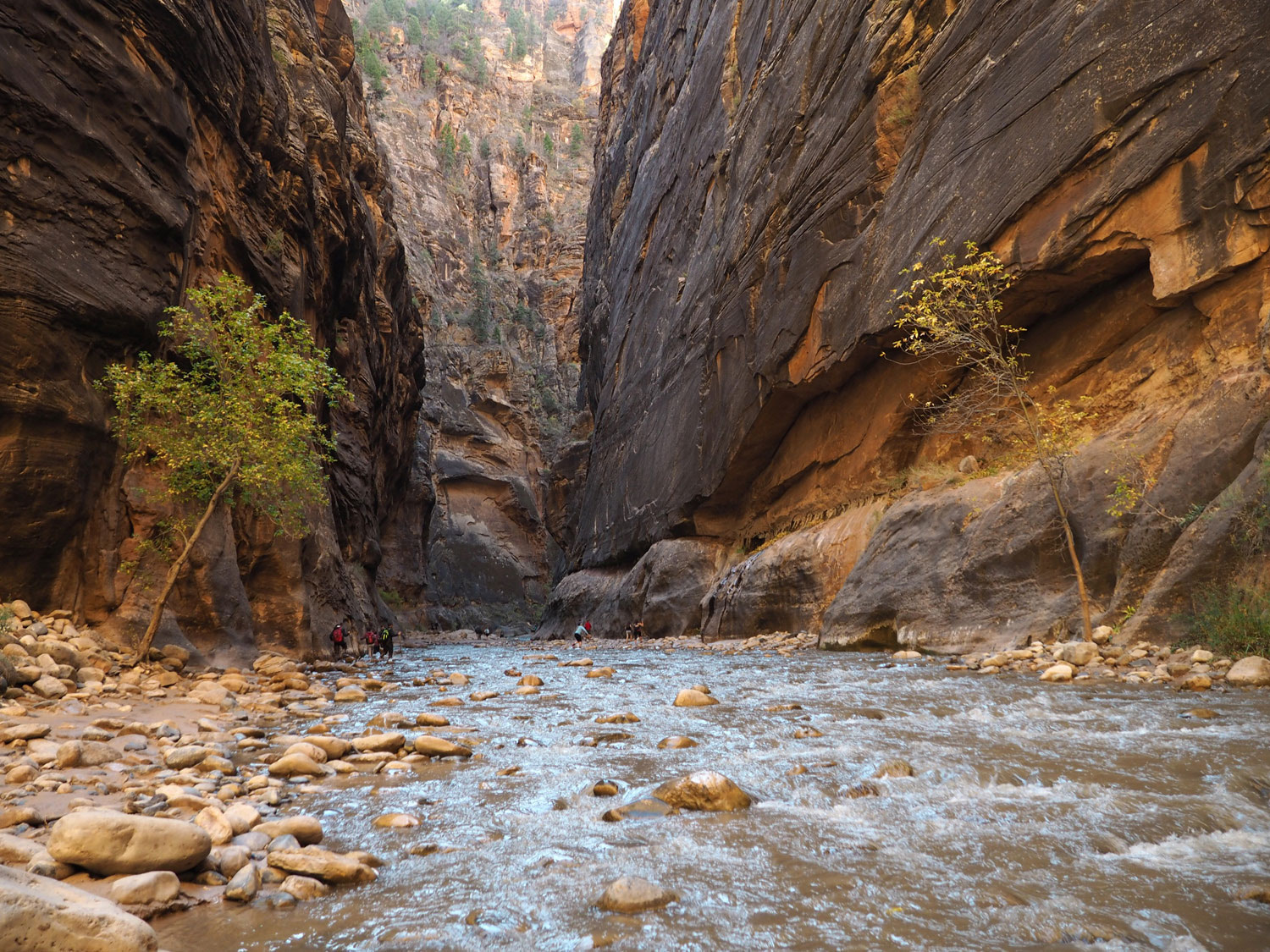 Packing for the Narrows
If you want to do The Narrows, i can recommend bringing a stick or finding one in the forrest, because walking with a stick is so much easier with all the rocks in the water. You can also rent one, together with Neoprenshoes and -socks for around 24 Dollar at the Visitor Center. There you can also rent fishing trousers, which are a bit water resistent and will keep you warmer. We were doing the hike in our normal sportclothes with hiking boots and it was totally fine. The water is cold anyway and i don't think it makes such a difference if you're wearing Neoprenshoes. Maybe? Anyway, we were feeling good in what we were wearing. But i can definitely recommend bringing good shoes (hiking boots if possible), because it's easier walking on all the rocks with them.
Bringing along a dry bag is a must if you're about to bring along your camera, phone or other things that shouldn't get wet. I was slipping once (even though i was pretty stable walking) and I'm not sure if my camera would have stayed dry without the dry bag.
As on every hike that you're doing, you have to bring along water and maybe some food. Specially with the food you have to keep in mind that you can only go to the Zion by taking the public bus and you might not get back to your car that easily.
If you're smart, you would also want to bring along dry shoes, socks and maybe a towel and a second pair of pants. Otherwise you will have to get into the bus with all your wet clothes on and believe me, at least dry shoes are making you feel so much better!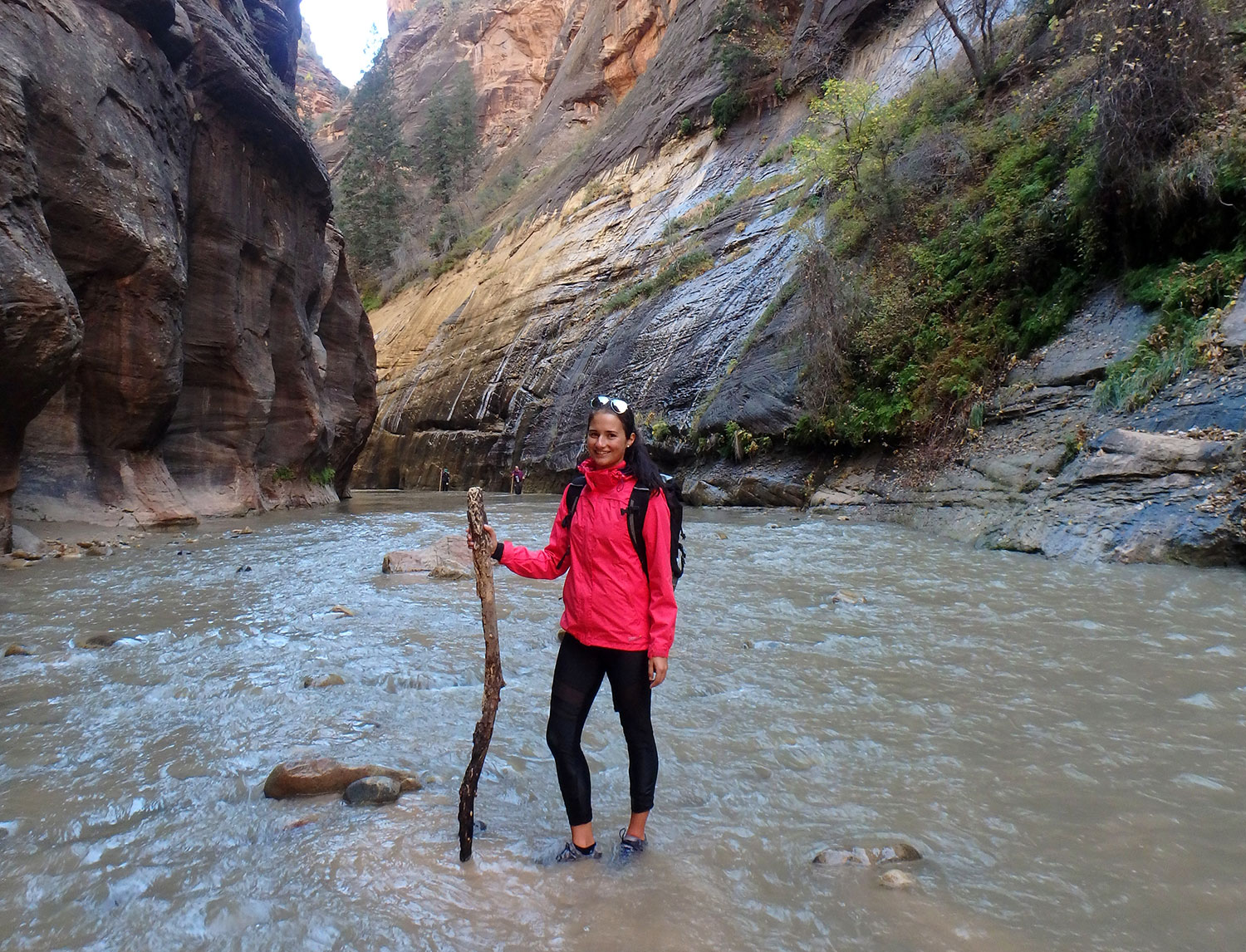 Getting there
In Zion nationalpark it is not allowed to go by car, so you will always have to take the tourist bus, which is driving all the way from the visitor center to The Narrows and return every 10-15 minutes. You may have to be patient, specially when there are a lot of people, because the busses might be full, so you'll have to wait for another one. The drive from the Visitorcenter to The Narrows takes around 40 minutes. Just keep in mind the time that the last bus is leaving, otherwise you will be stuck in the middle of nowhere.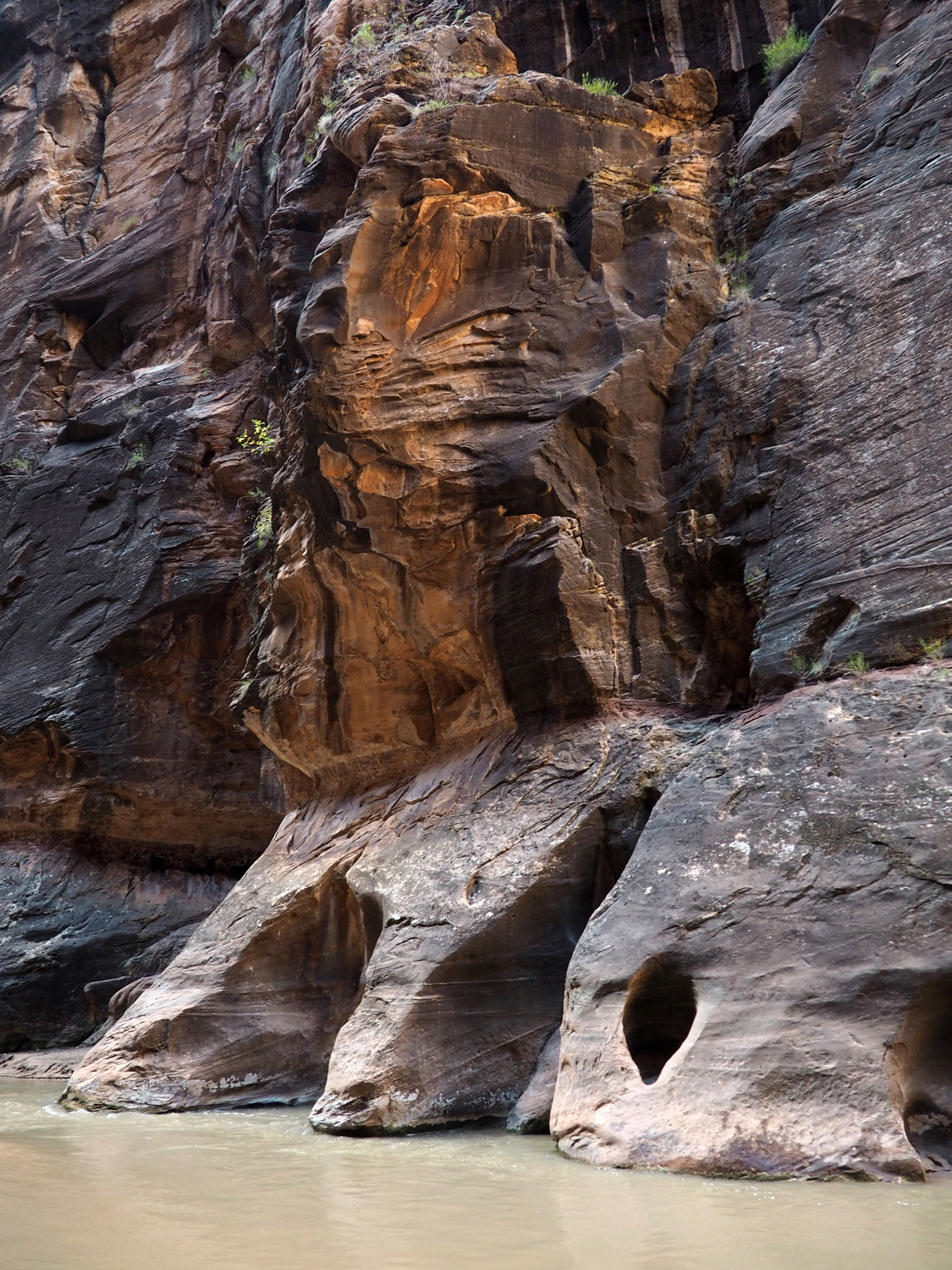 Merken