Some years ago me and my family were going to the city that never sleeps for the first time and I was totally flashed by all the lights and skyscrapers. New York has so much to offer, you can spend a week and you still have not even seen a tiny bit of it. But there are some places that everybody loves visiting, although they might be touristy.
Brooklyn Bridge
It doesn't matter if it's raining or the sun is shining – going over to Brooklyn and walking back to Manhattan on the Brooklyn Bridge is always worth it.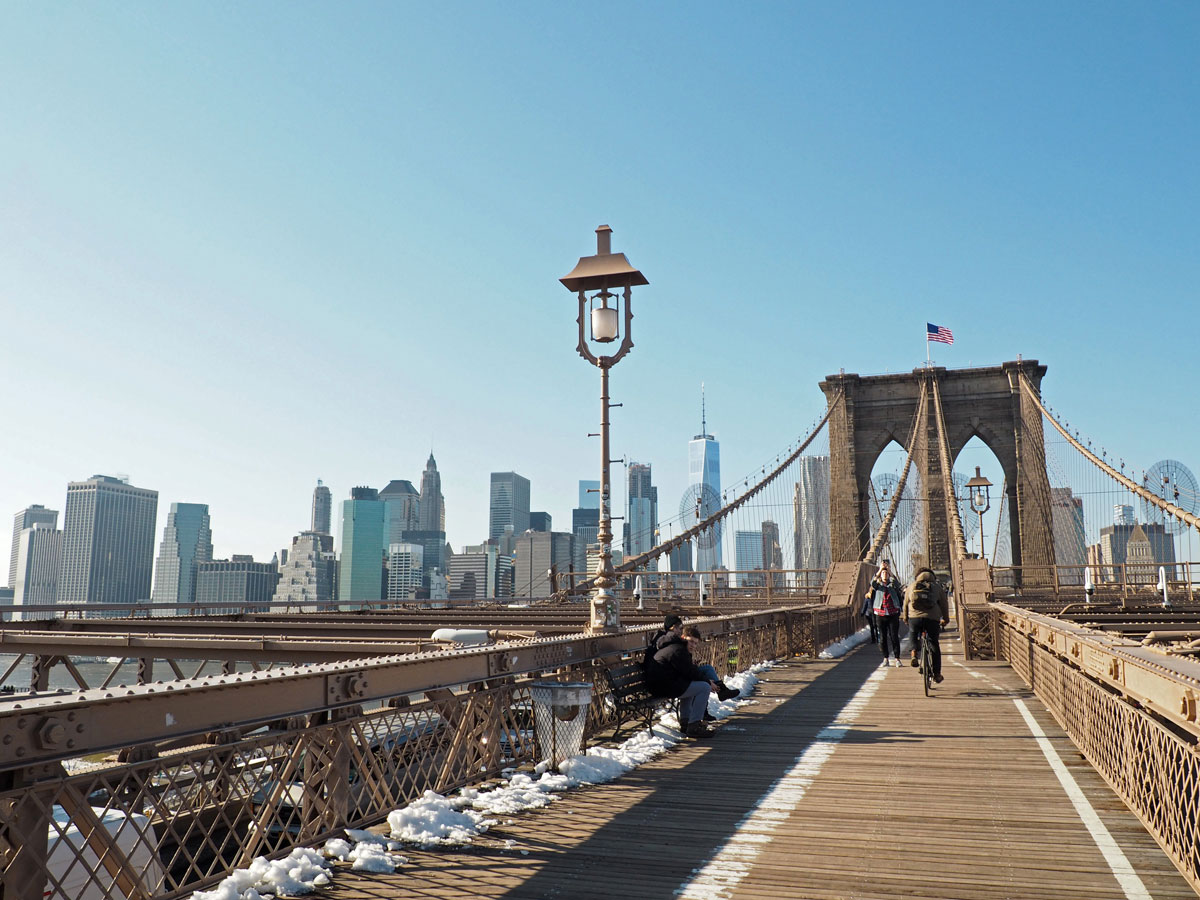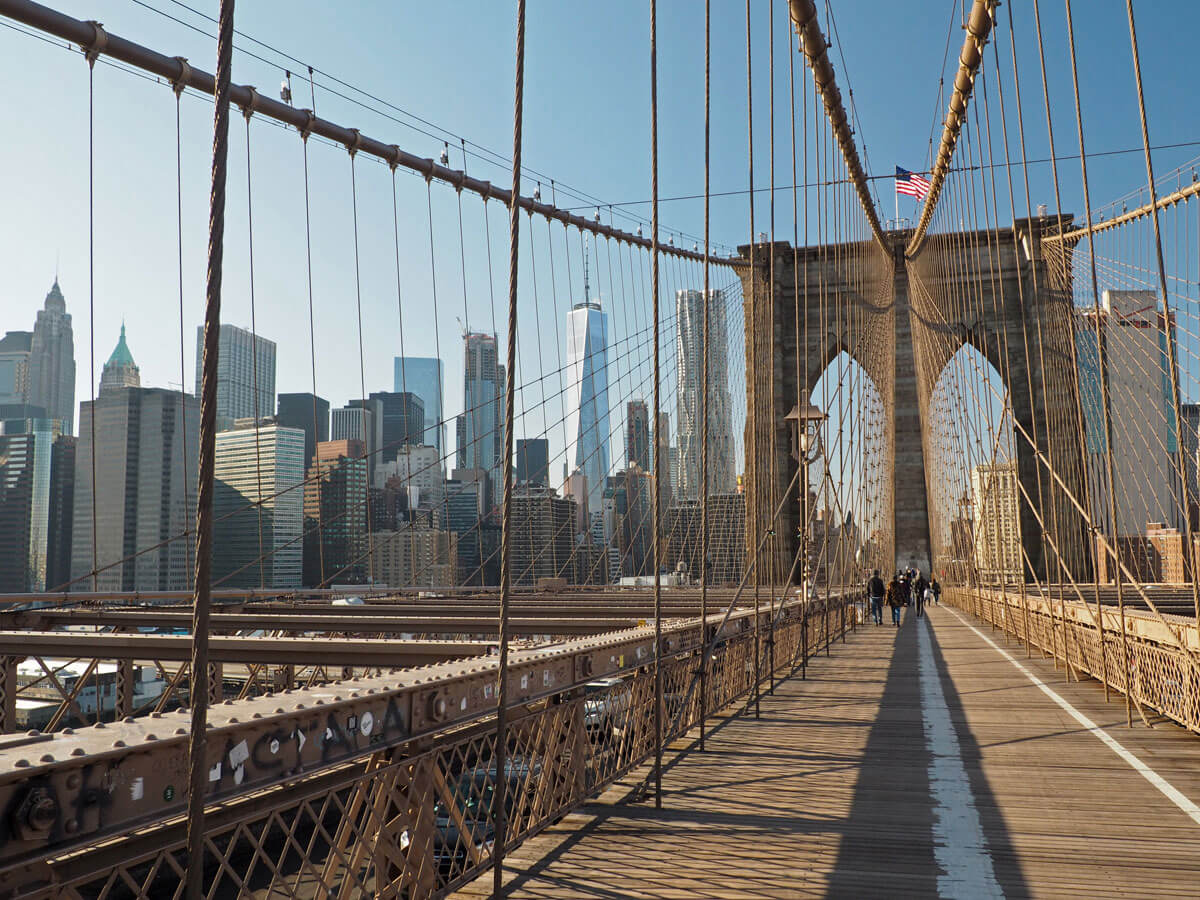 Dumbo & Manhattan Bridge
Dumbo is a cute area in Brooklyn and its official border is the Brooklyn Bridge. I would even say that Dumbo can compete with Manhattan – call it the new Manhattan. Photographers are going to love the Washington Street, which is pretty famous for its view on Manhattan Bridge. For everybody who wants to get a nice view on the city and the Brooklyn Bridge, I can recommend Main Street Park next to Manhattan Bridge.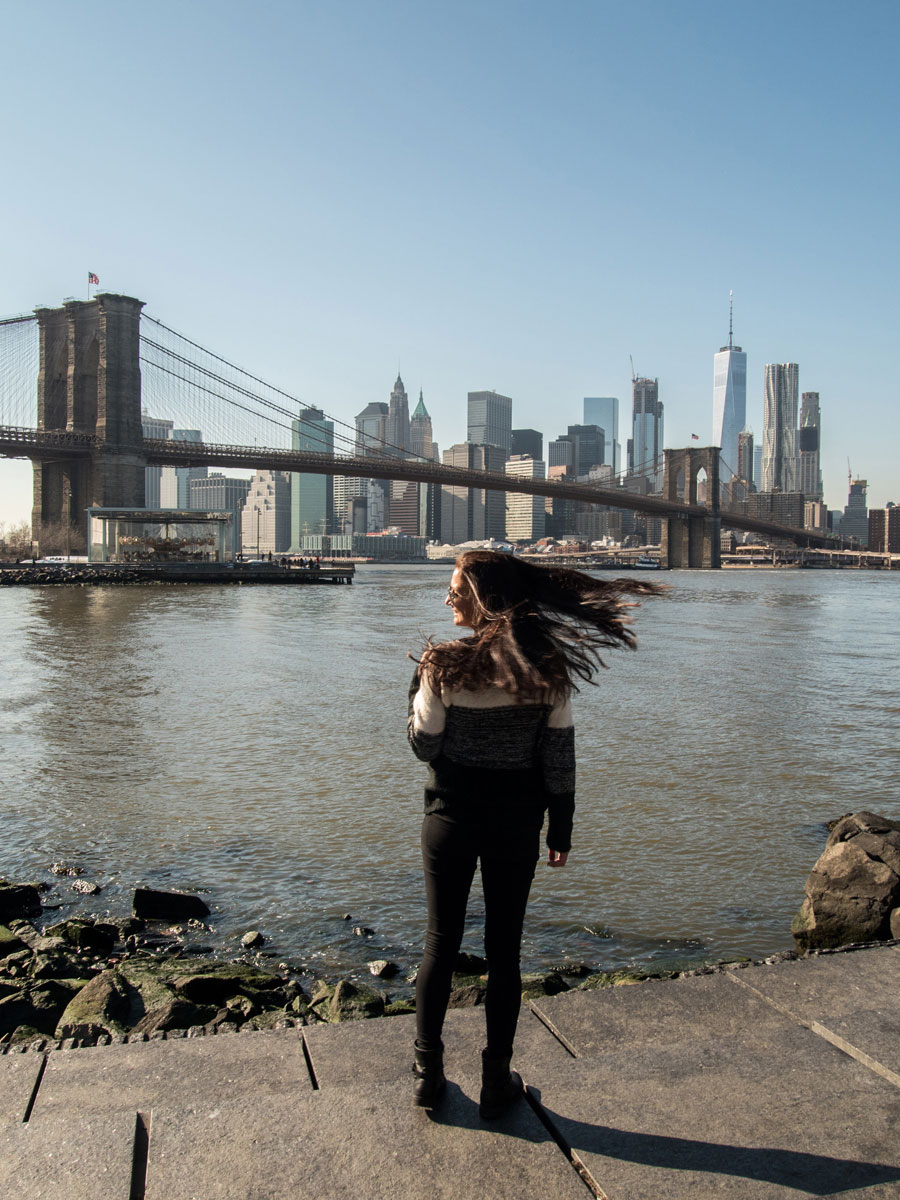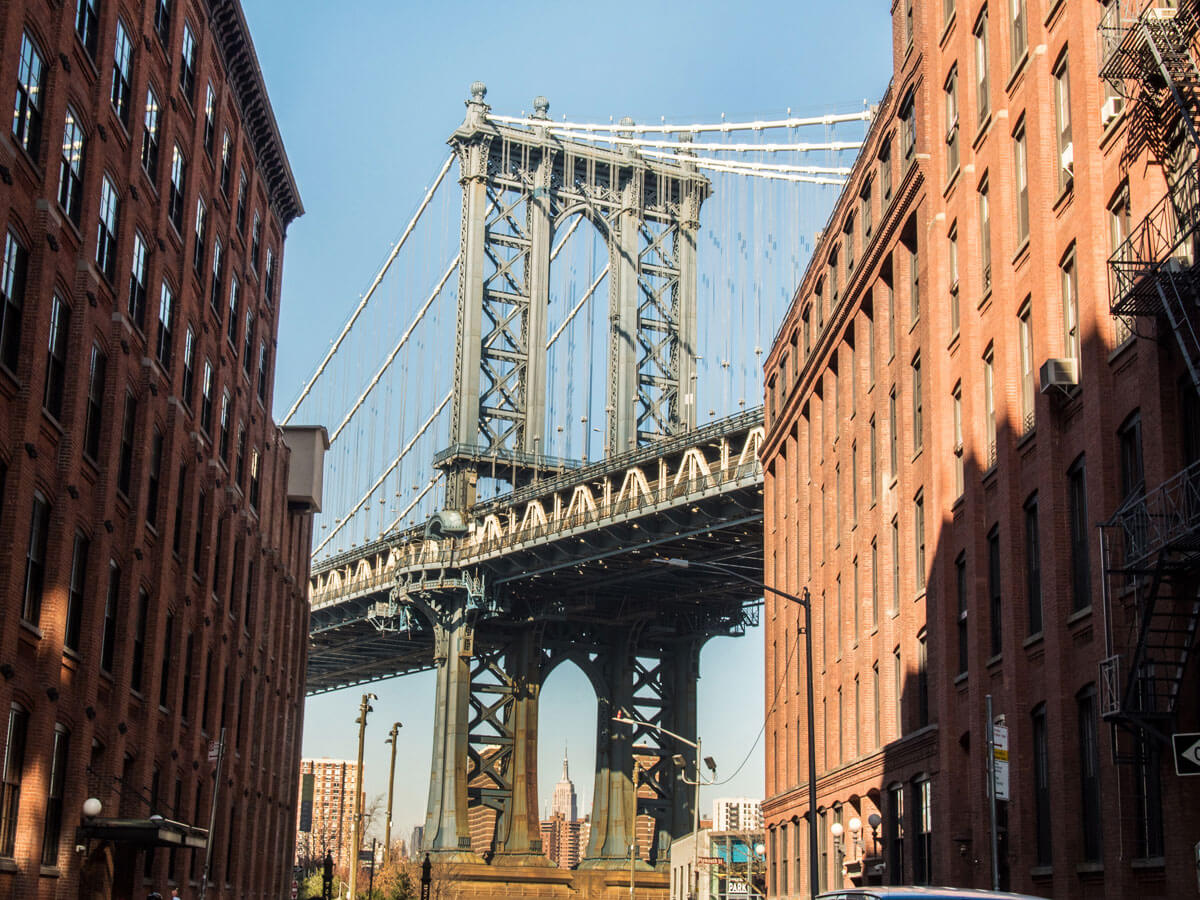 Central Park
Central Park is an amazing area in the center of Manhattan, where most of the New Yorkers are going to relax, do sports and meet with friends. The citylights seem so far away but they're still so close. Walking around in Central park is a must do in New York. We've been lucky getting a lot of snow on the day before, which was creating a beautiful Winterwonderland.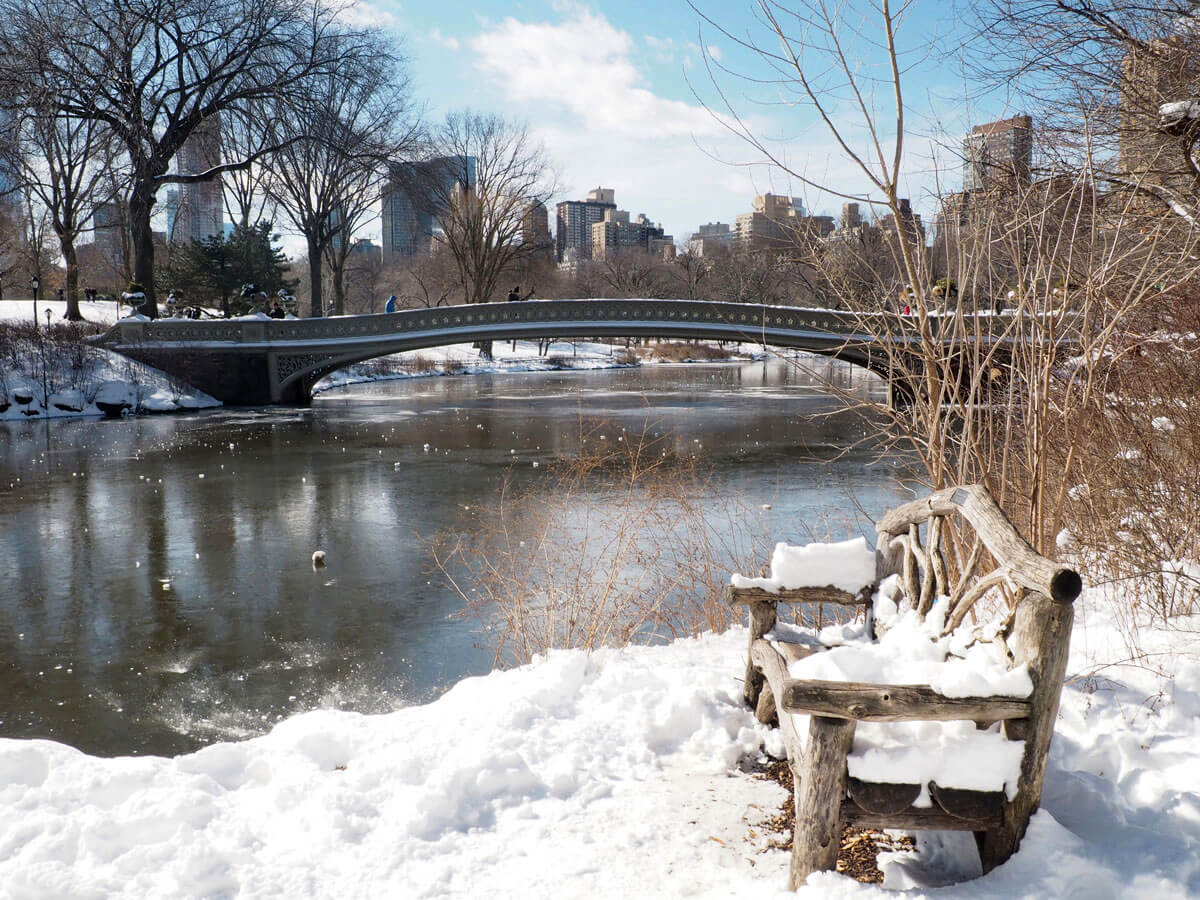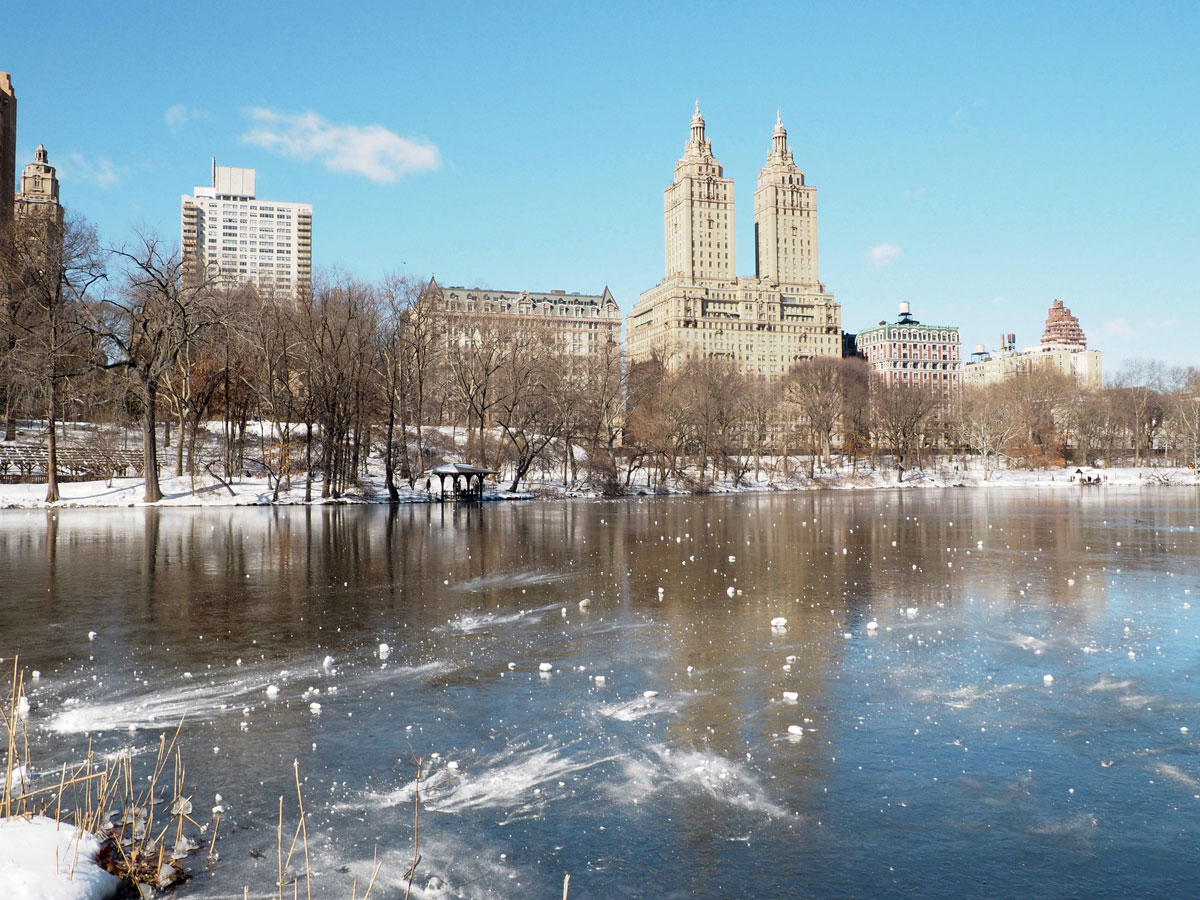 Top of the Rock
If you want to get a nice view on Manhattan, Top of the Rock offers it. On my first trip to New York we were going to the Top of the Empire State Building, but I would recommend going to the Top of the Rock, because you're having a better view on the Central Park and you can see the impressive Empire State Building from the outside. The tickets are pretty expensive (40 dollar i think), if you don't feel like you want to spend that much money, you could also go to Bar SixtyFive which is just a few floors under the Top of the Rock viewing platform. Tip: If you want to get up at sunset, make sure to get up at least one hour before, because the security check takes at least 20 minutes.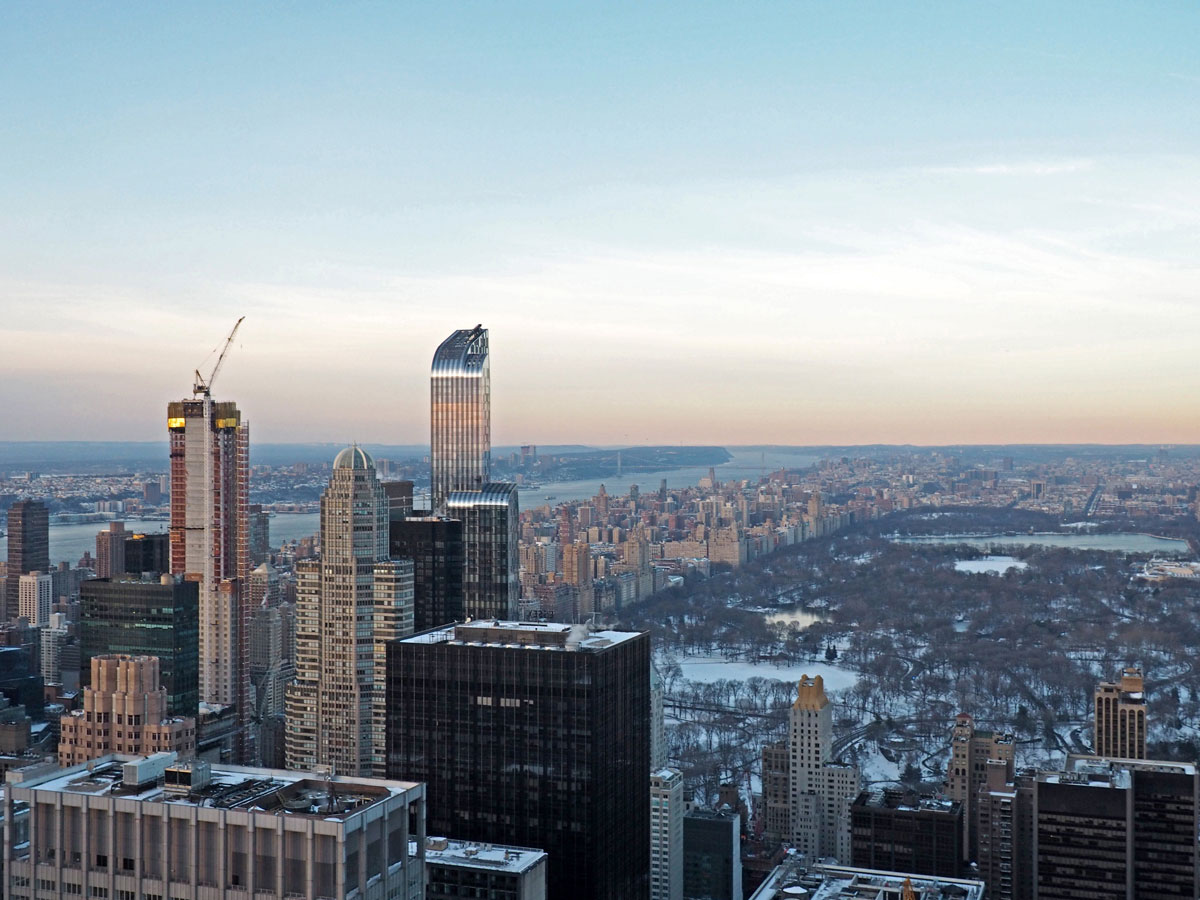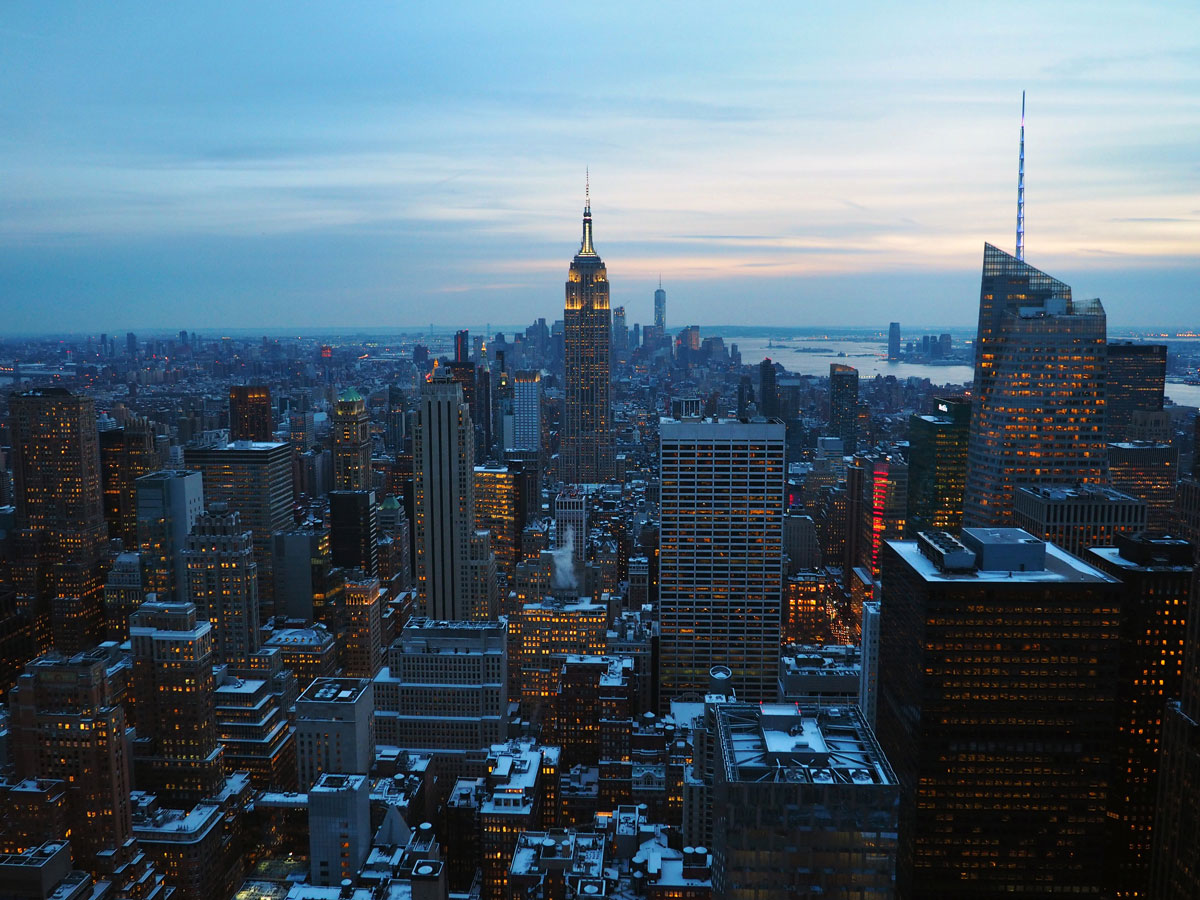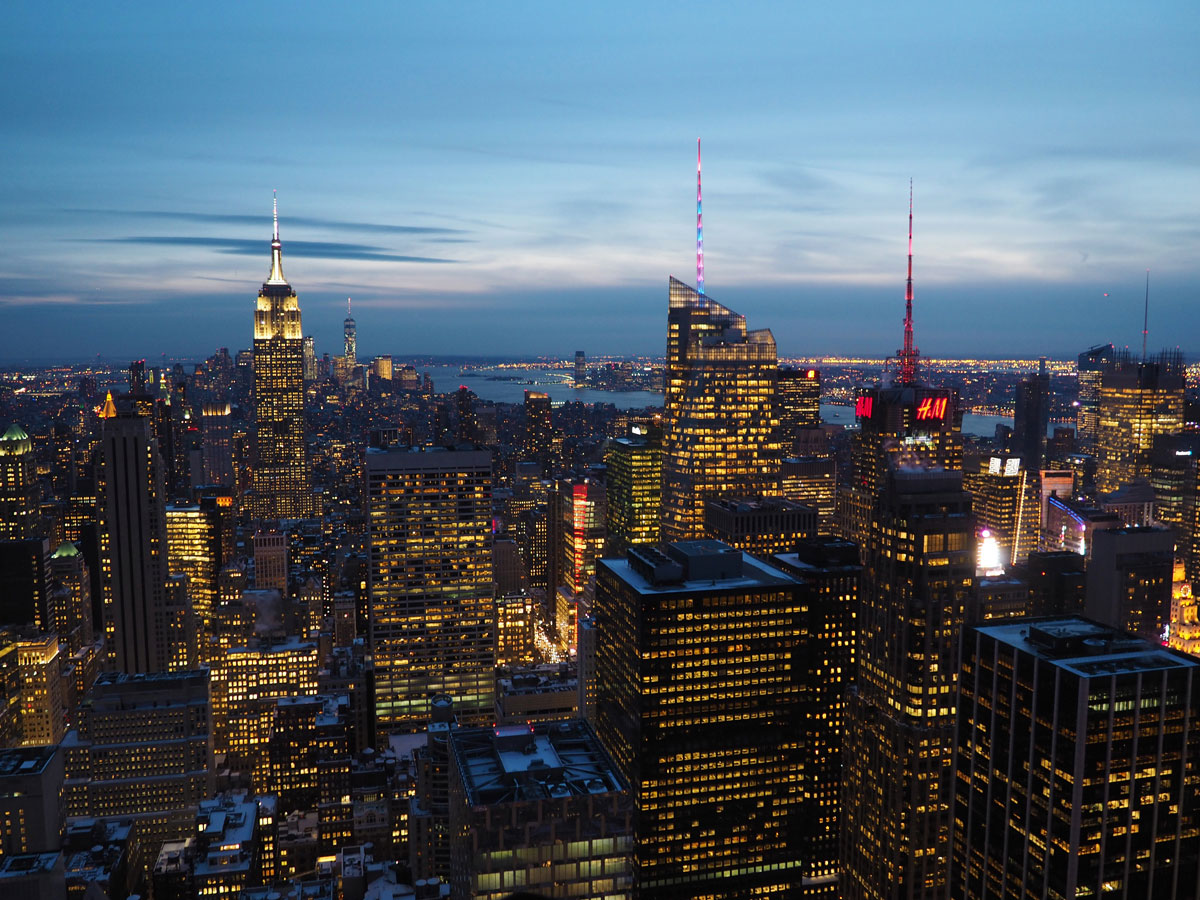 Staten Island Ferry & Statue of Liberty
Staten Island is an island close to Lower Manhattan and as people are living there, they need a ferry over to the island, which is free of charge for everybody. On the way to the island you can get a glimpse on the Statue of Liberty, which is actually pretty far away, but it's alright. This way you can save some money, because the boat tours to the Statue of Liberty are pretty expensive. Plus you're having a fantastic view on Lower Manhattan. Tip: Go there around one hour before sunset, return to Manhattan directly afterwards and you'll have a beautiful light and hopefully a beautiful sunset too.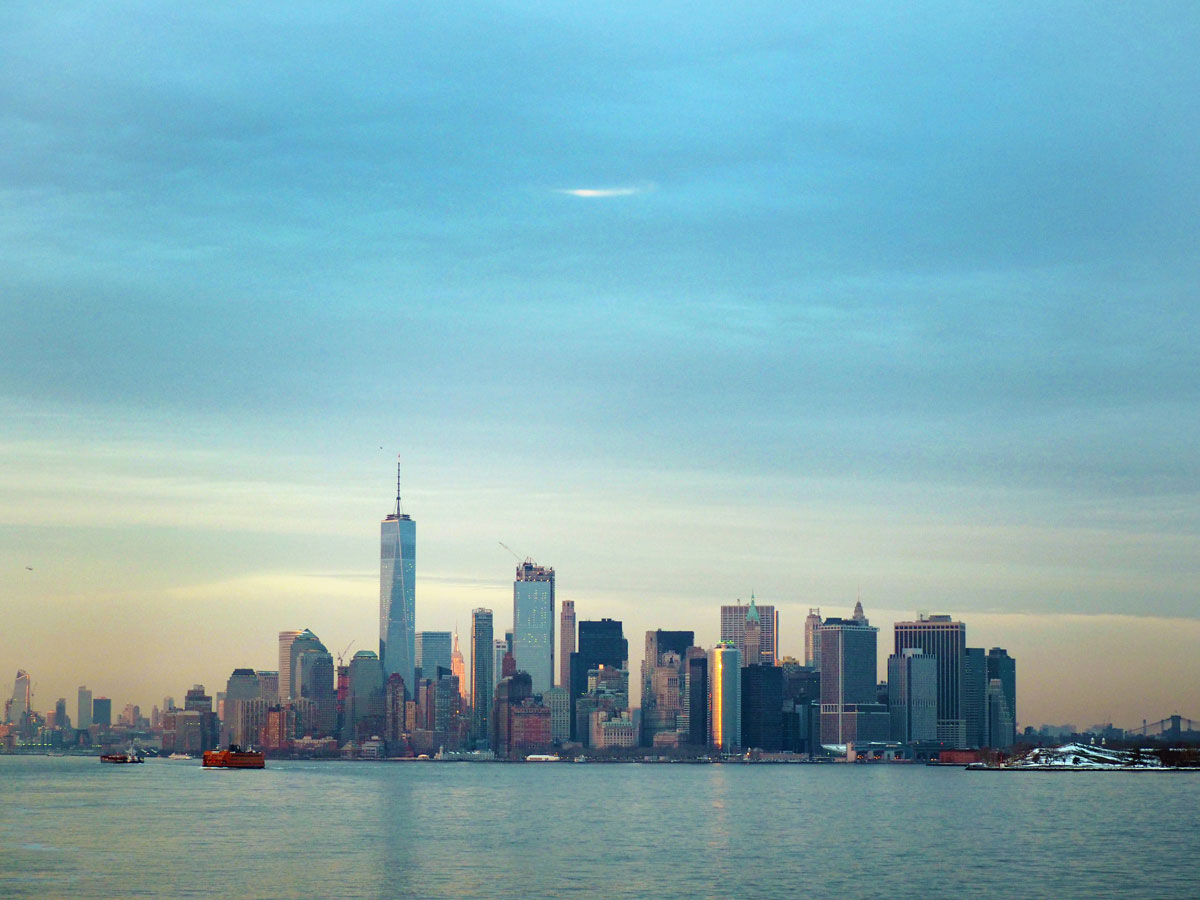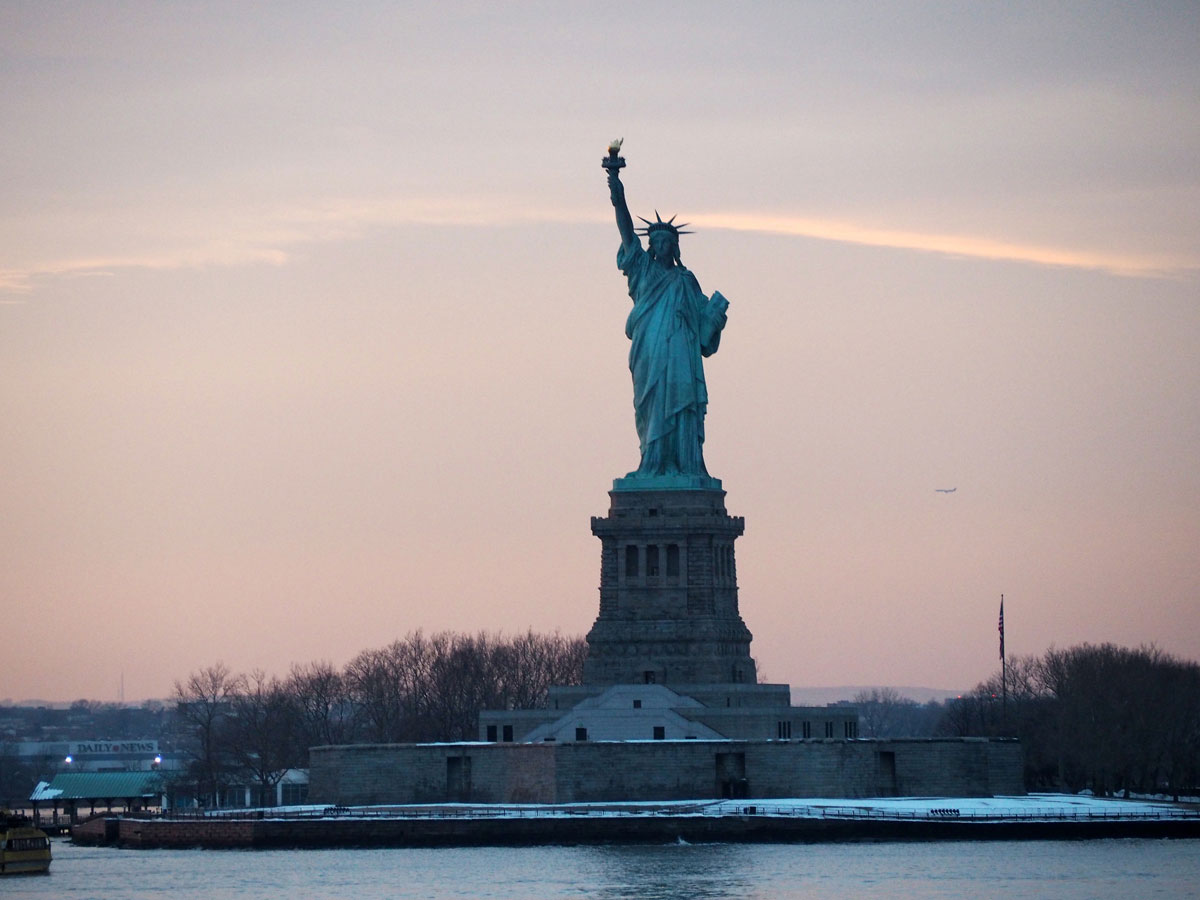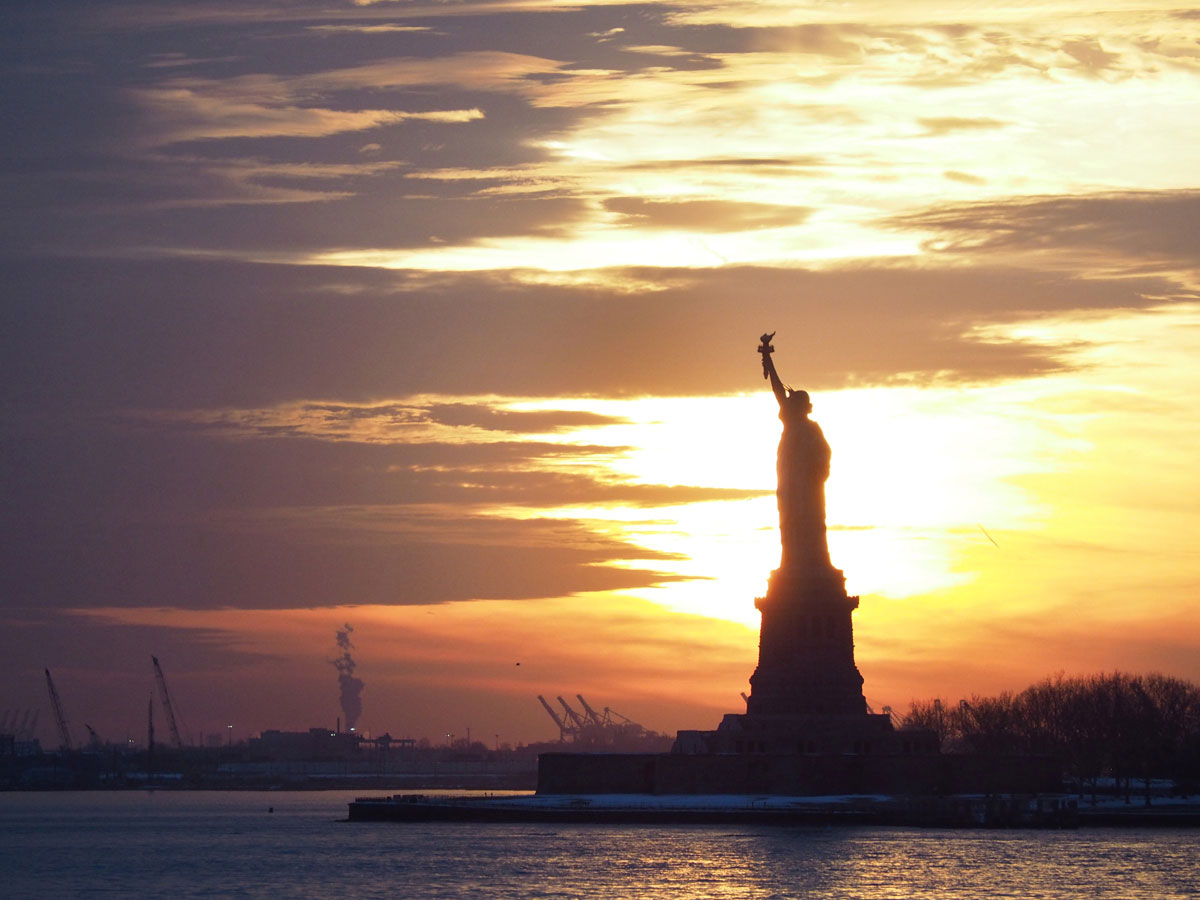 Soho
Soho is the typical hipster-art district that's booming right now. I kind of liked the area and just strolling around the streets, having a look at some of the beautiful murals and visiting a cute little cafe. Soho is next to Chinatown and Little Italy, which you might want to visit too, even if Chinatown is a bit of a shabby area in Manhattan.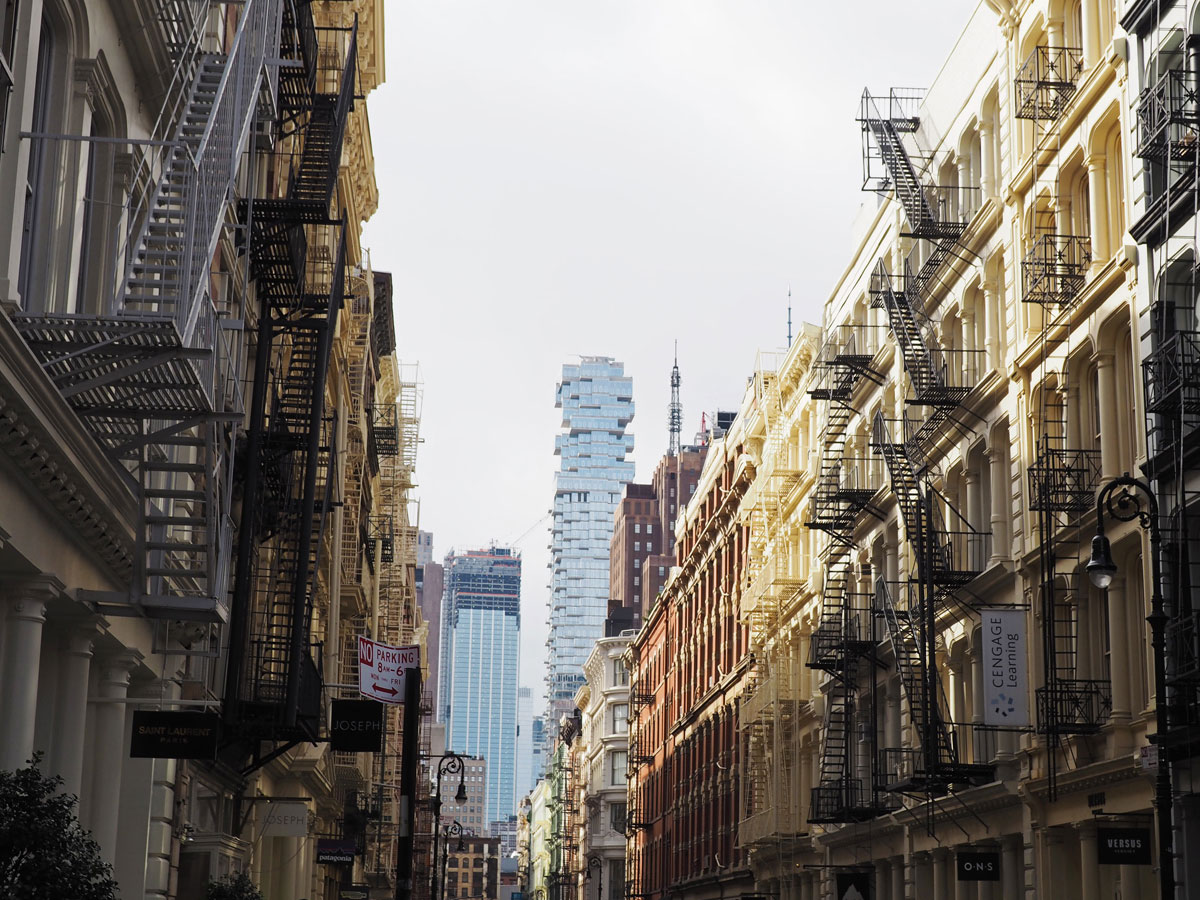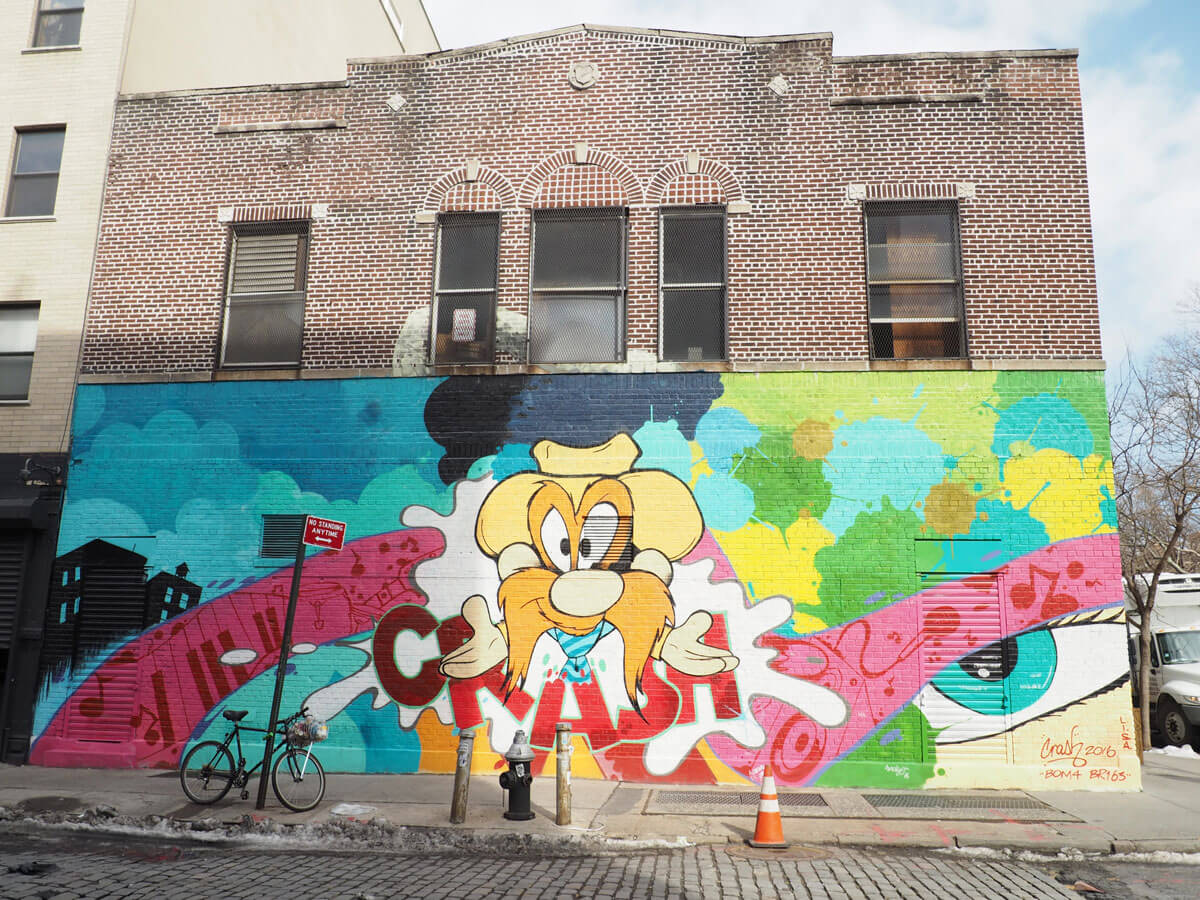 Madison Square Park & Flatiron Building
The Flatiron Building has been one of the landmarks of New York for many years now. Its shape is special and interesting and it's located pretty nice, next to the Madison Square Park. If you feel like getting a drink with a view, I can recommend a bar closeby – 230Fifth.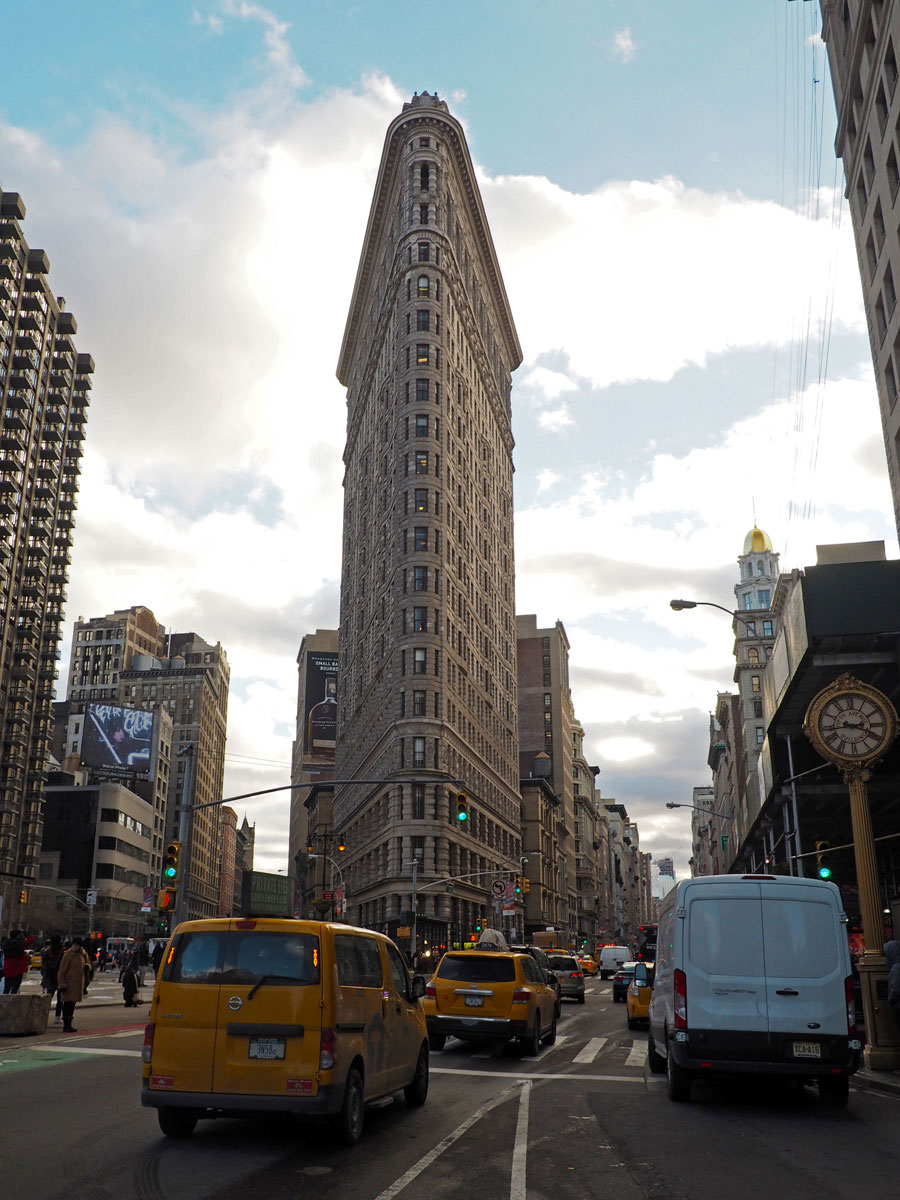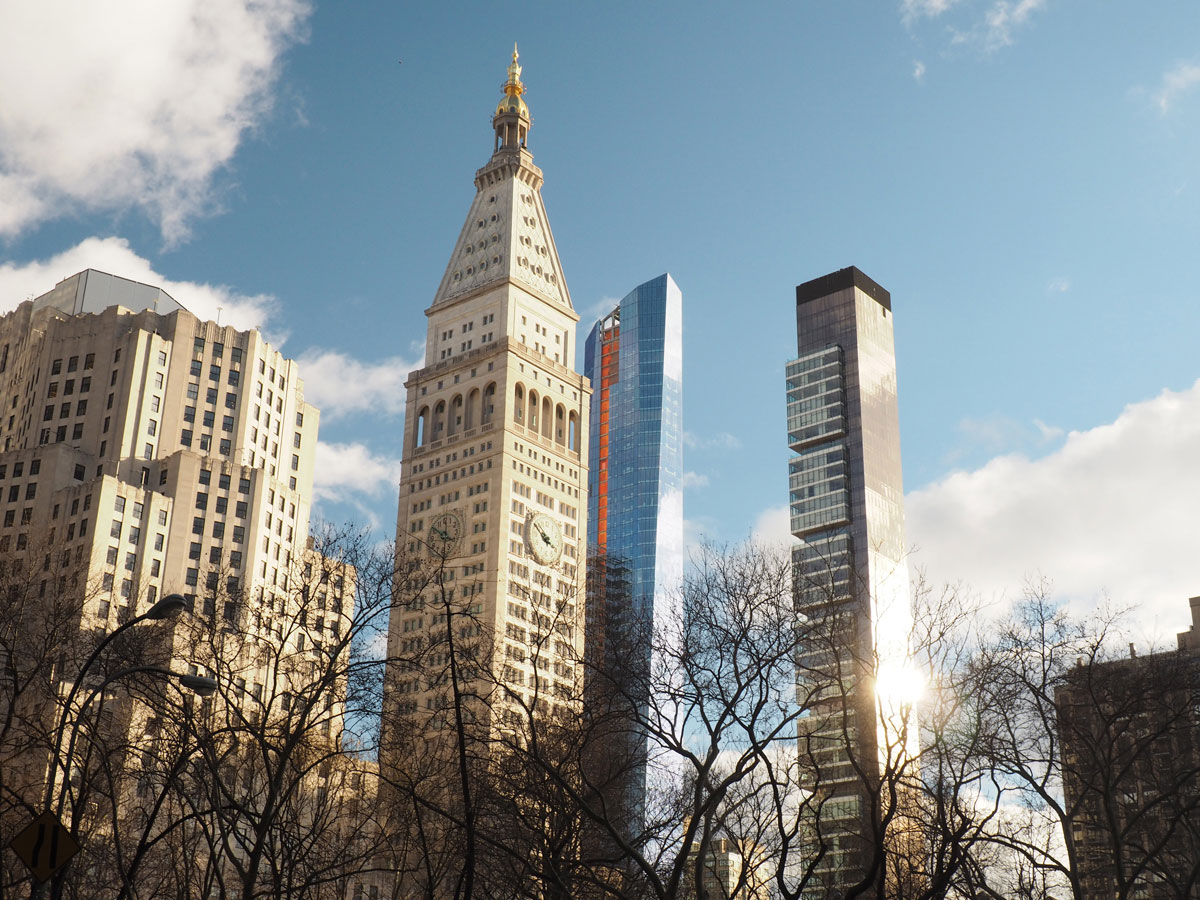 Times Square
I have to admit that I'm not the biggest fan of Times Square. I'll just never really get why all those ads are there. But anyway, it's a place every first-visitor should see.