In March this year I went to Vorarlberg in Austria to visit Sabine from www.moosbrugger-climbing.com for the first time. We were going for some climbing and visiting beautiful places. Now I've been to her place for the second time and we were going to visit one of the most beautiful places in Austria, the Lünersee.
Lünersee is an artificial lake at the bottom of the Schesaplana. Getting there is easy, if you're just taking the funicular to the top of the mountains (12 Euro return ticket). If you feel like walking, you can hike up there too, which will probably take around an hour or two. We've decided to take the easy way with the furnicular, so we could go for some climbing afterwards. After getting out of the cable railway, we were getting an amazing view on the lake and the mountains surrounding it. We wanted to get a glimpse on the lake from all sides, so we were walking around the lake. It takes around 2 hours.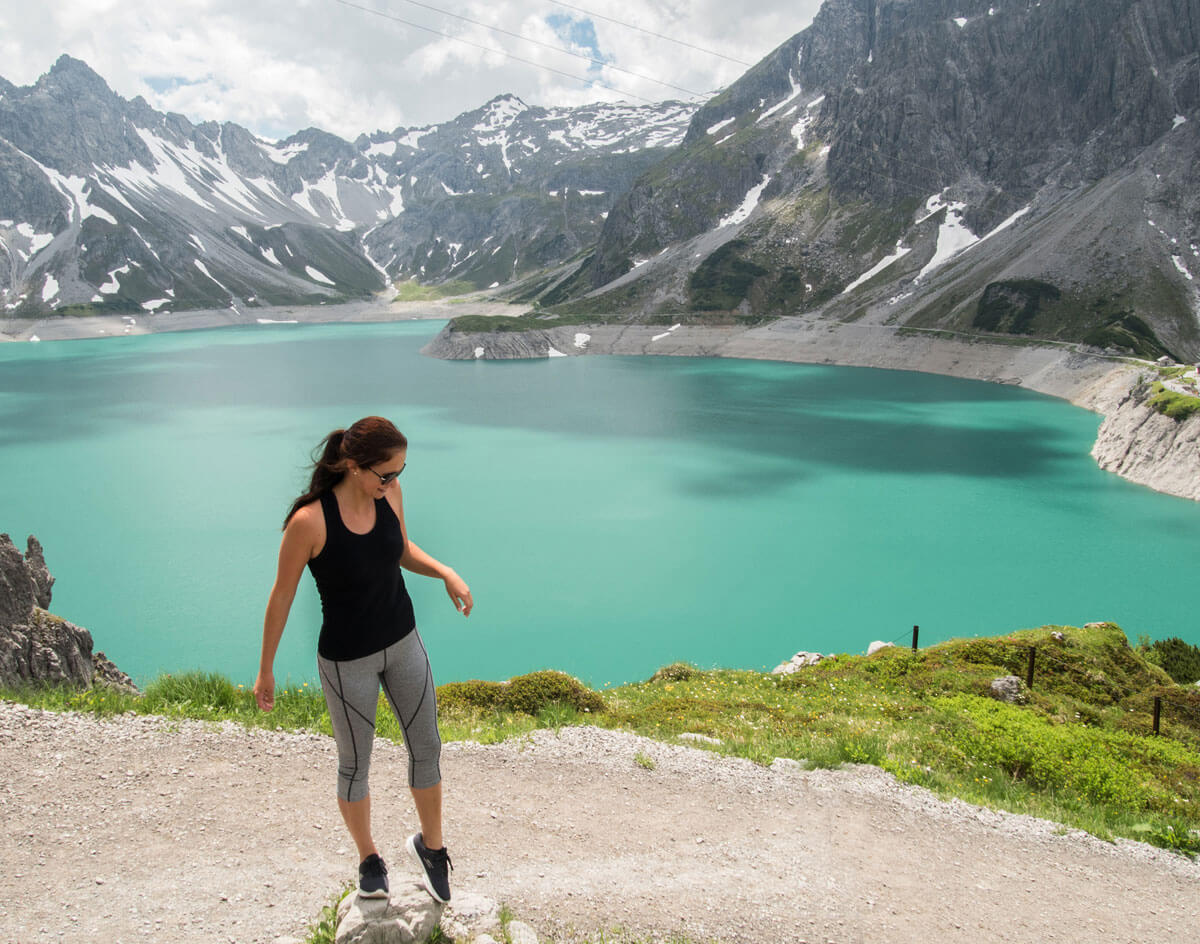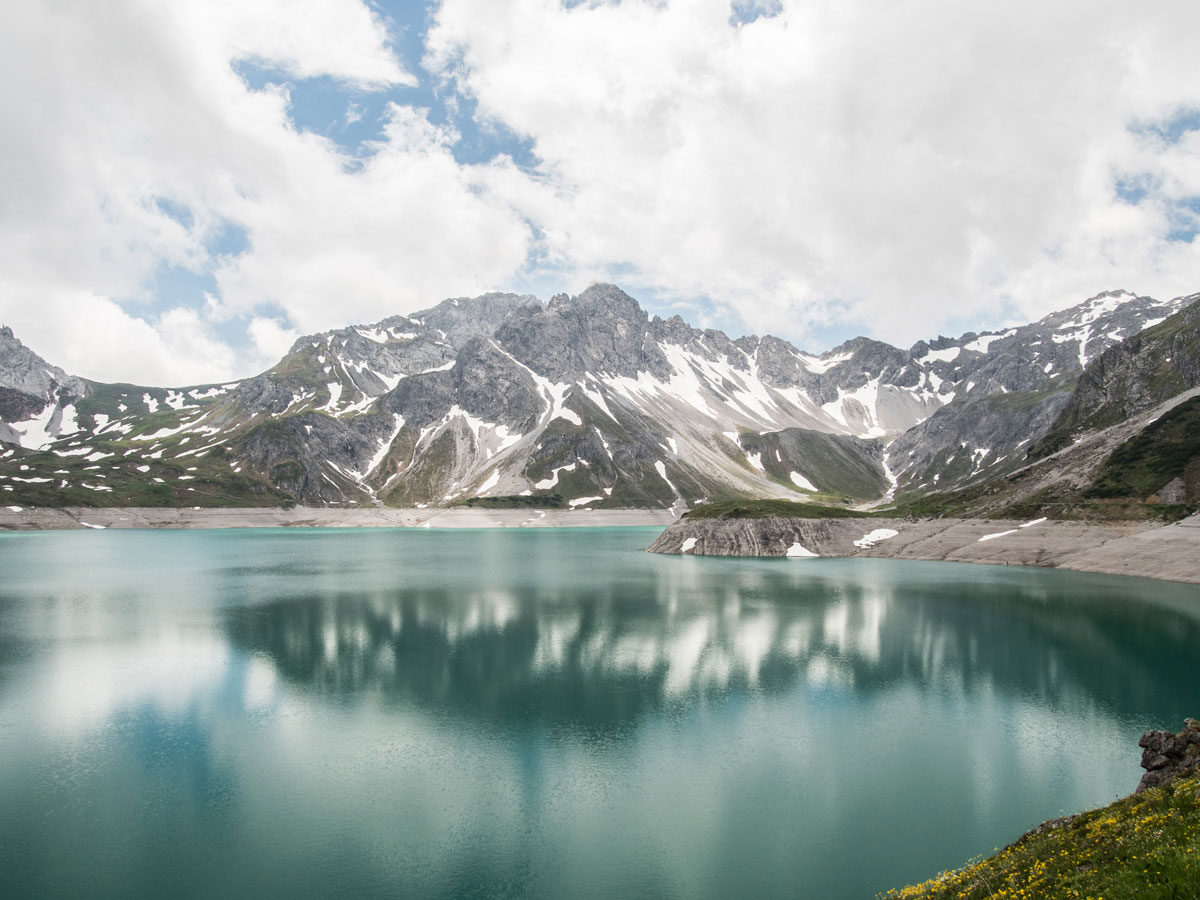 Hiking & Climbing at the Lünersee
The surrounding area of the lake is incredible and also worth a hike or a climb. At the station of the furnicular you can find a via ferrata, difficulty D/E and some climbing routes. Also after arriving at the top, there are a few climbing routes.
I would also recommend the hike up to the Schesaplana, the highest mountain in the Rätikon. At this place you can find the natural border between Austria and Switzerland. I've also heard that the hike up to Saulakopf is pretty amazing. There's a climbing route up there too.
Getting there
Easiest getting around in the area is driving. From Bludenz it takes around 45 minutes to the furnicular. You're going to pass Bürs, Brand and Schattenlagant.
From Bludenz you can also find a bus which is going to take you to the top. Number L81 is leaving from the trainstation in Bludenz to the bottom station of the Lünersee.