Our next day started with a long drive from adelaide to the grampians nationalpark. After arriving there we wanted to do a hike to the MacKenzie-falls, but it wasn't signed well, so we stopped at other falls and went back to the car. The hike wasn't that good, because 2014 there were forest fires and most of the trees were burnt. The waterfalls were nice, no people there and a nice refreshment for the legs.
After the hike we were going to the MacKenzie falls by car and after arriving there we found out that this was one of the best ideas ever, because the way there was longer than it should've been. The waterfalls are very impressive, huge and it was a bit kitchy because of a rainbow showing up all the time.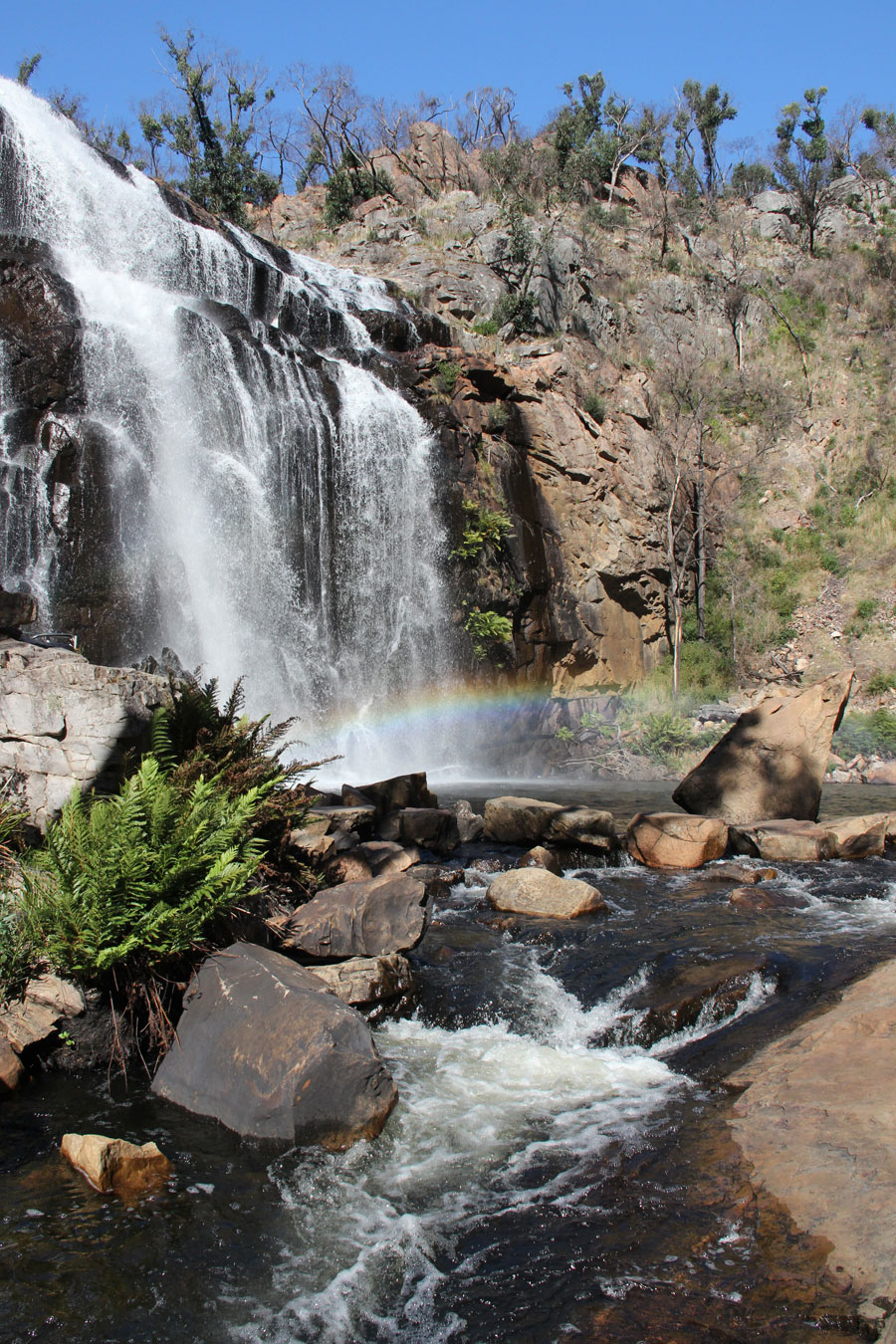 After that we went to the Balconies, which are big platforms next to the forest – really impressive and amazing.
In the grampians nationalpark are a lot of animals, so we saw a lot of kangaroos, parrots, emus, deers, which was also a bit dangerous for driving through the park. We had to go really slow, stopping all the time – but we made it.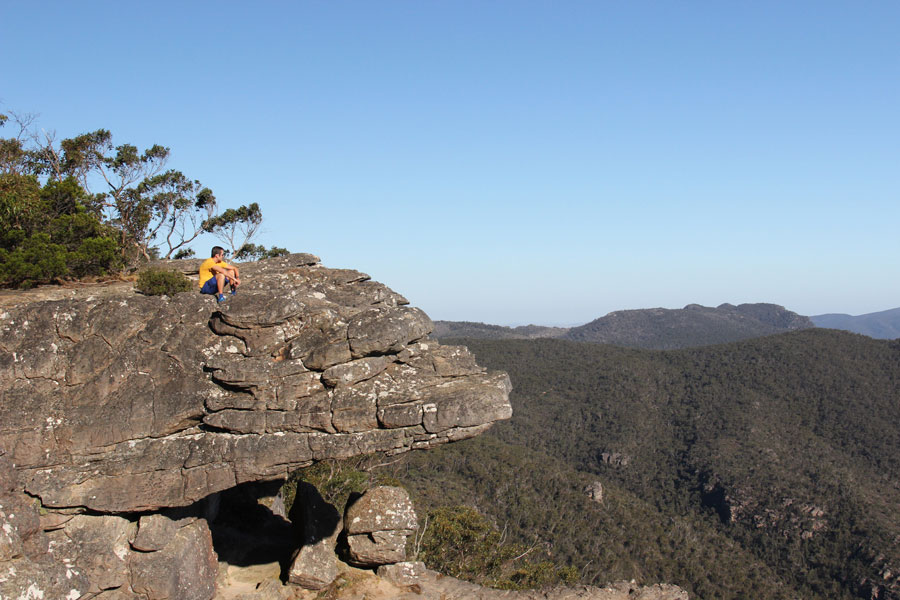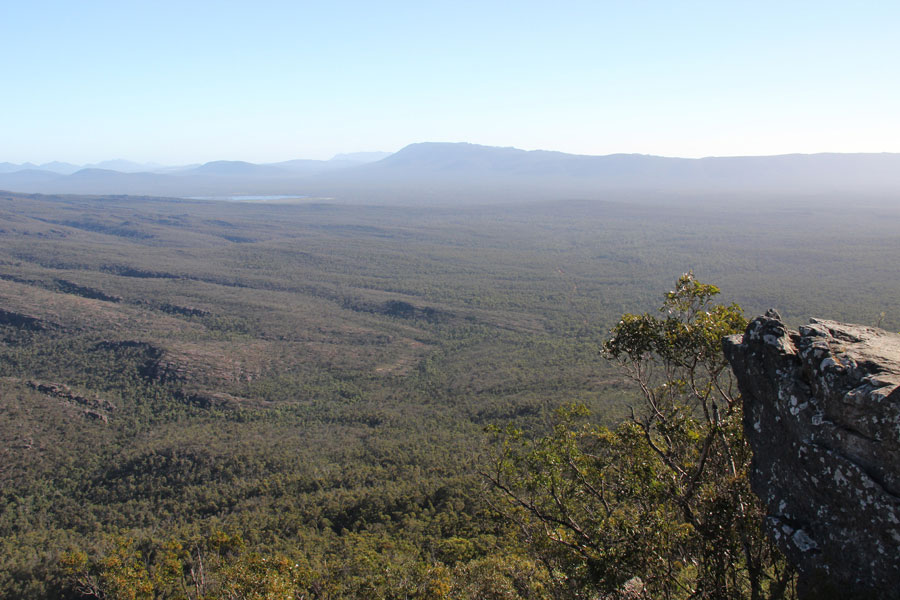 Great Ocean Road
On the next day we wanted to see the great ocean road. In the morning the weather wasn't that good, so we waited for better weather, which was a stupid idea, because the great ocean road isn't long (in kilometers) but it takes a lot of time because of the curvy road. After finding out about that we were driving like crazy to see the road during the day and not only by night :P. The first 100-200km before the really nice part of the great ocean road starts is kind of boring, but then you'll find amazing nature and amazing coastal stones.
We stopped at all those lookouts at the coast and specially at the famous points like London Bridge and Twelve Aposteles. I've read of the Gibson Steps in the internet, which are leading to the beach down the coast. I loved those steps and the beach down there very much, it's so beautiful and you can see two of the aposteles really near. The beach isn't for swimming though, the waves were so high, that we got a bit wet when we were taking our pictures.
After stopping at all those amazing points we saw a stunning sunset at the end of the great ocean road before heading to melbourne.