On the next day we continued our journey to the south by passing Adelaide and, because somebody told us to do so, we were stopping in the Flinders Range mountains and in Clare Valley on the way to get some wine. Clare Valley is the second important valley in Australia. The nature got more interesting than the last days in the outback. After arriving in Adelaide we did some sightseeing in the city. Adelaide isn't that big, but it's beautiful. The park next to the stadium is really beautiful.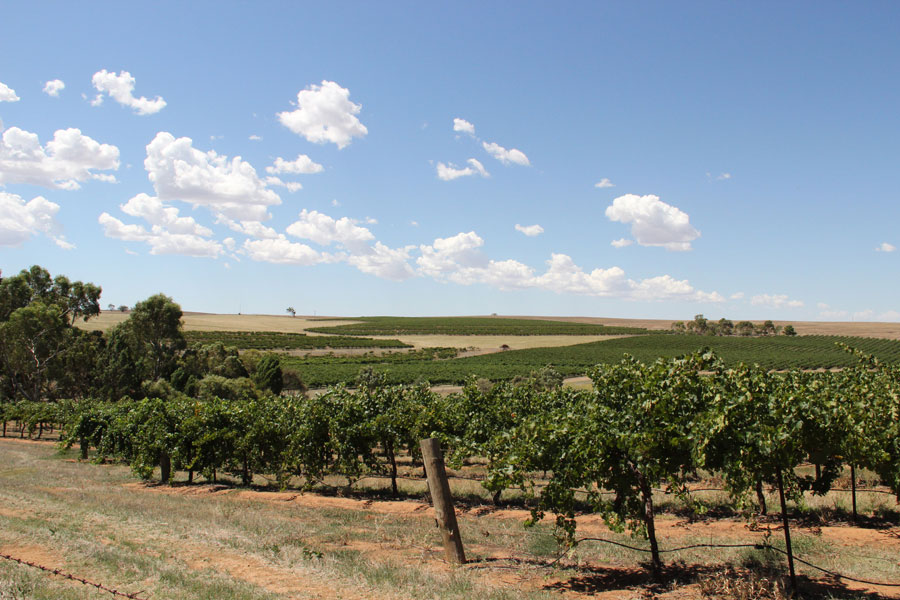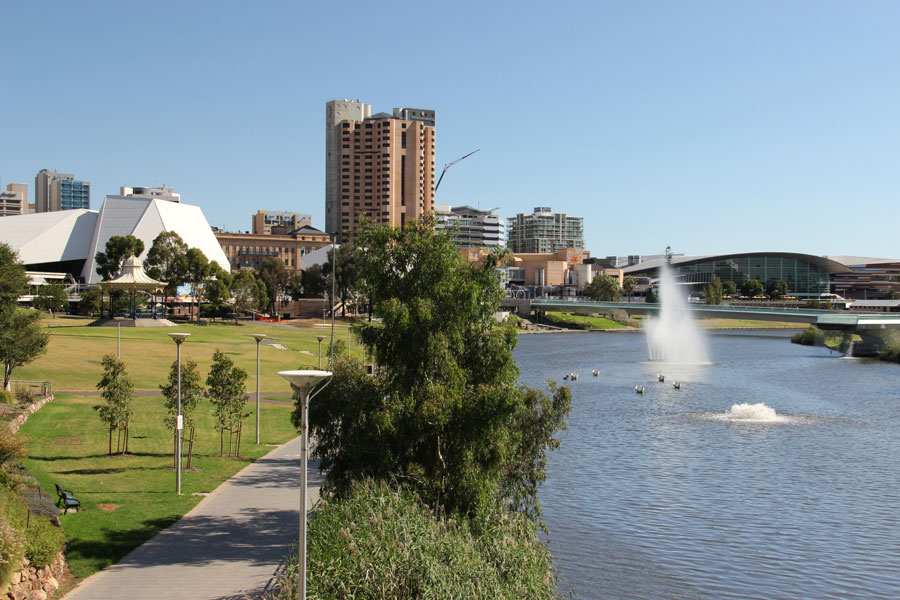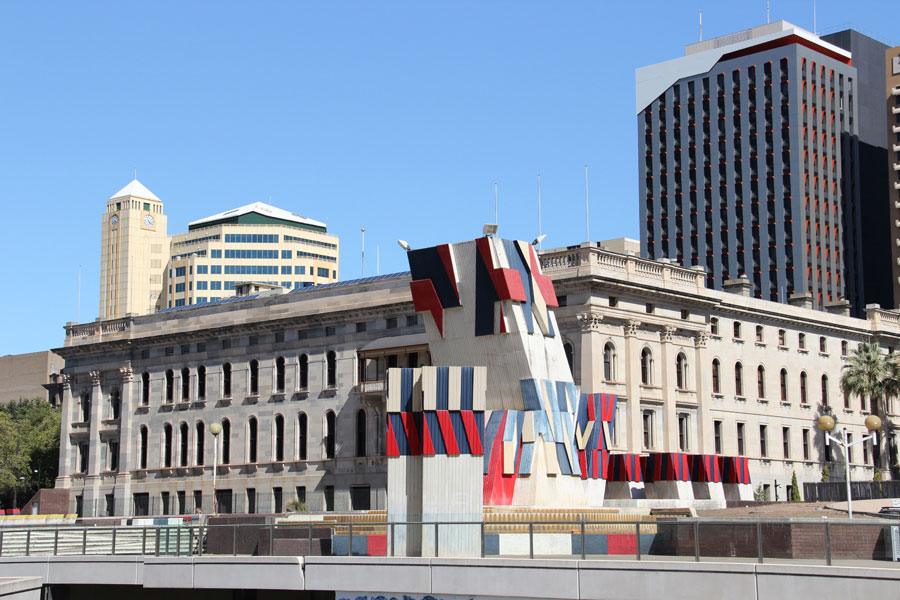 Kangaroo Island
For the next day we had booked a ferry ride to Kangaroo Island, which was leaving at 9 am in Cape Javis – the drive there took us 1 1/2 hours, so we had to get up really early again.
The island
The ferry drive takes around 3/4 hours. Kangaroo Island is famous for the different animals living on it. There are a lot of kangaroos and koalas, as well as sealions on the coast and a lot of different birds. The island is 155km long and it might be better to be there for more than one day, but we made it. The ferry arrives on the eastern side of the island and if you want to visit the nice parts of the island (which is the Flinders Chase Nationalpark and so on), you have to go all 155km to the western part.
Flinders Chase Nationalpark
We wanted to have a look at the sealions at Seal Bay, but it costs 30 dollars and you're not allowed to visit the beach with the sealions on it, so we went on to the Admirals Arch in the Flinders Chase Nationalpark where we saw a lot of sealions. It was freezing cold, but the view was worth it. Admirals Arch is a cave where you have a nice view to the coast.
After that we went to the Remarkable Rocks, which are so funny looking. There you'll see some signs saying that it's allowed walking around this area, but climbing on the rocks is unsafe. (you can imagine what we were doing….)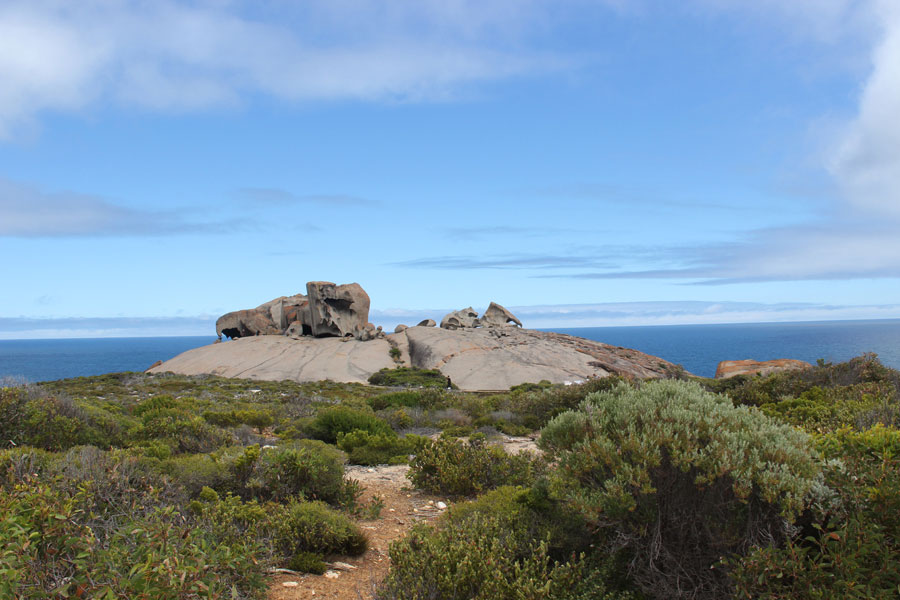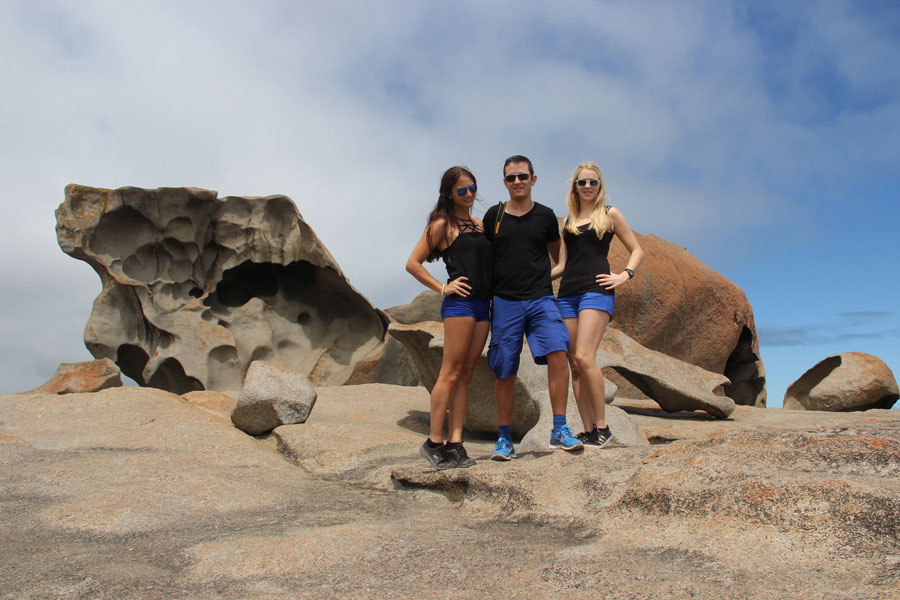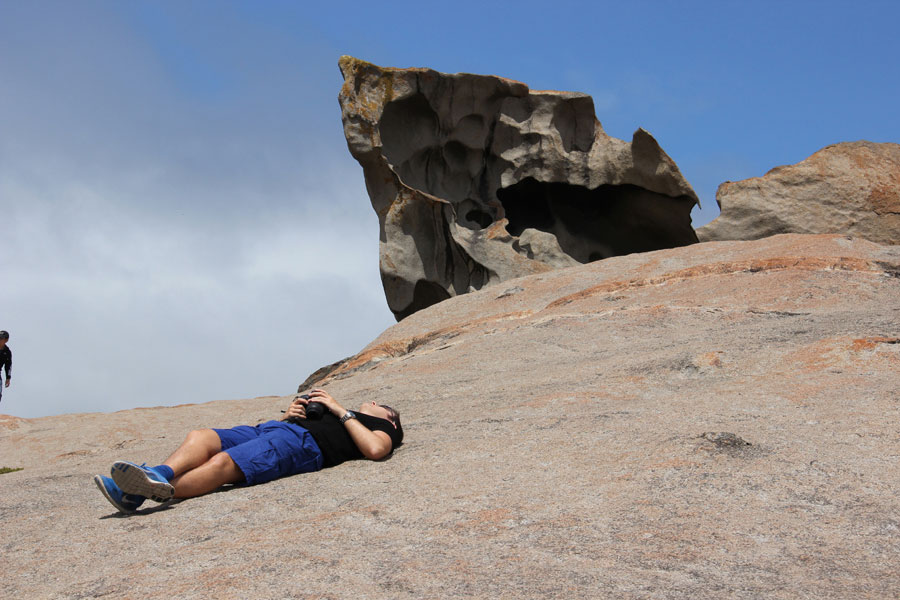 Hanson Bay Sanctuary
After a lot of funny pictures we went on to Hanson Bay, where they have a sanctuary for koalas and kangaroos. You can find a lot of koalas in the eucalyptus forests there. We did the koala walk which was really worth it. But it's not easy spotting them, because the koalas are somewhere in the tree, sometimes hidden.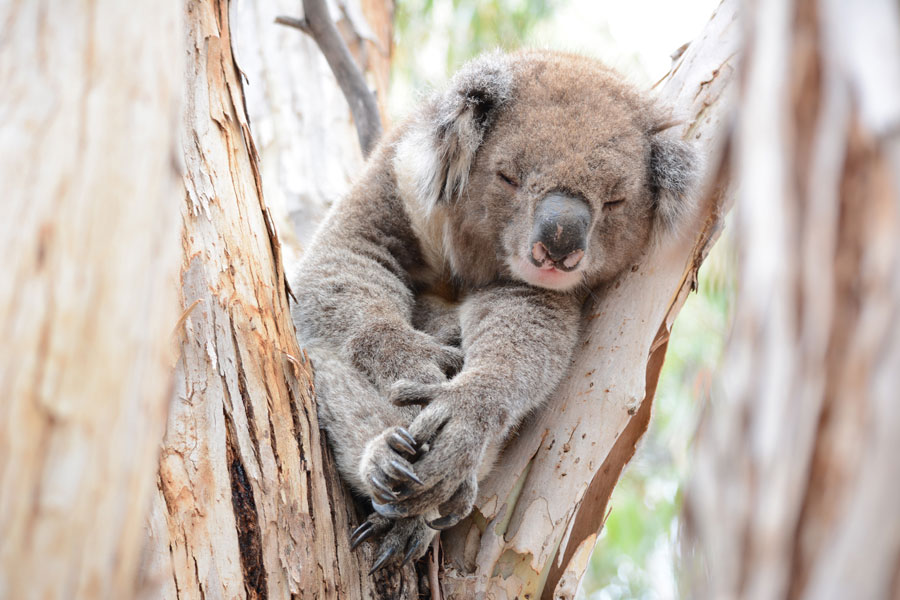 Little Sahara
We had some time left, so we decided to go to the little sahara (sanddunes) and we wanted to do some sandboarding there. Due to the early closing times in australia we were too late to get one, so we were only just walking across the dunes.
At 7pm we had our ferry back to the mainland and another 1 1/2 hour drive to adelaide.