Last but not least on our trip to Hawaii we were visiting Big Island, also known as the island of Hawaii. After arriving there we were immediatly finding out that it's so much different to everything we've seen so far. Big Island is famous for its active volcano and the highest mountain on all Hawaiian islands.
Volcanoes National Park
Seeing an active volcano has been a dream of mine for years and on my bucketlist for so long (can you remember my bucketlist?).
Lava flowing into the sea
We did not know how lucky we were going to be when we were booking our trip to Big Island for February this year. On New Years Eve a cliff broke off and from that moment on lava was flowing into the sea. They even had it on TV in Austria :D.
Lava is still flowing into the sea (as far as I know). If you want to see that, you can either hike 5 miles from the end of Chain of Craters Road in the sun, or 4 miles from the end of Highway 130 in Kalapana. Alternatively you can rent a bike from Kalapana and if you're safe on driving on a gravel road, it's so much easier and faster. And to be honest – on the way there there's not too much to see anyway.
We have been so lucky to be able to see the lava, because just minutes later another cliff broke off and afterwards the view to the lava was blocked. I took a video of the cliff falling off, it's a bit shaky because i got a bit shocked.
Don't go closer to the Lava than the allowed distance. The cliffs are unstable and the fumes are not good for your health. We saw people running around next to the lava and when the cliffs broke off they were really lucky that they did not die.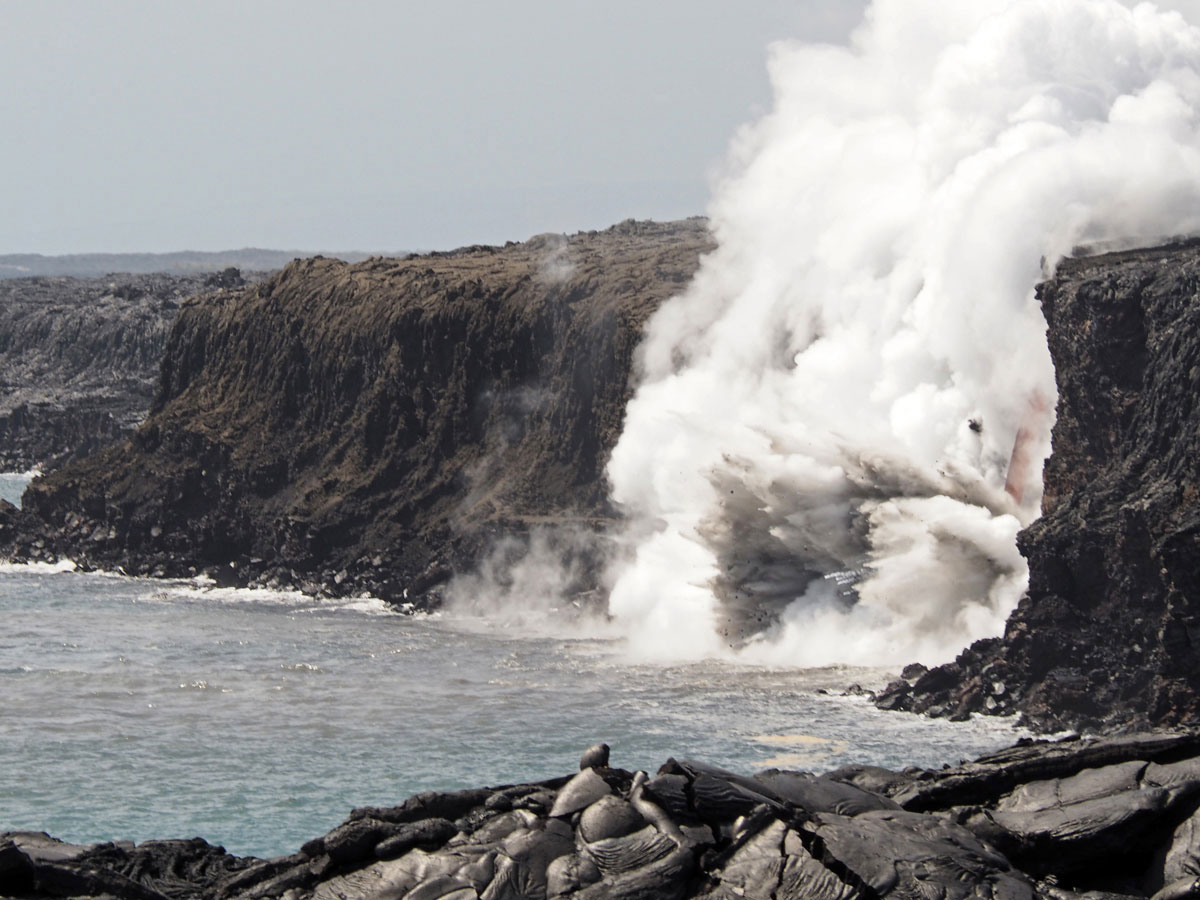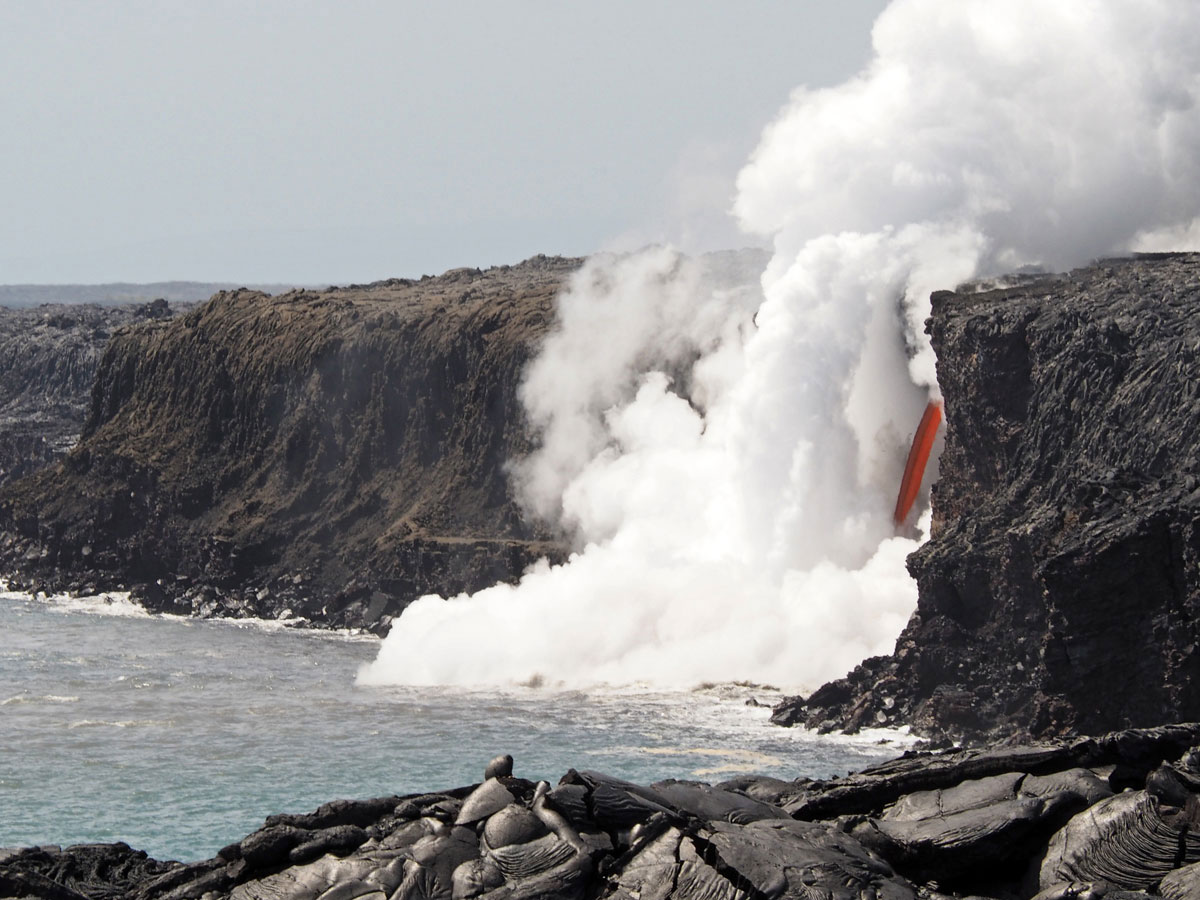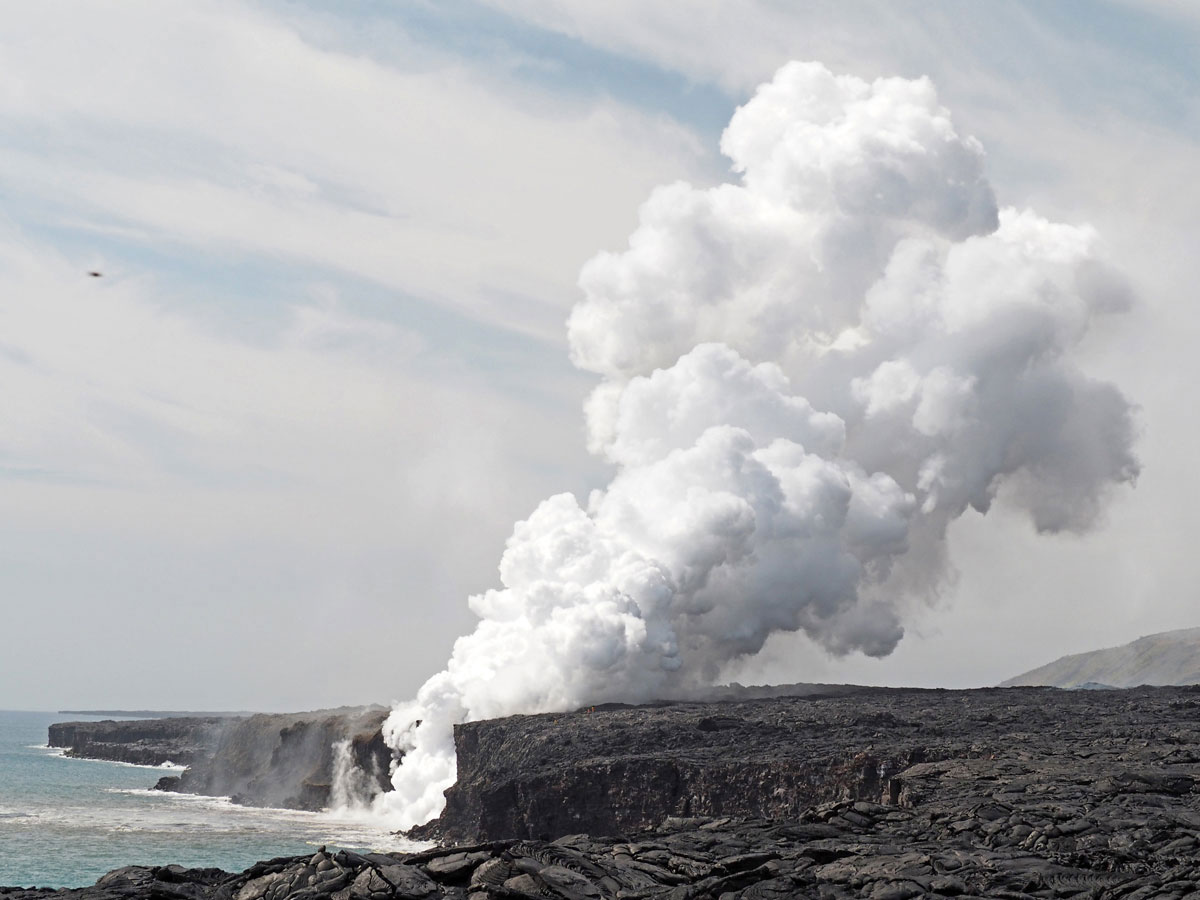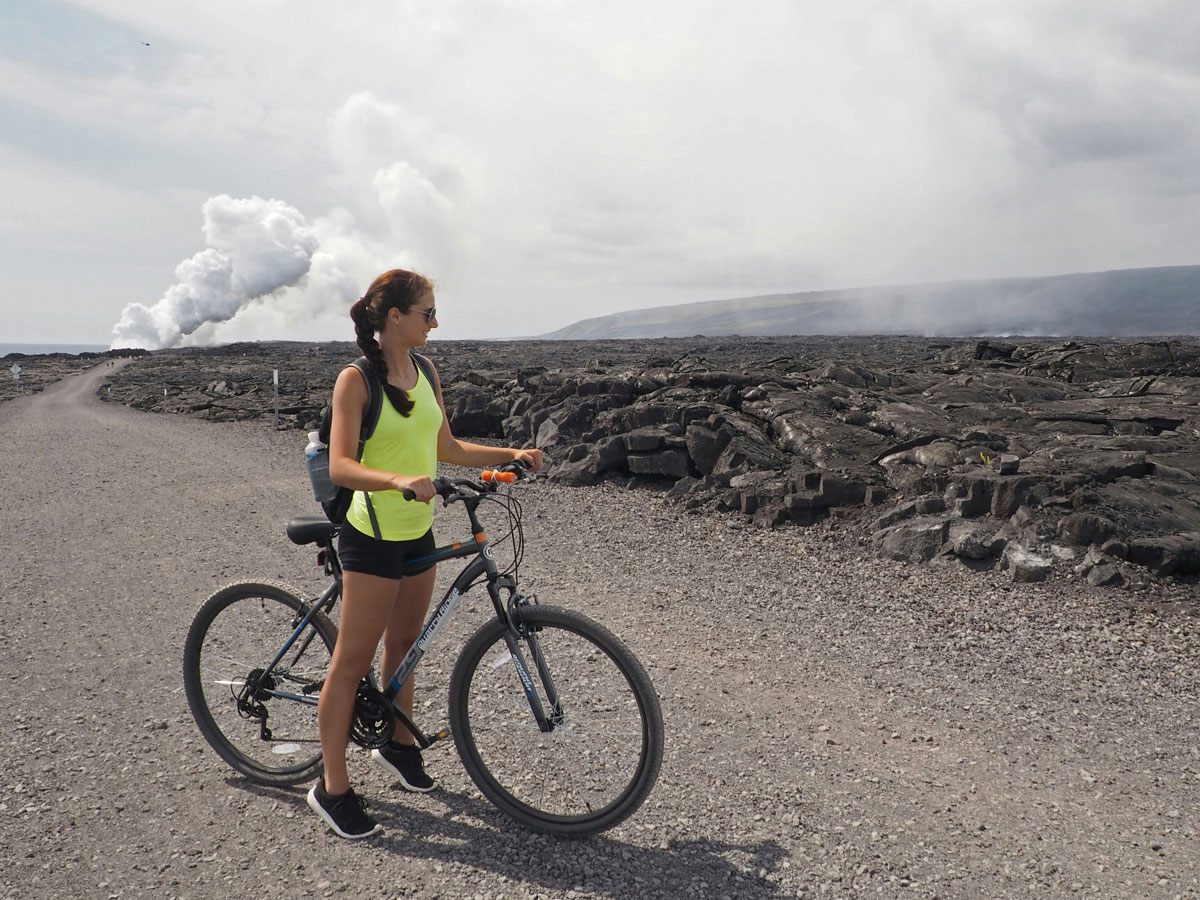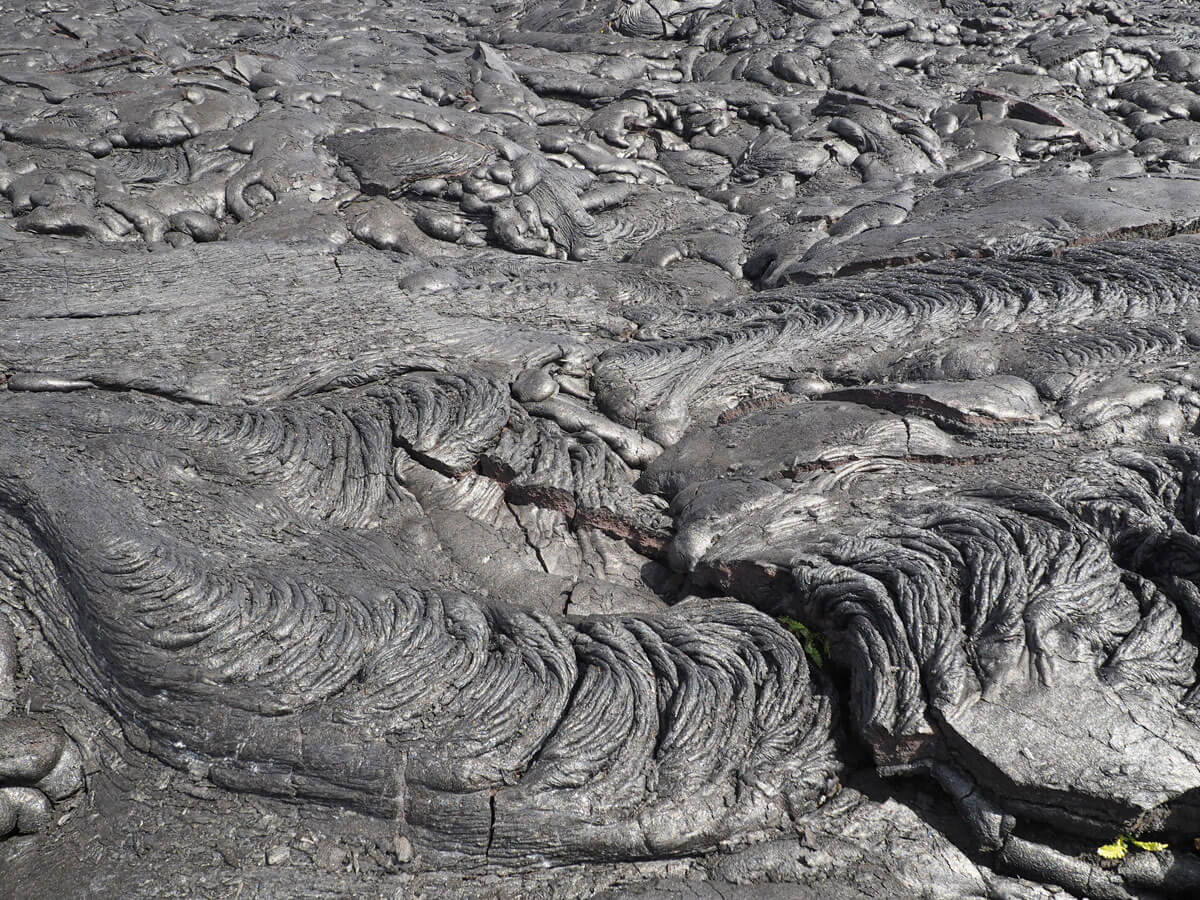 Have a look at the lava in the crater and learn about volcanoes – Jagger Museum
Jagger Museum is a good place to learn about volcanoes and it offers a nice view on the crater. You can even see some lava seethe. This is the closest you can get to the crater. We've been told that it's fantastic in the night, but due to the heavy clouds that night we couldn't see anything.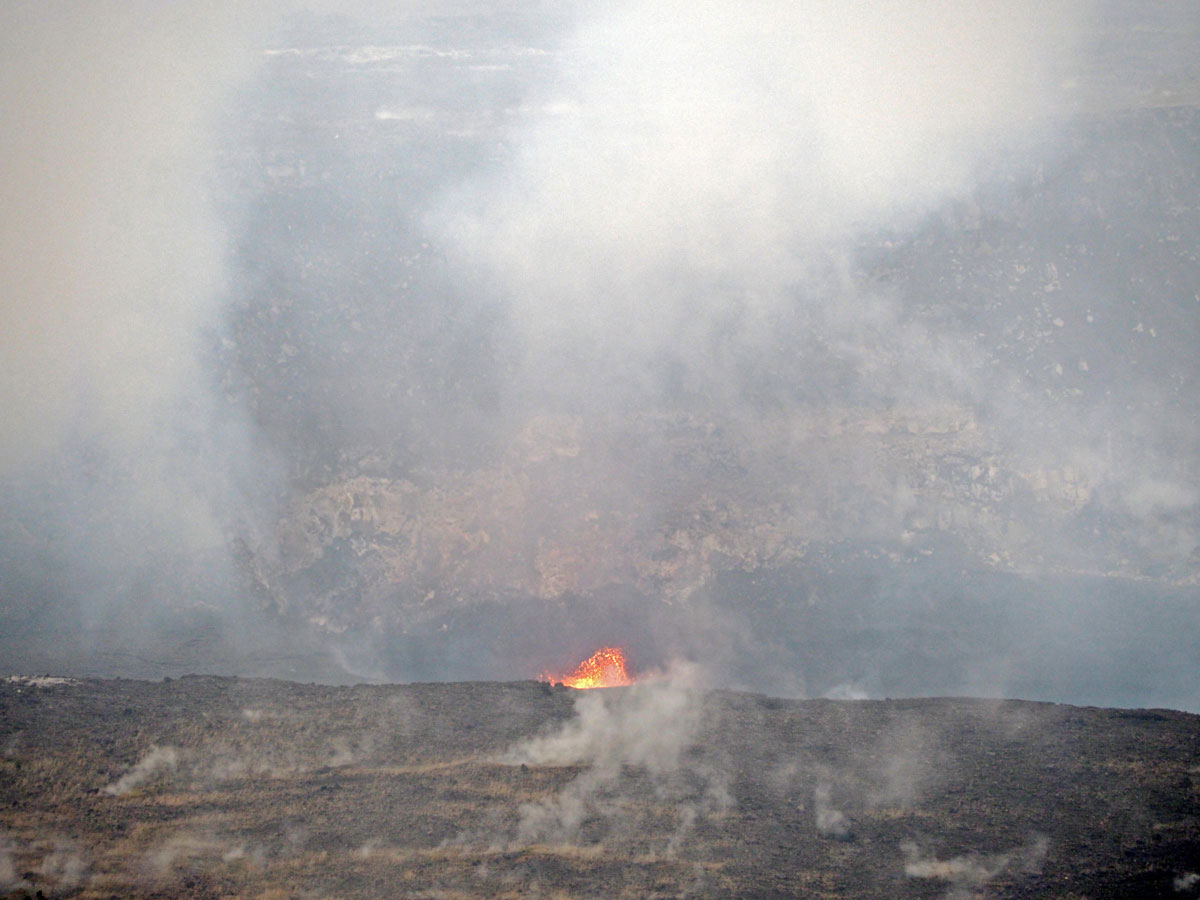 Hiking
You can go hiking in Volcanoes Nationalpark, either alone or on a guided tour where you might even be lucky to see some lava. I think that you have to prebook the guided tour in advance.
Mauna Kea
Mauna Kea is the highest volcano on Hawaii. If you want to visit the summit, you have to get there in a 4WD or a guided tour. Guided tours start in Kona or Hilo and you have to prebook them around a week in advance. It's really worth going up to the summit and the observatory. Make sure you don't get high altitude sickness by stopping from time to time and if you feel sick, don't drive up higher.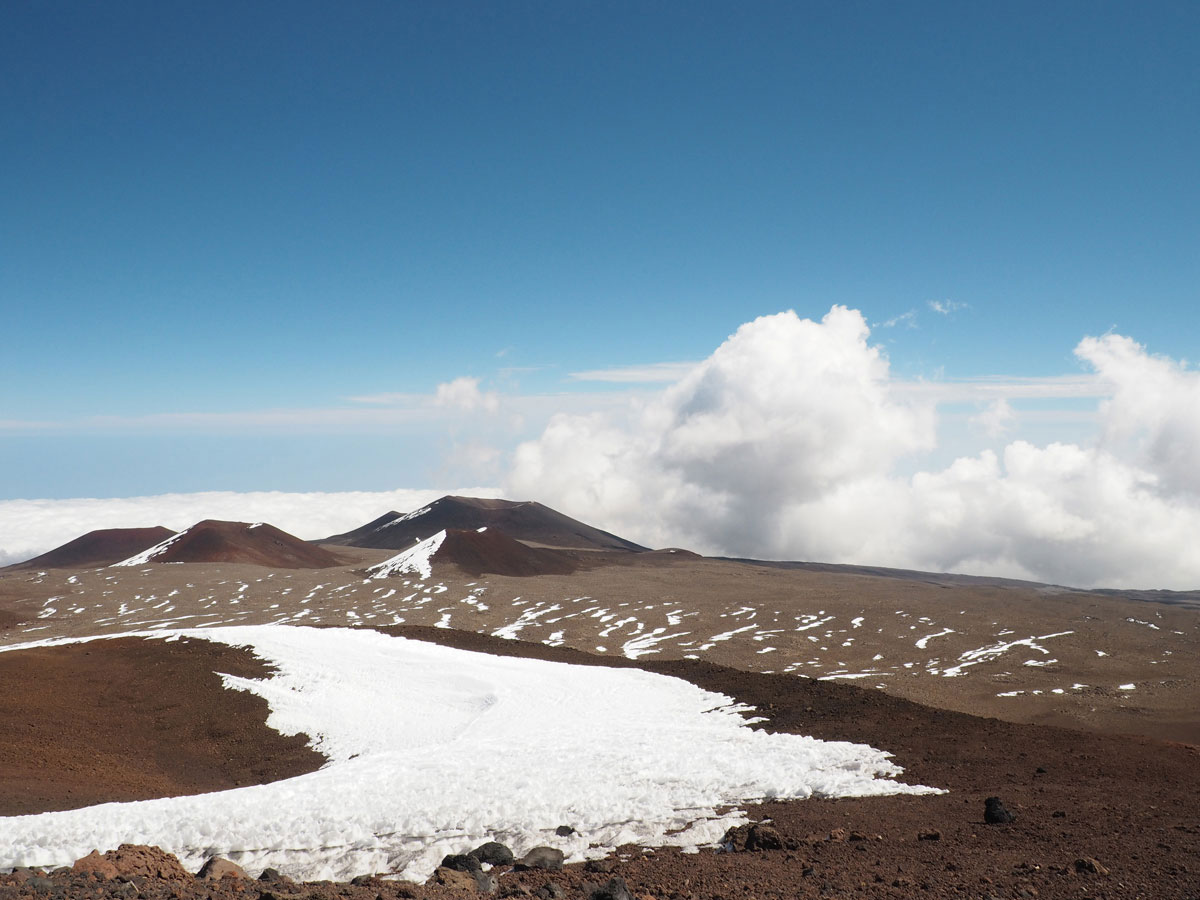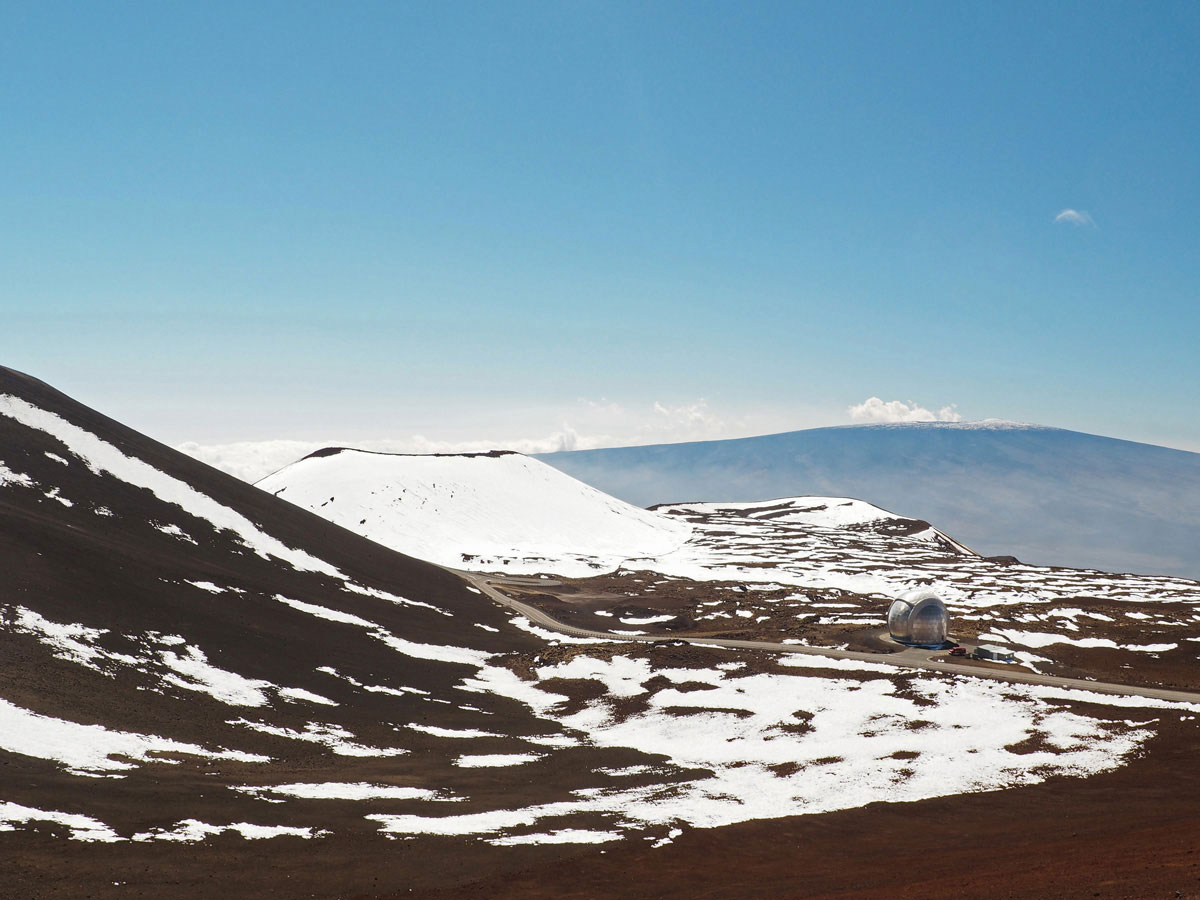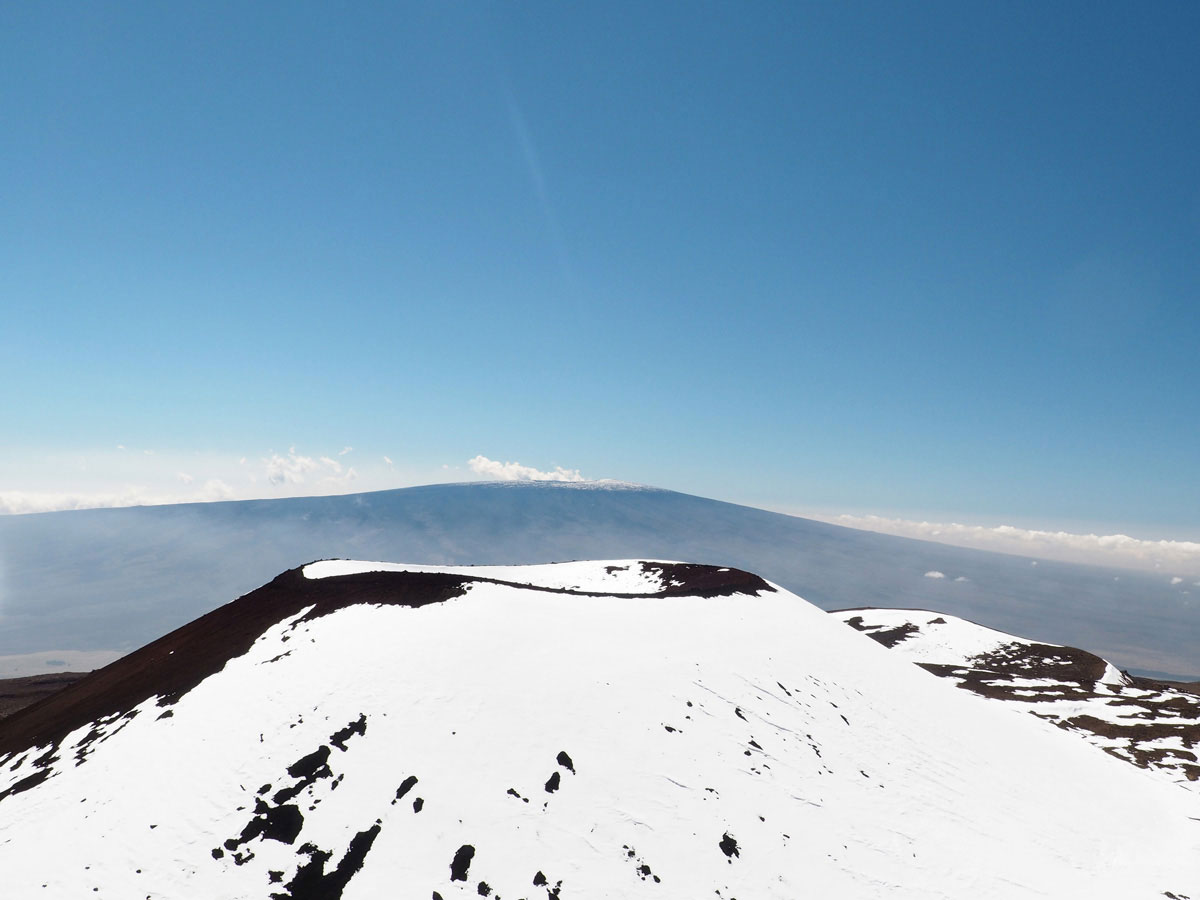 Punalu'u Black Sand Beach
Black sand beaches are home on the Hawaiian islands. Punalu'u is next to the Volcanoes Nationalpark on the south side of the island. If you're lucky, you might even find turtles.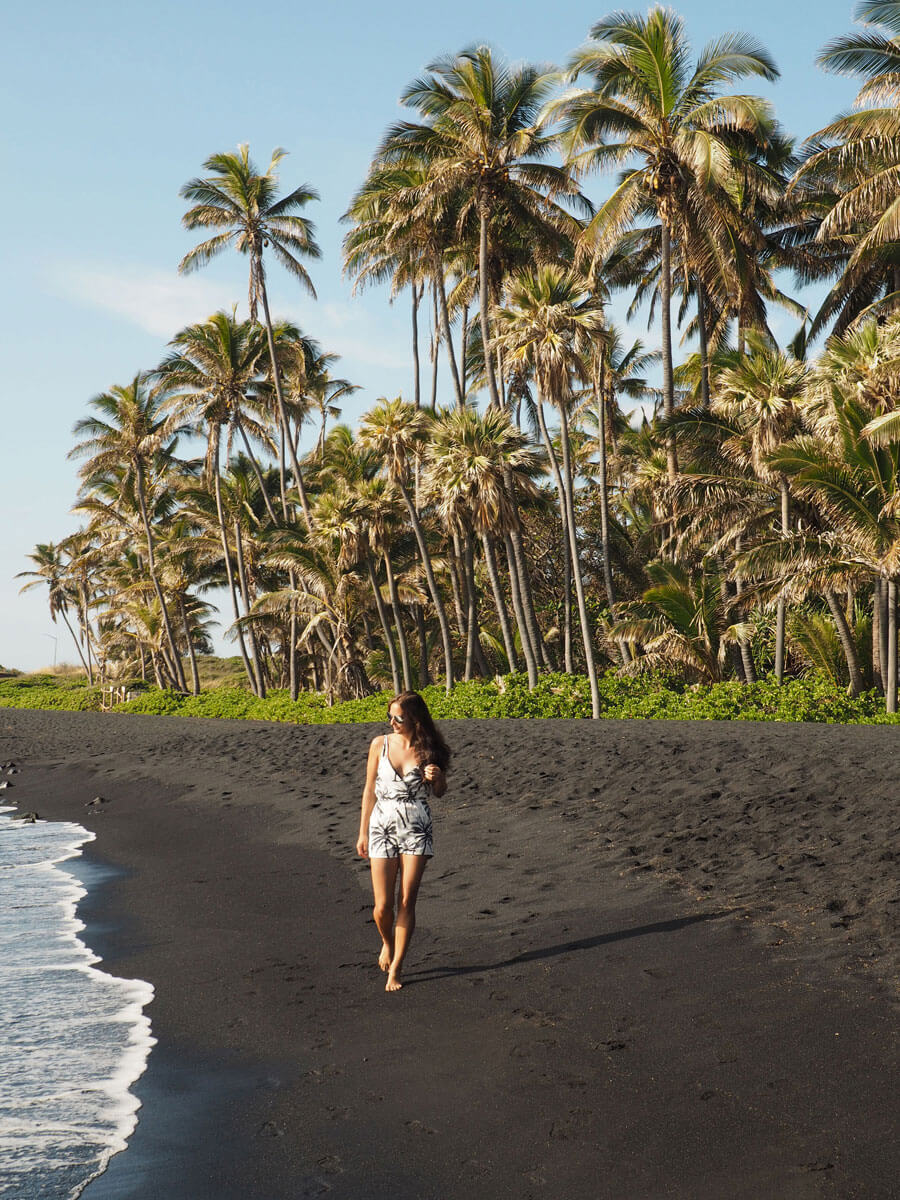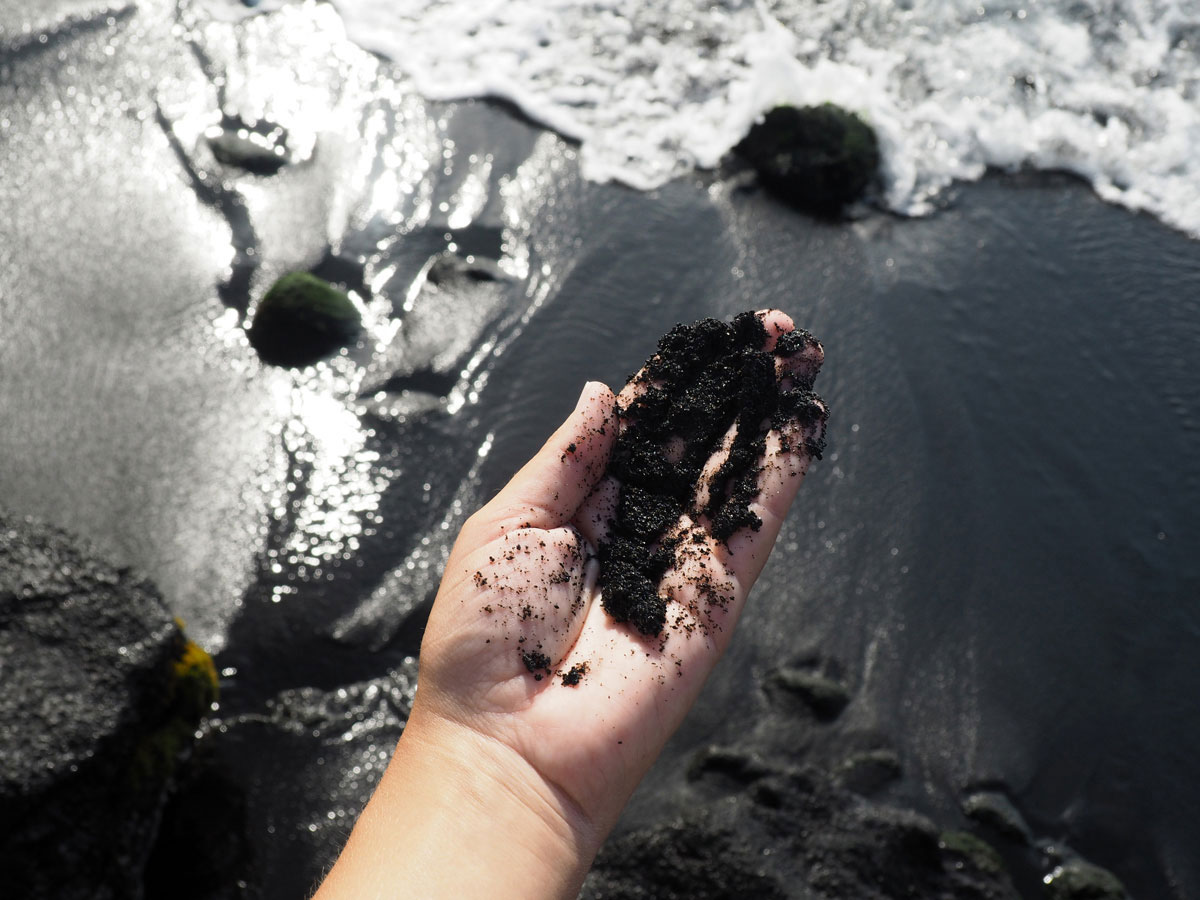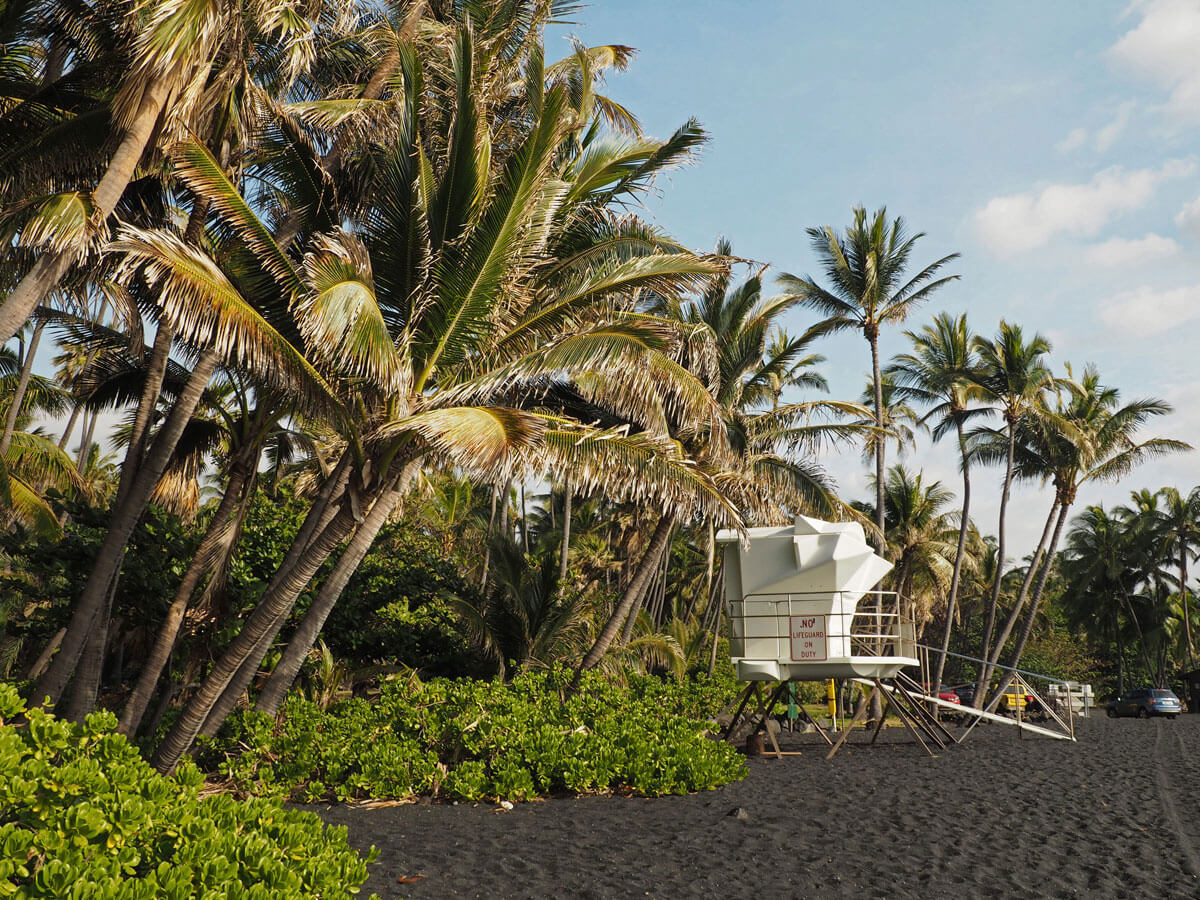 Pu'uhonua o Honaunau
If you want to learn about hawaiian culture, I would recommend Pu'uhonua o Honaunau. It has been a refugeecamp and a place where royals have been living many years ago. I can really recommend this place, I loved hearing about the hawaiian culture. The Ranger talk was fantastic, just make sure to plan some time for this place.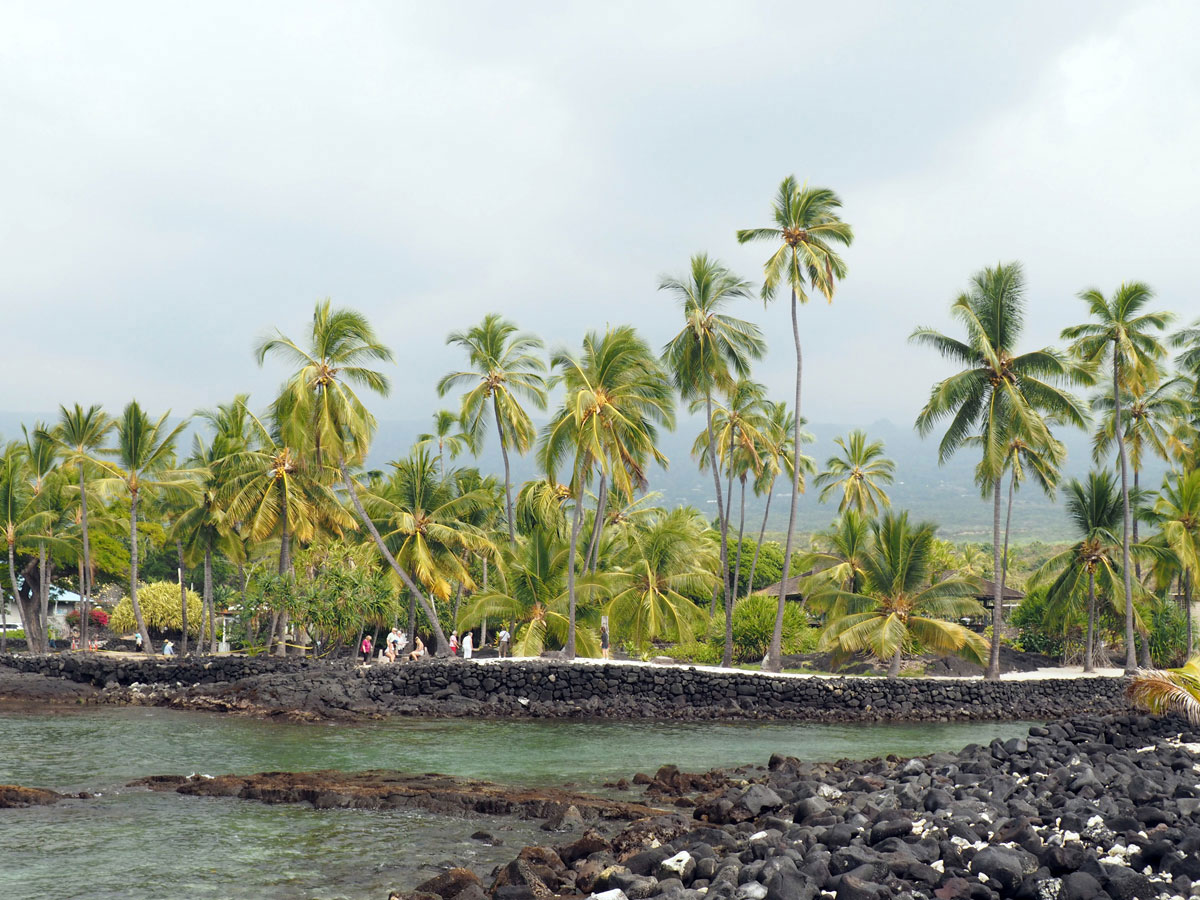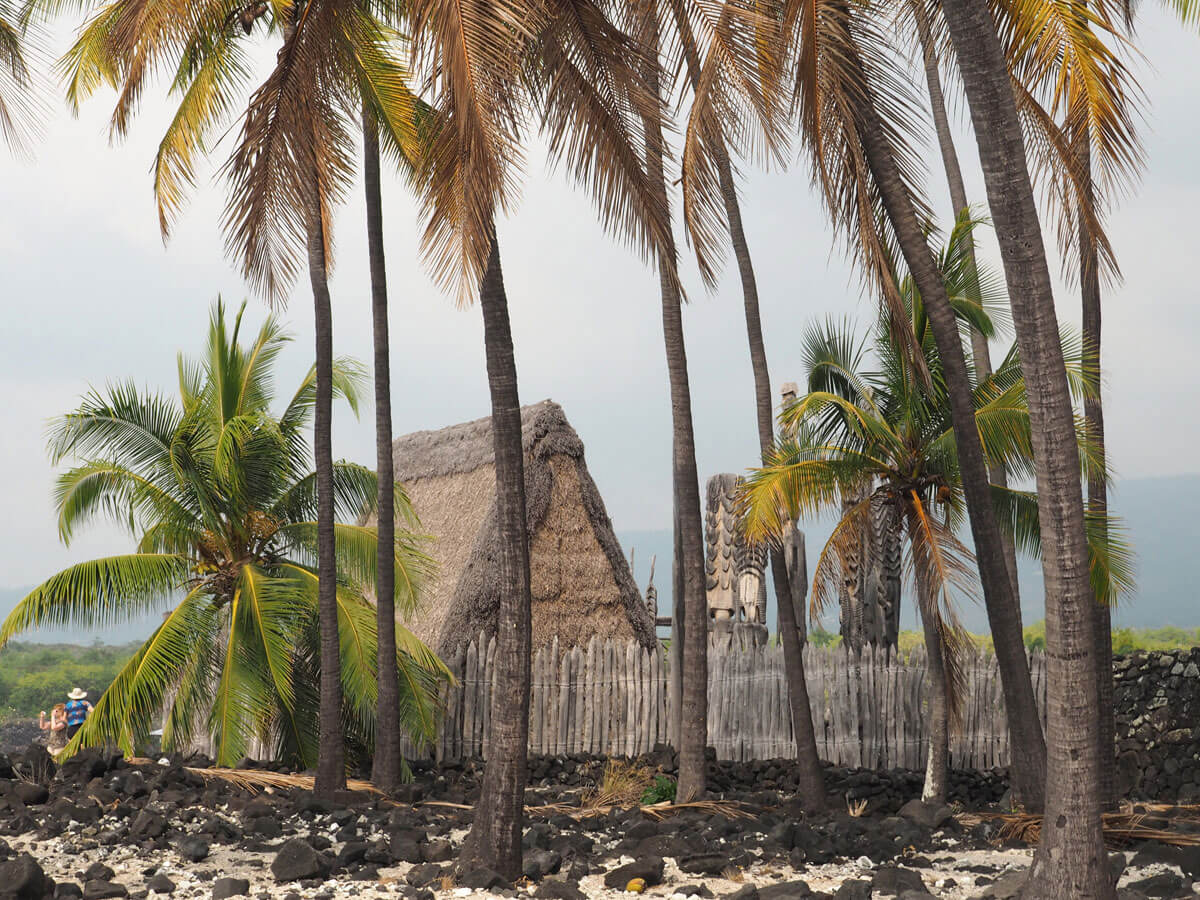 Honaunau Bay "Two Steps"
The lovely Hannah who is writing the blog justlikehannah was telling me about some amazing places on the hawaiian islands – also this place, where you can see (see, not touch!!) Spinner dolphins in their natural environment. We've been snorkling next to them twice for at least one hour, always making sure we're not hunting or scaring them. Maybe you're lucky and they want to play, but usually they're coming to this bay to sleep. If they're not in the bay, just visit the Pu'uhonua o Honaunau and give it a try afterwards again.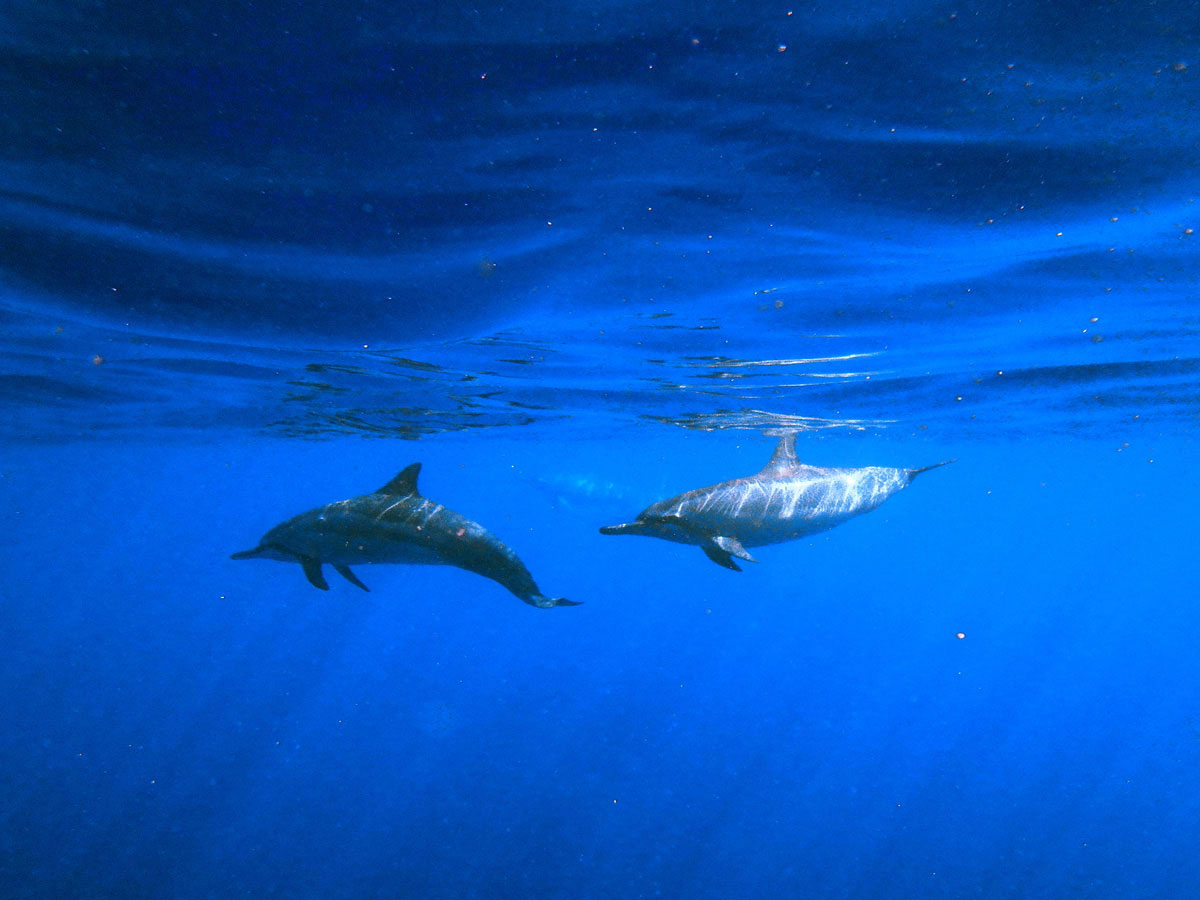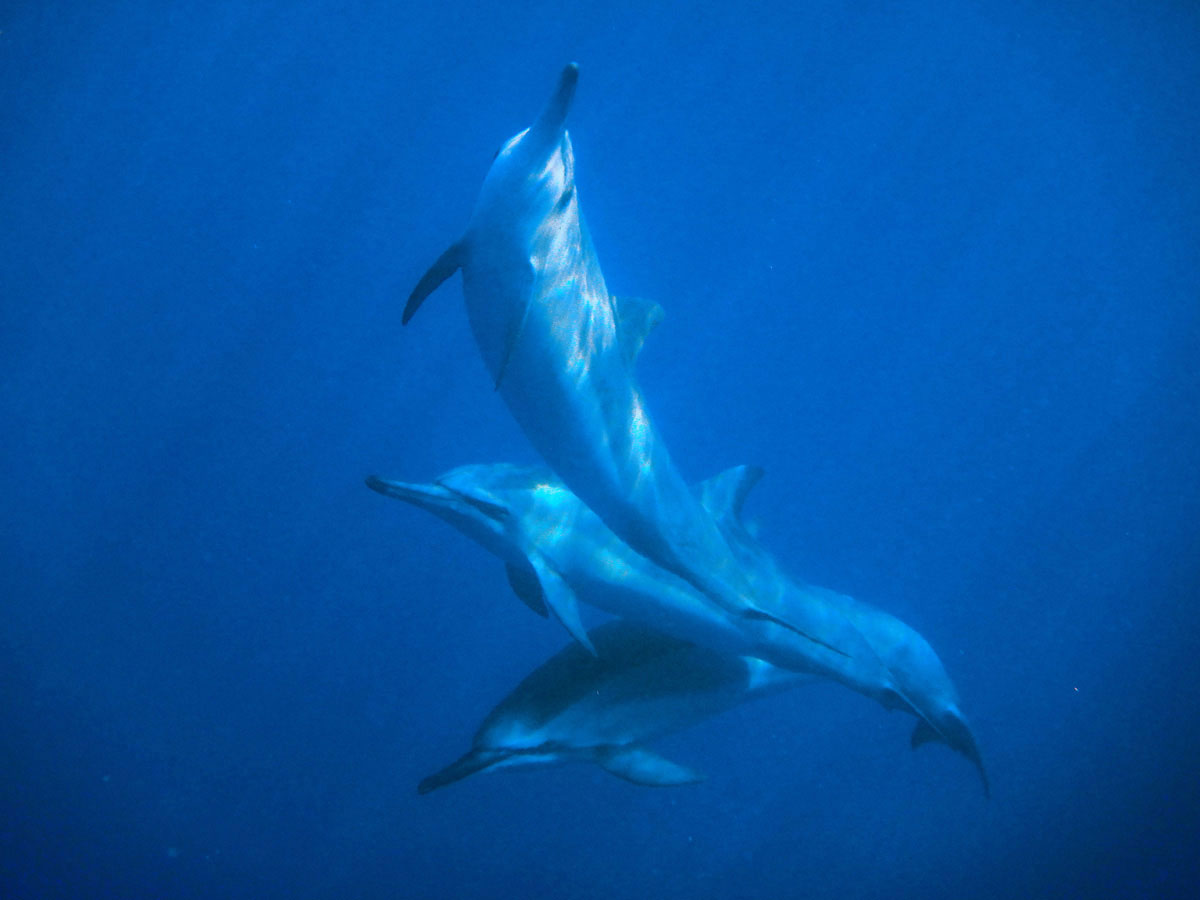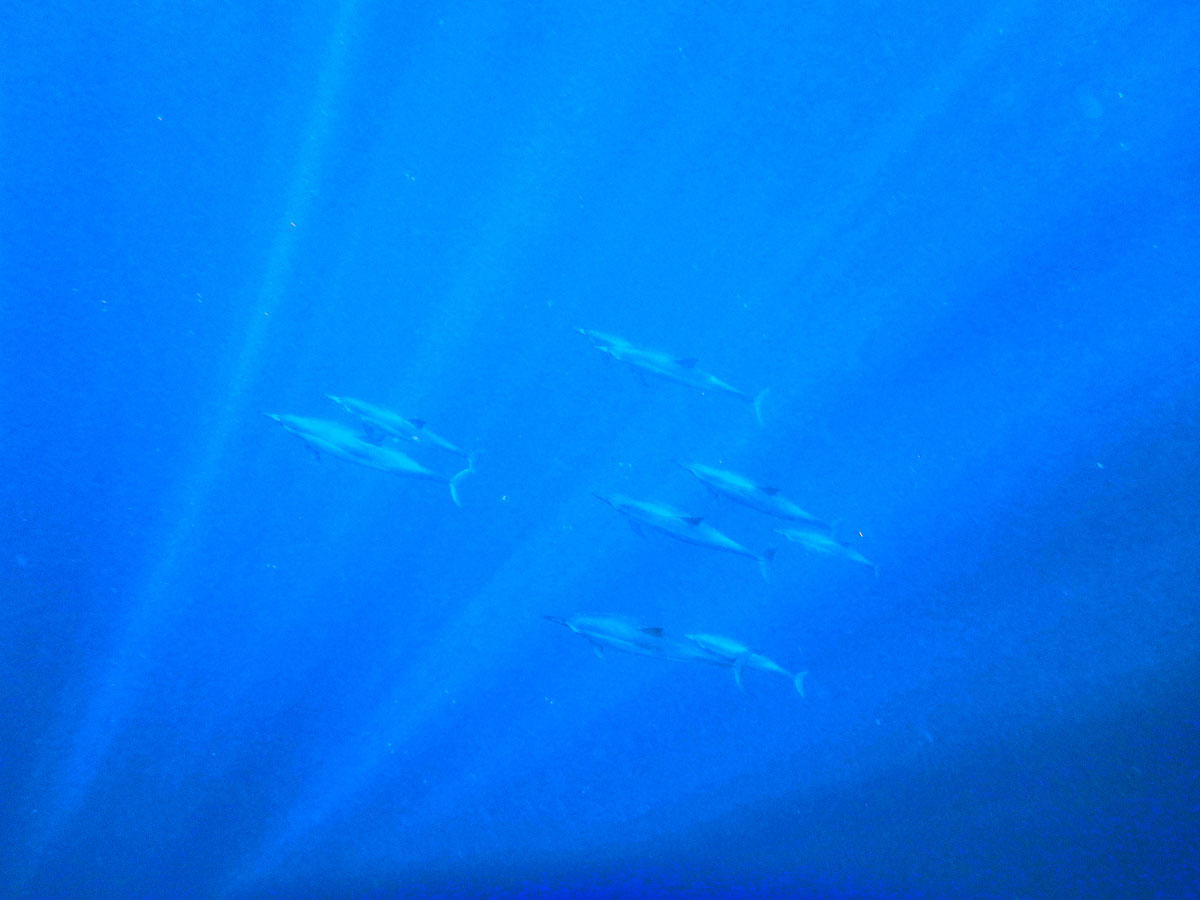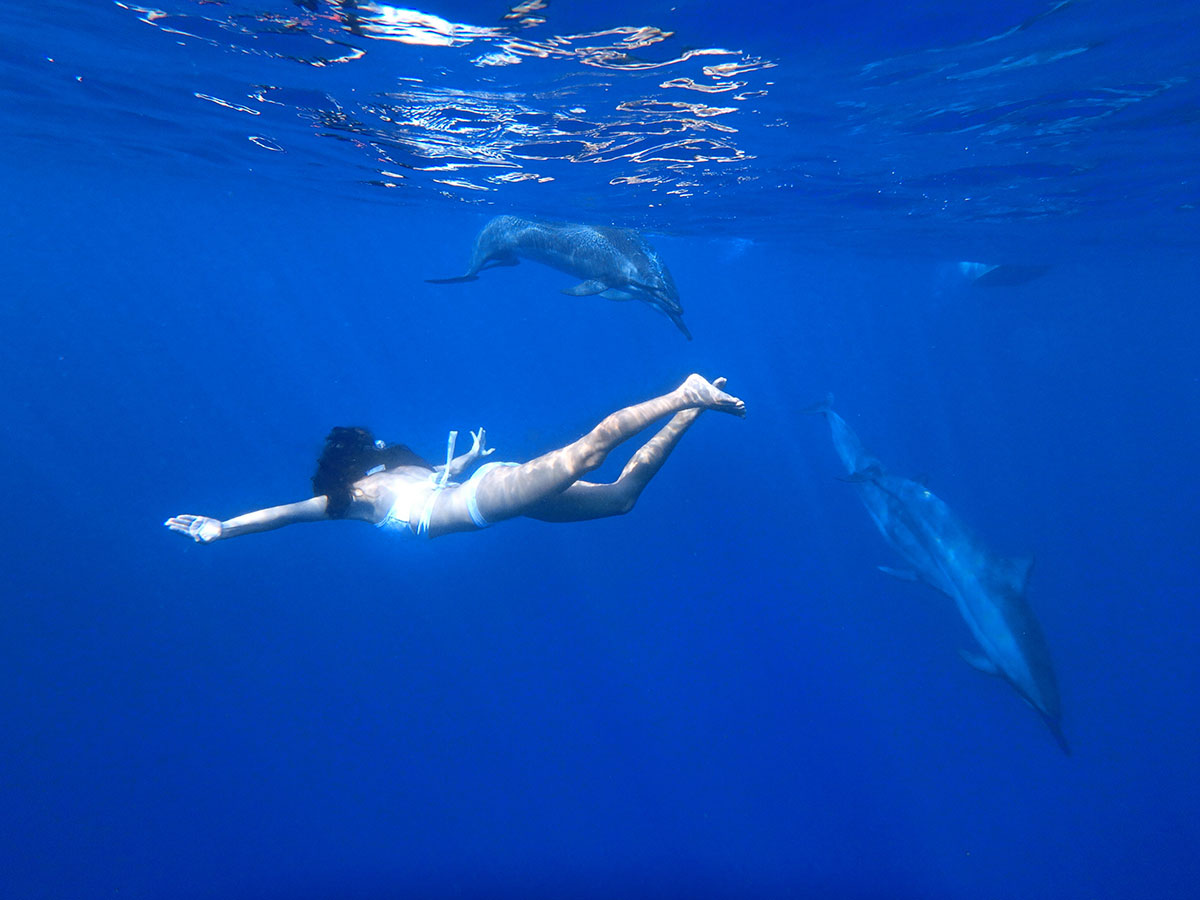 Beaches
Big Island is having some lovely beaches on the western side of the island. The most famous one is Hapuna Bay. You can rent beach stuff such as umbrellas for the sun, chairs and bodyboards and there's also a small cafe where you can get some food.
Coffeecompanies
I don't like coffee, but visiting Kona Blue Sky Coffee Company was really interesting for me. They're offering free tours and we did not only learn a lot about coffee, but also about bananas, cacao, nuts and much more.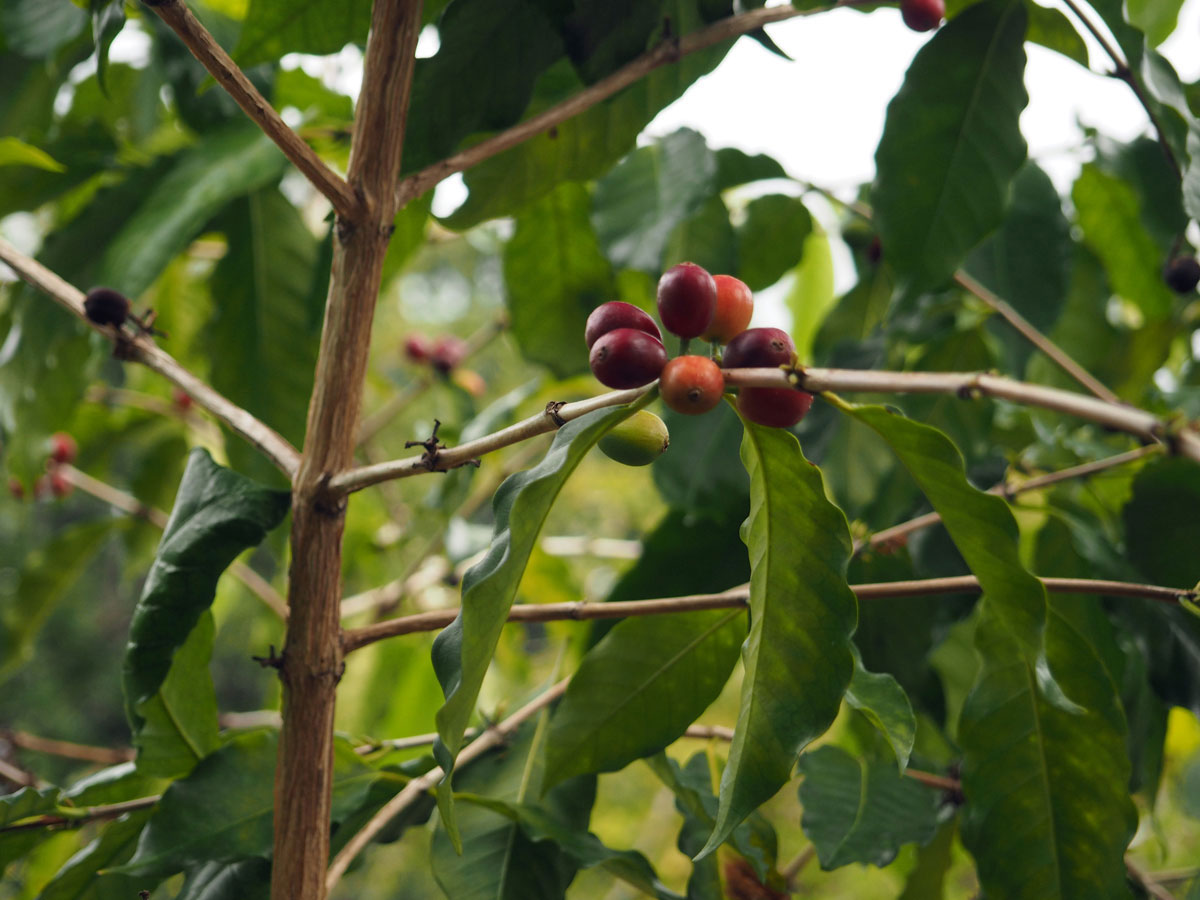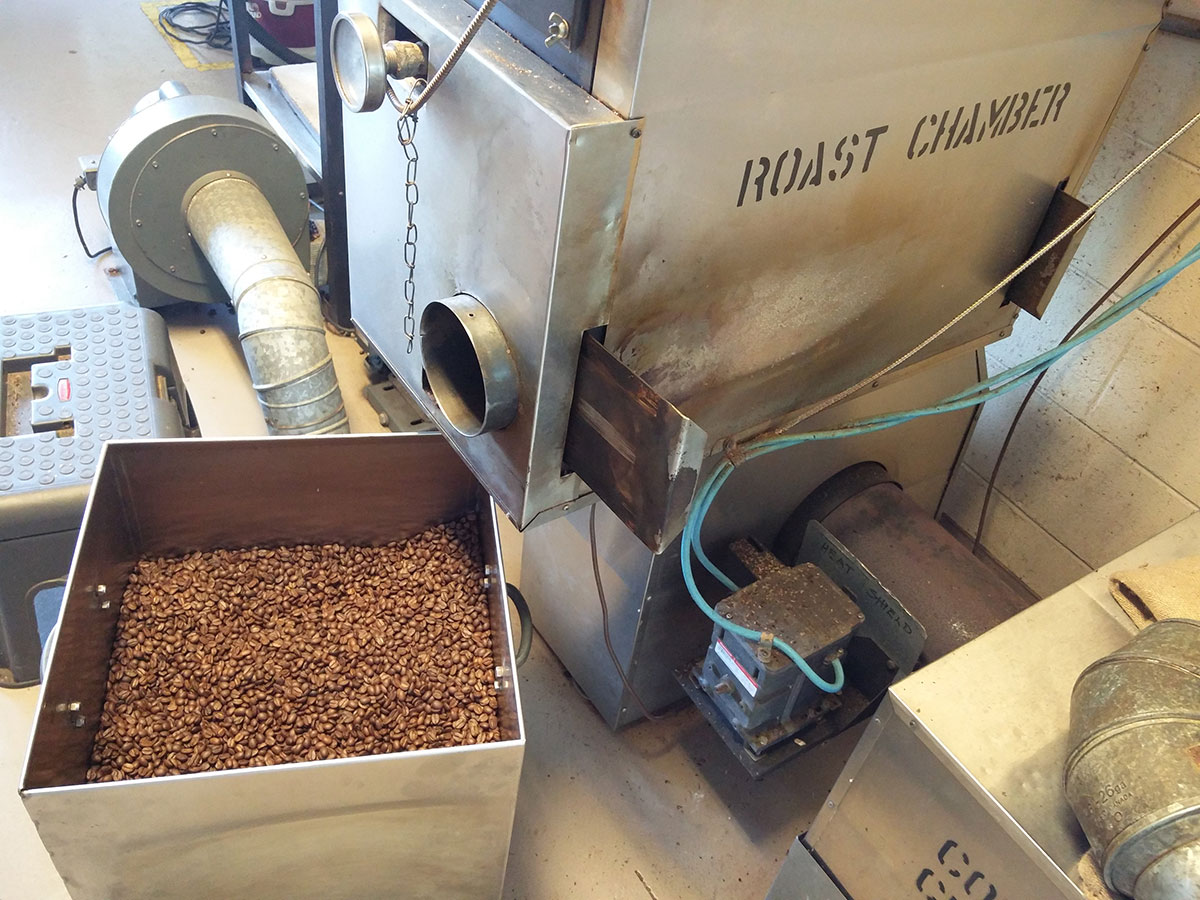 Northshore
I've heard that Waimea and the Waipi'o valley is interesting to see as well. We didn't go there, because our time on the island was limited, but if you're having some time off, keep that in mind.
Accommodation
I would recommend getting an accommodation on the west and the eastern side of the island. We had 2 nights in Hilo and 2 nights in Kailua-Kona. If you're not too short on time, you could get one night in the Volcanoes Nationalpark too. Big Island is so much bigger than all the others, so make sure you're planning it in advance (specially before booking a flight).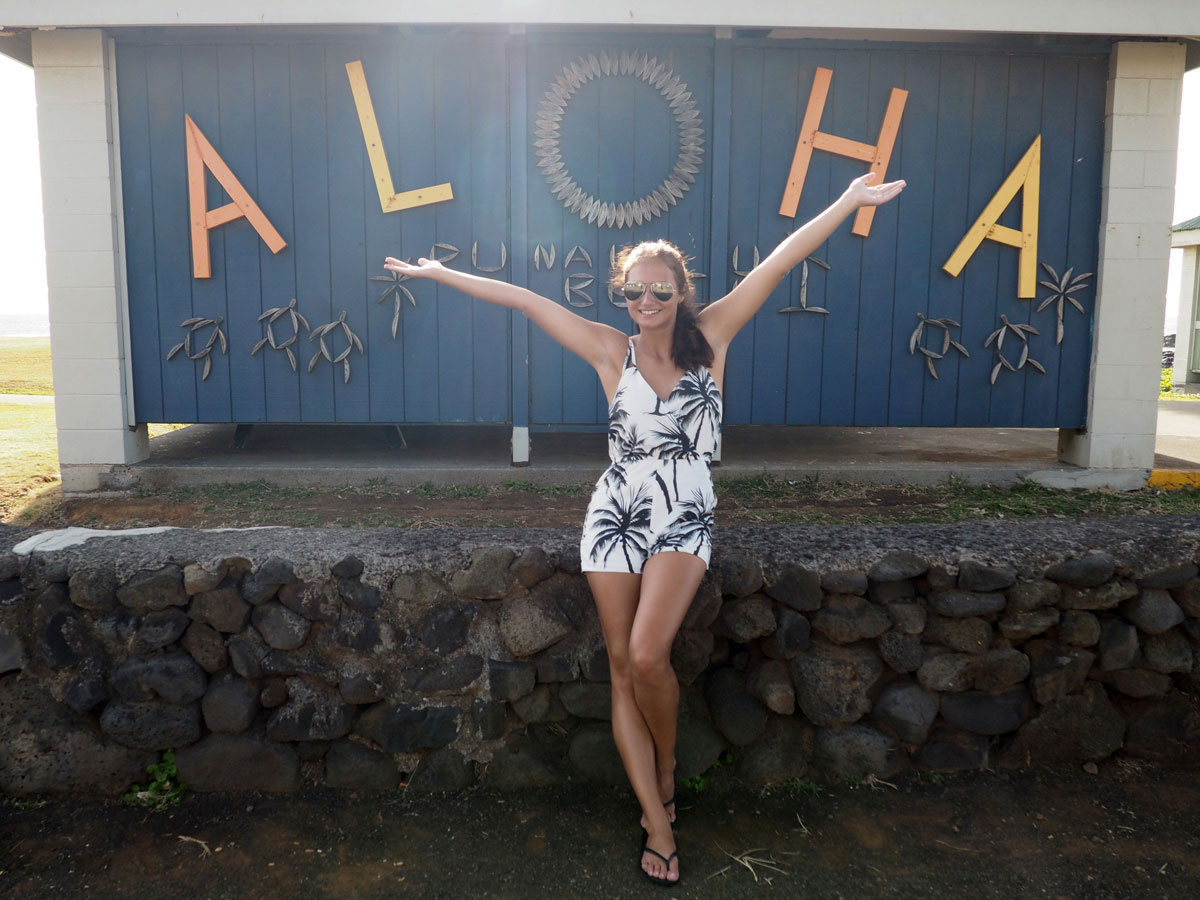 Our trip on Big Island (4 days)
On our first day after our flight from Oahu, we were taking a short nap on the beach before getting in the water with the dolphins for the first time. Afterwards we were visiting Pu'uhonua o Honaunau just to head back to the bay for another dolphin swim in the afternoon.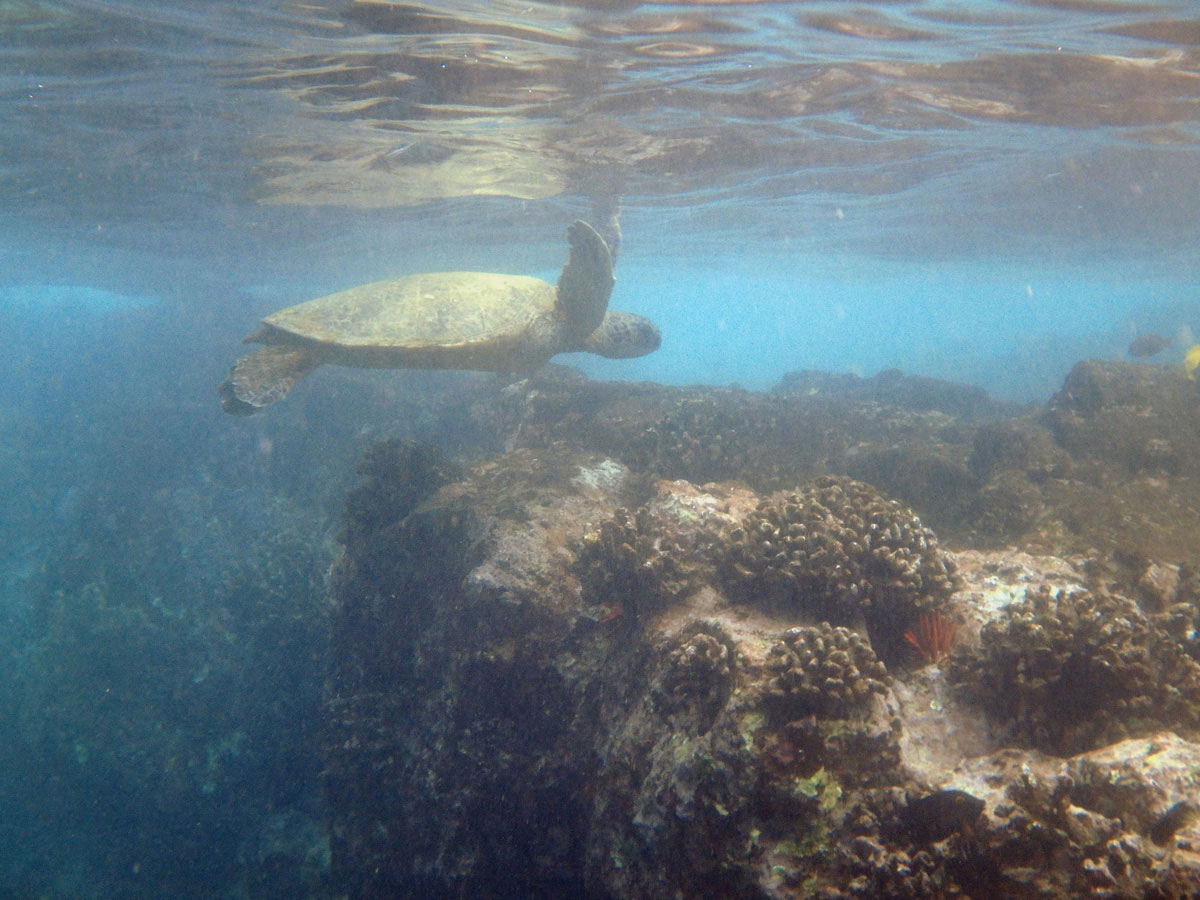 2nd day: We were starting with visiting the coffee company and afterwards spending the day on the beach.
3rd day: We were travelling from the westside of the island to the Black Sand Beach and the Volcanoes nationalpark, which is located on the eastern side of the island. We were starting with the tour to see the lava flow and the crater afterwards before heading to Hilo where we were spending our last 2 nights.
4th day: We were visiting Mauna Kea with a short visit of the Rainbow Falls afterwards and some snorkling in the evening at the Kapoho Tidepools.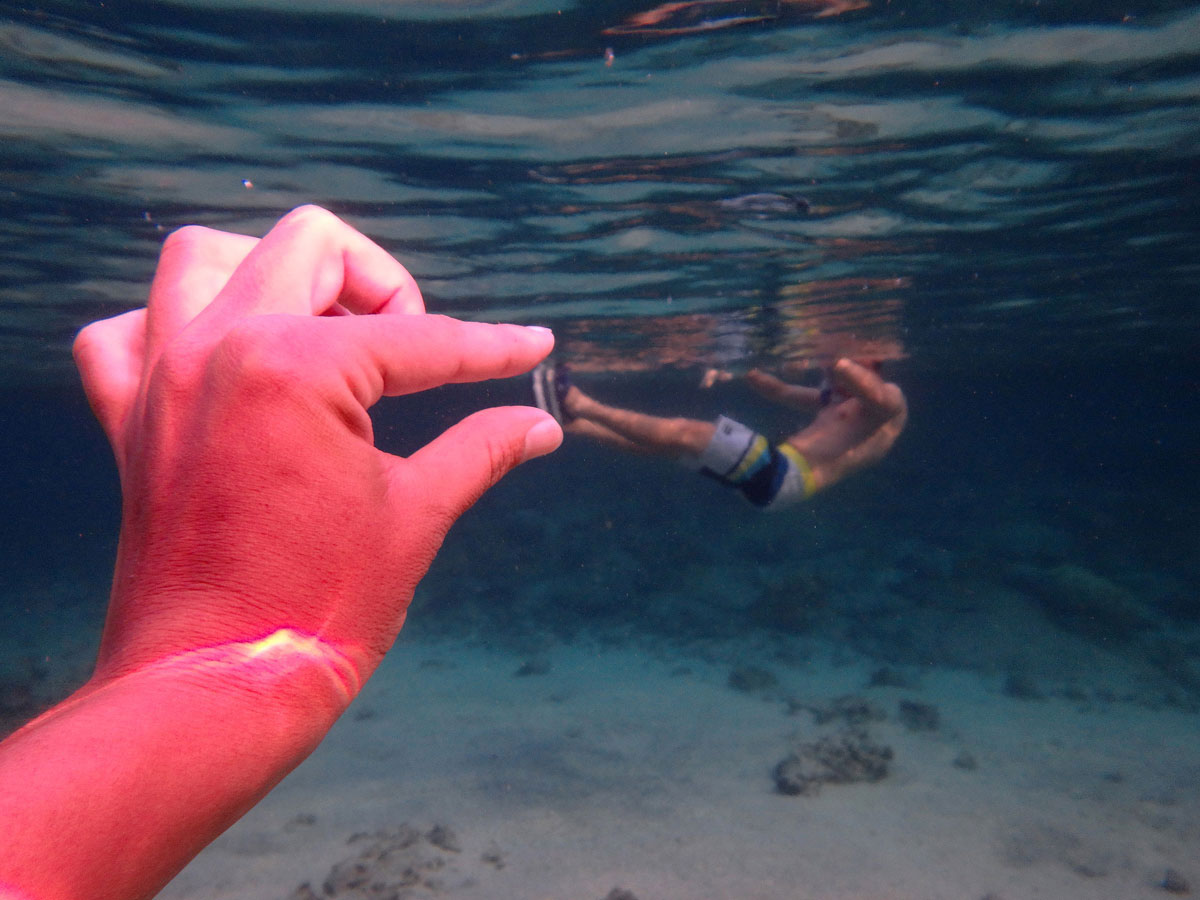 Merken
Merken
Merken