When you're thinking about nature in the surrounding area of Las Vegas, you would be thinking about Grand Canyon, Bryce Canyon or Monument Valley. When I'm starting to tell people about another Nationalpark called Valley of Fire, i'm usually getting this look from others asking me what (the hell) I am talking about. I have been to this Nationalpark several times now and I would always come back.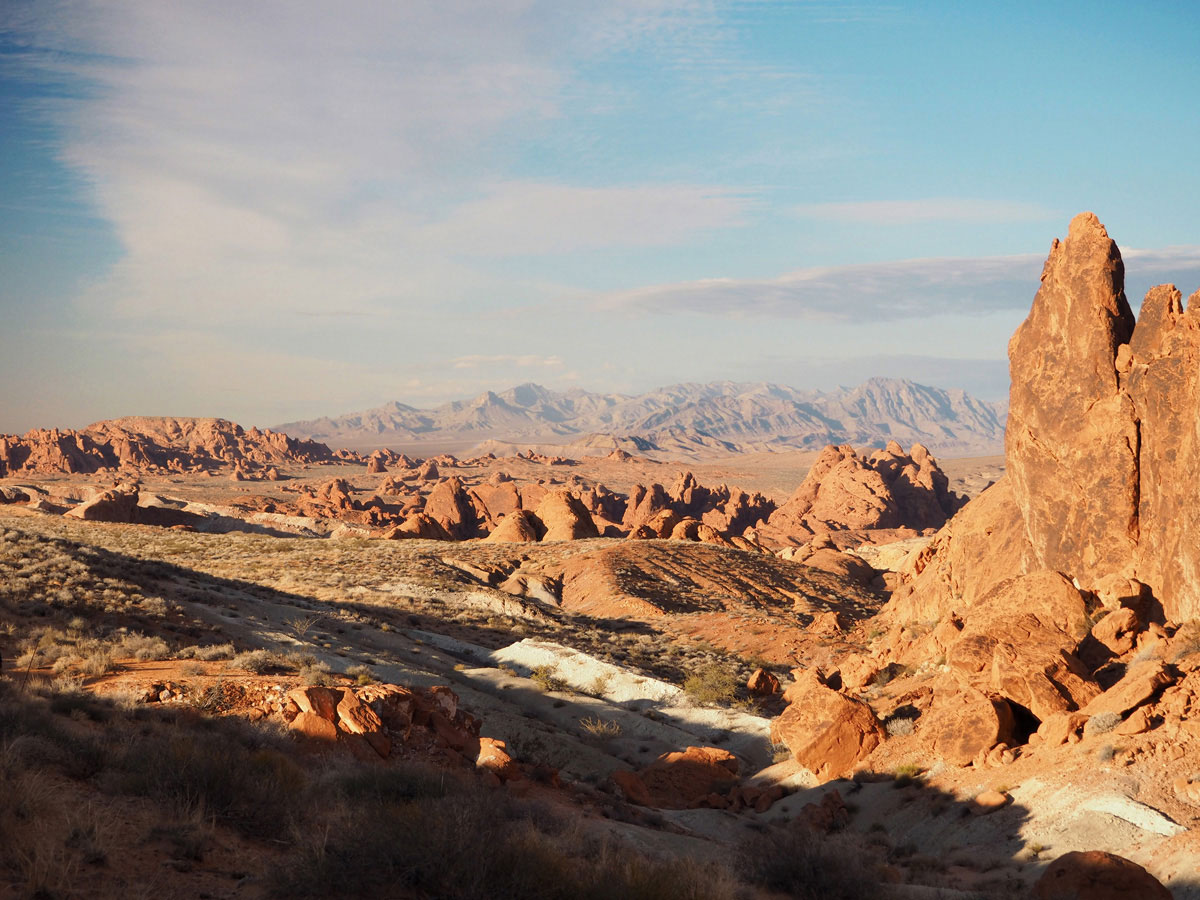 Getting there
You're taking the I15 (coming from Vegas North, coming from North then direction Vegas) and then turn onto the Valley of Fire Hwy (from Vegas right, from north on the left). Plan at least 3 hours in the park if you want to visit the best places, because some of those you have to walk for a mile or 2.
Best Places Valley of Fire State Park
When i was visiting the park for my first time some years ago (read about it here), I did not know what to see and what to expect, so we were making the huge mistake that we were not stopping at the visitor center, but only driving through the park. In the end we did not see the best spots, because they are in the sidestreet, where the visitorcenter is located. At the visitorcenter you can get a free map of the park.
Fire Wave
I think everybody has seen the pictures of the famous Wave Rock, located in Arizona. Getting there is not that easy because you need a permit. In the Valley of fire there is the Fire Wave, where you can easily walk to without having a permit and i've heard that it's as stunning as the one in Arizona. It's definitely worth it!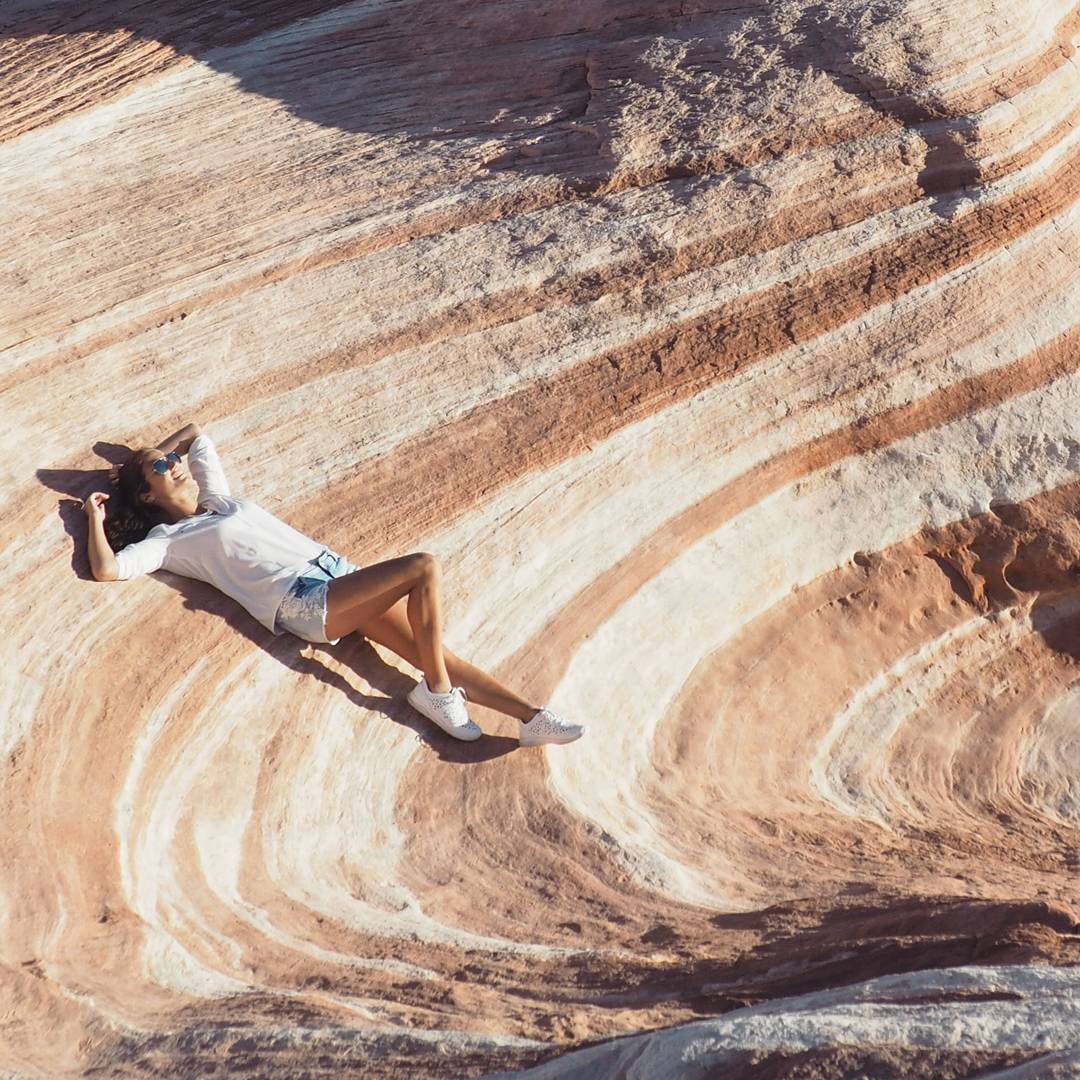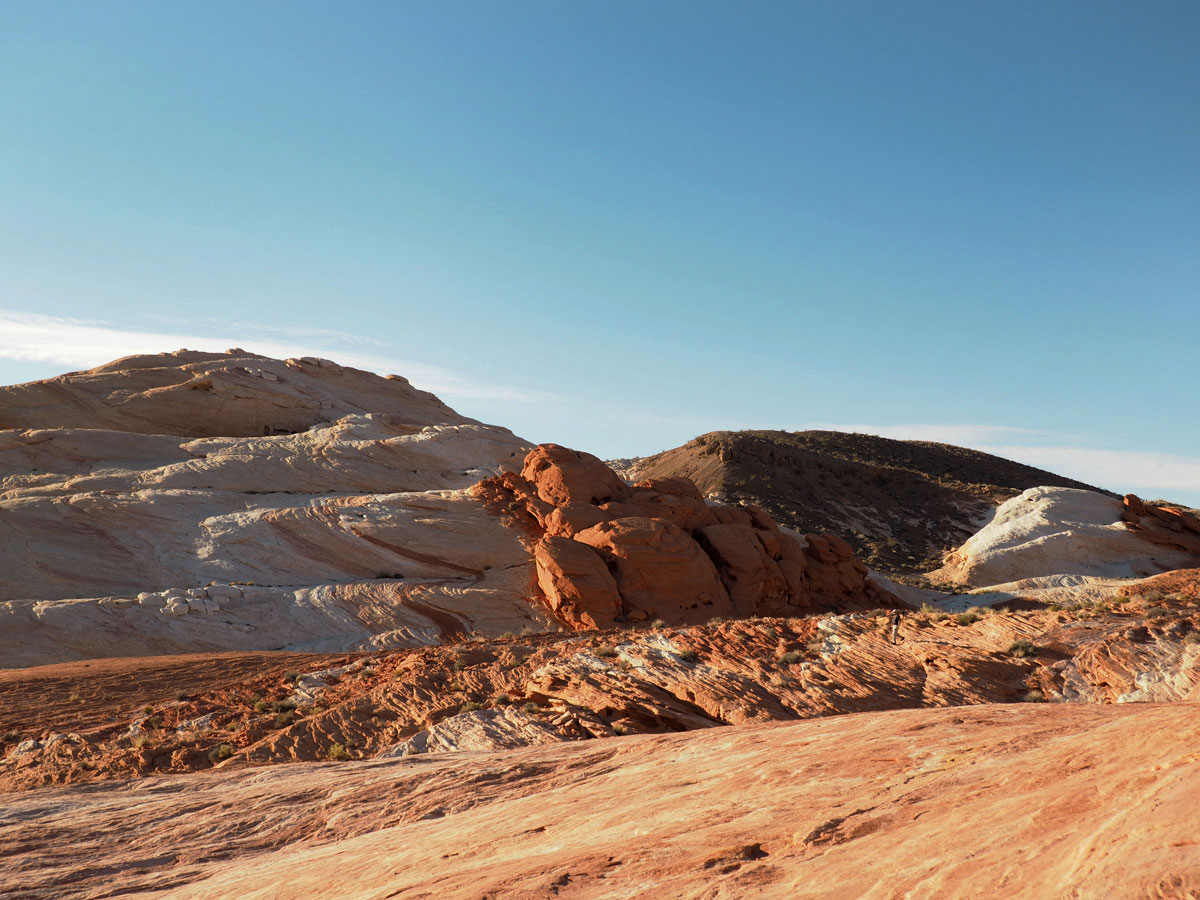 Rainbow Vista
While driving, you will be stunned by what mother nature created in the park, because it somehow looks like somebody just spilled over a lot of different colors. In the Rainbow Vista you can walk around to see the beautiful rock formations with its different colors.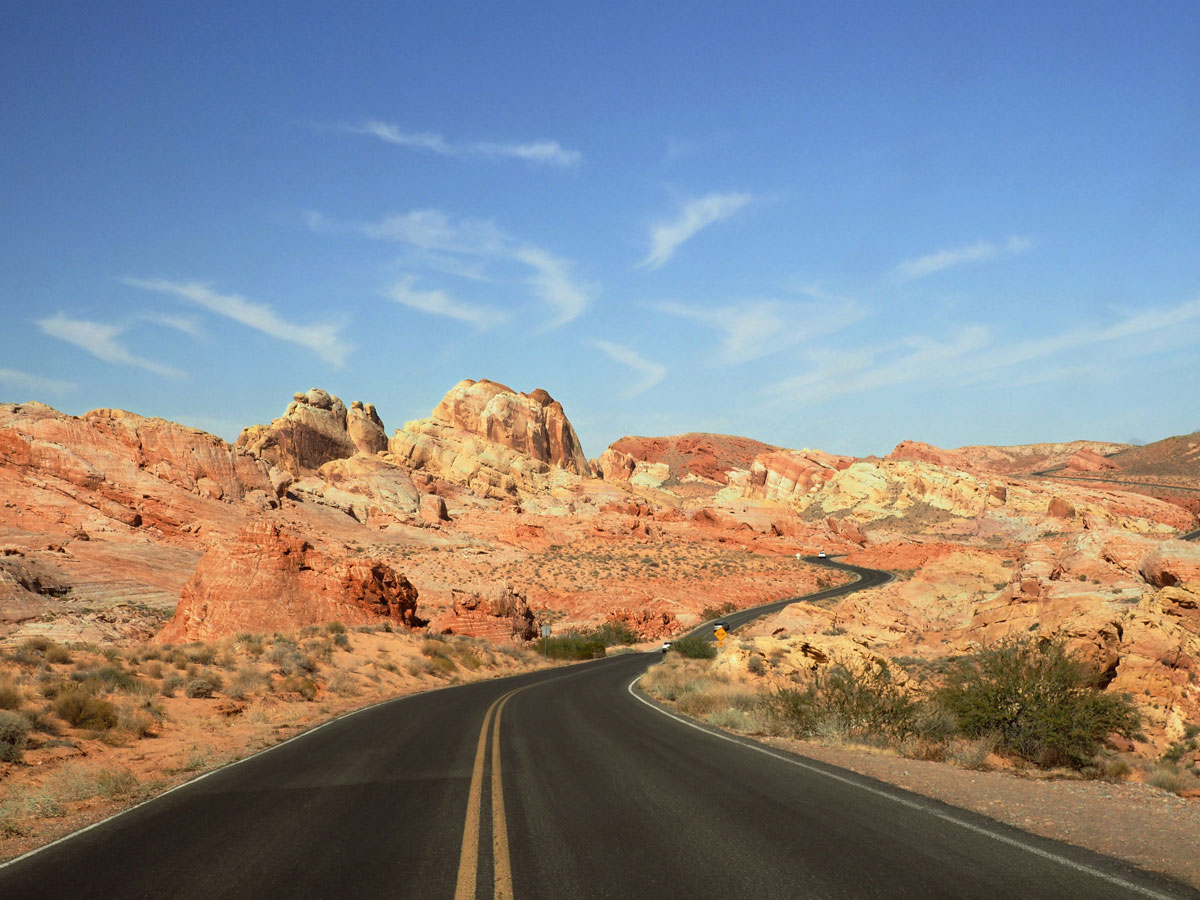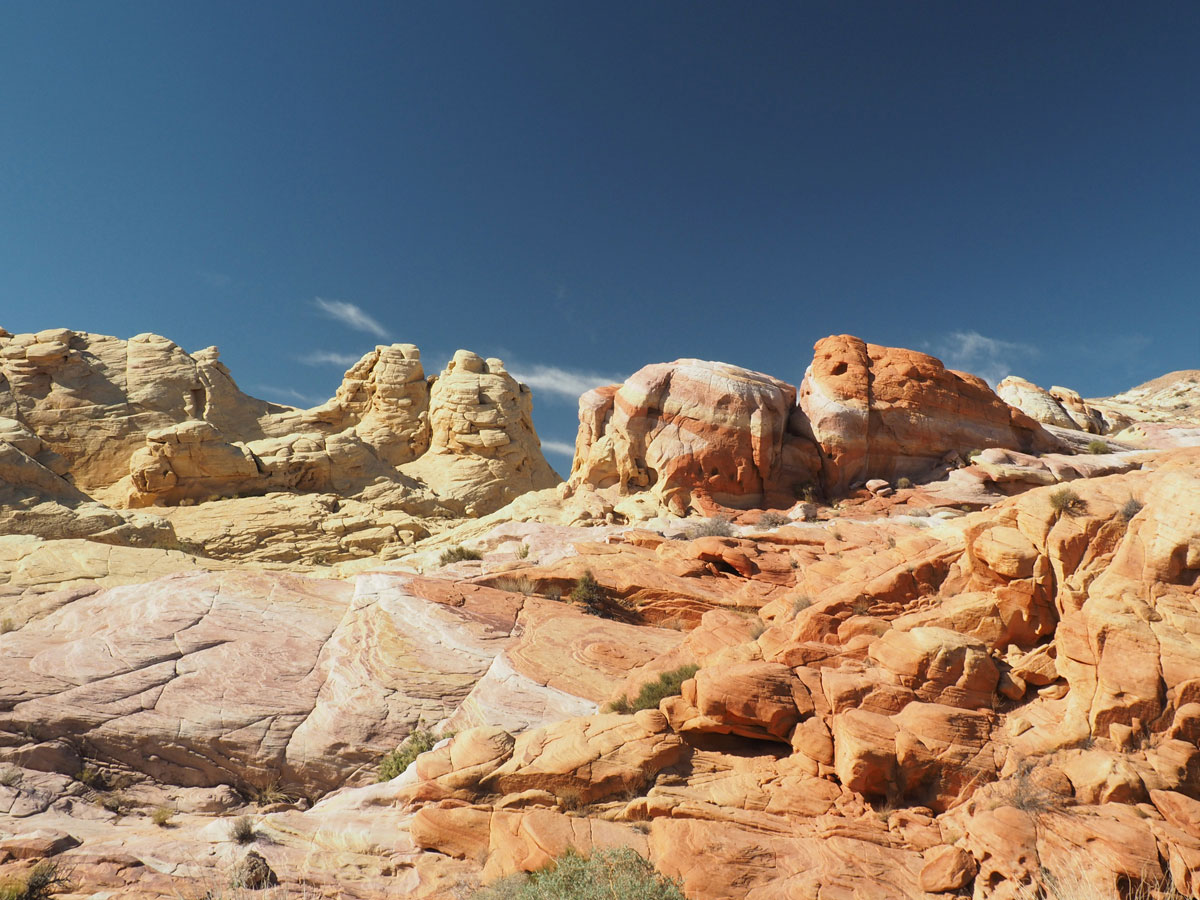 White Domes
White domes is a 1.5 miles round trip through rock formations and a small canyon. The view is fantastic and the canyon reminds me of the Antelope Canyon.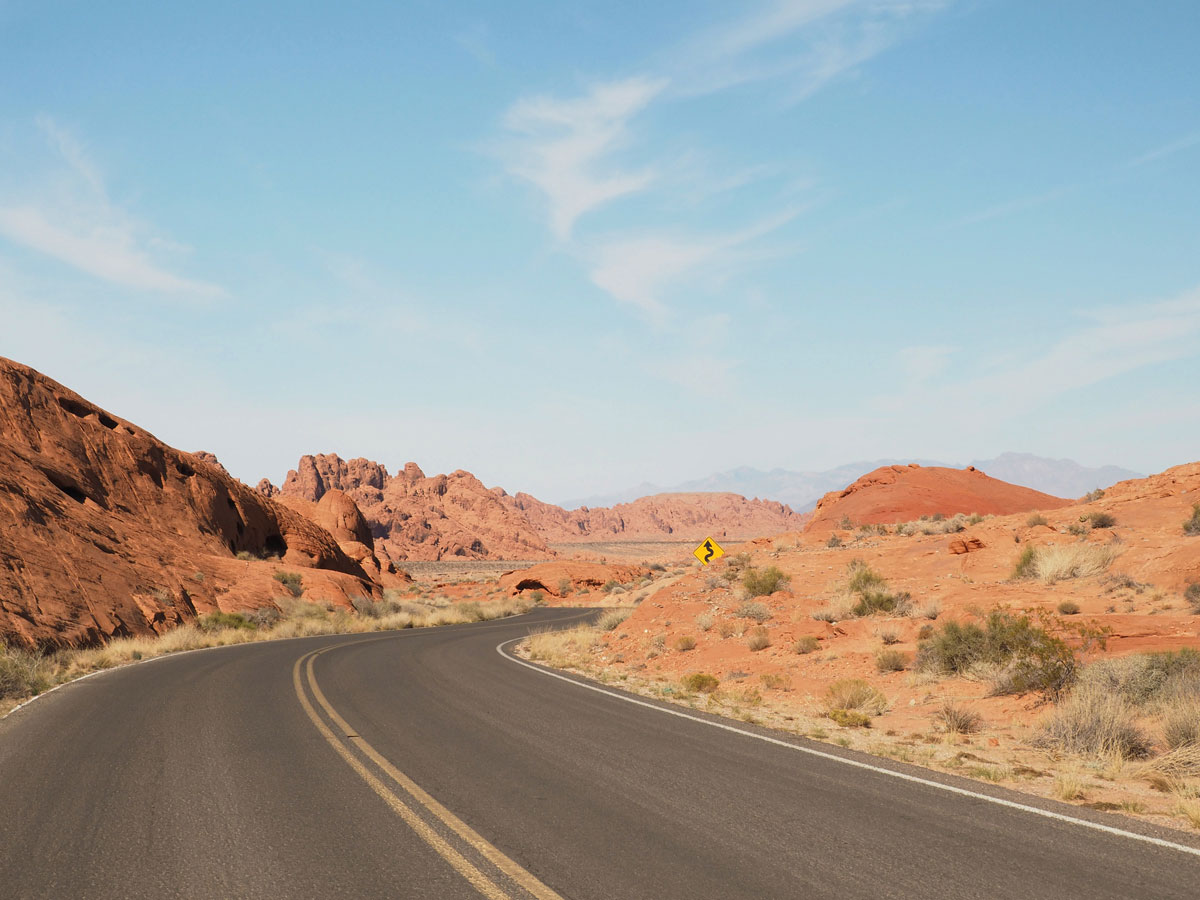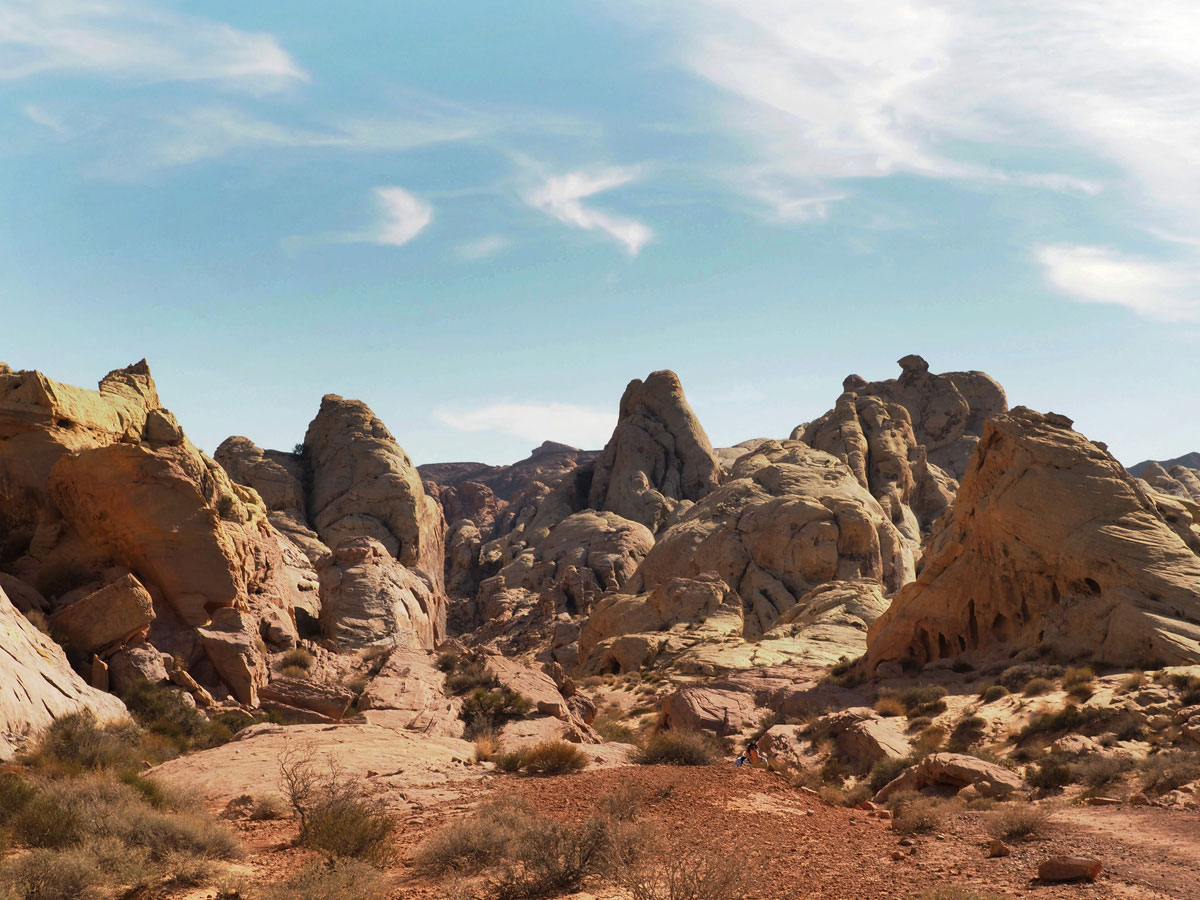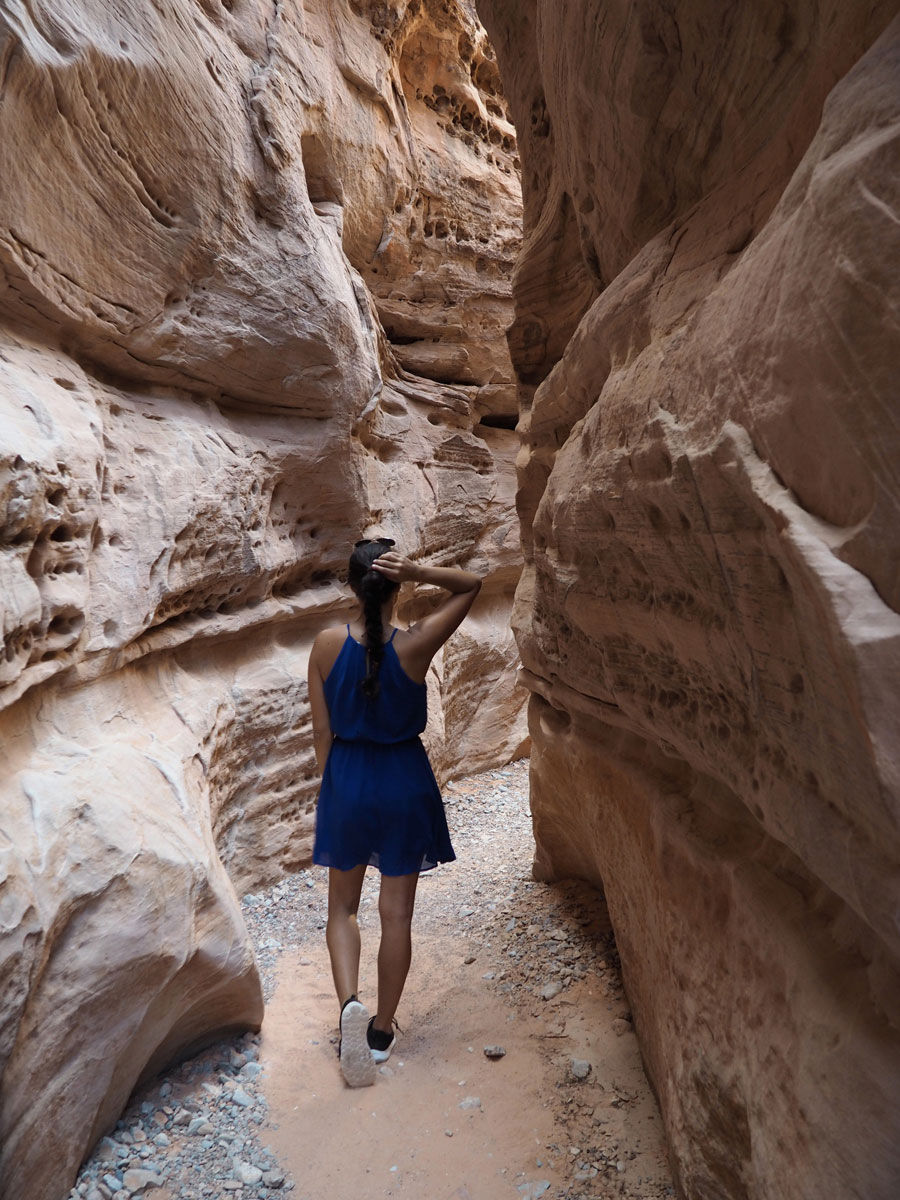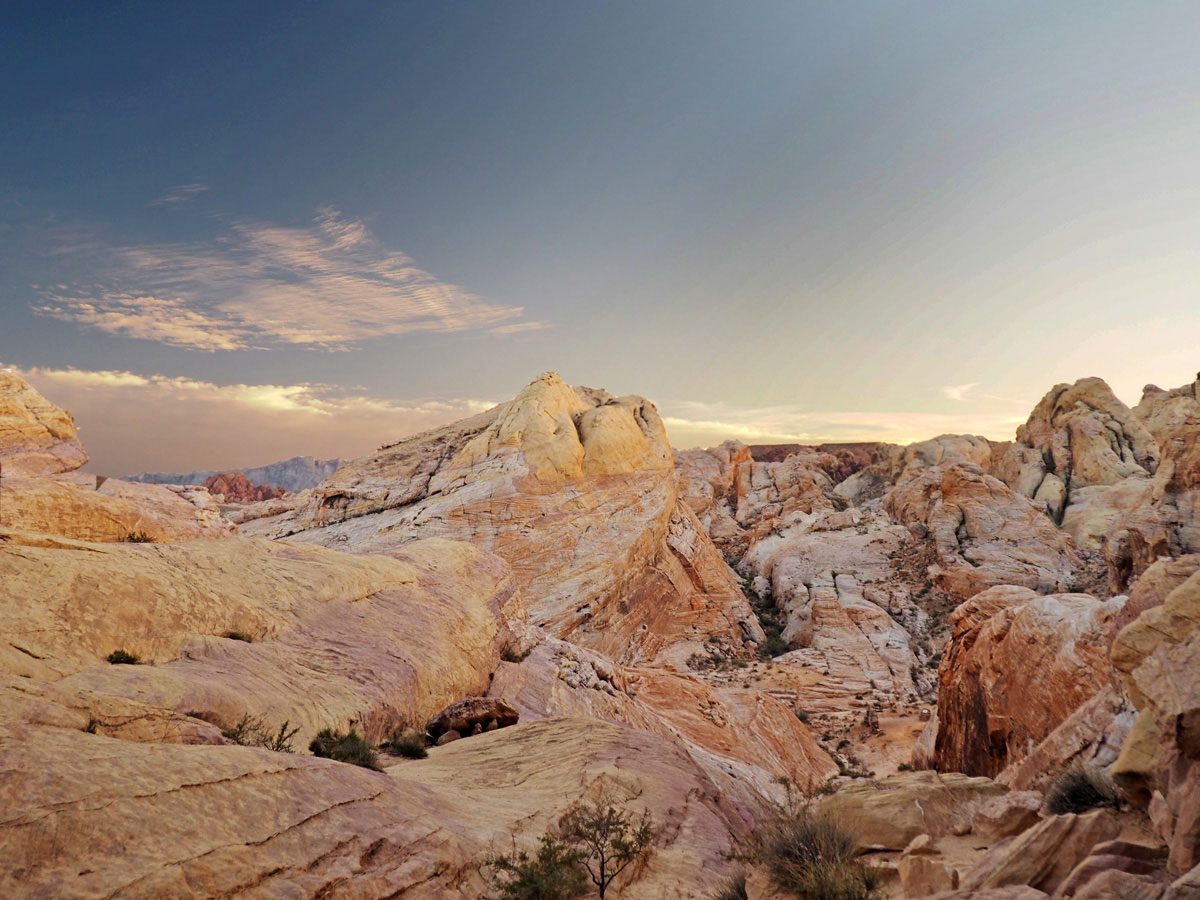 Elephant Rock
A rockformation, which looks like an elephant is the Elephant Rock (well i can imagine you were already guessing that), which is on the northern end of the Park.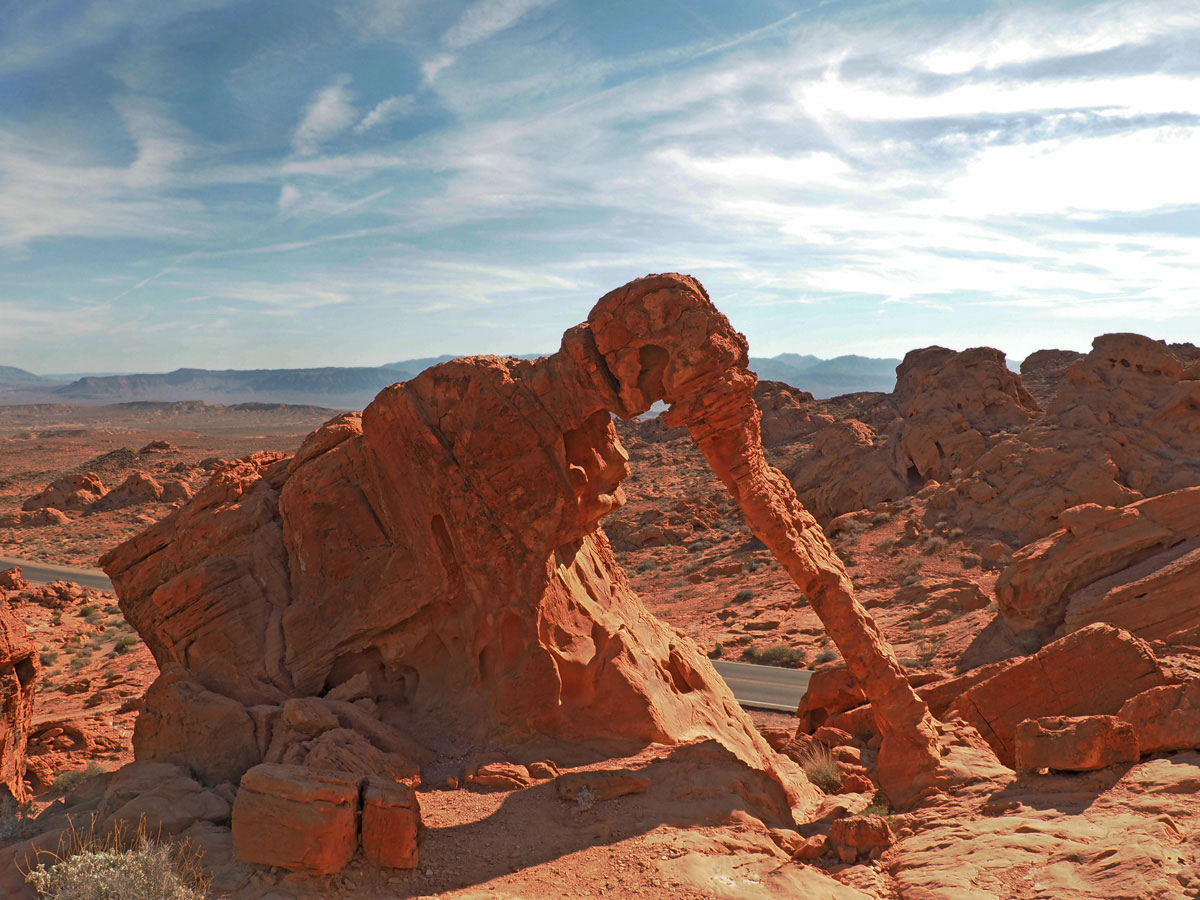 Arch Rock
If you cannot make it to the Arches Nationalpark, you can go and visit the natural rock bridge in the Valley of fire.
Merken