In my first blogpost about Hawaii I was introducing you to the different islands, so you can get a quick overview. Now I want to tell you about my experiences and give you some tips for making the best out of your travels.
How much time should I spend on the islands?
If you're thinking about visiting more than one Island or if you're not having that much time, you should at least plan 4 days on each island, to see the most important things and get a feeling of the hawaiian way of life and exploring the islands treasures. So just leave one island, instead of getting stressed in the end.
Activities
There's so much to do in Hawaii, that you won't get bored too easily.
Hiking
Hawaii is a paradise for people who love hiking, specially Kauai and Oahu. Be prepared for rain on Kauai and be prepared for muddy trails. Even after half an hour rain the trails will be really slippery, so bring proper shoes and don't go in flipflops.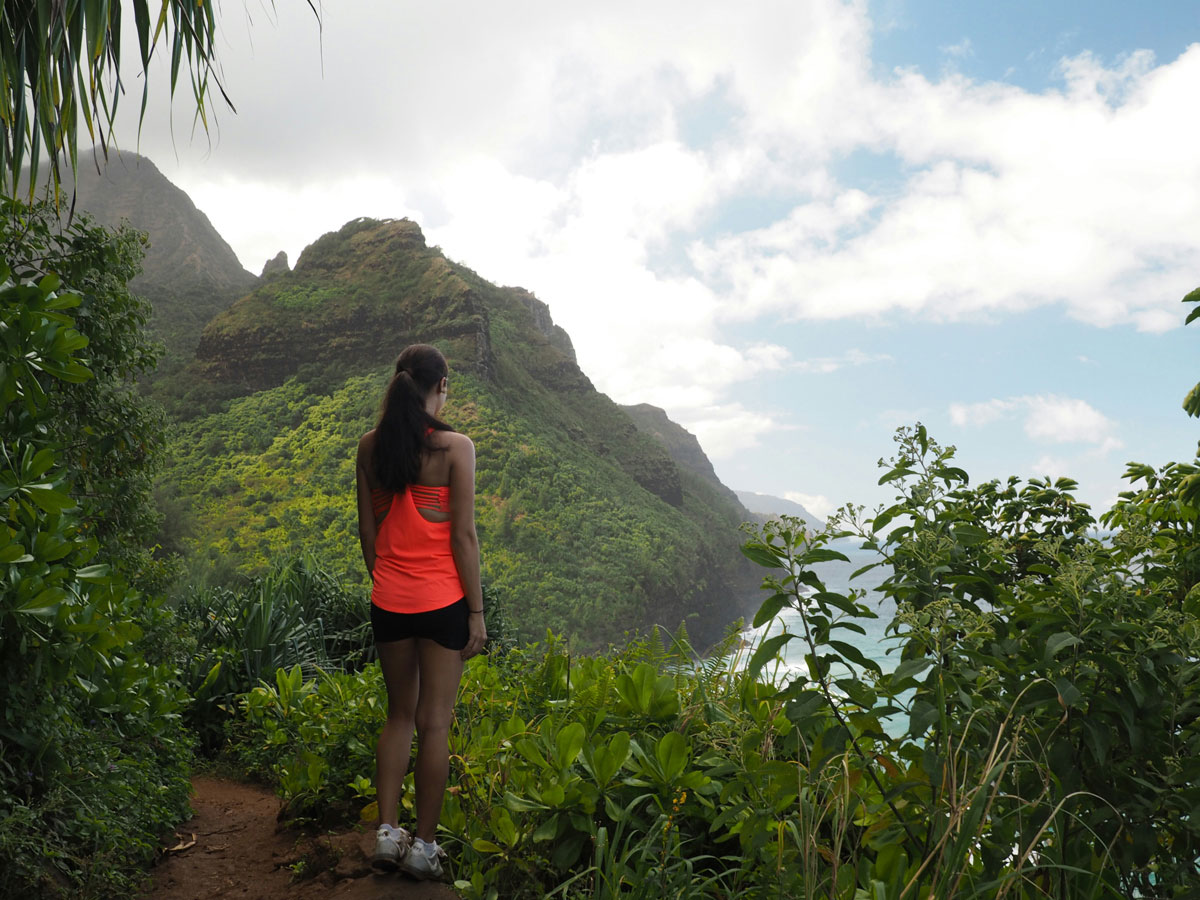 Snorkling
To be honest, I was kind of disappointed of the underwater world. The reefs are pretty much dead everywhere, you can see some funky colorful fish, but I was expecting more. I've been snorkling in Australia, Egypt and on the Maledives and if you've ever been to any of those destinations, snorkling shouldn't be the reason you're visiting Hawaii. If you've never been snorkling before and you just want to try it, it will be perfect. And if you're lucky you might see a turtle or dolphins, which is amazing.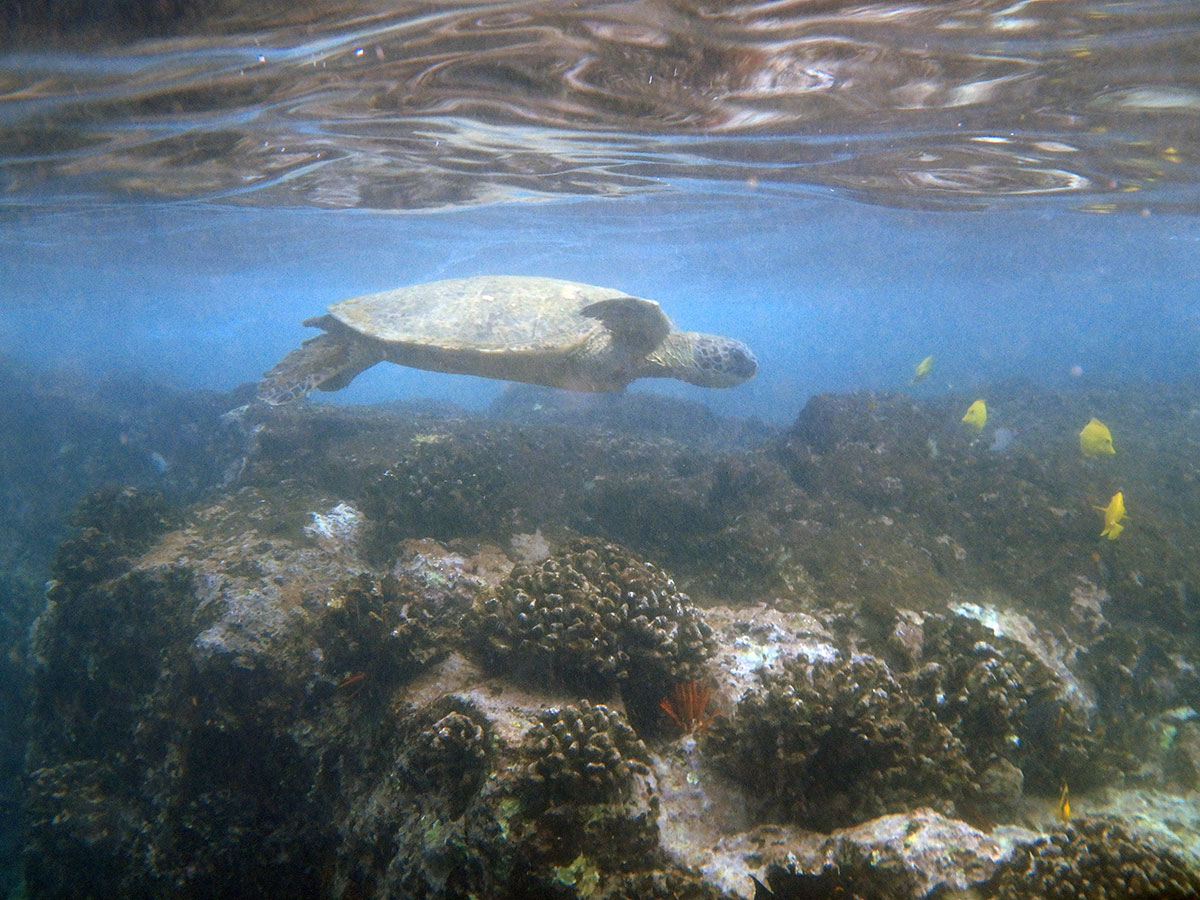 Surfing
I really wanted to go surfing on Hawaii, but I'm a beginner (as you can read here) and in winter it's not that easy for a beginner. I was too afraid to go to the big waves and in Waikiki Beach there were hardly any waves, so I skipped the surfing in total. If you're a good surfer, Hawaii is gonna be paradise and if you're thinking about taking a lesson, I guess it will be totally fine.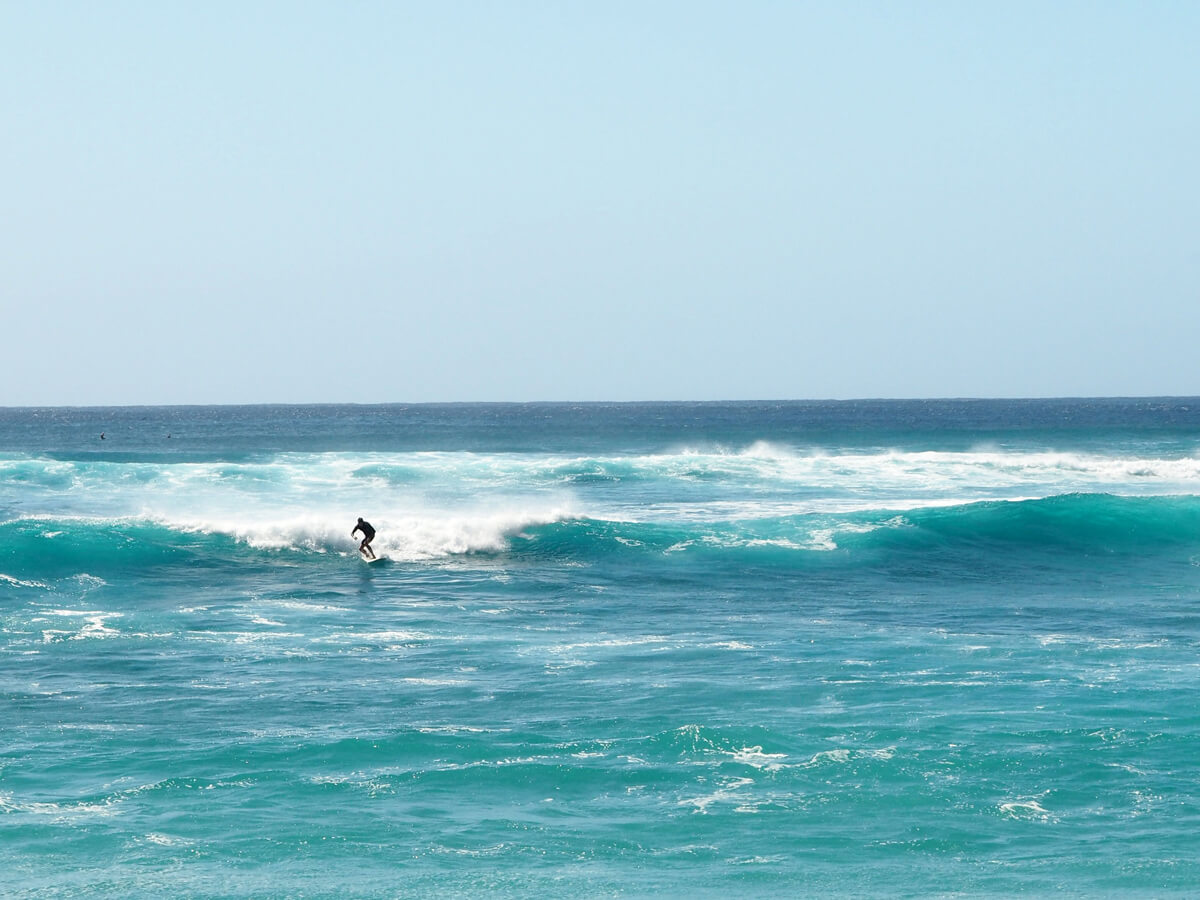 Stand Up Paddling
I've always wanted to try Stand Up Paddling and now I got the chance to. I was surprised how easy it is 🙂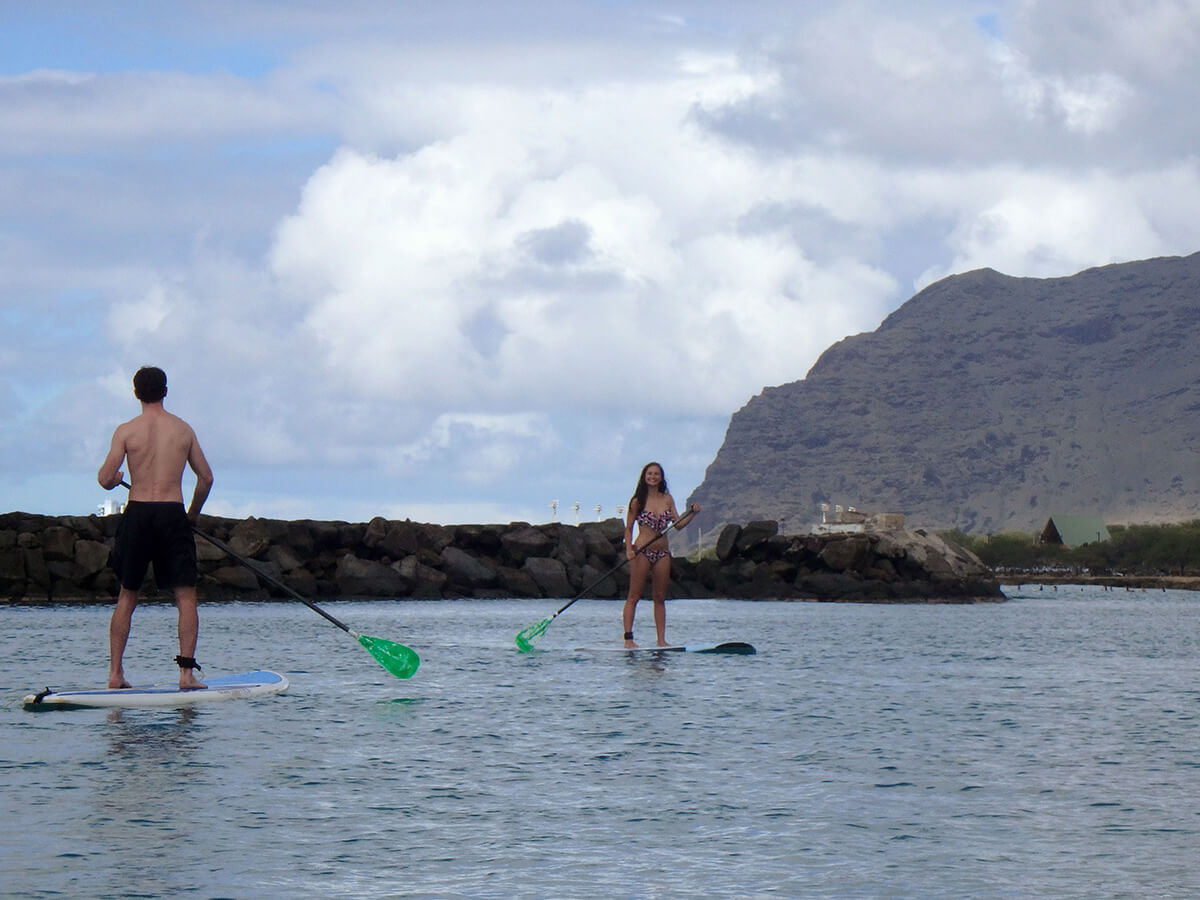 Whale Watching
If you're in Hawaii between November and April, you'll be able to watch the whales that are coming down from Alaska. Going on a whale watching tour is not expensive (around 30-40 dollar), so I'd recommend doing that. If you're lucky you might see a whale jumping out of the water – and as they're jumping so fast and randomly, you have to always keep your eyes opened.
Watching dolphins – over and underwater
If you want to see dolphins in their natural habitat, Hawaii is perfect. There are some companies driving out to the dolphins on tours where you may have the chance to snorkel with dolphins and where the odds will be in your favor to at least see dolphins swim and jump around. Amazing!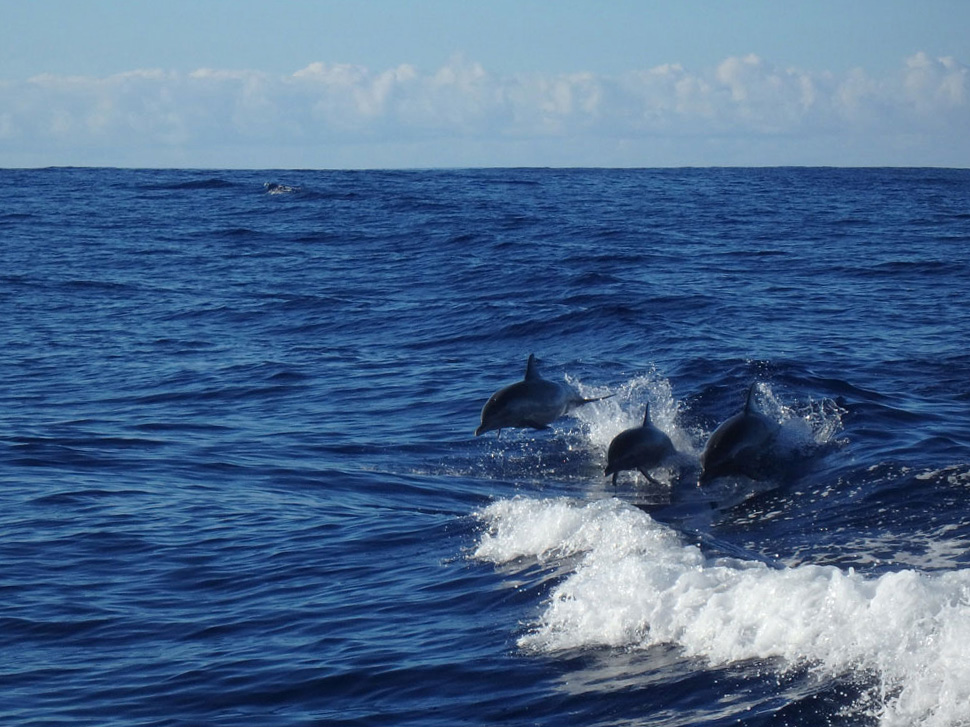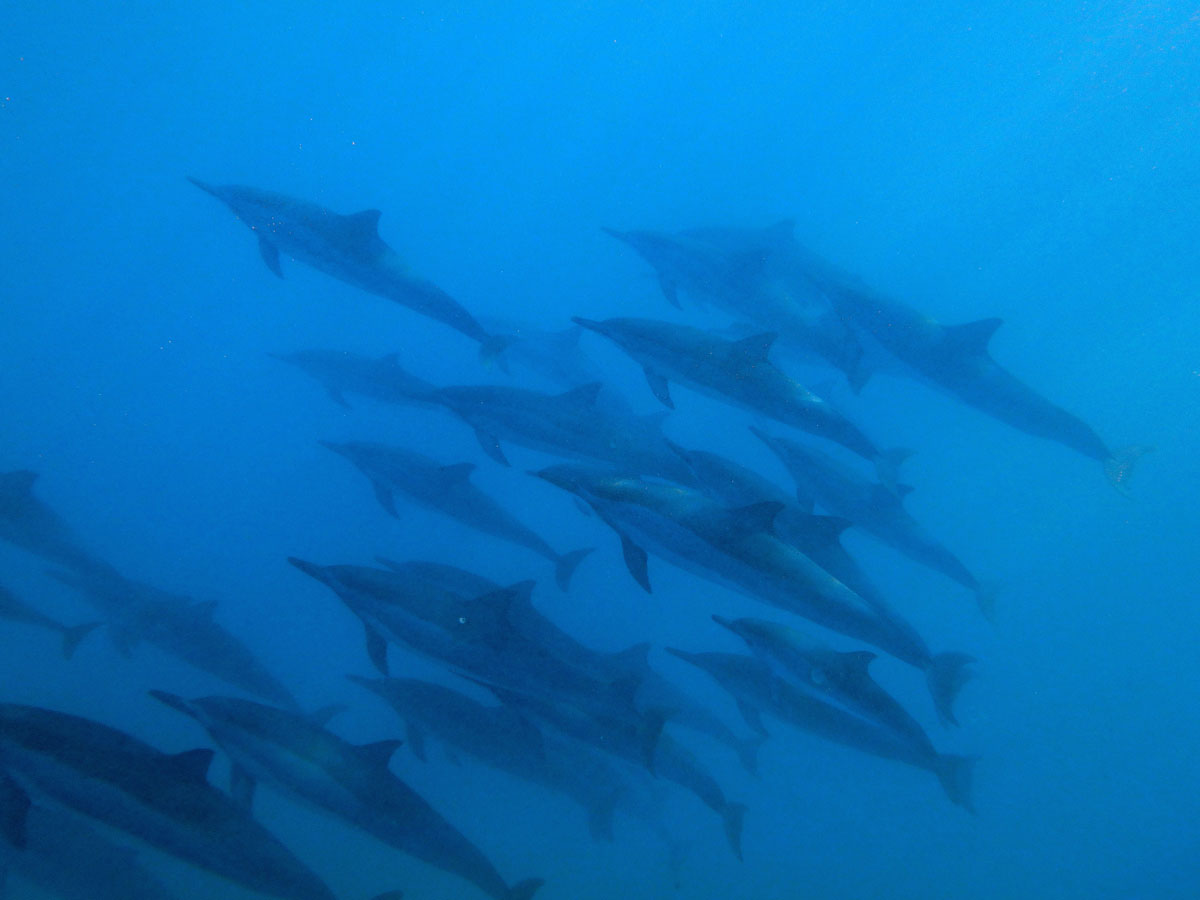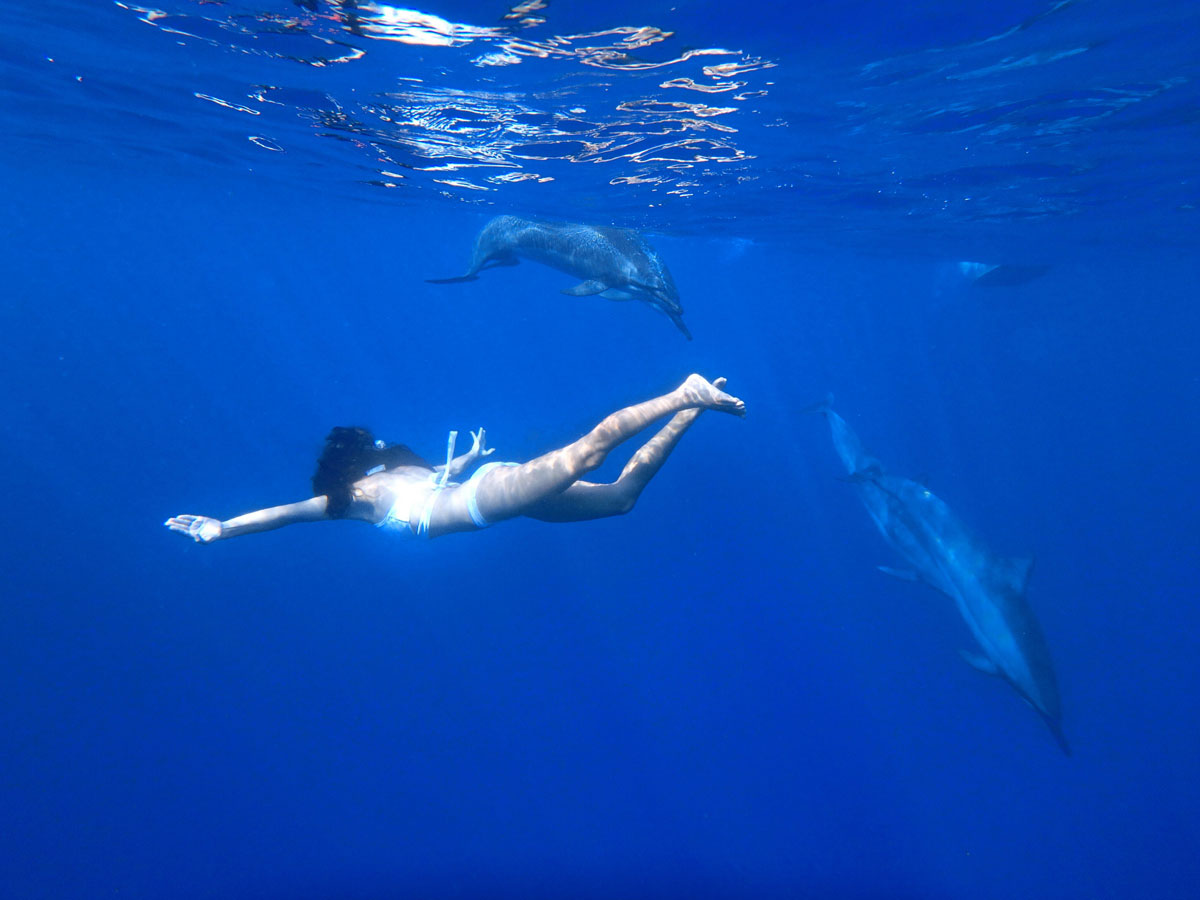 Helicopterflight
If you've never been on a helicopter before and you have been thinking about trying that, this is the best place for it. We've done a helicopterflight on Kauai to be able to see all of the Napali Coast and it was amazing. You can also do helicoptertours on the other islands, although I'd recommend Kauai and Big Island for the amazing volcanoes.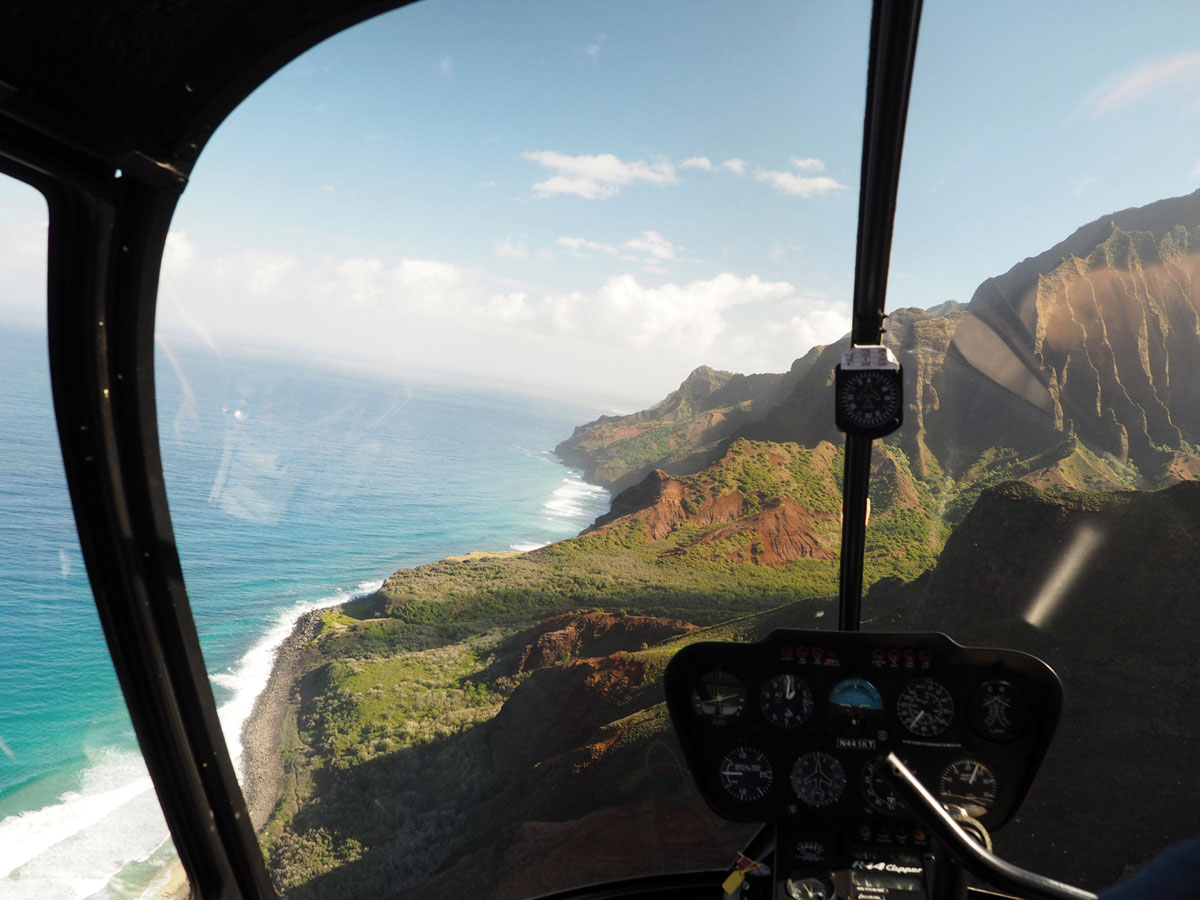 Learning about hawaiian culture
On every island they're having polynesian centres, where you can learn about the culture of all the polynesian islands. As they've been a bit too much over our budget, we were watching the show in the shopping center in Oahu, where they've also been explaining the history of the royal Kamehameha. On Big Island you can visit Pu'uhonua o Honaunau, where a ranger is gonna give a superinteresting talk about the culture and how the Hawaiians have been living.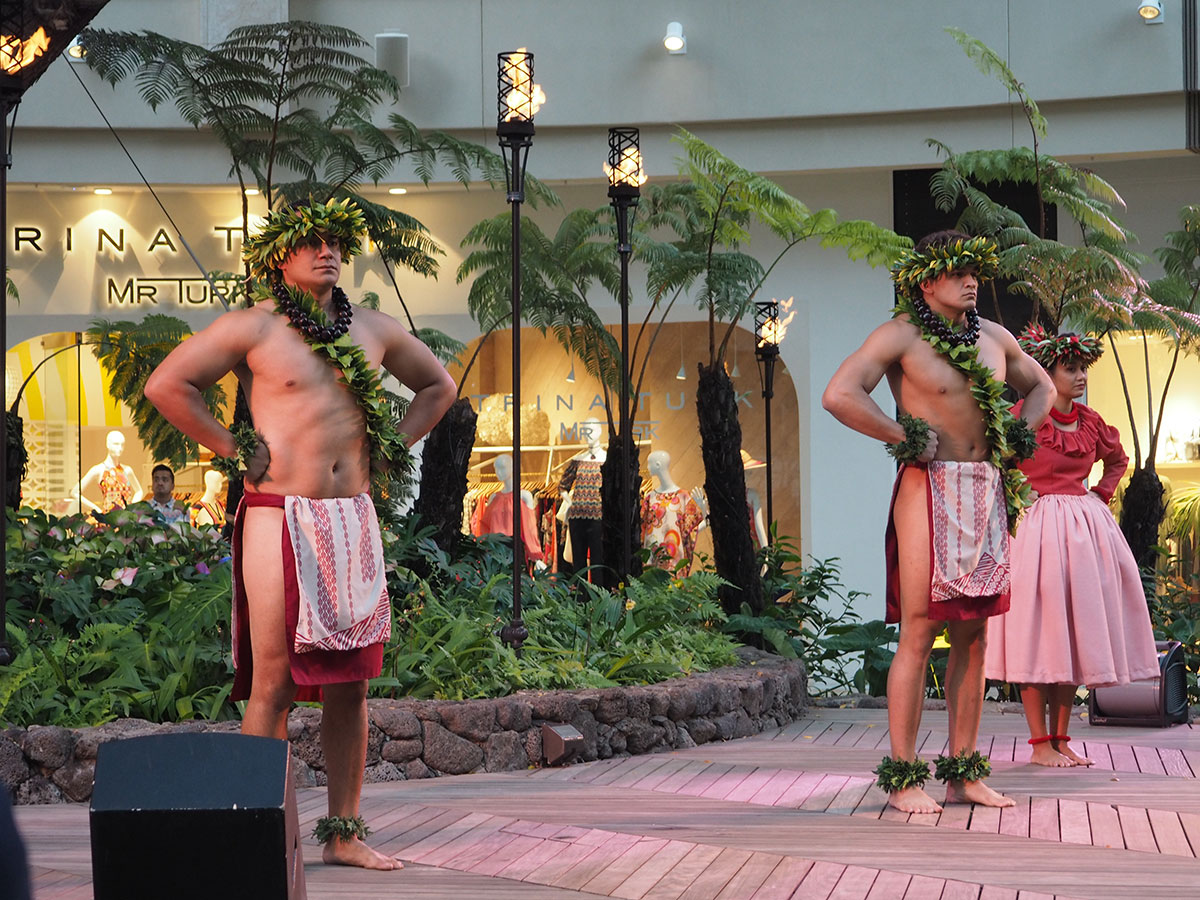 Visiting an active and inactive volcano
The hawaiian islands are based on volcanoes. You might or might not see traces of those volcanoes on the islands.
On Maui you can go to the inactive volcano Haleakala, where the sunrise and hiking is really beautiful. Tip: It can get really cold up there, be smart and take a good winterjacket with you.
On Big Island you can find the highest volcano of the world (Mauna Loa) and on this island there is an active volcano, where you might be able to see lava flow down the volcano into the ocean. Next to the Mauna Loa, there's another stunning inactive volcano Mauna Kea. On Mauna Kea is an observatory where you can drive up to and the view is fantastic! Don't miss out that if you're on Big Island – just make sure you're having a 4WD, including a spare tire, we needed it 😀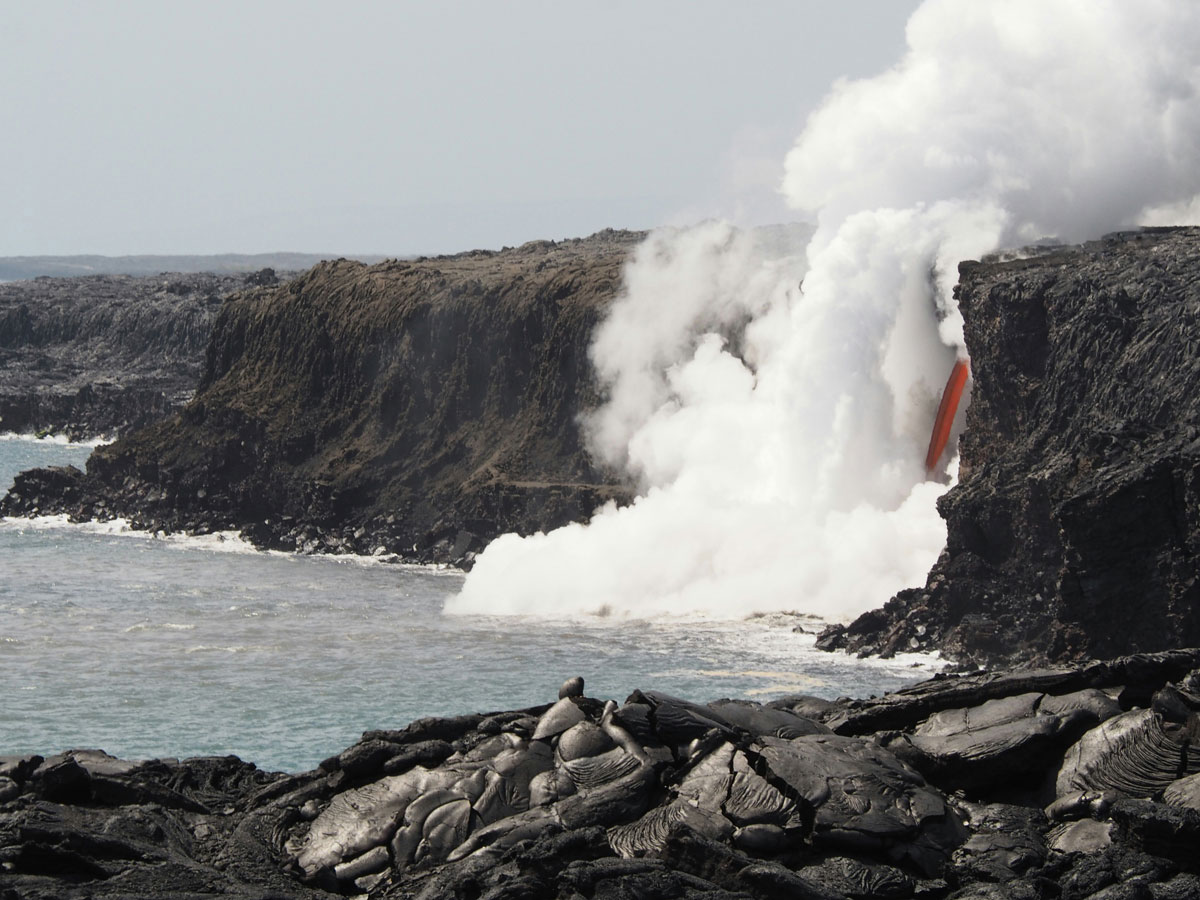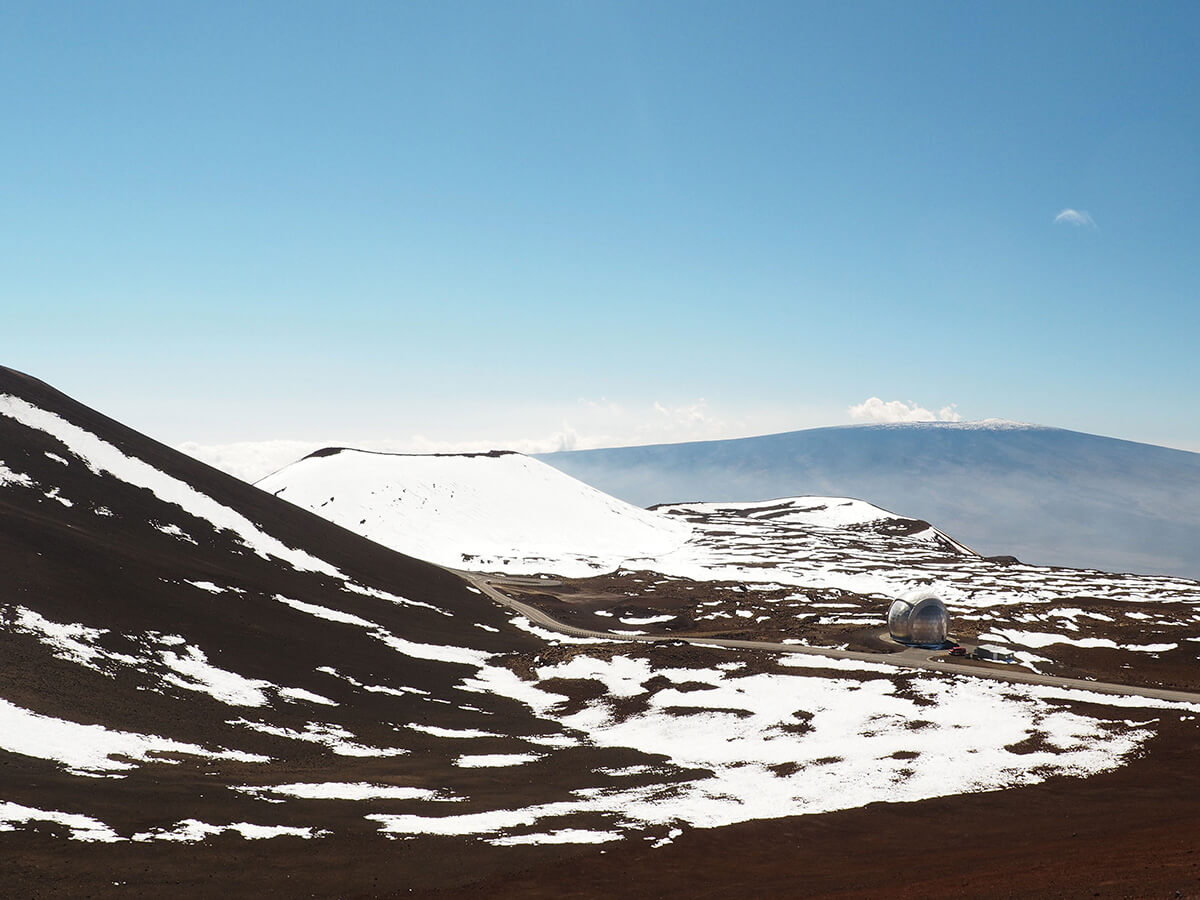 Sunset
Somebody told me that hawaiian sunsets are the best. I don't think I would say that too, but we've seen a bunch of nice ones. Sometimes we had such a cloudy sky and also rain in the evening, so there was no sunset at all.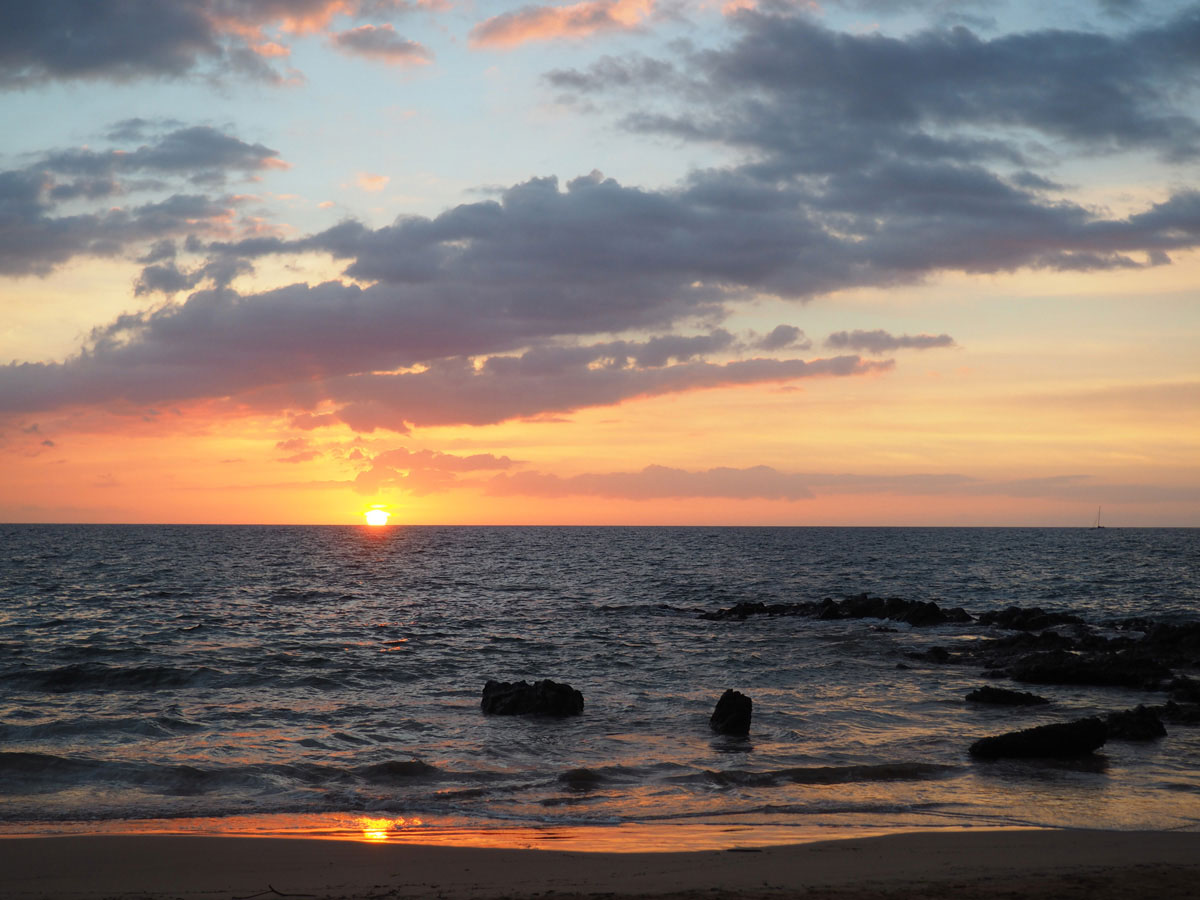 Acaiibowl
I don't know if it's a real hawaiian thing, but I know that Acaiibowls are amazing. Sometimes my clean eating does not work out, but if you're giving me an Acaiibowl, I can't resist.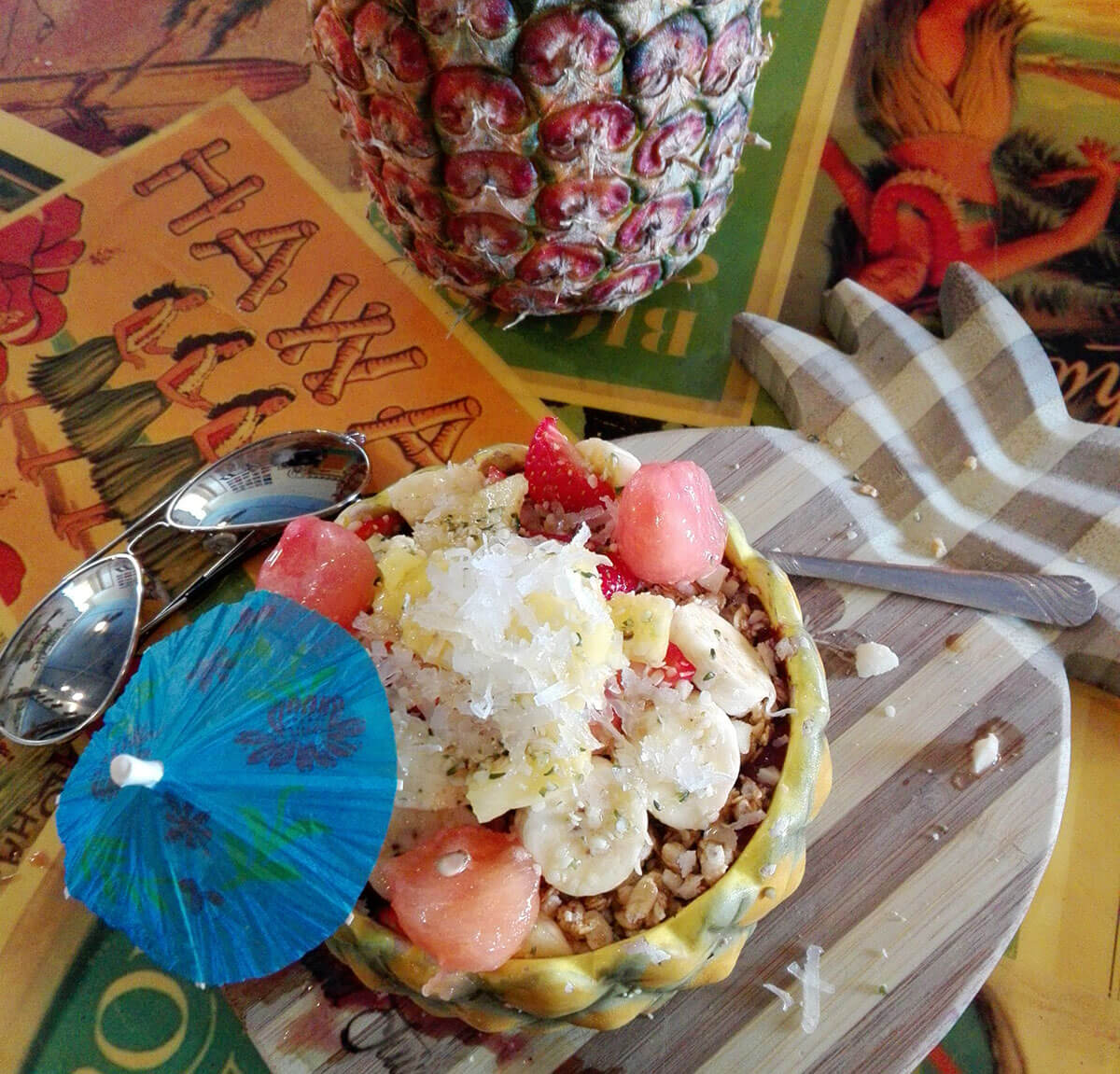 Sit down. Relax
And with all those amazing activities, in the end you will want to just relax on one of the beautiful beaches that the hawaiian islands have to offer.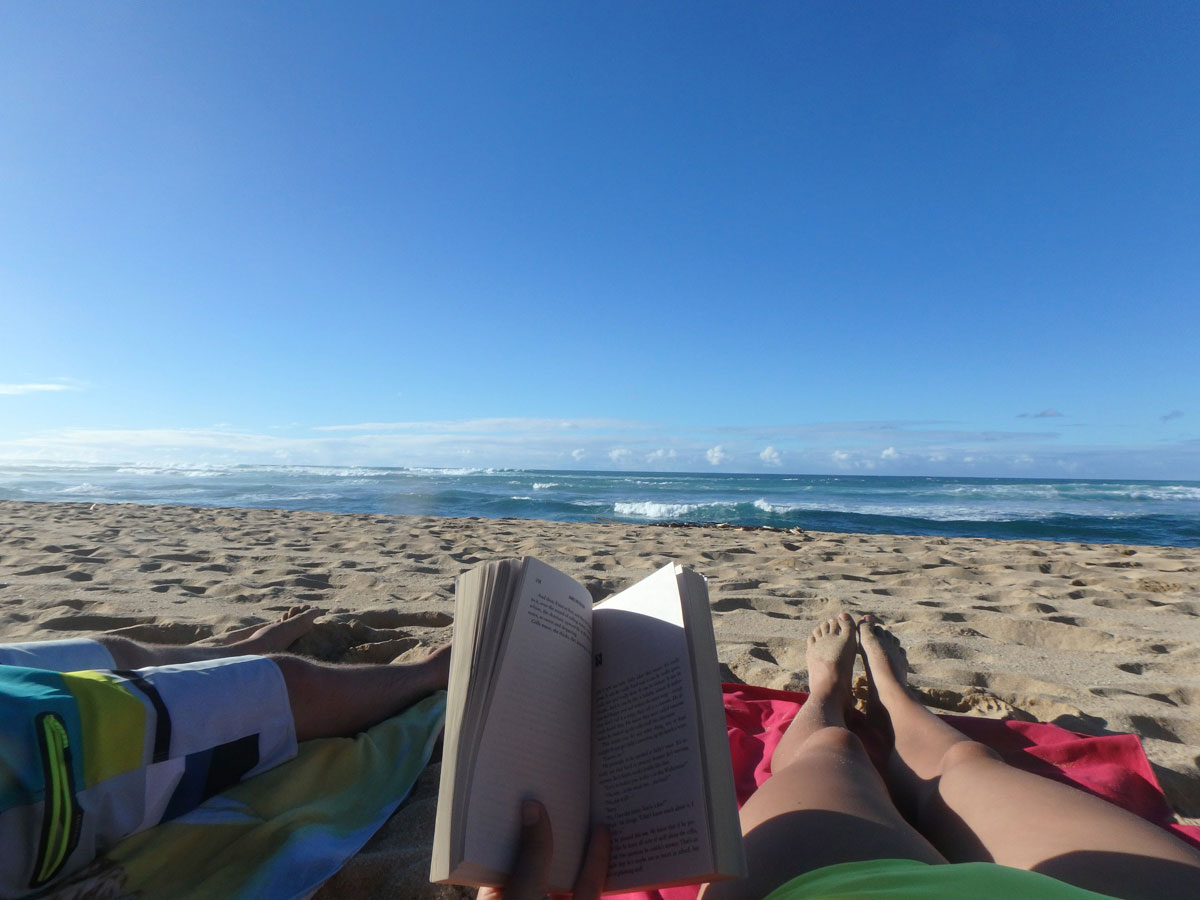 Tips for your travels
After all the exciting activities, i'll give you some tips for booking a (cheap) time off in Hawaii
Flight
Hawaii is pretty far from Europe, so I'd recommend staying somewhere on the Westcoast of America to be able to relax a bit. From there it's around 6 hours to the islands. If you're already coming from the United States, it's just half a day and you'll be in paradise.
Prices of flights
We've been booking all our hawaiian flights together. Coming from Los Angeles, visiting 4 Islands we were paying 700 Euros, luggage not included. If you're coming from Europe, you'll have to add an additional flight to get to the United States. If you're lucky you might be able to find a flight for 500 Euros return to Los Angeles or some of the other cities. So in the end coming from Europe it will be around 1200-1500 Euros, depending on how many Islands you're visiting. As we didn't have luggage included, I decided to only go with handluggage. Depending on the airline it will be either 7 or 10kg that are allowed.
Accommodation
Hawaii is expensive. Really expensive. When we were trying to book Hotels, we found out that that's not going to work, so we decided to book AirBnb instead. We have been pretty lucky, got an amazing Airbnb with a Lanai that had a view to the ocean on Maui and a really nice Room on Kauai. Waikiki has been cheap and it was alright – a typical shared flat of some guys.
Driving around the islands – car, public transportation and hitchhiking
I love being independent, so it was clear we're going to book a car. In Oahu you might be able to get around by bus (it will take ages though), but on the other islands you'll need to have a car or be adventurous and do some hitchhiking.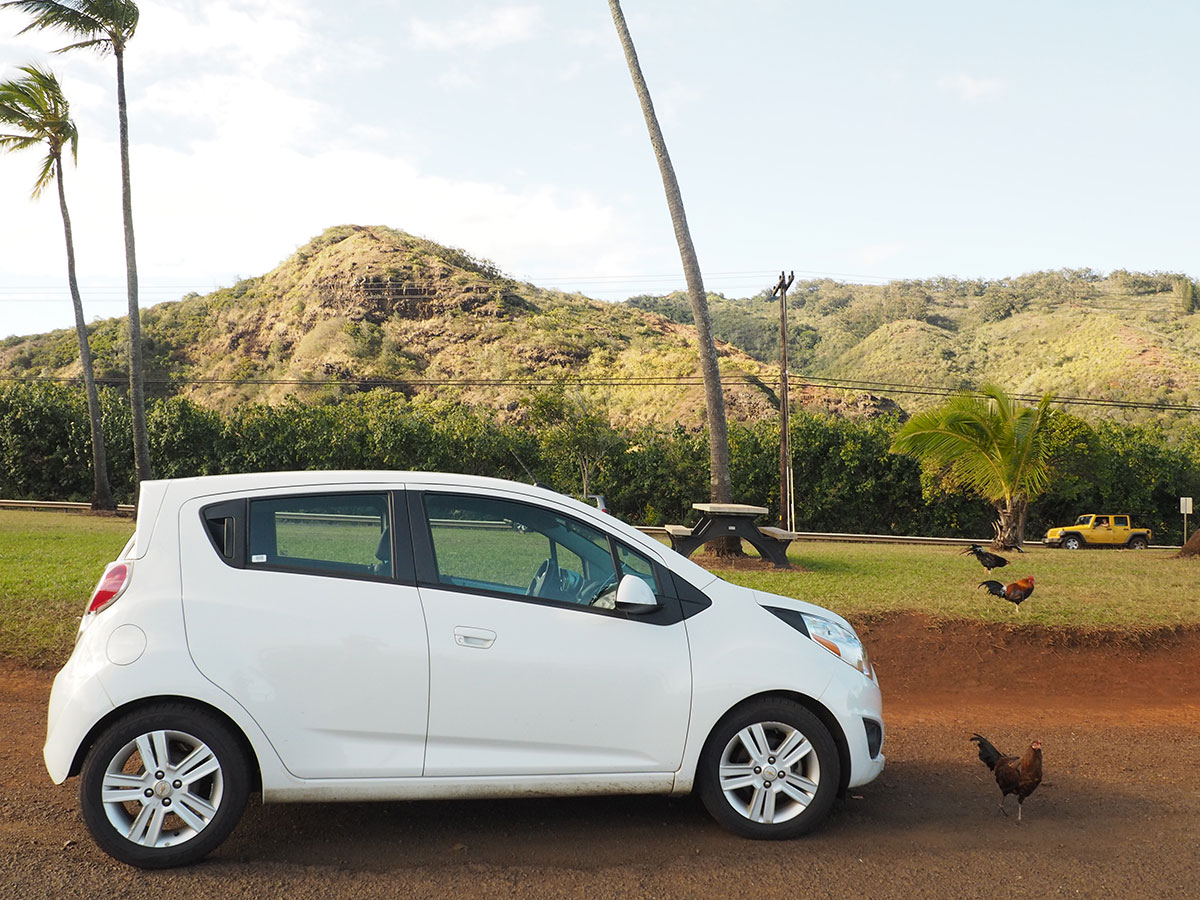 Did you know?… The hawaiian language
The hawaiian language only has 13 letters – 12 letters from the alphabet and one reversed comma, which is saying a lot about how to pronounce the word and what it means. Due to those few letters, I had a lot of troubles to remember the names of the cities and the streets.
Merken
Merken