Most of the people go to Abu Dhabi just for a day, but i can recommend going there for at least 2 days (so that you can see the mosque, a desert safari, the city and the ferrari world). If you want to visit abu dhabi, there are a number of things you need to consider to make it the perfect holiday. If you want to read about my Abu Dhabi trip, click here.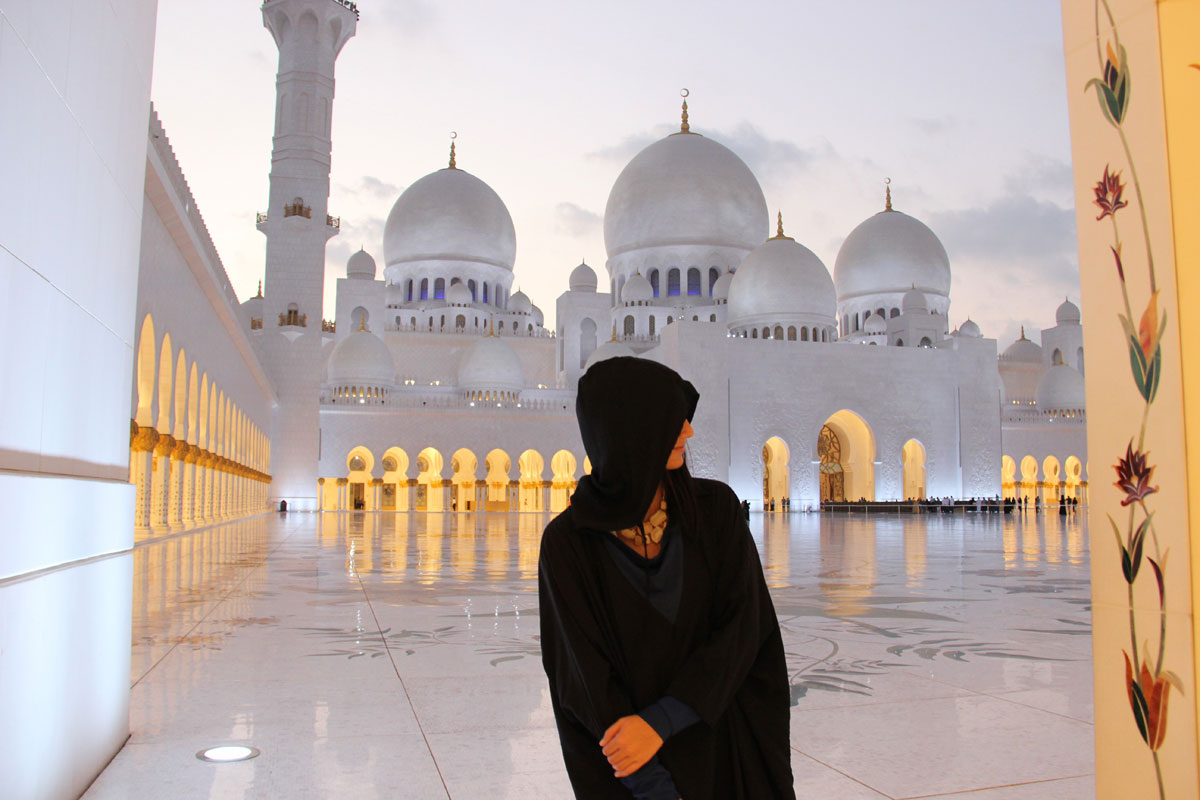 Tips
Clothes
If you're about to wear short clothes as a woman, you will see, that the men are all staring at you. If you don't feel comfortable when everybody is staring at you, wear long trousers and get some clothes around your shoulders. In some places (mosque, ferrari world) you have to wear long clothes to be allowed to visit those places. Respect the culture.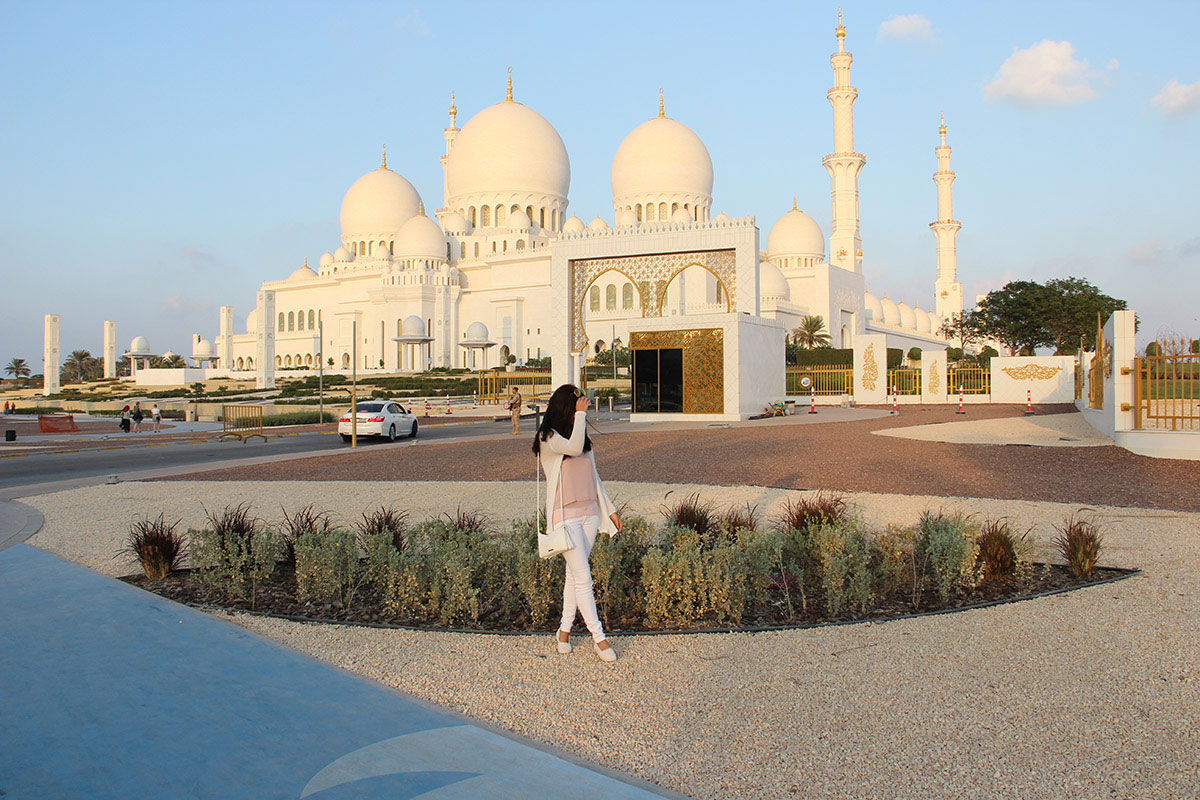 Public Transport
Public transportation is really bad, it's easiest to go by taxi. Taxi is really cheap, but check the driver, because one of the drivers wanted us to pay way more than it should've been. If you go to YAS Island, it's a half hour drive and the price should be around 60 Dirham, which is around 15 Euros.
Paying
Take some cash with you, because you can't pay everything by creditcard.
Construction sites
Don't be surprised about the construction sites in Abu Dhabi, there are a lot.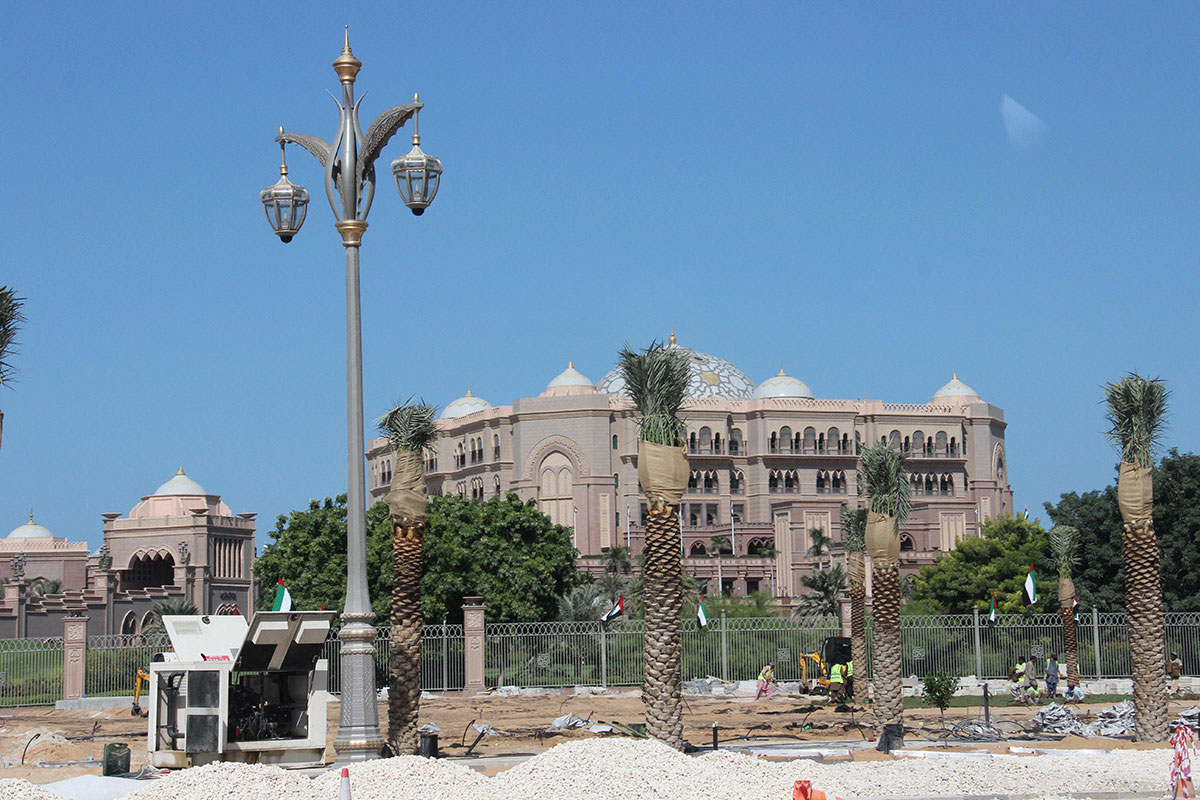 Things to do
Desert safari
I can recommend the desert safari like we did it. Wild rides in the dunes, camels, sandboarding and the evening in the camp is really nice.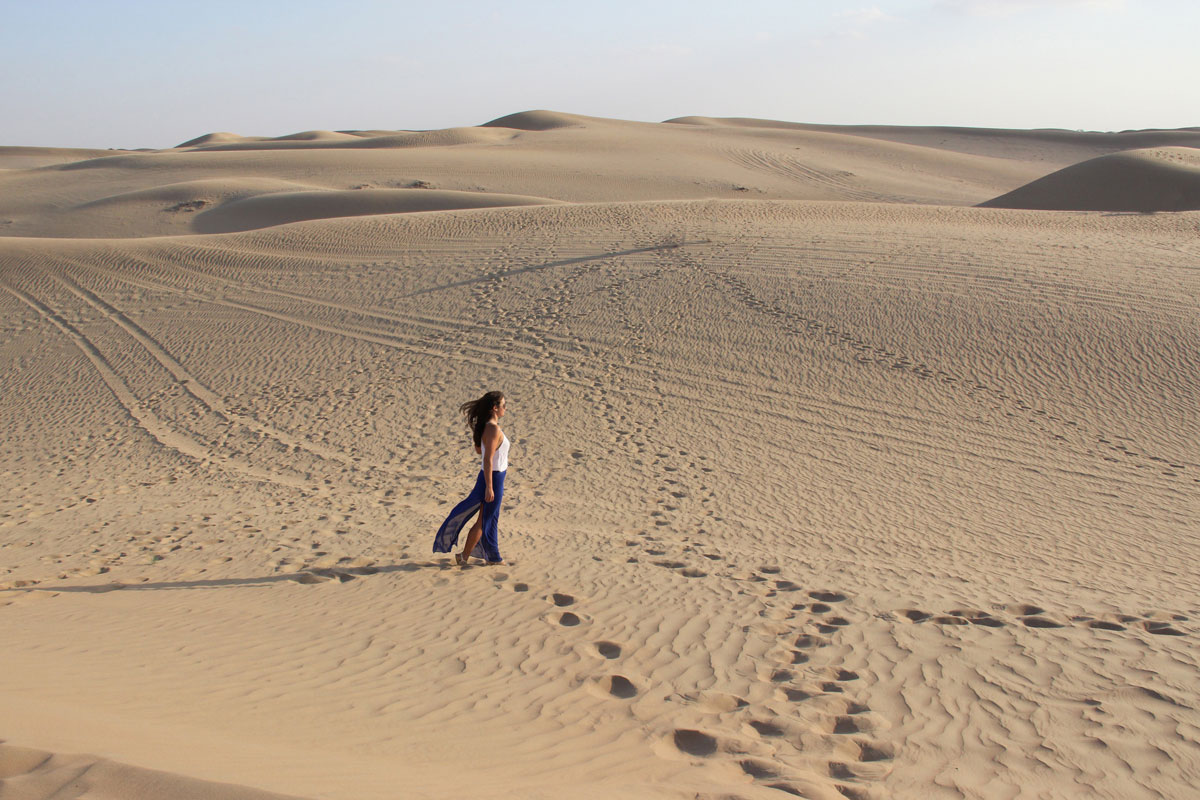 Sheikh Zayed Grand Mosque
You have to visit the mosque! In the evening around sunset the light is amazing! Don't go there on friday – it will be closed! If you want to visit the mosque, please wear clothes that are accepted – don't show your naked shoulders and wear long trousers or a long skirt. You'll get a cape there, you just need to give them an ID as a deposit.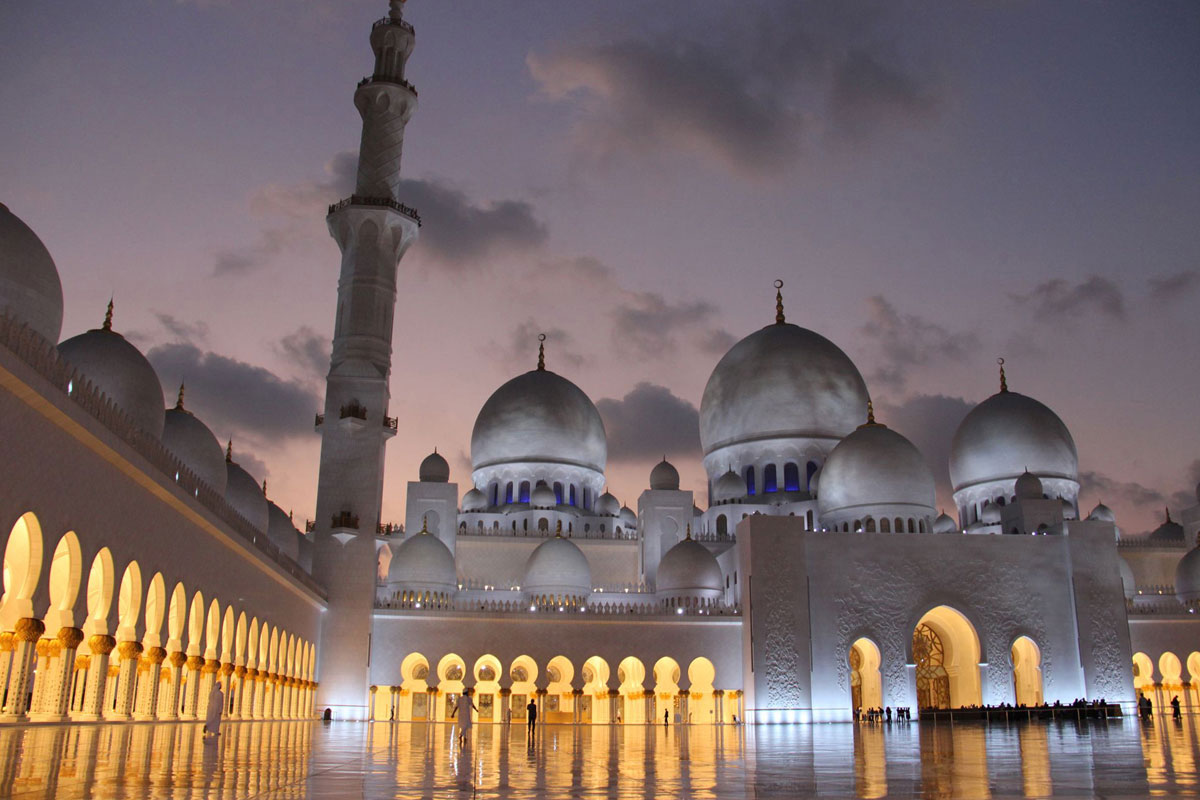 City
If you have time, i can recommend a city tour. There are tours where you visit Yas Island and the mosque as well, but if you want to organise it on your own, i think that the doubledecker-tourist-busses are best for it. You can have a better look at everything than out of the car (our tour was by car).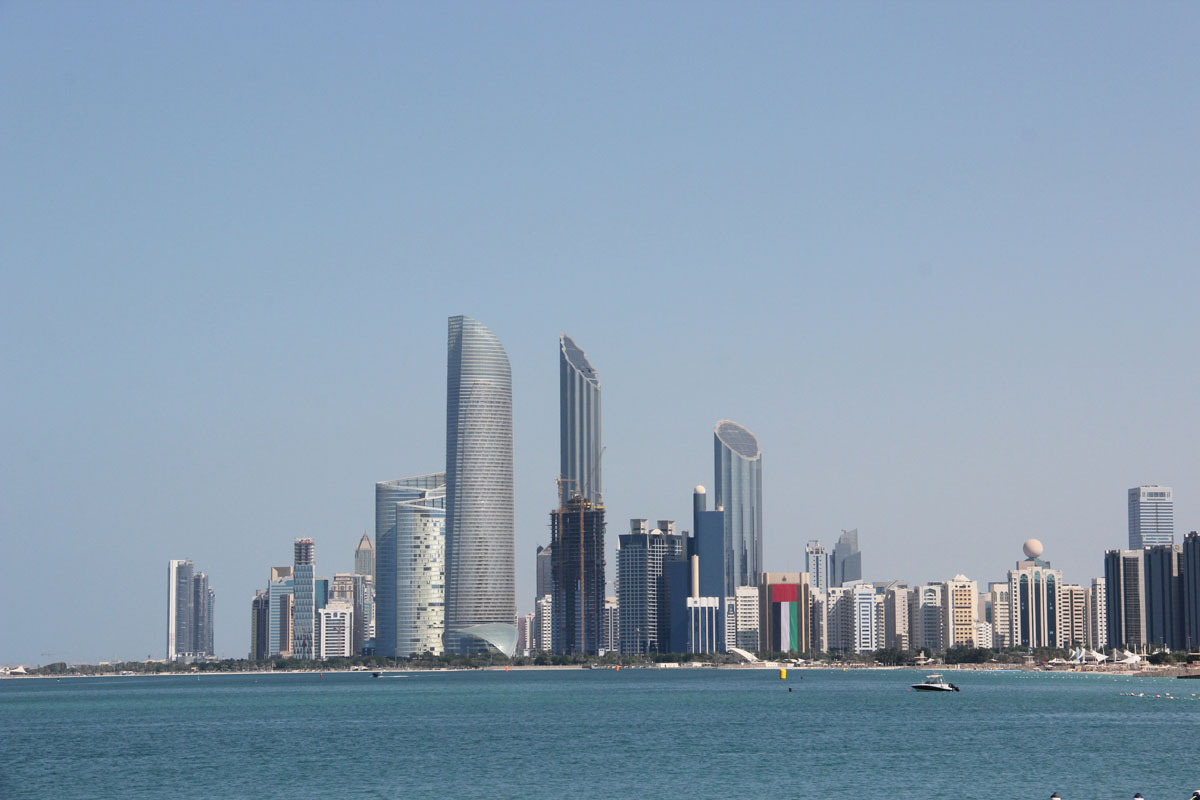 Ferrari world
Also, if you have time, i can recommend a ride in the fastest rollercoaster of the world at ferrari world. Don't forget to bring long clothes, because otherwise you won't be allowed to visit the ferrari world.