Last but not least – i've already posted two blogentries about my holiday in Rhodes, which you can read here and here.
Now i also wanted to write about our half-day-trip to the beautiful little greek town Lindos and the famous acropolis.
My mum and my grandparents recommended Lindos to me and i didn't get disappointed. We were renting a car at the hotel, driving to Lindos, parking outside the town. The town itself is carfree, so you have to walk.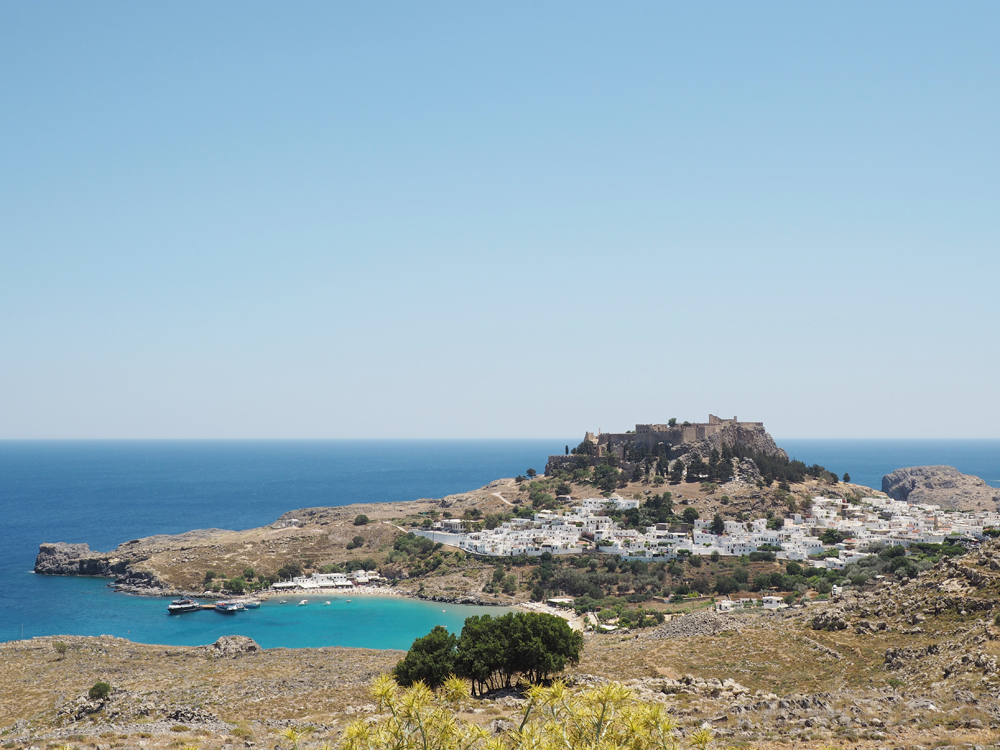 Best time visiting Lindos
Well, we wanted to go early in the morning, which wasn't really possible, because the carrental started at 9, so we wanted to go in the evening before the lady at the carrental station told us that we should go now (it was around 9). Later on it's getting too hot and the acropolis might not be opened (i think that nobody knows the real opening hours). At the time we were arriving (around 10.30) there all the tourist busses were coming already, so there are a loooot of people in the town. I would recommend going in the morning at 8, i think this should be better.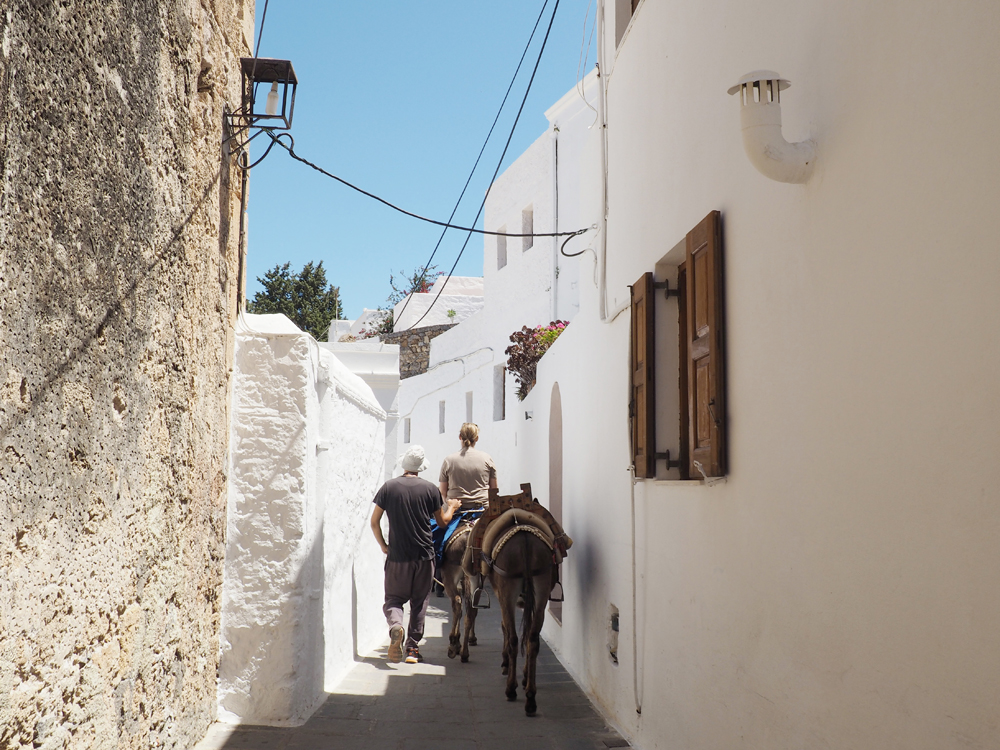 The acropolis
The town is beautifully stated on the edge of a hill, on which the acropolis was built. It is so greek and beautiful to see, even though that the columns are not the original ones. Up the hill you also have an amazing view on the townhouses, the beach and the St. Paulus bay which is kind of famous for Lindos. Entrance fee was 12 Euros which might be a lot but i think it's worth it if you're there. You can only walk to the acropolis (as said, the town is carfree) or riding a donkey. I personally don't like riding animals, so we were walking, which wasn't too far or steep.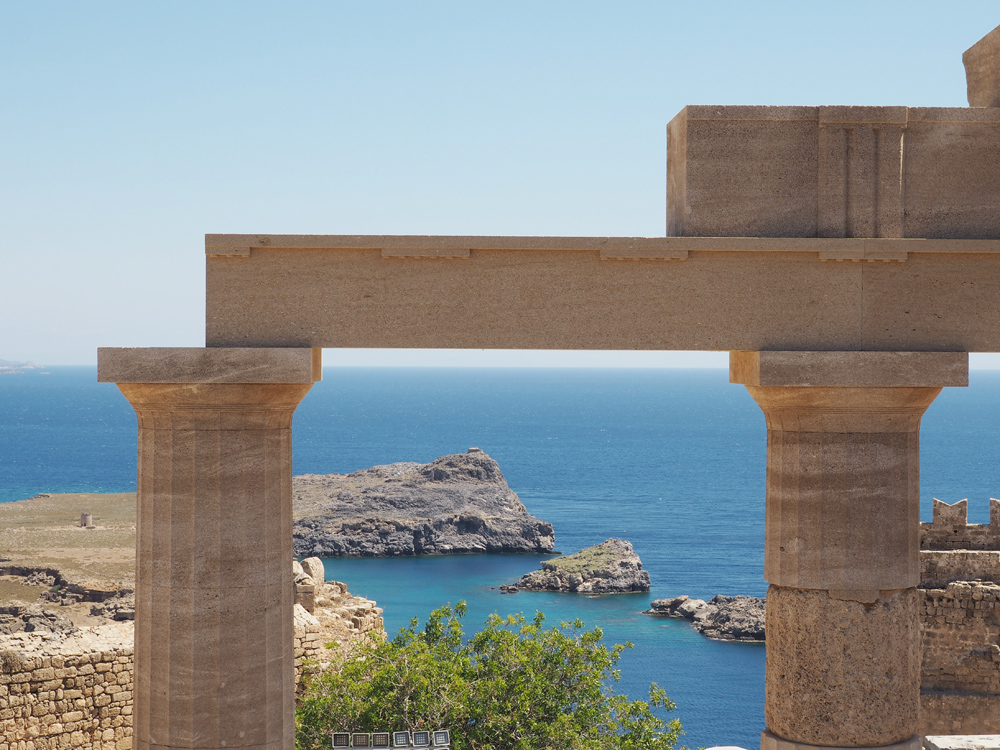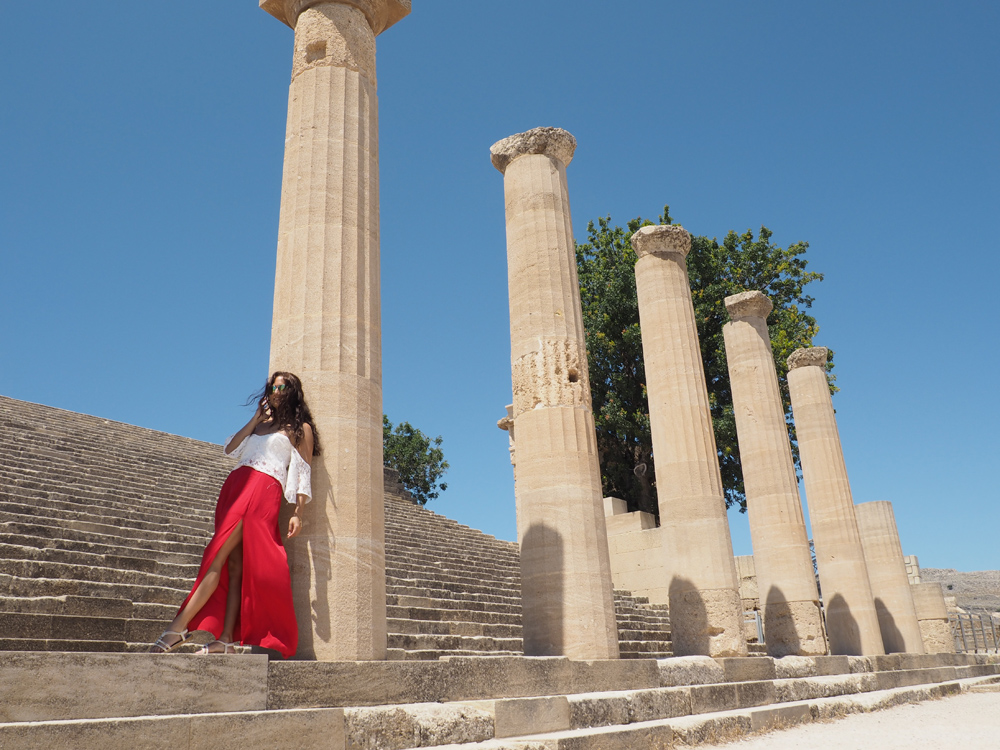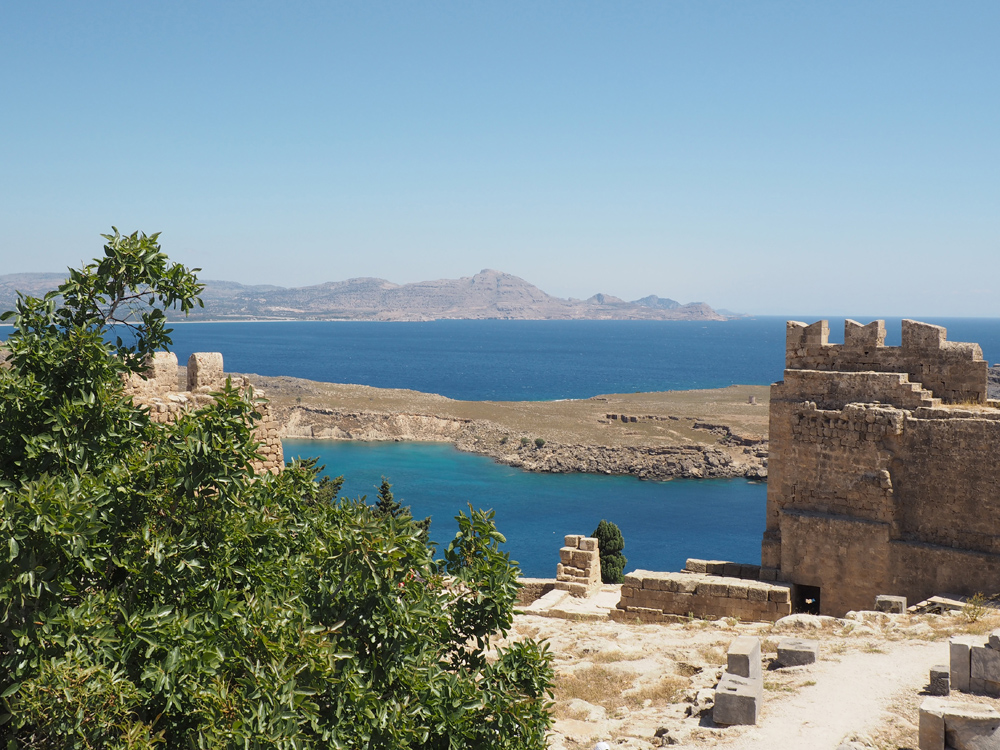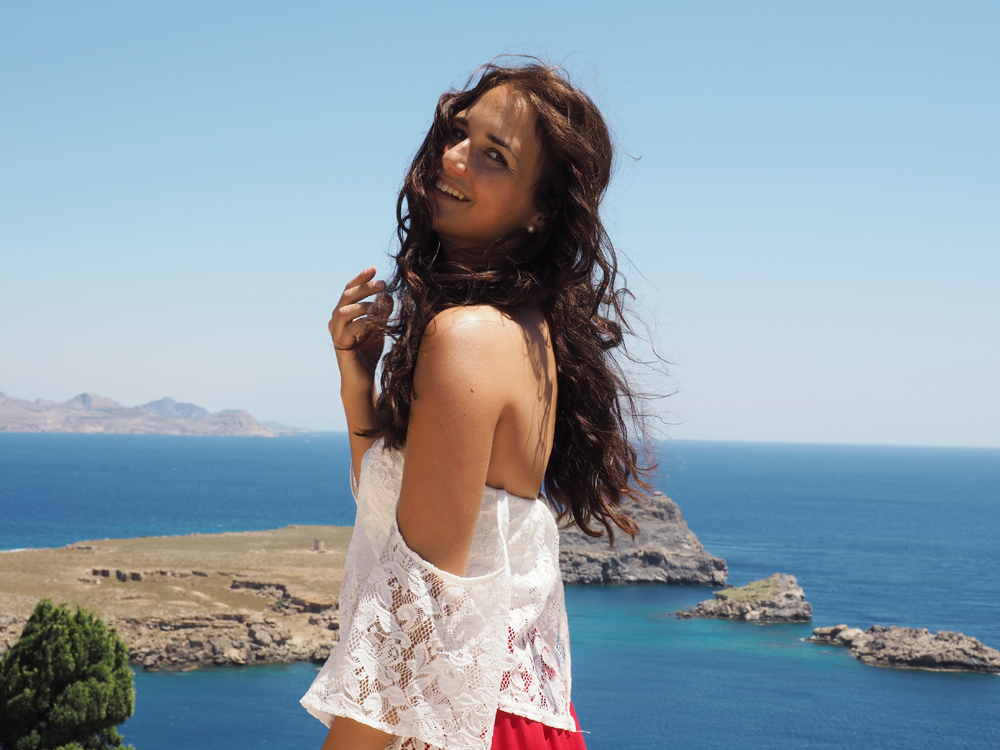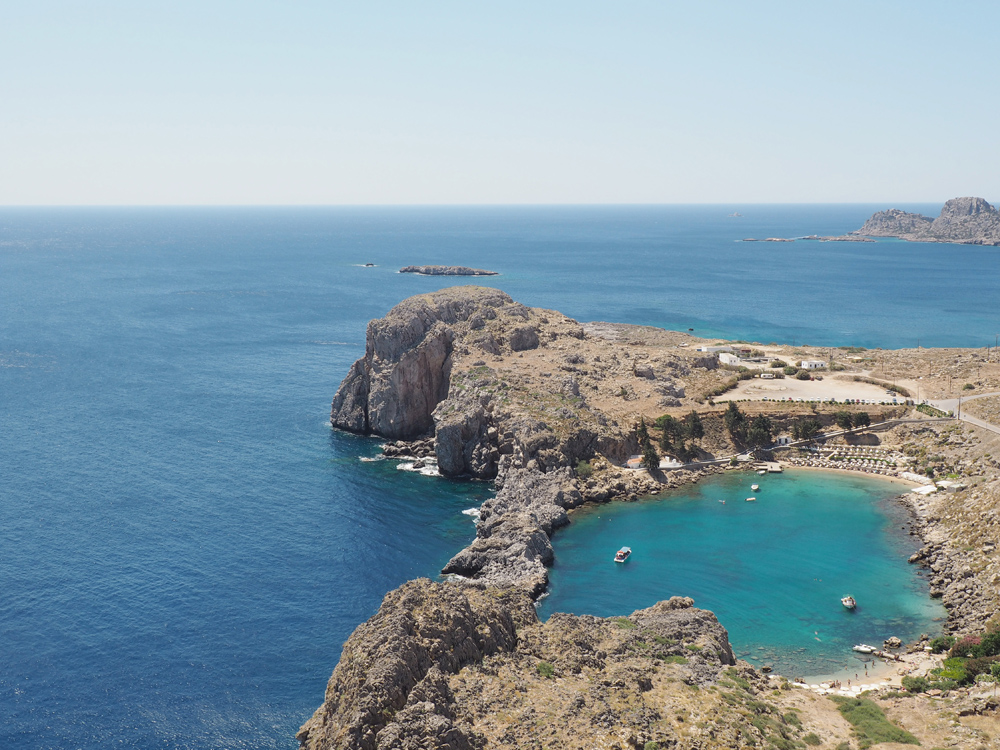 The town itself
Lindos is so cute with all the cute little white houses, the greek doors, the flowers and so on, but it's also very touristy. There are a lot of souvenir shops in the small streets and you can find some food anywhere. But to say: The people working in the shops are not aggressive at all, which is a super plus.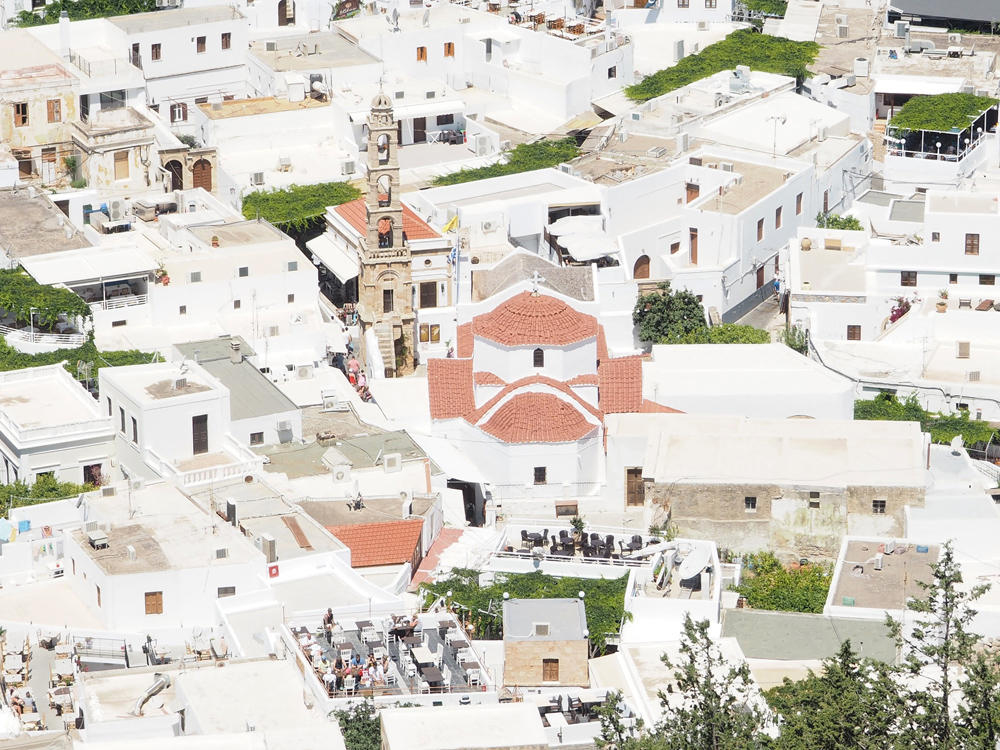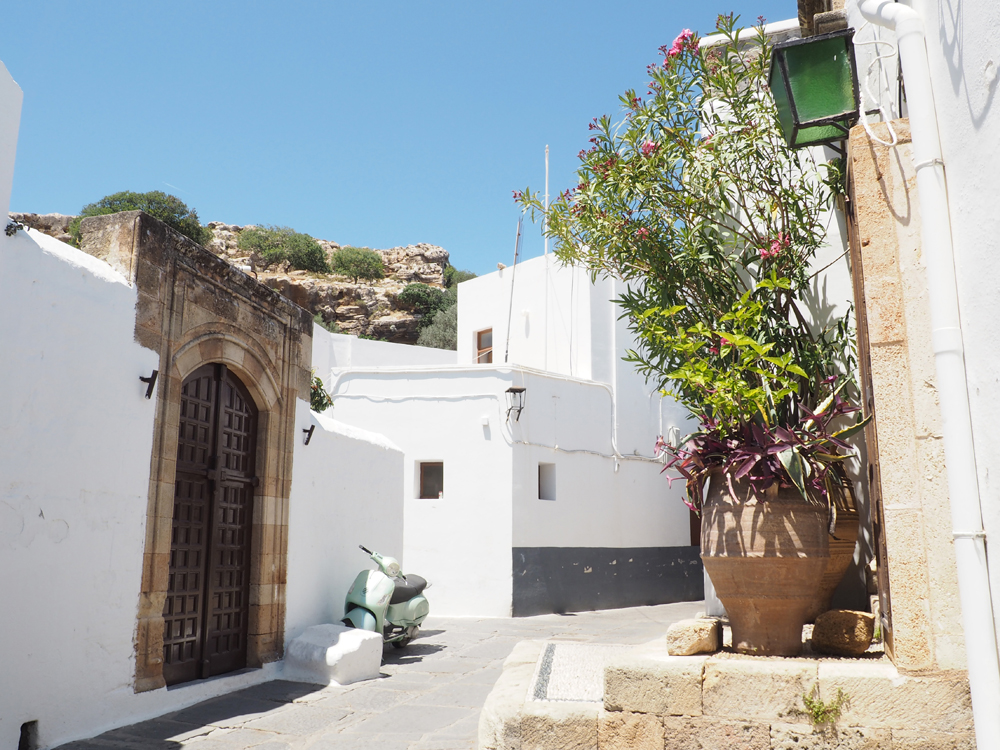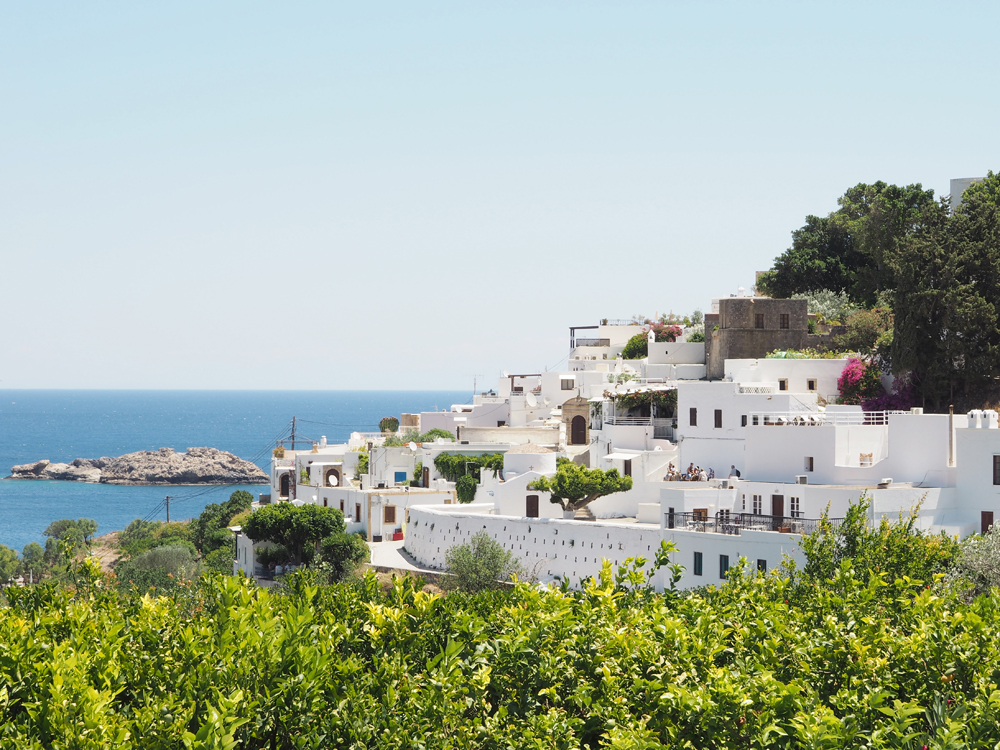 The beach
I also wanted to go to the beach for a short swim and for seeing it and i was surprised. It's a really beautiful sandy beach, very light sand and turquise sea. The sea is not that deep, so you have to walk a bit, to be able to swim. You can rent couches and next to the beach are some cute little greek taverns. And a plus: you can have a nice view up to the acropolis.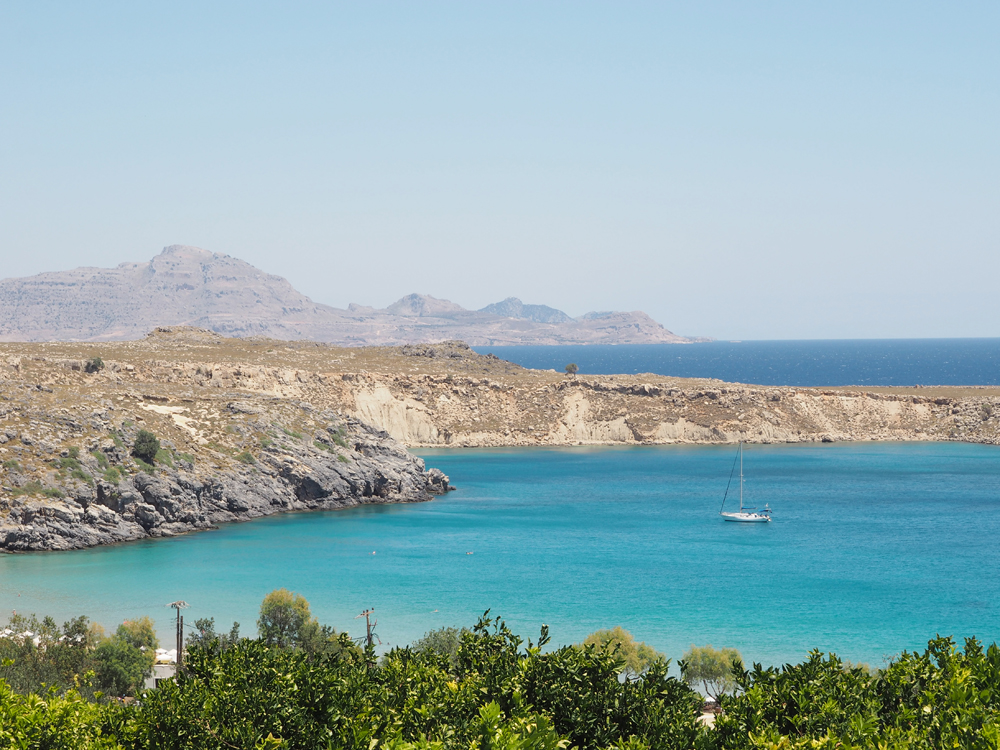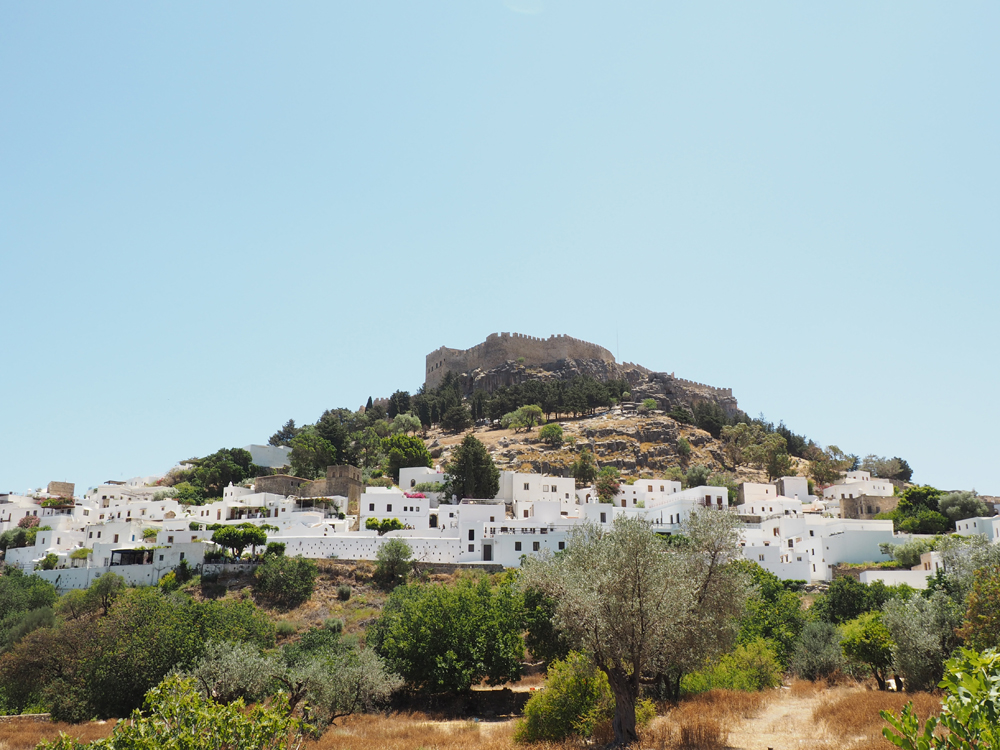 We were enjoying our time in Lindos and i can really recommend going there – but if you do so remember that between 10 and 4 it will be full of tourists.