On our first day in the red centre of australia we started early in the morning to go from alice springs to the ayers rock. Around 100km before arriving at the ayers rock you have a special view at the Mt. Conner which is straight at the top and the sides are different to the ayers rock.
Arriving at the ayers rock we went to pick up my friend Dani, who is going to travel with us the next two weeks. After that we checked in at the resort and were chilling at the pool until sunset.
Uluru (Ayers Rock)
In the evening we made our way to the Ayers Rock to see the spectacular sunset and the beautiful colors. The ayers rock looks different at different times of the day and when the sun is going down you can watch that beautiful color game.
On the next day we were waking up early to see the sunrise at the ayers rock. After that we drove around the rock and stopped at the waterhole to do a short part of the 10km hike. I think that the uluru is even more impressive when you're next to it.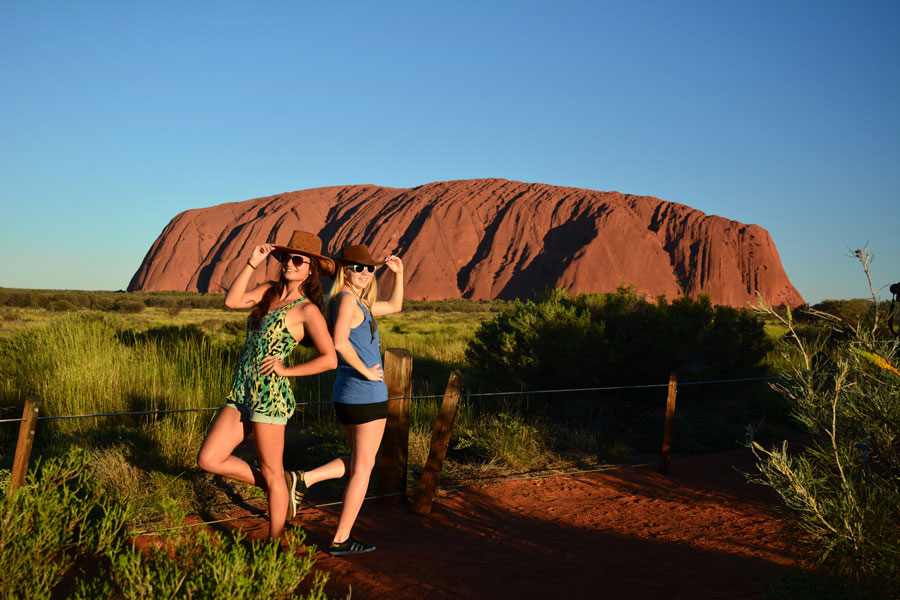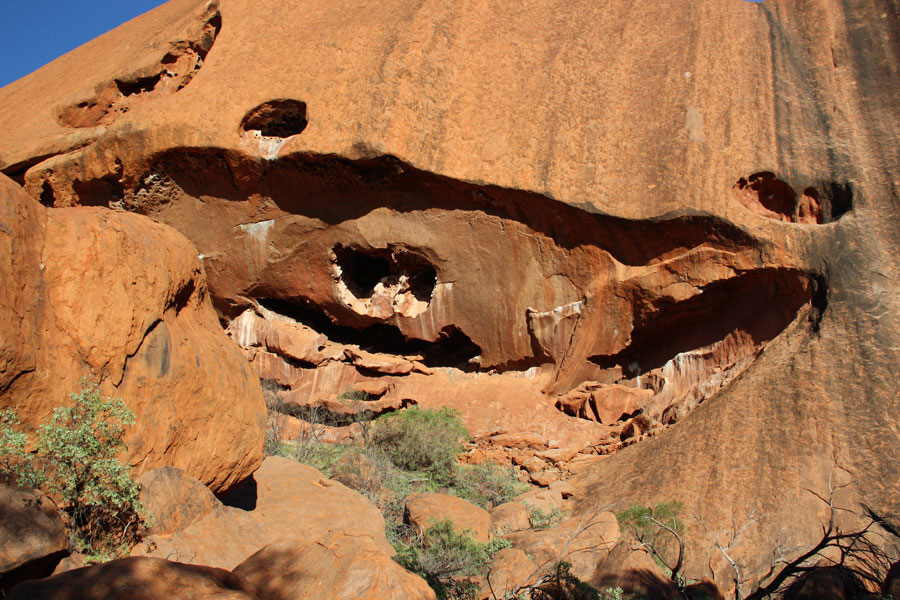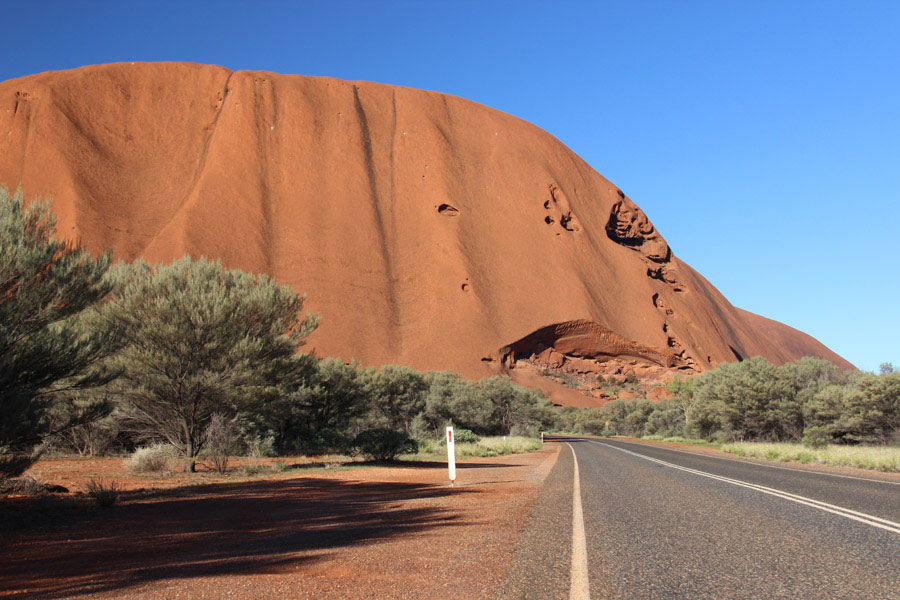 Olgas (Kata Tjutas)
Lunchtime and afternoon we spent at the pool and in the evening we went to the Kata Tjutas (Olgas). Those hills are higher than the ayers rock and i think that they are more special, mystical and more impressive. We did a short hike where we got attacked by the flies, which came from some flooding (somebody told us). We also saw a giant lizard. After that we went to the sunset point to see that spectacle at the Kata Tjutas as well. With the fullmoon in the back this was really stunning and a nice last evening at the ayers rock resort.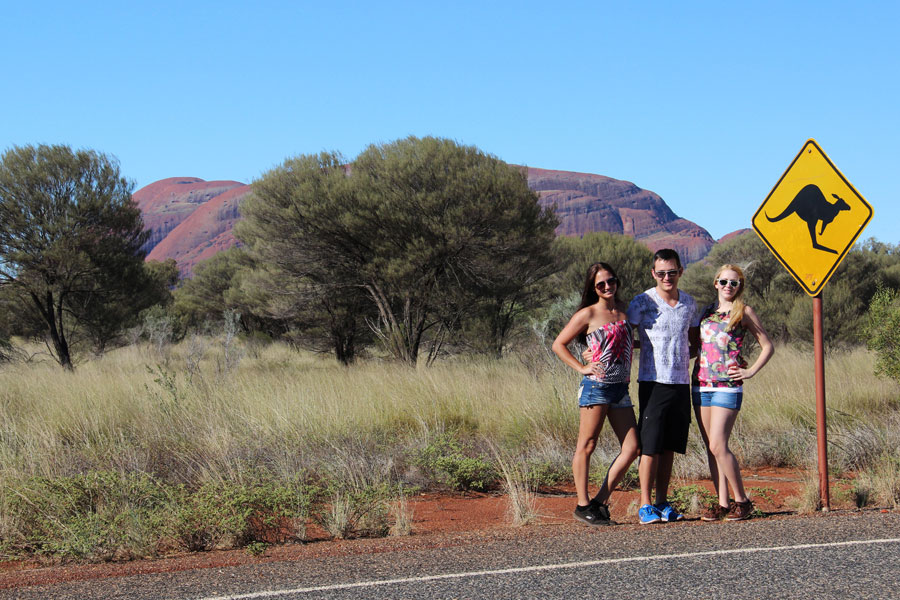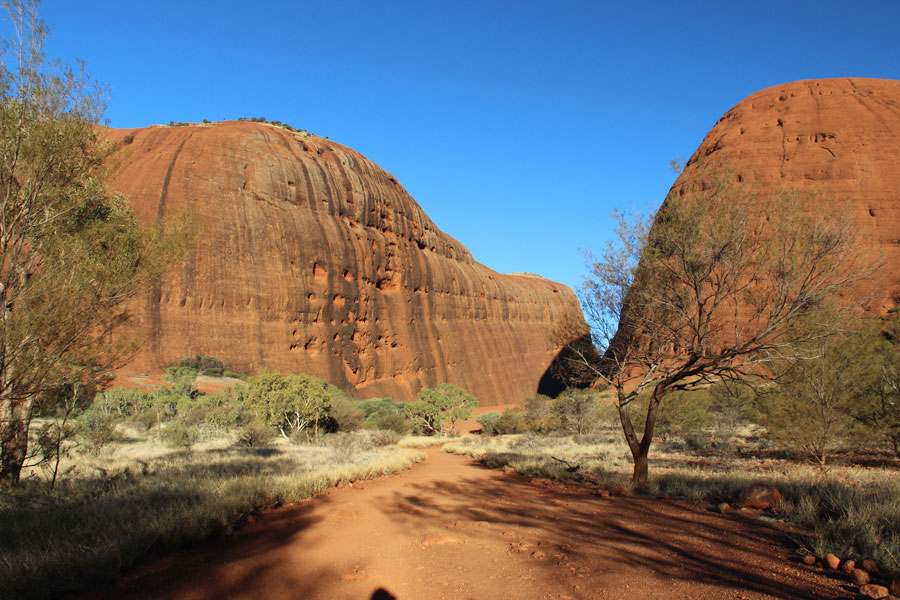 Kings Canyon
Our third day we spent with a three hour drive to the kings canyon where we did the big hike (which is recommended and omg i can recommend it as well). This hike is so amazingly beautiful, you walk through canyon-like nature, see the stunning garden of eden and some amazing places. You have to be there before 9am (when it's going to get more than 36 degrees during the day) because they're closing the track due to tourists that underestimate the heat. The hike takes around 3-4 hours (it took us that time, but we had a lot of stops for pictures and everything). In the evening we were watching the sunset next to the kingscanyon, which was also very beautiful.