The city you've grown up might not be that interesting for you, but for some others it is. In the last few years, Linz got pretty cool.
Sights
Pöstlingberg
If you want a nice view over the whole city, you can take a ride on the Pöstlingberg. It's easily to reach by car or by metro. There's a metro-train going up to the top. On the top is a restaurant which is pretty nice, but also a bit more expensive than the normal restaurants in the city. There is also something special called "Grottenbahn", where you're going in a cave by train, seeing all the different fairytales. It's more a childrenthing, but you might like it too.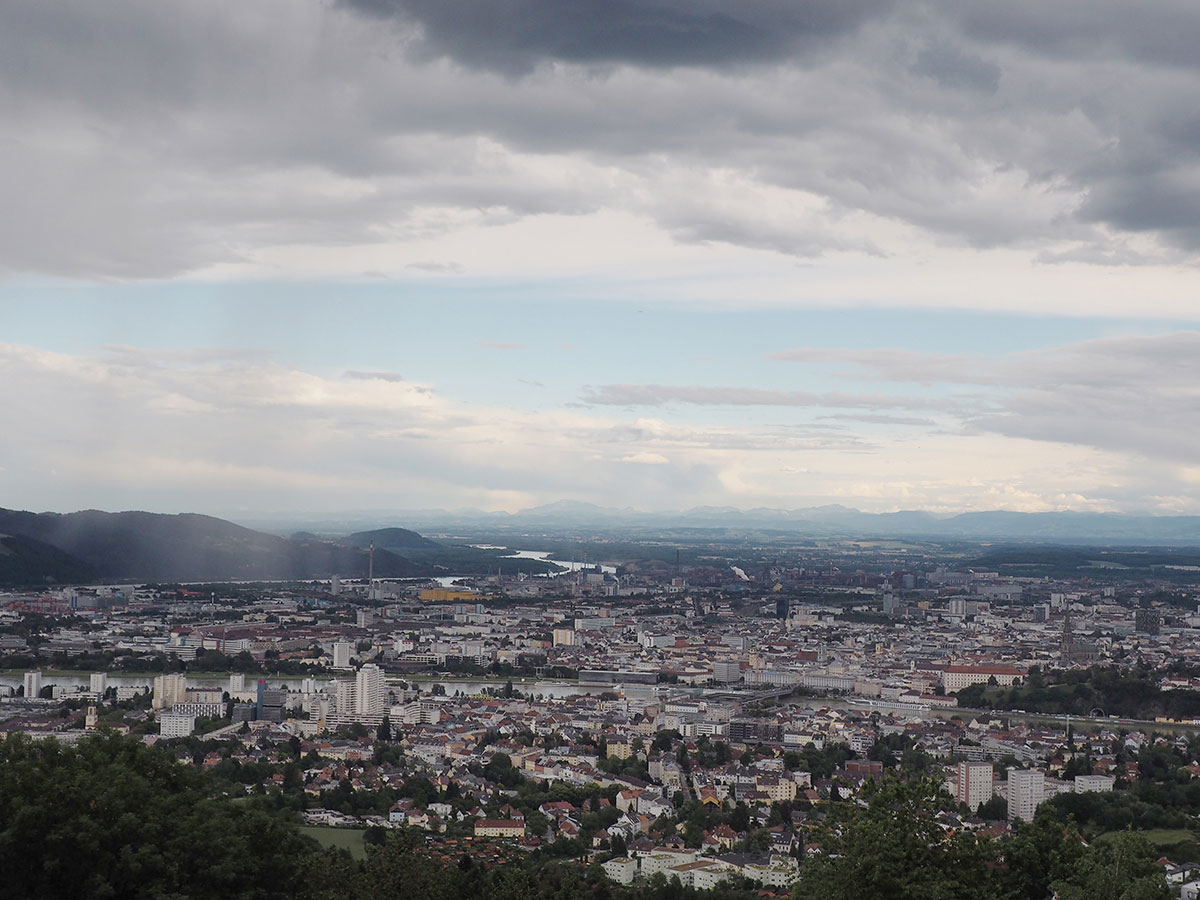 Main Square & Landstraße
The Landstraße is the shoppingstreet in Linz. If you're walking along the Landstraße, you end up at the Main Square, where you'll find a plague column and some restaurants, hotels and shops.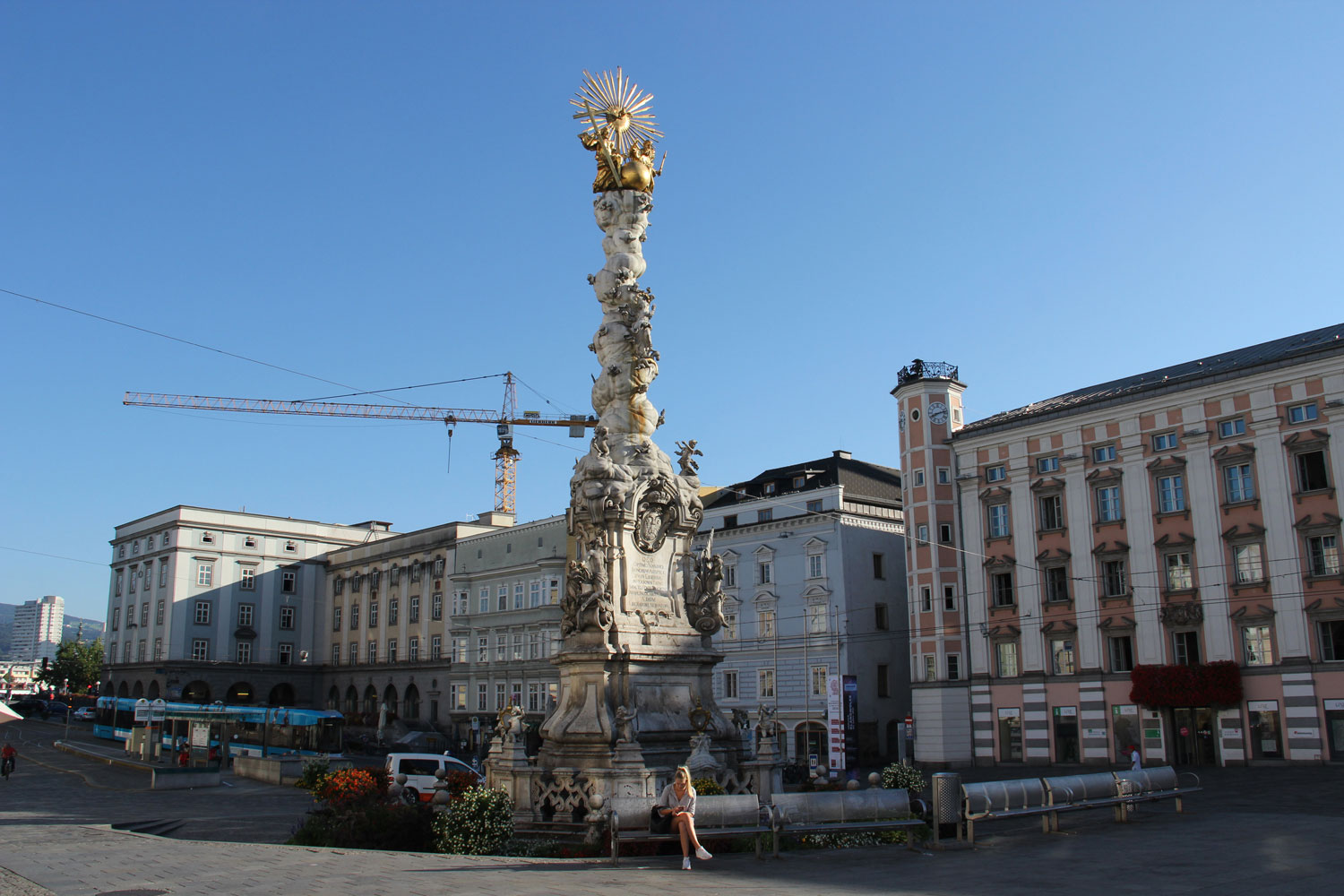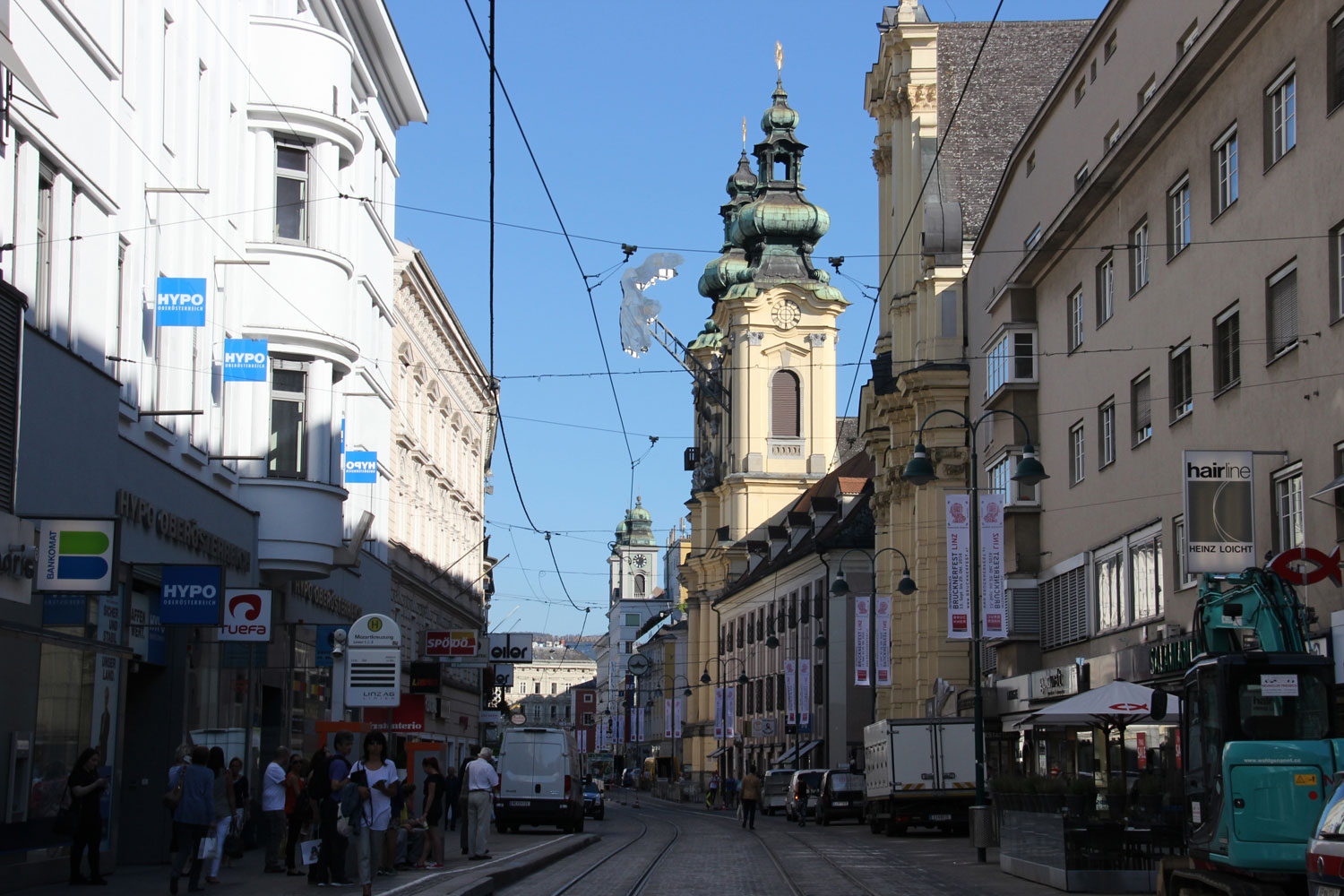 Old town
The old town is typical austrian with all the cute houses. You'll also find some restaurants and bars there and in the evening there are many people going for party there.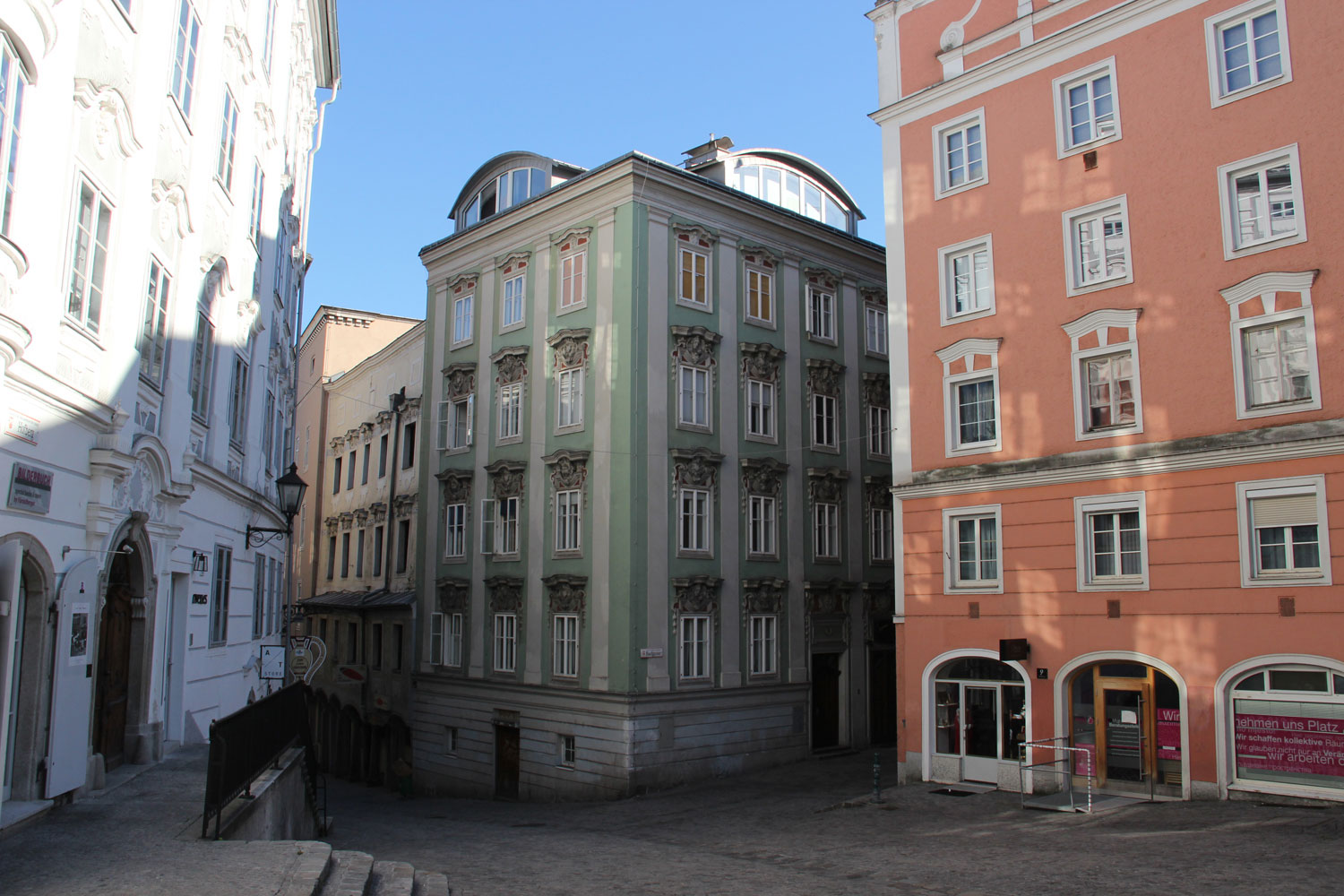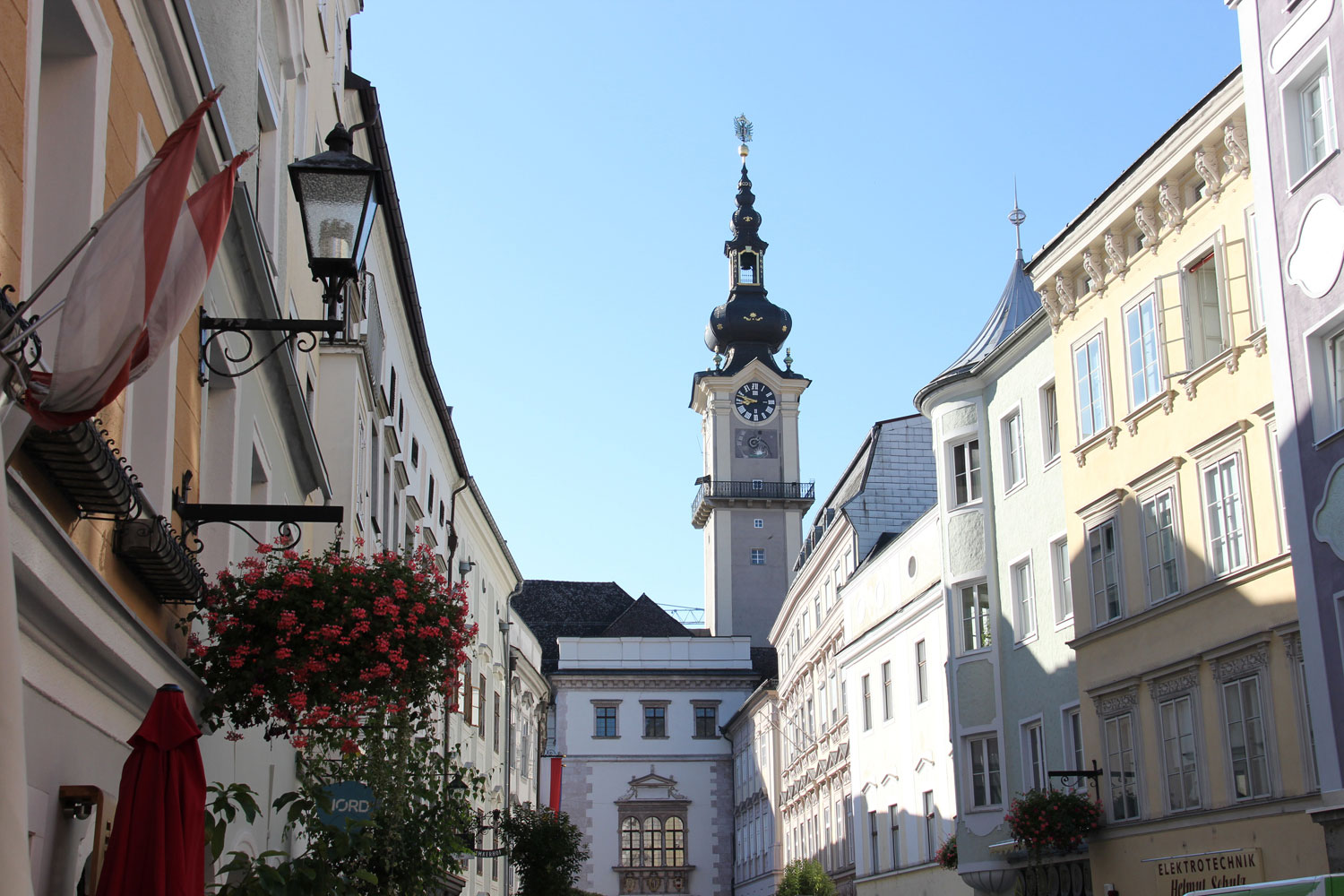 Cathedral
You can find the cathedral next to the city center, not far from the Landstraße. It's a typical austrian cathedral and there's a cool story about it. In the hungarian-austrian time, no cathedral was allowed to be built higher than the Stephansdom in Vienna. So the cathedral in Linz was built 2m smaller than the highest tower of the Stephansdom.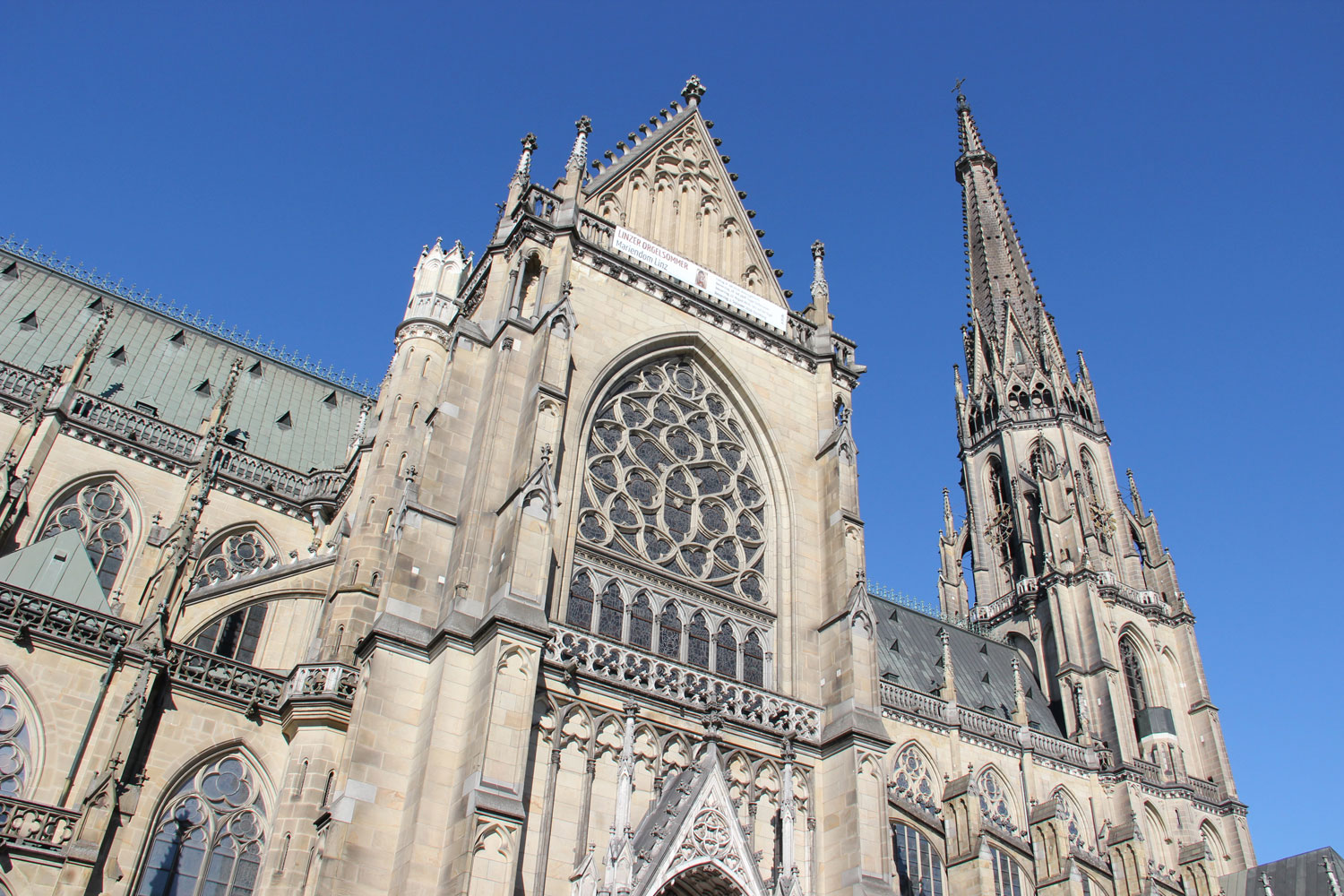 Danube & Brucknerhaus
Linz was built around the danube, and on the southern side you can find a cute little park for catching up with friends or chilling. In summer there are some Open-Air events in this area. Next to the danube there is the "Brucknerhaus", where concerts and events are being hold. On the other side of the danube there's a park for cycling or walking.
Castle
I didn't know about the castle in Linz for years, because it doesn't look like a fairytales castle 😀 Anyway, the castle is worth walking up – you have a nice view from up there and the patio is pretty nice. There's also a cafe and a restaurant up there.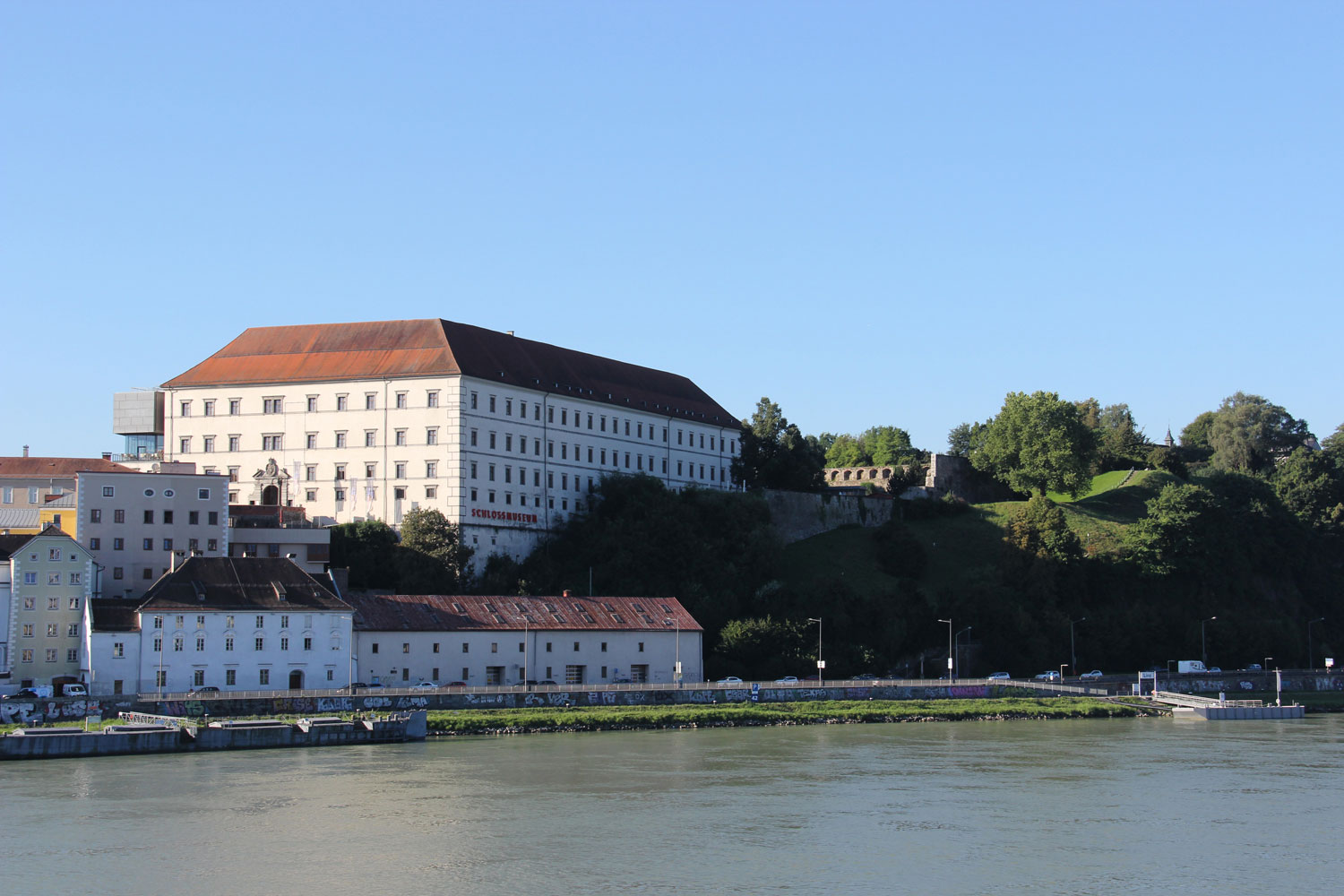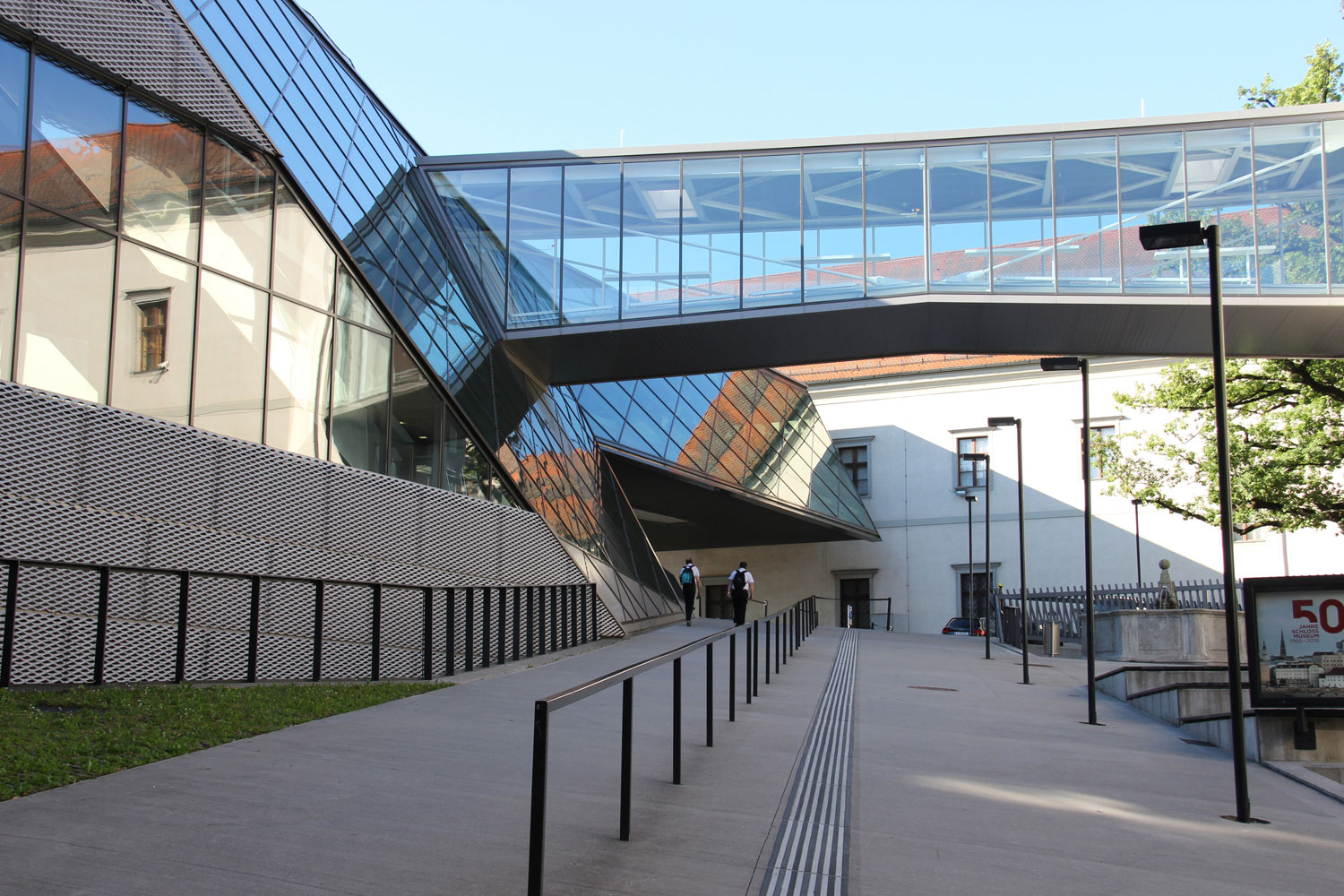 Musiktheatre
Next to the trainstation is the new theatre. They built it 2013, so it's really fresh and cool. I love the design, it's so modern. Also from the inside it's nice to have a glimpse at. There are musicals, theatre and opers held in the Musiktheatre.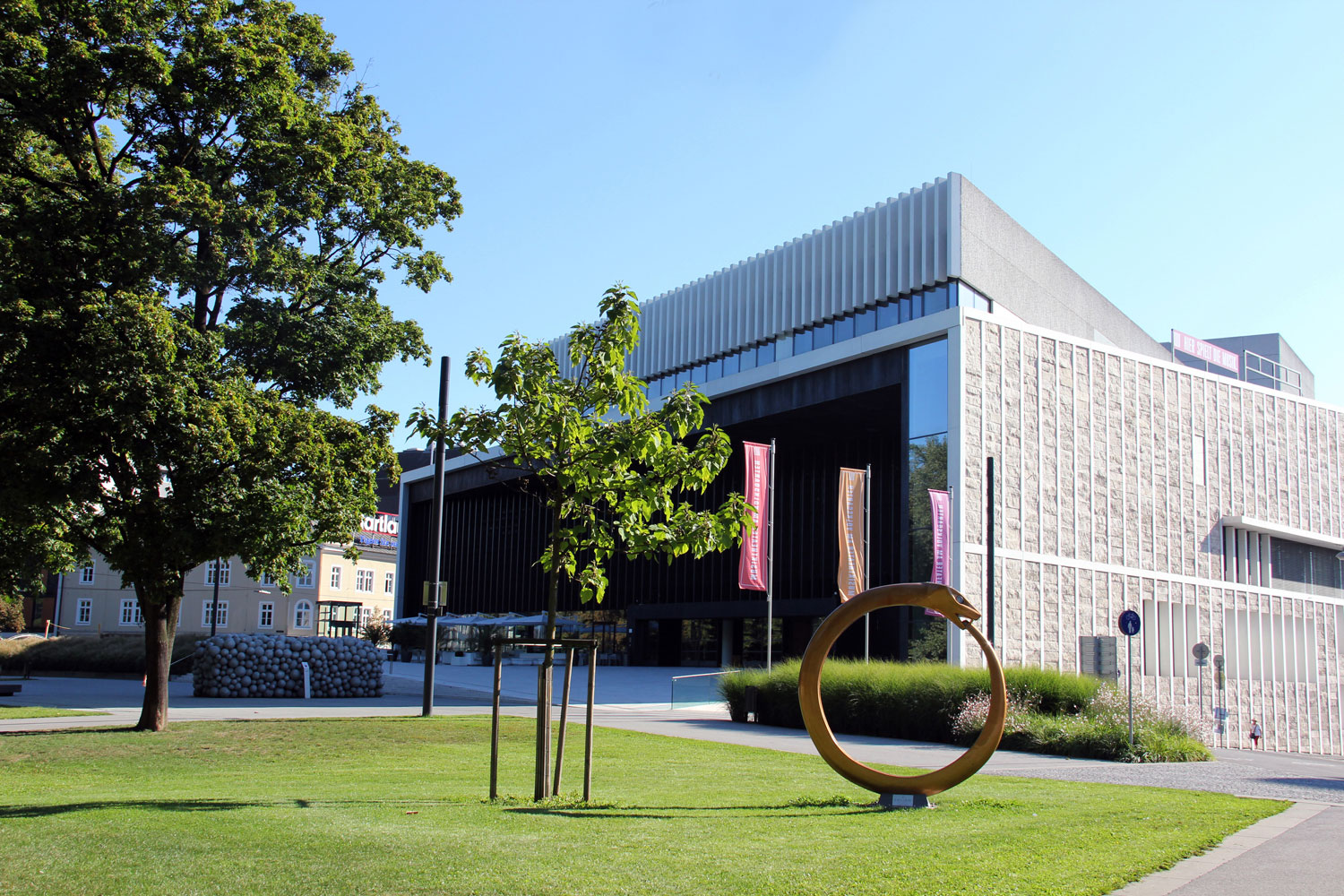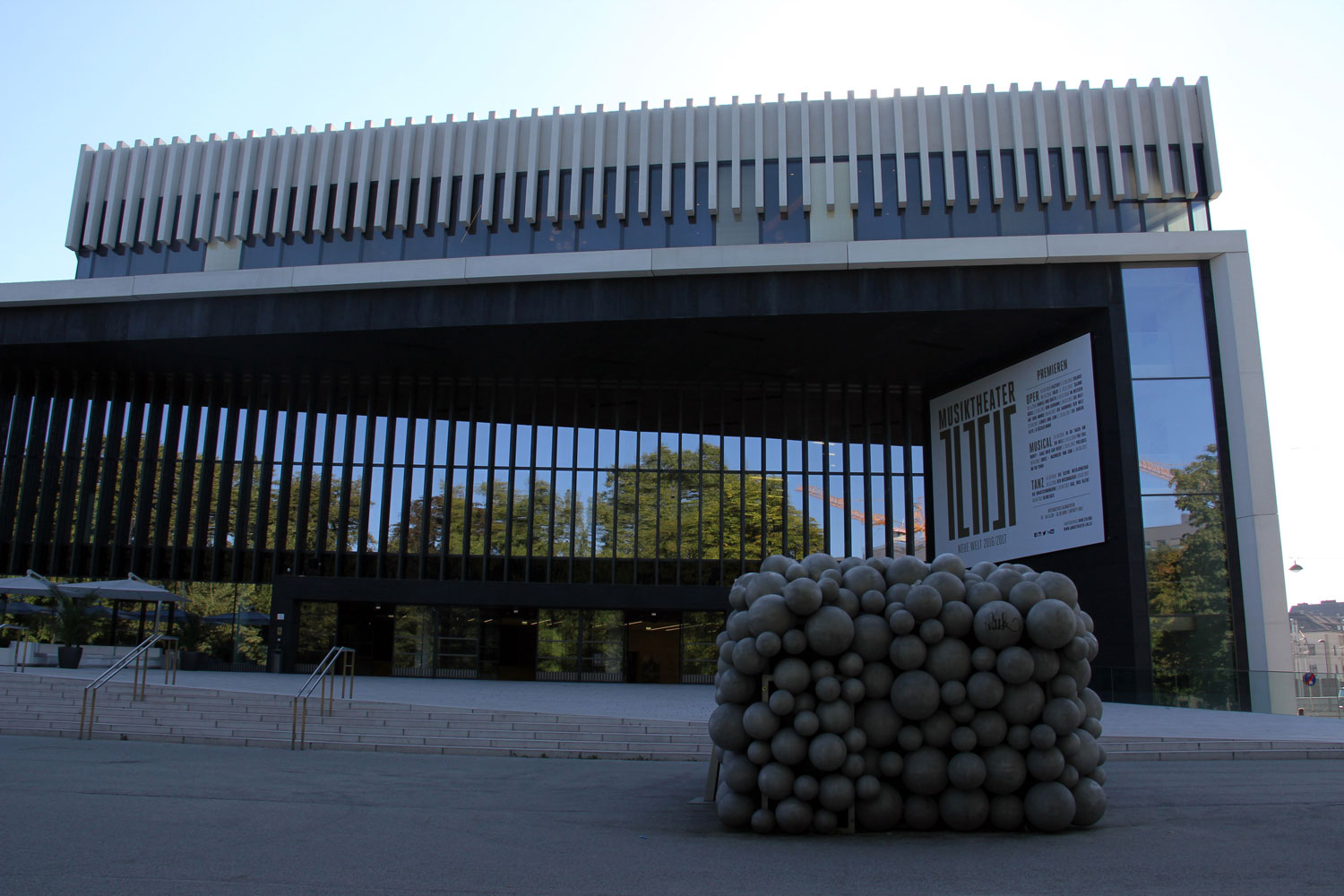 ---
Trips, Exhibitions and Events
Höhenrausch
Some years ago somebody had the idea to build a small park on one of the rooftops. Every year there is and exhibition in the building and you can then walk up the building, having a nice overview over Linz. The exhibition itself is always related to a topic. I really like going up there 🙂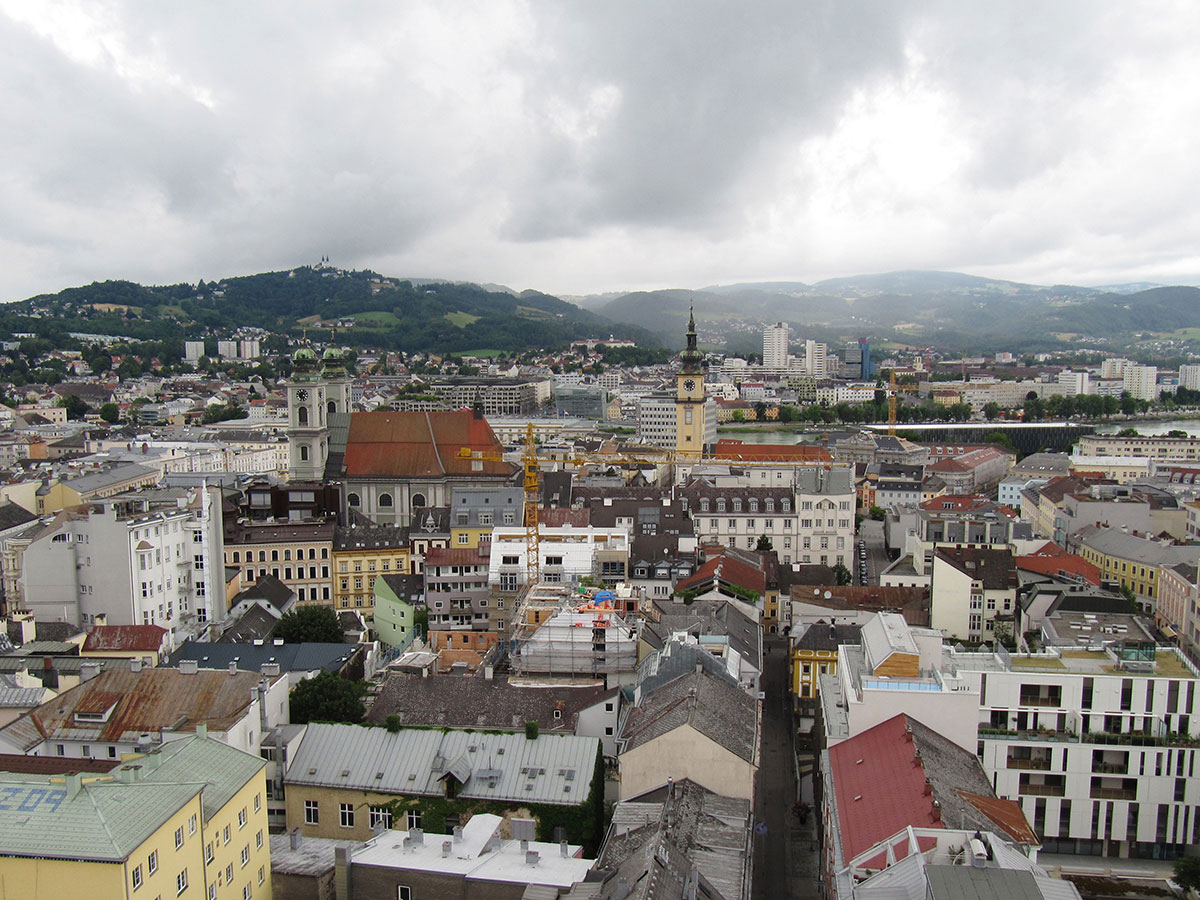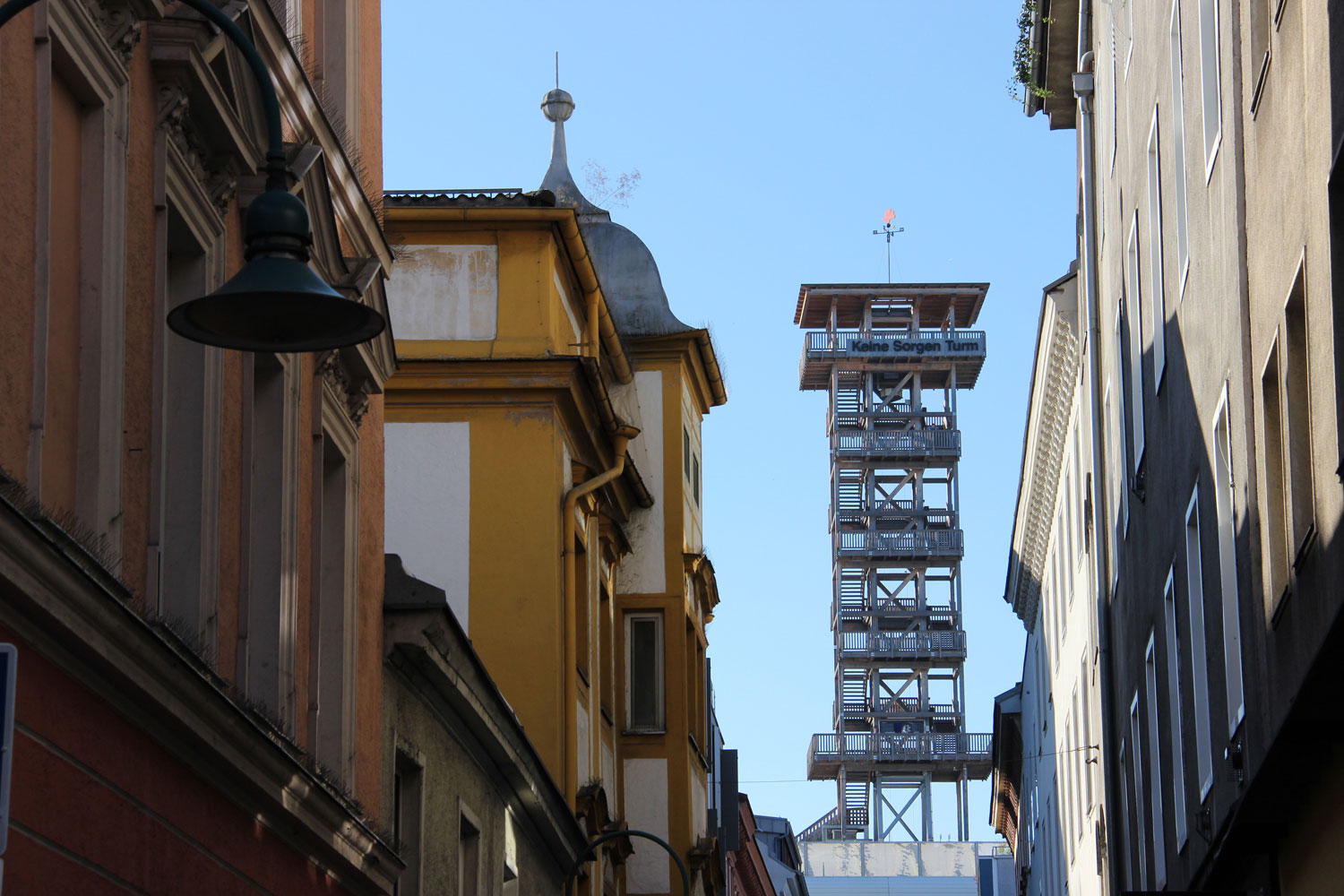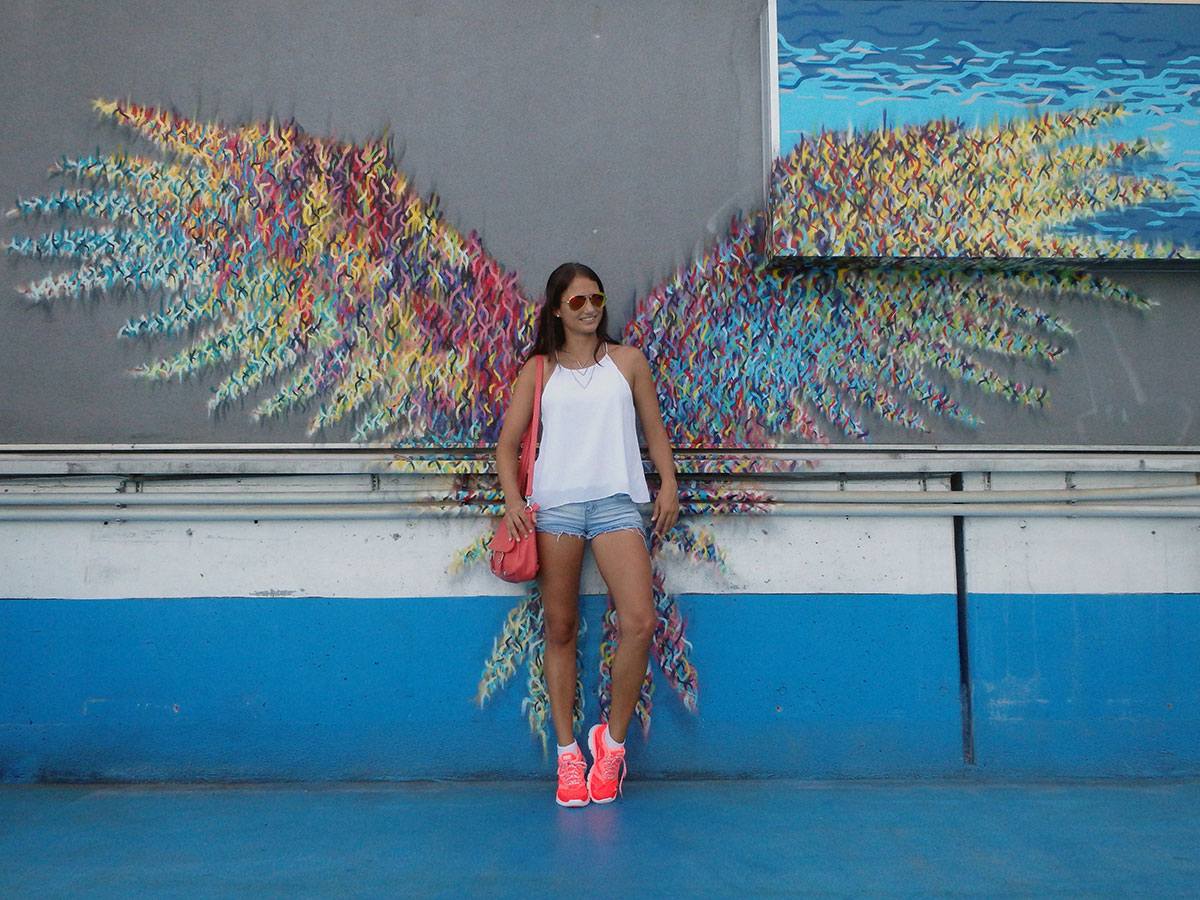 Ars Electronica
If you're interested in electronics and technique, you should go there. 3d-glasses, animations and much more is waiting for you. The building is pretty nice too, specially at night when it's colored.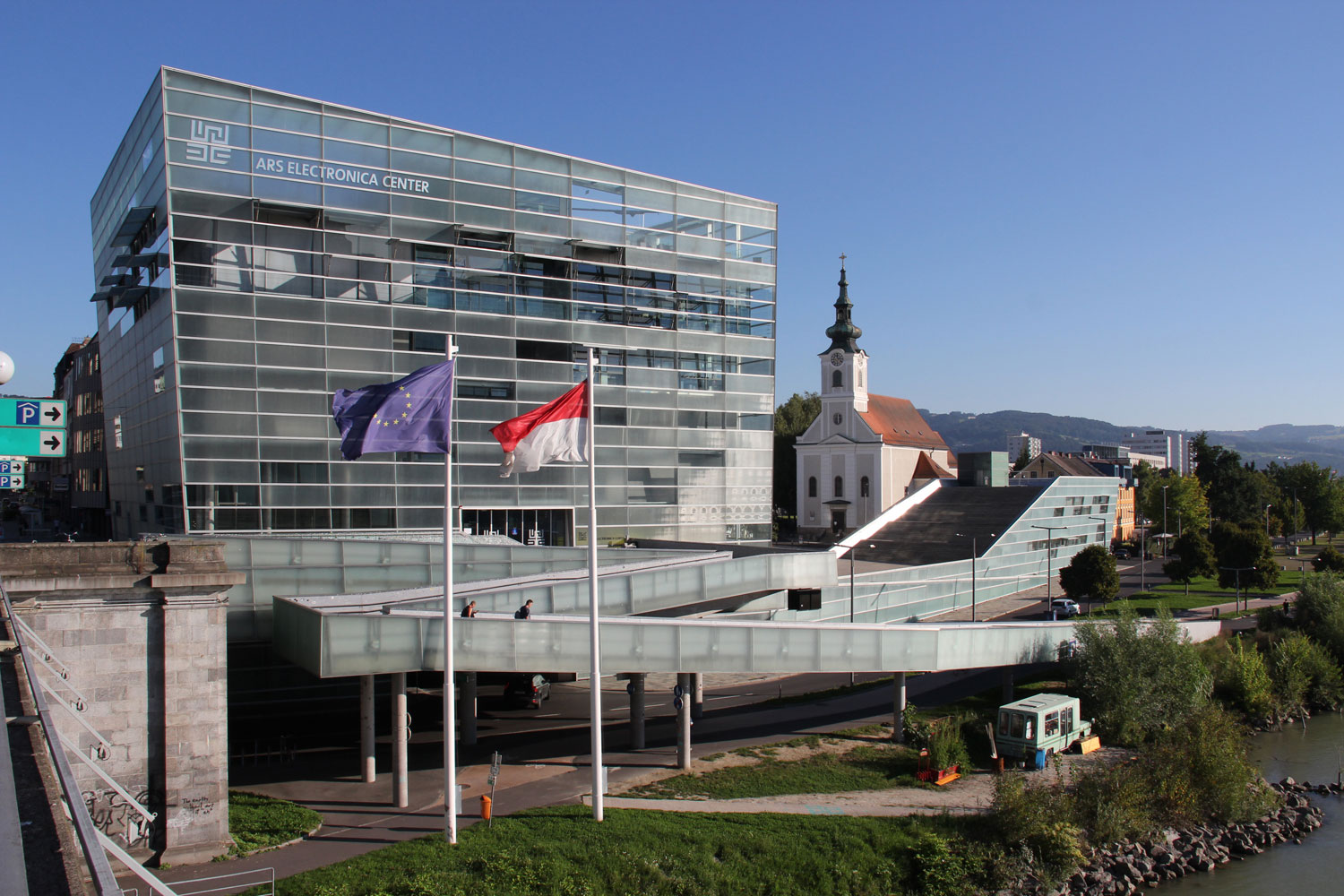 Lentos
If you love paintings, this is the exhibition to go. They are always showing different work of artists, once they've had Valie Export. This building looks cool at night too.
Events
Specially in summer, there are some cool events in the city. There's the Pflasterspektakel, where artists from all over the world are showing their skills and other events such as the Kronefest, a music festival kind of a thing.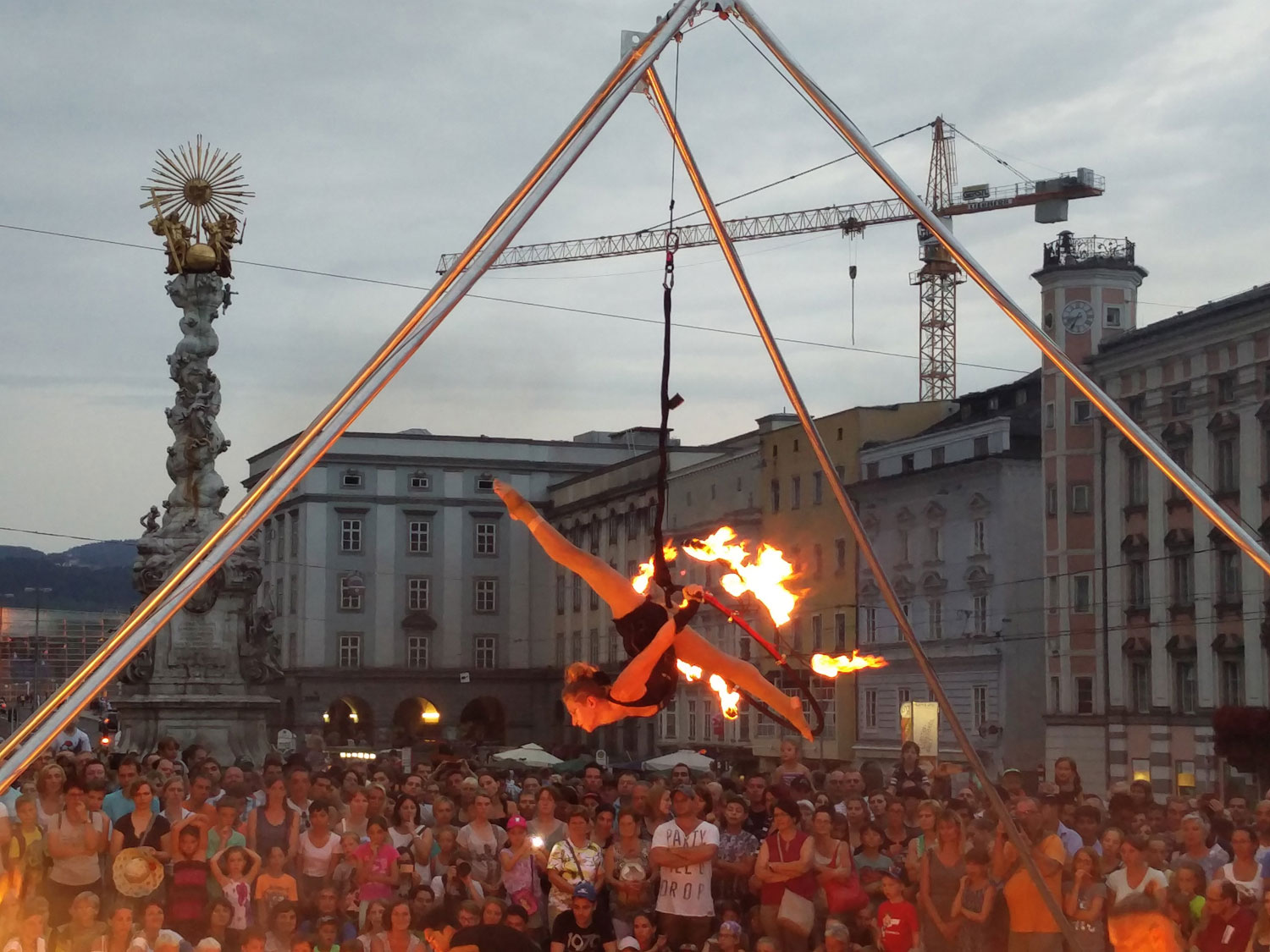 ---
Bars & Clubs
There are some bars, i really like to go to.
Rox
Mixed audience. On the weekend it's always full, mostly with rock-music and sometimes there's a band or singer. You can go for a burger there too. No dresscode
Remembar
Remembar is for dancing in the night, with electronic music and dance music by a DJ. You should dress up a bit – leave your sneakers at home.
Lennox
I love going to the Lennox bar, a small cute bar with amazing cocktails! I can recommend the green one with basil 😀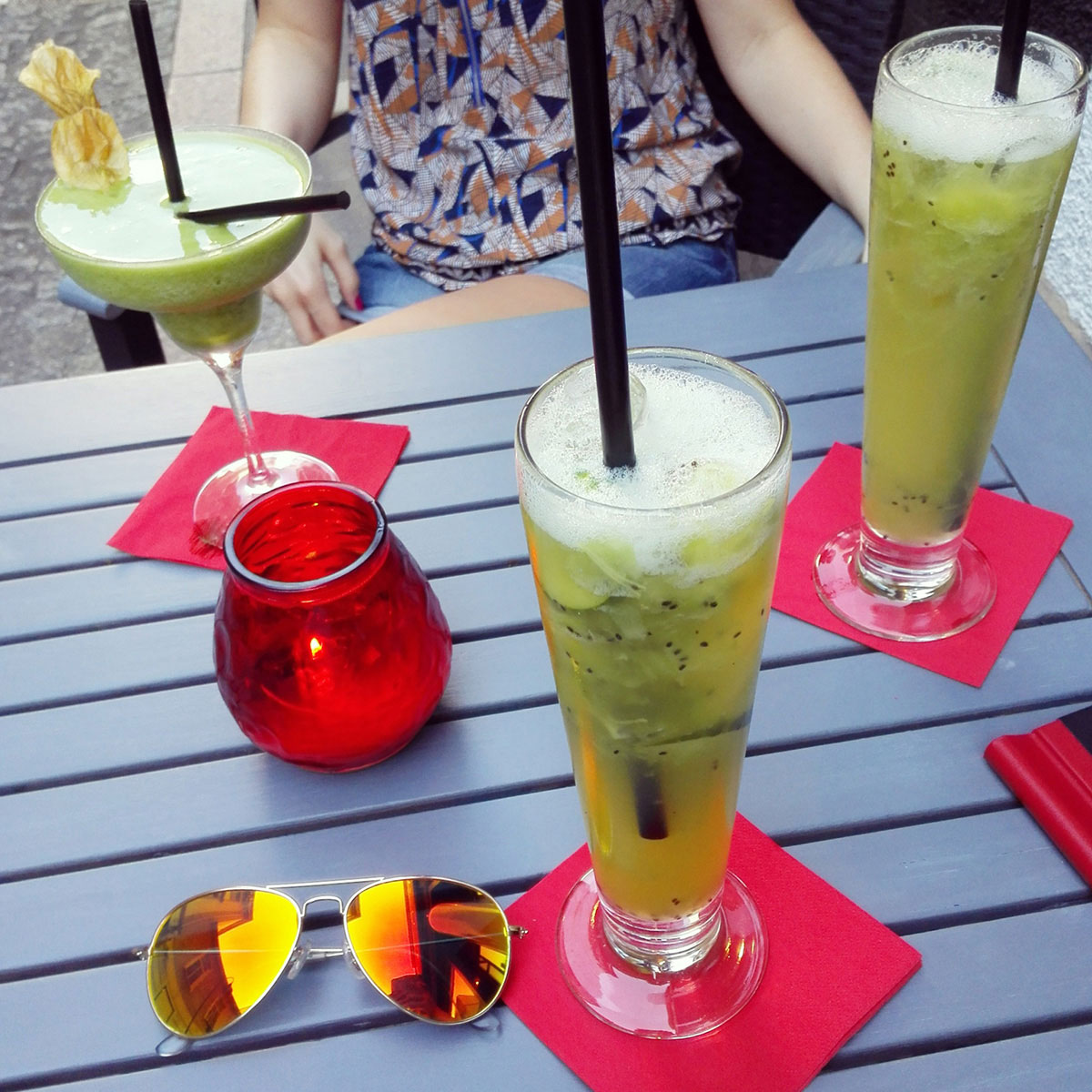 Skygarden
Skygarden is a bar/cafe on a shopping centre, with a nice view over the Landstraße. You can also get some breakfast there.
Cubus
Cubus is the bar in the Ars Electronica Centre, with good drinks and a nice view over the danube. And the best: you can get breakfast all day 😀
Sandburg
Finally Linz has a beach bar – on a fake beach. It's next to the Brucknerhaus, they sometimes have live music and you can just chill in the hammock. You should get there early – later on it's pretty crowded.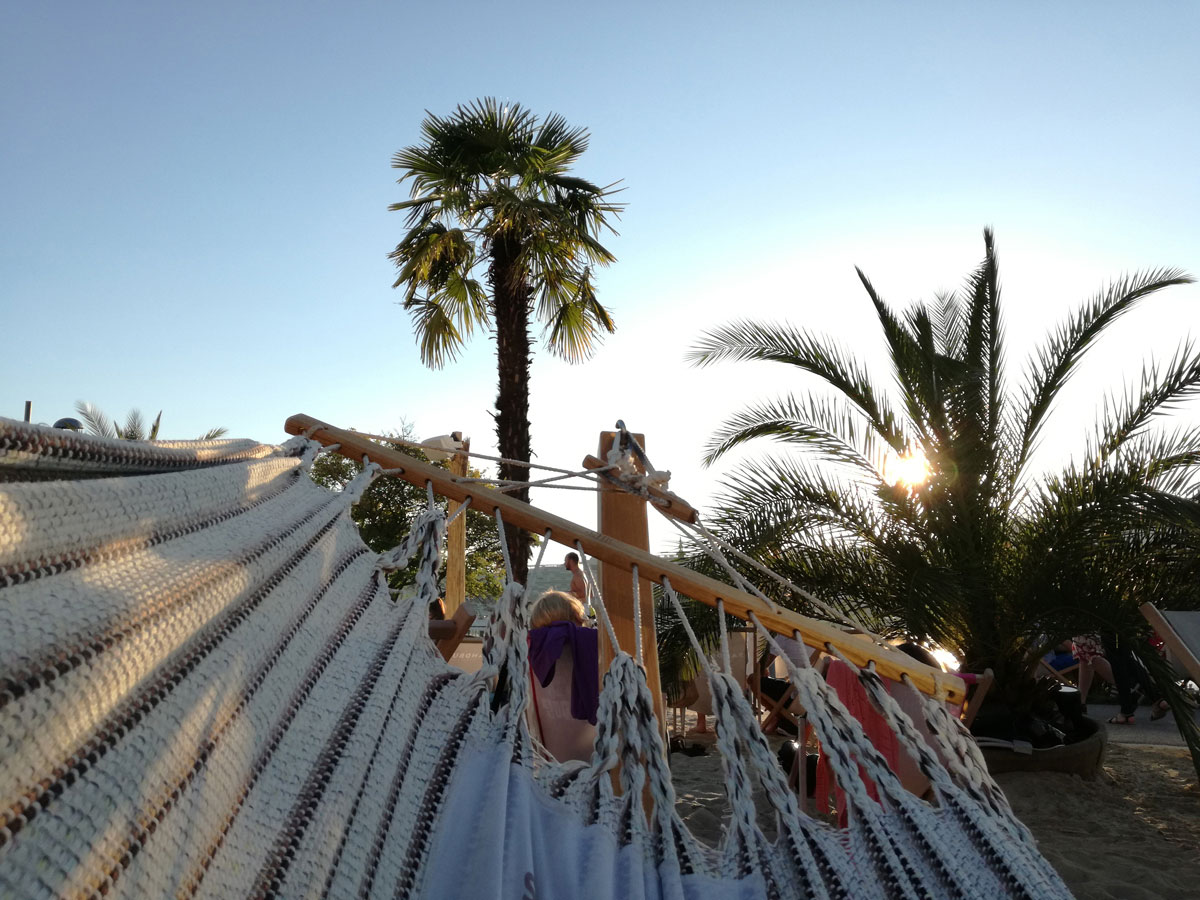 Musikpark A1
When i was younger, this was the club to be. Now it's the only real club for going out in Linz, so sometimes we're going there for a dance 🙂
Oldtown & Main square
In the oldtown and on the mainsquare there are some cafes and bars and specially on the weekend, there are a lot of people going out there. You can also just get a drink or some ice cream.
---
Restaurants
Angus Steakhouse & Sams Steakhouse
If you're searching for a good steak or ribs, i can recommend those steakhouses.
IlTeatro & L'Osteria
My most favorite food ever is italian and i can totally recommend the two restaurants for good pizza or spaghetti.
Brunch at Josef or Skygarden
Both restaurants are nice to get some breakfast or brunch. I can recommend doing a reservation, to get a good table.
Others
There are a lot of restaurants and bars, but those were my favorits. If you're searching for some austrian food, i think Promenadenhof or Wirt am Graben might be a good choice. I'm never going for austrian food in the city though, because we're having good austrian restaurants on the "countryside" too.