The moment i've seen a picture of castle Neuschwanstein for the first time, i was falling in love. From that moment on i wanted to go and see the fairytale castle, which is located in Bavaria, Germany. As it's not too far away from home, we could easily go there for a weekend, visiting the castle, Garmisch-Partenkirchen and Munich for 3 days. Writing about everything in one blogpost would've been too long, so i've decided to split it up. Find the one about Garmisch-Partenkirchen, Partnachklamm and Eibsee here.
The castles Neuschwanstein and Hohenschwangau
King Ludwig II didn't only build the beautiful fairytale castle Neuschwanstein, but also some others. One of them is Castle Hohenschwangau, which lies next to the famous Neuschwanstein. Hohenschwangau is also very beautiful and it's more interesting from the inside than Neuschwanstein (at least that's what my mum said). We were booking a tour for an inside-castle-tour at Hohenschwangau. Booking the tour took us quite some time, because there are so many tourists there. I can recommend prebooking on the internet (otherwise you might have to wait for an hour). After visiting it from the inside (no photos though), we were walking up to Neuschwanstein, together with a million other people. I was pretty impressed by how stunning the castle looks in real. Next to the castle there's a bridge (Marienbrücke) from where you have the best and most famous view on the castle. The only problem is, that you have to share the view with around 300 people and if you're afraid of heights, the bridge is not that nice to walk. My sister and me decided that we'd like to cross the bridge and walk up the hill on the other side and it was totally worth it. The view was amazing and i felt like i'm looking at Hogwarts – what an amazing feeling for a Harry Potter fan like me 😀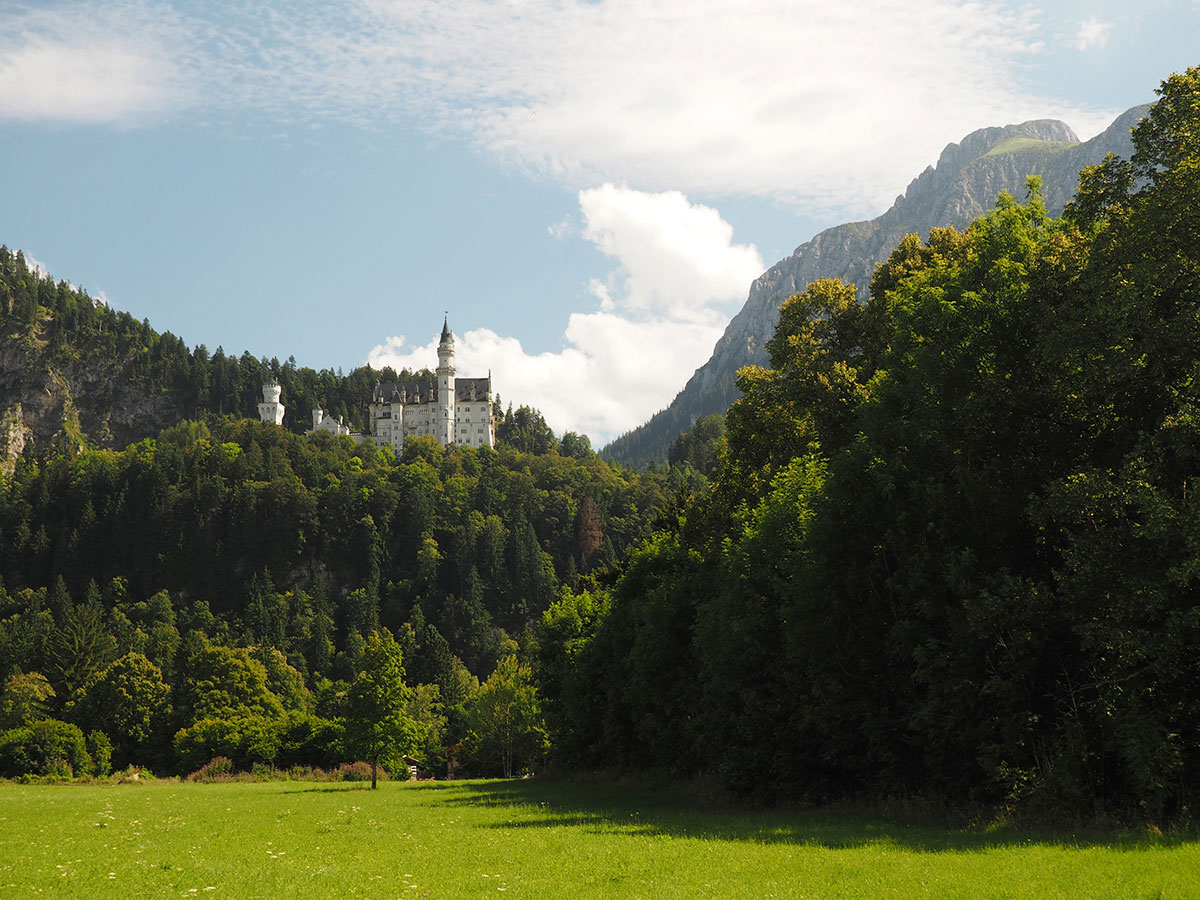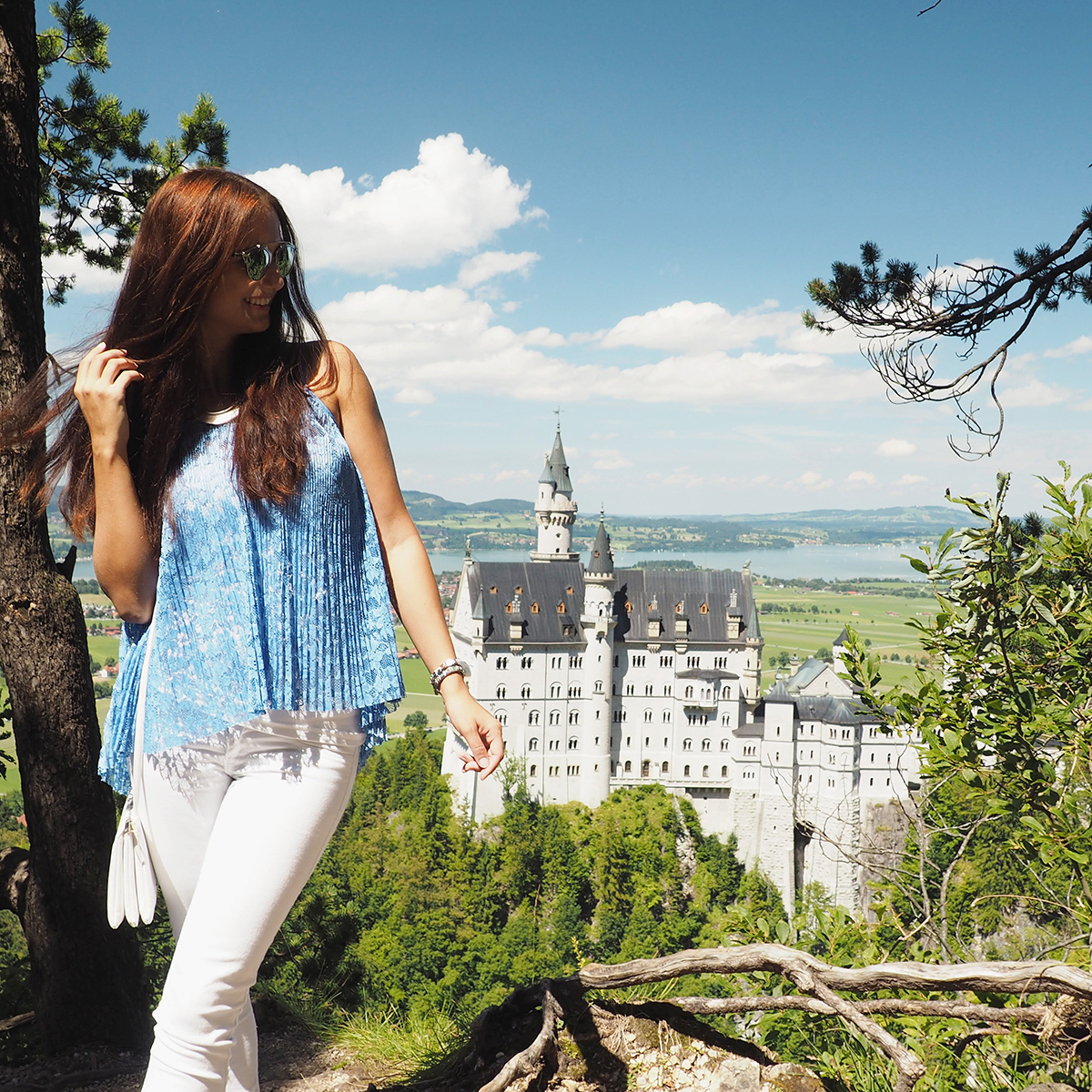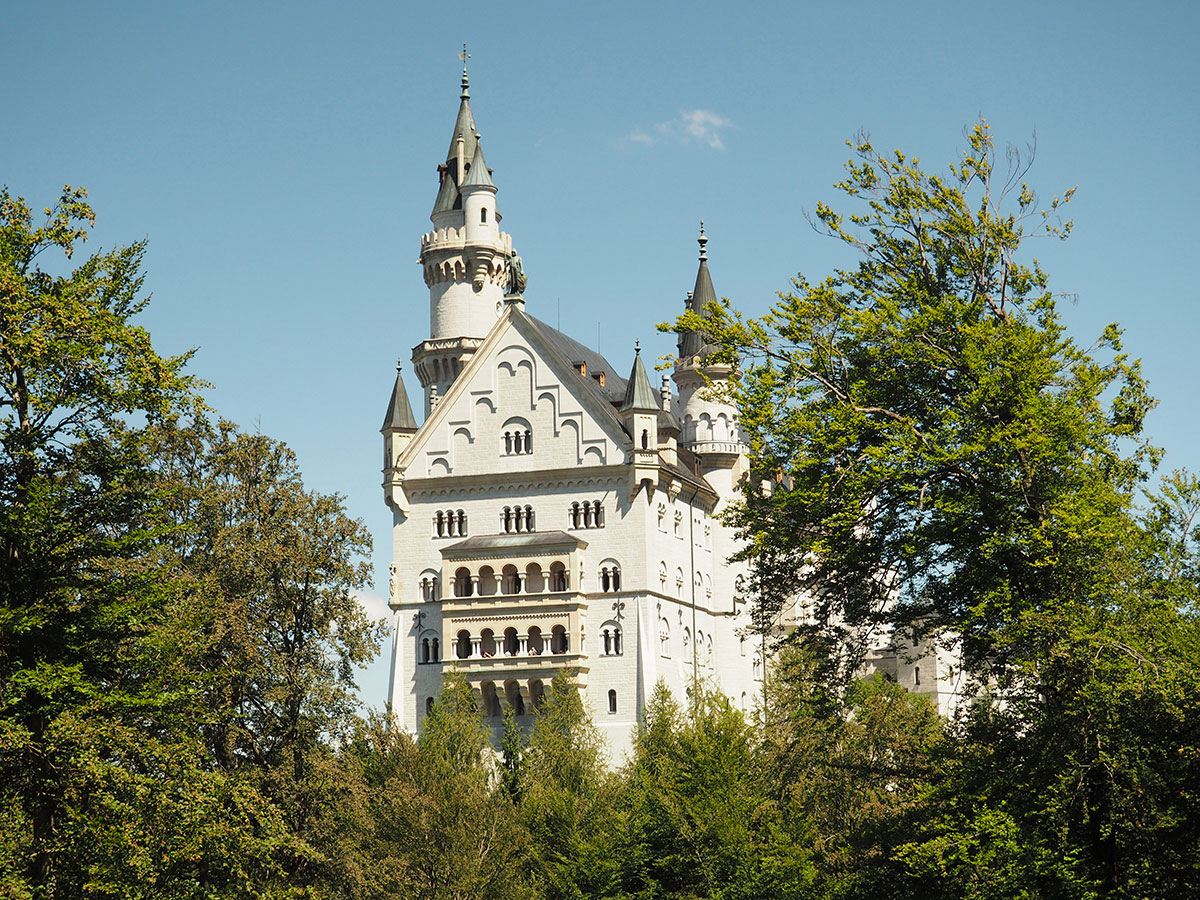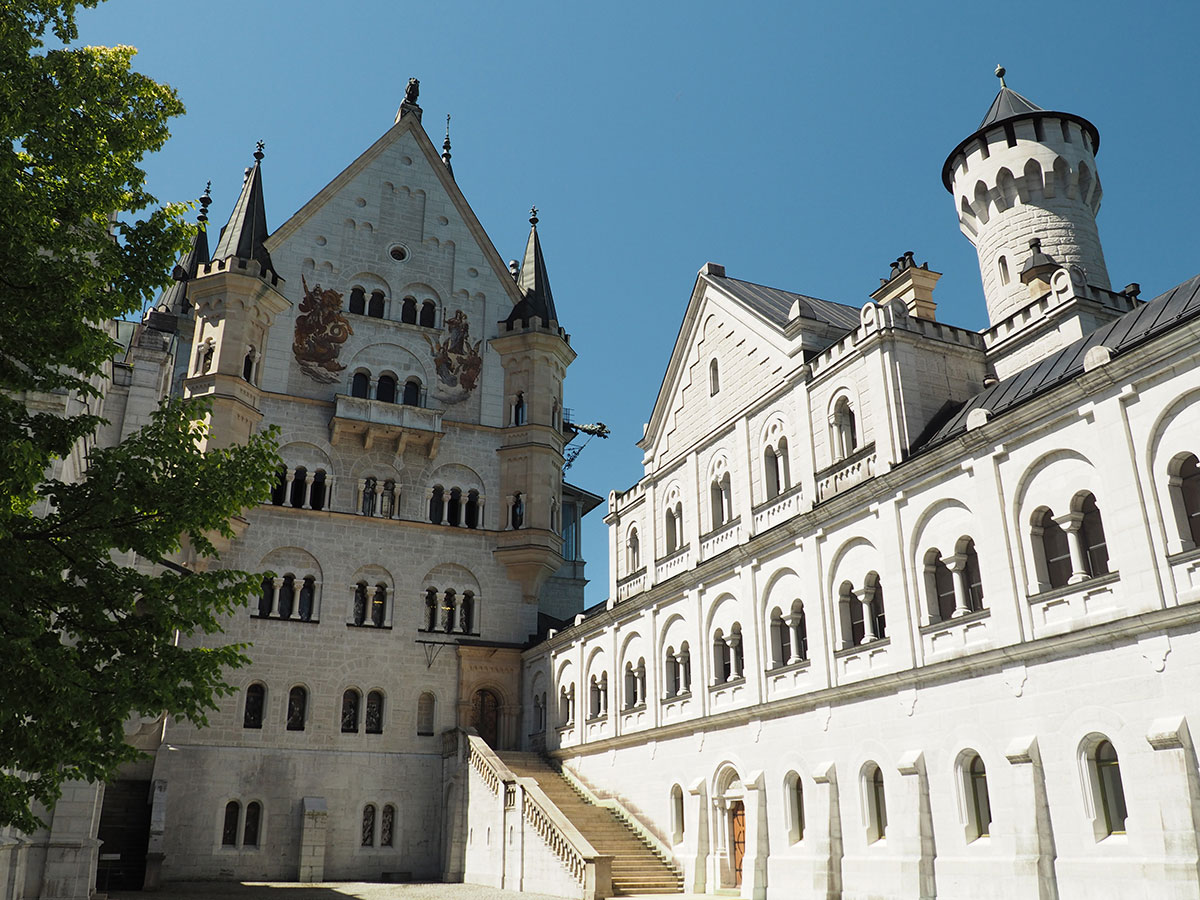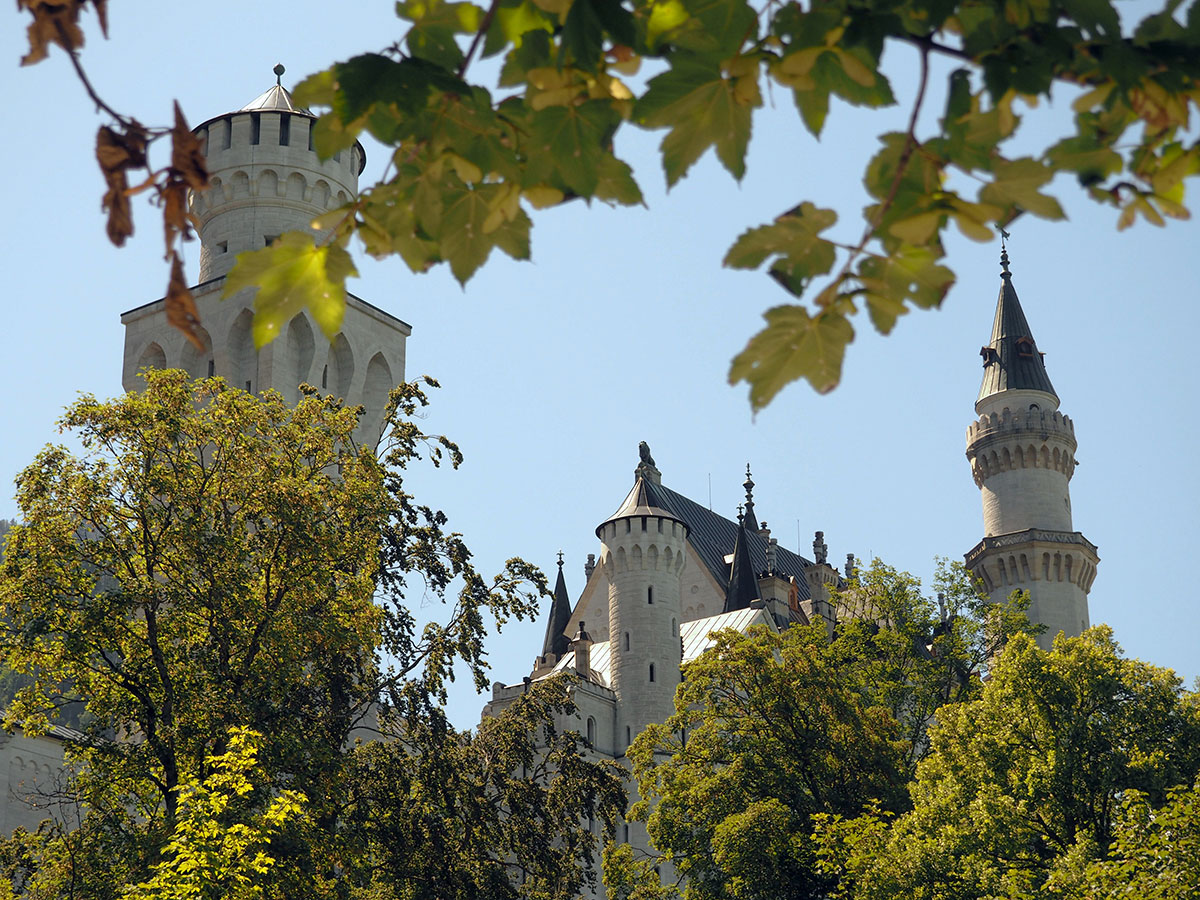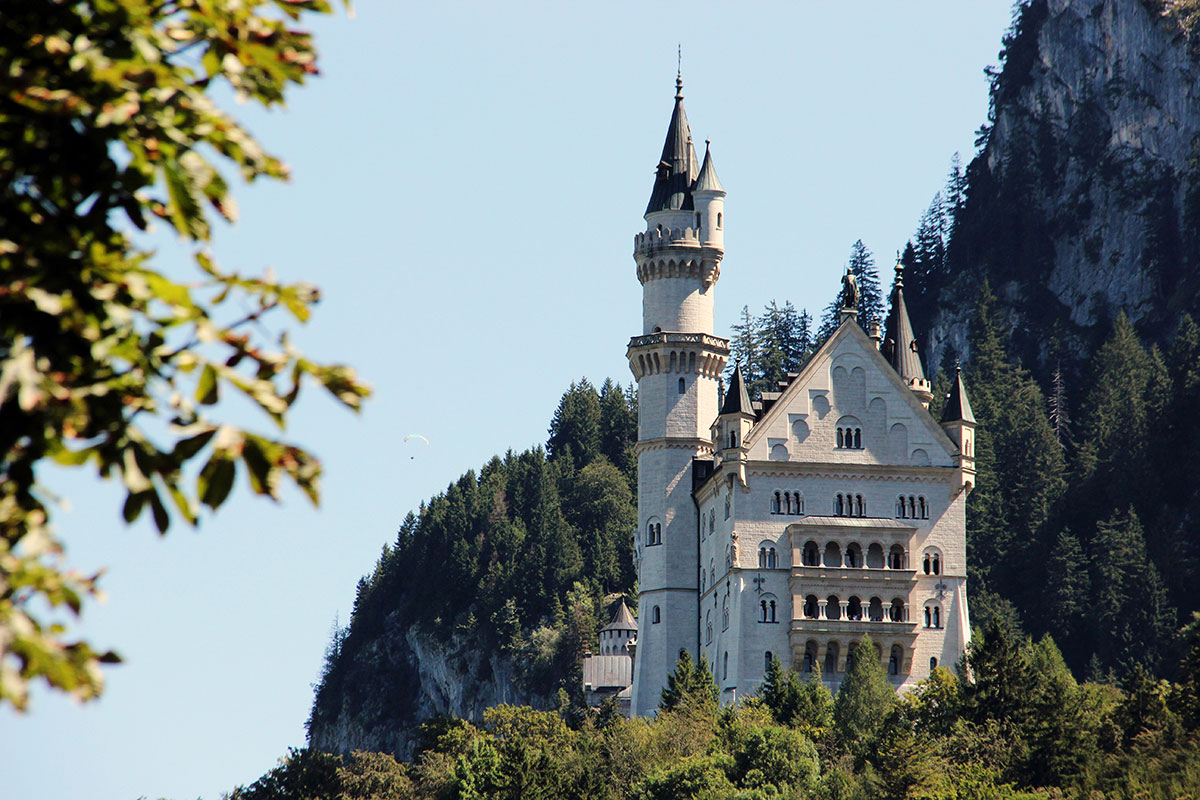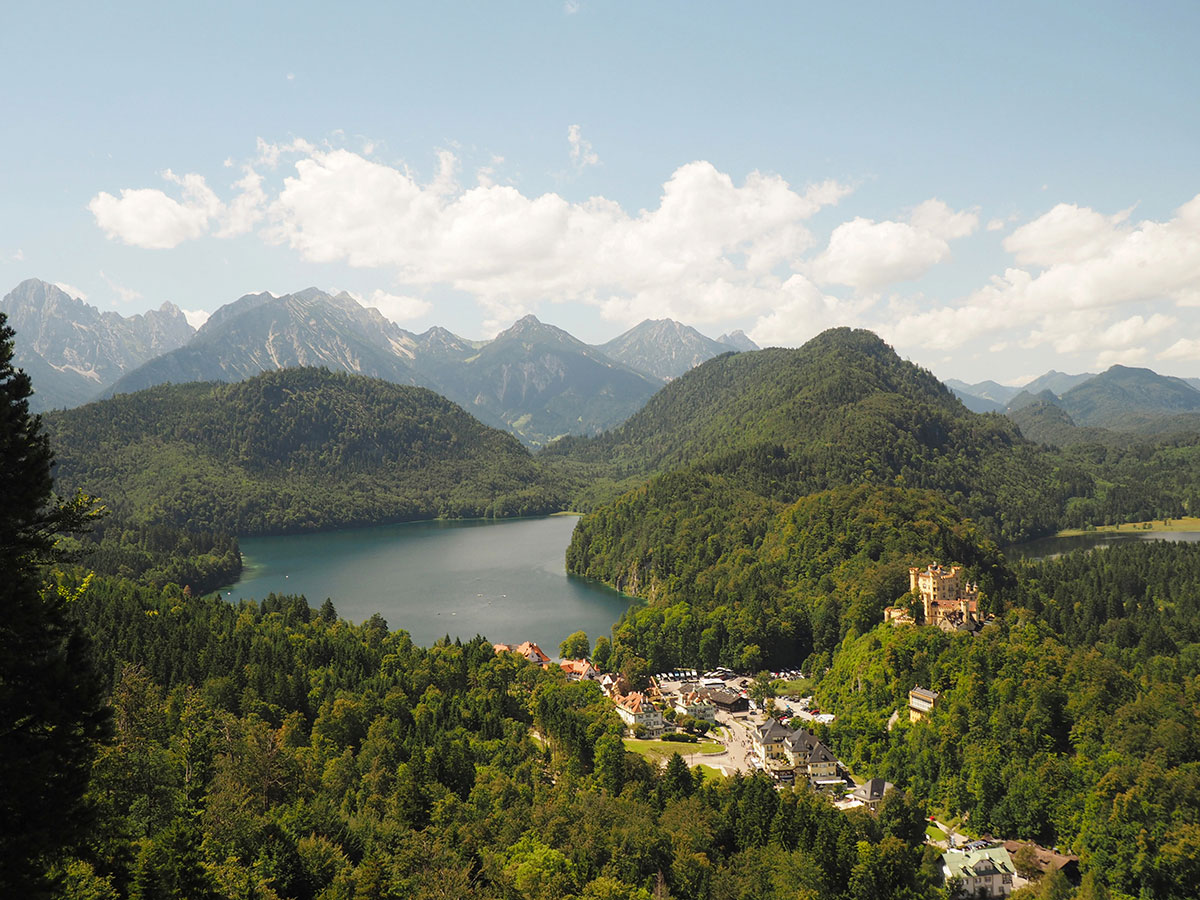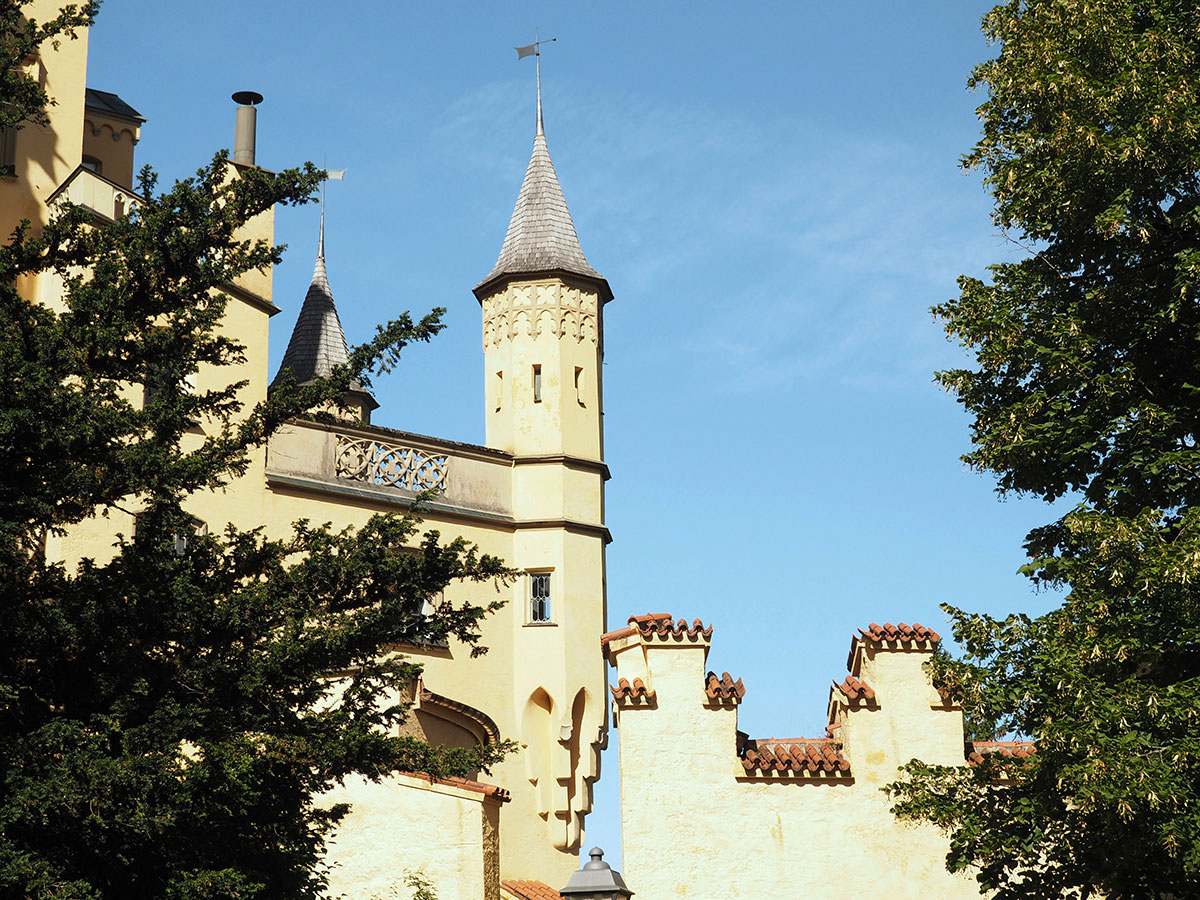 Munich Olympiastadium
On our last day in Bavaria, we were moving from the nature to the city. As we've not been at the olympiastadium in Munich for 15 years or so, we decided to go there. The park is stunning, the perfect spot to do some running or other sports and the stadium itself looks pretty impressive as well. After walking around for a while, we wanted to go up the olympiatower. That day was my birthday and i got free entrance for the tower 😀 From up there you have a nice view of the park and you can also see the city center, which is quite far away. After enjoying the view, we wanted to visit the BMW museum, but it's closed on monday, so we were just having a look at the cars in the BMW world. In summer there's some kind of small Oktoberfest at the Olympiastadium, where we got some food and after that we were going home.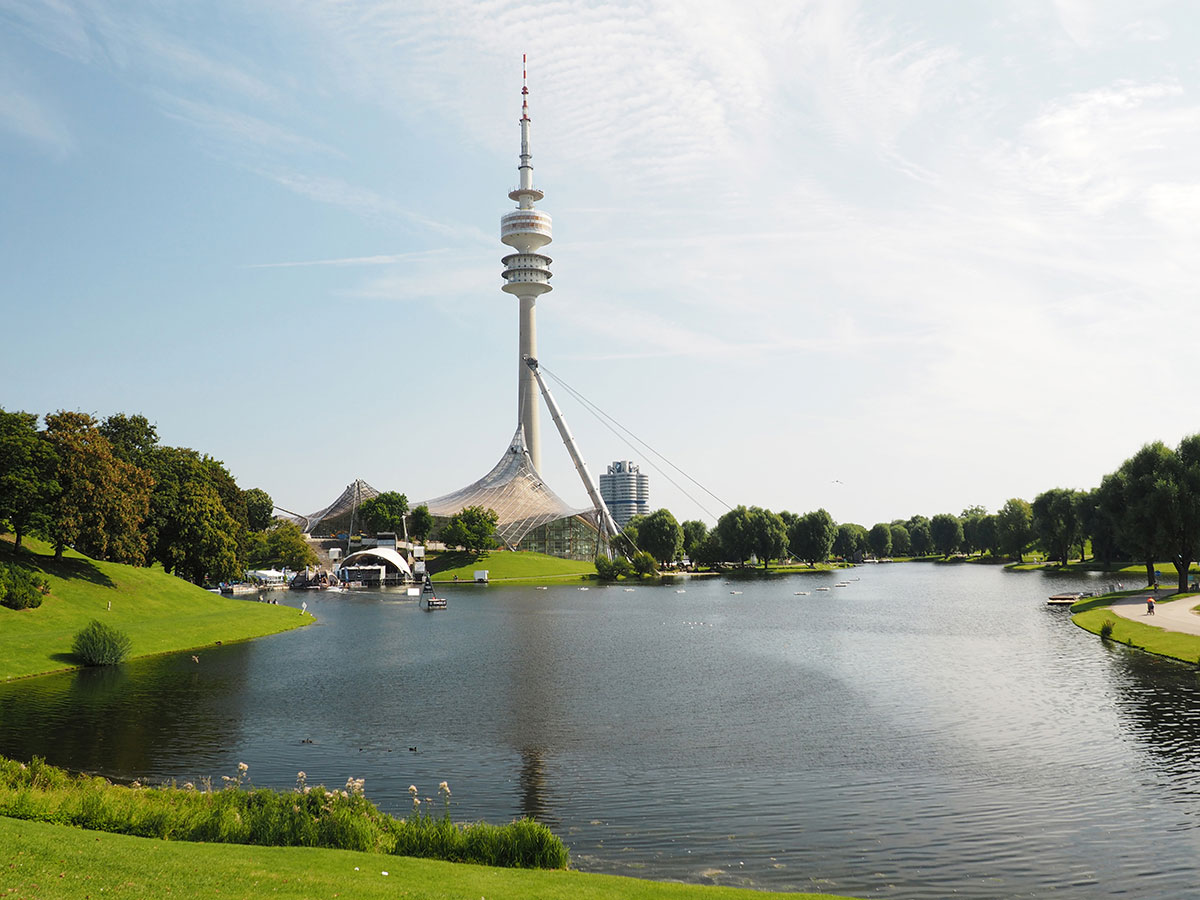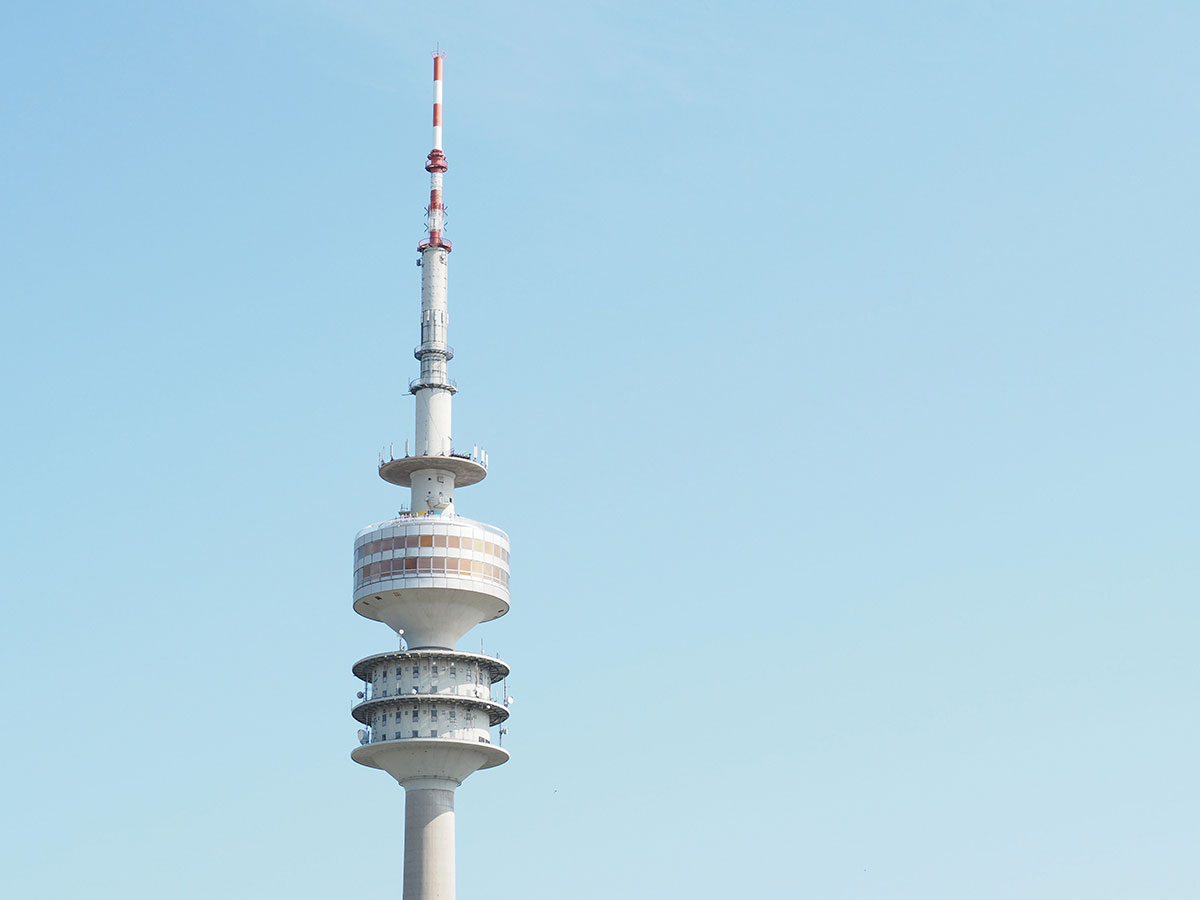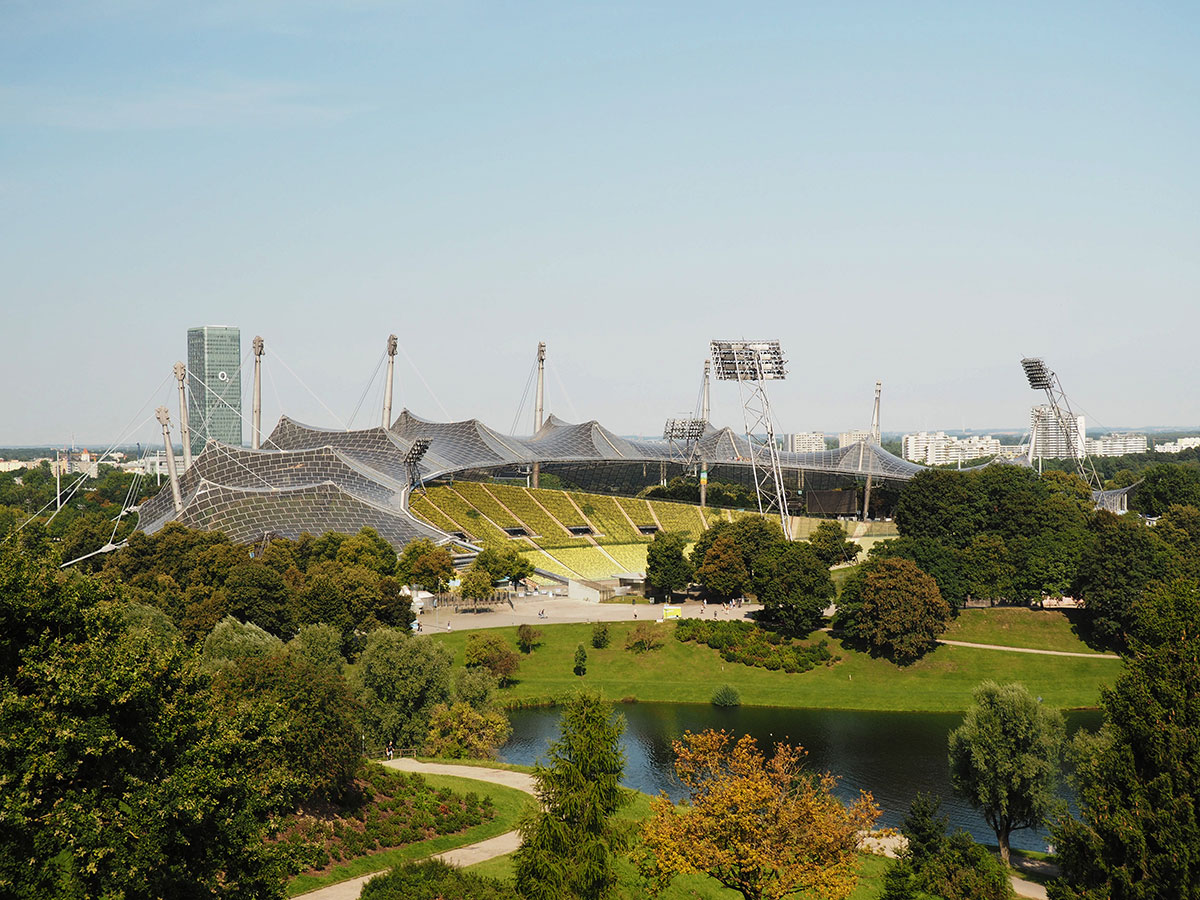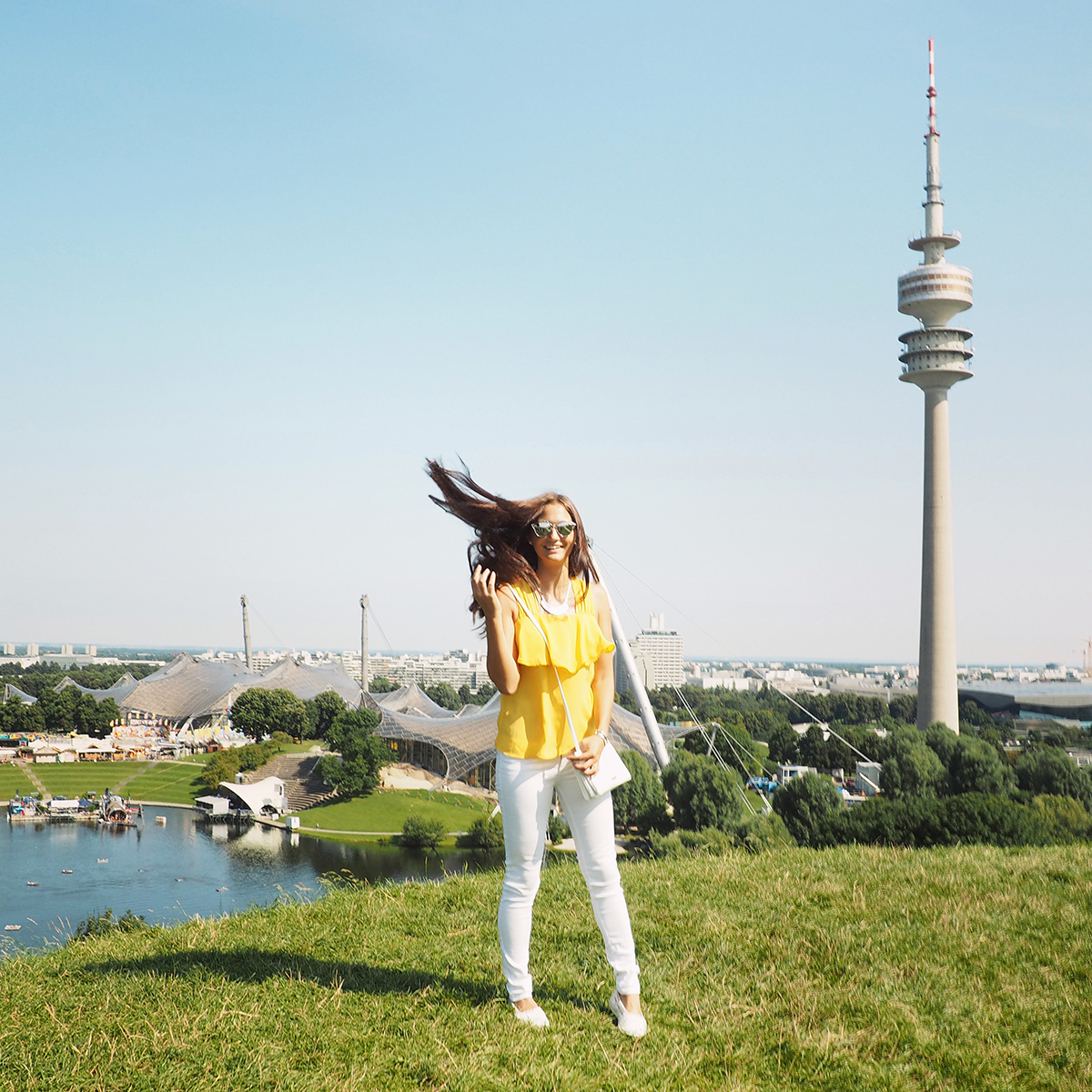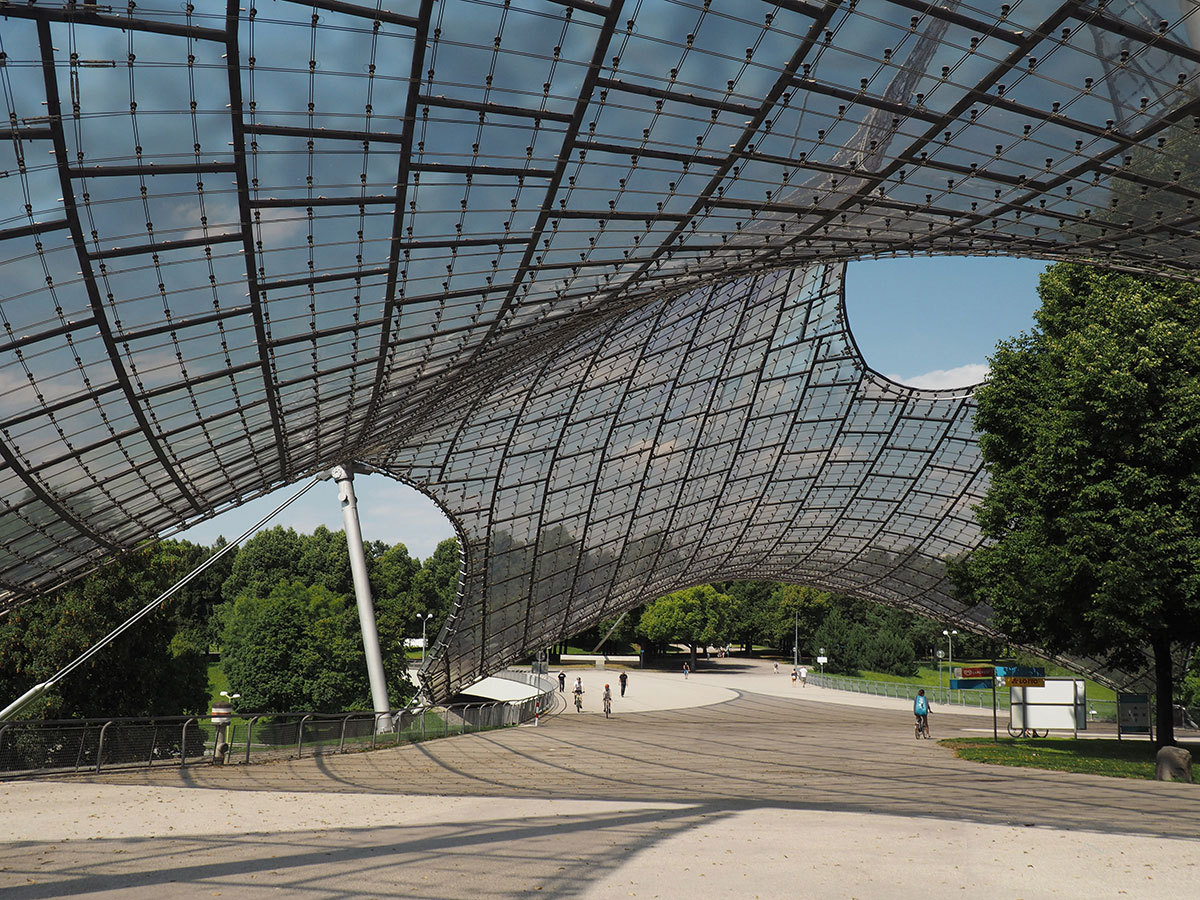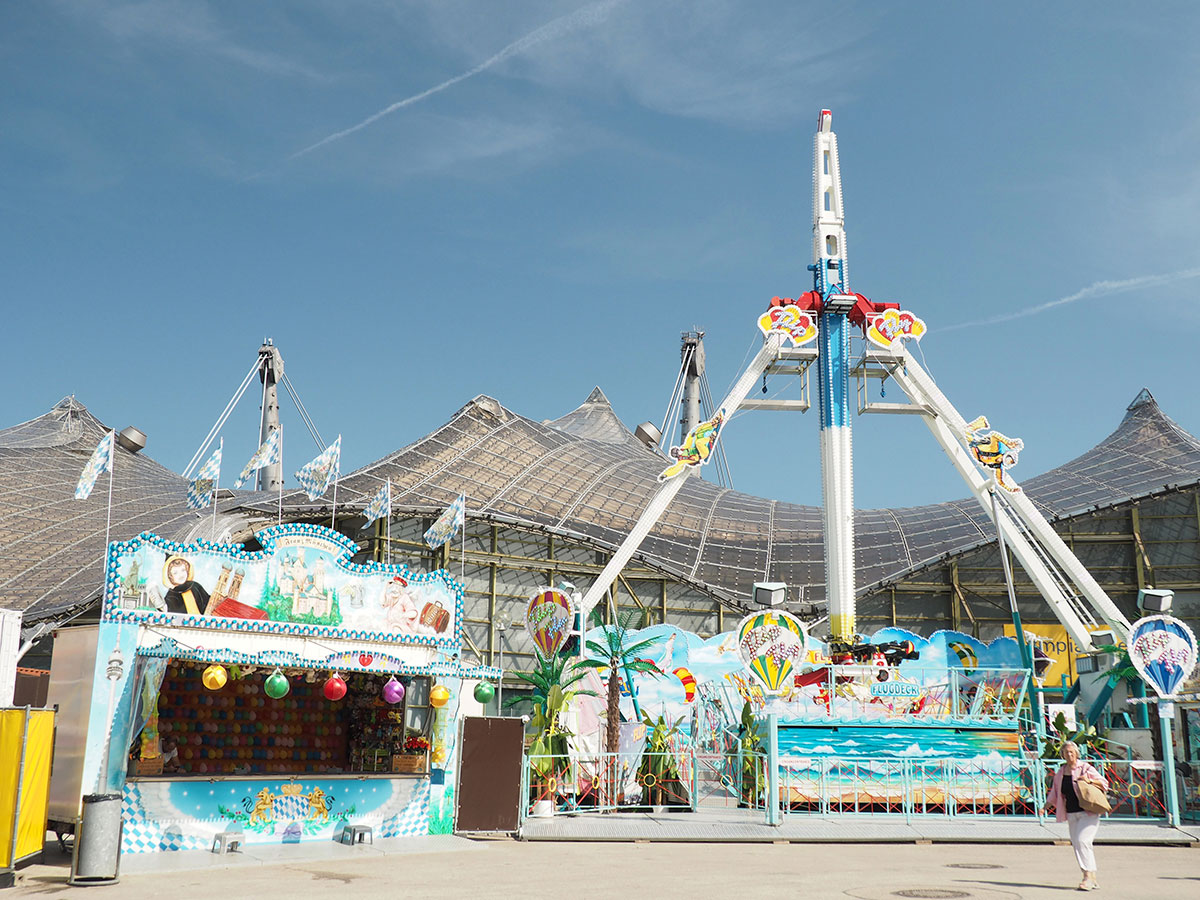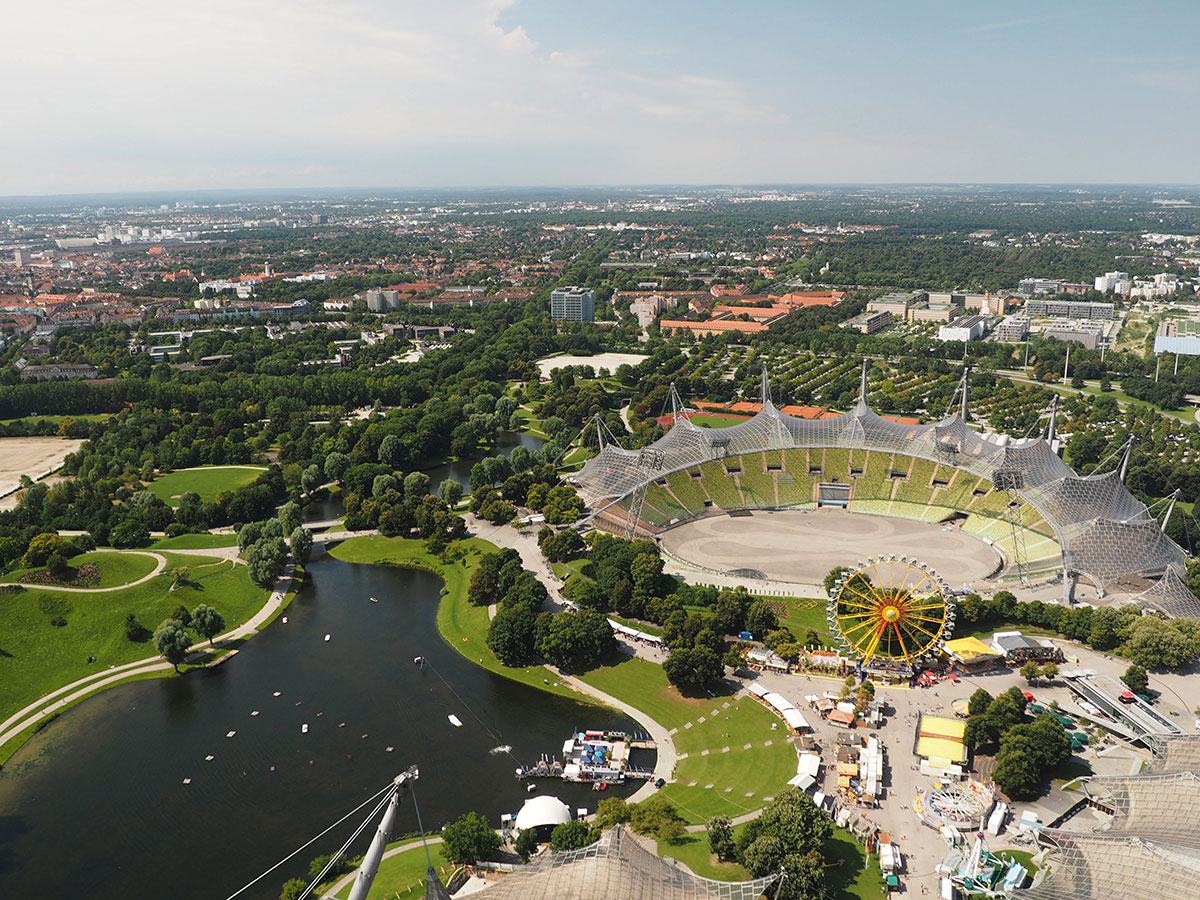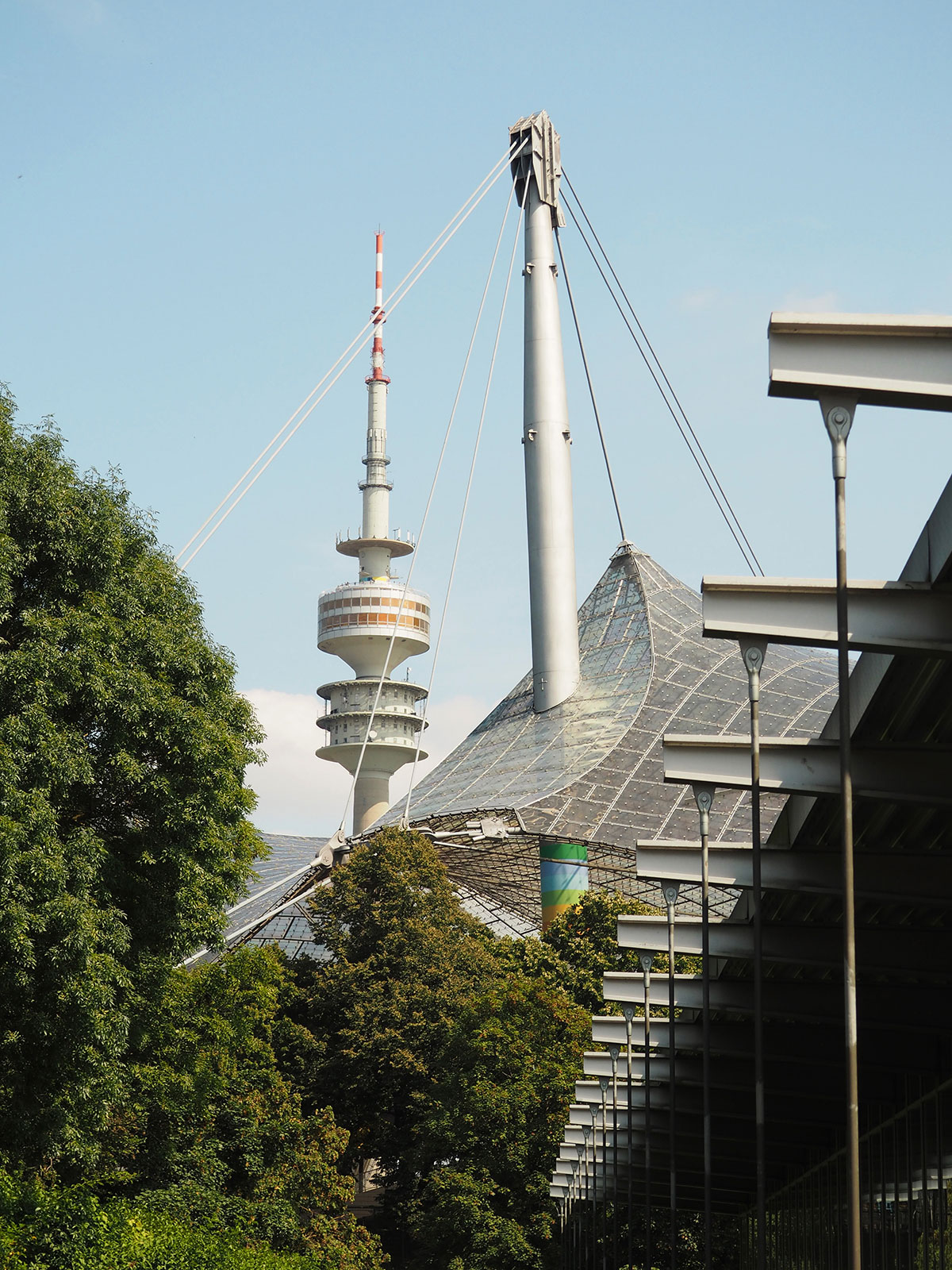 Tips
Traffic in Summer
To be honest, i wouldn't wanna go to Bavaria on a bank holiday weekend again. There was so much traffic, so it took us quite some time getting there.
Sleeping
We've been sleeping in Garmisch-Partenkirchen both nights, but you can also find some hotels not that far from Neuschwanstein – for example in Reutte (Tirol, Austria) or Füssen. From Garmisch it takes an hour going to Neuschwanstein. If you're going early in the morning, the streets will be clear of cars.
Tickets
Neuschwanstein is famous and everybody is going there. Arriving at the ticketoffice, you will see what i mean. You might have to wait for an hour or longer, to get tickets for a tour, which might be in 2 hours, depending on how fully they're booked. I can really recommend booking tickets in advance (internet).
Lechfall
Next to Füssen, on the way from Neuschwanstein to Garmisch, there's the Lechfall – a beautiful, turquise waterfall. I've never seen a turquise river in Europe.