The chinese culture i so different to the western culture, so here are 12 tips and tricks to avoid a cultureshock:
Communication – English is not spoken very often
There are only a few chinese speaking english. Sights, food – you will have problems everywhere if you want help from the chinese
Tip: Print (or save on the phone) the chinese signs for everything you might need help for (sights, hotel, everything you want to visit).
In our hotel in beijing we got a card, where chinese signs of all the sights and the hotel were written on.
They love to see you
So this is a very funny point – sometimes the chinese are so happy to see you (even though i'm not blond or having pale skin). We had some really funny meetings, mostly with waitresses being so happy about serving food to us. I think that this is so lovely, that just with your appearance you can make somebody happy.
Avoid weekends and chinese holidays
Chinese don't have that many holiday-days and when they finally have some spare time, they like it for activities and short-way travels, which means that they're travelling somewhere in asia.
Internetblocking
Google, Facebook, Instagram, my Blog…. everything is blocked in china, because of the government. If you don't care about those tools, you can use bing for searching the internet. If you do care – think about vpn.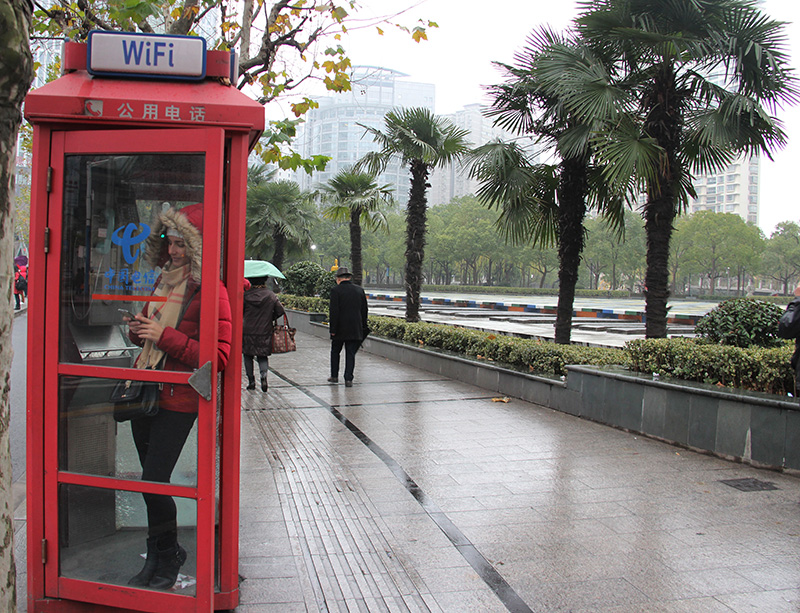 Metro
Metro stations are very far from each other, which means that you have to walk around the city a lot. Buy the tickets at the machine, single drive tickets are around 1 to 6 RMB (depends on the destination) and if you're staying longer, you can buy a easycard. In shanghai you can also get a 3-day ticket.
Plan a lot of time for the airport
Leaving the country wasn't that easy in beijing, it took a lot of time because you need to show the ticket and the passport many times.
(Im-)Patience
I always thought that i am a very impatient person, but after meeting the chinese i don't think so any longer. The chinese do not like to wait.
Cars & honking
You will see the impatience of the chinese very early when you see them driving cars. They are driving where they like, how they like and as a pedestrian you are never right – they're honking when you're crossing the streets, even though you might have green lights. So just be careful when crossing a street.
Scooter
On the crosswalk, sidewalk, as wrong-way driver – you will find scooters everywhere and as a pedestrian you should keep an eye on them, because they don't care about you at all. But when you're thinking about the massive traffic in the cities, you will understand why they have that many scooters (they're faster).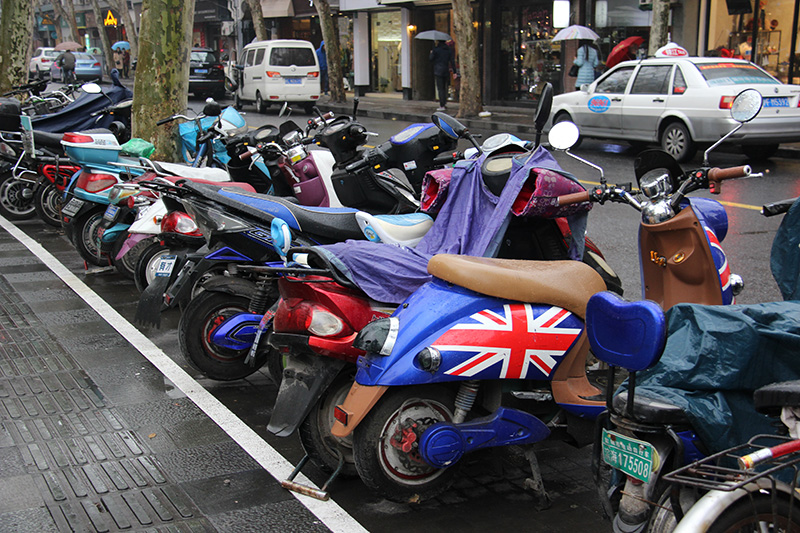 Exchanging & getting money
RMB isn't very stable, so it might be better, if you exchange money directly in china.
The chinese use a different system for their cash machines, so it might be that your debit card is not working everywhere. Tip: Go to an ICBC bank during their opening times.
Sanitary installations
You will find public toilets everywhere, which is really nice. Attention: always take toiletpaper with you and don't be surprised about the "different" toilets.
Taiwan is different
The taiwanese people and government are completely different to the chinese. Taiwanese people are very patient, they observe the law, they do not honk at all and you can visit all websites.