I really liked Shanghai, because it's very modern and at the same time it has some amazing traditional chinese places to show.
How to go to the city from the airport
We took a taxi which was around 200RMB, but there is also a subway going directly to the airport which is way cheaper and it doesn't take that much longer. We took the subway back to the airport and it was just fine.
Pudong
If you ever google shanghai you will see loads of pictures of very modern high buildings, that are basically building the image of shanghai. Those skyscrapers are in the area of pudong, which is next to the river "Huangpu". You will find those buildings in pudong: Jin Mao Tower, Shanghai Tower (with 632m the highest building of the city), Shanghai World Financial Center and the tv tower Oriental Perl Tower.
I can recommend a drink at the hotel "Ritz Carlton", where they have a nice rooftop bar – you will have an amazing view. In summer you can sit outside, in winter only indoors.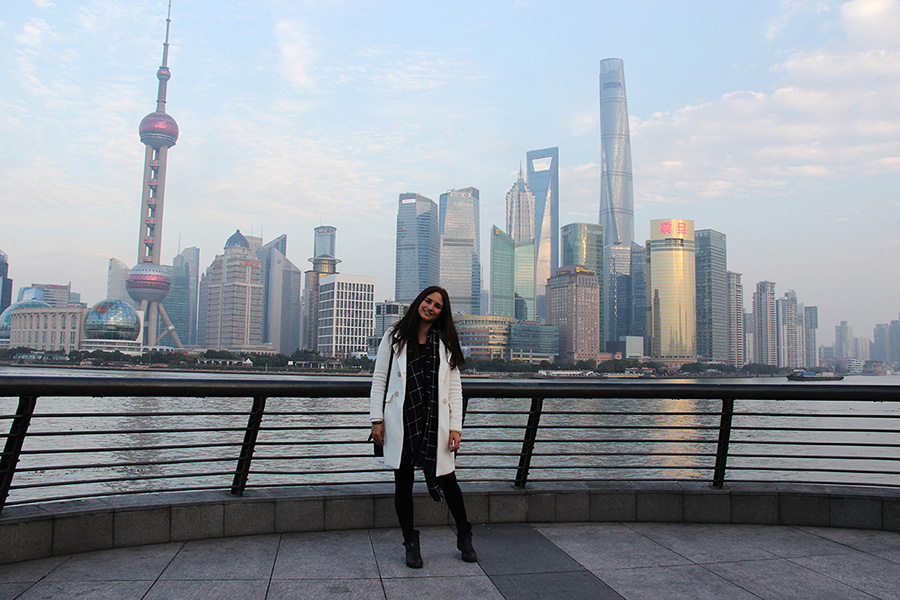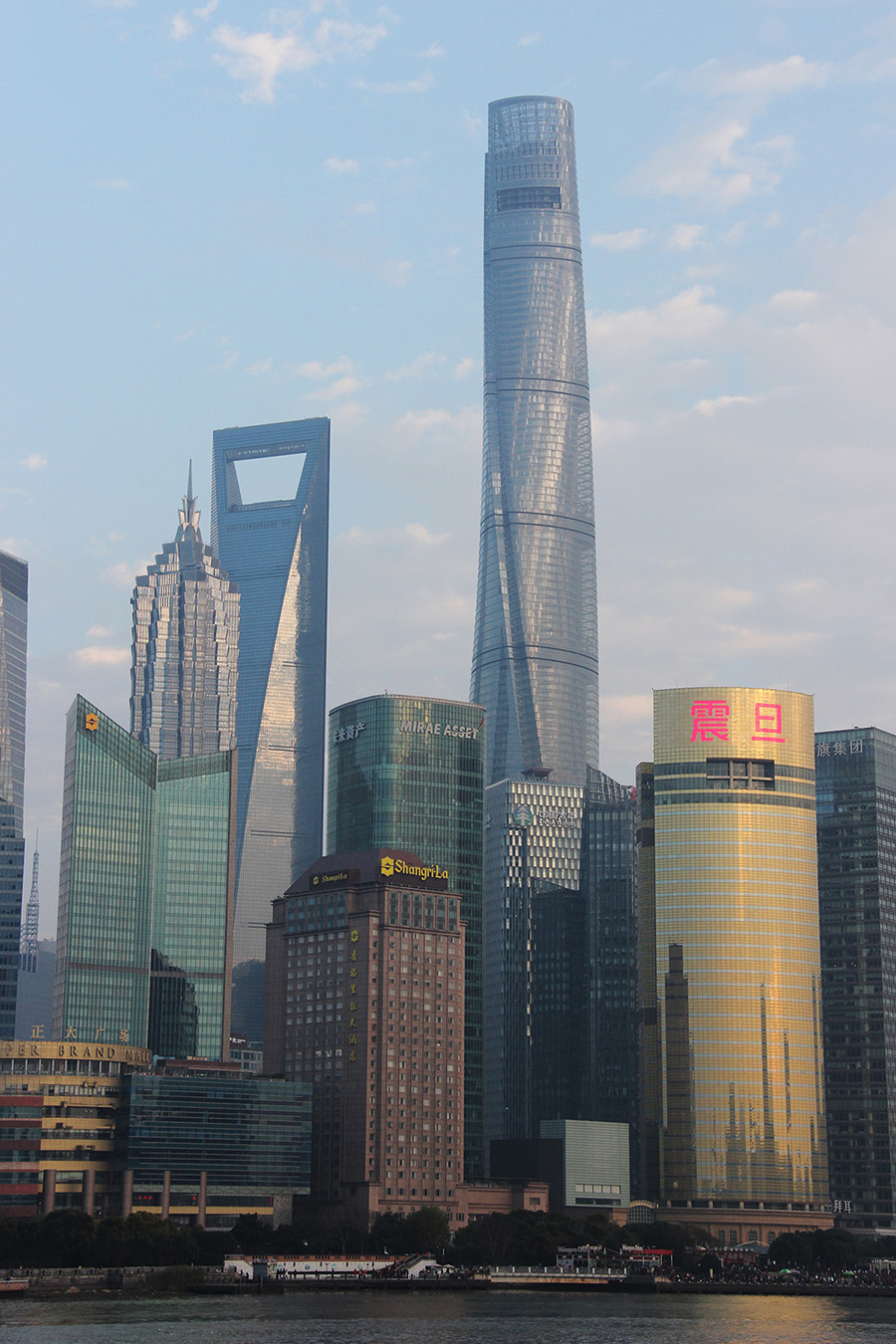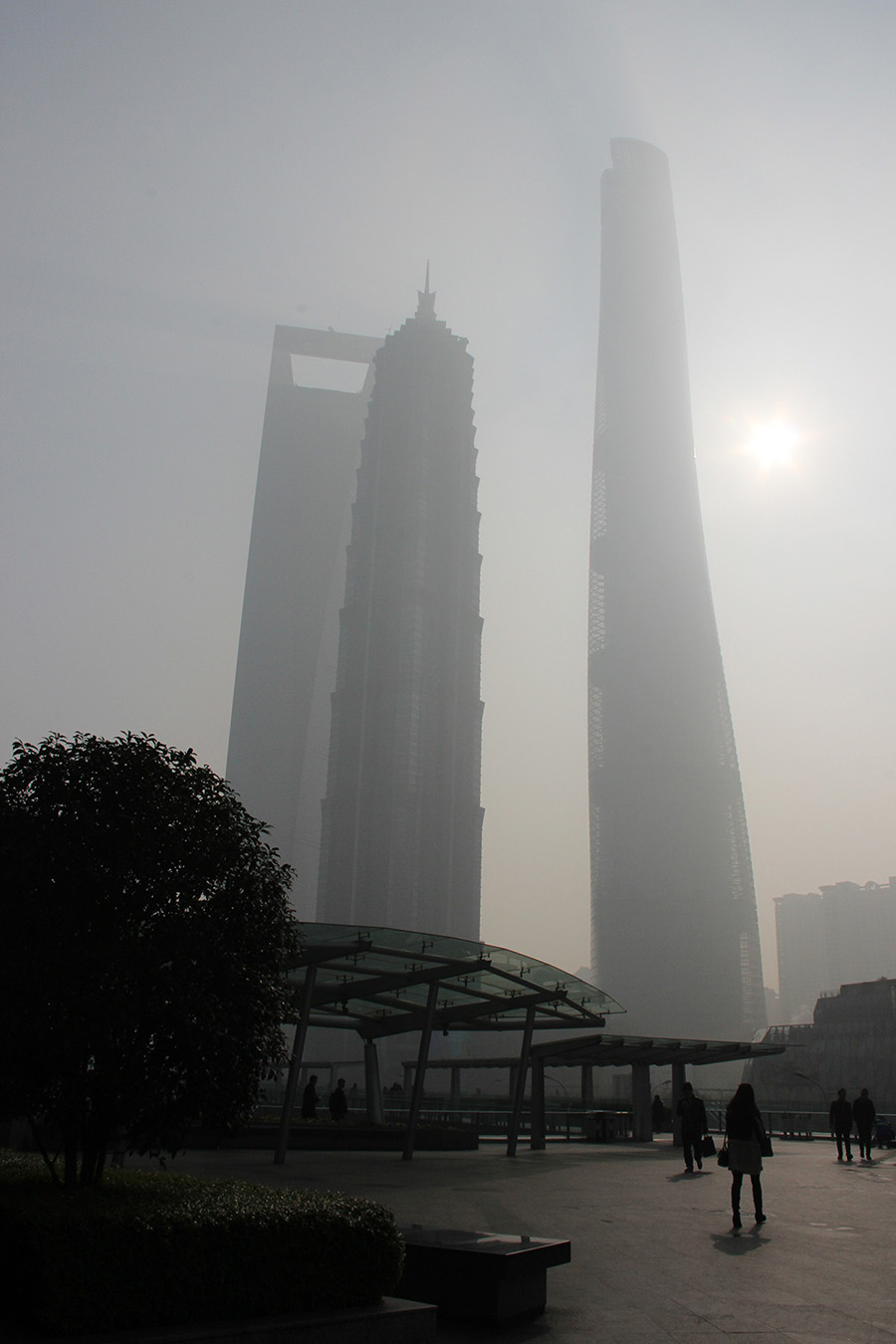 Bund
On the other side of the river you can find the waterfront "The bund". There you'll have a nice view over the stunning area pudong on the other side and you can also find some beautiful, old buildings on the bund. If you want to take some pictures at night, i can recommend going to the bund later, because some of the buildings light up later.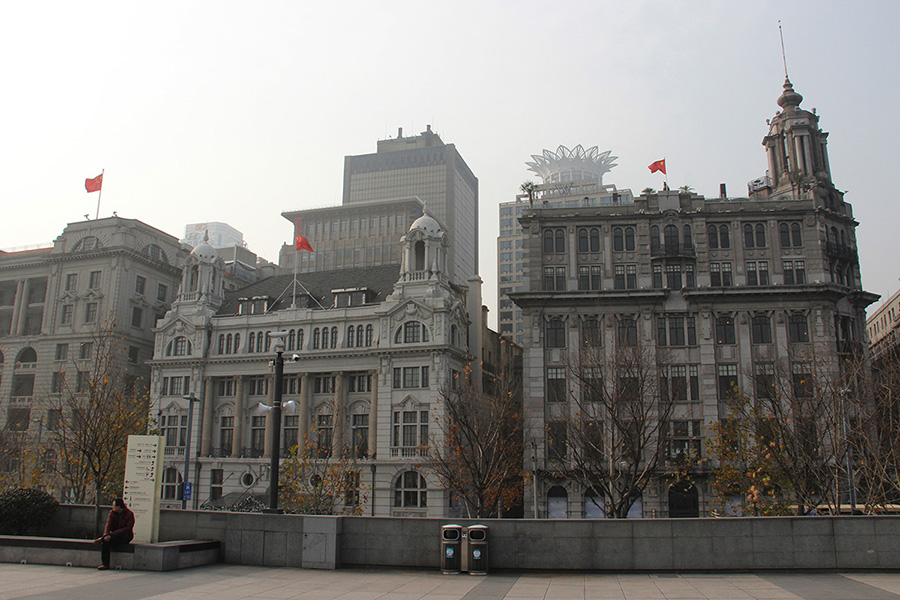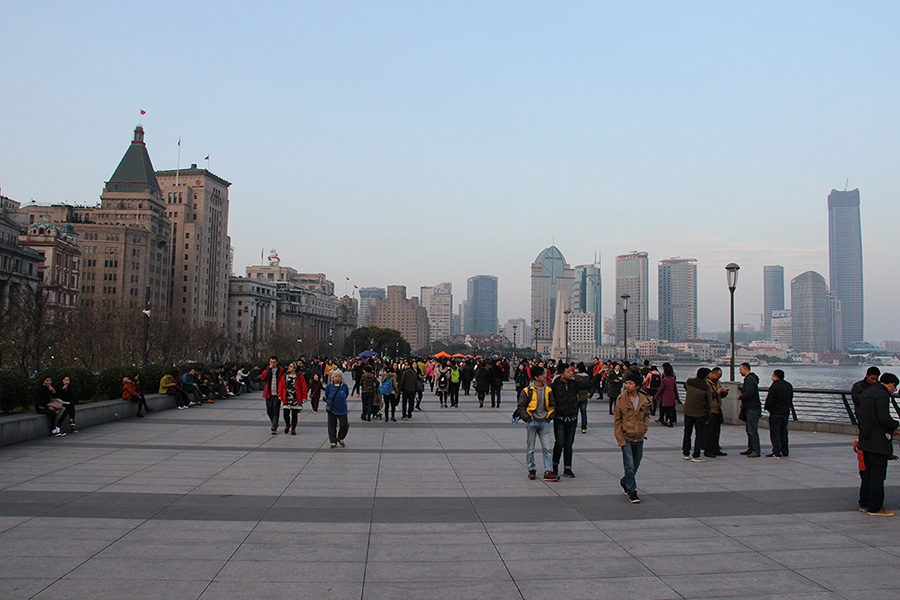 Oriental Perl Tower
We wanted to go on one of the high buildings and were choosing the Oriental perl tower, because there's also a (kind of dirty) glass floor. I'm afraid of hights when i'm in buildings, so this was some kind of a crazy challenge. We went up there by night and i think that this is the perfect time, because everything is so beautiful with all the lights. (Entrance Fee between 80 and 140 RMB, depending on how high you want to go)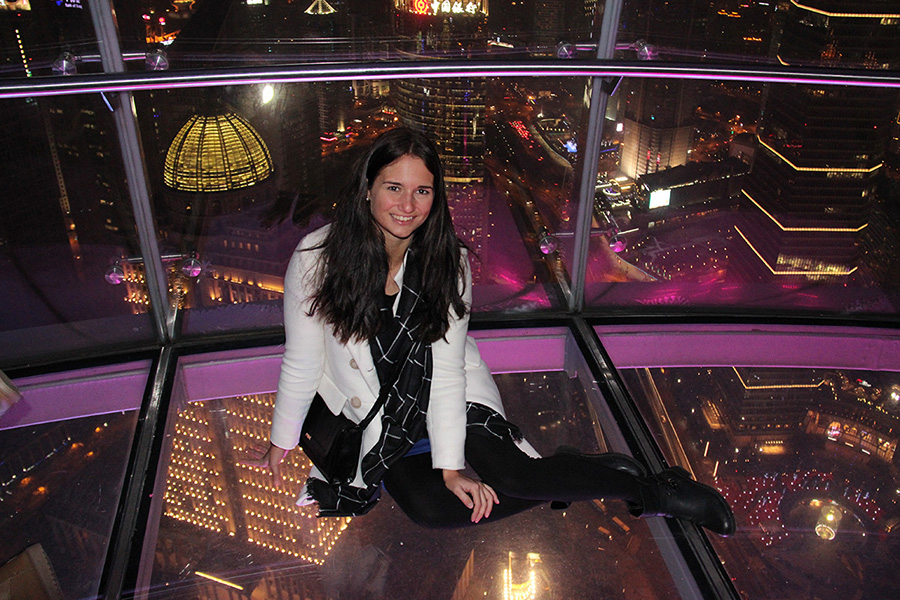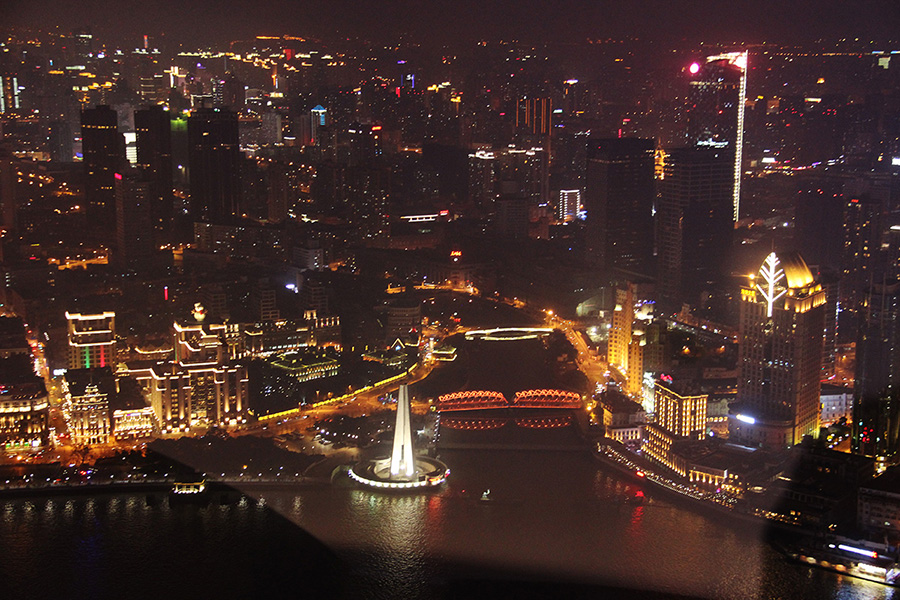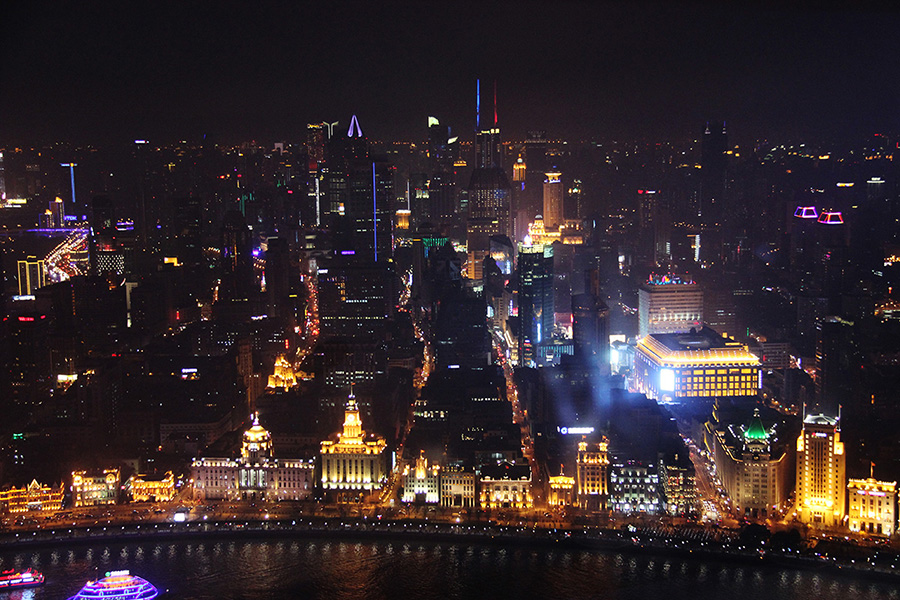 Nanjing Road (West and East)
Nanjing road is a shoppingstreet where everything is blinking and a lot of people are there all the time. On the west side you will find some "cheap" stores like Gucci and Prada, on the eastern part there are the normal stores and you can find some restaurants, bars and a bakery, which was really nice. More about that here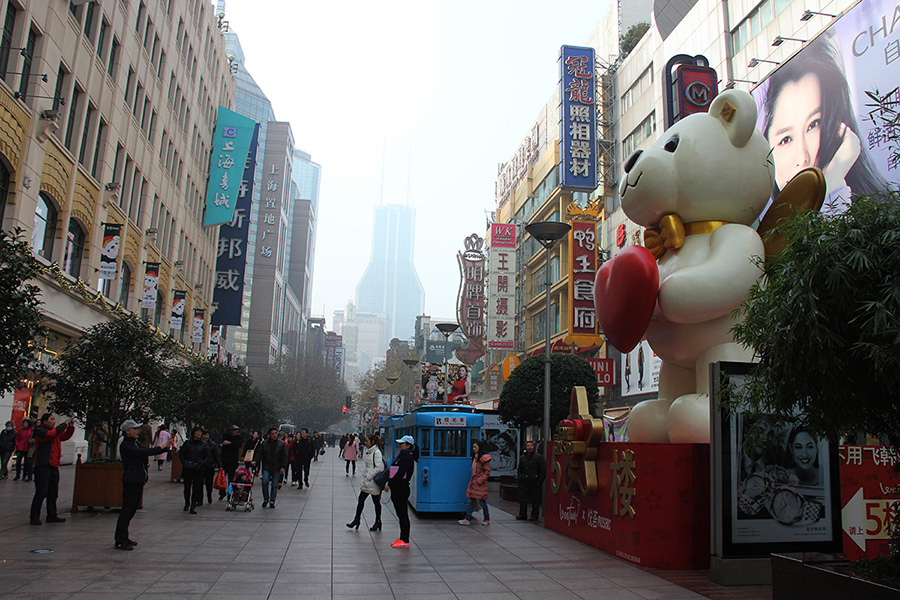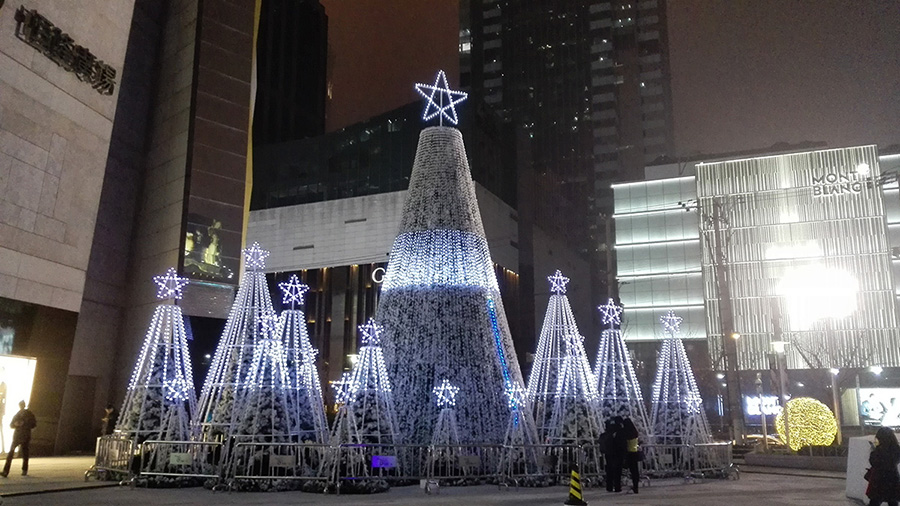 Xintiandi
This is an old restaurant and shoppingarea, where you can also find some (expensive) german beer. I liked that a lot, it's so old and cute everything.
Tianzifang – Taikang Road
Tianzifang is the art area and in the taikang road you can find some lovely boutiques and cute old streets. Definitely a must go when you're in shanghai!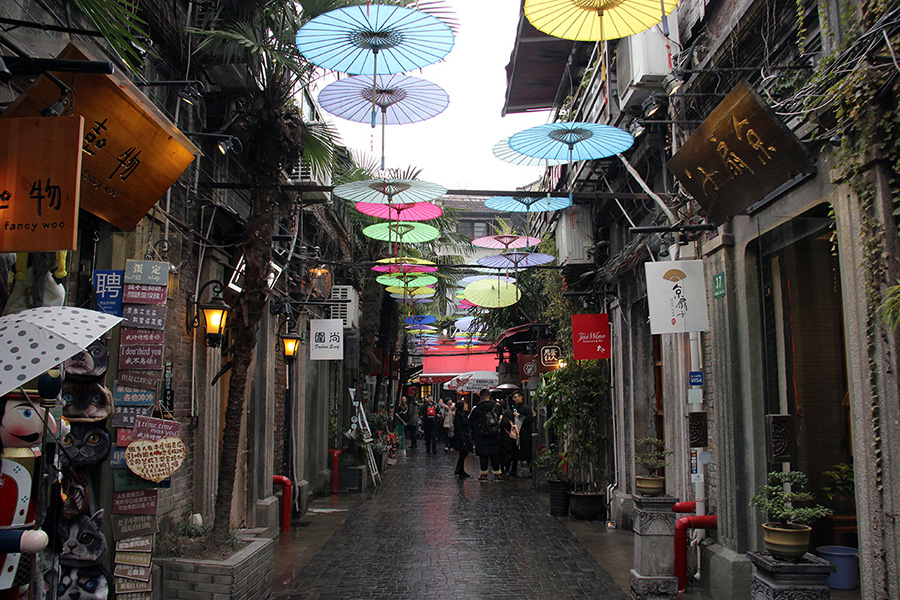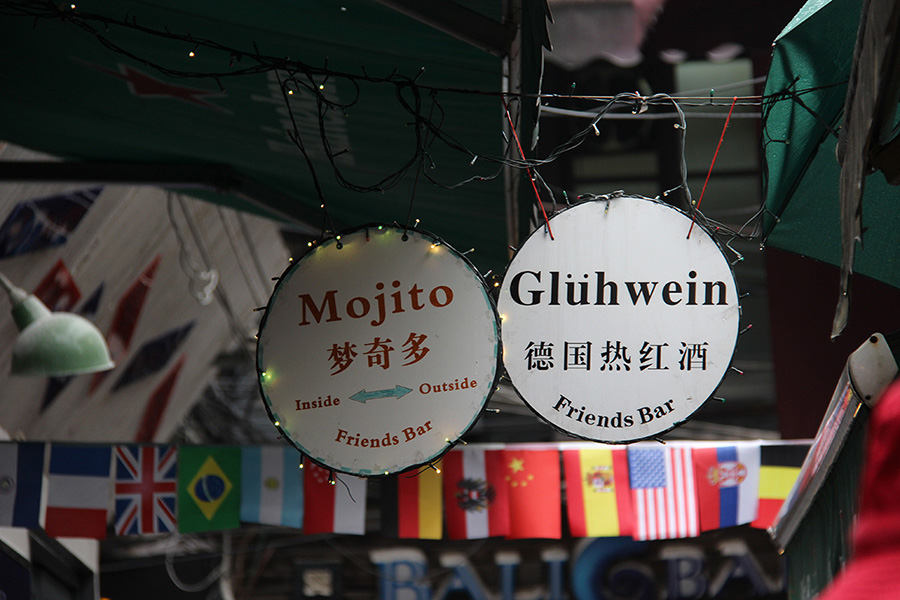 Yugarden (including the park)
This was one of my favorites in shanghai. All the old cute buildings, the people selling things and everything – you really have to go there!
There's a chinese park in the area of yugarden which you should also visit – beautiful places behind every corner.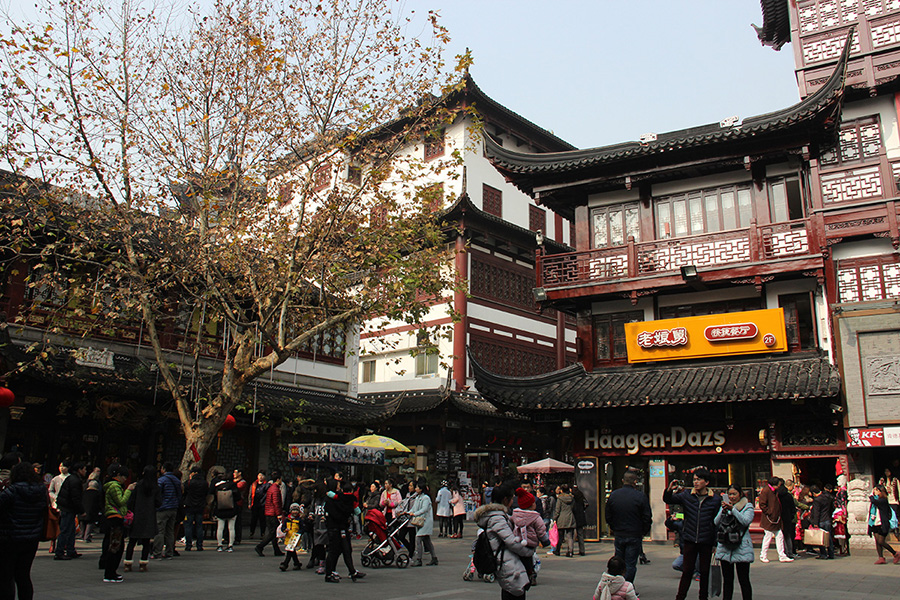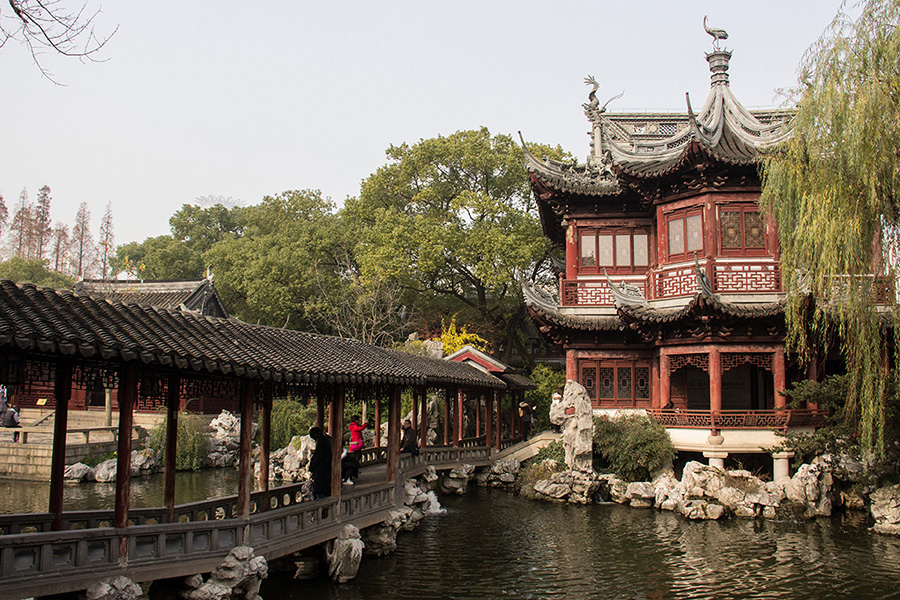 Old Street
You can find the old street next to yugarden and it's the old town of shanghai. There are a lot of old houses and a lot of people selling things (you might or might not need)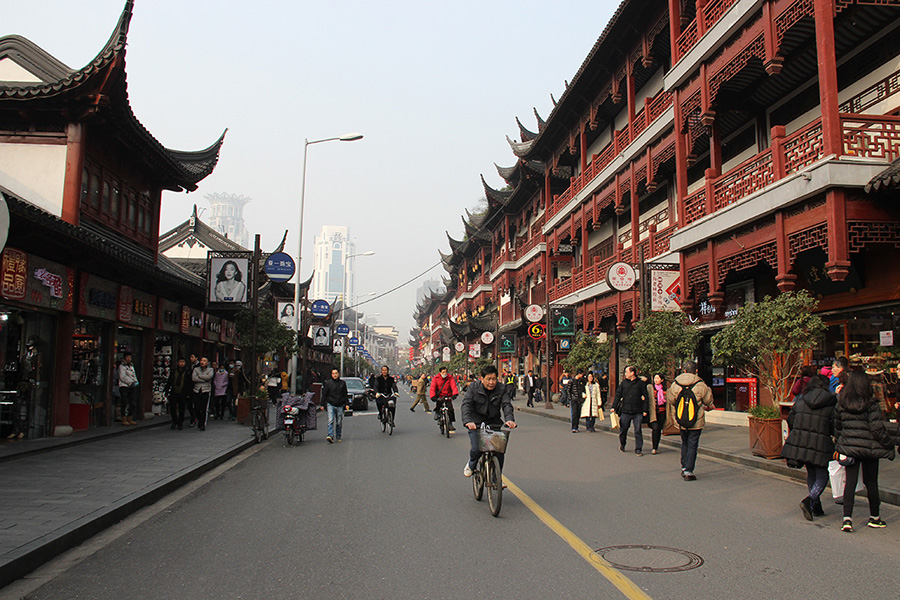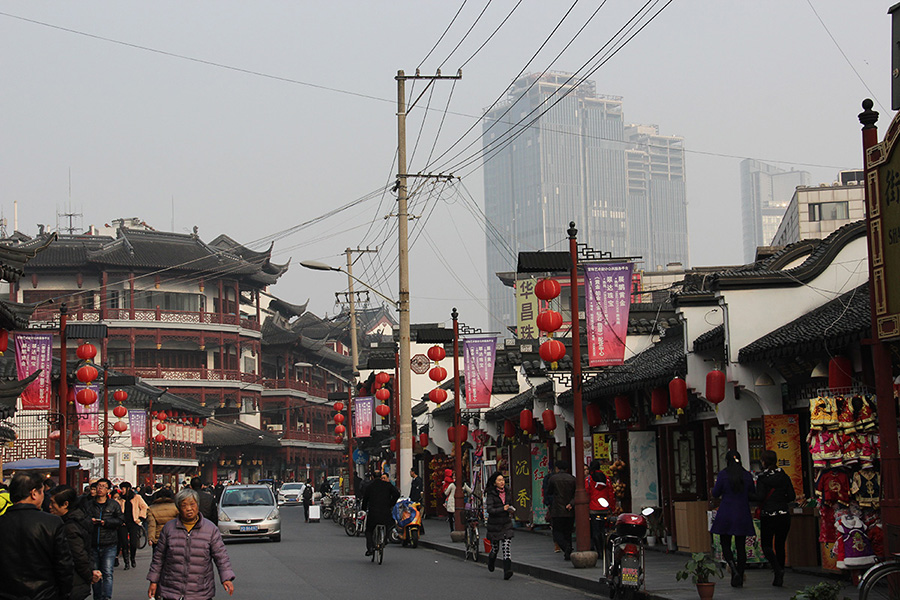 Nanxiang Ancient Town
Ancient towns are outside of the city center of shanghai. In those old areas are a lot of cultural things. We choose nanxiang ancient town because it's the one less far to go and it looked lovely when we were doing our research – and i can really recommend it. There is a beautiful old chinese park/garden called guyi garden, which was the most beautiful one that we were able to see during our 2 weeks. The world famous dim sum are originally from nanxiang ancient town, for that reason we were trying some. Read about it here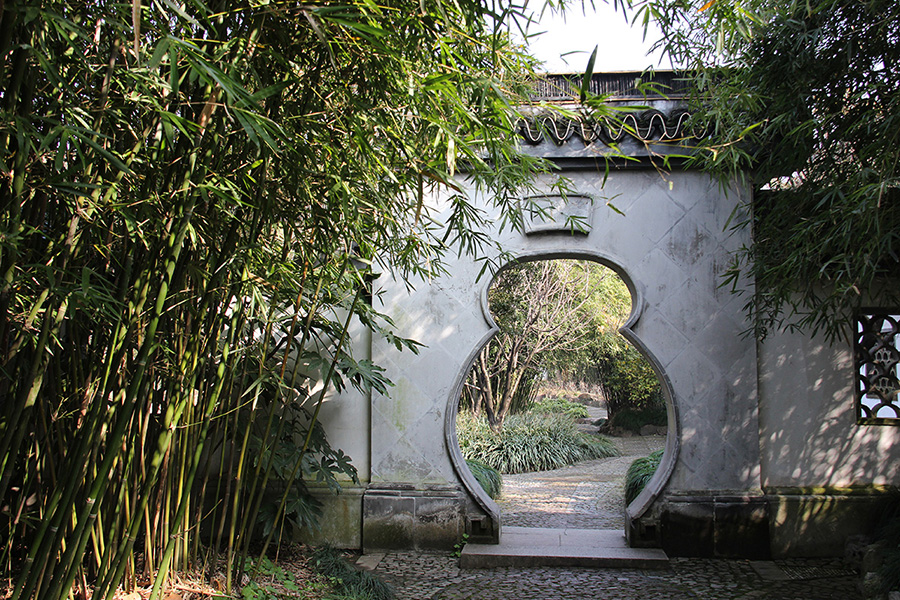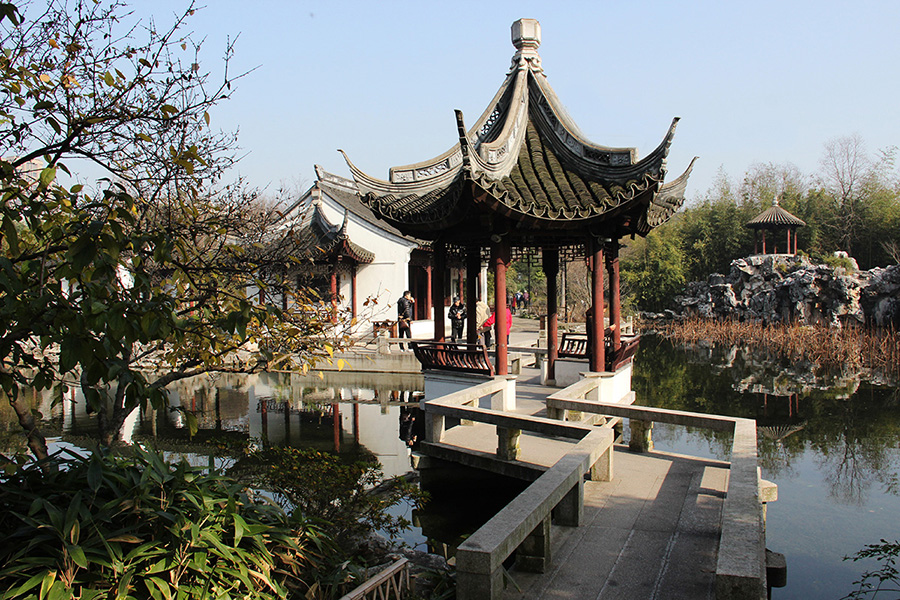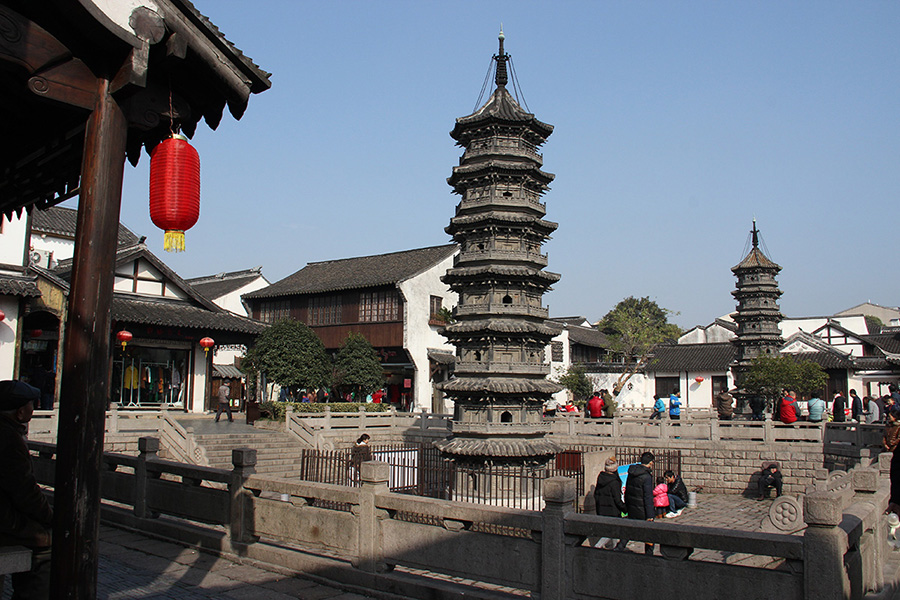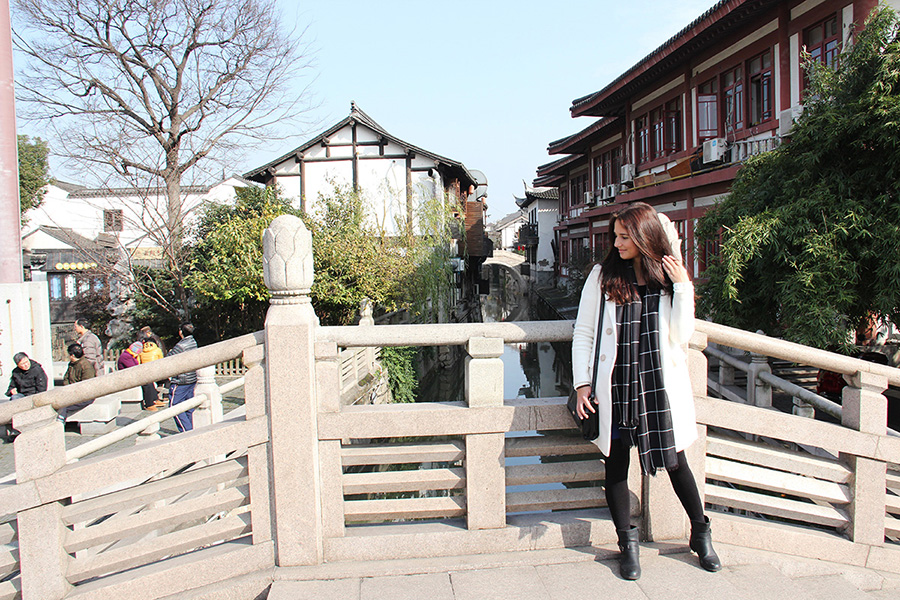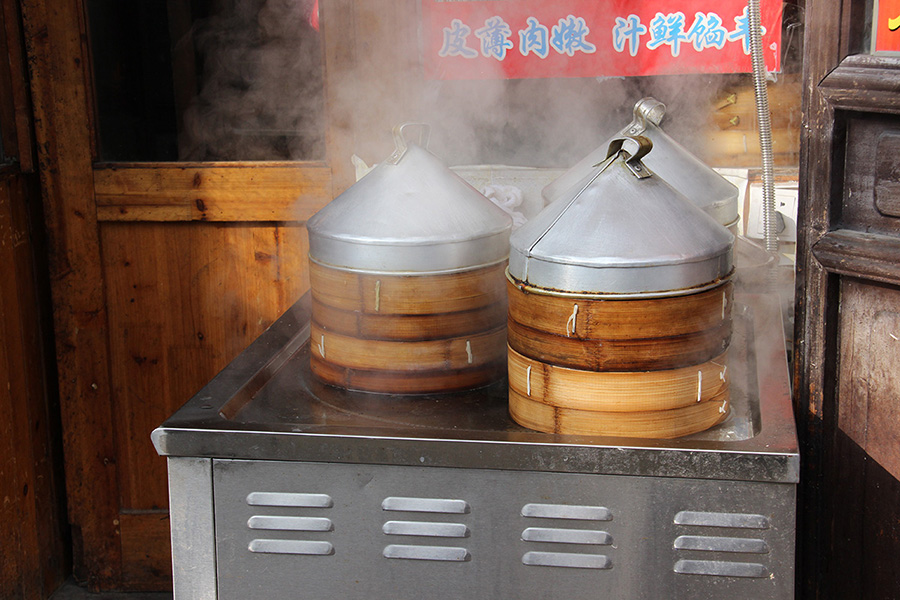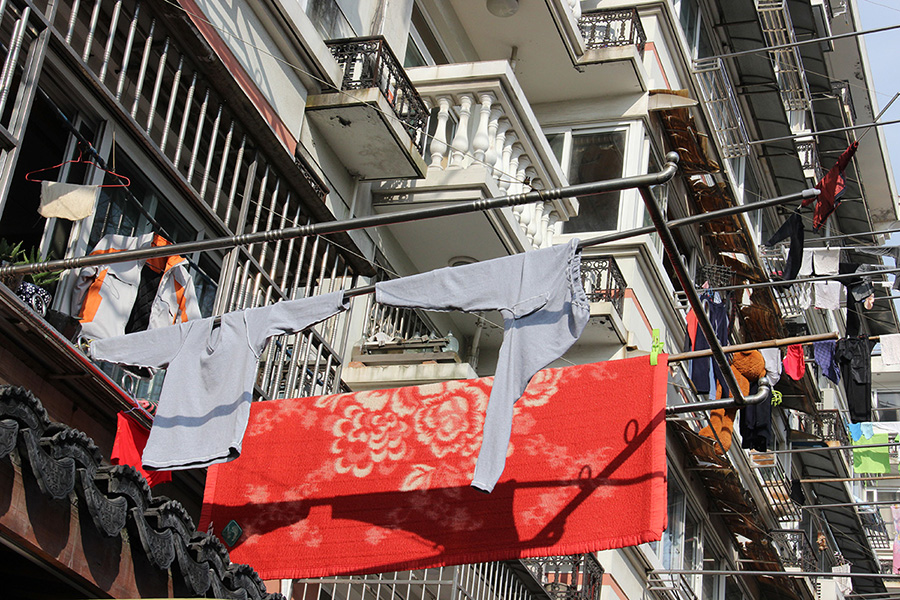 People Square
The people square is a big square with a lot of interesting buildings and a park in the middle. Some of the buildings are the grand theatre, the shanghai museum and a church.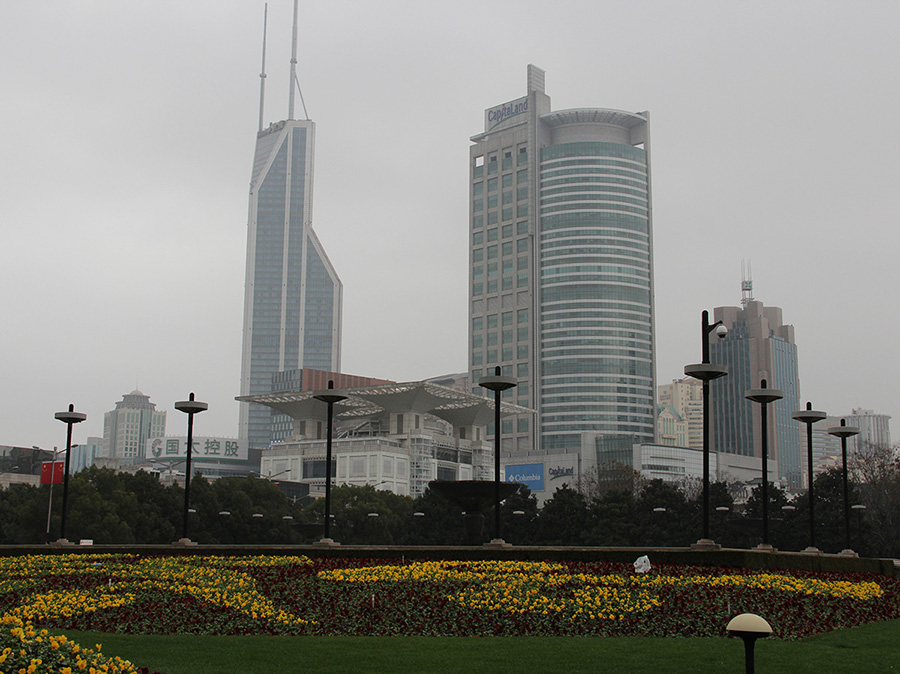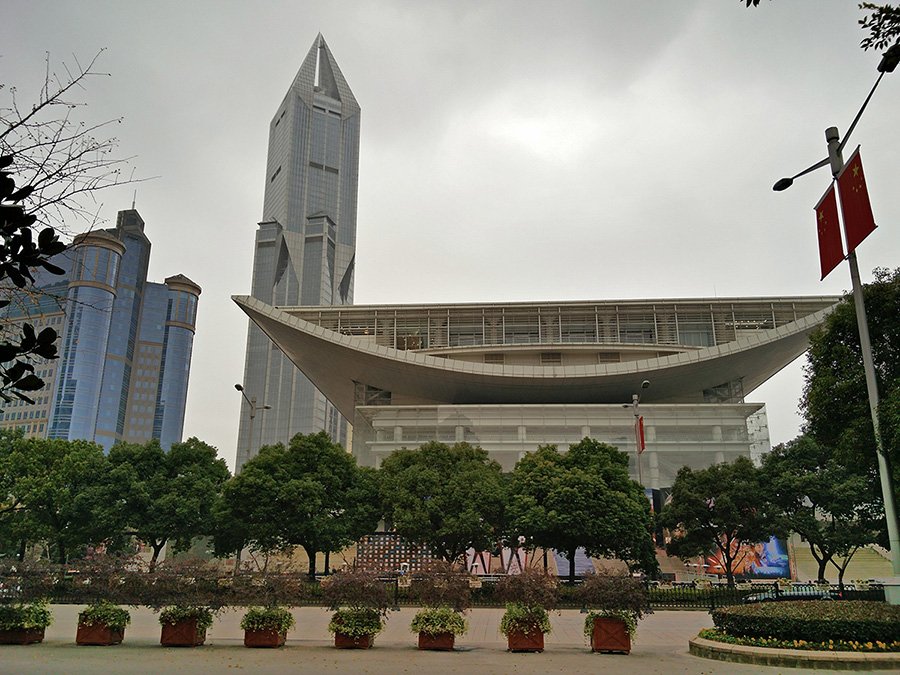 Jade Buddha Tempel
I've never seen a temple before and i loved it from the first minute on. The temple is smaller than the others that we've seen in beijing for example (Read about beijing here), but i really enjoyed it.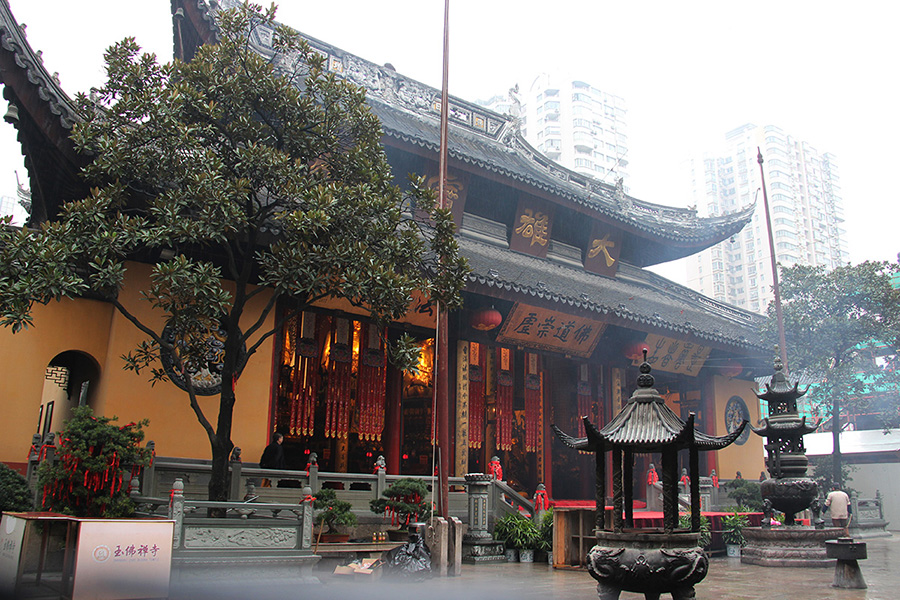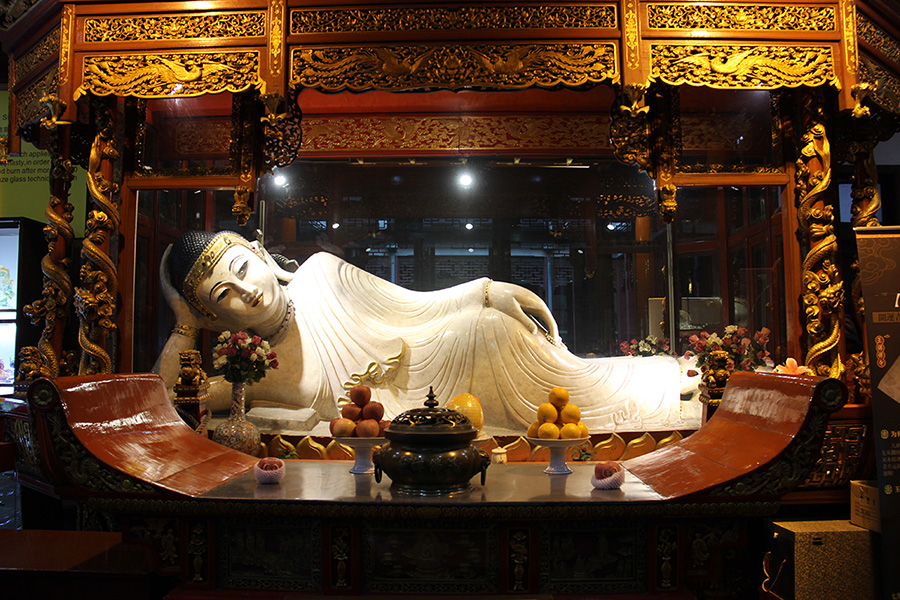 Have you ever been to shanghai and did you like it?