In Austria there's a pretty well known green lake in Tragöß in the austrian area called Steiermark. I've been there before, but my boyfriend hasn't and as he wanted to see it too, we've decided to put it on our list for this summer. The lake isn't visible all year long, so there is only a short amount of time when you can go there. Last weekend we've finally managed to go there.
How does the green lake arise?
The green lake is a lake created by the snow melting in spring. Water is flooding the lawn, walkways and even a small bridge and a bench. In May and June the lake is filling up to the maximum level it can get before the water starts disappearing again. So in case you're planning to go there, you won't find a lake after the summer or in winter.
The turquoise and green color, which it is famous for, is created by crystal clear water and green lawns underneath. Water is filtering the green color. The more water the lake has, the more turquoise it will get.
Some years ago the lake has been quite famous for divers, because the water is so clear, you can see around 30 metres. Usually this is only possible in the sea. After the lake being choosen for the best place in Austria some years ago, it got pretty famous everywhere around the world. Last year they decided to close it for swimming and diving (also for dogs!!), because the lake couldn't recover itself due to all the dirt.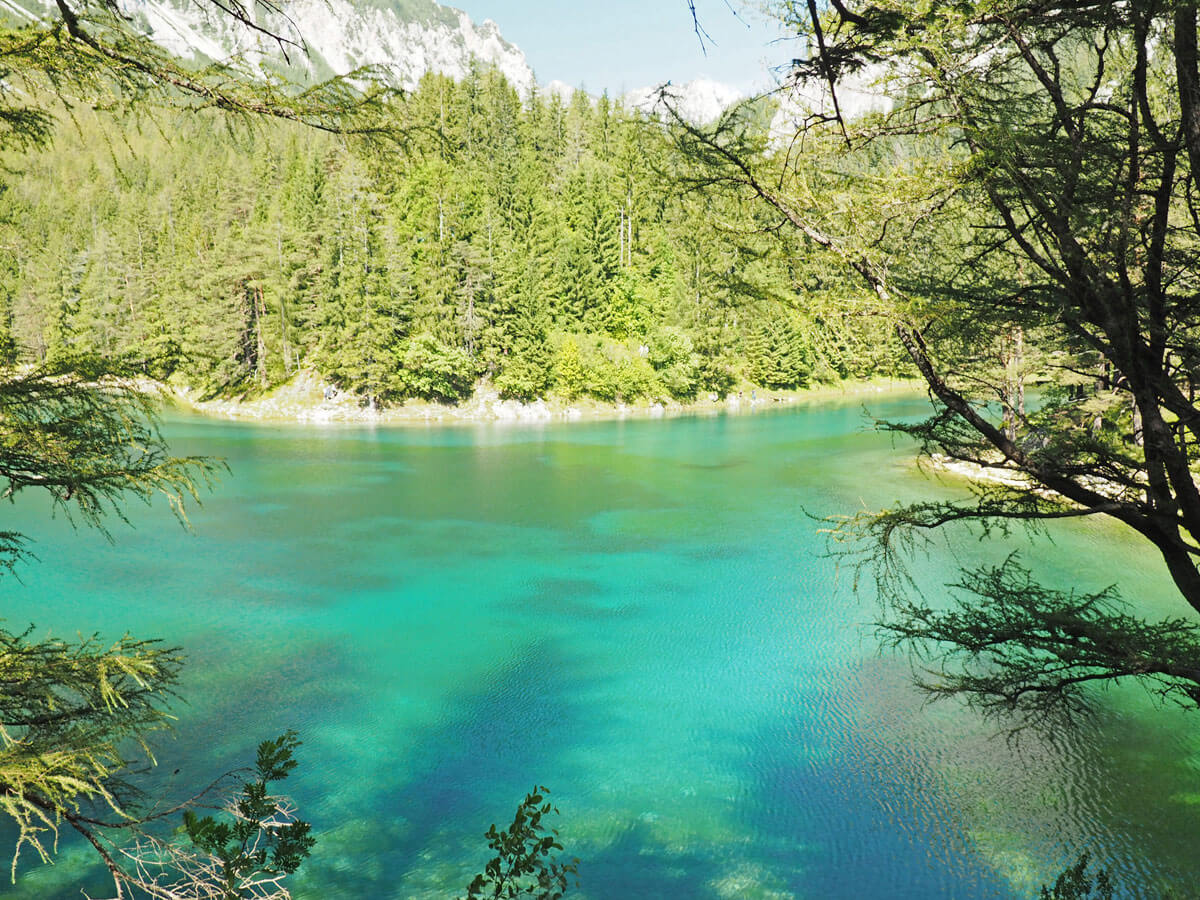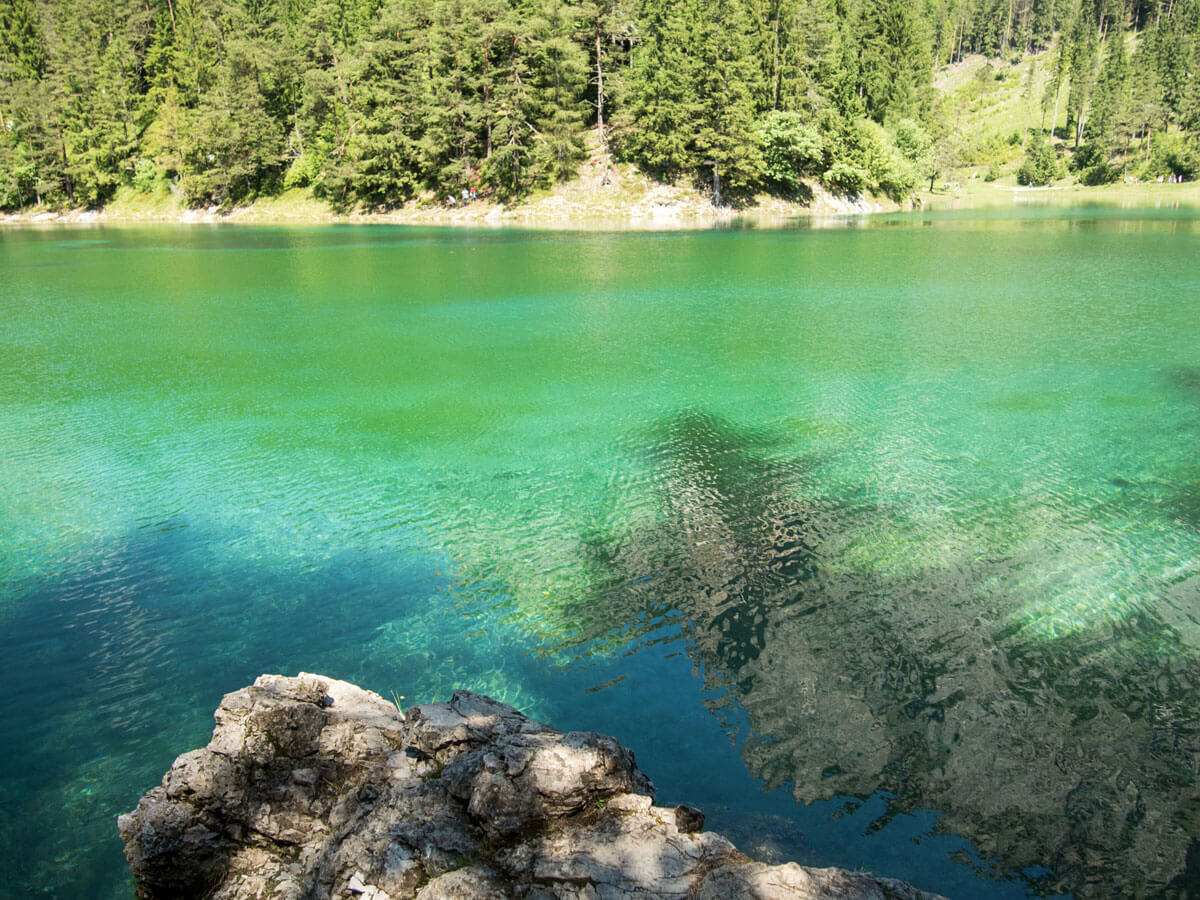 Places to see next to the green lake
To be honest, there's not much to find in the area around the green lake. People who love hiking will be happy about the beautiful hikes (read more about hiking there here). I would also recommend going to the small austrian town Graz. It's an one hour drive from the lake.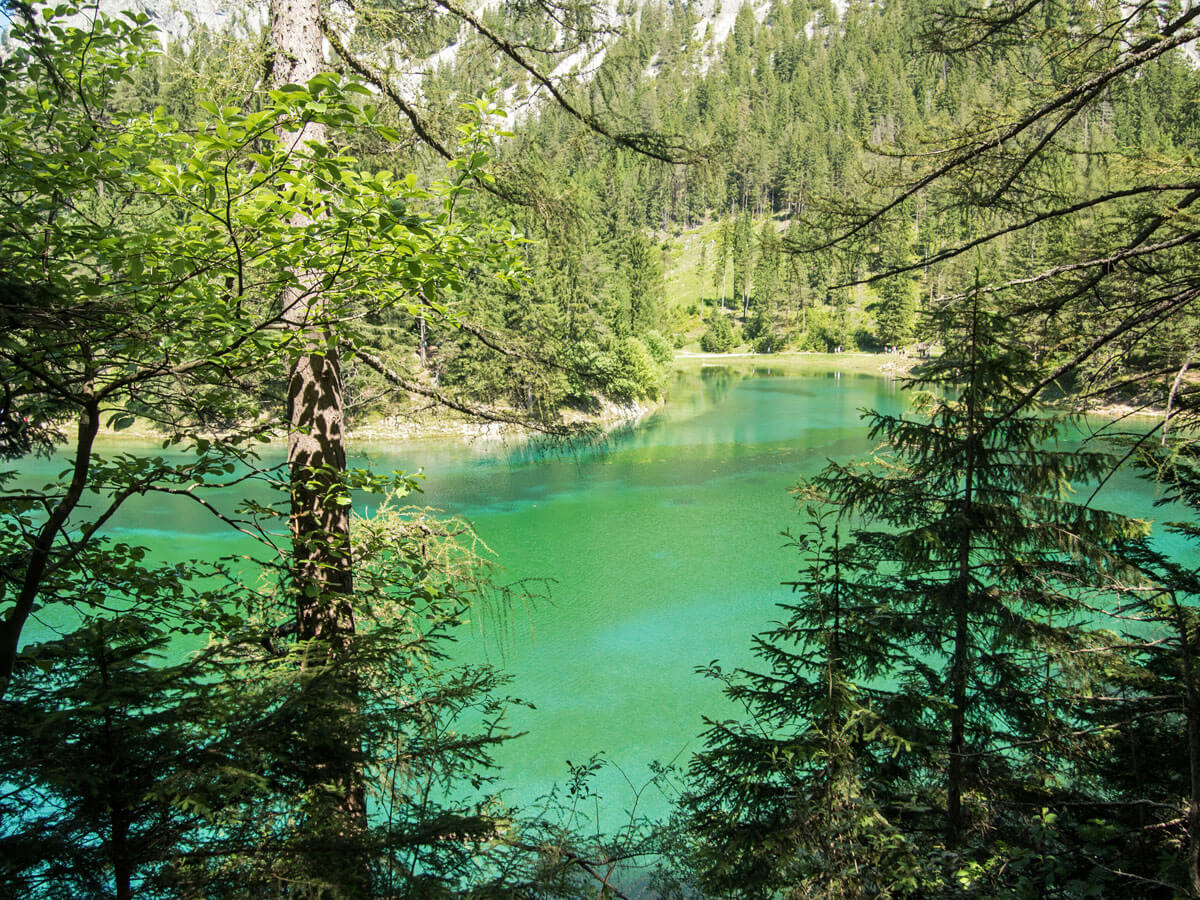 Travel Tips
Getting there: If you want to get there, you'll have to get a car. It's an 1 hour drive from Graz, around 2 hours from Vienna and 2 1/2 from Upperaustria, where I live. In case you're coming from Upperaustria/Salzburg, don't exit the highway at Troifaiach. It's a 10 kilmetre dirt road drive from there. I'd recommend going to "Bruck an der Mur" and from there it's easy (and better for your car) to drive there. In case you're driving a car, which is made for dirt roads – well, then go for the one from Troifaiach.
When to travel there: In general you have to go in May or June to make sure the lake is filled with water. If you are going there early in the morning, you won't find too many people strolling around. There's a negative side effect of going in the morning, specially for photographers – The lightning is not that good. It starts getting best around lunchtime and after.
And now – let the pictures speak for themselves