Not only Oxford is beautiful and famous for studying in Great Britain, but also Cambridge. Cambridge is one hour by train north of London.
The cities are pretty similar with all the colleges that you can visit from the inside and outside. Cambridge and Oxford are also always competing which one is the best to study at.
Colleges
The King's college is one of the most famous and biggest ones in Cambridge, the Queen's college one of the oldest. The Trinity college is also very famous and the St. John's college has the most famous university choir.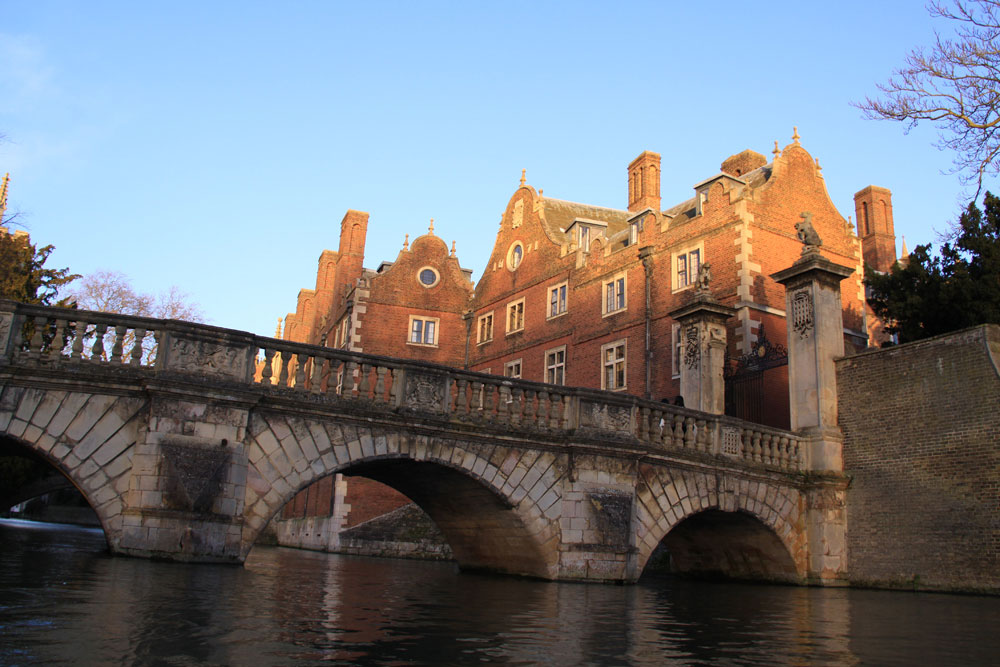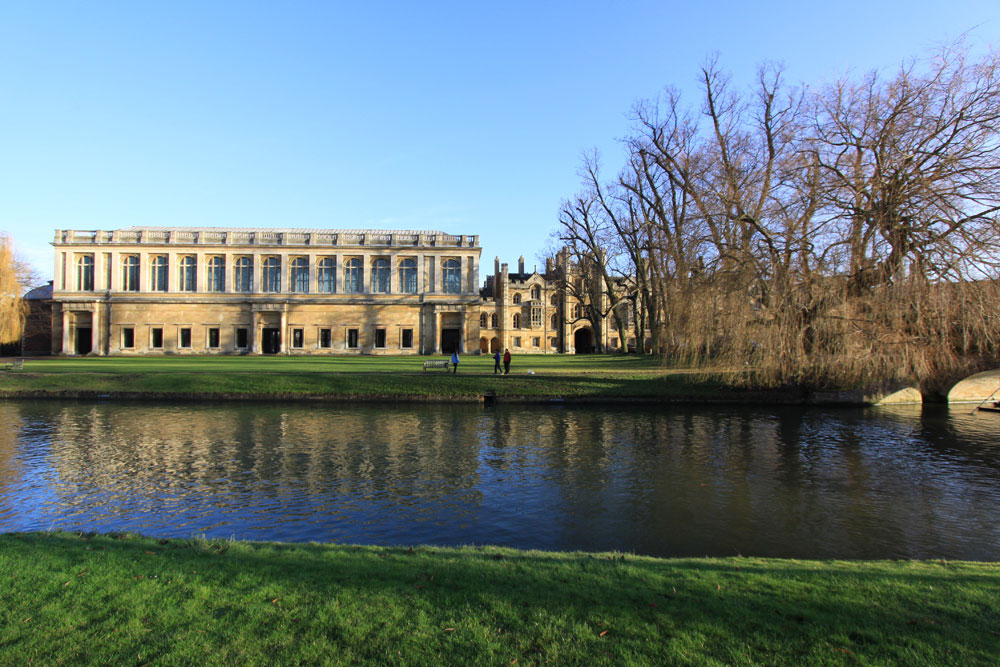 Punting
What i really loved about Cambridge is the location. Some of the colleges are located next to the river cam. If you're doing a punting-tour, you not only learn a lot about the city, you can also see all the buildings from the riverside. And – a boattour is funny, specially if somebody falls off (okay sorry, but it really was funny, he was also laughing about his clumsiness :D).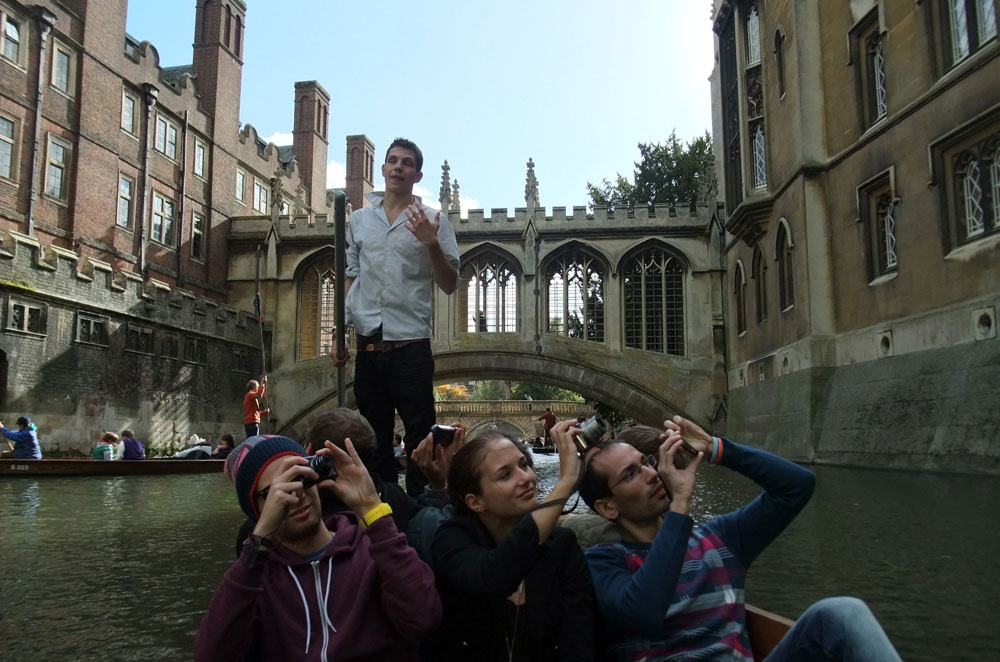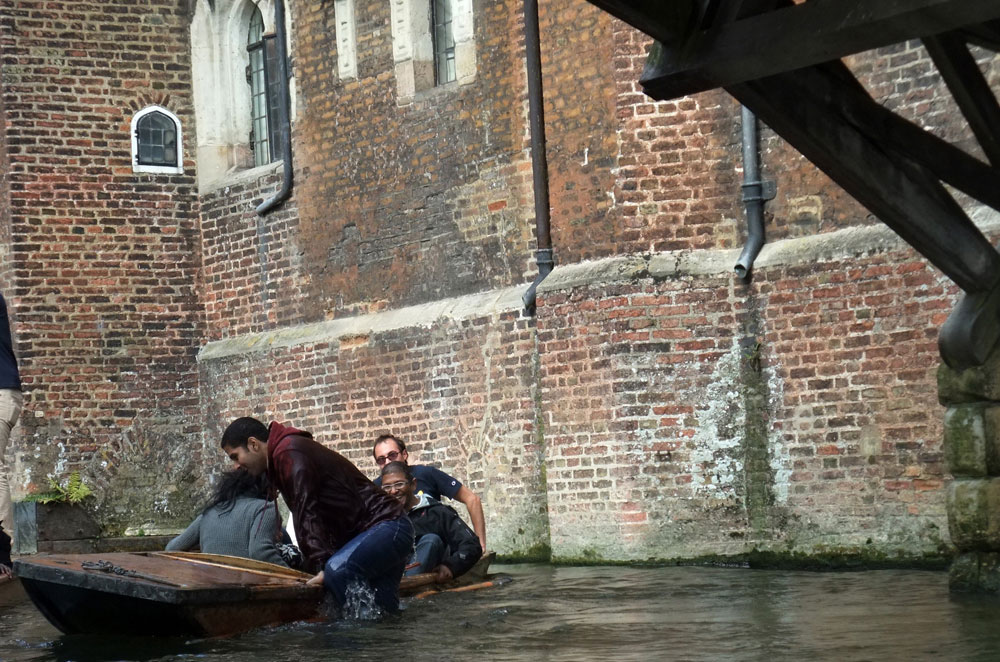 Bridge of Sighs
Also famous for Cambridge is the Bridge of sighs, which you can only see by boat (at least that's what i remember). It was named after the Bridge of sighs in Venice, even though they don't have that much similarities. The bridge is connecting some parts of the St. John's College.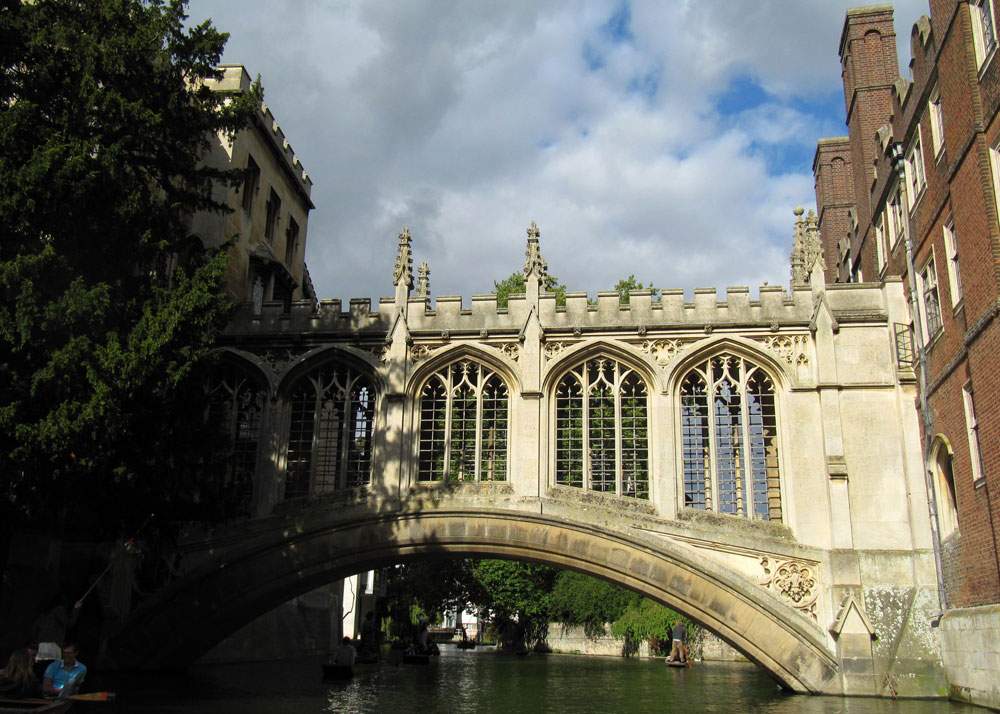 Mathematician-Bridge
Another pretty famous bridge in Cambridge is the Mathematician bridge next to the Queen's college. People were telling that it has been built by Sir Isaac Newton without the usage of nails. This simply can't be true, because the bridge has been created some years after Sir Isaac Newtons death.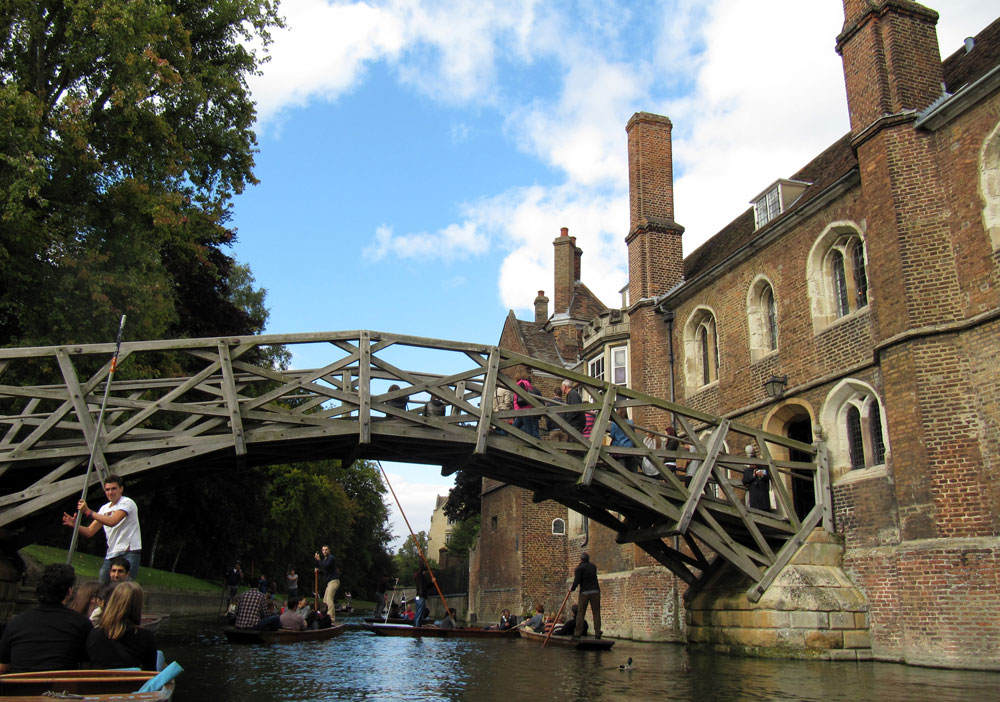 Corpus Clock
You can also find the very famous clock "Corpus Clock" with a grasshopper on it, which is "eating" the time. So you can see time is limited. The clock does not have a clockhand, only LED-lights.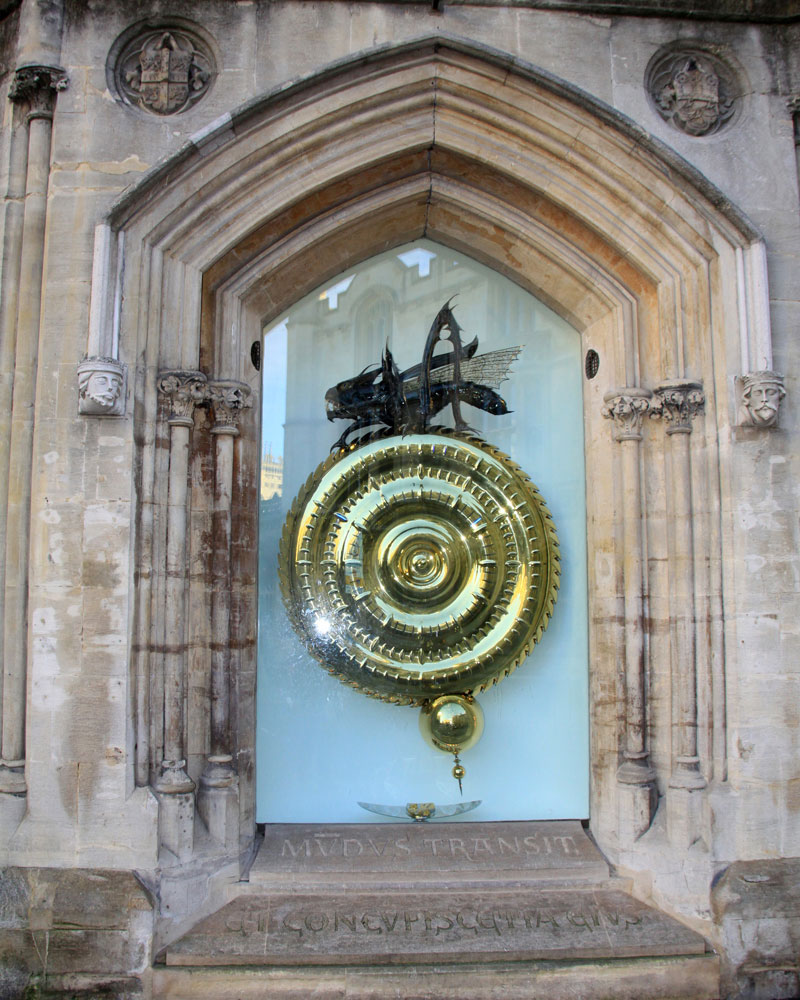 And sometimes you will come across some crazy and funny british people. For example the guitarplayer in the litter.