Hinterstoder has a beautiful landscape and i finally had some time to visit the beautiful nature there. I walked round the Schiederweiher right at that time when Austria presented itself as a beautiful winterwonderland. And it clearly is one of the best travel tips for Upper Austria
reworked May 2020, original blog post from March 2018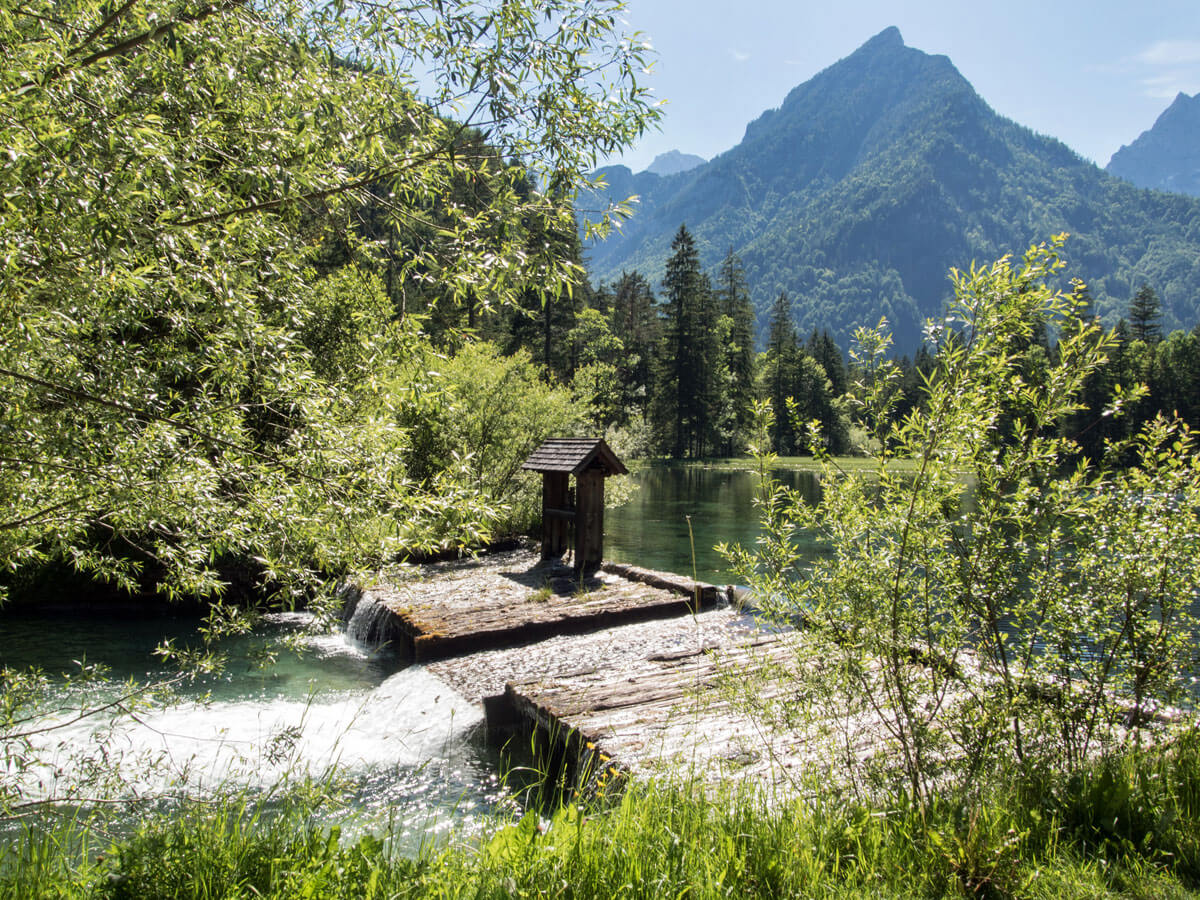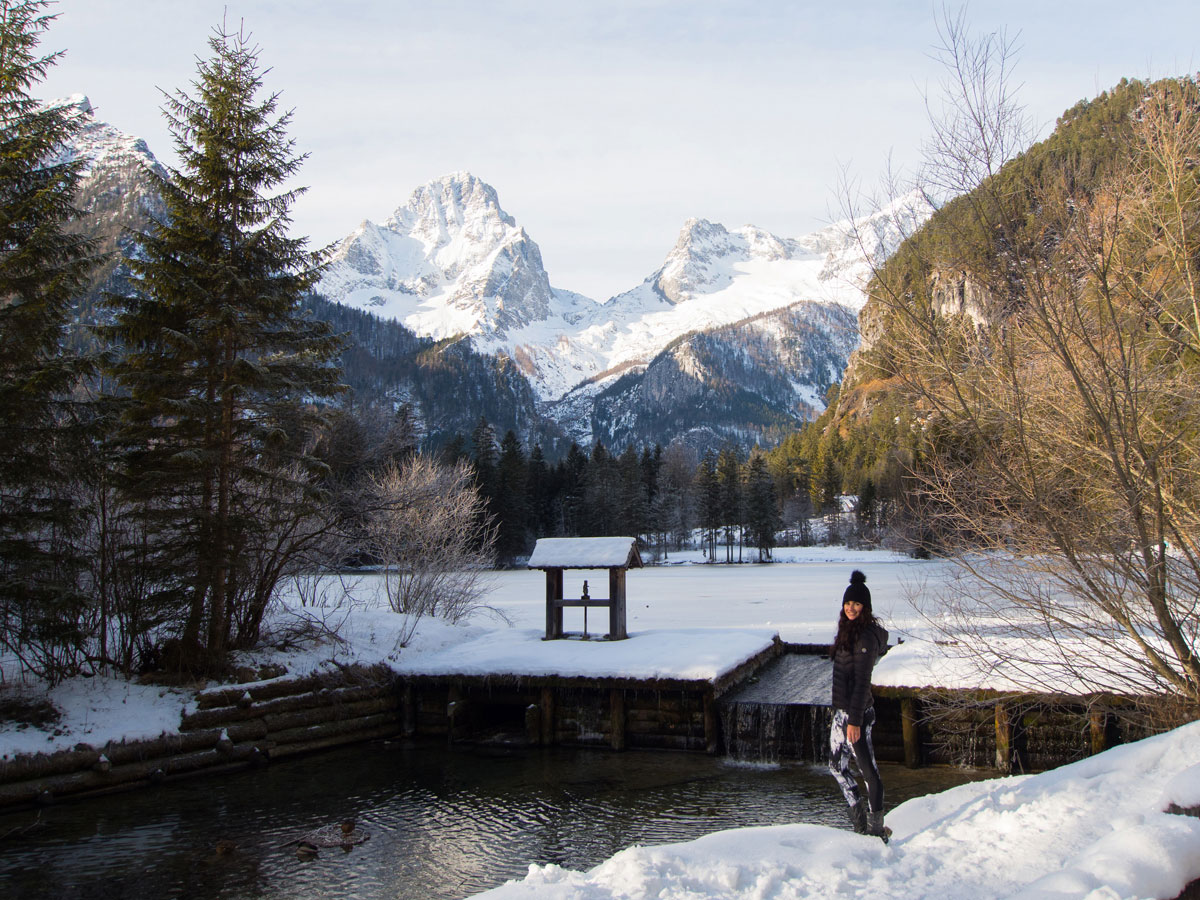 What's the "Schiederweiher"?
It's an artificially created lake, which resulted from daming up the river Steyr. The lake is situated in the middle of the "Polsterlucke", a valley where you have a beautiful view on one of the most impressive mountains in Upper Austria, the "Grosser Priel".
Getting there & The walk
I was going by car, which is really easily – you go to Hinterstoder and keep going after the village ends and after a kilometre you will find a parking area (Parking fee!). From there you can walk to the Schiederweiher and the Polsterlucke. The walk is very easy and you will find signs for the right way all the time. In the Polsterlucke there's also a restaurant, so if you're hungry from walking, you can go for some austrian food there.