Even though i'm not such a big fan of Austrians capital, i sometimes like strolling around the streets of Vienna. On sunday i was going to Vienna again – for catching up with my hungarian friend.
Castle Belvedere
As we've already been to Vienna together some years ago, we weren't sure about what to do and what to see which my friend hasn't seen already. So we were meeting at the main train station (Vienna Hauptbahnhof) and from there we decided to walk to the Stephansplatz. On the way we were passing Castle Belvedere, which is one of the beautiful castles in Vienna. I really love those Austrian castles such as Belvedere and Schönbrunn.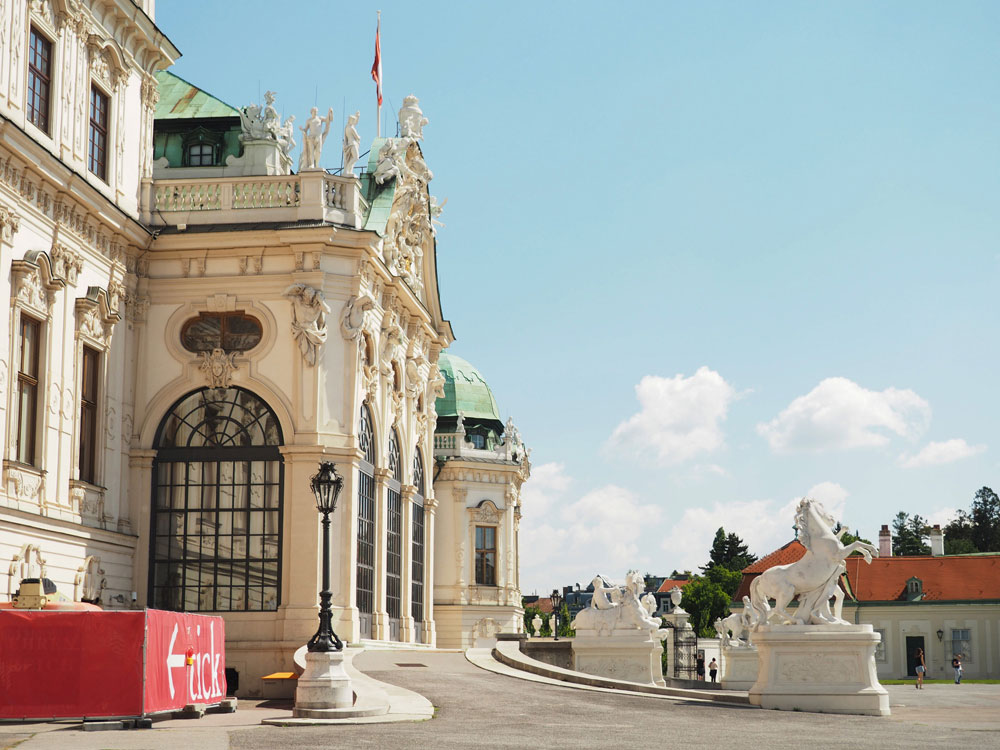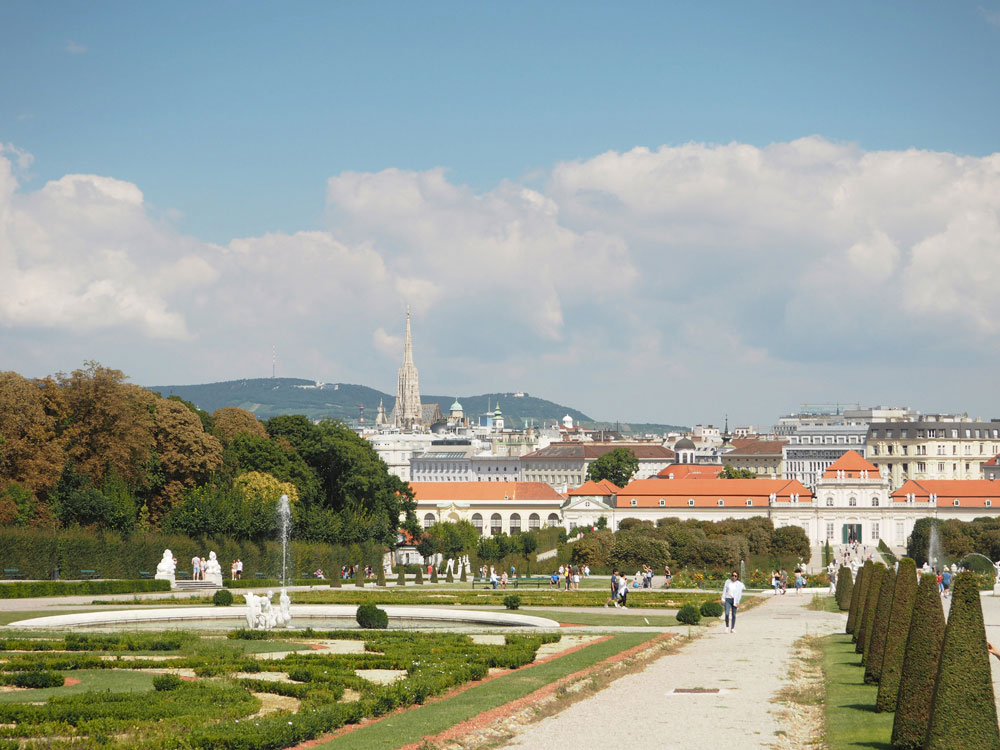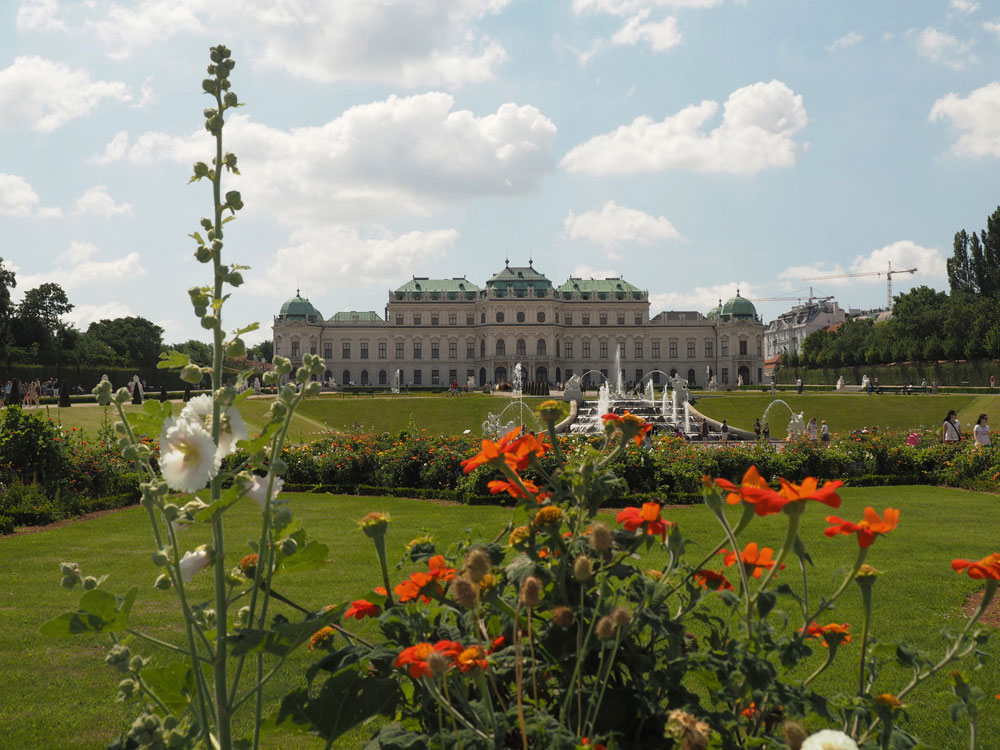 Fantastic view in the Skybar
What a pity it was a sunday, so our shopping was limited to window shopping. Instead of shopping we were deciding to go for a drink in the Skybar of the shopping center Steffl in the Kärntnerstraße. Skybar is a rooftop bar where you have a fantastic view of the Stephansdom. They offer drinks and food and it's not even too expensive.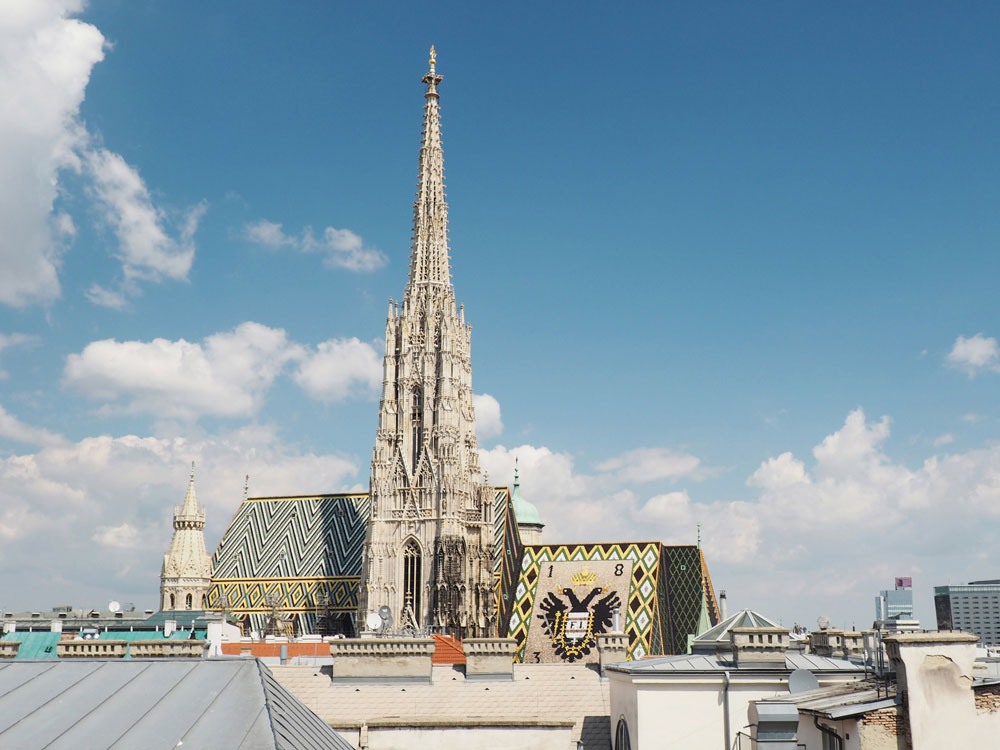 After sitting in the sun for a while, we decided to walk to the Prater. On the way we were crossing the partyarea Bermudadreieck, one of Viennas evening hotspots, where you can also find a lot of people sitting in cafes, restaurants or just strolling through the streets during the day. On the way to the Prater you're also crossing the danube and we decided to walk along the danube for a while, finding all sorts of creative art, such as graffiti and others.
Fun in the Prater
After walking along the Danube for a while, you have to turn to the city again to get to the Prater in the end. In general it was a 40-minutes walk from the Stephansplatz to the Prater. In the Prater we really wanted to take a ride with the flowerwheel, which is a bit smaller than the original "Vienna wheel", but you're having an amazing view from up there as well. And the bonus: if you're drinking a cocktail in the bar next to the wheel, you get the entrance for the wheel for free. The flowerwheel is also different to the original one, because you're sitting in your cart without any glass in front of you and you can turn around your cart in the air. For us it was superfunny going with the wheel (again), because we're both a bit afraid of heights on buildings and being on such a thing is kind of scary in the first minutes. Years ago when we were going to Vienna together, we were also taking a ride here and it was a legendary experience when both of us were screaming of fear :D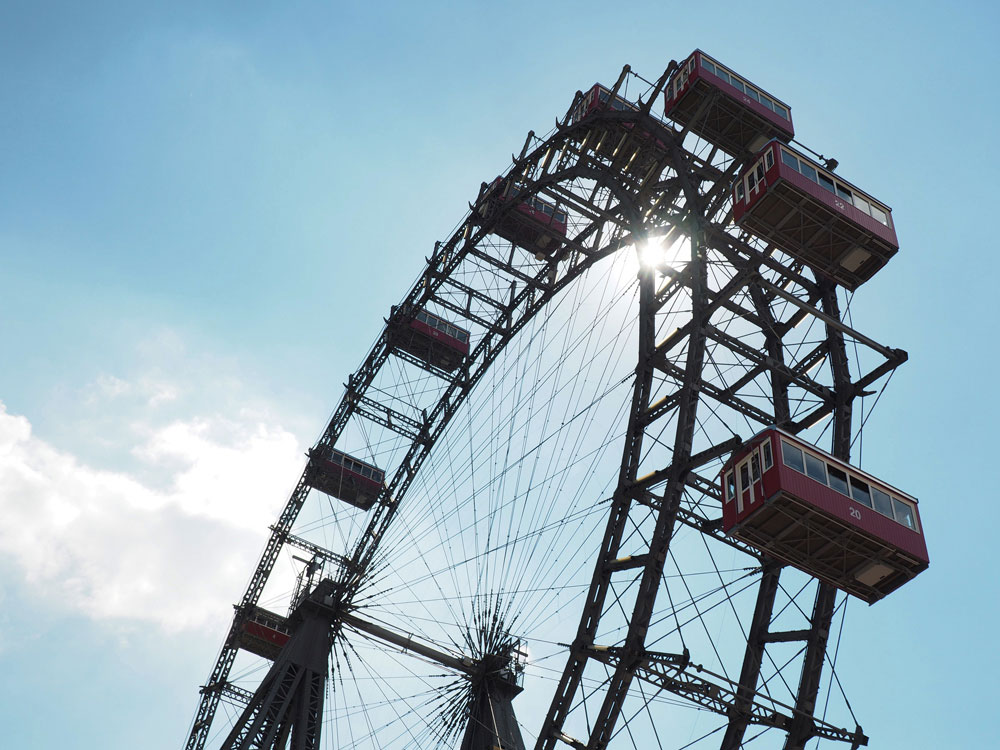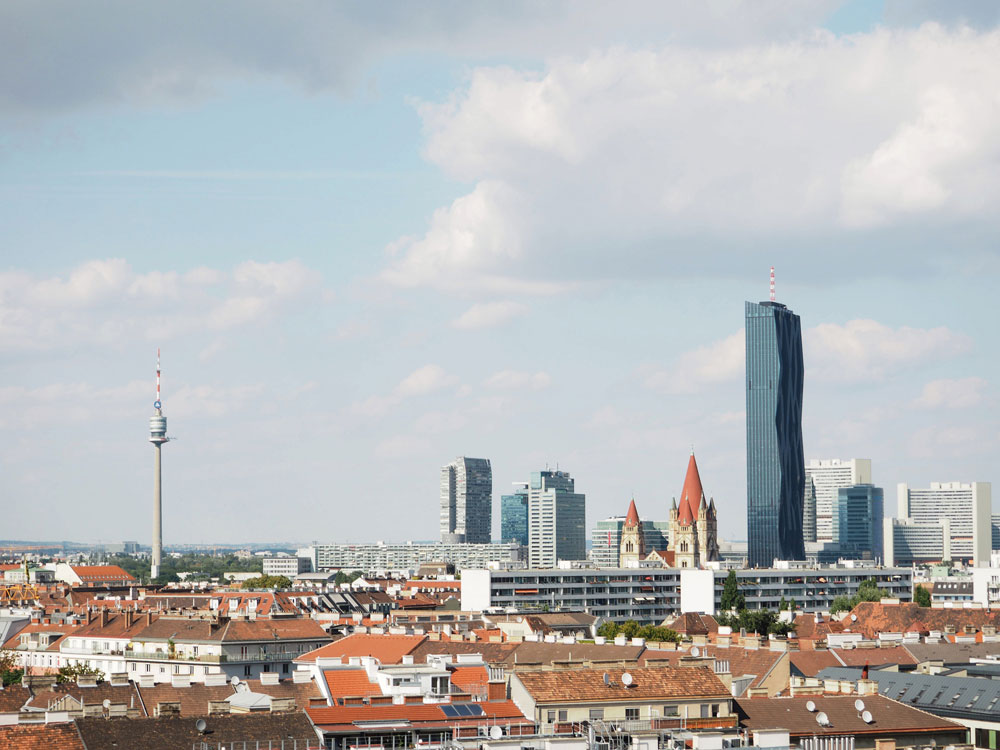 Thanks Lilla for the pictures that you were taking of me :)