Hello!
Today I'm not taking you on a journey to a beautiful place, this is a different blogpost. I was nominated by Anne from the blog annestravelbooklet for taking part in the Liebster Award. The Liebster Award is not a real award, but more some kind of a chain letter, given from one Blogger to the other, nominating some blogs that you want to send out a compliment. Somehow this Liebster Award is something, a lot of people don't want to join, because of the chain letter structure, however, i don't care about what other people do and I think it's a lovely idea to show some appreciation for other Bloggers and their work. Thank you Anne for nominating me.
My answers to the 11 questions that Anne was asking
When somebody nominates you, this person has to ask 11 questions, that all Nominees should be answering in a blogpost. So here are my answers to Annes questions.
1) Which 3 things do you always carry with you when traveling?
Camery, money and an ID
2) If there would be only one more country you could travel to, which would it be and why?
Not an easy question. I guess I would be choosing South Africa. My bucketlist is long, as you might have read here, but one of the things I really want to do once in my life is being in the natural habit of lions. And I think that the nature in South Africa is just amazing.
3) What's the most annoying thing about traveling for you?
Waiting. At the airport, for the train, in the train, at the rentalcar station. I just hate waiting, I'd rather spend my time exploring or reading a good book in a decent environment.
4) What have you learned from traveling?
A lot about other cultures, a lot about myself and also how to handle unexpected and maybe bad situations.
5) What has been the greatest moment which you have experienced on your travels so far?
There have been so many, but I think that there are 3 moments that will forever stay in my mind. Snorkling with reefsharks on the maldives, coming down from the Half Dome in Yosemite, knowing that we've survived and seeing the miniature Hogwarts castle in the Warner Bros. Studios in London. The sharks are just majestic and incredible and on both other situations I had to fight my tears because of happiness. In Yosemite about surviving this hike and having a great day with a nice squad and in the Harry Potter studios I was remembering all the time I have lived with those witches and wizards and their lifes and it was all about to end.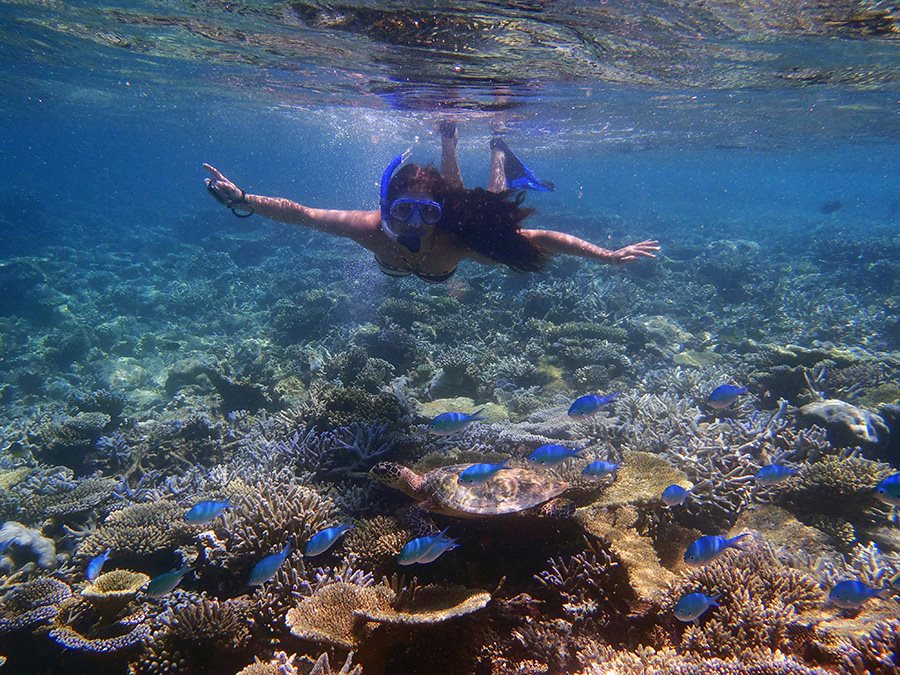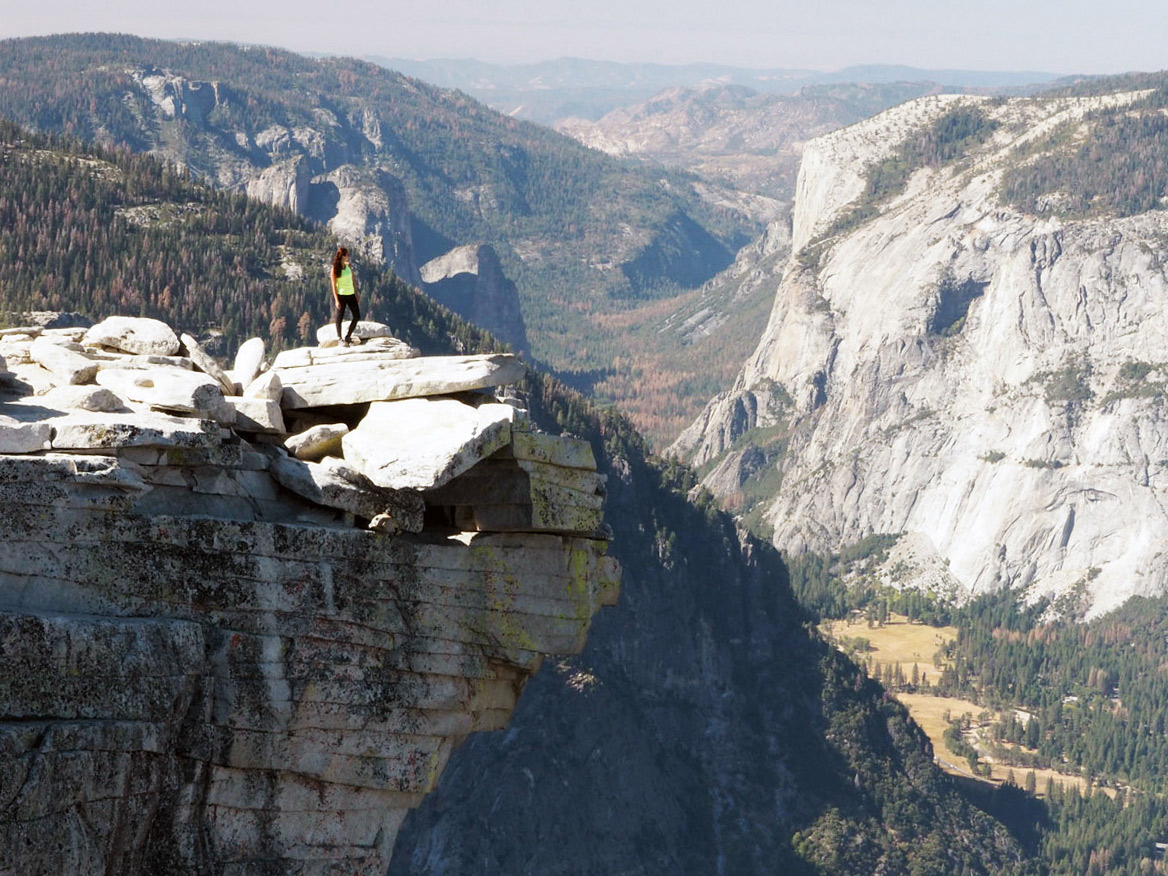 6) What do you want to achieve with your blog?
I'm always hoping that my blogposts are helping others to plan a nice trip. That's why sometimes my blogposts are turning out to be superlong, because I want to share all the important information, any traveller might need. Even though I know, that there are different types of travellers and not everybody might be interested in what I am doing, but I have the feeling that I can help others plan their perfect trip.
7) Do you have a motto of living and if yes, which one?
Don't dream your life, live your dream.
Might sound boring, but everybody who knows me, would totally agree with that.
8) Is there a travel blogger who has inspired you or is still inspiring you?
Yes there are a lot of (travel)bloggers where I'm reading the blog on a regular basis. First of all I'm always getting all the information I need from blogs from other people and second I think it's interesting how other bloggers are structuring their blogposts and how they're taking their pictures.
9) Is there a country where you wouldn't go back and if yes, why?
I don't think there is a country which I really did not like at all, but if I would have to choose one, it would be Slovenia. We've been to Bratislava this year and this is probably the most boring city ever. And I don't know if there's too much else to do around there.
10) How do you prefer traveling – on your own or with friends, with a suitcase or a backpack, with a concrete plan or without etc.?
I like travelling with friends where I can be sure that the speed and interests in travelling are the same as mine.
I'm more the kind of a suitcase person, always packing way too much :D In the end it's usually just right for not having to wash, but my suitcase always turns out being huge.
I'd rather prebook or at least preorganize everything, first of all, because I found out that prebooking is cheaper most of the time and second I don't like spending my time somewhere near a wifispot to find a room.
11) What's your biggest dream for the future?
Travelling a lot and writing about it here on my blog.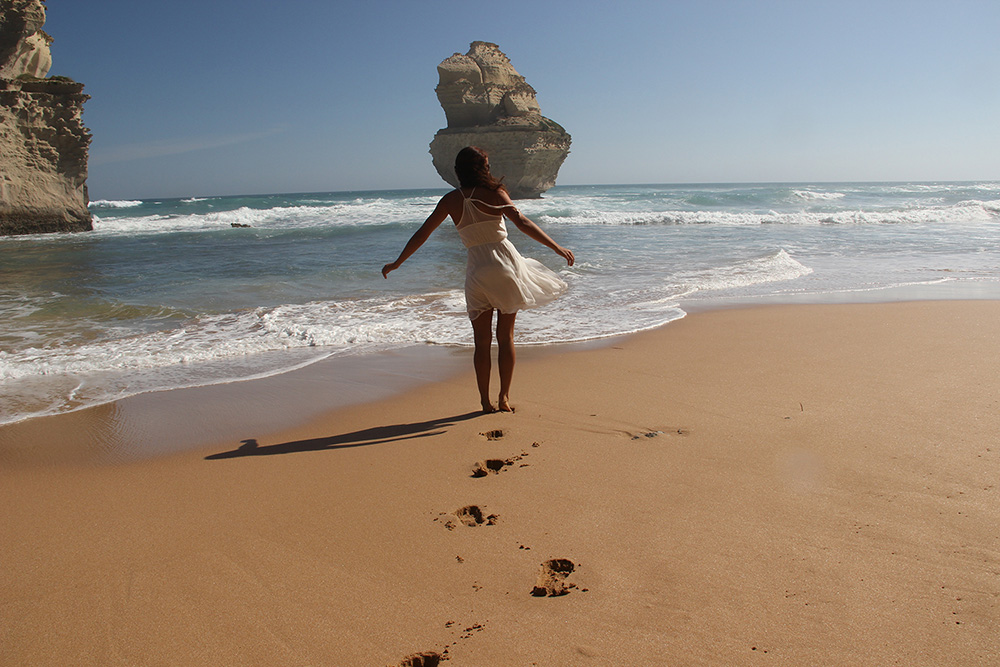 The rules
Thank and link the blogger who nominated you in your post / Facebook / Instagram Account
Write a post using the Liebster Award's logo
Answer 11 questions assigned by the blogger who nominated you
Name the rules of accepting the Liebster Award
Nominate a few bloggers for the Liebster Award
Come up with a list of 11 questions you would like to ask the nominees
Let your bloggers know that they've been nominated so that they can follow the tradition

My questions
Which place are you going to travel to next?
Where would you want to come back again?
If you would be winning a trip somewhere, where would you want to go to?
How are you travelling? Public transportation, car, walking?
When and why did you start your blog?
Where did your first journey take you?
Would you rather travel alone or with friends?
What do you always have to have with you on your travels?
Which trip has been your most exciting one and why?
Your most favorite travelsong?
Your worst travelexperience?
My nominees
Lilla blindinglights
Lilla is a very good friend of mine that i met during my studies in England. She was just over to visit me in LA and we were having some good days in the Disneyland, Vegas and in the Valley of Fire. She started her blog just a short while ago – with a good sense of humor and a lot of charme.
Sabine Moosbrugger Climbing
Sabine is a real powerwoman, climbing in the mountains and travelling while having 2 children (my age). I met Sabine on Instagram and we started talking to each other quite a lot and I'm always enjoying that.