As i get asked quite often which camera i'm using, i wanted to write a blogpost for you.
My cameras
Canon EOS600D + 18-200 1:3.5-5.6 Canon Lense
I really like photography, but i never want to spend too much money on any techniqual equipment (same goes for my computer and phone). Some years ago i've bought the Canon EOS600D, which is a camera for beginners, but it's perfect for me. It was cheap (around €400) and there are not so many features that i am missing. I love the swivel display and the fact it's supereasy to use. What i'm missing is the function of focussing on moving objects. A bit annoying is the autofocus when you're using the live-view. Somehow it can't focus sometimes, even though there should be enough light.
I'm really happy with the lense that i bought. You have to know that the lense might be even more important than the camera itself. The 18-200 lense is a zoom lense. The luminous intensity of a zoom lense is not that good and the depth of field is different to a prime lense as well. But anyway – the lense is perfect for travelling, as i don't like switching my lense every 5 minutes.
You can find pictures that i've been taking with this camera in most of my blogposts, but some examples:  Gosausee and  Abu Dhabi.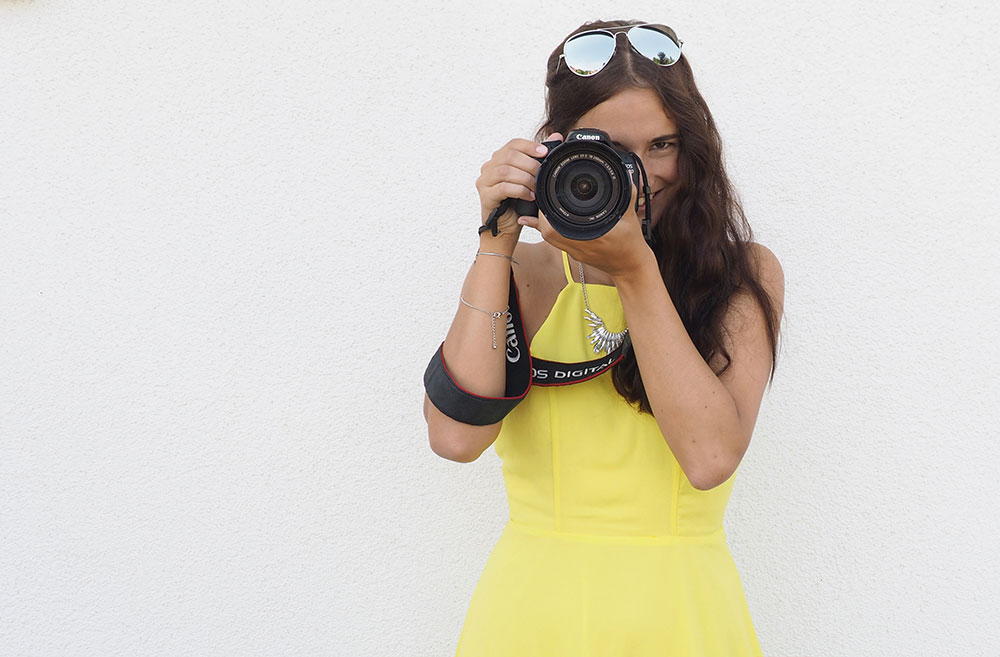 Olympus PEN E-PL7 and the Standard-Kit-lense 14-42mm
I've been thinking about buying a system camera for some time because they're lightweight (for travelling) and small (so they fit into my handbag easyily). I had to think about it for so long, because they're not that cheap as you might think. Actually the sensor in the camera is the same as it is used for dslr-cameras.
I'm really happy that i've bought the Olympus Pen, because the pictures are amazing. I also love the lense that comes with it – it's a good one to start. At the moment i'm thinking about buying another lense for this camera, but i'm not sure which one i should take.
All my rhodes pictures were taken with this camera, you can see them here and here.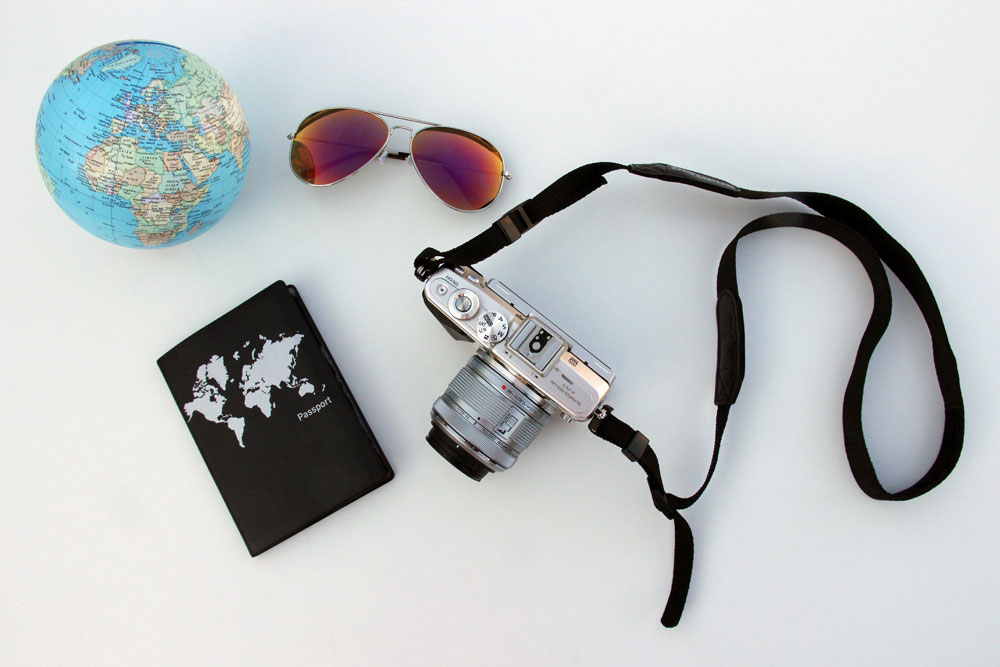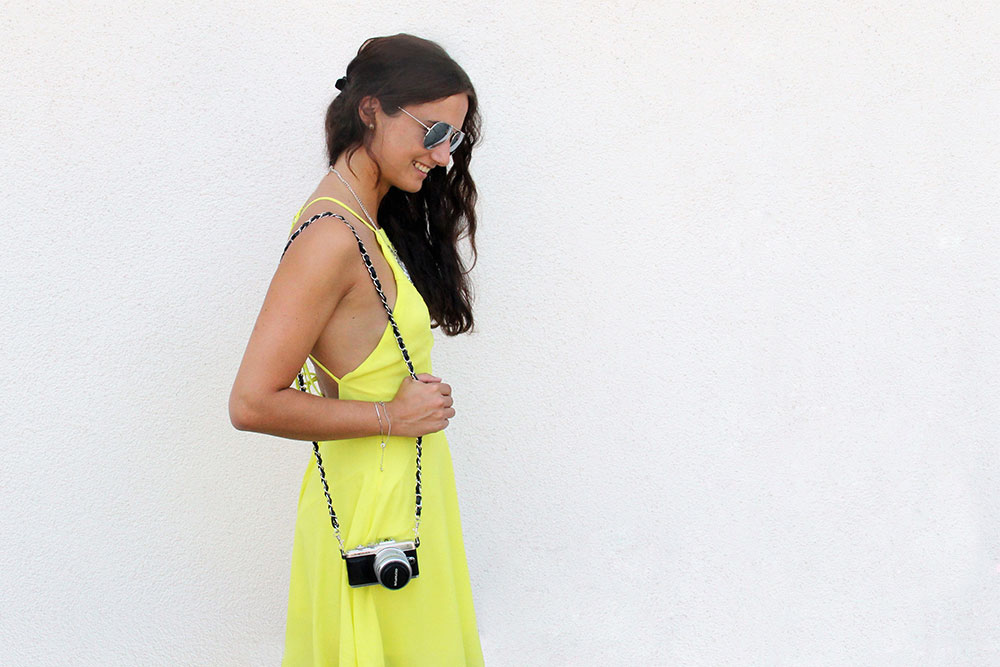 Underwater camera: Olympus Stylus TG-830
Some years ago i was buying this camera for diving and snorkling. I've been using it sometimes out of the water as well, but the quality is not that amazing. So i'm just taking it for underwater pictures or if i'm going to a private party where drunk people could ruin my other cameras :D
You can see pictures of our diving and snorkling adventures in the Great Barrier Reef here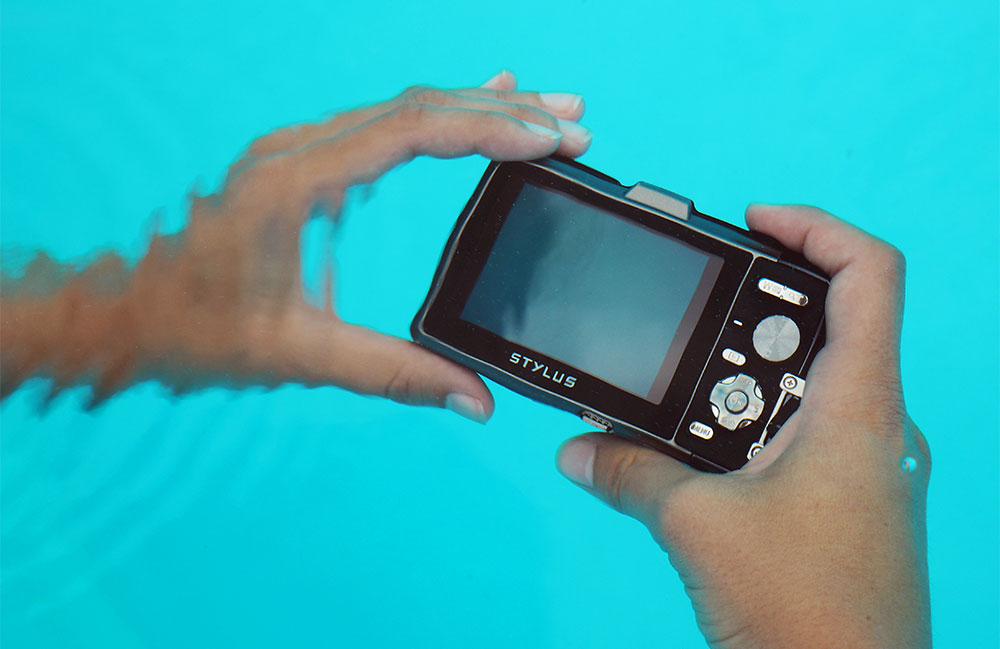 Equipment
Bags
As i don't want my cameras to get any scratches, i'm always using an additional bag for the camera. Sometimes i'm taking that bag into my more stylisch and fashionable handbag.
Tripod
Specially when i'm travelling alone or at night, i'm using a tripod for pictures. In the dark it's easier getting keen pictures and when i'm alone i can easily take selftimer photos. I have two tripods, a better one from Manfrotto, and a light weight one from Rollei which i'm always using when i'm travelling by plane.
Batteries
For every camera i bought at least one extra battery. Usually the battery is not getting low within 2 or 3 days, but i want to be on the safe side.
Sunshield + UV-Filter
For my Canon lense i'm using a sunshield, so i don't get any sun spots in my pictures. I don't have an UV-Filter, but i'm sometimes borrowing it from my dad who is using the same Canon lense as i do. If you're using an Uv-Filter, the colors of the pictures are brighter if the sun is out.
Wireless trigger
Setting the selftimer somewhere in the mountains is tricky, that's why i bought a wireless trigger. I'm also using it in the night, when i don't want to take blurry picture, which can happen if you're touching the camera. I'm using an original one from Canon, because the other one just didn't work properly.
Memory card(s)
You can never have too many memorycards. I'm always bringing along some, because they can get broken and lost really easily.
Cleaning rag for the lense
Every glass can get dirty and i don't want a dirty lense to ruin my pictures, so i'm cleaning them with the cleaning rag.