A friend of mine and me did a weekend-trip to the green lake in Tragöß, Steiermark (Austria)
With no room booked we just came there and found a beautiful campground next to a lake (lake Zenz) only 5km away from the green lake.
Edelweiß-hike
Saturday evening after chilling in the afternoon we started a hike to a lawn full of Edelweiß. Edelweiß bloom in June and it was amazing to see – i go hiking a lot, but i have never seen an Edelweiß, because they are rare. But notice: don't take them away, because they're protected and should be!
The hike is around 2 1/2 hours or so and i really liked it – you can see a lot of beautiful flowers and the view down the mountains is really nice. It's not too difficult, there are just some middle-steep parts. You will walk in a lot of forests and the hike is on the less-sunny side of the mountain, so start early enough (not like we did ;))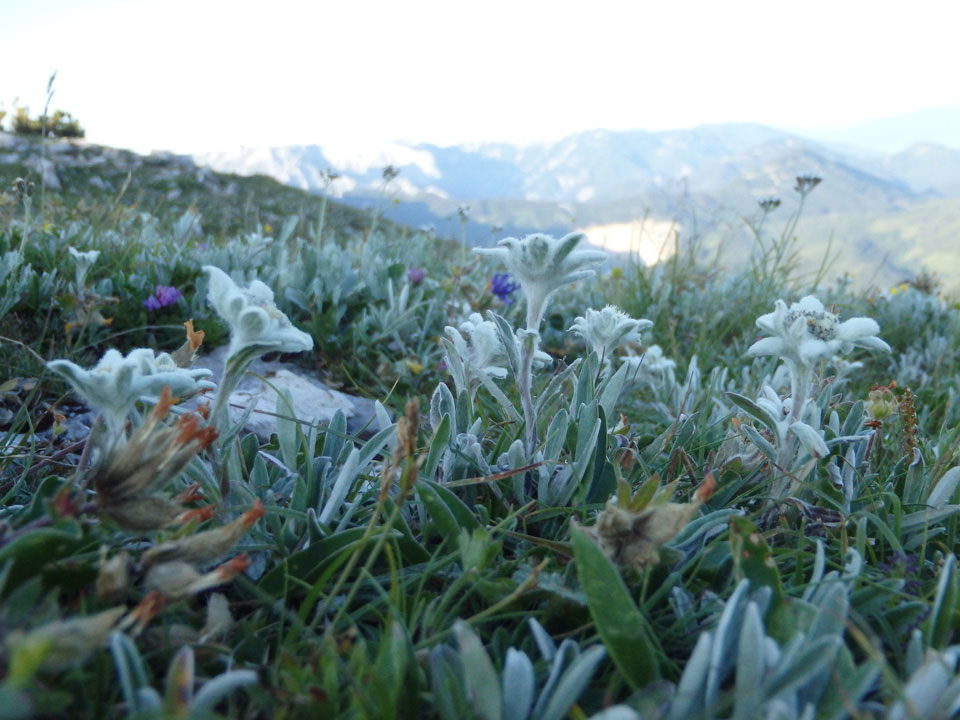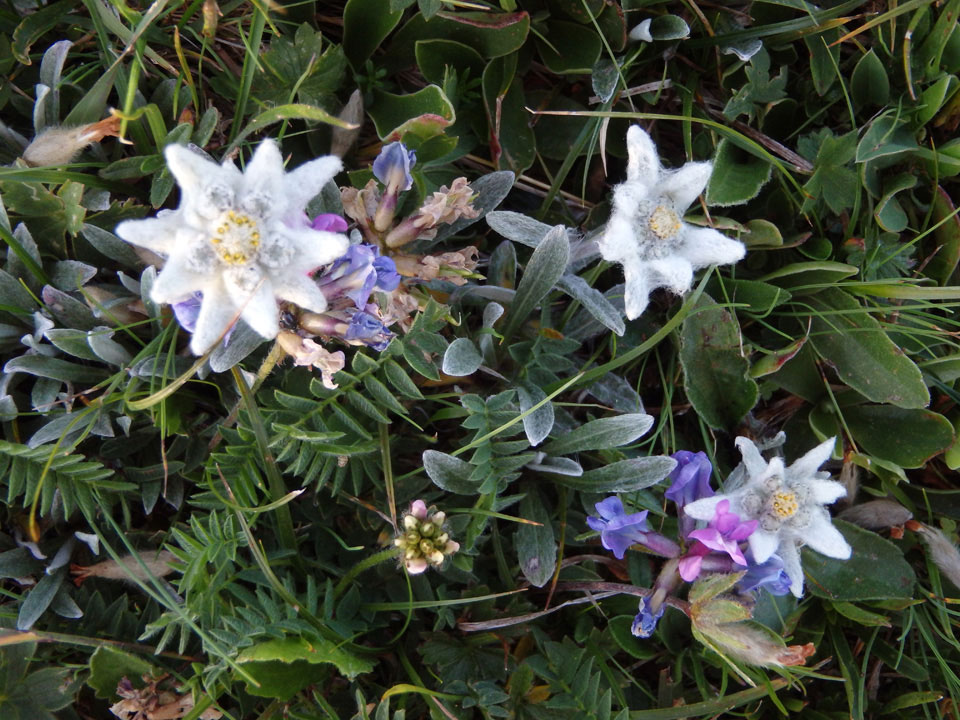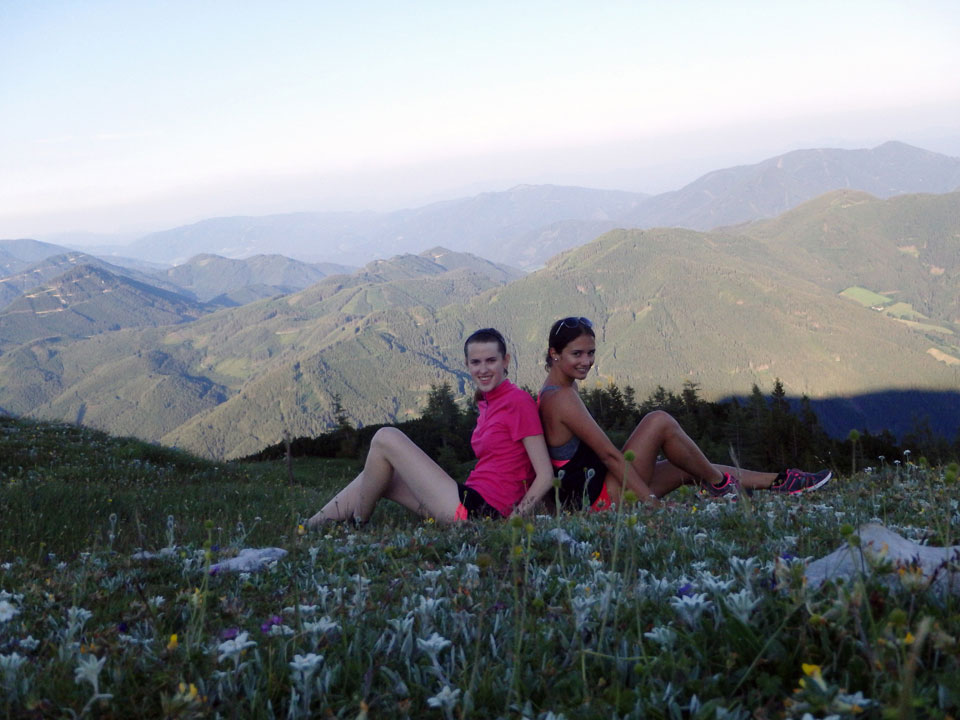 Grüner See / Green Lake
Early morning on sunday we drove to the green lake to be there before all the tourists arrive. We walked round the lake and it's stunning, we simply loved it! The lake appears there end of april when the snow is melting. It's there for the summer and afterwards it will be gone until next year. The best time to go there might be around may, because there will be more water than we had – the lake had around 4-5 meters of water.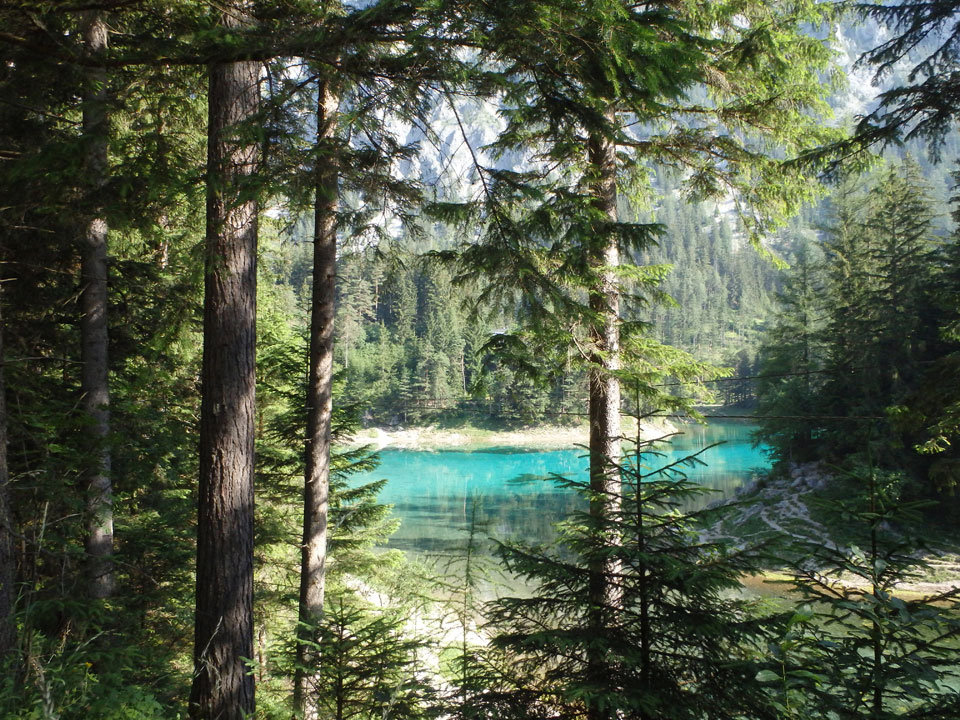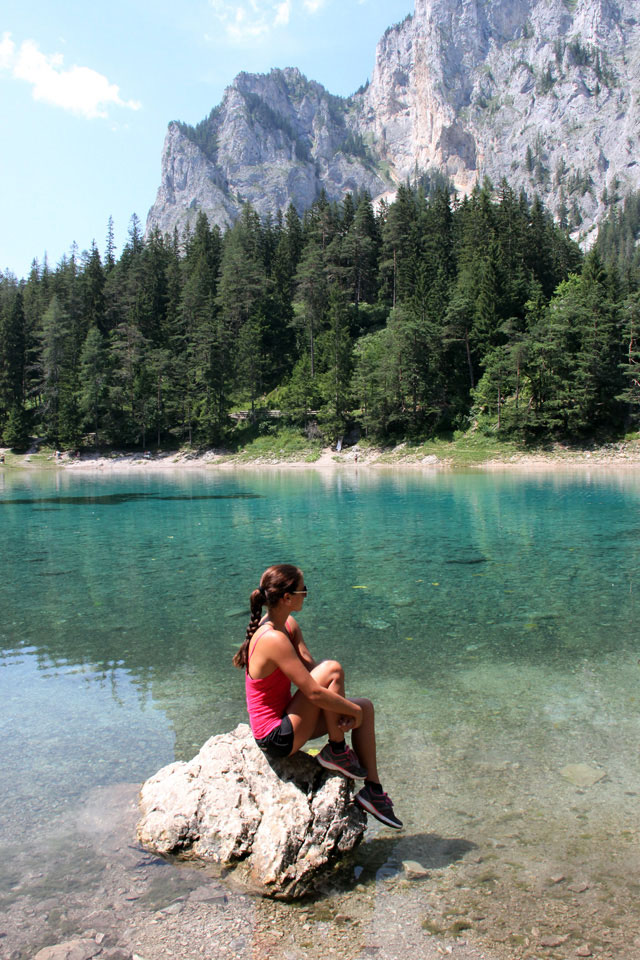 Hike Jassing – Sonnschienhütte
Afterwards we started a hike to the Sonnschienhütte in the mountains. We started in Jassing at the parking area – don't forget to get your ticket at the entrance (it is valid for a day), because in Jassing there is NO ticket machine! We had to drive back to the ticket machine and it took us half an hour…
The hike is very easy and takes around 2 1/2 hours. After arriving at the Sonnschienhütte there are other hikes to a lake in the mountains and other ones. Take good shoes with you if you want to go to the lake and further on. For the hike that we did, normal training shoes are just fine.